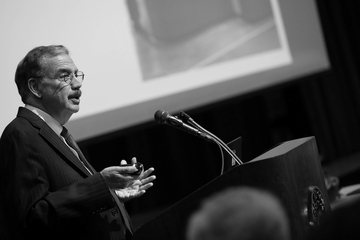 05/29/2023

Dear campus community,
Memorial Day provides us an important opportunity to remember and pay tribute to the men and women who gave their lives in service to the United States Armed Forces. We owe the freedoms and liberties we enjoy as Americans to these brave and courageous individuals.
I would like to share a quote I believe fitting of this day from the memoir of one of our graduates, Gen. Ann E. Dunwoody, USA, Ret. '75, the first woman to achieve four-star officer rank in the United States military.
"A hero is an everyday, ordinary person who has done something extraordinary," Dunwoody wrote. "Honor them, praise them and hope you will stand for what you believe in during a time of need."
All the best,
Erik J. Bitterbaum
President
---