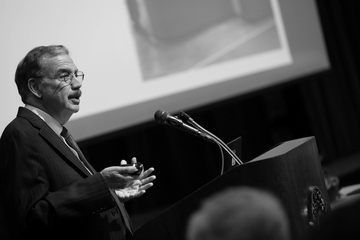 06/05/2023

For a few years, the COVID-19 pandemic prevented us from gathering to celebrate the life of SUNY Cortland's longtime chief of staff and vice president for policy and accreditation Virginia (Ginny) Levine, who unexpectedly passed away on March 29, 2020.
The university will host a celebration of life for Ginny and I hope you will be able to join us to reminisce about a truly remarkable colleague and friend.
Date: Tuesday, June 6

Time: 4:30 p.m.

Place: Lynne Parks '68 SUNY Cortland Alumni House, 29 Tompkins St., Cortland
Ginny's family plans to attend.
A graduate of the University at Albany, Ginny received a master's degree and a Ph.D. in Spanish from Penn State. She joined the Cortland faculty in 1987 and was a key member of the university's leadership for 17 years prior to her passing. In addition to the many years of service Ginny gave to the campus community, many people in Cortland knew her from her time on the board of directors of the Cortland YWCA and as a Girl Scout leader.
President
---