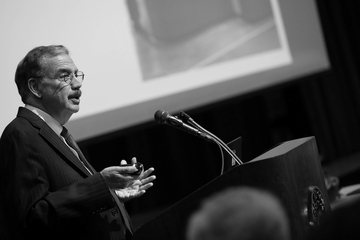 09/19/2022

Dear faculty and staff,
I want to share some important updates about COVID-19.
SUNY System Administration has ended its COVID-19 tracker. The tracker was a useful and important tool when campuses were doing regular surveillance testing on a large scale, but it no longer represented a clear picture of the pandemic as campuses have shifted to testing only symptomatic individuals.
SUNY Cortland will collect self-reported data from students and employees to generate data for a Cortland-specific tracker that will be updated weekly.
Employees who test positive should contact their medical provider and their county health department for guidance and email Michelle Congdon, benefits and leaves manager, to report a positive test and receive direction for leave accruals.
Human Resources staff will collect and report aggregated employee data into the SUNY Cortland tracker. Students will complete a form in myRedDragon to self-report their data and inform their associate dean of their absence. Details were shared with students by email on Friday, Sept. 16.
The campus tracker will begin on Friday, Sept. 23. It will be updated every Friday through the fall semester. I hope this data will be helpful in keeping students, faculty and staff informed. Please keep in mind that the tracker will be an incomplete picture because the data is self-reported, but it could be valuable in identifying trends.
Most importantly, please take a test if you are feeling ill. If you do test positive for COVID-19, please notify Human Resources and stay home. Your commitment to these simple practices keeps other members of the Cortland community safe.
A new booster dose is now available for most adults to help prevent infection and illness from highly contagious omicron variants. I encourage you to visit the State Department of Health's COVID-19 website to schedule a test or a booster dose if you are eligible.
More information about the university's policies is available on the COVID-19 Safety Information page. Any future updates or changes in policy will be shared with you by email.
All the best,
Erik J. Bitterbaum
President
---