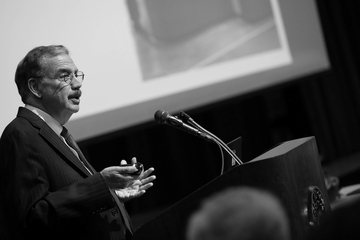 12/05/2022

Dear campus community,
The State University of New York Board of Trustees have announced the appointment of John B. King Jr. as the 15th chancellor of SUNY.
I believe Chancellor King will be an excellent leader in continuing SUNY's mission of providing an affordable, quality education to all. Chancellor King has decades of experience in expanding equity and access to education and will bring a fresh perspective to the connected mission of SUNY's 64 campuses. I am excited to see Chancellor King's plans for SUNY and I look forward to working with him in the future.
A press release on King's hire from SUNY system is available online.
All the best,
Erik J. Bitterbaum
President
---