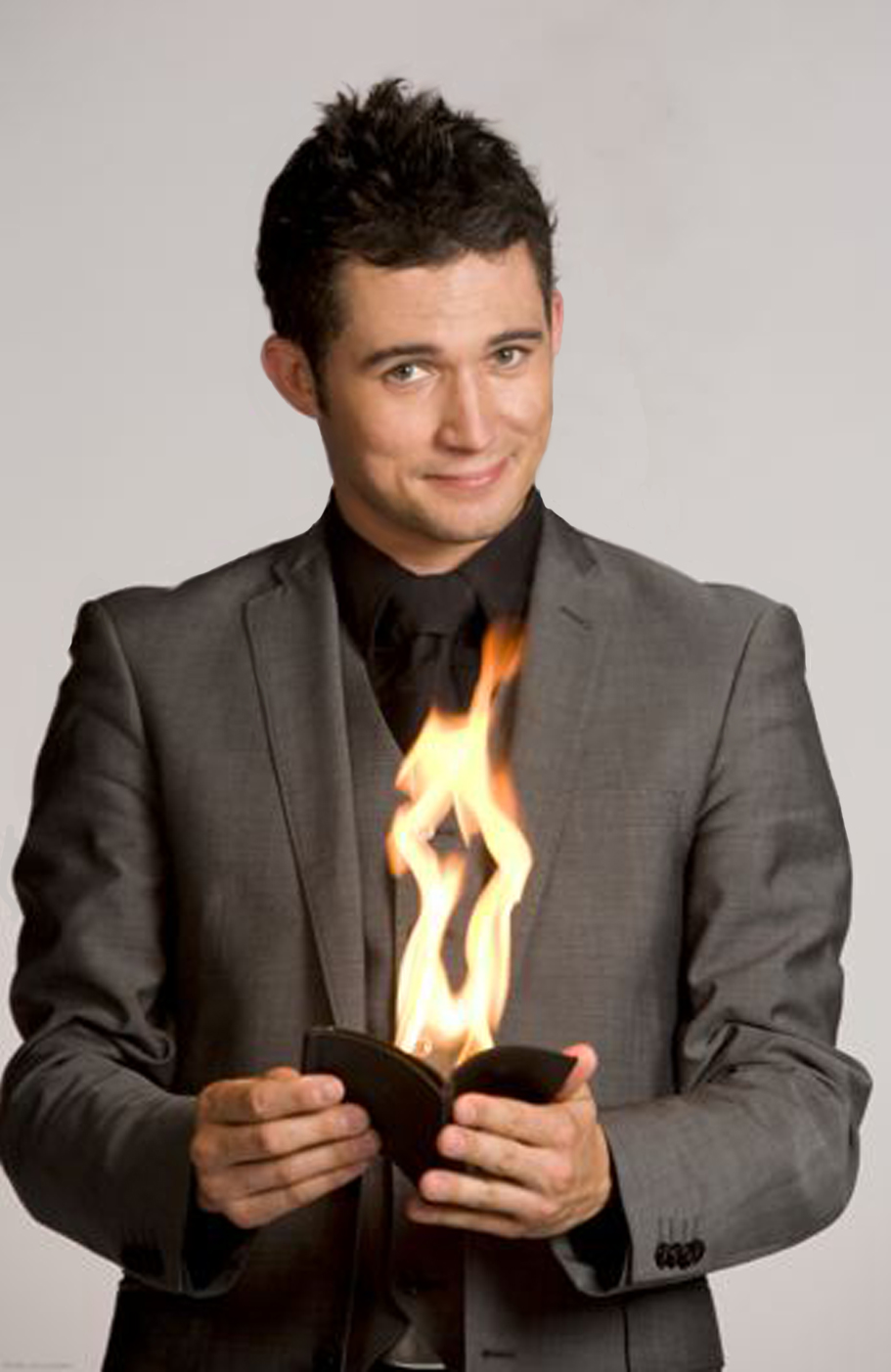 03/04/2010

Justin Kredible, who blends a unique mix of comedy and magic and currently hosts the Food Network show, "Cupcake Wars," performs on Wednesday, March 10, at SUNY Cortland.
The comedian and magician, who won the prestigious Entertainer of the Year Award from Campus Activities magazine three years in a row, begins at 7 p.m. in the Corey Union Function Room.
Presented by the College's Student Activities Board, the performance is free and open to the public.
"I love performing at colleges," said Justin Kredible of St. Louis, Mo., in a recent interview. "I can say what I want, be as edgy as I want and do the show that I would want to see if I was in the audience."
A broadcast journalism graduate of Emerson College, he criss-crosses the country for the career he loves.
"The travel can be grueling but being able to get in front of a fresh mob of people every night is so exhilarating. I always say the travel is what they pay me for, the show I do for free."
Justin Kredible is the creator and host of the video-on-demand TV series "Turning Tricks" on the Lifeskool Network. He was a recent guest on the Disney Channel show, "The Suite Life on Deck"; last summer co-starred in the hit MTV show, "Room 401"; and also starred in the hit MTV show, "Room 401." He is a regular guest on the "Rachel Ray" show.
---