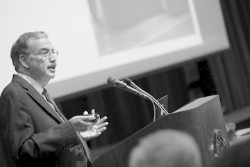 09/17/2021

Dear students,
I am reaching out to let you know that SUNY Cortland will be expanding its existing surveillance testing efforts for students, regardless of vaccination status, starting next week on Monday, Sept. 20.
This weekend, an increased number of students will receive email requests from COVID Screening (covidscreening@cortland.edu) to register for a COVID-19 test appointment in Corey Union Function Room. Some students who tested this week will be asked to test again next week. Please know that this is intentional. I ask any student receiving this email request to follow the directions on how to schedule a testing appointment through myRedDragon and attend testing next week. You will be able to sign up through the COVID tab in myRedDragon under the heading that reads: COVID Student Pool Testing Sign-up.
The results from an expanded testing effort will allow the university to better monitor and respond to potential changes in positivity rates among students, including the vast majority who have been vaccinated against COVID-19.
SUNY Cortland is experiencing a higher level of positive COVID-19 cases at this point in the semester than it was one year ago. While that sounds concerning, we believe the positive cases are a function of thorough pre-arrival testing, arrival testing and the weekly testing of students more at risk for contracting COVID-19, including all medically and religious exempt students as well as those awaiting fully vaccinated status two weeks after their final vaccine dose.
Please continue doing the things we know will lower COVID-19 transmission, including wearing face coverings properly and staying home and scheduling a test when you feel sick. These practices, combined with avoiding large gatherings, our high vaccination rates and this increase in surveillance testing, should help us mitigate the spread of COVID-19 on campus and lower our positivity rate.
I am deeply grateful for all your efforts so far this semester to help keep SUNY Cortland safe. Please continue to regularly check your email for updates.
All the best,
Erik J. Bitterbaum
President
---