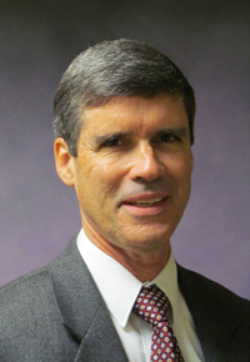 09/07/2012

Stephen Smith, who served SUNY Cortland for 13 years as a psychotherapeutic clinician, consultant and educator, retired on Aug. 29. He was designated as senior counselor emeritus.
Smith joined the College's Counseling Center staff in 1999. In addition to his clinical work with students, he served as a consultant to the College medical and Residential Life and Housing staff. Smith conducted presentations and training addressing diagnostic and therapeutic concerns to faculty and staff members as well as students. He taught first-year students how to adjust to college life as a COR 101 instructor.
Before joining the College full-time, he had served the institution as an adjunct health instructor in Mental Health and Counseling since 1993. He taught the course until 2004.
Smith had previously devoted 22 years to providing individual, couples and family counseling as a senior family counselor with Family Counseling Services in Cortland. He supervised 11 therapists.
During his entire professional counseling career, Smith was field supervisor to graduate students at Syracuse University, Binghamton University and Marywood University School of Social Work.
Before joining FCS, he was a Cortland County probation officer from 1975 to 1976.
Smith was president of the New York State College Health Association from 2008 to 2009 and chaired its Mental Health Section from 2000 to 2008. He was a member of the Academy of Certified Social Workers and the American College Health Association.
Smith was honored by SUNY Cortland with its 2011-2012 Excellence in Professional Service Award.
In 1998, Syracuse University's School of Social Work presented him with its Distinguished Alumnus Award. In 2007, the school featured Smith among seven of its alumni in a teaching video commemorating the school's 50th anniversary.
Smith served in the United States Navy as a yeoman first class on active duty from 1968 to 1972 and retired from the U.S. Naval Reserve after more than 22 years of service. His numerous military recognitions included two Navy Achievement Medals, a Naval Reserve Sea Service Ribbon, three National Defense Service Awards and a Navy Community Volunteer Award. In 1989, he was selected as the Syracuse Reserve Center Sailor of the Year.
He earned a Bachelor of Arts in Secondary English Education from SUNY Cortland and a Master of Social Work from Syracuse University. In 1991, he earned his credential as a New York state alcoholism and substance abuse counselor through the New York State Education Department. He also is certified as a New York state-licensed clinical social worker and an internationally certified alcohol and drug counselor.
A member of St. Mary's Church in Cortland, Smith was ordained to the permanent diaconate in 1998. He preaches to parishioners, has officiated at many church ceremonies and coordinates the parish's marriage preparation program.
Smith has served on the Board of Directors of the Cortland County Family Counseling Services.
He is married to Catherine A. Smith, the College's health educator. They have two grown daughters, Christine and Danielle.
---