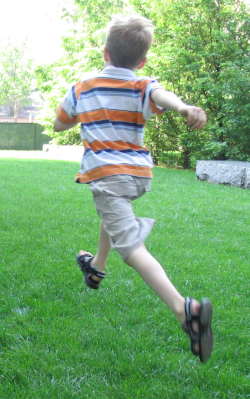 09/23/2010

SUNY Cortland Athletics will host a fall Youth Day for children between the ages of seven and 12 from 10 a.m.-2:15 p.m. on Saturday, Oct. 2.
The event is free and open to the public.
"Our athletic teams have put together a day of great activities and other fun games around the SUNY Cortland athletic facilities," said program organizer Mike Discenza, the SUNY Cortland women's golf coach. "There will be several opportunities to watch different Cortland teams participate in their sporting events."
Parents will be invited to attend the athletic events for free.
Parents are encouraged to pre-register to ensure space for their children to participate. They can stop by the Athletic Department Office in Park Center, E-302, or e-mail Discenza for a form. Registration also will be offered at 10 a.m. on the day of the event in the Park Center main lobby. Afterward parents should pick up their child at the site of their activity.
---