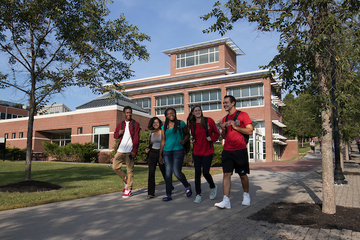 08/12/2019

SUNY Cortland has been ranked among the top institutions in the nation by Money magazine as a "Best College for Your Money."
Money's annual list placed SUNY Cortland at No. 141 in the nation as one of the best for successfully combining quality and affordability. The magazine ranked a total of 744 colleges out of 2,400 across the country.
For the second consecutive year, Cortland was the highest-ranked of all SUNY comprehensive colleges in Money's Best Value list.
"Once again, we are gratified by this recognition of our ability to offer academic excellence, transformative experiences and a healthy and exciting environment at a reasonable cost," SUNY Cortland President Erik J. Bitterbaum said.
To construct its rankings, Money weighed more than 19,000 data points, including tuition, family borrowing and estimated career earnings. It consulted sources such as the U.S. Department of Education, Peterson's and PayScale.com and weighed colleges based on quality of education, affordability and outcomes.
The university has also been recognized by a number of national publications and organizations for excellence.
Money ranked colleges on 26 factors, including six-year graduation rate, instructor quality, student debt, ability to repay debt and a variety of statistics tied to earnings after graduation.
---