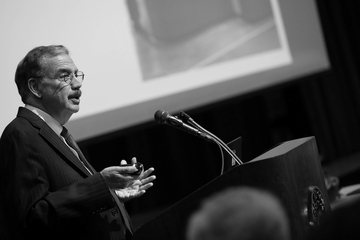 06/01/2023

Dear campus community,
June is Pride Month, an opportunity for us to celebrate and support members of the LGBTQ+ community. This month was chosen for Pride to commemorate the Stonewall riots in New York City, which began on June 28, 1969 and were a response to police raids of gay and lesbian bars in Greenwich Village.
In many ways, our nation has become far more open and accepting of the LGBTQ+ community in the years since. It's also clear to me that there is much work yet to be done in creating an equitable, safe and respectful environment for all people.
SUNY's annual SPECTRUM conference, which seeks to prevent sexual and interpersonal violence against people from underserved sexual and gender minorities, has posted a full playlist of videos from its 2022 event to YouTube. I hope that you may find some of the topics enlightening, helpful and in spirit with Pride Month.
Students, faculty and staff may also be interested in the following events this month:
All the best,
Erik J. Bitterbaum
President
---