6th Annual SUNY Cortland Literacy Department Conference
Literacy as a Change Agent for Equitable Education
The SUNY Cortland Literacy Department is pleased to announce that we will be holding our 6th annual conference virtually. Our theme is Literacy as a Change Agent for Equitable Education. Details about the conference are below.
Conference Details
Conference Platform
Complete the following steps before Saturday's conference to get all links to sessions view the conference program, and updates.
Conference Schedule
9:00 a.m. 10:00 a.m. - Keynote Speaker - Dr. April Baker-Bell

10:10 a.m. - 11:00 p.m. - Breakout Sessions [Presentations, Discussion Group]
11:10 a.m. - 12:00 p.m. - Breakout Sessions [Presentations, Workshop]
12:10 p.m. - 1:00 p.m. - Breakout Sessions [Presentations, Workshop]
1:00 p.m. - 2:00 p.m. - Keynote Speaker - Dr. Enrique Puig
2:00 p.m. - Book Raffle
Conference Theme
"I would not have you descend into your own dream. I would have you be a conscious citizen of this terrible and beautiful world."

– Ta-Nehisi Coates (Between the World and Me, 2015, p. 108)
We find ourselves at a social, environmental, and political turning point that beckons us to become increasingly mindful about the changes we want to see in our schools, communities, and educational systems. When we allow ourselves to entertain the idea of "what's possible" rather than "what's wrong" in education, we enter into conversations about literacy and social justice with a belief that students are agents of literacy with whom teachers should collaboratively design opportunities for learning. Recognizing our own and others' areas for growth from an asset-based perspective frames the entire notion of educational change as progress. This is not to say that everyone is starting from the same and equal playing field. On the contrary, the inequities in our systems are deeply rooted, and they continue to be perpetuated when we fail to remember that the enterprise of education is, at a fundamental level, a human one.
We have the opportunity to share resources, collaborate with one another, and explore innovative ideas. Along the way, we must remain vigilant about interrogating our assumptions and our actions to avoid committing conscious or unconscious exploitation and exclusions of people who have been historically marginalized. We invite you to come together to share the ways in which our work in the areas of literacy and social justice are providing opportunities for conversations about "what's possible" in U.S. schools, classrooms, communities today and how our work raises critical, and perhaps sometimes difficult to discuss, subjects.
In this conference, our sessions led by faculty, graduate students, and K-12 teachers will strive to answer the following questions:
How does our teaching embrace the complexities of literacy teaching and learning, including

early literacy learning, disciplinary

literacies

, digital literacies, critical literacy/criticality

,

and

restorative literacies

?
What are essential literacy and language instructional practices that stem from anti-bias anti-racist orientations and promote cultural and linguistic diversity?

To what extent are we, as teachers of literacy, examining our own assumptions and willingly entering into difficult conversations about whose literacies matter?

To what extent

are

we perpetuating system

s

that

continue to

marginalize

historically underserved

students, and in what ways are we working to dismantle

such unjust systems

?
Keynote Speakers
Our opening keynote speaker will be Dr. April Baker-Bell. Dr. Baker-Bell is a transdisciplinary teacher-researcher-activist and Associate Professor of Language, Literacy, and English Education in the Department of English and Department of African American and African Studies at Michigan State University. A national leader in conversations on Black Language education, her research interrogates the intersections of Black language and literacies, anti-Black racism, and antiracist pedagogies. Baker-Bell's award-winning book, Linguistic Justice: Black Language, Literacy, Identity, and Pedagogy was co-published with Routledge and NCTE Books in May 2020. Baker-Bell is the recipient of many awards and fellowships, including the 2021 Andrew W. Mellon Foundation's New Directions Fellowship, the 2021 Michigan State University's Community Engagement Scholarship Award, and the 2020 NCTE George Orwell Award for Distinguished Contribution to Honesty and Clarity in Public Language.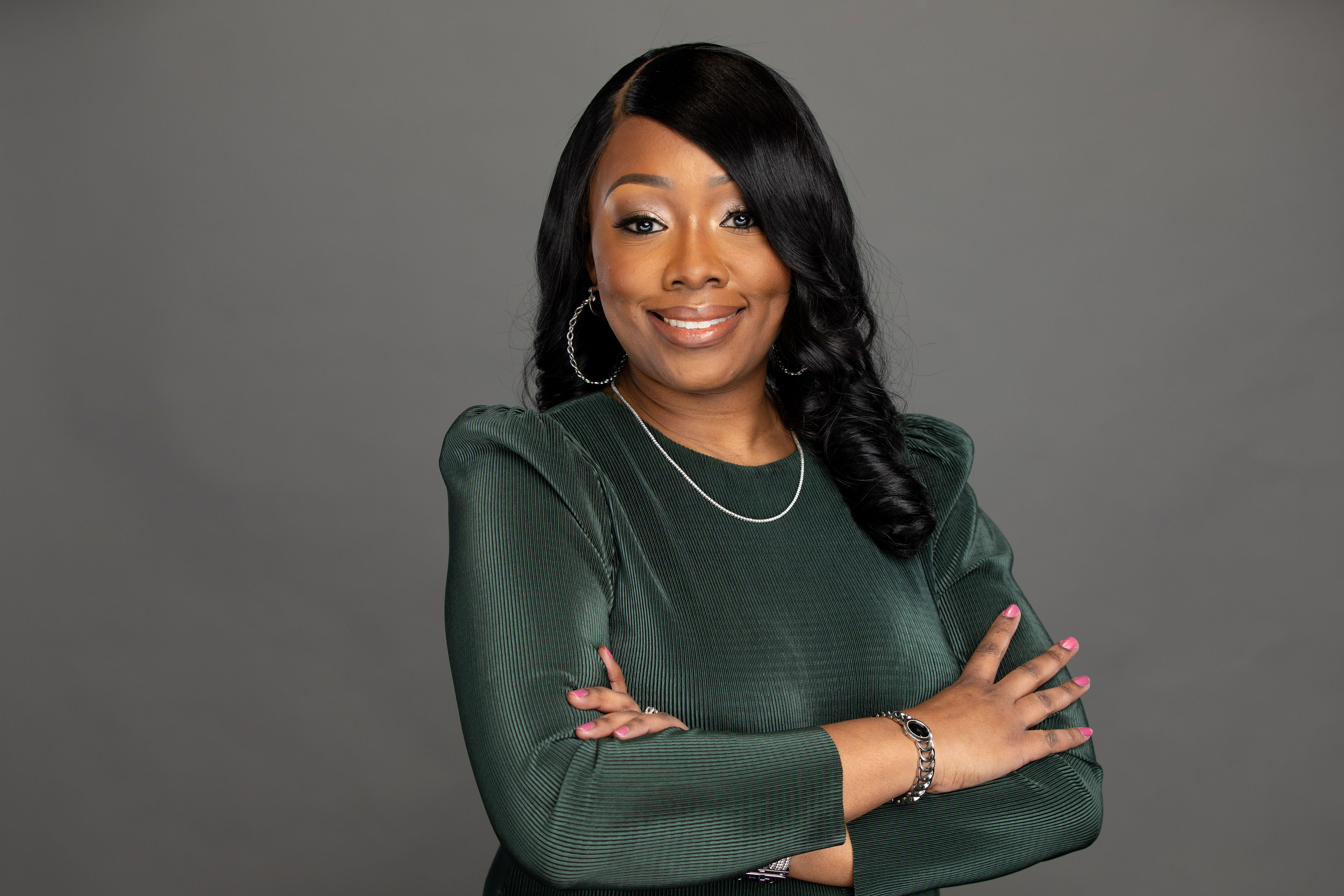 Our closing keynote speaker will be Dr. Enrique A. Puig. Dr. Puig is the director of the Morgridge International Reading Center in the College of Community Innovation and Education at the University of Central Florida. He started his teaching career in Orlando, Florida teaching first grade and maintains his Florida teacher certification with experiences varying from K-12 classroom teaching, literacy coaching, Literacy Collaborative trainer to Reading Recovery®️. He was recognized by the Florida Department of Education as a Title I Distinguished Educator. Currently, he continues to learn while working with elementary and secondary teacher leaders, teacher colleagues, and teacher candidates. He teaches undergraduate/graduate K-12 Content Area Reading and Diagnostic Reading courses. Enrique is the co-author of The Literacy Coach: Guiding in the Right Direction (2nd Ed.); The Literacy Leadership Team: Sustaining and Expanding Success; and Teaching K-12 Transdisciplinary Literacy: A Comprehensive Instructional Framework for Learning and Leading.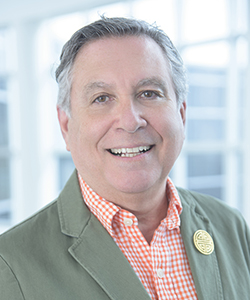 Types of Sessions
Register for the conference here. Registration ends Wednesday, March 30, 2022
Panel:

Presenters knowledgeable about a common topic gather for discussion, often

moderated by a question-answer format.

Panels will be held for 50 minutes.


Workshop

:

Presenters provide a hands-on experience or demonstration

relating to a teaching

and learning concept. Audience members may be encouraged to bring their own ideas and materials to "work on"

during

the workshop

. Workshops will be held for 50 minutes.


Discussion Group

:

Presenters prepare

a

session interacting with audience members for purposes of discussion, self-reflection, and exploration of topics. Discussion groups will be held for 50 minutes.

Presentation:

Presenters provide a presentation of their research and/or experience answering a question and/or solving a problem

with little audience participation.

Presentations will be held for 20 minutes and grouped in pairs.

Positionality Statement
The SUNY Cortland Literacy Department recognizes that we are not experts in anti-bias anti-racist work, and we are in a continuous state of reflecting and seeking knowledge about power, privilege, and oppression ourselves. We acknowledge the following about our collective:
We are uninvited guests who are living, learning, and teaching on the land of the Haudenosaunee people

.

O

ur collective racial makeup is predominantly white

and many of us hold unearned white privilege

.

O

ur department faculty is made up predominantly of women

in

in a field where white women represents roughly 80% of educators in the U.S., even though our students are increasingly racially diverse.
As a literacy education department, we believe it is our obligation to address and work to dismantle matters of oppression as relating to literacy practices in school spaces. Our goal with this conference is to hold space for learning, reflection, and planning for action with respect to anti-bias anti-racist literacy teaching. In doing so, we strive to centralize the scholarship and experiences of scholars and educators from historically marginalized group who are deeply engrained in this work. We are comfortable in the knowledge that when grappling with certain topics, attendees and speakers have an enormous amount to teach us. We welcome these moments as they help to re-distribute the unearned power based on our collective positionalities and aid in continuing to disrupt our biases.
Register for the conference here! Registration ends Wednesday, March 30, 2022
Sponsors
SUNY Cortland Auxiliary

Services (CAS)

Cortland's Urban Recruitment of Educators (C.U.R.E.)

SUNY Cortland

Childhood

/Early Childhood

Department

SUNY Cortland

Foundations

and Social Advocacy

Department

SUNY Cortland Literacy

Department

SUNY Cortland

Field Experience and School Partnerships Office

SUNY Cortland

School of Education Dean's

Office

Seven Valley Reading Council