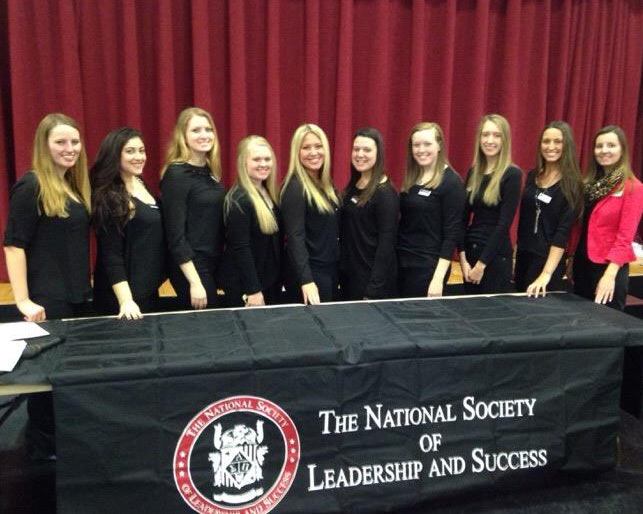 The National Society of Leadership and Success is a national honor society that was introduced to the SUNY Cortland campus in the spring 2015 semester. The Society has over 200 chapters across the country.
The organization's mission is "to build leaders who make a better world". Regional chapters allow members to experience hands-on, personalized leadership development as well as access to networking opportunities with their peers around the globe.
Students who are invited to join can complete an online application form and pay a one-time registration fee. To achieve induction, students are then expected to attend a series of training sessions which takes approximately 12 hours to complete.
The four stages to induction include:
Orientation
Leadership Training Day
Speaker Broadcast Events featuring webcasts of some of the world's most successful motivational speakers
Three Success Networking Team Meetings
In addition to the leadership development activities that come with the induction process, students will have access to more than $100,000 in scholarship and award money, earn a certificate to signify their leadership training and discover the ability to connect with thousands of other inducted members.
For information about the National Society of Leadership and Success, students may contact Mary Kate Boland or Jonah Reardon, SUNY Cortland's chapter advisors, at 607-753-2322 and 607-753-2244.