Sport Management Advisory Board
In accordance with the mission of the Sport Management Department, the Advisory Board is committed to preparing students for professional employment at all levels of the sport industry (amateur to professional, non-profit to for-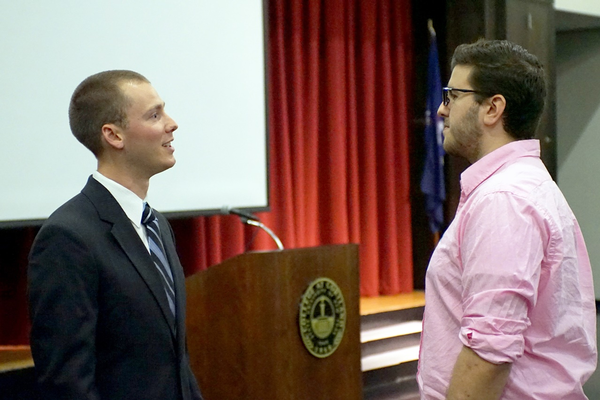 profit). By establishing connections with practitioners in areas of expertise relevant to the needs of the student body, the practice-theory-practice model to which the department subscribes can be enhanced through meaningful conversation with the advisory board. The advisory board assists the department and the student body in the areas of mentorship, curriculum input, guest speakers and visits to campus, supporting student research, supporting international students, and connecting students with internship opportunities.
The advisory board meets on campus a minimum of once per year and are available for consultations.
Advisory Board Members

Mike Alperstein
Title: Director, Facility Operations and Events
Company: MetLife Stadium
Email:
LinkedIn
Mike Alperstein '04, currently works at MetLife Stadium in New Jersey. Mike has worked at MetLife for nearly 10 years, starting with the stadium's inaugural season in 2010. During those ten years, Mike has had the opportunity to work many high profile events including NY Jets and Giants' home games, Super Bowl XLVII, Wrestlemania 29 & 35, COPA Centenario, and numerous concerts from many of today's top artists. Prior to working at MetLife Stadium, Mike spent five years working with the Jets in their Events and Game Day Operations Department. In 2009, Mike had the fortunate opportunity to return to Cortland with the Jets, when the team moved their training camp location to SUNY Cortland's campus. During his time at Cortland, Mike was an Event Manager for Cortland's Athletic Department. He credits this opportunity and his Cortland Sport Management degree with preparing him for his career.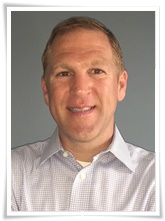 Matthew Coats
Title: Associate Director of Athletics for Intercollegiate Operations
Company: Cornell University
Email: mc328@cornell.edu
Matt Coats LinkedIn
Matt Coats is the Associate Director of Athletics for Intercollegiate Operations at Cornell University. He oversees the management of athletic facilities, contest scheduling, game contracts, and all home athletic events. He serves as the primary administrator for baseball, equestrian, fencing, gymnastics, men's and women's polo, men's and women's soccer, and sprint football. Matt first arrived at Cornell in 2001 as the Athletic Operations Manager until 2005 when he was named Assistant Director of Athletics for Intercollegiate Operations and then promoted to his current role as Associate Director of Athletics for Intercollegiate Operations in 2014. Additionally, Matt serves on the Board of Directors for the Cortland YMCA.
Matt earned his bachelor's degree in Physical Education with a concentration in Sport Management from SUNY Cortland in 1997 and completed a Master of Business Administration concentrating in Marketing from Wagner College in 2000. Matt resides in Cortland with his wife, Johanna, and their two children.
Kathryn Coneys
Title: Event Management & Olympic Facility Director
Company: The University of Notre Dame
Email: kconeys@nd.edu
LinkedIn
Growing up in upstate New York, I spent most of my life playing every sport imaginable. As you can imagine, I thought I was going to be the next Billie Jean King! When reality hit and I was trying to come to grips with not being able to make a career out of playing sports I thought I might be able to make a career in the Sports Medicine field, turns out I was very good at that either. After taking a few Sport Management classes at Cortland I quickly fell in love with event operations and have been working in the field ever since. I took an internship for credit at The University Notre Dame in the Fall of '07 in Event Management, eventually made some money (which I am sure my parents were thankful for!) and have enjoyed and learned from almost every second of it!
Ameena Dye
Title: Sponsorship Coordinator
Company: Fenway Sports Management
Email: dye.a@husky.neu.edu
Ameena Dye'sLinkedIn
Ameena is the sponsorship coordinator for Fenway Sports Management. She has also worked as an Inside Sales Representative at the Boston Red Sox. She completed her Masters in Sports Leadership at Northeastern University and graduated from SUNY Cortland in 2015 as a Communications Major and Sport Management Minor. While at Cortland she was also a member of the cross country and track teams.
Robert Emmett
Title: Assistant Men's Soccer Coach
Company: Binghamton University
Email: remmett386@gmail.com
LinkedIn
Robert Emmett joined the Binghamton University men's soccer coaching staff as an assistant coach in February 2017. Prior to joining the Bearcats staff, he spent one season as the top assistant at Division II Lake Erie College in Painesville Ohio. Emmett also served as an assistant coach for the SUNY Cortland men's soccer program. Emmett competed for the Red Dragons men's soccer program from 2010-2013 as a goalkeeper. In December of 2016, he earned his master's degree in Sport Management from SUNY Cortland. He earned his bachelor's degree in Sport Management with a minor in communications from SUNY Cortland in 2014
Tom Gallagher
Title: Chair of Board of Trustees
Company: SUNY Cortland
Email: tgallagher1@twcny.rr.com

Business Owner - Pepsi Cola Distribution; Executive Director - Cortland County Chamber; Former Mayor - City of Cortland; President - The Cortland Community Foundation
Ken Hammond
Title: Owner & Race Director
Company: Instride Sports/Ironman
LinkedIn
Tim Holder
Title: Group Sales Account Executive
Company: Madison Square Garden
LinkedIn
Katie Keenan
Title: Director, Event Operations
Company: National Football League (NFL)
Email: katie.keenan@nfl.com
LinkedIn
Tyrel Kirkham
Title: Vice President & General Manager, Merchandising
Company: Los Angeles Rams
Email: tkirkham@rams.nfl.com
LinkedIn
Formerly the Vice President of Global Merchandising for the Brooklyn Nets and Barclays Center, Tyrel recently joined the Los Angles Rams to oversee all of the team's merchandise-related operation.
Prior to joining the Nets, Tyrel was a mainstay in the New York Mets organization. Starting as an intern in 2004, he worked his way up to Director of Venue Services, in which he oversaw all elements of the team's merchandising and promotions operation. Tyrel currently resides in Long Island City, NY.
Interview with Tyrel Kirkham via theredbeat.com
Kotaro Okada
Title: Sports Reporter
Company: JIJI Press
Email: kotarookadall@gmail.com
Kotaro is New York City-based sports reporter who covers Japanese baseball players who join Major League Baseball.
Javier Roman
Title: Latino Club Marketing, Senior Coordinator
Company: Major League Baseball
LinkedIn
Rob Rademacher
Title: Executive Senior Associate Athletic Director | Chief Operating Officer
Company: University of Michigan
Email: tarheel@umich.edu
LinkedIn
Originally from North Babylon, N.Y., Rob first came to the University of Michigan in 1994 as an intern with the Department of Recreational Sports. He was an Assistant Director of Recreational Sports from 1995-98 before becoming an Athletic Department Facility Manager in 1998, overseeing Schembechler Hall, Oosterbaan Fieldhouse, Fisher Stadium, Ferry Field and Alumni Field. In 2000, Rademacher was named Director of Facilities for Michigan Athletics, where his responsibilities included all athletic facilities as well as game operations for football, men's basketball and ice hockey. He was shortly promoted to Assistant Athletic Director before being named to Associate Athletic Director of Facilities and Operations in 2010 where he oversaw the day-to-day operations of the Athletic Facility Campus including scheduling, maintenance, event management, new construction and renovations. In 2015, he was promoted to Executive Senior Associate Athletic Director/Chief Operating Officer where the additional responsibilities of IT, Human Resources, and Business Operations were added. Rademacher holds a Bachelor's degree in Physical Education from SUNY-Cortland and a Master's degree in Recreation Administration from the University of North Carolina-Chapel Hill.
Mitch Reynolds
Title: Football Operations Manager
Company: Kansas City Chiefs
Email: mreynolds@chiefs.nfl.com
LinkedIn
Mitch Reynolds has worked for the Kansas City Chiefs since 2011. Some of Reynolds' responsibilities include handling the logistics of team travel, scheduling, and the setup and operation of training camp. Growing up in Buffalo, NY, Reynolds joined the Chiefs after working 10 training camps and one season with the Buffalo Bills in various roles. Along the way, Mitch attended SUNY Cortland for his Bachelor's Degree in Sport Management before receiving his Master's Degree in Sport Administration from Canisius College. In 2013, Reynolds was named NFL Travel Director of the year. Mitch and his wife, Diana, have a daughter named Maya.
Eddie Saunders
Title: Director of Marketing and Promotions
Company: Binghamton Rumble Ponies
LinkedIn
Dan Thompson
Title: Director of Marketing & Partnerships
Company: New York State Golf Association
Email: Dan@nysga.org
LinkedIn
In his current role with the NYSGA, Dan leads all marketing, communication and sales efforts for the association. Additionally, he acts as the staff person in charge and head official at certain United State Golf Association qualifiers, state championship qualifiers, and other single-day tournaments held throughout each season.
Previously, Dan worked at Hunter Mountain Resort in the Catskill Mountains where he was responsible for an array of marketing, public relations, special events and sales duties for the organization beginning in the Fall of 2015. Dan also interned for the Albany Dutchmen baseball team for three summers in sports media and operations and spent a semester interning in Cornell University's Alumni Affairs & Athletic Development office in 2015.
Dan graduated from SUNY Cortland in 2015, with a Sport Management degree and a minor in Communication Studies. During his years at Cortland, he was involved in a few different organizations on campus including the Sport Management Club, CSTV, Red Dragon Sports Network, Speak Magazine, and the SGA.