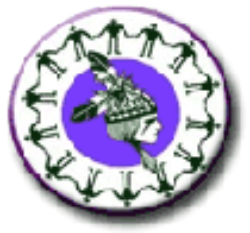 11/07/2011

Native American culture will be the topic of discussion when two men who produced a short documentary on the spiritual importance of cooking a traditional dish at the nearby Onondaga Nation visit SUNY Cortland on Wednesday, Nov. 16.
"Corn Soup," which documents the traditional methods still used to grow, harvest, clean and prepare corn for this Iroquois staple, will be shown at 4 p.m. in Sperry Center, Room 205. Torry Mendoza, the filmmaker, and Clint Shenandoah, a prominent figure in the video and a member of the Heron Clan, will discuss Native American film after the screening.
The event, which is free and open to the public, is sponsored by the College's Native American studies program, the Center for Gender and Intercultural Studies and the Auxiliary Services Corporation.
The Onondaga Nation, where "Corn Soup" was filmed, is situated in Nedrow, N.Y., just outside of Syracuse and about 28 miles north of Cortland. It is home to one of the original five nations of the Iroquois Confederacy, also known as the Haudenosaunee.
Shenandoah is recognized as an Elder of the Onondaga people and he is well versed in Haudenosaunee tradition. A ceremonial leader, he also serves as a mentor and advisor for Native American inmates in correctional institutions across New York state.
Mendoza studies the mainstream depiction of Native Americans in popular media and creates films that examine Native stereotypes. He regularly writes and speaks about the media's portrayal of Native Americans. Mendoza holds a Bachelor of Fine Arts in Film Studies and Studio Art from the University of Colorado at Boulder and a Master of Fine Arts in Film from Syracuse University.
For more information on the film screening, contact Ellie McDowell-Loudan, a professor of sociology/anthropology and coordinator of the Native American studies program, at (607) 753-2485.
---