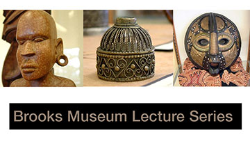 09/26/2017

The 2017-18 Rozanne M. Brooks Lecture Series at SUNY Cortland takes on the theme of "The Culture of Human Rights and Realities."
The series, which is free and open to the public, includes two guest speakers — and one program featuring a student panel — during the fall semester. During the spring semester, the series will feature three guest-speaker lectures.
The talks take place on Wednesdays at 4:30 p.m. in Moffett Center, Room 2125. Before each lecture a reception to welcome the speaker starts at 4 p.m. in the Rozanne M. Brooks Museum, Moffett Center, Room 2126.
Visiting Scholar from Turkey to Speak
The series opens Sept. 27 with a talk by Andreas Kotelis, a visiting instructor and scholar-in-residence at SUNY Cortland, on "Human Rights in the Middle East: A Never-Ending Crisis."
Kotelis, a faculty member at Zirve University in Gaziantep, Turkey, will share his scholarship on political factors affecting the current state of the region.
According to him, the Arab Spring created significant aspirations across the world, with the hope that democracy in the Middle East would triumph over long-lasting traditions of totalitarianism, corruption and violations of human rights. Apart from some notable cases, however, hopes were very soon scattered by a reverse wave of authoritarianism. The lecture will analyze the current human rights situation in the Middle East by focusing on Turkey and the conditions that developed in that country following the failed July 2016 coup.
Born in Greece, Kotelis has a doctorate in political science from Bilkent University in Ankara, Turkey; a master's degree in conflict resolution and analysis from Sabancı University in Istanbul, Turkey; and a bachelor's degree in Balkan, Slavic and oriental studies from University of Macedonia, Economic and Social Sciences in Thessaloniki, Greece.
Students to Address Series Theme
On Oct. 25, SUNY Cortland students will discuss the series theme of "Human Rights and Realities."
Shalini Aiyappa to Speak
On Nov. 8, Shalini Aiyappa, who heads the Psychology Department at St. Aloysius College in India, will give a presentation on the Devadasi system, a story of sexually exploited women from the lower rungs of society in rural India.
Her talk, "The Devadasi and Human Rights: Blind Faith, Promised Redemption and Patriarchal Prison," explores the irony that this culturally oppressive system has a religious connection that legitimizes and sanctions prostitution. The belief is that any calamity, disease or lack of a male child can be rectified by sacrificing a girl child to appease the god.
Recently poverty has driven expansion of the Devadasi system. For example, 50 percent of Mumbai prostitutes are Devadasi. The path from ritual role to commercial prostitution in the name of religion is a human rights issue.
The Indian constitution guarantees equality to all citizens and the government has passed legislation against the Devadasi system. Nonetheless, it is still practiced, relying on loopholes in, and the laxity of, the law enforcement agencies. The inhuman practice of "religious prostitution" continues today.
Sociologist to Address Topic of Torture
Torture has been practiced throughout history in almost every major war and cultural and religious conflict.
Stephanie Decker, a SUNY Cortland assistant professor of sociology, will discuss "Torture: Strategies, Effects and the Human Toll" on Feb. 21.
While the practice of torture means subjecting individual humans to intense physical and psychological pain, these practices often take place within the context of structural inequalities and political struggles. The torture of individuals may be used to subjugate entire populations, control information and construct narratives that reinforce the political legitimacy of regimes. Furthermore, while torture has been condemned by most countries and banned by international law, new strategies make it difficult to determine what constitutes torture and what violates these laws.
Decker will explore whether torture constitutes a human rights violation no matter the reasons underlying its usage.
First Amendment is March 21 Subject
The rights protected under the First Amendment, primarily free speech and a free press, are evolving and facing numerous challenges, according to Roy S. Gutterman, associate professor of communications law and journalism at Syracuse University. On March 21, he will address "Freedom in the Balance: Free Speech Rights and the Current Global Context."
Gutterman will assert in his lecture that attacks on the press, legal challenges and other efforts to restrain, censor or punish speakers and publishers highlight modern challenges to balancing free speech rights with other rights in society.
Speaker to Discuss Human Trafficking
On April 11 Hannah Britton, who leads the Anti-Slavery and Human Trafficking Initiative at the University Kansas, will discuss "Moving Upstream: Preventing Human Trafficking and Exploitation."
Britton, an associate professor of political science and women, gender and sexuality studies at University of Kansas, will focus on how much of the media focus continues to be on rescuing survivors and prosecuting traffickers after exploitation has occurred.
Her work with the initiative instead has prioritized identifying moments of intervention as well as risk and protective factors that may help prevent trafficking before it happens.
The 2017-18 Brooks Lecture Series is sponsored by a grant from Auxiliary Services Corporation (ASC) and the Cortland College Foundation.
For more information, contact Sharon R. Steadman, a SUNY Cortland professor of sociology/anthropology, lecture series organizer and Brooks Museum director, at 607-753-2308.
---