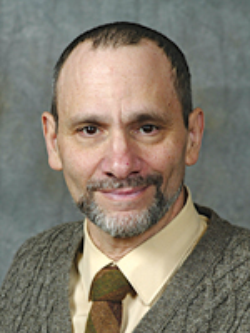 09/25/2013

Alan Singer, an outspoken analyst and critic of increasing corporate influence in public education, will share his perspective on Pearson Inc., one of the biggest players in the for-profit education industry, on Tuesday, Oct. 1.
Singer, director of secondary education social studies at Hofstra University, will present "Edu-Business at Work: Pearson Incorporated's Role in Public Education in New York State and Beyond" at 7 p.m in Sperry Hall, Room 205.
He is the author of numerous articles in the Huffington Post that take Pearson to task for a variety of failings.
The event is sponsored by the Teacher Professional Development Network, the SUNY Cortland History Department and the SUNY Cortland Literacy Department.
---