You can request one of these layouts with your club's name.


If you do not see a pre-made option that suits your club, you can submit details for a fully custom logo in the request form.
Please follow these best practices to ensure consistent application of your sport club's new logo.
Minimum size
Make sure the logo remains in proportion (not stretched or distorted) when resizing. For legibility, the minimum recommended height is 1".
Clear space
The logo shouldn't be overwhelmed by other images or text. No other element should appear within a reasonable margin of the logo.
This is an example of acceptable clear space, with the black box representing text or an image.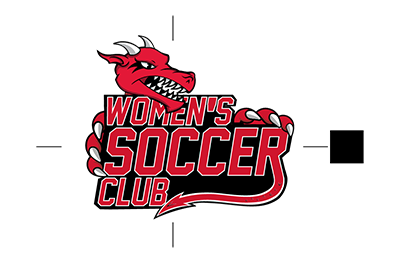 In this example, the secondary element is too close to the logo.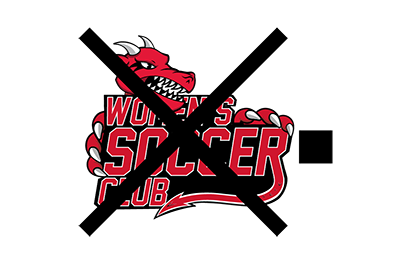 Modifications
Avoid modifying your logo in any way, including cropping, using elements separately, rotating or reversing, and adding graphic effects or filters.
Once received, the logo should not be edited. If you find you need a change to your logo (for example, your club's name changes), please contact Reneé Novelli, senior visual media specialist. Requests for edits should be kept to a minimum.