A passionate staff dedicated to your inclusion.
AnnaMaria Cirrincione,
Director of Multicultural Life and Diversity
AnnaMaria was born in Queens, NY and moved to the Central NY area in the year 2000. She attended Utica College and received her Bachelor of Arts Degree in Mathematics in 2010. After working at Utica College for three years, first as an Assistant Director of Admissions, covering travel in the NYC, DC and MD areas and then as a counselor in Opportunity Programs, AnnaMaria decided that she wanted to further her career in Student Affairs and go back to school for her master's.
In May 2015, she graduated with her Master of Science in Higher Education Administration from Syracuse University while she worked as one of the Graduate Assistants in the Office of Fraternity and Sorority Affairs. AnnaMaria is Greek as well and is an hermana of Hermandad de Sigma Iota Alpha, Inc. While pursuing her master's, she also served as a practicum student in the Days-Massolo Cultural Education Center at Hamilton College and the Office of Off-Campus and Commuter Services at Syracuse University. AnnaMaria's goal is to continue to promote equitable educational experiences for all students regardless of race, ethnicity, gender, sexual orientation, socio-economic status, religion, documentation status and all other aspects of human differences.
Lima Maria Stafford, Assistant Director
Lima Stafford was born and raised in Carriacou, Grenada and moved to Brooklyn, New York in 2001. She now lives in Cortland, New York. She received her bachelor's degree in physical education in May 2012 and is pursuing her master's in health education at SUNY Cortland.
For two years at SUNY Cortland she served as a Residence Hall Director for Bishop Hall. During her time here she serves as an advisor for Men of Value and Excellence (MOVE) and Caribbean Student Association (CSA). She is also the advisor for two culturally-based Greeks organization on campus; Kappa Alpha Psi Fraternity, Inc and Co-advisor for Sigma Lambda Upsilon Señoritas Latinas Unidas Sorority, Inc. Lima is an active member of the It's on Us Action Team Sexual Assault Awareness and Planning Committee. She enjoys working with the students and faculty/staff on the campus in various aspects while being inclusive. She wants to further her career in Student Affairs.
Dana Smith, Secretary
Dana Smith is no stranger to SUNY Cortland and loves being a part of our campus community. She came to us after working in the Office of Advisement and Transition. Dana first started working with state universities in 2010 at SUNY Upstate. Before that, she worked at Redding for 21 years and did everything there from accounts receivable, accounts payable, purchasing, order processing and even putting parts together if needed. It was a very rewarding position for her and she was able to meet famous people, including heroes in the military. Dana also worked at State Farm Insurance and Finger Lakes Residential Center.
Dana is married to her high school sweetheart, Greg, and has two sons, Alan and Eric. Her prized possession, other than her children, is her Ford Mustang. In her spare time, she loves to drive her mustang and watch her son, Eric, play soccer and the drums. She loves to read books, garden, and her home is her sanctuary. She takes every day as a gift.
Christina Papaleo, Residence Life Liaison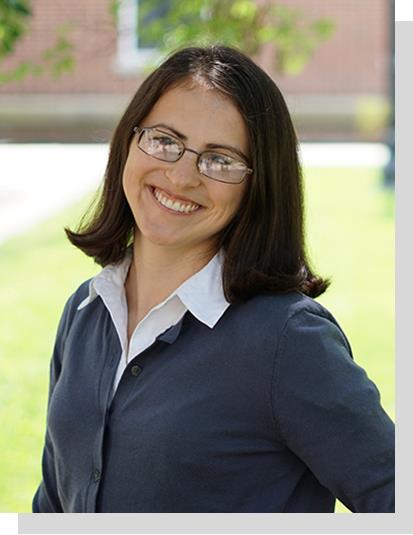 Christina was born and raised in Utica, NY until making her way to SUNY Cortland as an undergraduate in 2010. During her time at Cortland, Christina studied Inclusive Special Education but ended up focusing her last semester on disability advocacy.
Recently, Christina graduated with her Master's degree in Higher Education and Student Affairs Administration at SUNY Buffalo State in Buffalo, NY. She is thrilled to be back "home" in Cortland as a Residence Hall Director, as well as working with the MLDO this year. As she begins her professional career in student affairs, Christina hopes to empower students to acknowledge their own "blind side" as a way to create inclusive and equitable experiences that celebrate authentic lived experiences.
Student Interns
Shai'an Irving, Student Diversity Conference Chair
Shai'an Irving is the student chair for the 2018 Diversity Conference. She is a senior majoring in Community Health from Brooklyn, N.Y. She plays many roles and is very active on the SUNY Cortland campus. Shai'an is currently a Resident Assistant, the President of the DRAMA Dance team and has been a member of numerous other clubs on campus. She has been a part of the Student Government Association, the Black Student Union and SUNY Cortland Emergency Medical Squad. She is very excited about taking on a new leadership position and working alongside the staff in the Multicultural Life and Diversity Office.
Chris Venant, Marketing and Design
Chris Venant is a junior from Spring Valley, New York. He is a Business-Economics major and a Communications minor. He is currently a Resident Assistant and works for SUNY Cortland's college radio station WSUC. Chris is the treasurer for Know Your Roots (KYR) as well as Public Relations for the Greek Multicultural Council. He also recently took on the role of President of his chapter for Kappa Alpha Psi Fraternity, Inc. He is working towards obtaining his bachelor's degree, in hopes to working in the radio industry and later opening up his own restaurant.
NASPA Undergraduate Fellow Program (NUFP)
Toni Yancey, NUFP
Toni Yancey is a senior from Brooklyn, NY majoring in Sociology and minoring in Professional Writing. She is a COR 101 Teacher's Assistant for Criminology. Toni wants to work with underrepresented groups who face identity adversities and help them through counseling. She hopes to become a Clinical Social Worker. She will be working as a Project Coordinator for the Peer Mentor Internship through the Multicultural Life and Diversity Office.