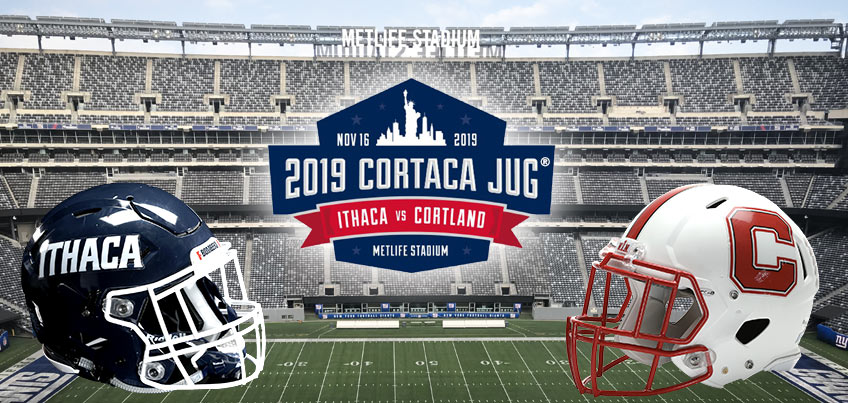 Billed as "the biggest little game in the nation" by Sports Illustrated, the annual Cortland-Ithaca football contest has been one of the top draws in NCAA Division III football for decades and a SUNY Cortland tradition for more than half a century.
Cortaca Jug 2019
The 61st Cortaca Jug game will be held at MetLife Stadium in East Rutherford, N.J. on Saturday, Nov. 16, with a 1 p.m. kickoff.
Tickets
Tickets for the general public are $15, $25 and $35 and will be sold through Ticketmaster.
Transportation
Student busing departing from SUNY Cortland is sold out.
Round-trip tickets from Crossgates Mall (Albany, NY) to MetLife Stadium are available at $30 per seat—this does not include tickets to the game. Purchase bus tickets online or by calling Alumni Engagement at 607-753-2516. No one-way tickets will be sold.
Events and Contests
In the News
2019 Cortaca Jug game to break the all-time ticket sales record for a Division III football game.