Distinguished Voices in Literature
The Distinguished Voices in Literature series brings poets, fiction writers, essayists and scholars to campus for readings and lectures. Featuring both established and emerging writers and speakers, the series showcases outstanding voices in contemporary literature. All events are free and open to the public.
---
Calendar of Events
Spring 2018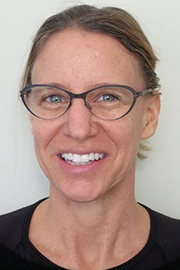 "Swastika Monitoring: Developing Digital Research Tools to Track Visual Rhetorics of Hate"
Monday, March 26, 2018, 5:00pm, Brockway Hall Jacobus Lounge
Laurie Gries (PhD, Syracuse University) is an assistant professor at the University of Colorado Boulder. Her research is invested in visual rhetoric, circulation studies, new materialism, and the digital humanities. She is particularly interested in how images circulate, transform, and contribute to collective life and is currently developing digital research methods and digital visualization techniques to support such research. In addition to acting as the managing editor of enculturation: A Journal of Rhetoric, Writing, and Culture, she is author of Still Life with Rhetoric: A New Materialist Approach for Visual Rhetorics, which won the 2016 CCCC Research Impact Award and the 2016 CCCC Advancement of Knowledge Award, and the forthcoming co-edited collection Circulation, Writing, and Rhetoric.
---
Reading by Poet Christine Kitano
Thursday, April 5, 2018, 5:00pm, Brockway Hall Jacobus Lounge
Christine Kitano is the author of the poetry collections Sky Country (BOA Editions, 2017) and Birds of Paradise (Lynx House Press, 2011). Recent work is published in Portland Review, Miramar, and Wildness. She teaches at Ithaca College and the MFA Program for Writers at Warren Wilson College.
---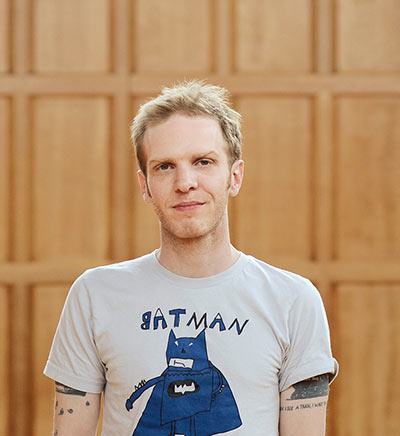 Reading by Author Bob Proehl
Wednesday, April 25, 2018, 5:00pm, Corey Union Exhibition Lounge
Bob Proehl is the author of the novel A Hundred Thousand Worlds (Penguin). He grew up in Buffalo, New York, where his local comics shop was Queen City Bookstore. He has worked as a bookseller and programming director for Buffalo Street Books, a DJ, a record store owner, and a bartender. He was a 2012 New York Foundation for the Arts Fellow in Fiction and a 2013 resident at the Saltonstall Arts Colony. He has written for the 33⅓ book series and worked as a columnist and reviewer for the arts and culture site PopMatters.com. Proehl currently lives in Ithaca, New York, with his wife, stepson, and daughter.
---
Acknowledgements
This series is made possible by the generous support of: The President's Office, the Haines Fund, the Provost's Office, the Dean's office, Campus Artist and Lectures Series, Cultural and Intellectual Climate Committee, ASC, Cortland Writers Association, and the English Department.
For more information about the series, please contact Heather Bartlett (heather.bartlett@cortland.edu) or John Leffel (john.leffel@cortland.edu)