Dowd Gallery
Upcoming Exhibition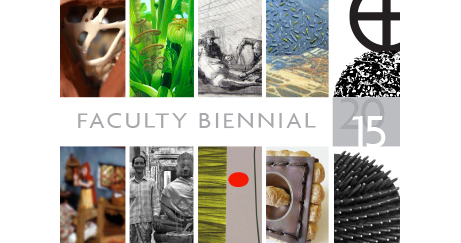 About the Dowd Gallery
Founded in 1967, Dowd Gallery is the university art gallery of the State University of New York College at Cortland. As an educational institution, the Gallery serves the general public and SUNY Cortland students and faculty/staff with a variety of programs that reflect the diversity of its audiences.
The Gallery augments the classroom instruction of the Art and Art History Department by providing contemporary and historical exhibitions that allow students to build a greater awareness of processes and art history in an interactive setting.
The Gallery also serves the college as a whole, developing exhibitions with direct interdisciplinary connections as well as those designed to promote general interest. The Gallery houses and manages the College's Permanent Collection of five hundred two and three-dimensional art works, including paintings, prints, and sculpture.
Lastly, Dowd Gallery serves the greater Cortland community by providing diverse and relevant exhibitions. Public programming accompanies all exhibitions in order to deepen the understanding of specific subject matter as well as increase appreciation of art and its importance in everyday life as a means of communication.
Programming includes, but is not limited to, gallery talks, lectures, panel discussions, workshops, demonstrations, sandwich seminars, films, and guided tours. Didactic labels, catalogues, and brochures also aid the educational mission of the Gallery.
The Gallery's mission statement is: Dowd Gallery at SUNY Cortland is committed to collecting, preserving, displaying and interpreting contemporary and historic art for the benefit of the central New York region including the University community.