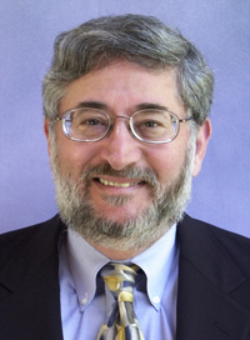 10/01/2013

Victor Siegle has long been a driving force in Cortland County, helping to boost its economy and serving as a catalyst for progress in the community.
Siegle, among the longest serving members of the Cortland College Foundation Board, was recognized on Sept. 27 as SUNY Cortland's 2013 College-Community Appreciation Award recipient. He was honored during a dinner event in the College's Corey Union Function Room.
As a top executive at Marietta Corporation, Siegle's vision and ability helped build the Cortland-based firm into one of the region's biggest employers.
Siegle, a Cortland native who returned home to seek business success after graduating from Yale University, is now the owner of Management Software, a developer of business management software based in Homer, N.Y.
Over the years, Siegle has served his community in many different ways. He has been a member of the Board of Directors of the Cortland County Industrial Development Corporation, the Business Development Corporation and Natrium Corporation. Siegle was a major influence in the creation of the J.M. McDonald Sports Complex and was a co-founder of the Homer Little League.
He also has been a leader in organizations and efforts to promote culture in the Cortland area, including his strong support for the Center for the Arts of Homer. His energy has put him at the forefront of local initiatives related to the environment and sustainability, including the creation and stewardship of the Homer Community Garden. Siegle serves on the board of the Siegle Foundation, providing generous support for local charitable organizations.
His life has been devoted to improving the economic, cultural and educational vitality of the Cortland community, all of which strengthens SUNY Cortland.
Siegle also has helped the College in a more direct way, lending his vision and experience to service on the foundation board and providing financial support through gifts to SUNY Cortland.
A board member since the late 1990s, Siegle's years of dedicated service have contributed to two successful capital campaigns in support of the College's goals. He was involved with the College's first campaign, which met its $10 million goal in 2003. In June of this year, the more ambitious Educating Champions: the Campaign for Cortland campaign surpassed its goal by more than 10 percent, raising more than $27.5 million. Educating Champions was conceived in 2008, during the height of the national economic crisis, when many colleges and universities ¾ including SUNY Cortland ¾ were advised to scale back their goals.
Siegle is proud of the early leading role he played in successfully advocating with the board to significantly raise its level of scholarship spending on SUNY Cortland students.
Siegle also serves the College as a guest lecturer in an environmental and resource economics class and as a mentor in an entrepreneurship course.
A Homer, N.Y., resident, he is married to Ann Handman Siegle, who works as a special education teacher for the Franziska Racker Center, an Ithaca-based organization that serves people with special needs. They have two grown children: Lizzie, who works with international exchange students at Tufts University; and Josh, who is completing his doctorate in neuroscience at Massachusetts Institute of Technology.
The College-Community Appreciation Award is sponsored by the College Council. It was created in 1985 as a means of thanking persons who have assisted the State University of New York College at Cortland in a significant manner. Siegle is the 29th citizen to receive the honor.
---