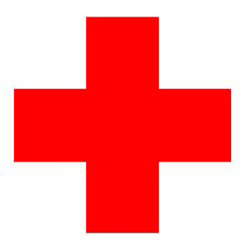 11/20/2013

In addition to taking home an unprecedented fourth straight Cortaca Jug title on the football field, SUNY Cortland earned its first-ever win in the annual Cortaca Challenge Blood Drive in 2013.
A late push helped the College's two-day drive, which took place Nov. 11 and 12.
SUNY Cortland collected 75 percent of its goal — 75 units of blood — to Ithaca College's 72 percent.
The contest followed new rules this year. The college that collected the highest percentage of its combined goal for two days was determined the winner. In 2012, scoring by total units collected, Ithaca College collected 284 units to SUNY Cortland's 65.
Alpha Phi Omega (APO), SUNY Cortland's service fraternity, led the College's efforts.
"It's exciting, especially because we worked so hard trying to promote it and figure everything out," said Cristina Braun, a community health major from Floral Park, N.Y. Braun and fellow APO member Kimberly Schneider, a history major from Huntington Station, N.Y., helped organize the blood drive.
"We were nervous at first, because we had to change locations the first day and the Red Cross was short-staffed Tuesday," Braun said.
Fifty units were sought each day of the blood drive, which took place Nov. 11 in the Interfaith Center and Nov. 12 in the Corey Union Exhibition Lounge. A stronger second day sealed the victory, with 44 units donated.
Braun actually gave blood for the very first time.
"It ended up not being that bad," she said. "I had my APO brothers there."
A local representative from the American Red Cross will present Braun, Schneider and other SUNY Cortland organizers with a trophy at a later date to recognize the victory.
---