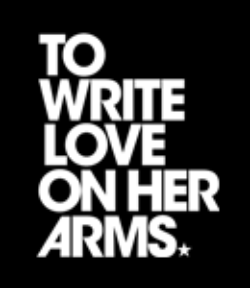 04/11/2013

A popular speaking tour that addresses topics such as depression, addiction and suicide makes its way to SUNY Cortland on Monday, April 15.
To Write Love on Her Arms (TWLOHA), a non-profit movement launched in 2006, will be presented at 7:30 p.m. in Corey Union Function Room. The event, which is free and open to the public, features a talk by TWLOHA founder Jamie Tworkowski and music from Josh Moore.
The College's Student Activities Board sponsors the event.
According to the TWLOHA's website, the speaking tour exists "to encourage, inform, inspire and invest directly into treatment and recovery."
The effort began when Tworkowski wrote a story about a friend struggling with self-inflicted injury and addiction and the five days preceding the friend's entry into treatment. The story, titled "To Write Love on Her Arms," went viral and t-shirts were sold as a way to pay for treatment.
Since then, TWLOHA has taken off as a non-profit organization that aims to help people facing similar issues, pouring more than $1 million into treatment and recovery programs.
The movement continues to pick up momentum thanks to social media efforts and endorsements from professional athletes and musicians.
For more information on TWLOHA, visit its website.
---