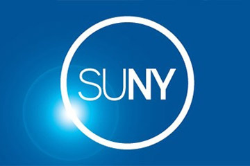 06/09/2020

Two SUNY Cortland faculty and staff members will receive Chancellor's Awards for Excellence in recognition of consistently superior professional achievement.
The honorees are:
Brian Barrett, professor of foundations and social advocacy, will receive the Chancellor's Award for Scholarship and Creative Activities. Barrett is a highly respected global leader in cutting-edge interdisciplinary research in his field.
Jeremiah Rawson, a maintenance supervisor in Facilities Operations and Services, will receive the Chancellor's Award for Excellence in Classified Service. His astute leadership skills and keen awareness of managing people and expectations sets him apart from colleagues.
The Chancellor's Awards provide system-wide recognition for consistently superior professional achievement and encourage the pursuit of excellence at all 64 SUNY campuses. Each campus president submits nominations, which are reviewed by the SUNY Committee on Awards.
Such honors are traditionally bestowed at Commencement. With the ceremony postponed until Spring 2021 as a health safety precaution due to the COVID-19 pandemic, SUNY instead will formally acknowledge its awardees in July.
This year's SUNY Cortland award winners are profiled below:
Brian Barrett
From the beginning of his academic career, the social impact of education and schooling have been in the forefront of Barrett's scholarship. As a noted world authority in his field, he has presented his scholarship internationally at conferences in countries including Spain, Wales, England, Japan, France, Australia and Canada.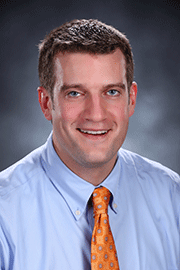 Barrett, who has a Master of Philosophy in Politics, Democracy and Education as well as a doctorate from the University of Cambridge, joined SUNY Cortland in 2007.
His research has focused on the sociology of knowledge in the intellectual tradition of Basil Bernstein, Pierre Bourdieu and Emile Durkheim, studying curriculum and its impact on instruction, students and context.
Barrett is an international authority and founding member of the International Social Realist Knowledge in Education Research Programme.
"Professor Barrett has taken what began as a small group of academics with a common interest in the sociology of curriculum knowledge to an influential and highly respected research field internationally," noted Elizabeth Rata, professor critical studies in education at the University of Auckland, New Zealand.
He also has been a leader in establishing the Cambridge Symposium on Knowledge in Education, a new academic conference of theorists and researchers striving to bring together international academics to improve social justice worldwide.
His most recent book, Knowledge, Curriculum and Equity: Social Realist Perspective (2017), is an interdisciplinary volume that challenges post modernism and progressivism trends in education.
The author of one other published book and 16 peer-reviewed articles, Barrett has written five book chapters, four book reviews and edited one journal issue.
A frequent presenter at national and international professional conferences, he has made more than 25 presentations on both theory and practice in education to a wide range of audiences, consistently focusing attention on how practice must be improved to achieve social justice in education. His research spans education, sociology, philosophy and social justice.
"Barrett's scholarship is uncommonly sophisticated and discerning," wrote one nominator, Walter Parker, professor of education at University of Washington. "It is also serious and original. He does not follow the pack; his work is not trendy. In this way it is (truly) creative. He sees what the crowd misses, and fills the blind spots with insight."
He becomes the 17th SUNY Cortland faculty member to earn this recognition.
Jeremiah Rawson
Rawson, who has served Facilities Operations and Services for more than three years, oversees the administration and execution of existing and planned repairs and maintenance on campus.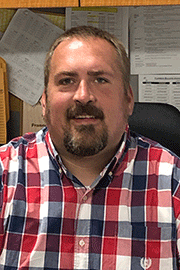 He is described by his supervisor as a "great leader."
"He never asks for anyone to do something he would not do himself," said Zachariah Newswanger, associate vice president for facilities management.
Rawson is the 12th recipient of the classified service honor, created by SUNY in 2009 and presented in recognition of outstanding job performance, flexibility, creativity and exemplary customer service.
Juanita Larrabee, director of the Facilities Planning, Design and Construction Office, said that Rawson's thorough knowledge, skill and experience combined with astute leadership skills and a keen awareness of managing people and expectations is what sets him apart from colleagues.
"Many people may not know the level of skill and experience it takes to successfully tackle these issues because Jeremiah accomplishes the projects smoothly and seamlessly for our campus," Larrabee said.
Rawson is highly respected for his problem-solving and decision-making abilities and has on a number of occasion's demonstrated true leadership.
"Time and time again, Jeremiah handles emergency situations admirably, often arriving with options and solutions to effectively handle the situation," said Larrabee.
Rawson started his employment with SUNY Cortland more than 15 years ago as a temporary employee in the grounds department. His drive and work ethic allowed him to quickly advance within Facilities Operations and Services, at which time he spent two years in the Civil Service Employees Association training program for carpenters. For several years he worked under a journeymen electrician, eventually being promoted to journeyman himself. His skills as an electrician were called upon to troubleshoot some of the most difficult electrical problems.
Rawson now supervises more than 50 employees as a maintenance supervisor and constantly demonstrates his creativity, skill and dedication to the university. He's one of the first people to arrive to handle problematic situations, whether it is during normal work hours, weekends or nights.
"Jeremiah understands the level of importance in the satisfaction of our staff, faculty and campus guests," said Newswanger. "He works very hard at making sure our campus is putting its best foot forward at all times."
---