News Detail
06/18/2014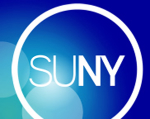 Eight SUNY Cortland student-athletes have been named the State University of New York (SUNY) Chancellor's Scholar-Athlete Award winners in their respective sports for the 2013-14 school year.
Cortland's winners are:
Tim Lee '14, of West Babylon N.Y., Men's Cross Country
Erin Smith '14, of Greene, N.Y., Field Hockey
Tim Beauvais, of Hilton, N.Y., Men's Soccer
Maddy Scozzie, of Ashburn, Va., Women's Gymnastics
Lisa Bodratti '14, of Valatie N.Y., Women's Indoor Track and Field
Tim Panetta '14, of Mount Kisco, N.Y., Baseball
Doug Meehan '14, of Sayville, N.Y., Men's Lacrosse
Marilyn Farrell, of Fayetteville, N.Y, Women's Lacrosse
(top, left to right): Lee, Beauvais, Bodratti, Meehan
(bottom, left to right) Smith, Scozzie, Panetta, Farrell
The Chancellor's Scholar-Athlete Award recognizes a combination of academic excellence and outstanding athletic achievement within the SUNY system at the Division l, Division lll and junior college levels. To be eligible for the award, the student-athlete must be a first or second-team all-conference athlete (or for spring sports, an all-conference caliber athlete) with a minimum of a 3.3 grade point average for at least three semesters. A student-athlete is only permitted to win the award once.
The awards were announced April 30. While women's gymnastics is not sponsored by the SUNYAC, it is still awarded a SUNYAC Chancellor's Award based on All-ECAC performers from SUNYAC schools that sponsor the sport.
Lee earned second-team All-SUNYAC honors with a ninth-place finish at the league men's cross country championship race. Smith was the SUNYAC Field Hockey Player of the Year, while Beauvais was a first-team all-league men's soccer goalie.
Scozzie earned All-ECAC women's gymnastics honors with a third-place all-around finish and a fifth-place showing on uneven bars at the ECAC Div. III Championships. Bodratti was a second-team All-SUNYAC performer in women's indoor track and field with a second-place finish in the 60-meter hurdles.
Panetta, Cortland's starting baseball catcher, batted .319 in 33 games. Meehan is a men's lacrosse midfielder who finished with 13 ground balls and six caused turnovers in 19 games. Farrell is a junior attacker on the women's lacrosse team who ended the year with 29 goals and 32 assists in 23 games.
---