09/24/2013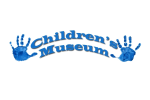 Children's educational programs involving yoga, emergency vehicles, wildlife, healthy habits and dinosaurs will highlight the Fall 2013 Children's Museum season that began on Sept. 21.
The Children's Museum offers interactive, hands-on educational experiences in an environment where Cortland community parents, grandparents, caregivers, teachers, college students, youth and young children can be inspired to play and learn together.
Presented by faculty and students in SUNY Cortland's Childhood/Early Childhood Education Department, the programs run on selected Saturdays from 10 a.m. to 1 p.m., unless otherwise noted, and are open to community families and their children. All programs except for the Education Club Halloween Party will take place at the Child Care Center on the ground floor of the Education Building, located on Prospect Terrace. Admission is free, but donations are accepted gladly.
On Sept. 28, alumna Penny Lupo '06, will lead participants in yoga, presenting the gift of body awareness and the tools to find "calm." Vinyasa yoga allows for the creative use of song, story and dance as a means to engage children in the process of finding balance, focus, relaxation and self-regulation within their own minds and bodies.
SUNY Cortland's Emergency Medical Services personnel will facilitate "Little Life Savers" on Oct. 19. Attendees will explore an ambulance and participate in hands-on activities related to the emergency medical field.
The 22nd annual Education Club Halloween Party will be celebrated on Oct. 26 at the 1890 House in Cortland, N.Y. The event is open to community children ages one to 10. Activities will include face painting, storytelling, games, craft making and a parade. Donuts and other treats will be served and prizes awarded for games.
The community is invited to come and get wild on Nov. 2 for "Whose Tracks are These?" with Elaine Sturges, early childhood professional and Project Wild facilitator. Participants will explore wildlife and the natural world though several hands on wildlife track activities with animal skins, photos, replitracks and play dough, track stencils and games.
On Nov. 9, Instructor Chris Widdall will present "Healthy Habits." Children and adults will learn about healthy habits, such as hand washing, through interactive art activities, literature and technology.
On Nov. 23, Assistant Professor Orvil White invites children to make their own dinosaur hand puppet, finger puppet or shadow puppet at an event titled "Dinosaurs Galore!" Children will treasure their own handmade puppets and can use them to tell stories and entertain family and friends.
For more information, contact Emilie Kudela, associate professor and early childhood coordinator, at 607-753-5525 or by email at childrensmuseum@cortland.edu, or visit The Children's Museum website at www.cortland.edu/childrens-museum.
---