Voice Disorders
Students practice using the electrolarynx, a battery-powered device that generates a sound and increases intelligibility for people who have had their larynx removed.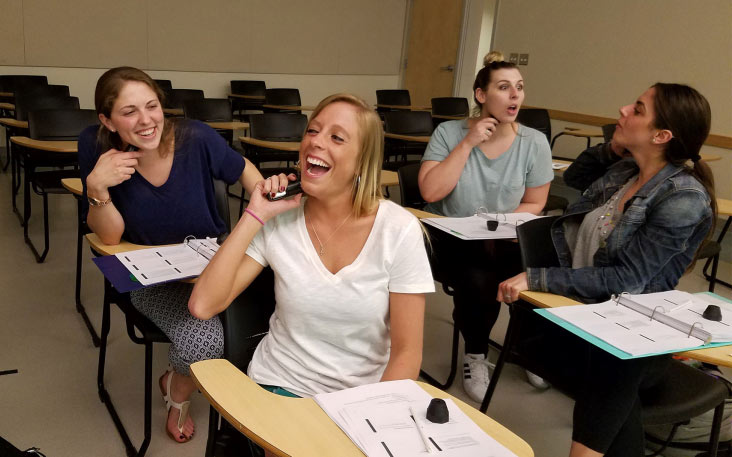 ---
Instrumentation
Using an endoscope and a mannequin that they nicknamed Seymour Bolus, students learn about flexible nasoendoscopy. Read more about their hands-on practice in the classroom.
---
Communication Disorders in Adults
June is National Aphasia Awareness Month. During a summer course, students led educational sessions in the community on a communication disorder that results from damage to the parts of the brain containing language. Students also created and distributed "aphasia-friendly" menus to local restaurants and assisted living facilities.
Read more about their work to raise awareness on this language disorder.
---
Dysphagia
Students, faculty and staff members participated in the thickened liquid challenge to increase awareness of dysphagia, which is commonly associated with difficulty swallowing.