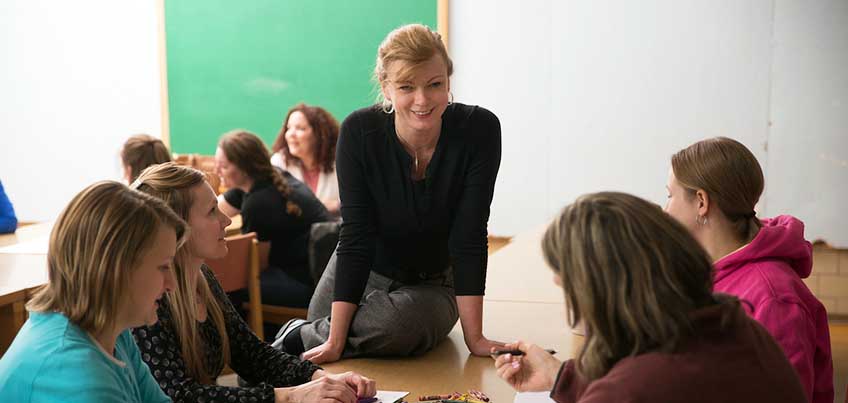 Community Health M.S. Degree Program
No matter your background, if you want to promote personal and community health through organizations such as local health departments, the American Lung Association, the American Cancer Society and others, you should consider SUNY Cortland's M.S. in community health.
Flexible Completion Options
Pursue one of three schedules: full-time, on-campus; part-time, on-campus; or part-time, through combined classroom and online delivery methods. All will develop your research, assessment and evaluation skills while you work closely with distinguished faculty members, professional colleagues and community agencies.
Experience is The Best Teacher
A culminating project provides an opportunity for hands-on experience with a community agency, where you work on a special project that affords you the resources to address a health issue in depth.
You might undertake a needs assessment regarding services of the local American Cancer Society office, generate an educational program about smoking avoidance for teenagers through the local American Lung Association or create a program to help residents at a local senior center learn about exercise and nutrition.
Career Potential
You can work in a wide range of settings, including community health departments, voluntary health agencies, health-care facilities or human service agencies. Whether you pursued a health-related major at the undergraduate level or you're looking to make a move into a new profession, you'll gain the skills that make you more marketable as a community health professional.
Take the next step