"Black Panther" Costume Designer to Speak at SUNY Cortland
01/29/2019
What do Academy Award nominees do while they're waiting to find out whether they won an Oscar?
Ruth E. Carter, the Hollywood costume designer nominated for her futuristic interpretations of traditional African clothing styles in the groundbreaking superhero movie "Black Panther," is visiting with SUNY Cortland students.
Carter will speak about her storied, three-decade career during "An Evening with Ruth Carter" on Friday, Feb. 1 in Old Main Brown Auditorium. The event begins at 7 p.m. and is free and open to the public. A question-and-answer session will follow.
She has a lot to talk about. Carter was the first Black nominee for an Academy Award in costume design for her work on "Malcolm X" in 1993. She was nominated again for "Amistad" in 1998.
Carter's work on "Black Panther," in which she merged traditional tribal clothing design with the fictional, high-tech African nation of Wakanda, earned her a third Oscar nomination earlier this month.
"Black Panther," inspired by a comic book about the superhero king of a hidden, technologically advanced African civilization, grossed more than $1.3 billion worldwide, making it one of the most successful movies of all time. It received seven Oscar nominations, including best picture.
The film included approximately 1,500 costumes that borrowed historic elements from a number of African peoples, including the Maasai, Himba, Dogon, Basotho, Tuareg, Turkana, Xhosa, Zulu, Suri and Dinka. Carter also had to consider how the costumes would work for actors performing stunts in action sequences and how to pay homage to Marvel Comics' "Black Panther" universe, which first appeared in print in 1966.
The New York Times did a video feature with Carter last year on her career of bringing black history to life on film.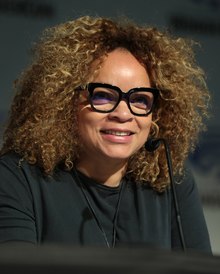 Carter has designed costumes for 40 films, beginning with Spike Lee's "School Daze" in 1988. She has collaborated with Lee on 10 films and has also worked on films such as "The Butler" and "Selma." Carter has contributed to the BET television series "Being Mary Jane" since 2013 and she was nominated for an Emmy in 2016 after designing the costumes for the History Channel's reboot of the "Roots" miniseries.
She won a Critics' Choice Award for costume design on "Black Panther" on Jan. 13.
The American Black Film Festival recognized Carter with a Career Achievement Award in 2002 and she was honored with a Black Women in Hollywood Award from Essence magazine in 2015. She will earn a Career Achievement Award from the Costume Designers Guild at its annual ceremony on Feb. 19.
A 1982 graduate of Hampton (Va.) University, Carter was keynote speaker at Hampton's commencement ceremonies this past May.
Carter's talk is sponsored by the Student Activities Board.
SUNY Cortland will celebrate Black History Month throughout February with a series of historical and cultural lectures, readings and musical performances. For more information or questions about Black History Month, contact Africana Studies Department Chair Seth Asumah at 607-753-2064 or in Old Main, Room 208-B.
College Opens Clothing Closet
01/25/2019
Clothing insecurity.
That's when college students who have worked hard to earn good grades and a diploma can't step out for a job interview, career fair or an internship in a professional setting because their attire consists of only workout gear, t-shirts and jeans.
It's a common campus problem, actually.
"I lived with twelve girls at one point and some of them scrambled around the house looking for blazers and slacks and collared shirts and they just weren't available," said Sophie Umansky, a senior business economics major from Roslyn, N.Y., and the current Student Government Association (SGA) president. "And these items can be expensive."
"When a young person goes to a job interview, whether a male or female, if they've been a college student for four years, they are lucky if they have a navy blazer or a black suit," added Ronnie Sternin Silver '67, emerita SUNY Cortland Alumni Association board member.
Umansky and Silver joined forces to solve the problem last spring. Because of their work, SUNY Cortland students now have the opportunity, regardless of their means, to dress like the ambitious professionals they will soon become.
They can simply visit Dragons Dress for Success, the College's new career clothing closet, based at the offices of the New York Public Interest Research Group (NYPIRG) in Corey Union, Room 215.
Starting on Monday, Jan. 28, Dragons Dress for Success will let SUNY Cortland students make selections from donated suits and blazers and shirts and skirts.
They can keep anything they like.
The professional clothing closet is open to students looking for just the right professional outfit from 9 a.m. to 4 p.m. Mondays through Thursdays during the semester. The service is offered through the SGA, NYPIRG and Career Services and will be run by student interns for NYPIRG and the Institute for Civic Engagement. Members of the Fashion Club have offered to make sure the clothing is in good shape.
Umansky is most grateful that NYPIRG donated the space so the clothing items don't need to be rolled out into a hallway every time Dragons Dress for Success is open.
The campus community and alumni can bring or send their gift of clothing to Corey Union, Room 217, during open hours starting Jan. 28.
The SGA/NYPIRG will accept business suits, dress shirts, slacks, skirts, ties, dress shoes and jewelry. All items must be cleaned thoroughly and delivered, preferably on hangers. Items with any kind of damage will not be accepted.
Umansky will be glad to answer any questions about Dragons Dress for Success. She can be reached at 516-313-9059.
The professional clothing program builds on the success of prior projects to help financially disadvantaged students. One is the SUNY Cortland Cupboard, a pantry for food and necessities. With her keen eye for students in need, Silver was involved in the pantry's creation.
"It's really exciting that already we have received a lot of positive feedback," Umansky said. "I sit on the Faculty Senate and a bunch of members expressed interest and said they had items for the closet at the last Faculty Senate meeting of the semester."
In December, Umansky reached out by email to the campus community and to alumni through Alumni Engagement, seeking donations.
Some Faculty Senate members presented items to Sophie at the SGA office located in Room 217. Others have pledged to bring back their undamaged and gently used former office attire when they return for the spring semester.
Alumni also are encouraged to keep the closet filled with lots of career-wear options for the students by bringing a gift of work apparel they no long need with them on their next visit to campus.
Umansky and Silver chanced upon the idea for a clothing closet at last spring's SUNY Cortland Diversity Conference.
"There were two open seats at my table," Umansky said. "So I asked the director of multicultural life and diversity (AnnaMaria Cirrincione), 'Hey, are these seats available? Because I have two of my friends over there who would like to sit at my table.' And she said, 'Yes, these seats are open because, unfortunately, the two students were unable to make it because they could not afford to have nice, professional clothing for this event.'"
The event, which had served as a career networking opportunity with alumni speakers from the business community, called for business attire.
"To many of us, professional dress simply means black pants, turtle neck and scarf," noted Silver, who was at the table.
"That really, really upset me that some students couldn't be there, because I feel that your financial status, your apparel, should not affect your ability to make it to an event like this," Umansky said.
"So that's where I thought of the idea, 'We have a food pantry on campus,' and 'I'm on the SUNY Student Assembly Executive Committee and I know a lot of other campuses are starting to build closets like this,'" Umansky said. "So I thought, 'Why shouldn't Cortland build a closet?'"
Umansky and Silver kept in touch as the student government official worked to solve the biggest part of the dilemma: where to house the clothing closet? They contacted SUNY Brockport and other colleges that offer similar programs to learn details. Most clothing closets track each piece of apparel, which after use must be returned by the student in clean condition.
"I don't really like that concept," Umansky. "Yes, it's a really nice start. But if we're in a position to give it away and it fits nice, why not? Why not give it to someone in need and let them keep it forever?"
In September, SGA executive board members met at a retreat in Raquette Lake and added the clothing closet to their list of priority accomplishments for the coming year.
"The closet provides a way for students to access free professional attire appropriate for career fairs, interviews, internships and the workplace," Umansky said. "Our goal is to help Red Dragons look their best throughout their job search so they can make a positive impression as they enter the professional world.
"The Diversity Conference was definitely the most important experience that I've had with clothing insecurity, but it's not the first time I've noticed that on campus," she said. "It's not just among students from diverse backgrounds. It's students with insufficient clothing for job opportunities."
For alumni like Silver, donating to the closet is just another way of giving back.
"This is who I am," Silver said. "Isn't that what life is about. To make the world a better place for the next generation? Maybe you have to do it one student at a time."
---
Capture the Moment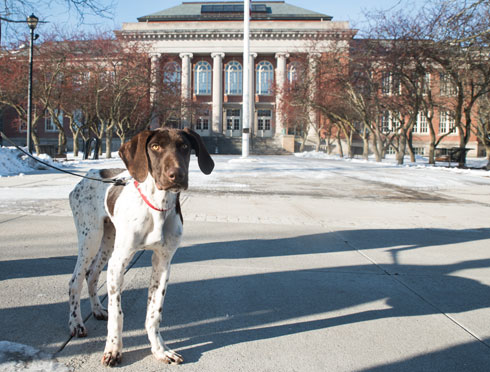 Meet K-9 Red, the newest addition to SUNY Cortland's University Police Department. The German shorthaired pointer is still a puppy, but he'll begin work for UPD this summer as a bomb-sniffing and missing person-tracking working police canine. While he's in training, Officer David Coakley will show Red around campus, making new friends along the way. Read the full story about Red, who came to SUNY Cortland thanks to the help of two alumnae.
---
In Other News
Black History Month Events Planned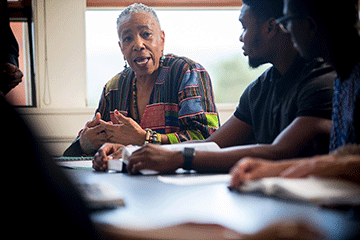 01/29/2019
SUNY Cortland will celebrate Black History Month (BHM) throughout February with a series of events including historical and cultural lectures, readings, a SUNY Cortland Gospel Choir Multicultural Festival, a performance of African dance and drums, a film screening and a music festival featuring professional rapper CJ Fly.
BHM campus events will be posted online in the College's homepage calendar and on the Africana Studies Department and the Multicultural Life and Diversity Office web pages. Events are open to the public and free unless otherwise noted.
"Carter C. Woodson, the founder of Black History Month, might be kicking in his grave if he could observe the confusing state of progress, disquietude and oleaginous statements of race relations in recent history of America," said BHM organizer Seth N. Asumah, Africana Studies Department chair and SUNY Distinguished Teaching Professor of political science.
"Our collective experiences, cultures, precepts, norms and intellectual inquiry into the black world are presented on different platforms and avenues for finding answers to critical issues facing our country and academia," Asumah said. "Black is America's history and the synergism and collaborative spirit associated with SUNY Cortland's Black History Month events are indicative of the global human condition and what SUNY Cortland stands for."
Highlights will include:
Ruth E. Carter, whose costume design work on the futuristic comic book film "Black Panther," earned her a third Oscar nomination earlier this month, will speak about her career on Friday, Feb. 1, in Old Main Brown Auditorium. Carter has been a pioneer in Hollywood costume design for three decades. Her most recently recognized costume design work merged traditional African clothing design with the technologically-advanced fictional nation of Wakanda in the Hollywood blockbuster hit "Black Panther." She previously was the first black nominee for an Academy Award in costume design for her work on "Malcolm X" in 1993. Carter was nominated again for "Amistad" in 1998. "An Evening with Ruth Carter" begins at 7 p.m. and is free and open to the public. A question-and-answer session will follow her talk. For more information, contact student Sophia Hall. The event is sponsored by SUNY Cortland Student Activity Board (SAB).
CJ Fly will promote interest in WSUC-FM, the College radio station, during the Fire Mic music festival Friday, Feb. 8, at 5 p.m. in the Van Hoesen Hall, Tomik Fitness Facility, nearby the station studio. In addition to performances by him and assorted campus musicians, CJ Fly will hold a developmental workshop for students. Also known as Chaine Downer Jr., born in 1993, CJ Fly is an American rapper from Brooklyn, New York City. He is a founding and the oldest member of the hip-hop collective group Pro Era. Throughout 2012 and 2013, he was featured on many of the collective's projects and towards the end of 2013, he released his critically acclaimed mixtape "Thee Way Eye See It." For more information, contact student Chris Venant. The event is sponsored by WSUC 90.5 FM.
Lawrence Ross, a bestselling author, filmmaker and lecturer, will give an entertaining, educational and thought-provoking lecture titled "Know Better/Do Better" Tuesday, Feb. 12. A member of Alpha Phi Alpha Fraternity and a lifelong entrepreneur, Ross explores the difficult topic of race and racism in an engaging and direct way. Based upon his bestselling book, Blackballed: The Black and White Politics of Race and Racism on America's Campuses, he challenges attendees to think critically about the ways that race and racism affect the College Experience today and how both individuals and groups can challenge racism in every day circumstances. The program will be at 5 p.m. in Old Main Brown Auditorium. For more information, contact James Felton III, SUNY Cortland's chief diversity officer, and Asumah. The event is sponsored by the Know Your Roots-Africana Studies Association, Institutional Equity and Inclusion Office, Multicultural Life and Diversity Office, and the Africana Studies Department.
Black History Month Events at a Glance
Susan Rayl, an associate professor of kinesiology and Africana studies at SUNY Cortland, will give a lecture on the life of Kamara Latoya James, a 2004 fencing bronze medal Olympian who struggled with mental illness, on Thursday, Feb. 7. James died in her Modesto, Calif., apartment in 2014 at age 29. The talk, "Schizophrenia and Elite Athletes: the Struggles of Kamara James," begins at noon in Brockway Hall Jacobus Lounge. For more information, contact Asumah.
A panel of speakers from the College's History Department will address a recent question raised by rapper and celebrity Kanye West. "Was Slavery a Choice? Historians Answer Kanye West," on Thursday, Feb. 7. The talk begins at 5 p.m. in Brockway Hall Jacobus Lounge. For more information, contact Associate Professor Evan Faulkenbury. The event is presented by the History Department.
Author and speaker Carlos J. Malave '11 will give a talk on "Restorative Power" Thursday, Feb. 7. The SUNY Cortland was a star high school basketball player, but found himself struggling in the classroom. He learned how to uncover what made him a successful athlete and translate that into gains in academics and his personal life. He is the author of the 2017 book, Translating Your Success: The Student Guide to Transforming Your Small Wins Into Big Wins. The lecture will be at 6:30 p.m. in Corey Union Exhibition Lounge. For more information, contact Lima Stafford, assistant director of multicultural life and diversity. The event is hosted by Men of Value and Excellence (MOVE) and the Student Government Association (SGA).

Africana Studies Department representatives discuss their program with academic open house visitors.


The Campus Climate on Diversity Committee will conduct "A Conversation on Race at SUNY Cortland" Monday, Feb. 11. The event begins at 5 p.m. in Sperry Center, Room 304. For more information, contact James Felton III, SUNY Cortland's chief diversity officer. The event is hosted by the Institutional Equity and Inclusion Office And Campus Climate Committee.
SUNY Cortland Performing Arts Department faculty members Edward Moore and Lois Pfister will offer a presentation on "Music of African American Composers" on Wednesday, Feb. 13. Their talk will begin at 12:30 p.m. in Brockway Hall Jacobus Lounge. For more information, contact Asumah.
Members of the Education Club and Cortland Urban Recruitment of Educators will conduct an "African American Read-In" Wednesday, Feb. 13 at 7 p.m. in Sperry Center, Room 105. For more information, contact Charlotte Pass, SUNY Cortland associate professor of literacy.
Danica Savonich, an assistant professor in the College's English Department, will speak on "Inclusive and Student-Centered Pedagogy" Thursday, Feb. 14. Her talk begins at noon in Brockway Hall Jacobus Lounge. For more information, contact Asumah. The event is supported by the English and Africana Studies departments.
SUNY Cortland alumna Tara Gourdine Jennings '06 M '08, principal at Thomas J. Corcoran High School in Syracuse, N.Y., will speak on "Spotlighting Cortland's Black Success Story" Thursday, Feb. 14. A Magna Cum Laude graduate in 2006 with a degree in adolescent education: mathematics, she earned a master's degree in the same discipline two years later. She joined Corcoran in 2013 as an assistant principal. Presented by the Know Your Roots-Africana Studies Association, the event starts at 7 p.m. in Old Main Colloquium. For more information, contact student Kevin Robinson.
The Kappa Alpha Psi fraternity and Women of Color will present the "Miss Kortland: Emerging Empowerment Showcase" on Friday, Feb. 15. The showcase will take place at 7 p.m. in Old Main Brown Auditorium. For more information, contact Venant.
The SUNY Cortland Gospel Choir will host a Multicultural Festival at 4 p.m. Saturday, Feb. 16, in Old Main Brown Auditorium. For more information, contact Stafford. The event is sponsored by the Africana Studies and SUNY Cortland Gospel Choir.
Joe Heath, the general counsel for the Onondaga Nation since 1982, will discuss "The Attica Prison Uprising: Lessons on White Supremacy." Heath, an attorney since 1975, will give his presentation at 4:30 p.m. on Tuesday, Feb. 19, in Old Main Colloquium. For more information, contact Collen Kattau, a SUNY Cortland associate professor of modern languages. The event is supported by the Modern Languages Department.
Alice Nudoa Luo will give a presentation "Food for the Soul Isn't Always Food for the Body: The Unhealthy Eating Habits of the Black Community" on Wednesday, Feb. 20. Her talk will begin at 12:30 p.m. in Brockway Hall Jacobus Lounge. For more information, contact Asumah. The event is hosted by the Africana Studies and English departments.
Brian Williams, a SUNY Cortland assistant professor of political science, will speak on "Electoral Connection in the Kenyan National Assembly." In his talk, he will assess the relationship between Kenyan National Assembly electoral districts and Assembly Member legislative activities. Williams' lecture will start at noon Thursday, Feb. 21, in Brockway Hall Jacobus Lounge. For more information, contact Asumah. The event is presented by the Political Science and Africana Studies departments.
Richard Harris, a lecturer in the College's Africana Studies Department, will talk about "The Delta Blues: The Development and Effects on American Culture." His presentation will open at 4:30 p.m. Thursday, Feb. 21, in Brockway Hall Jacobus Lounge. For more information, contact Asumah. The event is hosted by the Africana Studies Department.
The Know Your Roots-Africana Studies Association will screen "Hidden Colors: A Film" at 7 p.m. Thursday, Feb. 21, in Sperry Center, Room 106. "Hidden Colors" is the name of an ongoing documentary film series directed by Tariq Nasheed and produced through King Flex Entertainment, to explain and describe the marginalizing of African Americans in America and the world. For more information, contact Robinson.
The Baltimore-based Nazu African Dance Company will offer traditional and contemporary forms of West African dance and drumming on Saturday, Feb. 23. The dance and drumming ensemble, which uses its performances as a vehicle for cultural expression and a medium for personal healing, will begin at 7 p.m. in Old Main Brown Auditorium. Presented by the College's Campus Artist and Lecture Series (CALS), admission to the performance is $3 for all students and free to all children 10 and under. General admission is $10 with a senior citizen discount price of $8 for individuals age 60 and older. Tickets may be obtained through the Campus Activities and Corey Union Office, Corey Union Room 406, or at the door one hour prior to the performance. All performances are general admission seating. For more information, call 607-753-5574 or contact Sandra Wohlleber.
Victoria McNeil, a doctoral student and instructor in counseling psychology at the University of Florida, will discuss "I AM ENOUGH: Racism-Related Stress, Self- Esteem and Racial Identity in the #blackgirlmagic Era." McNeil has focused her scholarship on health psychology and health disparities, minority mental health advocacy and trauma and its impact on transgenerational minority identity. The lecture begins at 6 p.m. on Tuesday Feb. 26, in Old Main Brown Auditorium. For more information, contact department chair and Distinguished Service Professor Bonni Hodges. Sponsored by the Health Department, the event is the department's annual Poskanzer Lecture.
Paula Barba Guerrero, a visiting researcher from University of Salamanca, Spain, will address "Cartographies of Historical Trauma: Hospitable Spaces in African American Literature" at 12:30 p.m. on Wednesday, Feb 27, in Brockway Hall Jacobus Lounge. For more information, contact Mary Schlarb, director of international programs. The event is hosted by the Africana Studies Department and International Programs.
Jack Carr, a SUNY Cortland lecturer in communication and media studies, will give a talk on "You Don't Have to Be Jewish: Cultural (Mis)appropriation in the Age of Trump." The presentation will start at noon on Thursday, Feb. 28, in Brockway Hall Jacobus Lounge. For more information, contact Asumah. The event is sponsored by the Africana Studies and Communication Studies departments.
Speakers representing the Know Your Roots-Africana Studies Association will discuss "Afro-Essence: Redefining Afro-naissance and Excellence in Blackademia." The talk will begin at 7 p.m. Thursday, Feb. 28, in Brockway Hall Jacobus Lounge. For more information, contact

Robinson. The event is presented by the Know Your Roots and Africana Studies Department.
The Africana Studies Department has organized BHM events for the College since the late 1970s. Additional Black History Month event sponsors include the President's Office, Institutional Equity and Inclusion Office, the Health, Political Science and History departments, Center for Gender and Intercultural Studies, Multicultural Life and Diversity Office, Campus Artist and Lecture Series, SGA, SAB, Know Your Roots-Africana Studies Association, SUNY Cortland NAACP, Black Student Union, MOVE, and Pan African Student Association.
For more information or questions about Black History Month, contact Asumah at 607-753-2064 or in Old Main, Room 208-B.
Moffett Center Remake Planned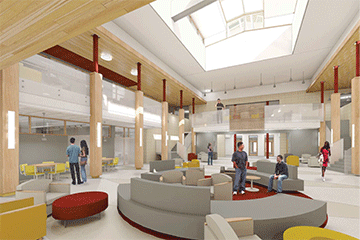 01/23/2019
The renovation story of SUNY Cortland's 66-year-old Moffett Center is a little bit like the tale of Cinderalla.
But only if you imagine that the fairy godmother gave her glass slippers and a fancy dress, but ran out of magic before she got to the fancy hairdo and gleaming pumpkin carriage.
The final phase of the transformation of Moffett from an outdated gym facility into a cutting-edge academic building is now underway, after slumbering like an enchanted princess through seven years of state fiscal austerity.
By Fall 2020, most of Moffett's ground-level space is expected to reopen, with its mid-20th-century gymnasium replaced with a contemporary-looking learning environment, complete with students lounging between classes in a newly skylighted forum space.
Construction will Have Campus Impact
As usual, the project team will do its best to avoid disrupting the campus during the year-and-a-half long renovation schedule.
"At present our office is all-hands-on-deck working on the surge plan," Young said.
When students return from winter break in late January, they will see the entire Mathematics Department offices housed in three modular units and a campus-owned house at 29 Broadway Street.
The Health Department classrooms, laboratory and offices temporarily will occupy the space in the Cornish-Van Hoesen Complex that was vacated not long ago by the University Police Department. During the interim, a triple-wide modular facility will provide the department with additional office space.
A double-wide modular building next to Sperry Center will provide two additional classrooms as well as overflow space.
Meanwhile, in order to keep all the faculty, staff and student relocations on the main campus, the second and third floors of Corey Union will be made into classrooms.
The campus community will see the entire green space in front of Moffett Center taken over for the construction company's staging area and contractor parking space, with some excess project-related parking overflowing into the Route 281 parking lot.
"We're excited about that day when we can reopen the entire Moffett Center with the show-case quality space our campus community deserves," said Erik J. Bitterbaum, SUNY Cortland's president. "We ask for everyone's patience with any disruption that might come about during the process."
But it will be Worth the Wait
Most of Moffett Center looks much as it did in 1953, when the facility was constructed as the College's first permanent gymnasium edifice. It was called the Health, Physical Education and Recreation (HPHR), and named in 1967 for the College's fifth president, Donovan C. Moffett (1959-63).
Phase I of the Moffett Center update was completed in 2009. It renovated 20,000 square feet of main level space encompassing the pool area and back wall facing Sperry Center into modern classrooms, offices and lounge area for the Sociology/Anthropology Department, according to Dillon Young, associate facilities program coordinator, who is managing the project for the College's Facilities Planning, Design and Construction Office.
A second phase was designed in 2011 by Holt Architects of Ithaca, N.Y. Then, the economic recession ground progress on the renovation to a halt, according to Young. New York state only recently released funds to carry out the remaining updating.
The planned, $25 million renovation inside the stately red brick building will replace the high-school ambience of narrow, 1950s-era tiled hallways with an inviting and well-lit learning environment for future classes. The mathematics and health departments will return to their former building while the economics, political science and Africana studies departments will relocate from Old Main once the upgrade is finished. The Institute for Civic Engagement also will move to Moffett Center, where it is expected to gain higher visibility.
The College in mid-January began accepting bids for construction of 72,000 square feet of new interior classroom, office, laboratory and lounge space, Young said.
A large, new skylight in the former gym area will look down on a two-floor high lounge area and will serve to partially illuminate faculty offices and classrooms that will be built flanking the forum space. By planning for sunshine to pour through skylights and into a glass-topped office, the College will maximize natural illumination and use less electricity, Young noted.
"A lot has changed in these seven years," Young said of the long wait to restart the project. "These departments have evolved and expanded, but their overall requirements have stayed the same as far as office space needs for participating professors, adjuncts and support staff. We were able to increase the number of classrooms by maximizing the forum space."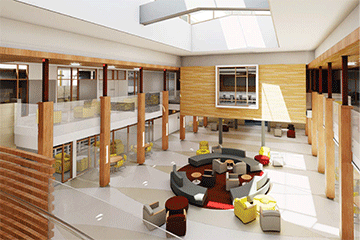 At 3,400 square feet, the forum space encompassing a portion of the former gym will be roomy enough for campus tours by prospective student groups and will feature at one end a mezzanine-level computer laboratory space for the Economics Department. The new mezzanine area also will include classrooms, faculty offices and a conference room.
Moffett's basement level, housing the Psychology Department and the United University Professions office, will undergo minor updates in the form of improved and expanded restrooms and the remodeling of the UUP office space.
Phase II also will see the expansion of the heating, ventilation and air conditioning system to make Moffett Center one of the few air-conditioned academic buildings on campus. The work will add the fire protection sprinkler system to all renovated areas.
Moffett Center served its original purpose well for decades. The construction of the Park Center in 1973 removed much need for Moffett Center to provide the athletics, physical education and recreation building space on the campus. Furthermore, the opening of the Student Life Center in 2015 created a centralized place for the general student population to pursue recreation and leisure-time fitness, including a much larger, modern gym space. Moffett's swimming pool was filled in during Phase I of construction, leaving only the large, central wood-floored gymnasium and handball courts as a reminder of the building's original purpose.
'Hidden Beauty' Explores Art, Medical Science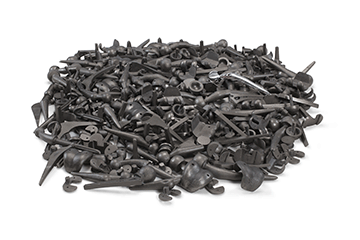 01/29/2019
People don't often associate beauty with gallstones. Or artificial hips. Or metastasizing cancer cells, salmonella bacteria or the hepatitis B virus.
A number of contemporary artists, however, are finding aesthetic inspiration in the many ways things go wrong with the human body. SUNY Cortland is showcasing their work in a multidisciplinary project comprised of two exhibitions that find art in medical research through Friday, Feb. 22, at Dowd Gallery.
The exhibition, "Hidden Beauty and Beyond Obvious: Exploring the Aesthetics of Medical Science," will feature an opening reception on Thursday, Jan. 31, from 4 to 6 p.m. in the gallery in the Dowd Fine Arts Center located at the corner of Prospect Terrace and Graham Avenue.
It will also feature a one-day symposium, "Beyond Obvious," on Wednesday, Feb. 6., during which several of the artists will discuss their work and one will offer a workshop.
Half of the exhibition, "Hidden Beauty," is a traveling photographic exhibition organized by Christine Iacobuzio-Donahue, M.D., of Memorial Sloan Kettering Cancer Center and Norman Barker, an associate professor and medical photographer at Johns Hopkins University. The display features views of medical and scientific research, including ones made possible through microscopes, X-rays and other medical scanning equipment.
"Sometimes the worse the disease, the prettier it is under the microscope," Iacobuzio-Donahue said in a recent Johns Hopkins interview. "The whole point with art is to make someone think or feel something they haven't before. Diseases are part of the natural world, and they themselves could have elements that are very beautiful. It's hard to see that when you have these preconceived notions about them."
This collaborative project by Iacobuzio-Donahue and Barker asks the viewer to consider the aesthetics of the human body, disease and biology. According to Barker and Iacobuzio-Donahue, disease is a dynamically powerful force of nature that acts without regard to race, religion or culture.
In conjunction with "Hidden Beauty," Dowd Gallery will showcase four artists across disciplines within the realm of medical science, in an exhibition titled "Beyond Obvious."
Each of the artists whose works are displayed in "Beyond Obvious" — Emily Culver, Holland Houdek, Lionel Maunz and Boryana Rossa — provide a personal interpretation of the clinical aspect of human life.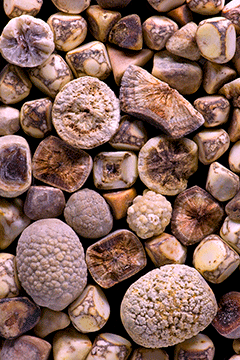 Houdek, a visual artist and professor of metalsmithing at Nazareth College, combines the aesthetics of jewelry making and sculpture with medical science. Her three-dimensional metal sculpture, objects and wearable art focuses on medical implants and pieces inspired by medical anatomy. It investigates ideas regarding values placed on body enhancements outside as well as inside of the human body.
Culver, a multimedia artist, makes art objects that reference tangible objects — such as handles, blades, vessels and furniture — which in doing so question their perceived purpose. By manipulating familiar visual forms in undefined ways, Culver invites the viewer to re-frame their own understanding and purpose for these items. The process of unveiling and recognition of the viewer's projection of self onto these objects results in a state of speculative reality.
Maunz creates graphic drawings and sculpture that study bodies in agony, torture and failure.
"I'm trying to give my work some essence of what it is to inhabit the body," Maunz said of his disturbing portrayals of physical depravity. Rossa, an interdisciplinary artist and curator, builds on her personal life experiences — including her decision to not get reconstructive surgery after breast cancer surgery — and injects them into her works in the field of electronic arts, film, video, performance, photography and biotech art. An assistant professor of art, video and transmedia at Syracuse University, Rossa often uses her body as a tool to convey distinct messages on various subjects such as identity, gender, political and economic reality or a local history through the lens of a global perspective.
"The wide use of media and technology in contemporary society and the new methods of mythology creation based on the availability of digital devices is another current topic I am working on," Rossa said. "Science and technology create the future we will live in."
The Wednesday, Feb. 6, symposium will feature two lectures and a studio workshop, panel presentation and film screening. All events are at Dowd Gallery, unless noted otherwise. This project was largely funded by the SUNY System Administration and its Conversation in the Disciplines Program.
At 10 a.m., "Hidden Beauty" project organizer Barker will discuss "The Wonder of the Scientific Image." Barker's talk will focus on the inception and development of his collaborative project as well as the creative processes accompanying the medical field and scientific research and discoveries.
At 11:30 a.m., Houdek, whose metalsmithing work is part of the "Hidden Beauty" exhibition, will present "Part of the Process." She will address her fabrication techniques within the context of the aesthetics of medical research, her path to interdisciplinary conversation and benefits of merging disciplines.
That afternoon, Houdek will hold a metalsmithing workshop at 1 p.m. in the sculpture studio located in Old Main, Room G-35.
At 3 p.m., Rossa will give an artist's talk about her work shown in the gallery as well as her recent experience during a residency for the research and development of the bio-art project, "The Mirror of Faith." Related to the genetic predisposition of spirituality — the so-called "God gene" — this project is a collaboration with the biologist Dr. Michael Edel of the University of Barcelona as part of the Grid Spinoza program, funded by the European Commission.
A panel discussion of "Art in Epidemics in Society" will begin at 4:30 p.m. Presenters will include Prihodova; Christa Chatfield, a SUNY Cortland associate professor of biological sciences; and several of the Honors Program students who collaborated in an art project as a part of the College's Epidemics in Society course. The students' work will be displayed in the Mary and Joseph Daniels Foyer outside Dowd Gallery.
The symposium events will conclude with a reception at 6 p.m. in Dowd Gallery.
On Thursday, Feb. 21, the gallery will screen George C. Wolfe's 2017 documentary film "The Immortal Life of Henrietta Lacks" at 5 p.m. The film is based on the book by Rebecca Skloot, The Immortal Cells of Henrietta Lacks. Cells collected in the 1950s from Lacks, a poor black woman dying of cancer, multiplied so rapidly that they continue to be the basis for research and treatment of major illnesses today. The 2010 book juxtaposed health industry profit off the cell line with no consideration for basic health care opportunities for the offspring of a poor, dying black woman whose cell line was taken and exploited without her knowledge or permission.
The exhibit is sponsored by the Art Exhibition Association, Auxiliary Services Corporation, Campus Artist and Lecture Series, SUNY System Administration and the Conversations in the Disciplines Program. It and all related programs are free and open to the public.
Gallery hours are 10 a.m. to 4 p.m. Monday through Friday and by appointment. Contact Dowd Gallery interim director Jaroslava Prihodova at 607-753-4216 for more information or regarding group tours.
Nazu African Dance Company to Perform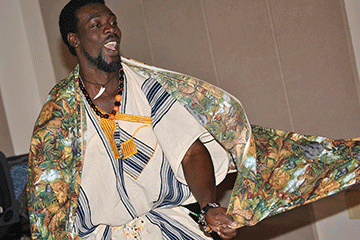 01/29/2019
The Baltimore, Md.-based Nazu African Dance Company will offer traditional and contemporary forms of West African dance and drumming on Saturday, Feb. 23, at SUNY Cortland.
The dance and drumming ensemble, which uses its performances as a vehicle for cultural expression and a medium for personal healing, will begin at 7 p.m. in Old Main Brown Auditorium.
View a Nazu African Dance Company video on YouTube.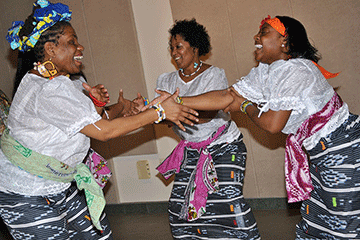 Presented by the College's Campus Artist and Lecture Series (CALS), admission to the performance is $3 for all students and free to all children 10 and under. General admission is $10 with a senior citizen discount price of $8 for individuals age 60 and older.
Tickets may be obtained through the Campus Activities and Corey Union Office, Room 406, or at the door one hour prior to the performance. All performances are general admission seating. For more information, call 607-753-5574.
Members of the Nazu African Dance Company represent a cross-section where experienced, professional dancers and drummers join "beginners" in an effort to share the cultural richness of West Africa and the Ivory Coast.
Nai Zou Olivier, Nazu's company founder and artistic director, was born in Ivory Coast, Africa. Olivier danced with both the Ivory Coast and French National Ballets before coming to the United States.
The event is supported by the Auxiliary Services Corporation and the Cortland College Foundation. For information about other CALS events, visit CALS online.
Fire Mic Festival Prepares to Ignite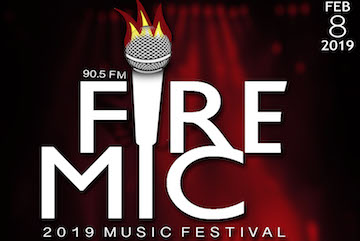 01/29/2019
Brooklyn rapper CJ Fly will headline the Fire Mic music festival, a first-of-its-kind event aimed at developing campus talent at SUNY Cortland and promoting the College radio station, in Van Hoesen Hall on Friday, Feb. 8.
The free festival begins at 5 p.m. on the first floor of Van Hoesen. It will feature campus performers from a variety of musical genres, as well as CJ Fly, a founder of the rap collective Pro Era, and frequent collaborator with fellow rapper Joey Bada$$, according to senior business economics major Chris Venant, promotional coordinator and treasurer for WSUC.
"It will be like a cheap Coachella," Venant joked. "There's a lot of great talent out there, and there are a lot of opportunities here that people don't know about. We're opening up the doors for people to see."
The festival is being held in the former Tomik Fitness Facility, which is located near the WSUC studio in Van Hoesen. One of the event's goals is to raise awareness of the station and develop a larger audience for the student-run station, Venant said.
The station broadcasts on 90.5 FM. It features student-run shows from 8 p.m. to midnight daily.
Students interested in performing at the event should contact festival organizers through WSUC's Instagram.
CJ Fly, whose real name is Chaine Downer Jr., was featured on many of the Pro Era collective's projects and towards the end of 2013, he released his critically acclaimed mixtape "Thee Way Eye See It." In 2016, he released his debut studio album, "Flytrap." Since the release of "Flytrap," CJ Fly has released videos for single "Now You Know", a track that was premiered with Billboard magazine in September 2016 and featured in the VH1 television series "Love & Hip Hop in 2017.
For more information, contact student Chris Venant. The event is sponsored by WSUC 90.f FM.
New Cortland Honor Society Celebrates First Black Alum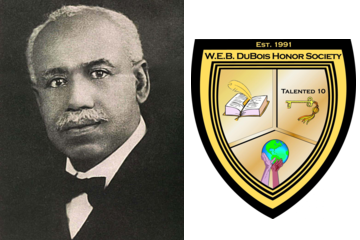 01/29/2019
In 1889, the nation was ending a decade marked by U.S. Supreme Court decisions that rolled back the rights and protections of African-Americans. Mississippi segregated its railway cars and Florida instituted the first poll tax to discourage African-American men from voting.
In Central New York, however, the college that would become SUNY Cortland graduated its first African-American student, Abraham Lincoln DeMond. DeMond became a politically active pastor, and delivered an influential address on African-American rights from the Dexter Avenue Baptist Church in Montgomery, Ala., the same church from which Martin Luther King Jr. helped launch the civil rights movement more than half a century later.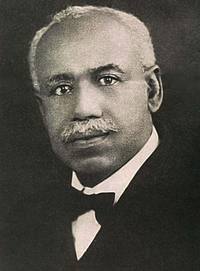 At SUNY Cortland, DeMond is now the namesake for the campus chapter of a national honor society named after another historic figure in the fight for African-American Civil rights. This spring, Cortland students will have an opportunity to join a newly-formed Abraham Lincoln DeMond Chapter of the W.E.B. Du Bois Honor Society, as the Institutional Equity and Inclusion Office launches the growing national program.
The W.E.B. Du Bois Honor Society is an organization committed to the scholarship and leadership recognition of collegiate undergraduates, especially African American students. Membership is open to any student who is academically eligible and who plans to contribute to the academic advancement and achievement of African American students both on campus and within the local community.
"The Institutional Equity and Inclusion Office is proud to establish a chapter of the W.E.B. Du Bois Honor society at SUNY Cortland," said Chief Diversity Officer James Felton. "Du Bois devoted his life to scholarship, leadership and social justice. The honor society represents an opportunity to recognize the achievement of our students who are poised to build a strong campus community, and to use their skills, talents and experiences as a platform for lasting service and leadership."
Students interested in membership must have a minimum cumulative grade point average (GPA) of 3.30 and be registered as a full-time student. Benefits of membership include:
the opportunity to be distinguished among peers, faculty and staff on local and national levels.
the chance to be identified as an individual of successful academic ability and commitment to the advancement of knowledge and scholastic prestige.
leadership opportunities at the chapter, local and national levels.
a certificate of membership, pin of honors and graduation honor cords.
Recruitment and selection of the chapter's inaugural members will consist of targeted electronic letters of invitation for students who meet GPA requirements as well as campus fliers and interest session meetings.
William Edward Burghardt Du Bois (1868-1963) was a historian, author and academic and was the first African American to earn a doctorate from Harvard University. He was one of the founders of the National Association for the Advancement of Colored People (NAACP) and was an advocate and activist for civil rights.
DeMond studied theology at Howard University in Washington, D.C., after graduating from Cortland and served as pastor of the Dexter Avenue Baptist Church in Montgomery, Ala., where Martin Luther King Jr. would later preach. On Jan. 1, 1900, DeMond delivered an oration, The Negro Element in American Life, that was published by the Alabama Printing Company.
"It is fitting that we name the chapter after Abraham Lincoln DeMond, an individual who defied and shattered a number of stereotypes as the first African American to study and graduate from Cortland more than two centuries ago," Felton said.
"It is our hope that the honor society will not only remind, but also inspire underrepresented students that despite the obstacles and challenges, they too can achieve the dream of obtaining a college education."
The Du Bois Honor Society has chapters around the nation at colleges and universities including Florida State University, North Carolina State University, the University of Colorado, the University of Nebraska and the University of Maryland.
Rhonda McLaughlin Honored for Outstanding Service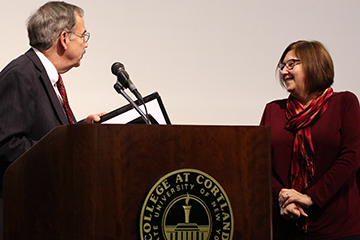 12/07/2018
Colleagues at SUNY Cortland and from other campuses have described Rhonda McLaughlin, office assistant II in the Purchasing Office, as someone who carries out her responsibilities with service that is far above what is considered part of her basic obligations.
That is why co-workers across campus trained a spotlight on McLaughlin on Dec. 7, when they joined her to celebrate her selection for the prestigious 2018 President's Award for Excellence in Classified Service.
"Rhonda is an outstanding representative of what SUNY Cortland is all about," said SUNY Cortland President Erik J. Bitterbaum, who presented McLaughlin with the award. "She is one of the most patient, flexible and accommodating people you could ever work with. The College is very lucky to have such a dedicated employee as Rhonda."
Sponsored by the College's Human Resources Office, the 49th annual Service Awards Ceremony was held in the Corey Union Function Room.
The award was created in 2002 to annually recognize one SUNY Cortland full-time classified service employee "for extraordinary achievement and to encourage the continuation of excellence." Nominees must have at least three years of continuous service. Supervisors, co-workers or other College community members nominate workers considered for this honor.
McLaughlin joined SUNY Cortland in 2007 as a calculations clerk in the Student Accounts Office. She was promoted in 2010 to clerk II in the Purchasing Office. Her title was changed to office assistant II in 2015.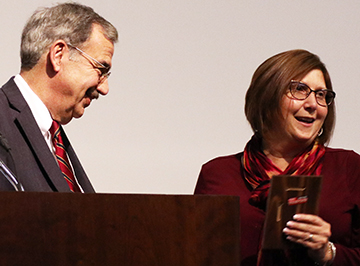 The College's Business Office, which oversees her area, has presented McLaughlin with five service awards in the last nine years, including the 2009 Going the Extra Mile Award, the 2015 Business Office Annual Award of Excellence, and the Customer Service Excellence Award for 2010, 2012 and 2016.
Purchasing Director Melissa Fox noted that McLaughlin is a completely self-motivated person.
"She wants to excel at her job and it shows," Fox said. "She does not complain when the many duties she handles seem to pile up, especially at the end of a fiscal year. She works hard to get the job done, and she usually has a smile on her face while doing it."
"Whenever someone has a problem, whether it is personal or professional, they know they can count on Rhonda," said Jody Maroney, SUNY Cortland director of budget and business operations. "She has a way of listening that shows she cares and you know she will help in any way she can."
McLaughlin has been touted for her excellent communication skills. That's a good thing, as she's been described by several nominators as a one-person "help desk," whether it's a cry for assistance from a campus office or department operating without a fulltime secretary or a work study student in need of a little direction.
Her knowledge of her work is first-rate, Maroney said.
"She has learned and is a major user of multiple systems … and has cross-trained with every position in her office," Maroney said. "This enables her to fill in when someone is out and answer every purchasing question she receives."
McLaughlin is well versed in state procurement laws and keeps up on new initiatives from SUNY Central Administration in Albany as well as on changes to state contracts.
Currently, she also is considered by coworkers, faculty and staff as the go-to person for the Red Dragon Depot, the College's new online purchase requisitions system.
"To say Rhonda is an office assistant is a vast understatement of her role on campus," said Juanita Larrabee, assistant director, administration, of facilities planning, design and construction, an office that collaborates closely with Purchasing on many campus construction projects. "She is not only responsible for processing procurement requests, but she carries out her responsibilities with service that is far above what is considered part of her basic obligations."
Dan Wilson, director of campus services at SUNY Potsdam, said McLaughlin's cooperative efforts are fostering success for Potsdam's shared services arrangement for central printing on behalf of 14 different SUNY campuses.
"She addresses every task with a positive attitude and a high degree of professionalism," Wilson said. "This makes our relationship for printing a pleasure to deal with on a daily basis."
Before she started working at SUNY Cortland, McLaughlin joined the New York state workforce in 2000 at the Department of Corrections. Previously, she had been a clerk/assistant at the Cortland Glass Company since 1997. A graduate of Homer High School, she began her career in 1986 as a salesperson at R.H. Osborne's World of Floorcovering in Cortland.
McLaughlin and her husband, Dan, live in Locke, N.Y. They have a son, Joshua, who is head grounds supervisor at SUNY Cortland. McLaughlin enjoys arts and crafts.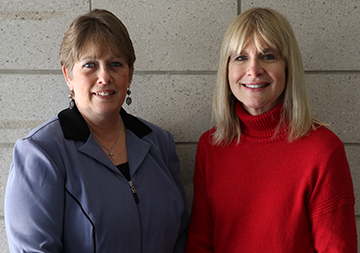 Employees Honored for Years of Service
Also, during the ceremony, 46 classified employees were recognized for their years of service. They included:
35 YEARS
Lori Crandall, Childhood/Early Childhood Education Department
30 YEARS
Claire Payne, Psychology Department
25 YEARS
Barbara Conrad, Childhood/Early Childhood Education Department
Kathleen Gross, Liberty Partnerships Program (Research Foundation)
20 YEARS
*Christopher Amedeo, Maintenance
Jennifer Baker, Student Health Services
Darwin Bartholomew, Custodial Services
April Calale, Financial Aid
George Cole, Custodial Services
*Benjamin Finton, Central Warehouse/Mail Services
*Deborah Lewis, Residence Life and Housing
Valerie McConnell, Custodial Services
*Denise Morse, Custodial Services
Debra O'Mara, Custodial Services
Laura Slater, Memorial Library
Kathleen Stockton, Custodial Services
Colleen Trinkle, Custodial Services
*Robin Wheeler, Alumni Engagement (Research Foundation)
Joyce Willis, University Police
Gary Withers, Custodial Services
15 YEARS
Stacey Buckley, Modern Languages Department
*Kathleen Card, Custodial Services
David Coakley, University Police Department
Judy Daniels, Custodial Services
Carol Freeman, Custodial Services
Katherine Gustafson, Institutional Research and Analysis
Nabila Khazzaka, Alumni (Research Foundation)
*Gary Lansdowne, Maintenance
Kevin Markowski, Maintenance
Anne McLorn, Art and Art History Department
Tracey Messinger, Migrant Education Tutorial and Support (Research Foundation)
Steven Rolfe, University Police
10 YEARS
Scott Chierchio, Maintenance
Patty Fisk, Custodial Services
Burton Fritts, Custodial Services
Lisa Hand, Registrar's Office
Corrina Harvey, History Department
Andrew Keegan, Maintenance
Linda Nelson, Custodial Services
Marie Nelson, Human Resources
Julie Randall, Athletics
Sheryl Robertson, Custodial Services
Jamie Scott, Facilities Operations and Services
Lawrence Smith, Transportation
Oscar Walters, Grounds
Haley Zurell, Geology and Physics departments
(an asterisk * denotes "retired in 2018")
'Planting Greatness' Focus of Opening of School Meeting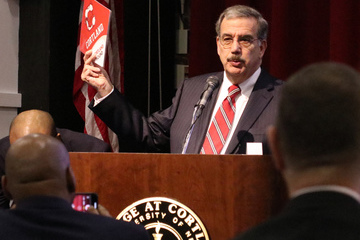 01/24/2019
With wintry weather howling outside the Corey Union Function Room, SUNY Cortland President Erik J. Bitterbaum this morning asked attendees of his annual January Opening of School Meeting to begin spring planting.
The intended harvest? Student success.
Sharing comments from students, staff and faculty members, Bitterbaum noted that many students don't realize their potential. Positive and encouraging comments and actions from the faculty and staff who interact with students is the key to cultivating their curiosity, competence and confidence.
"If you listen to them — and I'm always bugging them about who's important in their lives and what they're curious about — they talk about this amazing cadre of people we have at this College, meaning the faculty and staff," Bitterbaum said. "There is sort of an ethos, a culture and a spirit to how we change lives. And we do plant greatness in our students."
That spirit of continual growth and improvement was evident in many of the campus highlights he shared:
Renovation of the 66-year-old Moffett Center into state-of-the-art academic space has begun. The building's first-floor gymnasium will be transformed into a contemporary learning environment, including a skylighted forum space. The temporarily displaced mathematics and health departments will return to the building in Fall 2020 when work is complete, and economics, political science and Africana studies will relocate from their current home in Old Main.
Work will continue on the exterior of Park Center through spring and into the fall. The current brick façade will be replaced with a new skin that is far more insulated and environmentally sustainable.
Casey and Smith Towers, residence halls built in 1972, will begin to see upgrades starting in January 2020.
Alexis Blavos, an assistant professor in the Health Department, worked with a group of students to successfully petition the City of Cortland for the construction of a crosswalk at the heavily trafficked intersection of Tompkins Street and Prospect Terrace. Pedestrian-friendly curbs and a flashing beacon will soon be added to improve safety at this heavily used pedestrian link between campus, downtown and student off-campus residences.
Bitterbaum also mentioned a number of positive news stories about the College.
SUNY Cortland was ranked as the best college in New York state for health and wellness majors by Zippia.com in December. The College was lauded for preparing students for careers in health-related fields and for its admissions rates, graduation rates and the average cost of attendance.
Kyle Richard, a senior from Lakeview, N.Y., was recognized for being the nation's 2018 Orange Bowl Courage Award recipient. Richard was shot twice after breaking up a sexual assault in progress in July 2017 yet he returned to the football field to captain the Red Dragons each of the past two seasons. He attended the Orange Bowl game in Miami Gardens, Fla., on Dec. 29 and was recognized at a coaches' luncheon the previous day.
Richard, who has become an outspoken activist against sexual abuse, has also been honored with the Biden Courage Award for Bystander Intervention, was selected as the SUNY student representative to speak at Chancellor Kristina Johnson's inauguration and was featured on SportsCenter prior to the 2018 Cortaca Jug game.
The College will soon have a new addition to its University Police Department, a male German shorthair pointer named K-9 Red. Red will be training as a bomb-sniffing and missing person-tracking working police canine and will serve as UPD's four-legged ambassador.
Bitterbaum spoke about the challenges facing institutions of higher education, including the student loan debt crisis and a decreasing number of high school graduates. The College, however, is poised to take on these threats. The perceived value of a SUNY Cortland education led to a record number of applicants — 13,285 — for Fall 2018 enrollment. A diversity of programs and a plan to pursue further online course offerings will allow the College to deliver top-notch career preparation to the next generation of students.
In closing, Bitterbaum shared thank you notes from two SUNY Cortland graduates who credited faculty members with preparing them for life beyond college. He reiterated that the personal connections forged between faculty and students are just as important to the future greatness of students as coursework.
"We have to reach out to these extraordinary young men and women who are coming here," he said.
Campus Welcomes New Police Puppy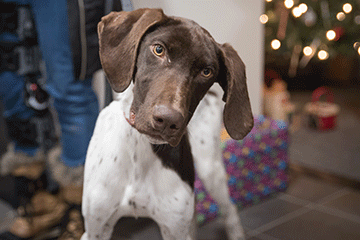 01/15/2019
At SUNY Cortland, Red is green. Very green.
K-9 Red, a young male German shorthair pointer, is the newest addition to the SUNY Cortland University Police Department (UPD).
His successful recruitment was made possible through a non-profit run locally by a SUNY Cortland alumna, Sharon McNeil '01, and the generosity of another Red Dragon, Donnalyn Cross Moran '11, who is training him to serve and protect the SUNY Cortland community.
But don't expect him to sniff out danger anytime soon.
Red is what's known as a "green" dog, still a puppy, really. He'll go to work for the College next summer.
At five months old, Red is more of a wiggle factory, show stopper and scene-stealer than what he will ultimately be trained as: a bomb-sniffing and missing person-tracking working police canine. Still, a four-legged ambassador for the UPD is exactly what the spotted reddish-brown and white police canine-in-training should be at this point in his career.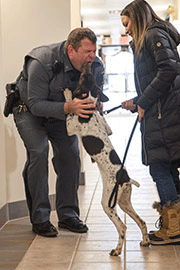 In a recent visit to the office of President Erik J. Bitterbaum in the Miller Building, the 5-month-old Red padded to and fro with his handler past some 20 well-wishing humans in a spontaneous hallway receiving line, greeting each administrator in turn with an eager, wet nose, and enchanting puppy eyes.
Acquiring and training Red could have cost the College an estimated $10,000. SUNY Cortland instead will pay about a third of that, thanks to the generosity of McNeil, east coast director of the Sean M. Walsh K-9 Memorial Foundation and Moran, of Homefront Canine of Cortlandville, N.Y.
"It's great that it's in the SUNY Cortland family — we're both graduates," Moran said. "When Chief (Mark) DePaull reached out to me, I thought, 'It's my alma mater, it's awesome to give back to my College which was the best four years of my life,'" Moran said, before walking off to find napkins to wipe dog treat-residue off her hands.
The foundation will donate $3,800 and Moran pledged a gift in kind that consists of forgoing a substantial part of her regular fee to obtain and train the animal. The remaining cost for having Red on the force will come out of the UPD budget.
"Officer Dave (Coakley) has been knocking on my door for five years trying to get a K-9," said UPD Police Chief Mark DePaull. "And then we took the leap. Because we had that foundation support and nice discount from Donnalyn, we could provide this service to fill that hole, because there isn't a bomb detector dog in (Cortland) county."
For the next six months, Red will be trained primarily to approach and apply his sniff test to suspicious luggage, vehicles, lockers, packages and buildings.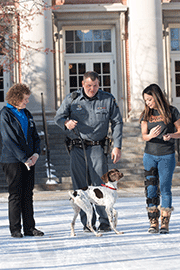 Most of the time, Red and his handler Police Officer David Coakley will exercise their official duty just by making new friends for the UPD among students and other campus community members. That's not at all like a seeing eye dog for the blind, trained to relate only to its master, or a more aggressive type of police dog, conditioned to defend its handler or chase and apprehend a criminal suspect on command. At times, such as during Cortaca Jug, Commencement, and during major and minor campus events, Red will put his nose to work for campus security.
By next summer, his conditioning will be such that, as Red moves about the campus, any random whiff of bomb-making materials will trigger in him the classic pointing behavior that is closely associated with sporting dogs.
In any bomb scare scenario on campus, Red will be on the front line of exploring the location of the potential threat to either quickly allay people's fears or verify the danger. He'll be made available to other organizations that sponsor mass gatherings in the county.
Currently the College UPD must ask state police in Syracuse or Oneonta to send a canine unit to patrol major campus events, according to DePaull.
A suitable police canine is difficult to find.
"What a lot of people don't realize is that not every dog in the litter is capable of being a police dog, a detection dog, a service dog," Moran said.
"With police work, we need very confident dogs," Moran said. "We need dogs like him that, when they come into something new, with 20 people, they aren't shying away. They're just 'Ok, what's going on?' and are willing to take it on right away."
Moran enlisted her husband, Cortland City Police Department Officer Nathan Moran, who handles K-9 Rush, to locate a suitable animal.
"Red was acquired from a police officer in another state who does the same thing as we do," Donnalyn Moran said. "He had gotten Red at a young age and had built him up as a green dog for a police officer. Well, the police officer decided he was going in a different direction and so Red became available. So we got really lucky, because a purebred German shorthair pointer that is not imprinted for hunting birds is very difficult to find."
A police canine costs a lot of money upfront, Moran said. A $500 dog is considered cheap, for example, and probably can't be trained. The puppy must then be given a lot of training and health testing, said Moran, a former speech and language sciences major who, with her husband's help, set herself up as a dog trainer about five years ago.
"I always say, 'You think you understand puppies until you've had a working dog puppy,'" she said. "They're running around and chewing everything and never sleeping."
Training a working dog involves a lot of positive reinforcement with favorite treats and toys and ever-increasing time outside the kennel as another reward, according to Moran.
"Energy is good because it makes it fun training them," she said. "In six weeks, eight weeks, you can see if they have the potential to be what we want them to be. Just like that."
At her Gallagher Road kennel, Moran also breeds police canine-quality German shepherds and trains dogs as obedient pets or guard animals.
"We're just getting our name out there in the police world, making police contacts," Moran said.
Red has been getting his name out there, too, in several local news articles. The campus community also responded warmly last fall, when an electronic survey invited them to choose the dog's name from the three alternatives: Red, Blaze or Guardian.
"The name Red took off within the first 15 to 20 minutes of the survey," DePaull said. "The other names did not come even close."
The San Jose, Calif.-based foundation that has helped SUNY Cortland acquire Red is named in memory of McNeil's nephew, a 21-year-old Army National Guardsman who died Nov. 16, 2011, in Afghanistan, 10 days before returning from a year-long deployment.
"Sean had a German shepherd, and that was his goal, to be a police officer in a canine unit," said McNeil, an alumna who majored in education and now works in her husband's Cortland optometry practice.
Sean's mother Cheryl Walsh created the foundation to help law enforcement agencies around the country establish or maintain their K-9 units. Since 2012, the Sean Walsh Foundation has provided for 28 dogs in 19 law enforcement agencies in four states, including four in central New York.
"I do it for Sean's memory. It's something he would want his mom and I to do," said McNeil, the east coast director of the Walsh Foundation. "Each dog, no matter where in the country, keeps him alive for me."
McNeil spends time and energy raising funds for the foundation at many regional community festivals. She accepts donations and sells foundation memorabilia to raise money for the cause. She often arranges meet-and-greets at her booth where the public can meet the K-9 dog, talk to its handler and sometimes observe a K-9 unit skills demonstration.
"We do that so people can meet not just the K-9s but can see where the money they have donated goes to," McNeil said. "We get the chance to thank people because without their support, we couldn't do all that we do for places like SUNY Cortland."
Purcell Named Hispanic Leadership Institute Fellow
01/11/2019
L. Sebastian Purcell, SUNY Cortland associate professor of philosophy and co-coordinator of the College's Latino and Latin American Studies program, was one of 14 leaders from the 64-campus SUNY system named a Hispanic Leadership Institute (HLI) Fellow by Gov. Andrew Cuomo last week.
Launched in 2018, the institute offers fellowships to Hispanic and Latinx faculty and staff in leadership positions throughout the system. The goal of the Institute is to help these high-achievers continue to build skills and advance their careers, helping SUNY ensure diversity is reflected in college leadership as well as the student body.
"Sebastian Purcell is an outstanding colleague and I am very excited to learn that he will be able to participate in the Hispanic Leadership Institute," said SUNY Cortland President Erik J. Bitterbaum. "He is known on campus to be a superb teacher, scholar and administrator."
Over the next six months, Purcell will attend seminars on leadership with other SUNY academics and administrators that will offer insights on how these two sides of campus work together. As an HLI Fellow, he will participate in individualized mentoring, assessment and development programs.
"You can do so much for students in the classroom but if you're going to do it right and make a difference for students, realistically, the only way you can do that programmatically is to move into the administration in some capacity," Purcell said. "Leadership comes mostly through experience, so a focused guidance is a better path and I think that's what the Leadership Institute is about."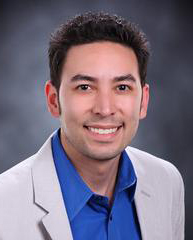 Purcell will serve as interim chair of the Philosophy Department during the Spring 2019 semester. He previously directed the College's Center for Gender and Intercultural Studies.
Purcell hopes that those leadership experiences, combined with the HLI fellowship, will help prepare him for an administrative role that will allow him to provide his talents and expertise to a wider range of students.
At SUNY Cortland, as in New York state and across the nation, those students are becoming increasingly more diverse. SUNY Chancellor Kristina Johnson explained that it is of upmost importance that SUNY's students feel welcome and represented when they join the campuses.
"Ensuring that our faculty and staff are as diverse as our student body is a way to achieve that goal," Johnson said.
"The Hispanic Leadership Institute provides its fellows with the skills to achieve success in their own professional lives but also how to be a role model to their peers and students. The groundwork laid through the Institute is crucial and will have a positive effect on the lives of students and our campuses for generations to come."
Purcell earned a bachelor's degree in philosophy from the University of Dallas and received both a master's degree and a Ph.D. in philosophy from Boston College.
He has written widely on topics of moral, political and Latin American philosophy, as well as comparative scholarship on Aristotle and the Aztecs. His popular observations about the Aztec view of happiness and living a good life won the 2016 American Philosophical Association Essay Prize. He has worked with noted Argentinian-Mexican philosopher Enrique Dussel and has been a featured speaker at the Chautauqua Institution.
SUNY Cortland's Kyle Richard Won Orange Bowl Courage Award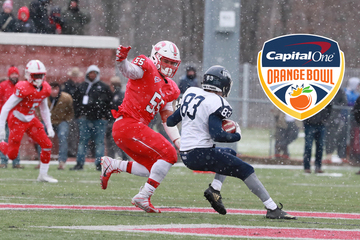 12/14/2018
SUNY Cortland senior linebacker Kyle Richard was selected as the nation's 2018 Orange Bowl Courage Award recipient, becoming the first Division III honoree since the award was created in 2002 to annually recognize a college football player who has displayed bravery on or off the field.
Richard, who was shot twice while preventing a sexual assault, but worked his way back into Cortland's starting lineup a few months later, has done both.
In the summer of 2017, Richard and friends, including University at Albany student Sulaiman Aina, were attending a party on Long Island when Richard was shot twice, once in each leg, after he and Aina interrupted a sexual assault. He returned to the football field that fall - missing just the first game of the season - and has become a passionate and outspoken advocate for both bystander intervention and preventing sexual assault.
"In many people's eyes, our actions in defending that girl and standing up to the perpetrator made us heroes," Richard said. "But in our eyes, it was just the right thing to do. What I didn't know is that what we did that night was not so common. Most people do not act and are not active bystanders. This realization was the jumpstart I needed to launch my mission of promoting active bystanders and ending sexual and domestic violence. "
The Orange Bowl celebrated Richard at the game at Hard Rock Stadium in Miami Gardens, Fla. on Saturday, Dec. 29. A college football playoff semifinal, it pitted No. 1 Alabama against No. 4 Oklahoma and was televised nationally by ESPN.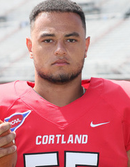 Richard was the first Division III player nominated for the award since its inception. He was selected for the honor from among a group of 10 players from larger, nationally recognized schools ranging from the University of Oklahoma to Syracuse University.
He was also recognized at a coaches' luncheon in Miami on Friday, Dec. 28.
"Kyle personifies SUNY Cortland's values; acting selflessly for others, persevering through hardship and using his difficult experience to help make the world a better place," President Erik J. Bitterbaum said. "He showed courage not only by acting in the face of danger, but by dedicating his time off the field to raise awareness about a topic that many find difficult to discuss."
Richard has received a number of awards and recognition from local and national organizations. He was presented with a Next Generation Award in March from Kristin's Fund, an Oneida County charity that aims to end domestic violence through prevention, education and awareness campaigns. In April, Richard was honored by former Vice President Joe Biden with a Biden Courage Award for Bystander Intervention from It's On Us and the Biden Foundation. NFL commissioner Roger Goodell sent a personal note of thanks to Richard after he earned the Biden Courage Award.
SUNY Chancellor Kristina Johnson selected Richard to speak and serve as student representative of the 600,000-student SUNY system at her inauguration in September. He delivered a presentation at Stevens Institute of Technology in Hoboken, N.J. later that month. Utica College invited Richard to speak at its Take Back the Night march and he has also been active on the SUNY Cortland campus, participating in the College's Take Back the Night march and the Yards for Yeardley dating violence awareness event.
"Kyle Richard is a role model for us all," said Johnson. "When suddenly confronted with a dangerous situation he had the courage to save a person from unspeakable harm - and he did so at risk to his own life. We are proud of Kyle, not only for his heroic efforts, but also for his willingness to share his story as a way to build awareness to stop sexual assault. My congratulations to him."
Richard addressed students at SUNY Maritime on the topic of bystander intervention on Jan. 24, 2019.
ESPN featured Richard's story of bravery and action in print and video, with the later airing on SportsCenter the morning of the 60th annual Cortaca Jug game against Ithaca College on Nov. 10. Both the story and video clip are available on ESPN.com.
"True heroes step up when they see somebody in trouble," Richard said. "True heroes use their positions of leadership to advocate for doing the right thing, establish guidelines for consent and promote ways we can create a safer world."
A native of Lakeview, N.Y., Richard, a kinesiology major, made a total of 71 tackles for the Red Dragons this past season, helping lead the team to a 7-3 record. He was named a team captain after his sophomore season - before the shooting - and finished his career with 171 tackles, 5.0 sacks and one intercepted pass returned for a touchdown. The Empire 8 Conference named Richard to its second team all-conference defense after the 2018 season.
"His story allows him a platform as spokesman and advocate for justice," said head football coach Dan MacNeill '79. "Combined with a tough resolve, humble perseverance and an extraordinary recovery, he continues to define his success story and journey as our cherished two-time captain and all-time teammate. This award is justly bestowed on the right young man, as his actions are a gift to all."
The Orange Bowl Courage Award is presented by the Football Writers Association of America. A select group of writers vote on the winner each year. Twelve players, coaches and staff members were nominated for this year's award. The requirement for nomination is the display of some sort of courageous act on or off the field, including overcoming an injury or physical handicap, preventing a disaster or living through a lifetime or hardships.
Former Cortland Volleyball Coach Passes Away at Age 89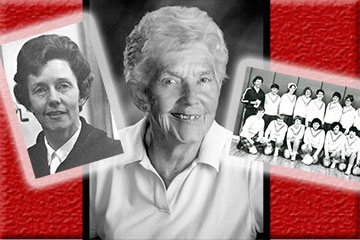 01/29/2019
Beulah "Buff" Wang, SUNY Cortland's women's volleyball coach from 1968-72 and a 2009 Cortland Athletics C-Club Hall of Fame honorary inductee, passed away on Jan. 18, 2019 at age 89.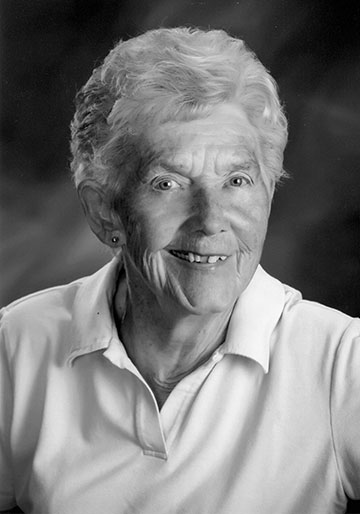 Wang taught at Cortland from 1962-96 and was an emerita lecturer from 1996 until her retirement in 1998. She was the architect of Cortland's women's volleyball program in the late 1960s during the nascent days of intercollegiate athletic competition for SUNY Cortland females. The program won two New York State titles during her tenure.

Prior to joining the SUNY Cortland faculty, Wang taught for 12 years at the American Kiz Kolej (American Girls' School) in Izmir, Turkey. The principal of the high school section of the school, she taught physical education at all levels and coached volleyball, basketball, track and field, tennis and table tennis in an eight-member intra-city league there.

Wang served on the Volleyball Sports Committee of the newly formed New York State Association of Intercollegiate Athletics for Women (NYSAIAW), the precursor to the national AIAW and the first step toward varsity sports programs for women. An active volleyball official, she gained prominence with her national rating. She worked with officials' organizations and conducted many statewide clinics.

In addition to her teaching and coaching responsibilities at Cortland, she served as site coordinator for the New York State Senior Games in Cortland from 1986-96 before they moved to Syracuse. She then worked closely with John Doherty, the director of the Senior Games, when they returned to Cortland in 2001. She was a member of the College's International Programs committee, and in 1970 was faculty supervisor to Cortland's first physical education "semester abroad" students attending the Sport Hoch Schule in Cologne, Germany. Wang also served as the building administrator for Cortland's Bessie L. Park 1901 Physical Education and Recreation Center.

In 1980, Wang accepted an appointment with the United States Sports Academy and later the Bahraini government to travel to Bahrain and conduct fitness testing of schoolgirls in that Middle Eastern nation. While there, she also conducted aerobic fitness programs for Bahraini women and developed a swimming program for women and children. Literally hundreds of women participated in the program, which took them through a progression of three levels of swimming competency and began preparing the graduates to become swimming instructors. When Wang returned to SUNY Cortland, the Bahrain government sent six of the women from the program to Cortland for advanced Life Saving and swimming skills instruction.

Wang served on the planning committee for the Cortland C-Club's "Blue Tunics and White Sneakers" event in 2006 that celebrated Cortland's Pre-Title IX female athletes.

A native of Faribault, Minn., Wang (pronounced Wong) earned a bachelor's degree from Minnesota State University at Mankato, master's degrees from Iowa State University and SUNY Binghamton, and her doctorate from the University of North Carolina at Greensboro.

Spring 'Wellness' Series Begins Jan. 30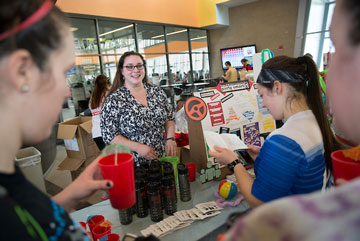 01/29/2019
In keeping with a College priority of well-being, each semester SUNY Cortland offers weekly encouragement to the campus and community to pursue a lifetime of good health.
The Spring 2019 "Wellness Wednesday Series" will feature events intended to motivate campus and community members to learn more about health and wellness.
Programs continue through the spring semester with topics including yoga, preventing relationship violence, having a safe spring break, eating healthy, mental health awareness, spirituality and religion and supporting survivors of sexual assault.
Primarily sponsored by Health Promotion and the Student Development Center, the series is free and open to the public.
A poster listing all the Spring 2019 events can be found at Wellness Wednesday Series — Spring 2019 and on the Campus Life page of myRedDragon.
Events include:
"Detox Power Yoga" will be open to the first 40 participants who show up on Jan. 30 for the 6 p.m. class in the Student Life Center Mind Body Room. Samantha Cascardo, trained in YogaFit Levels 1 and 2, will guide participants through a variety of twisting movements along with muscularly challenging poses. This meditation class will increase body temperature and bring awareness to the mind, body and soul through exotic music selections, breathing techniques and mindful messages. Mats and all other required accessories are supplied.


On Feb. 6, an interactive "Careers in Health" discussion will feature a panel of alumni employed in health-related fields. Part of the Alumni Speaker Series, this informative gathering will answer questions about becoming a medical doctor, a physical therapist, a physician assistant, a medical biotechnologist or other health-related professional.
On Feb. 13, AnnaMaria Cirrincione and Lima Stafford, director and assistant director of the Multicultural Life and Diversity Office, will present "Breaking the Stigma." Learn about inclusive language and gain a further understanding of existing stereotypes surrounding disability.
"Inside Out: An Experience with Eating Disorders and Mental Health" will be presented by professional mental health speaker Colleen Coffey on Feb. 20. Coffee will discuss her personal experience as someone diagnosed with anxiety, depression, disordered eating and obsessive/compulsive disorder at a young age, and how she found proper treatment and healthy coping skills. Read more about Colleen Coffey.
On Feb. 27 join the SUNY Cortland Cupboard board of directors for dinner and to learn about the campus food pantry. Dinner will be held at 7 p.m. at the Interfaith Center at 7 Calvert St.
What's Your Green Dot? Find out what they are and why they are important when Green Dot Trainer Alberto Lorenzo speaks on March 6.
On March 13, a Safe Spring Break Fair, complete with valuable information and free items, will be held from noon to 3 p.m. in the Student Life Center lobby.
On March 27, Auxiliary Services Corporation Nutritionist Andrea Hart and health promotion interns will be in the Student Life Center lobby from noon to 3 p.m. to offer "Food For Thought," suggestions on how small changes can make a difference in your diet.
On April 3, Health Educator Lauren Scagnelli '12 M.S.T. '14, CHES, will answer "Who is Jane Doe?" Beginning at 6 p.m. in Corey Union Exhibition Lounge, participants will learn about human sex trafficking and who this can impact based on the documentary "I am Jane Doe."
On April 10, Campus Minister Rachel Ditch and a panel of students will share in a discussion titled "Spirituality, Religion and You" at 6 p.m. in Corey Union Exhibition Lounge.
Join an interactive approach to debunking the facts and myths of cannabis and cannabis use on April 17 when Marissa Whitaker, substance abuse and prevention education associate, presents "Cannabis: Fact/Myth" at 6 p.m. in Corey Union Exhibition Lounge.
On April 24, "Grow Your Own Vegetable Plant" will inspire visitors to grow their own vegetables. Participants are encouraged to take a plant with them when they visit the Health Promotion table between noon and 3 p.m. in the Student Life Center lobby.
College Hosts 'Girls' Day Out' on Feb. 2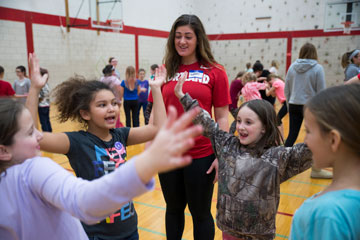 01/29/2019
The SUNY Cortland Athletics Department and the YWCA of Cortland, in conjunction with the National Girls and Women in Sports Day, will host Girls' Day Out on Saturday, Feb. 2, from 8:45 a.m. to 2:45 p.m. at SUNY Cortland's Bessie L. Park Class of 1901 Physical Education and Recreation Center.
Girls in grades 4 to 7 are invited to a day of activities designed to engage and motivate young leaders. Activities include gymnastics, swimming, project adventure games, as well as a health education component with SUNY Cortland student-athletes.
Also, there will be an interactive career fair with women from the Cortland community and surrounding areas, and an opportunity to watch the Red Dragon women's ice hockey and swim team compete. Participants are asked to wear comfortable clothes, clean/dry sneakers and bring a bathing suit and towel. All valuables should be left at home.
Registration can be done online and the form is at this link. The registration cost is $15 per person. There is a sibling discount: second child in the family can register for $10. A boxed lunch, snack, drawstring bag and water bottle are included in that price. Checks should be made payable to YWCA Cortland.
For more information, contact the YWCA Cortland at 607-753-9651 or info@cortlandywca.org.
CALS Lecture Grant Applications Available
Campus Artist and Lecture Series (CALS) Lecture Grant Applications are now available for the 2018-19 academic year. Applications are eligible for a maximum of $500 and are open to any club, program or department. These lecture grants will not cover performances of any kind.
Applications must be received by Tuesday, Feb. 5, in order to be considered for February, March, April and May 2019 lecture programs. Applications received after this date may not be eligible for any spring semester funds remaining.
For more information and to download the application, visit the CALS website, email Sandra Wohlleber or call 607-753-5769.

Suggest a feature story
---
Faculty/Staff Activities
Sam Avery
Sam Avery, Communication and Media Studies Department, was awarded grand prize for best short film at the Snowtown Film Festival on Jan. 26 in Watertown, N.Y. His short film, "DEADEYE" tells the story of an aging female boxer whose spirit rages despite the torments of society and a manager who won't return calls. Over 200 film fans and filmmakers attended the fifth annual festival Jan. 25 and 26. The winter celebration of film concluded on Saturday evening with an award ceremony and presentation of the grand prize for best short film. More than 500 films were submitted for competition from eleven countries. Awards were also presented to student filmmakers, outstanding comedy and outstanding animated shorts and winter through film. The festival also included a script writing competition. Snowtown Film Festival will begin accepting submissions for next year's festival this spring. Avery directs the Blackbird Film Festival, which will be held on campus April 26 to 28.
Timothy J. Baroni
Timothy J. Baroni, distinguished professor emeritus of biological sciences, was a co-author on a peer-reviewed article published in Fungal Systematics and Evolution titled "Phylloporus and Phylloboletellus are no longer alone: Phylloporopsis gen. nov. (Boletaceae), a new smooth-spored lamellate genus to accommodate the American Phylloporus boletinoides." The work was a collaboration between researchers from Italy and the U.S., based on collections from the Dominican Republic and eastern U.S. made over the past decade. Baroni was also a co-author on a peer-reviewed article on a different group of boletes (porcini) published recently in Mycologia titled "A global view of Gyroporus (Boletaceae): molecular phylogenetics, diversity patterns, and new species." This publication was part of the Ph.D. thesis work of Naveed Davoodian from the New York Botanical Garden and incorporated research contributions from a number of colleagues from the U.S., Australia, Thailand, Japan and Belgium. Baroni served as an advisor on Naveed's Ph.D. committee and also contributed research collections from the Gulf Coast that were obtained on Baroni's second sabbatical leave in the 1990's.
Tyler Bradway
Tyler Bradway, English Department, edited a special issue of College Literature, "Lively Words: The Politics and Poetics of Experimental Writing," which was published by Johns Hopkins University Press. The issue argues for a comparative cultural studies approach to the study of 20th and 21st century experimental writing and contains 17 essays, including his essay "The Promise of Experimental Writing" and the Critical Forum he edited and introduces, "The Sonic Politics of Black Experimentalism." View the special issue.
Jeremy Jiménez
Jeremy Jiménez, Foundations and Social Advocacy Department, had his article "Waves of Diversity: Depictions of Marginalized Groups and their Rights in Social Science Textbooks, 1900-2013" accepted for publication in the forthcoming May 2019 issue of the Comparative Education Review. The article was co-authored with Julia Lerch of University of California, Irvine.
Ibipo Johnston-Anumonwo
Ibipo Johnston-Anumonwo, Geography Department, was awarded a fellowship by the Carnegie African Diaspora Fellowship Program to travel to Nigeria to work with Alabi Soneye at the University of Lagos. They will be collaborating on research in Sustainable Urban Transportation.
Their project is part of a broader initiative that will pair 51 African Diaspora scholars with one of 43 higher education institutions and collaborators in Ghana, Kenya, Nigeria, South Africa, Tanzania and Uganda to work together on curriculum co-development, research, graduate teaching, training and mentoring activities in the coming months. The visiting fellows will work with their hosts on a wide range of projects that include controlling malaria, strengthening peace and conflict studies, developing a new master's degree in emergency medicine, training and mentoring graduate students in criminal justice, archiving African indigenous knowledge, creating low cost water treatment technologies, building capacity in microbiology and pathogen genomics, and developing a forensic accounting curriculum. To deepen the ties among the faculty members and between their home and host institutions, the program is providing support to several program alumni to enable them to build on successful collaborative projects they conducted in previous years.
The Carnegie African Diaspora Fellowship Program, now in its sixth year, is designed to increase Africa's brain circulation, build capacity at the host institutions, and develop long-term, mutually-beneficial collaborations between universities in Africa and the United States and Canada. It is funded by the Carnegie Corporation of New York and managed by the Institute of International Education (IIE) in collaboration with United States International University-Africa (USIU-Africa) in Nairobi, Kenya, which coordinates the activities of the Advisory Council. A total of 385 African Diaspora Fellowships have now been awarded for scholars to travel to Africa since the program's inception in 2013.
Fellowships match host universities with African-born scholars and cover the expenses for project visits of between 21 and 90 days, including transportation, a daily stipend, and the cost of obtaining visas and health insurance. See full list of 2018 projects, hosts and scholars and their universities.
Szilvia Kadas
Szilvia Kadas, Art and Art History Department, is a recipient of the Design Incubation Fellowship 2019. The assistant professor of graphic design and digital media recently participated in an intensive three-day Design Incubation Fellowship Workshop, held Jan. 10- 12 at St. John's University's Manhattan campus.
Kathryn Kramer
Kathryn Kramer, Art and Art History Department, published an exhibition report of Sitelines.2018, the revisionary biennial exhibition of SITE Santa Fe, for Afterimage: The Journal of Media Arts and Cultural Criticism. Sitelines.2018 is a new kind of biennial of contemporary art, focusing on a local community of artists that resists the generic internationalism that marks most biennial exhibitions. This is the first of a series of critical reviews that Kramer will publish in Afterimage throughout her Spring 2019 sabbatical of similarly oriented biennial exhibitions throughout the Global South.
Kathleen A. Lawrence
Kathleen A. Lawrence, Communication and Media Studies Department, had seven poems published recently. Her poem 'Catholic School" was published by Highland Park Poetry in their Winter 2019 Muses' Gallery. Her speculative poem "Not Tonight" was published by Star*Line (Science Fiction and Fantasy Poetry Association) in January. Four poems appeared in Altered Reality Magazine: "The Conjunction: Jupiter Pursues Venus," "Things That Go Bump & Smile In The Night," "Brunch, Spaceship Side" and "Atopic Catastrophic." Her poem "Zombie Love" was published in a special edition of The Cicada's Cry: A Micro-Zine of Haiku Poetry (based on a Halloween theme) in Fall 2018.
Kristine Newhall
Kristine Newhall, Kinesiology Department, co-authored a chapter in the edited collection LGBT Athletes in the Sports Media from Palgrave Macmillan (Dec. 2018). The chapter, "Out of the Frame: How Sports Media Shapes Trans Narratives," analyzes media coverage of transgender participation in sports and discusses how the constructed narratives narrowly shape cultural understandings of trans athletes.
Charlotte Pass
Charlotte Pass, Literacy Department, had three presentations at the New York State Reading Association's annual conference, held Oct. 28 and 29 in Syracuse, N.Y., and two presentations at the National Council of Teachers of English, held Nov. 15 to 18 in Houston, Texas.
Robert J. Spitzer
Robert J. Spitzer, Political Science Department, gave a talk titled "It's All Academic: The Meaning of the Second Amendment Versus Heller," at a conference on "The Second Amendment: Its Meaning and Implications in Modern America," held Jan. 18 at Lincoln Memorial University School of Law in Knoxville, Tenn.
Ryan Vooris
Ryan Vooris, Sport Management Department, had his article "From the Driver's Seat: Fan Expectations of IndyCar Driver's Twitter Usage published in The International Journal of Motorsport Management.

Submit your faculty/staff activity