College Plans Intellectual Theme of "Re-education"
09/09/2010
This fall, SUNY Cortland will host as a guest speaker renowned author Julia Scheeres, and will screen five thought-provoking, Eastern European films, as part of the College's yearlong series on the theme of "Re-Education."
Organized by the College's Cultural and Intellectual Climate Committee (CICC) and supported by the Project on Eastern and Central Europe, the lecture and films that begin on Sept. 23 are free and open to the public. All movies will be shown at 7 p.m. on Thursdays in Sperry Center, Room 305. Before each film, Assistant Professor of History Scott Moranda will introduce the historical context of that night's film.
"The films offer an intriguing window, 20 years later, into the everyday life of the German Democratic Republic between 1945 and 1990," observes Moranda, who chairs the CICC.
"This series will explore this year's intellectual theme of 'Re-education' by bringing attention to how East German filmmakers sought, in some cases, to re-educate the public in a Marxist worldview," he noted. "At the same time, socialist dictatorships were not static. They often altered their vision of 're-education,' and many of these films attempted to re-imagine socialism with a 'more human face' even if they usually suffered censorship for their efforts."
The film series starts on Sept. 23 with "The Sun Seekers," about the labor conditions and political intrigue at Europe's most significant postwar uranium mines. Produced in 1958 and again in 1972, Konrad Wolf's documentary chronicles events encouraged by the "thaw" promised by the 20th Congress of the Soviet Communist Party. The film presents a highly dramatic and differentiated view of the Nazi past, Stalinist political practices and the energetic chaos of the early postwar period. "Sun Seekers" was banned in 1958 at the urging of the USSR.
"The Silent Star," the first science fiction film made in East Germany, will be screened on Oct. 21. Based on Stanislaw Lem's 1951 science fiction novel, The Astronauts, this 1960 drama tells the story of an international expedition sent to Venus in 1970 to uncover the mystery of a reel of unknown material found in the Gobi desert in 1908. The film team understood its production as a warning against atomic war as well as a parable about international communication.
Author Julia Scheeres will share her unconventional thoughts on a shattering moment in history during a talk titled, "Jonestown: the Untold Story," at 7:30 p.m. on Tuesday, Oct. 26, in Old Main Brown Auditorium.
Julia Sheeres
A frequent reviewer for the New York Times Book Review, Sheeres is currently working on a book about the Jonestown mass murder-suicides. Her discussion will focus on her research of this event.
Sheeres is the author of the New York Times bestseller Jesus Land, a memoir about her relationship with her adopted black brother, David. The book explores their childhood in a small Indiana town and their stint, as teens, at a Christian reform school in the Dominican Republic. It also examines the themes of race, fundamentalist religion and the sustaining bond of sibling love.
Sheeres lives in Berkeley, Calif., with her husband and two daughters. She works at the San Francisco Writers' Grotto.
The film series continues on Nov. 4 with the 1965 drama, "Carla." In it, a young teacher goes against the routine opportunism of her hypocritical and small-minded surroundings. She tries to encourage open discussions about taboo topics, attempting to break down suspicion and cynicism. Along with a dozen other East German films, "Carla" fell prey to a ban in 1965-66.
The 1973 film, "Apaches," will be shown on Nov. 18. Based on original documents and set at the beginning of the Mexican-American War (1846-48), "Apaches" is one of 14 highly popular "Indianerfilme" produced in East Germany between 1966 and 1985. In portraying the relationship between American corporations, the growth of capitalism, and the encroachment on Native American territory, this film presents a critique of what East German authorities labeled "Western Imperialism."
The "Legend of Paul and Paula," still the most popular East German film, will be screened on Dec. 2. This 1972 classic struck a chord with its portrayal of everyday life in East Berlin in this love story between a passionate single mother and a complacent, married bureaucrat. Featuring the music of the East German cult rock band, the Puhdys, The Legend of Paul and Paula remains a cult favorite today.
Additional support for the "Re-education" series is provided by the Clark Center for International Education, the Campus Artist and Lecture Series, the Auxiliary Services Corporation and the Cultural and Intellectual Climate Committee.
For more information about the film series, contact Scott Moranda at (607) 753-2052 or Distinguished Service Professor Henry Steck at (607) 753-4807. For more information about Sheeres' lecture, contact NeoVox Project Director Lorraine Berry at (607) 200-4122.
Matthew Cranson Exemplifies AmeriCorps Service
09/01/2010
Last fall, for a modest living allowance and a sizeable academic scholarship, SUNY Cortland psychology major Matthew Cranson pursued his dream to make a difference in the lives of Cortland youth through the federally supported AmeriCorps Project.
Cranson and three boys ages 13-15 who were struggling in school bonded over shared experiences of rainy camping trips, successful and not-so-successful fishing excursions and evenings around the ping-pong and pool tables.
"During this time period, young men go through many changes in life, not only physically but mentally," observes Cranson, who lives in Freeville, N.Y., and grew up in Preble, N.Y. "This is the time that they decide who they want to be as people, their values, their strengths and their weaknesses. Through working with these boys, I see the changes they have made. Through mentoring I learned more and more about these boys and their lives: the good, the bad, the praise and the punishments."
Cranson, who is pursuing a minor in sociology, performed his volunteer AmeriCorps service at the Family Counseling Services in Cortland.
AmeriCorps is a program of the Corporation for National and Community Service (CNCS), an independent federal agency whose mission is to improve lives, strengthen communities and foster civic engagement through service and volunteering. Funded by a federal grant to SUNY Cortland, the Cortland AmeriCorps Project offers educational awards and stipends to those who complete the required number of service hours. Twelve local agencies currently offer AmeriCorps volunteer opportunities.
"I gradually began to bring the boys together through group activities and trips," continued Cranson. "We shared stories about school and tried new activities such as tennis, sports, going to museums and camping. Their friendships and cooperation with each other have changed drastically. Though they may not always be the best of friends, they all have a mutual respect for one another."
A year later, one shy teen now reaches out and sees the world in a more accepting and less critical light. Another brashly outgoing youth has learned social boundaries and is demonstrating more responsibility and control in his life. And the third, a formerly emotionally withdrawn boy, now expresses himself as an individual and has begun suggesting new outings and engaging in friendly, verbal give-and-take. All three of the unlikely companions have thrived under Cranson's mentorship, yet perhaps none so profoundly as Cranson himself.
"These young men aren't the only ones who have changed," said Cranson, who graduated from Homer (N.Y.) Central High School and attended SUNY Oswego for two years before enrolling at SUNY Cortland as a junior. He plans to graduate in May.
"They taught me patience, definitely. They opened my mind to new activities such as bike riding and hiking and have taught me that I really like to fish, even though I think I am cursed. They helped me through a tough decision and made me realize that I want to work with kids and teens as I advance through my education. They taught me to be myself and to have more confidence, to explore new possibilities and reach for the unreachable."
Richard Kendrick, a SUNY Cortland professor of sociology and anthropology who directs the College's AmeriCorps Project, is convinced the lasting legacy for Cranson and the 35 other AmeriCorps volunteers to date will be their imprint on the community's future generations.
"Reaching out to and helping children and youth, that's the hardest part to get at," Kendrick remarked concerning evaluating AmeriCorps' community revitalization and improvement efforts. "But human capital is probably the most important part of our community. I think youth and children are where the AmeriCorps members' contribution have been the greatest."
Between October 2008, when AmeriCorps first established a local presence, and May 31 of this year, the community has reaped the benefits of approximately 26,000 hours of volunteer service by part-time and full-time volunteers, noted Kendrick, who also directs the College's Institute for Civic Engagement.
"I think the impact of the AmeriCorps volunteers in the community has clearly been enormous," Kendrick continued. "It varies depending upon what the individual AmeriCorps member is doing. For example, at Lime Hollow, they are running various summer camps programs for environmental education but they are also building infrastructure. They are leaving behind new, completed trails and new drainage. A number of our members have also been involved in community gardening.
AmeriCorps' Cortland branch was recently notified it will receive its third year of funding, $154,000, and is recruiting volunteers for the 2010-11 program year, Kendrick said. For full-time volunteers, who will perform 1,700 hours of service over their year with AmeriCorps, the living allowance has increased to $11,800. The Segal Educational Award to pay for college, graduate work or to repayment of qualified student loans is now $5,350. Full-time volunteers receive several weeks of vacation and benefits such as health care. Part-time AmeriCorps members earn a partial award.
Representatives of Cortland's AmeriCorps program, including the program coordinator, members and site supervisors will be available to tell the public about the program and answer questions from 4-5 p.m. on Thursday, Sept. 9, in the Bookmark Cafe in Cortland's Memorial Library and from 5 to 6 p.m. at Main Street SUNY Cortland, 9 Main St.
While most full-time members have completed at least a bachelor's degree, many part-time AmeriCorps volunteers are currently enrolled at a college or university.
"It's difficult to be a full-time student and also an AmeriCorps graduate," Kendrick said. "We discourage doing both. Some volunteers are our students and others are college graduates or are taking a leave from college. Some are graduates of SUNY Cortland."
The 12 non-profit agencies now offering volunteer opportunities are: Catholic Charities of Cortland County, Cornell Cooperative Extension, Cortland City Youth Bureau, Cortland County Community Action Program, Cortland County Soil and Water Conservation District, Cortland County Youth Bureau, Cortland Downtown Partnership, Family Counseling Services, Lime Hollow Center for Environment and Culture, Seven Valleys Health Coalition, SUNY Cortland Institute for Civic Engagement and YWCA of Cortland.
"The volunteers are fairly widely dispersed throughout the community at participating agencies," Kendrick said. "We accept applications nationally. We try to match the interests of the individuals who apply with the host agencies, who interview the individuals and might offer them a position."
Individuals interested in volunteering with AmeriCorps or learning more about the Cortland AmeriCorps Project should visit the organization's website at www2.cortland.edu/americorps/ or contact Manny Lann, AmeriCorps project coordinator, by telephone at (607) 753-5067 or by mail at Cortland County Youth Bureau, 60 Central Ave., Cortland, NY 13045.
---
Capture the Moment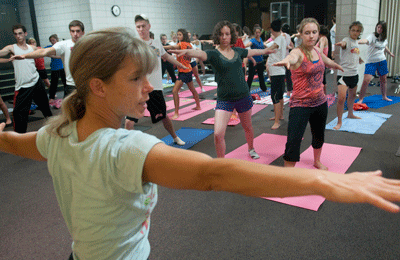 The popular Wellness Wednesday Series kicked off its fall 2010 weekly offerings with "A Non-Threatening Introduction to Yoga" led by Louise Mahar, assistant director of recreational sports for fitness, on Sept. 1 in the Corey Union Exhibition Lounge.
---
In Other News
Autism Expert Raymond Romanczyk Speaks Sept. 16

09/09/2010
Raymond G. Romanczyk, an internationally recognized expert on autism in children, will speak on Thursday, Sept. 16, at SUNY Cortland.
Romanczyk, founder and director of SUNY Binghamton's Institute for Child Development, will present "Autism and Anxiety: Autism Spectrum Disorders and the Expression of Anxiety: Issues of Diagnostic Complexity and Insensitivity" at 7 p.m. in Sperry Center, Room 105.
Presented by the College's Psychology Department, the event is free and open to the public.
With 35 years of experience providing direct services to children with autism, Romanczyk, a SUNY Distinguished Service Professor, is widely recognized for his contributions to the field of autism. The author of many scientific articles, he has given hundreds of presentations on autism.
In his talk, the scholar will review current diagnostic issues and upcoming changes in standards, pinpoint the prevalence of anxiety and anxiety-related disorders in Autism spectrum disorders (ASD), describe necessary assessment and clinical conceptualization steps, and present model examples of effective intervention.
"Autism spectrum disorders have a broad range of features, significant variation in severity of expression, and numerous associated characteristics," Romanczyk said. "This produces complex issues in the identification and diagnosis of Autism Spectrum Disorders. The additional influence of social and political factors results in a conflict that may be characterized as 'over pathologizing' vs. 'symptom insensitivity.'"
During his presentation, Romanczyk will provide an overview of these issues and then focus on a specific example from recent intervention research and clinical practice for individuals with ASD who display anxiety and anxiety-related clinical problems.
"Anxiety is a hypothetical construct that describes a complex cluster of behaviors and physiological state that vary in proportion to one another from individual to individual," Romanczyk explained. "Unfortunately, the term 'anxiety' is often used very imprecisely. The process of anxiety development and maintenance will be discussed, as will clinical examples. The benefits as well as detriments to attempting to influence anxiety will be presented within the context of social and adaptive skill development. Cautions concerning well-intentioned but poorly conceived therapy will be highlighted."
Romanczyk, a faculty member of the Clinical Psychology Graduate Program at SUNY Binghamton, is a licensed clinical psychologist and a board-certified behavior analyst specializing in the problems of children. He received his undergraduate degree from SUNY Stony Brook and his M.A. and Ph.D. from Rutgers University. At the Institute for Child Development, he has been involved in advocacy, program development, judicial and legislative process as expert witness, and has been providing direct services to children and families for more than 35 years. The institute's former director of clinical training, he served two terms as chair of the Psychology Department at SUNY Binghamton. Romanczyk serves as an adjunct professor of psychiatry at SUNY Upstate Medical University in Syracuse, N.Y.
A Fellow of the American Psychological Association, he is a founding board member of the Association of Professional Behavior Analysts, a current member of the scientific advisory board of the National Autism Center, and a founding board member of the Council on Autism Services, a national organization of directors of autism service agencies. Romanczyk is a consultant to the New York State Department of Health Early Intervention Program and was a member of a New York State Department of Health panel that developed one of the first empirically based reviews of autism assessment and treatment practices. His work has been published in many professional journals and books.
For more information, contact Professor of Psychology Paul Luyben.
National Speaker Mike Green Discusses Addiction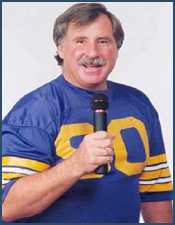 09/09/2010
Mike "Greeny" Green, the president of Collegiate Consultants on Drugs and Alcohol, will discuss "The Four Stages of Drinking" on Wednesday, Sept. 22, at SUNY Cortland.
Green will speak at 8 p.m. in Old Main Brown Auditorium. Presented by the College's Judicial Affairs Office, Health Promotion Office and the Student Development Center as part of the College's "Wellness Wednesday" series of programs, the talk is free and open to the public.
Green will share his take on the four stages of drinking and how even the "one night problem" can have a lifetime of consequences. Green's background as an athlete, coach, educator and recovering alcoholic provide him with the know-how to help students create a low-risk relationship with alcohol.
The founder of Collegiate Consultants, he has presented on more than 2,000 college campuses nationwide during the past 18 years in his effort to make drug and alcohol awareness and education an integral part of every student's life. He is a recognized leader in the field who has earned the respect of both his colleagues and the students he has counseled.
In 1987, he was chosen to give expert testimony before the United States House of Representatives Select Committee on Narcotics Abuse and Control.
Green serves as a consultant to the student affairs and athletic departments of numerous universities including Boston College, Florida State, Penn State, Brown, Princeton, Hobart College and the University of Vermont.
He is listed among the Outstanding Young Men of America and was recently added to the ranks of West Chester University's Distinguished Alumni.
At the request of Sen. Bill Bradley, Green developed drug and alcohol programs for New Jersey High Schools. In the non-academic setting, he produced programs for the New Jersey and Virginia medical societies and for professional sports teams including the Philadelphia Flyers.
Green has appeared as a featured guest on various television programs including "A.M. Philadelphia" and "People are Talking," as well as having had interviews published in The Chronicle of Higher Education, Coach, Athletic Management, Scholastic Coach and in hundreds of campus newspapers.
He produced a series of videotapes that include many of the innovative "Think before you drink" techniques as demonstrated during actual presentations.
As a defensive lineman, he received All-Pennsylvania Conference and All-State Honors and a try-out with the Philadelphia Eagles. A high school athletic director, Green has coached Division II football at West Chester University.
For more information about the lecture, contact Michael Pitaro, assistant director of judicial affairs, at (607) 753-4725. For information about "Wellness Wednesday" events, contact Catherine Smith, the College's health educator, in Van Hoesen Hall, Room B-1, or at (607) 753-2066.
Brooks Lecture Series Focuses on 'Women's Worlds Redux'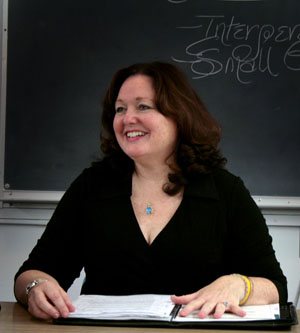 09/09/2010
The 2010-11 Rozanne M. Brooks Lecture Series at SUNY Cortland will encompass the theme of "Women's Worlds Redux."
The series, which is free and open to the public, features a reception and two guest speakers during the fall semester and three guest speakers during the spring semester.
The events all take place on Wednesdays and begin at 4:30 p.m. in Moffett Center, Room 2125, unless otherwise noted. A reception to welcome each speaker starts at 4 p.m. at the Rozanne M. Brooks Museum in Moffett Center, Room 2126.
At the first lecture on Sept. 15, Kathleen Lawrence, a SUNY Cortland associate professor of communication studies (pictured above), will present "Advertising Our Goods: Women's Fauxlution as Nurturer, Housekeeper, Entertainer, Provider and Seducer."
Lawrence's expertise on the Barbie doll in American culture has resulted in her earning guest spots in national and international print and broadcast media.
The 2009 recipient of a SUNY Chancellor's Award for Excellence in Teaching who received a doctorate in speech communication from Indiana University, Lawrence will address the rhetorical elements of advertising that rely on the images of women to lure consumers. The evolution of these depictions will be examined from historical and social perspectives and deconstructed for their inherent cultural themes and values.
Ellen Gruenbaum, professor and chair of the Anthropology Department at Purdue University, will speak on "Secrets, Fear, Honor and Outrage: Challenges to Abolishing Female Genital Cutting" on Sept. 29.
By presenting specific cultural contexts and human experiences with a deep knowledge of the tremendous variation of the practice and meaning of female circumcision, Gruenbaum's talk provides an insightful analysis of the process of changing this complex, highly debated practice.
On Oct. 13, the series will host "A Reception to Celebrate International Women" from 4-5:30 p.m. in the Brooks Museum in Moffett Center, Room 2126. The International Awareness Club, which is co-sponsoring the event, will provide a display area with information about some amazing women who have made a real difference in the world. Those who attend the reception will have the opportunity to walk through the display and talk with members of the club about their research.
On Feb. 23, Ibipo Johnston-Anumonwo, a SUNY Cortland professor of geography, will address "Do Women Work Close to Home? Gender, Race and the Journey to Work in the U.S."
She will attempt to reframe the scholarly inquiry about if and why female workers have shorter commutes than men. Her presentation draws upon research on commuting in varied U.S. metropolitan areas.
Johnston-Anumonwo was honored with a 2010 Chancellor's Award for Excellence in Scholarship and Creative Activities. A 22-year faculty member, she has distinguished herself in the fields of urban geography, African studies and geographic education.
Judith van Buskirk, a SUNY Cortland associate professor of history, will present "The Glam Girls and the Studios: Stars of the Early Silver Screen as Workers" on March 23.
"We tend to think of the great actresses of the silver screen as somewhat vacuous, pampered dolls," van Buskirk said. "But many were trailblazers in the movie business, taking on the big studios and risking their careers on social issues."
Van Buskirk, who has a doctorate from New York University, has focused her research on the involvement of women and African Americans in events surrounding the American Revolution.
Carl Davila, a SUNY Brockport assistant professor of history, will discuss "Veiled Cultures: The Globalized Muslim Woman as Orientalist Figure" on April 6.
Throughout the 20th century, the figure of the veiled Muslim woman served in American public culture as a powerful emblem embodying the difference between a "civilized Self" and an "Islamic Other," according to Davila. He will discuss how, all too often, this "globalized Muslim woman" becomes a means by which larger political and economic agendas are obscured in media discourses.
A SUNY Brockport graduate, he earned a Ph.D. in Arabic studies from Yale University in 2006. His areas of specialization are Arabic language and Arab culture; the cultural heritage of al-Andalus; singing slaves and the courtly music of al-Andalus. His research was supported by a 2005-06 Fulbright-Hays Fellowship for Dissertation Research in Morocco, a 2004-05 Fulbright Fellowship for Research in Morocco, and a 2003-04 Graduate Research Grant from the American Institute for Maghreb Studies.
The lecture series honors the late Rozanne Marie Brooks, a SUNY Distinguished Teaching Professor and SUNY Cortland professor emerita of sociology and anthropology. A SUNY Cortland faculty member for 36 years, Brooks died in 1997.
The 2010-11 Brooks Lecture Series is sponsored by a grant from Auxiliary Services Corporation (ASC) and the Cortland College Foundation. For more information, contact the lecture series organizer and Brooks Museum Director Sharon R. Steadman at (607) 753-2308.
Singer/Songwriter Deidre McCalla Here Oct. 8-9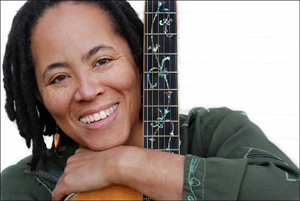 09/09/2010
Southern singer and songwriter Deidre McCalla will speak and perform a blend of folk, country, rock and pop in a concert during her visit to SUNY Cortland on Friday and Saturday, Oct. 8-9.
The lecture and concert are presented by the Campus Artists and Lecture Series (CALS).
A single parent residing in Georgia with her son, McCalla will lecture on "Outside the Lines: Reflections on Race, Gender, Sexuality, Art, Parenting and Politics" on Friday, Oct. 8, at 4 p.m. in the Corey Union Exhibition Lounge. Co-sponsored during Family Weekend by the Multicultural Life Office, the talk is free and open to the public.
McCalla's performance will be held at 8 p.m. in the Corey Union Function Room on Saturday, Oct. 9. The event will feature an ongoing dessert reception. Admission is $3 for all students and $5 for general admission. Children 10 and under will be admitted free of charge.
Tickets may be obtained through the Campus Activities and Corey Union Office, Corey Union Room 406, or at the door one hour prior to the performance. For more information on tickets, call (607) 753-5574.
"Playing For Keeps" is an apt title for her latest CD. From the moment McCalla takes the stage, her engaging presence and music seize the listeners by the heart and do not let go.
She came of age in the fiery blaze of New York City's folk heyday, a time when Greenwich Village clubs were filled with singers like Dylan, Baez and Ochs; a time when Motown ruled the top of the charts and the streets of America screamed with anger and civil unrest. Her first album, "Fur Coats and Blue Jeans," was released when Deidre was 19 and a student at Vassar College. With a theater degree tucked under her belt and an acoustic guitar tossed in the back of a battered Buick station wagon, McCalla hit the proverbial road and never looked back. She later majored in jazz guitar at the Wisconsin Conservatory of Music and released three albums with the pioneering women's music label, Olivia Records.
A much beloved performer in both folk and women's music circles, McCalla has shared the stage with a long list of notables who include Suzanne Vega, Tracy Chapman, Holly Near, Odetta, Cris Williamson, and Sweet Honey in the Rock. With five critically acclaimed albums to her credit, she remains the ever-seeking road warrior, her words and music chronicling our strengths and weaknesses and celebrating the power and diversity of the human spirit.
McCalla taught performance at Warren Wilson College's Swannanoa Gathering. Her work has been published in Home Girls: A Black Feminist Anthology, The Original Coming Out Stories, and Chrysalis: A Feminist Quarterly, and she is featured in The Power of Words: A Transformative Language Arts Reader. She is a member of American Federation of Musicians (AFM) Local 1000 and the North American Folk Alliance.
More details about McCalla and her performance can be found on her website at www.deidremccalla.com.
BFA Students Recognized in Statewide Competition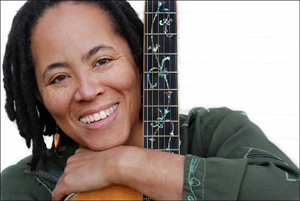 09/08/2010
At first glance, Jieun Kim's oil painting appears to be moving across the canvas, waving fields of crops and waterways beneath an awakening city. A closer looks reveals simple geometric shapes that repeat to illustrate a strong sense of repetition and movement.
Jieun Kim's abstract and semi-abstract paintings illustrate a strong sense of repetition and movement, while visually exploring the theme of urban city. In this painting, which was recognized in the SUNY Art Student Exhibition Series, she has produced a city look that interacts with pre-existing nature. At SUNY Cortland she is combining her background in architecture with fine art and abstract art to produce such recognized work.
"Taking the simplest motif and layering it for maximum diversity is similar to how we build a city," explains Kim, a third year student in SUNY Cortland's Bachelor of Fine Arts (BFA) program. "Although one single architectural element can be produced as planned, the development of a city allows more free space for intuition and interaction to its neighboring environment. That's why I'm drawn to visually explore the theme of urban city, bringing seemingly different aesthetics into one composition."
Kim studied interior design at Cornell University before transferring to SUNY Cortland to study fine art. She is one of three art and art history students whose work was recently recognized by the SUNY Art Student Exhibition Series. Her oil painting was one of more than 200 pieces chosen for the series, which drew from submissions across the 64-campus State University of New York system. Her painting also earned an honorable mention and monetary prize of $500 at the SUNY exhibition.
A sculpture created by Tara Evans, a BFA student currently in thesis, was selected for the "Best of SUNY" art exhibition and is on display through September in the SUNY Administration Building in Albany. Evans award includes a $1,000 cash prize.
Alumna Tiffany Ward Hensen '10, was selected for the 2009 exhibition with her new media work.
In 2002, SUNY began an exhibition program to feature the best student artists from all the participating SUNY colleges.
"SUNY Cortland only recently became involved in the SUNY Student Exhibition Series," said Assistant Professor of Fibers Jenn McNamara, chair of the BFA committee. "Our involvement is paying off with the recent recognition of three of our students."
In 2007, SUNY Cortland created a BFA major for students interested in pursuing professional art careers or continuing their area of focus with graduate study. The College now has 80 students enrolled as art majors, nine of them are BFA students. SUNY Cortland is one of 13 SUNY campuses with a BFA program. The degree offers specializations in painting, sculpture, ceramics, print media, fibers and new media design.
"We are very proud of the unique attributes of our program at Cortland," said McNamara. "We are one of only two programs that offers a fibers specialization, and are the only program with that specialization geared specifically to fine art applications.
"We also have a wonderful study abroad opportunity developed by Professor Jeremiah Donovan that takes place in the summer in China. The new media program has multiple opportunities for internships thanks to Assistant Professor Martine Barnaby. Overall, we are a small department dedicated to giving our students personal attention and education that they could not necessarily receive from a larger institution."
Studying human and environmental relationships in the design field, Kim chose the fine arts program to allow her to explore the development of today's cities in relation to nature using a medium that offers more freedom.
"Through my fine art classes at SUNY Cortland, I am learning to visually represent the constantly changing relationship between nature and human cultures," said Kim.
"This interest in the human-built environment and nature has been my main study and will be further investigated during the one-year thesis program using a non-traditional material, casting resin," said Kim. "I'm very happy with the BFA program for the intense scholarly discussions I have with our professors and its openness to any kinds of exploration in fine art. The twice-a-year critiques with all faculty members helped me to build public oral presentation skills which are critical when students go out to the art world after graduation."
For more information, contact Ellis at (607) 753-4190.
Performing Arts Schedule Includes Concerts, Plays and Recitals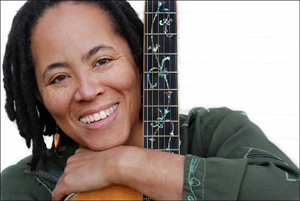 09/09/2010
The Performing Arts Department has announced its 2010-11 season of music, theatre and dance events at the Dowd Fine Arts Center. A variety of programs are planned, ranging from a Greek tragedy to a musical comedy.
All events take place in the Dowd Fine Arts Theatre unless otherwise noted. Music events are free and tickets for the musicals, play and ballet will be on sale at Jodi's Hallmark Shop one month before opening night. These events are partially funded by The Cortland Fund and the Cortland College Foundation. For more information, visit the department website.
The season starts with Cole Porter's beloved musical "Kiss Me, Kate," which plays for six performances from Friday, Oct. 22, through Sunday, Oct. 31. This Broadway favorite about the backstage and onstage doings of a theatre troupe performing "The Taming of the Shrew" boasts Porter's greatest score. The production, directed and choreographed by Kevin Halpin, will be performed at 8 p.m. on Fridays and Saturdays, Oct. 22, 23, 29 and 30, and at 2 p.m. on Sunday, Oct. 24 and 31.
The College-Community Orchestra concert at 8 p.m. on Tuesday, Nov. 16, will offer classical orchestral music. The conductor is Ubaldo Valli and the ensemble consists of both college and community musicians.
A series of music concerts begins with the College Singers at 8 p.m. on Thursday, Nov. 18. The program will feature songs from Broadway musicals.
Classical choral music is featured in the Choral Union concert at 8 p.m. on Tuesday, Nov. 30.
Stephen Wilson will direct the ever-popular annual holiday concert at 8 p.m. on Tuesday, Dec. 7, featuring choral and gospel music and a seasonal sing-along.
Tchaikovski's "The Nutcracker Ballet" will be presented by the Performing Arts Department in conjunction with the Performing Arts Institute at 7 p.m. on Saturday, Dec. 11, and at 2 p.m. on Sunday, Dec. 12. This holiday favorite will be presented in its full version and will feature students from the college and the community.
A faculty recital by pianist Edward Moore will usher in 2011 with a concert at 8 p.m. on Tuesday, Feb. 8.
The recent Broadway hit, "The Drowsy Chaperone," a delightful spoof of 1920s musical comedies, will be presented as the spring musical. Halpin directs and choreographs. Performances are scheduled for 8 p.m. on Friday and Saturday, March 25-26; April 1-2; and at 2 p.m. on Sunday, March 27, and April 3.
The College-Community Orchestra will offer its spring concert at 8 p.m. on Tuesday, April 12.
The College Singers concert will be performed at 8 p.m. on Thursday, April 14.
"Oedipus Back to Back" will be performed in the Lab Theatre at 8 p.m. Thursday, May 5, through Saturday, May 7, and at 2 p.m. on Sunday, May 8. Thomas Hischak directs the Sophocles' tragedy "Oedipus the King" then offers the Marx Brothers' farce "Cocoanut Soup at the Palace," in which the zany brothers do their own farcical version of the ancient Greek story.
The season concludes with the Choral Union concert at 8 p.m. on Tuesday, May 10.
College Names Fall Building Administrators
Academic and administrative building administrators report directly to the dean who is responsible for the supervision of the building and its use. It is the responsibility of the dean to assure, through the building administrators, that the College facilities are used only for appropriate purposes and to devise an effective system for accomplishment.
Residence facilities administrators report directly to the vice president for student affairs, who should devise appropriate measures for assuring proper use and security for those buildings. Building administrators for the fall semester are:
Bowers Hall — John Sternfeld
Brauer Education Center — Rob Rubendall
Brockway Hall — Ray Franco
Chemical Management Facility — Amy Twiss
Corey Union — Michael Whitlock
Cornish Hall — Andrea Lachance
Dowd Fine Arts Center — Charles Heasley
Education Building — Andrea Lachance
Heating Plant — Wayne Leitch
Hoxie Gorge — Larry Klotz
Lusk Field House — Jesse Adams
Main Street SUNY Cortland — Adam Megivern
McDonald Building — Regina Grantham
Memorial Library — Gail Wood
Miller Building — Mark Yacavone
Moffett Center — Bonni Hodges
Neubig Hall — Bill McNamara
Old Main — Bruce Mattingly
Outdoor Education Center — Rob Rubendall
Park Center — Jesse Adams
Professional Studies — Jeffrey Lallas
Service Group/Commissary — Tim Slack
Sperry Center — Lisa Kahle
Stadium Complex — Jesse Adams
Van Hoesen Hall — Andrea Lachance
Winchell Hall — Daniel Sidebottom
Residence Halls
Alger Hall — Charee Grover
Bishop Hall — Heidi Morton
Casey Tower — Sarah Unruh
Cheney Hall — Robyn McMicken
Clark Hall — Evan Bigam
DeGroat Hall — Amber Wade
Fitzgerald Hall — Amber Ingalls
Glass Tower — Kevin Brenzel
Hayes Hall — Owen Conklin
Hendrick Hall — Ashley Morrell
Higgins Hall — Cheri Skipworth
Randall Hall — Sean Sherwood
Shea Hall — Steve Canals
Smith Tower — Amanda Anderson
West Campus Apartments — Calvin Ruthven
Whitaker Hall — Janelle Wingerter
Brooks Award Nominations Due Sept. 20
The Rozanne Brooks Dedicated Teacher's Award Committee is seeking nominations by Monday, Sept. 20, for the Brooks Award for the academic year 2010-11.
The Brooks Award recognizes a faculty member who devotes a major portion of his/her time to teaching as well as a significant amount of time with students outside the classroom. Involvement in campus life, such as attendance at cultural events, lectures, athletic events and committee work, enhances the candidates' application. Publication and research are not an emphasis of the award. The award recipient will receive $5,000 to enhance his or her teaching.
The Brooks Award is open to teaching faculty members who possess continuing appointment and have been employed at SUNY Cortland for a minimum of five years. Candidates must be teaching a full-time course load as defined by their department for the fall and spring semesters. Nominators should pay particular attention to this requirement.
The criteria, process, deadlines and call for nominations are available online at www.cortland.edu/fdc/awards_grants.asp and click on nomination form. Nominations must be submitted by Monday, Sept. 20, to the Division of Institutional Advancement, Brockway Hall, Room 312. For more information, contact Melony Warwick at (607) 753-2518.
With the exception of publication, the committee will use the same criteria used to identify nominees for the Distinguished Teaching Award and the Chancellor's Award for Excellence in Teaching. Nominees will be expected to provide the committee with a variety of materials in support of their nomination; e.g., CTEs grade distribution, a current resume, letters from colleagues and former students, course materials, and statements of teaching and grading philosophy.
Committee members will visit candidates' classes unannounced during the fall and spring semesters to observe and evaluate them in a number of different teaching situations.
The Brooks Teaching Award Committee will consider the names of individuals suggested by faculty or professional staff. Faculty and staff may nominate only one person.
Self-recommendations will not be accepted. Faculty may win the award one time only. Those nominated but not winning the award must wait three years before being nominated again.
Brooks, a Distinguished Teaching Professor and founding chair of the Sociology Department, was a dynamic force on the SUNY Cortland campus for many years.
"This award is for people who are outstanding teachers in the classroom, who spend considerable time with students and are very student oriented, who go to all the events on campus, who do committee work, who are really a force on the faculty, and within the academic community," wrote Brooks. "These are often the people who are not rewarded enough. It is my intention with this award to do something about that."
Members of the committee include Donna Anderson, performing arts/music emerita, Mary Lee Martens, foundations and social advocacy emerita, and Timothy Baroni, distinguished professor of biological sciences.
College Council Convenes Sept. 20
The College Council will hold its next regularly scheduled meeting at 4 p.m. on Monday, Sept. 20, in Miller Building, Room 405.
The agenda includes updates on the College-Community Appreciation Award, the election of 2010-11 officers for vice chair and secretary positions, and appointment of committees.
Council members will hear reports by College Council members and College Trustees regarding the Fall 2010 Conference and the ACT Designee. Also reporting will be President Erik J. Bitterbaum, Faculty Senate Chair David Miller and Student Government Association President Jesse Campanaro.
Bowlers Sought for Friday League
The College's Sunset Bowling League is seeking bowlers for the 2010-11 bowling season, which begins on Friday, Sept. 24, at Cort-Lanes.
Teams consist three bowlers, with membership open to all employees, students and retirees, as well as their spouses, domestic partners, children 18 years and older, immediate family and in-laws.
Those interested in becoming a regular bowler or a substitute bowler should contact Teri Wood, (607) 753-4218.

Suggest a feature story
---
Faculty/Staff Activities
Brian D. Barrett
Brian D. Barrett, Foundations and Social Advocacy, served as plenary speaker the Sixth International Basil Bernstein Symposium held in July in Brisbane, Australia. Additionally, he assisted in the delivery of several classroom sessions to participants in SUNY Cortland's Australia Student Teaching Program and was interviewed on Australian national radio regarding the global context of education reform and the impending implementation of Australia's national curriculum.
David F. Berger and John P. Lombardo
David F. Berger and John P. Lombardo, Psychology Department, co-authored an article with three researchers from SUNY Upstate Medical University and a Cortland undergraduate. "The Effects of Strain and Prenatal Nicotine Exposure on Ethanol Consumption by Adolescent Male and Female Rats" was published in May 2010 in Behavioural Brain Research, an Elsevier international journal based in Amsterdam, The Netherlands.
Gene Bierbaum
Gene Bierbaum, professor of communications studies emeritus, recently had his book, The Parliamentarian of Tomorrow, published by Xlibris. Bierbaum, who retired from SUNY Cortland in 1992, defines and explains the building blocks of the parliamentary profession. It is available at www.xlibris.com, www.barnesandnoble.com or www.amazon.com.
Christopher Latimer and Robert Spitzer
Christopher Latimer and Robert Spitzer, Political Science Department, attended the American Political Science Association annual meeting, held Sept. 2-5 in Washington, D.C. Latimer presented a paper titled "Using Presidential Popularity to Understand the Campaigning Relationship Between President Bush and Congressional Republicans: An Examination of Representative Web Sites in 2002, 2004, 2006 and 2008 Elections," for a panel on "Presidential Elections in Perspective." Spitzer chaired a panel on "Early Assessments of the Obama Presidency."
Ute Ritz-Deutch
Ute Ritz-Deutch, History Department, presented a conference paper titled "German Colonists in Southern Brazil: Navigating Multiple Identities on the Brazilian Frontier," at the Tales of Transit International Conference on June 9 in Antwerp, Belgium. The theme of the conference was transatlantic migration.

Submit your faculty/staff activity