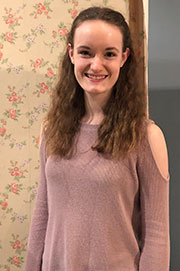 Campus Champion
Musical theatre major Bailey Hovermale continues to prove she can do it all. As a freshman, she took on significant responsibility as the assistant music director for three musical productions. During her sophomore year, she sang the national anthem and alma mater at Academic Convocation, then turned her talents to the stage, playing Helga in "Kindertransport." In March, the junior musician, singer and pianist steps into the lead role of Karen Wright in the 1934 Lillian Hellman play "The Children's Hour." There's no doubt her dreams of a New York City theatre career are well within her reach.
Read more about "The Children's Hour."

Nominate a Campus Champion
---
Tuesday, Feb. 12
Black History Month Lecture: "Know Better/Do Better," presented by bestselling author and filmmaker Lawrence Ross, Old Main Brown Auditorium, 5 p.m.
Wednesday, Feb. 13
Black History Month Sandwich Seminar/Concert: "Music of African American Composers," presented by Edward Moore and Lois Pfister, Performing Arts Department, Dowd Fine Arts Building, Room 110, 12:30 p.m.
Photo Exhibition Opening Reception: "Cortland Normal School through the Generations," Education Building, second floor atrium, 12:30 to 1:30 p.m.
Wellness Wednesday Series: "Breaking the Stigma," presented by AnnaMaria Cirrincione and Lima Stafford, director and assistant director of Multicultural Life and Diversity Office, Corey Union Exhibition Lounge, 6 p.m.
Black History Month Read-In: "African American Read-In," led by Charlotte Pass, Literacy Department, Sperry Center, Room 105, 7 p.m.
Special Event: "Flavor of Love Collaboration," by Drama Dance Club, Corey Union Exhibition Lounge, 8 p.m.
Thursday, Feb. 14
Study Abroad Fair: Returned study abroad students, international students studying at SUNY Cortland, and representatives from other-SUNY study abroad programs will attend the fair, Corey Union Exhibition Lounge, 11 a.m. to 2 p.m.
Black History Month Sandwich Seminar: "Inclusive and Student-Centered Pedagogy," presented by Danica Savonich, English Department, Brockway Hall Jacobus Lounge, noon.
Black History Month Lecture: "Spotlighting Cortland's Black Success Story," presented by principal Tara Jennings, Old Main Colloquium, 7 to 8:30 p.m.
Friday, Feb. 15
Black History Month Event: "Miss Kortland: Emerging Empowerment Showcase," presented by Kappa Alpha Psi and Women of Color, Old Main Brown Auditorium, 7 p.m.
Saturday, Feb. 16
Gospel Choir Multicultural Festival: Hosted by the SUNY Cortland Gospel Choir, Old Main Brown Auditorium, 4 p.m.
Monday, Feb. 18
Body Appreciation Week Lecture: "Intuitive Eating," presented by Ashley Vormwald, a certified intuitive eating counselor, Corey Union Exhibition Lounge, 7 p.m.
Deliberative Dialogue: "Immigration: A Debate," Old Main Colloquium, Room 220, 7 to 8:30 p.m.
Tuesday, Feb. 19
Black History Month Lecture: "The Attica Prison Uprising: Lessons on White Supremacy," presented by Joe Heath, attorney at law, Old Main Colloquium, 4:30 p.m.
Black History Month Sandwich Seminar: "Food for the Soul Isn't Always Food for the Body: The Unhealthy Eating Habits of the Black Community," presented by Alice Nudoa Luo, Brockway Hall Jacobus Lounge, 12:30 p.m.
Open Mic Night: Celebrating Body Appreciation Week, Corey Union Exhibition Lounge, 7 p.m.
Wednesday, Feb. 20
Wellness Wednesday Series: "Inside Out: An Experience with Eating Disorders and Mental Health," as part of Body Appreciation Week 2019, Corey Union Exhibition Lounge, 7 p.m.
Thursday, Feb. 21
Black History Month Sandwich Seminar: "The Electoral Connection in Kenya? An Evaluation of Legislative Committee Assignments," presented by Brian Williams, Political Science Department, Brockway Hall Jacobus Lounge, noon.
SUNY's Got Your Back at Cortland Program: Assemble bags for victims and survivors of violence across New York state, co-sponsored by SUNY Cortland's Title IX Office and Institute for Civic Engagement, Corey Union Function Room, 2 to 6 p.m. Register to volunteer.
Black History Month Lecture: "The Delta Blues: The Development and Effects on American Culture," presented by Richard Harris, Africana Studies Department, Brockway Hall Jacobus Lounge, 4:30 p.m.
Documentary Screening: "The Immortal Life of Henrietta Lacks," 2017, directed by George C. Wolfe, Dowd Gallery, Dowd Fine Arts Center, 5 p.m.
Body Appreciation Week Indoor Cycling: Free cycling at the Student Life Center, 5:15 p.m.
Film: "Hidden Colors – A Film," Sperry Center, Room 106, 7 p.m.
Friday, Feb. 22
Great DuBois Circus Show: Old Main Brown Auditorium, 8 p.m.
Saturday, Feb. 23
Performance: Nazu African Dance Company, a Baltimore-based West African dance and drum ensemble that uses traditional and contemporary forms of West African dance and drumming as a vehicle for cultural expression and a medium for personal healing. Old Main Brown Auditorium, 7 to 9 p.m.
Monday, Feb. 25
UUP Union Matters Lunchtime Series: Corey Union Function Room, noon to 1 p.m. Buffet opens at 11:45 a.m. RSVP to uup@cortland.edu
Panel Discussion: "The Forgotten Faces of Cortland," Sperry Center, Room 105, 5 to 7 p.m.
Tuesday, Feb. 26
Lecture: "The Global Struggle for Black Life," Old Main Colloquium, noon to 1 p.m.
Poskanzer Lecture: "I AM ENOUGH; Racism Related Stress, Self-esteem and Racial Identity in the #blackgirlmagic Era," presented by Victoria McNeil, University of Florida, Old Main Brown Auditorium, 6 p.m.
---
---
SUNY Chancellor to Visit Campus
02/12/2019
SUNY Chancellor Kristina M. Johnson will visit SUNY Cortland officials, tour the campus and meet with students from the Equal Opportunity Program (EOP) on Thursday morning, Feb. 14.
"We are excited to host Chancellor Johnson, show off our beautiful campus and highlight some of the impressive work done by our students, faculty and staff," President Erik j. Bitterbaum said. "We are especially proud of our progress on sustainability issues, which the chancellor has rightly made one of her top priorities."
The chancellor will actually begin her SUNY Cortland experience on Wednesday, the day before her campus meetings and tour, as President Erik J. Bitterbaum's guest at a special Sesquicentennial reception.
At 11 a.m. on Thursday, Johnson will be available to meet with the media to discuss initiatives recently announced during her State of the University System address. The 20-minute availability will be in SUNY Cortland's Student Life Center, Room 1104.
Thursday's visit is part of her ongoing commitment to visit all 64 campuses in the SUNY system.
Collective Effort Builds Student Success
02/12/2019
When they arrived at SUNY Cortland two years ago, all first-year students were given red and black rubber bracelets with a simple phrase printed on them:
"Red Dragon Strong."
The expression is a nod to the College's red dragon mascot and the belief that a strong campus community relies on students, faculty and staff all doing their part to support each other.
"(Red dragon strong) means helping others, reaching out and contributing to our caring community," said Abby Thomas, director of Advisement and Transition, the campus office that coined the phrase and provides support for students related to academic planning. "There are all of these resources that make us stronger, and we want students to know that they exist."
The statement red dragon strong is meant to encourage student success, a broad term that can be defined in many ways: everything from retention and graduation rates to skill development and career outcomes. Along those lines, SUNY Cortland is home to many offices and programs that look to make a lasting impact, whether students are struggling in a class, feeling alone or simply seeking additional guidance.
"It's not just one thing that works," Thomas said. "It's all of these things collectively because every student needs a different type of support and everyone plays a role."
The numbers suggest that SUNY Cortland continues to succeed in helping students earn their degree. The College's six-year graduation rate was 71 percent over a five-year span for Fall 2007 to 2011 cohorts, compared to the 63 percent average for SUNY comprehensive counterparts. First-year retention for Fall 2012 to 2016 cohorts was 80 percent, in line with the national average for four-year public colleges.
The path to a successful undergraduate experience at Cortland starts at Orientation, where students are introduced to campus resources and classmates in person. They also receive a pre-built schedule and review it with a faculty member in their department. That interaction underscores a personal advising relationship that is crucial to the Cortland experience.
"The connection with a faculty advisor is so important," Thomas said, noting that all students are required to meet with their academic advisor before registering for the next semester's classes. "Our students really value that one-on-one interaction."
COR 101, a semester-long, one-credit course, continues the immersion experience for first-year students. Discussions and assignments are built around the people, places and events that can help with the transition to SUNY Cortland. In COR 101, students also complete the College Student Inventory (CSI), an extensive online survey that involves self-reflection on the social and academic adjustment to college.
In digging deeper into undergraduate trends and attitudes, SUNY Cortland relies on the CSI to identify first-year students who may need additional support. These students may receive more targeted outreach from faculty advisors, COR 101 instructors or residence hall staff members.
"We're continuing to share data internally to reach out to students who we think are in need," Thomas said.
Additionally, there are many campus outlets where students may turn for help or support in various forms. The following list of offices and programs is not comprehensive, but it's a sampling of SUNY Cortland efforts aimed at student success.
Advisement and Transition
This office, located on the first floor of Memorial Library, helps students navigate academic life at the College. They might be interested in learning more about course registration, a new major or evaluation of their transfer credit coursework.
All first-year students benefit from Orientation and COR 101, while transfers, non-traditional students and undergraduates who have not yet declared an academic major also can find specialized help. Walk-in Wednesdays take place each week during the semester, where any student can drop in without an appointment, meet with an advisor and learn more about a timely advising topic.
Counseling Center
Students can receive short-term individual and group counseling from professional counselors on the first floor of Van Hoesen Hall to address elevated stress, anxiety, depression, relationship concerns or other psychological issues. Counselors also provide crisis management or intervention as well as consultations and referrals, when needed.
All clients are protected by strict rules of confidentiality. In addition to services for students, concerned parents or campus community members are encouraged to consult as well as refer students who may be struggling. All Counseling Center services are by appointment, but emergency walk-ins for crises may be accommodated.
Peer2Peer Mentoring Program
Launched in Fall 2018 by the Multicultural Life and Diversity Office, this program matches new students from underrepresented groups with successful juniors and seniors. Participants receive an expenses-paid weekend trip to the SUNY Cortland's outdoor education facility in the Adirondacks early in the fall semester as well as a personal mentor to help ease the transition to campus life.
This mentor teaches the importance of utilizing campus resources and building habits for success inside and outside of the classroom. First-year students are expected to meet regularly with their mentor and submit journal reflections throughout the academic year.
President's Council on Inclusive Excellence (PCIE)
This campus-wide group includes a subcommittee focused on the recruitment and retention of students from underrepresented backgrounds. In an effort to improve trends that reflect a broader national pattern, the subcommittee has developed several recommendations for the College.
Suggestions include updating academic appeals letters, creating a dedicated academic appeals group for underrepresented students and providing more support for at-risk students. This type of support would be modeled after established campus programs such as Cortland's Urban Recruitment of Educators (C.U.R.E.) and Educational Opportunity Program (EOP).
Starfish
SUNY Cortland's retention efforts rely on technological solutions as well — most notably an online referral system known as Promoting Academic Student Success (PASS), which eventually will give way to Starfish, a software used across the higher education industry.
Using PASS, faculty members can easily report concerns about a student's academic performance. An electronic alert is sent to Advisement and Transition staff, who work to connect the student to helpful resources and a plan for success. Starfish will build on PASS — pulling in early semester feedback, sharing academic progress and allowing students to schedule appointments with advisors or instructors.
The Learning Center
TLC provides free tutoring and academic support services to students of all abilities. Undergraduates can receive one hour of peer tutoring each week for each course. Additionally, supplemental instruction and peer-led team learning offer workshop sessions to help students with traditionally difficult classes.
Professional tutors offer sessions in biology, chemistry, math, physics, and writing and reading across the curriculum. They also coordinate all peer-led programs and provide assistance with test-taking, personal learning preferences, and successful study and time-management habits. Located in Van Hoesen Hall, Room B-205, TLC also offers an online after-hours tutoring service known as Nightowl as well as dog visits in its office to help with stress relief.
The Writing Center
Located on the second floor of Brockway Hall, this office provides support for students at any stage of the writing process. Writing consultants are instructors and graduate students who provide thoughtful guidance and critical feedback as opposed to line-by-line proofreading.
Sessions typically last a half-hour and walk-ins can be accommodated. Students should bring their assignment prompts, current progress and specific questions. Discussions can be about any part of the writing process, ranging from brainstorming paper topics to suggestions for revision. The Writing Center also hosts larger group workshops on interesting themes.
---
Capture the Moment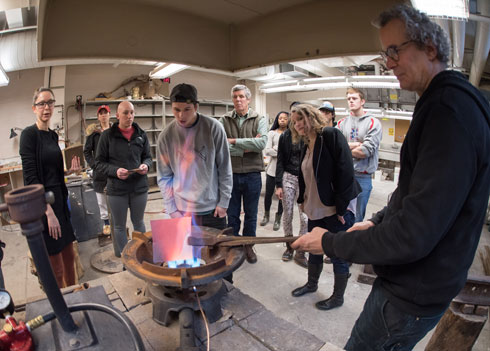 As part of Dowd Gallery's "Beyond Obvious Symposium" on Feb. 6, Nazareth College Assistant Professor and Art Gallery Director Holland Houdek, far left, led a workshop in the Old Main Sculpture Studio. Senior Darien Fernandez watches as Vaughn Randall, art and art history professor of sculpture, right, assists with sheet copper annealing for a demonstration called "Fabrication Technique - Hydraulic Press." SUNY Cortland is showcasing the work of several artists in a multidisciplinary project comprised of two exhibitions that find art in medical research through Friday, Feb. 22, at Dowd Gallery. Read more.
---
In Other News
SIMS Lab Expanding to Include Multisensory Environment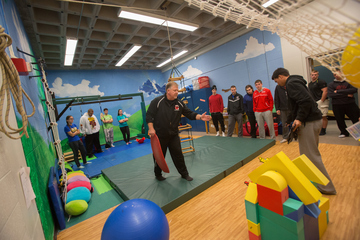 02/12/2019
For decades, SUNY Cortland has been committed to providing physical education teachers with the skills to reach students of all abilities.
The next generation of teachers will soon have a new tool at their disposal as an 800-square-foot expansion has added a multisensory environment (MSE) to the Sensory Integration Motor Sensory (SIMS) Lab located in Park Center.
A generous gift from the family of SUNY Cortland graduate Scott Williams '82 and a grant from the J.M. McDonald Foundation provided funding for the project. Equipment will be installed for the expansion during the Spring 2019 semester.
Multisensory environments provide both a stimulating and calming atmosphere for children who deal with sensory issues, including those with autism spectrum disorder. The unique multi-sensory lighting, auditory and visual effects can be controlled by the users, which allows them to comfortably enjoy a variety of experiences.
A sensory pathway will also be constructed in the hallway that leads to the SIMS lab, which will help users relax and regulate their feelings before they enter the newly remodeled SIMS/MSE lab.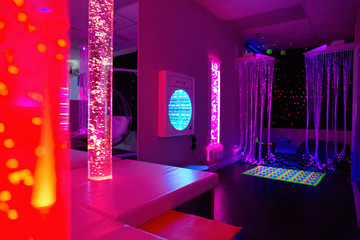 Tim Davis, associate professor in the College's Physical Education Department and director of the SIMS lab, says that the MSE keeps SUNY Cortland students at the forefront of today's teaching practices when addressing the needs of children with severe disabilities.
"We try to address what the public schools' needs are regarding students with disabilities in our training program," Davis said. "We should be ahead of that curve and not the other way around. Communicating with public school teachers is another validation point as to why we're doing what we're doing. There's a tremendous need to help teachers address kids who are impulsive or who struggle with self-regulation and we do that with a sensory-based approach."
SUNY Cortland's MSE will be adjacent to the SIMS lab, which opened in 2014 as part of a donation from the CNY Autism Association and Puzzle Solvers Inc., a local Autism parent support group. The SIMS lab has served hundreds of families with free or low-cost sensory interventions that are designed to compliment occupational and physical therapies provided to children with Sensory Processing Disorder (SPD). It gives local children a safe and fun indoor space to explore physical activities that may not otherwise be available through schools or public playgrounds.
The addition of an MSE to the SIMS lab also gives local teachers and SUNY Cortland students an opportunity to further their understanding of how to meet the sensory needs of users of all abilities. Addressing the needs of children with severe sensory needs requires a multidisciplinary approach. The SIMS/MSE lab will help students in disciplines such as physical education, early childhood education, special education, speech and communication disorders and therapeutic recreation.
SUNY Cortland is one of the only colleges in the nation that includes this type of instruction within its physical education department.
"We're pretty unique," Davis said. "It's all part of a vision to create a continuum of sensory-based opportunity."
A summer graduate course in the adapted physical education concentration is open to students of all majors and allows them to get hands-on experience working with children and families in the SIMS lab.
SUNY Cortland offers a variety of adapted physical education opportunities for children and adults with disabilities, including the Skill Builders/Challenger Sports program, which has been running for 20 years.
The Williams family has partnered with the College on an MSE expansion because the cause is personal. Scott Williams, executive producer of TV's "NCIS," and his wife, Catherine Curry-Williams, are the founders of Shane's Inspiration, which is named after their late son, Shane Alexander Williams. Shane Williams was born with spinal muscular atrophy, a genetic disorder that affects one in 10,000 children and would have prevented him from using traditional recreation methods. They have created dozens of inclusive and accessible playgrounds around the world in Shane's honor.
Shane's Inspiration also provides innovative social inclusion programs and training opportunities for schools and communities that transform these playgrounds into classrooms, helping thousands of educators break down social barriers for children with disabilities.
Expanding the SIMS lab to include an MSE will be a win-win both for SUNY Cortland students and local children who currently lack access to safe and welcoming play spaces.
"That's our goal," Davis said. "We want to make sure there is more opportunity in the community, which gives our students more opportunity to learn best practice."
For more information, contact Davis at 607-753-4969.
"The Children's Hour" Explores Timeless Themes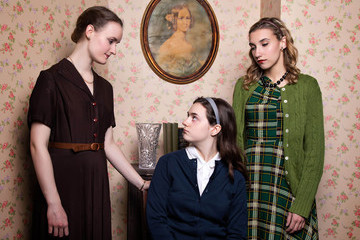 02/12/2019
Lillian Hellman's play "The Children's Hour" was controversial upon its debut on Broadway in 1934.
It tells the story of two female teachers whose lives are forever changed when a pupil falsely accuses them of engaging in a romantic relationship.
SUNY Cortland presents "The Children's Hour" March 1-3 because its messages still resonate 85 years later. The play examines insidious homophobia and touches on themes of family, loyalty and how a community deals with rumors and innuendo.
"I think what's so beautiful about the timelessness of this play is that it shows us how far we've come," said Director Mark Reynolds. "In our current situation, I think it's refreshing."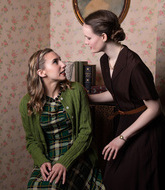 The play's central characters, Martha Dobie and Karen Wright, are played by Nicole Furka, a junior from Massapequa, N.Y. and Bailey Hovermale, a junior from Hagerstown, Md., respectively. The characters have opened the Wright-Dobie School for Girls, a boarding school in the New England countryside.
The accusation from the student is particularly hard for Martha, who is single and faces certain social challenges of the era that her engaged friend Karen does not. Furka has worked to empathize Martha's situation in her portrayal of the character.
"You see how it takes a toll on her personally and how it ruins the friendship and how it ruins her life," Furka said. "It was such a taboo thing to be gay or to have two women living together. For that lie to come out during that time period, it was unnatural and she had to have that weight on her shoulders."
Reynolds has spent time with actors talking about the history of "The Children's Hour" and how it was received upon its release. Today's audiences approach the subject matter differently but the work remains just as relevant in 2019.
"It's a very compelling story that Hellman wrote. It's brilliant," Hovermale said. "Mark has explained things and made things clear that I didn't even realize before. It's really terrifying in the portrayal of the child, who knows what she's doing, but the women don't see it coming and it's heartbreaking. It's also human. You see characters who are relevant to today."
"The Children's Hour" is based on a true story that happened at a school in Edinburgh, Scotland in 1810. It hit the stage in New York City less than one year after the ratification of the 21st Amendment, which repealed prohibition. Anti-gay rules were written into legislation for the newly-created New York State Liquor Authority, including a ban on featuring gay characters in plays or musicals. Although the show went on in New York, it was banned in cities such as Boston, Chicago and London.
A true-to-script film adaptation of "The Children's Hour" starring Audrey Hepburn and Shirley MacLaine was released in 1961. Liz Davis, a junior from Manassas, Va., who plays Amelia Tilford, the grandmother of the child who accuses her teachers, recalled seeing a documentary, "The Celluloid Closet," in which MacLaine shared that she and Hepburn filmed their scenes without ever talking about the context of the plot.
Davis hopes audiences leave the theatre doing the exact opposite.
"The discourse is integral for us today," she said. "It's such a hard thing for us today to understand why someone would feel that way about someone who just wants to love someone else. It's about showing that victimization and the exposure of it. People need to be exposed to it time and time again."
"The Children's Hour" will be performed in an intimately configured Dowd Fine Arts Center Theatre at 7:30 p.m. on Friday, March 1 and Saturday, March 2 and at 2 p.m. on Sunday, March 3. Tickets, which are limited, are $19 for adults, $16 for senior citizens and SUNY Cortland faculty and staff, $14 for SUNY Cortland alumni and $10 for current students. They are available at Cortland.edu/boxoffice.
Anne Burns Thomas to Address Top Students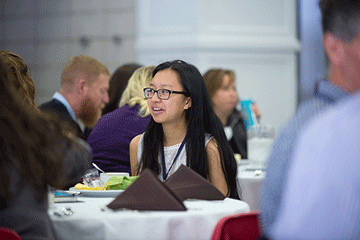 02/12/2019
Anne Burns Thomas has guided generations of educators to successful careers in urban schools, preparing future teachers to help children learn and thrive despite the many challenges facing them. So she knows a thing or two about what it takes to excel.
Burns Thomas, who coordinates the Cortland Urban Recruitment of Educators (C.U.R.E.) program, will share her perspective with students who have excelled academically during SUNY Cortland's President's List Reception.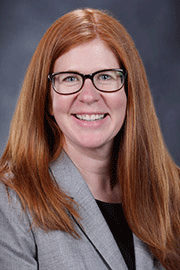 She will deliver her lecture to the 150 honorees who plan to attend the March 4 event with their families and invited guests in the Corey Union Function Room.
The President's List is the College's highest honor for students who excel academically. It acknowledges students enrolled in a minimum of 12 credit hours who achieve grades of A- or better in each of their courses. In Fall 2018, 8.5 percent of the full-time student body reached this level of excellence.
SUNY Cortland President Erik J. Bitterbaum will open the reception, which recognizes 528 students.
Since joining the College in 2006, Burns Thomas, an associate professor in the School of Education's Foundations and Social Advocacy Department, has led the C.U.R.E. program, which aims to prepare successful urban classroom teachers and is celebrating its 20th anniversary this year.
Students both in and outside the C.U.R.E. Program are drawn to her undergraduate courses: Introduction to Urban Education, Exploring Education with an Urban Focus, Contemporary Issues in Education, Foundations of American Education and Teaching the Inner-City Child.
Burns Thomas has earned a reputation for supporting students both inside and out of the classroom. In 2016, SUNY Cortland students singled her out from among all full-time teaching faculty members for a Student Affairs Connection Award. She also was honored by students with the 2008 SUNY Cortland Outstanding Woman of Color Award.
As a partner with the Syracuse City School District through its 13-year-old Building Men Program Inc., she organizes campus visits for approximately 300 disadvantaged urban middle and high school students per year. This project has introduced generations of at-risk youth to the idea of a college education while offering C.U.R.E. students, Cortland athletes and student leaders of color a rewarding mentoring opportunity.
Since 2012, Burns Thomas has captured $860,000 in external grants to support the C.U.R.E. program through the Park Foundation and the Teacher Opportunity Corps Grant from New York State Department of Education.
Her scholarly work includes 16 published articles in professional journals on topics mainly related to improving diversity in education. Burns Thomas has delivered 32 presentations on her research at meetings and conferences in her field.
At SUNY Cortland, she currently co-chairs the President's Council for Inclusive Excellence and serves on the advisory board of the Center for Gender and Intercultural Studies.
Beyond the College, Burns Thomas serves as an external reviewer for the Rhode Island Office of the Postsecondary commissioner. As such, she has been asked to review the proposed Masters of Arts in Teaching Program in Urban Teacher Residency being proposed by Rhode Island School for Progressive Education. Burns Thomas also serves as a reviewer for the American Educational Research Association as well as for the group Social Advocacy and Systems Change.
Burns Thomas earned a Bachelor of Arts in English and History from the University of Scranton, a Master of Science in Elementary Education from St. Joseph's University and Doctor of Philosophy in Educational Leadership from University of Pennsylvania.
Before joining SUNY Cortland, she taught graduate level courses at University of Pennsylvania, for which she was honored in 2004 for her outstanding contributions to a doctoral program.
Burns Thomas also served as a research assistant in the Formal and Informal Support for New Teachers in Philadelphia, Pa. Additionally, she was a research assistant with the Consortium for Policy Research in Education from 1998 to 2000. She taught middle-level language arts for the Julia R. Masterman Laboratory and Demonstration School in Philadelphia from 2000 to 2006.
Next fall, a President's List Reception ceremony will be held to recognize Spring 2019 honorees.
After 38 Years, Musician Tom Chapin Will Return to Campus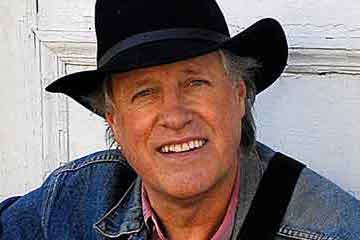 02/12/2019
Grammy-winning singer-songwriter Tom Chapin played more concerts at SUNY Cortland during the '70s and '80s ­— both solo and with his legendary brother, the late pop star Harry Chapin — than nearly any other artist.
On Tuesday, March 12, nearly four decades after his last SUNY Cortland show, Chapin will return to campus to share ballads, family music, folk song and some of the musical stories that made Harry Chapin one of the most popular musicians of his time. Chapin accompanies himself on guitar, banjo and autoharp.
The show begins at 7 p.m. in Old Main Brown Auditorium, and is open to the public.
Tickets may be purchased online through the Campus Store at www2.cortland.edu/chapin/. They are also available at the Homer Center for the Arts box office, 72 S. Main St., Homer, N.Y. 13077, from 10 a.m. to 5 p.m., Tuesdays through Fridays, and in the Campus Activities Office, Corey Union, Room 406, weekdays from 8:30 a.m. to 4 p.m.; by calling 607-753-5574; or at the door the evening of the performance.
The cost is $10 general admission, $8 for seniors 60 and older and $3 for students. Children under 10 are free.
The multifaceted musician — Chapin hosted the Peabody-Award-winning children's television show, "Make a Wish," and has also been a Broadway performer, a children's music pioneer, an activist, an educational advocate and a college basketball star — was invited back to Cortland as part of the College's yearlong 150-year anniversary.
Chapin is a director of Why Hunger?, an international non-profit organization co-founded by Harry Chapin that is dedicated to eliminating food insecurity through grassroots initiatives. A new generation of anti-hunger activists will be sharing information at the concert and collecting cash donations to support the Cortland Cupboard, a campus pantry for food and other necessities for financially struggling students.
The concert is a part of the 2018-2019 Campus Artist and Lecture Series (CALS), which is funded by SUNY Cortland's Auxiliary Services Corporation and the Cortland College Foundation. Additional support is being provided by the Homer Center for the Arts.
It is co-sponsored by the Musical Legacy Commemorative Project: 1960-1990. The committee of SUNY Cortland alumni is committed to raising awareness of the legendary artists who have performed on campus. Learn more and participate by visiting the Musical Legacy website. Members of the committee are available to talk about the project, which will culminate in a new campus sculpture commemorating the era.
During that time, student organizers brought some of the day's biggest acts to Cortland, including the Grateful Dead, Beach Boys, Billy Joel, The Eagles, James Taylor, Linda Ronstadt, Neil Diamond and many more. Chapin performed on campus four times in the 1970s and early 1980s, including a 1974 concert with Harry Chapin.
The only artist to play more frequently on campus during this era was Todd Hobin, a Central New York singer-songwriter and leader of a popular regional band. Hobin joined other musicians, managers and student concert organizers in one of several panel discussions held last fall about the college concert era.
Educator to Discuss Minority Mental Health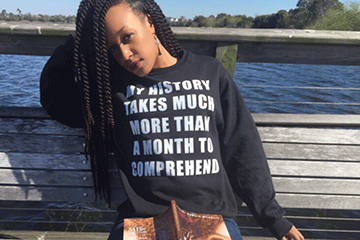 02/12/2019
Racism is not simply unfair. It is also stressful. And that, according to Victoria McNeil, can negatively affect the health of people from historically underrepresented groups.
A doctoral student and instructor in counseling psychology at the University of Florida in Gainesville, McNeil has focused her scholarship on health psychology and health disparities, minority mental health advocacy and trauma and its impact on transgenerational minority identity.
She will share her research on Tuesday, Feb. 26, at SUNY Cortland.
McNeil's talk, titled "I Am Enough: Racism-Related Stress, Self-Esteem and Racial Identity in the #blackgirlmagic Era," will begin at 6 p.m. in Old Main Brown Auditorium.
The presentation is free and open to the public. It is the 12th annual Charles N. Poskanzer Lecture, sponsored by the College's Health Department with support from an endowment fund named in honor of the late SUNY Distinguished Service Professor emeritus who taught in the College's Health Department for 40 years.
A self-described "dreamer, literary fanatic and advocate," McNeil's research interests center on psychological trauma and the impact that racism and discrimination have on transgenerational minority identity.
"I am dedicated to educating our community about optimal mental health practices," McNeil said. "I hope to empower minority millennials to break free of the psychological chains of oppression and take an active stance in fighting for change."
As a speaker, McNeil has presented her research at various venues, including the European Branch of the American Counseling Association's conference in Naples, Italy and the Florida Counseling Association's conference in Orlando, Fla. She has been invited to serve as a guest lecturer at Stetson University, Northeastern University and the University of Florida.
Before pursuing a doctorate, McNeil earned a master's degree in psychology from University of Florida and also has completed coursework toward a master's degree in mental health counseling at the University of Central Florida. She has a bachelor's degree in psychology with a minor in African American studies from University of Florida.
The Poskanzer Fund was established through the Cortland College Foundation as an endowment to support an annual, public lecture offered by the College's Health Department in honor of its former colleague. Since Poskanzer's death in 2010, the fund has continued to grow through donations made in his memory. The Poskanzer Lecture allows the Health Department to bring national leaders in public and community health to campus to meet with students and faculty and to deliver a public lecture on a current public health issue.
For more information, contact Health Department Chair Bonni Hodges at 607-753-4225 or Kelechi Ibe-Lamberts, SUNY Cortland assistant professor of health, at 607-753-4225.
School of Education Marks Sesquicentennial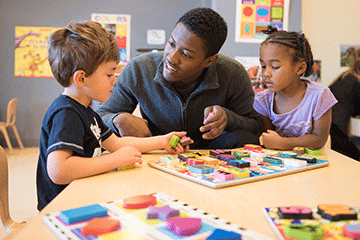 02/07/2019
From the day Cortland Normal School opened its doors in 1868 through the century and a half of growth and progress that evolved the modern College of today, one thing has remained constant: SUNY Cortland has taught teachers.
This semester, SUNY Cortland's School of Education will celebrate 150 years of preparing outstanding educators with an event series that includes talks, a panel presentation, an educator's symposium, an historic photo exhibit and an evening of live storytelling by teachers.
The School of Education's SUNY Cortland Sesquicentennial series — which will feature nationally recognized speakers exploring how equity, inclusion and social justice are at the heart of the educational process — will kick off on Monday, Feb. 11.
Prison talk. A panel discussion, "Education and Incarceration: School and Community Impacts and Opportunities," will take place from 5 to 6:30 p.m. in Brockway Hall Jacobus Lounge. Panelists include Phoebe Brown, Central Region coordinator at Alliance of Families for Justice; Jaime Coleman, case manager at Opportunities, Alternatives and Resources (OAR) of Tompkins County; and Roger Dennis, a retired teacher from the New York City Department of Education. For more information, contact Rhiannon Maton or Jeremy Jimenez in SUNY Cortland's Foundations and Social Advocacy Department.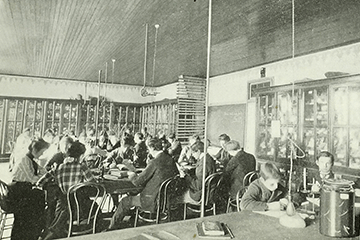 Historic images. An exhibition of historic photos of the Cortland Normal School will be permanently displayed starting on Wednesday, Feb. 13, in the School of Education Building Second Floor Atrium. The installation, which continues the yearlong SUNY Cortland Sesquicentennial celebrations, will feature an opening reception for the exhibit, "Cortland Normal School through the Generations," on that day from 12:30 to 1:30 p.m., in the atrium. Memorial Library archivist Jeremy Pekarek will provide opening remarks. Refreshments will be served. The exhibition and event are sponsored by the School of Education. For information, contact Ronnie Casella, School of Education associate dean.
Inclusive Education. Mara Sapon-Shevin, a professor of inclusive education at Syracuse University, will discuss "Working Towards Social Justice and Inclusion: Challenges and Possibilities" on Tuesday, March 5. The lecture will take place from 7 to 8:30 p.m. in Sperry Center, Room 105. For information, contact Kim Rombach, associate professor of childhood/early childhood education.
Making a difference. Kevin Kumashiro, the author of Bad Teacher and Teaching Toward Democracy: Educators as Agents of Change, will talk on Tuesday, March 26. Kumashiro, former dean of the School of Education at the University of San Francisco, will present "Naming the Moment, Building the Movement: Five Lenses for Democracy, Education, and Social Justice," from 7 to 8:30 p.m., in Jacobus Lounge. Previously a professor of Asian American Studies and Education at the University of Illinois at Chicago, Kumashiro is a past president of the National Association for Multicultural Education. For information, contact Anne Burns Thomas, associate professor of foundations and social advocacy.
Symposium. Educator and author Nicole Sieben will deliver the keynote speech at the Literacy Department's third Annual Symposium on Saturday, March 30. Sieben, the author of Writing Hope: Strategies for Writing Success in Secondary Schools, will discuss "Teaching for Hope, Actions for Change." The symposium runs from 7:15 a.m. to 1 p.m. in Sperry Center. Attendance is free and open to the public, but pre-registrationis requested. For information, contact Nance Wilson, professor and department chair.
Transformations. Anthony Rigazio-Diglio '73, professor emeritus of educational leadership at Central Connecticut State University, will speak on "The '3 Cs' of Learning Organizations: Confidence, Competence and Cooperation" on Friday, April 12. The event will take place from 12:30 to 1:30 p.m. in Sperry Center, Room 204. Rigazio-Diglio's speech is the keynote lecture at "Transformations: A Student Research and Creativity Conference," the College's annual academic showcase.
Storytelling. The series will conclude with an evening of live storytelling with funny and poignant reminisces by teachers and teacher educators, on Monday, April 29. The event, "Classroom Confessions: True Tales from the Field," will run from 7 to 8:30 p.m. in the Dowd Fine Arts Center Lab Theatre.
For more information, contact the School of Education.
SUNY Cortland Holding First Adventure Race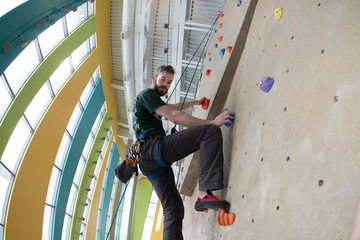 02/11/2019
A fun, hands-on, athletic race is open to all students who are up for a challenge this winter at SUNY Cortland.
On Sunday, Feb. 24, the College will hold its first Adventure Race. The event will take place from 2 to 4 p.m. in the Student Life Center. The race includes three different obstacles: three trips up the climbing wall while being belayed down after each climb, three miles on a spin bike, and 10 laps kayaking on a course in the pool.
"We wanted to do something different," said Eve Mascoli '08, M'10, assistant director of recreational sports for facilities and aquatics. "I like to run events that can be open to everyone."
SUNY Cortland has held similar events to Adventure Race, like Mario Kart on ice, where students paired up to push each other on scooters around Park Center's Alumni Arena, and a triathlon.
In this race, the participants will be timed on how quickly they finish all three obstacles. They will have a 20-minute time limit on the rock wall and, to save time, an opportunity to preset their spin bikes to the required adjustments for use in the race. For safety purposes during the kayaking portion, competitors are required to wear a helmet and personal flotation device provided by Recreational Sports. Students are welcome to take all of the time they need in between each activity. Modifications are available for those who may not be able to complete something.
Everyone who signs up for the Adventure Race receives a T-shirt for participation. Although the race is meant for participants to have fun with friends and enjoy the facilities, a prize will be awarded to the top male and female finishers. The competitors will be split up into five people per heat so each group is not too crowded.
The event will be capped at 25 participants, Mascoli said. She wants people to show their support and stay to cheer each other on.
While people are competing with the other participants within their heat, the race is mainly about students competing with themselves to achieve their own personal goals.
"The people in the heat are going to push you, but at the same time you are still walking away with a T-shirt and you're still having fun," Mascoli said.
Staff members also hope that through this race, people will try new things they may not have thought to do in the Student Life Center, like the pool or climbing wall. Membership is open to all students, but coordinators are always looking for new ways to get people to come down and use the Student Life Center in creative ways to start healthy habits.
"We are big on open recreation," Mascoli said. "We want people to come down whenever they want and this is why we have this building to work out in and obviously improve their health. "But sometimes students say, 'Hey, maybe I've never climbed before or I've never tried climbing, but I liked it and maybe I'm going to come back.'"
Students must register using their SUNY Cortland IM Leagues account by 11:59 p.m. Saturday, Feb. 23.
The obstacles have been pretested, timed, and planned out accordingly to be sure the event will run smoothly. Chris Gutierrez '17, grad assistant for group exercise, was a part of this trial-and-error process in making the obstacles easy for all participants to complete. Connor Cumisky '14, M '18, assistant director for outdoor pursuits, contributed largely to the use and safety of the climbing wall in the race. Athletic Trainer Katrina Marshall and Brady Burleigh, grad assistant for facilities and aquatics, also collaborated with Cumisky, Gutierrez and Mascoli to create this all-skill-level Adventure Race.
For more information, contact Mascoli at 607-753-5805.
Prepared by Communications Office writing intern Skyeler Paparteys
Musical Duo Simple Gifts to Perform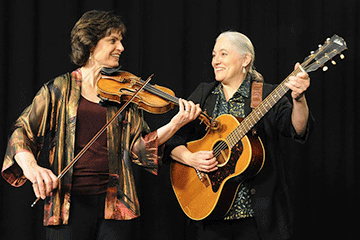 02/12/2019
Two women plus 12 instruments equals one good time when Simple Gifts takes the stage on Friday, March 8, at SUNY Cortland.
Combining tradition with innovation, Simple Gifts creates some of the finest folk music today: swing fiddle creeps into a Romanian dance, spoons show up in an Irish reel, and a blues lick introduces a Klezmer melody. Music is delivered with rare intensity and contagious enthusiasm.
Simple Gifts will take the stage at 7 p.m. in Old Main Brown Auditorium.
Presented by the College's Campus Artist and Lecture Series (CALS), admission to the performance is $3 for all students and free to all children 10 and under. General admission is $10 with a senior citizen discount price of $8 for individuals age 60 and older. Tickets may be obtained through the Campus Activities and Corey Union Office, Room 406, or at the door one hour prior to the performance. All performances are general admission seating. For more information, call 607-753-5574.
Based in Lemont, Pa., in the hills of central Pennsylvania, Linda Littleton and Karen Hirshon play an amazing array of instruments. The women switch with ease among fiddle, mandolin, banjo, guitar, guitjo, recorders, bowed psaltery, hammered dulcimer, baritone fiddle, guitar and percussion.
The duo plays everything from lively Irish jigs and down-home American reels to hard-driving Klezmer frailachs and haunting Gypsy melodies, spicing the mix with the distinctive rhythms of Balkan dance music, the lush sounds of Scandinavian twin fiddling and original compositions written in a traditional style.
Simple Gifts is frequently complimented on their stage presence, which is warm, personal and accented with humor.
Simple Gifts founding member Littleton began her musical studies with classical violin lessons at age 7. Over the years, she has studied with Joanne Zagst Feldman, Ray Montoni and Geoffrey Michaels. As a student at Princeton University, Littleton majored in philosophy with a minor in music and a specialty of philosophy of music. She has a strong background as a classical violinist, having served as principal second violin in the Nittany Valley Symphony. In addition to violin, Littleton plays hammered dulcimer, bowed psaltery, 5-string banjo and recorders.
Raised in a family that emphasized church music, Hirshon grew up singing and easily harmonizing hymns. At age 10, she began violin lessons. Three years later, her fascination with blues and American folk music led her to study folk guitar. As a student at Grinnell College in Iowa, Hirshon designed her own specialty, "Traditional Music in American Culture," within the field of American studies, combining history, anthropology and music. She studied and was influenced by ragtime, classical, American string band music, African drumming, blues, gospel and jazz. During the 1970s, Hirshon toured nationally with the bluegrass band Whetstone Run and helped found the American old-time group, Rustical Quality String Band, with which she has released two albums. Over the years, Hirshon has picked up baritone fiddle, mandolin, banjolin, banjo-guitar and a variety of percussion instruments.
The event is supported by the Auxiliary Services Corporation and the Cortland College Foundation. For more information, visit the Simple Gifts website. For information about other CALS events, visit the CALS website.
Pioneering Digital Signage Start-Up Launches From Campus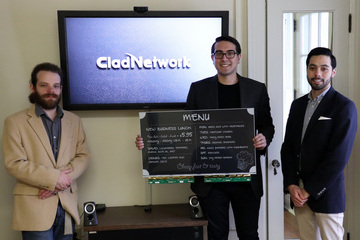 02/11/2019
A group of young entrepreneurs are hard at work on the SUNY Cortland campus, striving to shape the future of digital signage.
CladNetwork is the first company to partner with SUNY Cortland through Start-Up NY, a program created by Governor Andrew Cuomo to spark the state economy. The company is already giving back to the College community, offering hands-on learning experiences to student interns interested in economics, marketing, design and coding, among many other fields.
Founded by a trio of Cornell University graduates — Chief Business Development Officer Frank Thomson, Chief Technology Officer James Shealy and Chief Executive Officer Andrew Reker — CladNetwork operates out of the College's McDonald Building at 60 Tompkins St.
"Partnering with SUNY Cortland in the Start-Up NY program has given us the opportunity to collaborate with students, faculty and alumni in the pursuit of both academic and economic growth. We look forward to the mutual success it will bring to our company and the College," Reker said.
The company provides PaperView digital displays that use e-paper technology, the same used in e-book readers such as the Amazon Kindle and Barnes & Noble's Nook.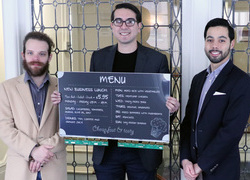 PaperView displays have a number of advantages over traditional television monitors. The e-paper technology uses 96 percent less power than LCD or LED systems, meaning consumers spend less on energy and can rely on solar or battery-powered solutions. Resistance to glare and sun damage allows the screens to be placed outdoors in direct sunlight with no ill effects.
Possible uses for these screens are innumerable, from menus in restaurants to maps and time tables in airports and train stations to information screens in office lobbies or public spaces. Clients can easily adjust content through a HDMI connection to a digital device.
CladNetwork is finalizing the design of water- and dust-proof enclosures and hopes to have its screens available for purchase soon. The displays will be available in both black-and-white and color models.
In September 2018, CladNetwork joined The Tech Garden in Syracuse, an incubator that helps the development of technology start-ups in Central New York, as a virtual member. The Tech Garden offers workshops, networking and other resources that have allowed CladNetwork to interact with potential customers and area partners.
Faculty members, such as Economics Department chair Kathleen Burke, have also been instrumental in helping connect CladNetwork to the SUNY Cortland campus.
"I am excited that CladNetwork chose to stay in Central New York and partner with SUNY Cortland," Burke said. "Their application to the College clearly identified the benefits to our partnership, particularly for our students. Students from majors across campus have already been participating in internships with the company."
A three-person faculty committee reviewed CladNetwork's application. Following approval from the College's representatives, the Governor's Office approved the partnership through Start-Up NY.
The inspiration for CladNetwork came from the co-founders' time as undergraduates at Cornell. They were brainstorming about ways to inform the campus community about events happening in and around Ithaca and developed a prototype display for Cornell's Innovation Award Competition. The original design won first prize and they decided to form a corporation and make use of the Start-Up NY benefits provided at SUNY Cortland.
Gospel Choir Multicultural Celebration Set for Feb. 16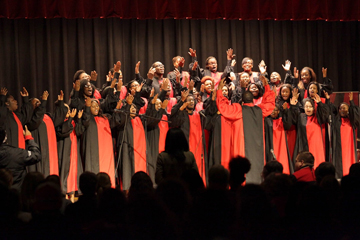 02/12/2019
Musical and dance performances by members of the SUNY Cortland community will highlight the 2019 Gospel Choir Annual Multicultural Celebration, which takes place Saturday, Feb. 16.
The event begins at 4 p.m. in the Old Main Brown Auditorium.
Tickets cost $2 for students and $5 general admission and may be purchased at the door.
The SUNY Cortland Gospel Choir will sing two selections: "All of my help" by Hezekiah Walker and "Awesome God" by Youthful Praise.
Other performances will be by the Rock, Jazz and Blues Ensemble, Pyrodynasty Step Team, Lambda Sigma Upsilon Latino Fraternity, Inc., Hermandad de Sigma Iota Alpha, Sorority Inc., Omega Phi Beta Sorority, Inc., Diversity Rhythm and Movement Association (DRAMA), Keonna Grayoutlaw, Jason-Jorge Powell, Alice Lou and Jordan Pedroza.
The celebration is sponsored by the Gospel Choir and the Africana Studies Department. The event also is supported by the student activity fee.
The event continues the College's Black History Month, which is co-sponsored by the President's Office; Institutional Equity and Inclusion Office; the Provost and Vice President for Academic Affairs' Office; the Center for Gender and Intercultural Studies; the Vice President for Student Affairs' Office; the Multicultural Life and Diversity Office; the Dean of Arts and Sciences' Office and the Political Science Department
Individuals are welcome to make a donation to the College's Gospel Choir if they cannot attend the event.
For more information, contact Seth Asumah or Lima Stafford
Fear of Wilderness Is Feb. 27 Topic
02/07/2019
Where older generations see the great outdoors as a place of beauty, peacefulness and recreation, many youth instead experience the wilderness as more "Blair Witch Project" or "Zombie Apocalypse" than paradise on earth.
"Yes, I went outside to look for the scary clowns," admitted one SUNY Cortland undergraduate, regarding the online hoax several years ago involving reported sightings of the costumed menace in cemeteries around the nation.
Sharon Todd, a SUNY Cortland professor of recreation, parks and leisure studies, plans to explore how current generations, who seem to be spending less and less of their childhood outside, perceive wilderness environments, during a lecture on Wednesday, Feb. 27, at the College.
Titled "Scared to Death? Changes in College Students' Fear and Anxiety in Wilderness Environments Over Time," Todd's talk will explore changes over roughly the last 20 years in college students' fears of the outdoors.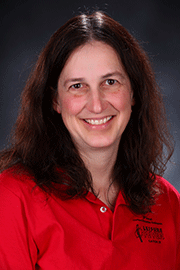 The lecture will begin at 4:30 p.m. in Moffett Center, Room 2125. A reception to welcome her will precede the lecture across the hall at 4 p.m. in the Rozanne M. Brooks Museum, Moffett Center, Room 2126.
The talk continues the College's 2018-19 Rozanne M. Brooks Lecture Series on the theme of "The Culture of Death," which explores the anxieties felt in some cultures, contextualizing them in the 21st century Western experience. The series events are free and open to the public.
Today's world has many more Little Red Riding Hoods, or so it seems.
Todd's talk encompasses research in 1989 and in 2018, when participants' levels of social and physical anxieties were measured before, during and after a two-week outdoor education practicum in the Adirondack Park.
Historically, wilderness symbolized "wild" places to be feared or conquered, but eventually became associated with beautiful, pristine, cherished areas, according to Todd.
Now the outdoors to many college students represents a scary, unknown realm.
"How do their levels of perceived fear compare?" said Todd, who earned a Ph.D. in leisure studies from The Pennsylvania State University. "What insights can we gain to better facilitate college students' wilderness experiences?"
Two more Brooks series lectures will take place this semester.
Janis Whitlock, associate director of Cornell University's Bronfenbreanner Center for Translational Research, will address how current youth use self-injury to speak and how it serves as a cultural emblem of the age, on March 13. Her discussion is titled "My Blood in Between Heaven and Earth: Self-injury and the Embodied Language of Pain, Power and Vulnerability."
On April 3, a Spanish language and culture specialist from University at Albany will give a talk on "Newfangled Vampires and Zombies in Latin American Literature and Film." Carmen Serrano, an assistant professor of Spanish, has studied how vampire and zombie figures have inspired Latin American films since the 1950s.
The "Culture of Death" series talks all take place on Wednesdays and begin at 4:30 p.m. in Moffett Center, Room 2125. Before each lecture, a reception to welcome the speaker will start at 4 p.m. in the Rozanne M. Brooks Museum, Moffett Center, Room 2126. The Brooks lectures and receptions are free and open to the public.
Although inevitable and therefore of interest to all humans, cultures view the end of life differently, many as the doorway to another, sometimes better, existence. In the West however, death is viewed more often as something to be feared and avoided as long as possible.
The 2018-19 Brooks Lecture Series is sponsored by a grant from Auxiliary Services Corporation (ASC) and the Cortland College Foundation. For more information, contact Brooks Museum director Sharon Steadman, a SUNY Cortland professor of sociology/anthropology, at 607-753-2308.
Study Abroad Fair Planned for Feb. 14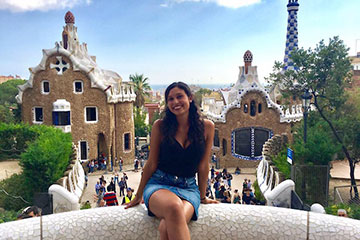 02/11/2019
SUNY Cortland's international school partners including Belize, Costa Rica, Ireland and Spain will showcase their programs during the Study Abroad Fair on Thursday, Feb. 14.
The event will be held from 11 a.m. to 2 p.m. in Corey Union Exhibition Lounge. The fair is free and open to the campus community. Information on funding and scholarships will be available.
"Students who visit the Study Abroad Fair will learn of the more than 1,000 study abroad destinations that are available through SUNY, including internships, service-learning, faculty-led programs and traditional study abroad programs," said Hugh Anderson, senior study abroad advisor in the College's International Programs Office, which is hosting the fair.
"There is a program for every field of study — some for the same cost as studying here at SUNY Cortland or even less," he said.
At the fair, students who have studied abroad already, as well as international visitors on campus and representatives from other SUNY campuses, will be on hand to describe their life-changing experiences and give their classmates a taste of what awaits them as scholars in a different land.
Participants may enter a raffle for a chance to win one of two $500 travel awards that can be used in the future towards any SUNY study abroad program.
At SUNY Cortland, students may choose from a wide array of SUNY-sponsored destinations, virtually anywhere in the world, in a range of disciplines. Study abroad participants may choose options that include attending a college or university, participating in an internship, student teaching, volunteering their talents, engaging in a faculty-led program or joining a short-term specialized program.
"Study Abroad 101," an information session on how to get started with the study abroad process, will be offered throughout the semester. Individuals only need to attend one session. These will be offered every Friday at 3 p.m. in Old Main Colloquium.
Surveys exploring the long-term impact on a student's personal, professional and academic life show that the experience of immersing one's self in another culture positively influences the individual's career paths, world-view and self-confidence.
For more information on the fair, contact studyabroad@cortland.edu or 607-753-2209 or visit the International Programs Office in Old Main, Room 219 or online at cortland.edu/studyabroad.
'Beauty and the Beast' Gymnastics/Wrestling Event Feb. 13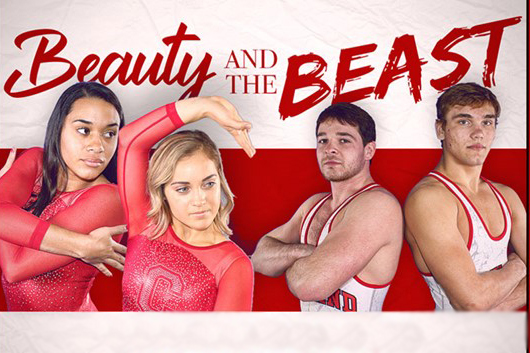 02/12/2019
SUNY Cortland Athletics will be hosting a "Beauty and the Beast" combined women's gymnastics and wrestling event on Wednesday, Feb. 13, at 6:30 p.m. at Park Center Corey Gymnasium. Both programs will host Ithaca College, with the gymnastics dual meet and the wrestling dual match running simultaneously in the gym.
Cortland first hosted a "Beauty and the Beast" event four years ago and again two years ago. Last year, Ithaca hosted the event under the title "Rumble and Tumble." The combined format has been utilized in recent years by Division I schools such as Boise State, Brown, Iowa State and Maryland.
Tickets are $4 for adults and $3 for senior citizens and students with ID. SUNY Cortland students, faculty and staff are free with their college ID, and all children 12 and under are also admitted free.
Strength and Conditioning Symposium on Campus April 7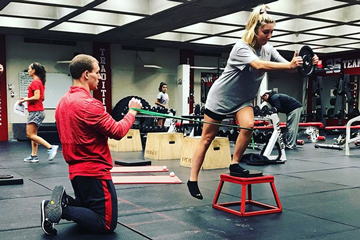 02/12/2019
The SUNY Cortland Athletics Department and Kinesiology Department will be presenting a Strength and Conditioning Symposium on Sunday, April 7 from 9 a.m. to 4:30 p.m. at the Park Center.
The cost to attend is $40 for current college students and $120 for professionals. Pre-registration is encouraged, although walk-ups on the day of the symposium will be allowed. A registration web site link will be posted in the near future.
The symposium is a one-day conference for personal trainers, sport coaches, strength and conditioning coaches, students, and other fitness professionals. The topics covered in the presentations will focus on a variety of subject ranging from sports psychology to training parameters.
The keynote speaker will be Ron McKeefrey, the Vice President of Performance and Education for the sports floor company PLAE and a former strength and conditioning coach who worked with programs in NFL (Cincinnati Bengals, Tampa Bay Buccaneers), Major League Baseball (Kansas City Royals) and on the collegiate level (Eastern Michigan University, University of Tennessee, University of South Florida).
Dana Cavalea – former New York Yankees strength and conditioning coach, presenting "How to Train Like a Pro"
Ian Markow – founder of Markow Training Systems, who will be conducting a 90-minute "hands on" Kinstretch session
Justin Kompf '12, M '16 – SUNY Cortland Athletics' former head strength and conditioning coach
Nancy Newell '15 – Director of Sports Performance at The Strength House (Boston, Mass.) and former Physical Preparation Consultant for both the University of Florida and Alabama softball teams, presenting "Understanding Strength Characteristics and How They Relate to Sport"
Free parking will be available in the parking lots surrounding Park Center. For directions to campus or the Park Center, use the GPS address: 1 Folmer Drive, Cortland, NY 13045.
In the event that SUNY Cortland must cancel the conference, participants will be notified and given a full refund in a timely manner. In the event that a participant must cancel, the event organizer Phill Wiltshire must be notified in writing at Phillip.Wiltshire@cortland.edu at least 48 hours in advance of the program. At that time, a full refund will be issued to the participant to be received within 30 days. If written notice is not received within 48 hours of the program, no refund will be given and the participant will forfeit any fees paid toward the program.
ASC Online Program Grant Applications Due Feb. 15
Auxiliary Services Corporation (ASC) Program Grant applications for the 2019-20 academic year must be sent by midnight on Friday, Feb. 15.
Applications are submitted online and applicants are asked to read the grant guidelines carefully before submitting an application.
Each year the ASC Board of Directors allocates funds to support grants for a wide range of purposes and projects that enhance the life of the SUNY Cortland community.
Although ASC is willing to consider a wide range of ideas, it seeks to avoid duplicating other funding sources or funding projects more properly supported by state funds. Therefore, applicants should first seek funding from primary funding sources.
ASC grant funds may not be used for salaries, honoraria, travel normally funded by the College's budget, or scholarships for SUNY Cortland faculty, staff or students. Funds may not be used to purchase computers, related hardware or software. All purchases will be processed in accordance to ASC's financial and related GAAP policies.
In general, Program Grant funds may not be used exclusively for food for SUNY Cortland students, faculty or staff. Funding for food may be considered if the food is deemed integral to the success of the program or event. All food shall be provided by ASC. Other grant guidelines are described in the application package and online.
For more information or assistance, contact Judy Standish by email or at 607-753-4325.

Suggest a feature story
---
Faculty/Staff Activities
Alexandru Balas
Alexandru Balas, International Studies Department and director of the Clark Center for International Education, gave a presentation titled "When Good People Do Something: The Actions of Two Romanians and a Salvadoran During the Holocaust" as part of the Conversations in Conflict Studies Series at the Program for the Advancement of Research on Conflict and Cooperation. The series was held on Feb. 6 at Maxwell School of Citizenship and Public Affairs, Syracuse University.
Tyler Bradway
Tyler Bradway, English Department, had his book, After Queer Studies: Literature, Theory, and Sexuality in the 21st Century, published recently by Cambridge University Press. Co-edited with E.L. McCallum from Michigan State University, the book contains 12 chapters that address the reciprocal relationships between queer studies and literary studies, including Bradway and McCallum's co-written essay, "Thinking Sideways, or An Untoward Genealogy of Queer Reading." Read more about the book.
John C. Hartsock
John C. Hartsock, Communication and Media Studies Department, had his article, "Explorando o Journalismo Literario e a Verdaded no Vinho," published in the recent issue of the journal Brazilian Journalism Research. The article was translated into Portuguese by Mateus Yuri Passos of the Universidade Metodista de São Paolo.
Szilvia Kadas
Szilvia Kadas, Art and Art History Department, has 34 of her illustrations and designs on display from Feb. 4 to Feb. 24 at M. Gallery, Marczibanyi Cultural Center, Budapest, Hungary. Kadas's solo show is titled "The Natural Environment and People."
Kathleen A. Lawrence
Kathleen A. Lawrence, Communication and Media Studies Department, has learned that her poem, "Things That Go Bump and Smile in the Night," has been nominated for a Rhysling Award from the Science Fiction and Fantasy Poetry Association.
Robert Spitzer
Robert Spitzer, Political Science Department, is the author of two recent op-eds. His article, "Why the Supreme Court Will Almost Surely Strike Down New York's Gun Law," was published by the New York Daily News on January 24. His article, "Why 'Vice' Deserves an Oscar," appeared in the Los Angeles Times on February 7.
Tadayuki Suzuki
Tadayuki Suzuki, Literacy Department, and Darryn Diuguid of McKendree University, wrote an article titled "A Visit with Princess Boy, Jazz, Kyle, Morris and Jacob: Analyzing Recent Picture Books with Transgender and Gender Nonconforming Characters." The article was published in the February issue of the Journal of Interdisciplinary Education, Volume 15, Issue 1.
Gregg Weatherby
Gregg Weatherby, English Department, will have the following poems published in Home Planet News Online #6: "Red Sky at Morning," "Remembering the Garden" and "Wolf Road and Holy Ground."

Submit your faculty/staff activity