SUNY Cortland Receives $1 Million Legacy
02/12/2014
SUNY Cortland has received more than $1 million from the estate of a retired public school teacher to create a scholarship fund for ambitious students who might not otherwise be able to afford college.
The gift -- the largest realized bequest in College history and one of the most generous gifts ever received by SUNY Cortland -- was made by the late Esther Hawthorne, whose 37-year career influenced young lives from elementary to high school.
Hawthorne, who spent 25 years of her career teaching in the Syracuse City School District, passed away in May 2013 at the age of 95.
"Education was first and foremost to Aunt Esther," her niece, Inez Baker, said. "As a teacher, she worked with children who she knew could be successful in college, but came from families who couldn't afford to send them. She wanted to help make sure that students who are college material have the ability to get to go to college."
Hawthorne's bequest will be used to create the Esther K. Hawthorne Scholarship Fund to help SUNY Cortland students who demonstrate financial need. She and her late husband, Leslie, who died in 1992, never had sons or daughters of their own. But Esther Hawthorne considered the generations of students in her classroom to be her children, Inez Baker said.
Having grown up on a farm north of Syracuse during the Great Depression, Hawthorne could relate to students whose families had trouble making ends meet. Her three sisters picked strawberries during the summers to raise money to send Hawthorne to Oswego State Teacher's College (now SUNY Oswego), and Hawthorne did housework to pay for her room and board. She eventually earned advanced degrees from Syracuse University.
"My aunt knew what it was like to scrimp and watch every penny," Baker said of her aunt, whose husband had worked on the New York State Barge Canal. "She lived very modestly in the house they bought in 1949, paid cash for anything she needed and paid attention to the interest on the money she saved."
Hawthorne taught in public schools in Ithaca, Cooperstown, Lyons and North Syracuse before spending the bulk of her career in Syracuse. She taught elementary school, middle school and high school and served in positions ranging from classroom teacher to guidance counselor to building principal, Baker said.
During the 1980s, Hawthorne invested her money in certificates of deposit (CDs), which at the time often paid double-digit interest rates. She moved her money around frequently, shopping around for whatever banks offered the highest return. By the time of her death, those savings had risen to more than $1 million.
Hawthorne was proudly independent. She lived on her own and maintained a garden until months before her death, despite having suffered two broken hips. Her relatives can recall seeing her shoveling snow while using a walker.
Education and hard work are the keys to success, Hawthorne believed. As someone who avoided borrowing to the point where she and her husband purchased their vehicles with cash savings, it bothered her that so many deserving students are forced to take on huge debts to attend college. Hawthorne decided to leave a legacy that would help those students pay for their education.
Many of her students in Syracuse wanted to follow in her footsteps to become teachers. Most of them went on to attend SUNY Cortland, which offers the largest accredited teacher education program in the Northeast and was within an hour's drive of their homes, Baker said. Because of that, Hawthorne decided to focus her scholarship program in Cortland.
"The College is extremely grateful for this generous gift, and will make sure that Esther's legacy continues the work she dedicated her life to," said Kimberly Pietro, SUNY Cortland's vice president for institutional advancement. "SUNY Cortland prides itself on being an institution of opportunity and access. Many of our students have real financial need and Esther's generosity will allow them to get the education they deserve."
Inez Baker, at left, the executor of Esther Hawthorne's estate, hands a $1 million check to Kimberly Pietro, SUNY Cortland's vice president for Institutional Advancement.
College Cuts Out the Food Waste
02/18/2014
More than five tons of uneaten hamburgers, wilted lettuce, leftover pasta and other food scraps will be kept out of the local landfill and sewage system this year, thanks to a new approach to food waste management at SUNY Cortland's busiest dining hall.
The latest sustainable effort initiated by Auxiliary Services Corporation (ASC), the College's not-for-profit provider of many essential campus services, involves an innovative measurement tool, a massive machine that grinds meal scraps to a pulp and a switch to served portions at Neubig Hall.
The results speak for themselves: a reduction of nearly 1,400 pounds of food waste per week since the start of the academic year, plus estimated savings that could range from $30,000 to $40,000 by the time the year is over. It also means less waste flowing into the local landfill or down campus drain pipes, plus an abundance of free compost for a local farmer.
And that's just one dining hall.
"What gets measured gets done," said William McNamara, the director of dining services for ASC. "And if you're not measuring it, I can assure you it's not getting done."
That belief led McNamara and his staff members to begin tracking food waste much more closely in Neubig, the only College dining facility that lets students eat as much as they want for a standard meal price.
"When you work in a kitchen, there's going to be unavoidable food waste," McNamara said. "But you're always looking to find that fine balance where you're producing enough healthy options without throwing away an excessive amount of food."
In August, ASC introduced LeanPath, an electronic kitchen scale used to measure the garbage tied to food production, such as trimmings, unused items that have expired or overproduced menu options. ASC staff members enter a code for the item that they're weighing and LeanPath measures and categorizes the waste.
The result offers plenty of data for dining services staff members — what foods are being overproduced, which menus produce the most trimmings, how fruit waste compares to vegetable waste and so on.
But that information only accounts for a piece of the puzzle.
Because Neubig offers an unlimited menu, customers in the past have tended to "eat with their eyes," as McNamara puts it, and throw away uneaten food without much concern. Although LeanPath provides a clear view of the kitchen waste associated with food production, it doesn't take into account the scraps that are thrown away by students at the end of a meal.
Enter the massive behind-the-scenes machine that grinds food waste to a pulp after it's cleared from plates. The machine spits out a mashed substance that is collected in garbage barrels, which weigh roughly 200 pounds when full. By subtracting the weight provided by LeanPath in the kitchen from the total weight of the barrels, the ASC staff can estimate thrown-away consumer waste.
Scraps from the kitchen previously went into trash cans and eventually to the landfill while uneaten food was sent down the garbage disposal and into the sewer system. Now, the waste goes to Larry Jones, a local farmer and the owner of Little York Farms in Homer, N.Y., who turns it into compost. Jones uses it as fertilizer and sells the excess to individuals for their gardens.
"He's very appreciative," McNamara said, explaining that ASC delivers waste barrels from Neubig twice each week along with biodegradable garbage from Hilltop, another SUNY Cortland dining facility.
When it comes to tracking the exact amount of waste reduction, McNamara isn't satisfied computing simple weight totals and banking on downward trends. After all, it would be difficult to compare high-traffic weeks to shorter ones leading up to semester breaks. That led him to create a Microsoft Excel spreadsheet that factors in the number of meals purchased at Neubig each week.
The result is data that tells ASC the amount and cost of waste per person, along with plenty of other numbers that allow for more accurate comparisons.
"I thought we were doing a good job with waste even before LeanPath," McNamara said. "What I've learned is that we were doing a pretty good job, but that we could do better."
Doing better means constantly evolving, which is why ASC discusses waste trends at its staff meetings and adjusts food production sheets accordingly. When the amount of customer food waste began creeping up early in the fall semester, ASC moved to a full-service model in Neubig where staff members serve food to customers instead of customers helping themselves.
The change took some adjustment from students at first, but quickly initiated its intended downward trend in garbage.
"It's about portion size," McNamara said. "Not only are we cutting back on waste, it's also healthier. And students know that if they want more, they can come back for it."
The estimated annual cost of thrown-away food totaled just less than $164,000 before ASC switched from its self-service model Oct. 28. By the end of the semester, ASC had lowered the value of its food waste to roughly $126,500, if averaged over the entire year. As expected, the estimated weight of annual food waste dropped significantly too — from 102,400 pounds to 81,067 pounds by the end of the fall semester.
"There are other colleges that compost and use LeanPath," McNamara said. "What makes our process kind of unique is the way we're measuring."
He's received phone calls from other dining services providers hoping to learn about the College's waste reduction strategies. ASC also recently submitted an entry in the category of sustainable efforts to the annual awards competition organized by the National Association of College and University Food Services.
"Our goal is to keep going, to keep noticing a downward trend," said McNamara, when asked about ASC's waste reduction goal. "Our goal is to get more people to see what we're doing.
"That way, we're helping each other."
---
Capture the Moment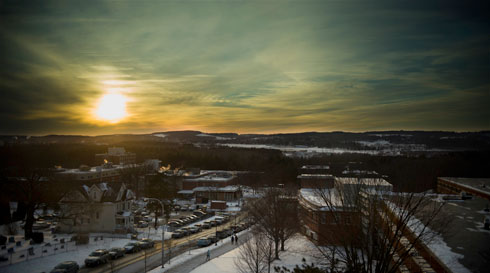 As the sun sets over the SUNY Cortland campus on a mid-February afternoon, students walk from classes in cold temperatures on cleared sidewalks. While local forecasters discuss lake effect snow, wind chills, snow days and the polar vortex, take note that spring is just a month away.
---
In Other News
Gallery Exhibition Curator to Speak Feb. 18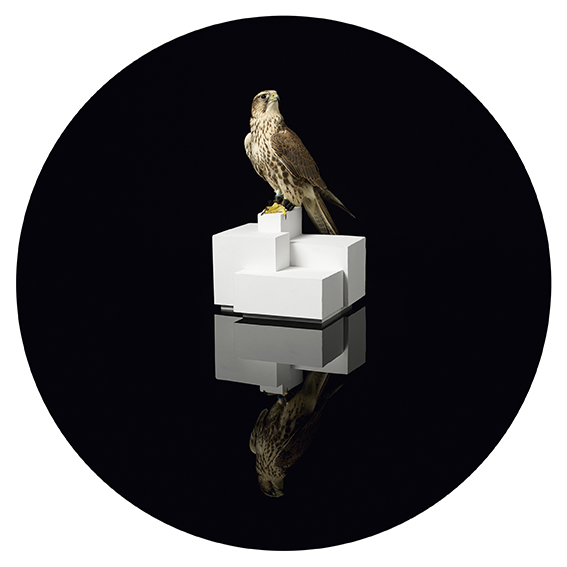 02/17/2014
A New York City art gallery owner will deliver the curator's talk for the latest exhibition at SUNY Cortland's Dowd Gallery Tuesday, Feb. 18.
Bart Keijsers Koning, who curated "Anomie: Fractured Art Norms," will speak at 5 p.m. His talk is free and open to the public.
The Dowd Gallery remains housed temporarily on the third floor of Main Street SUNY Cortland, 9 Main St. The current exhibition runs through Friday, March 7.
Normal gallery hours are 10 a.m. to 6 p.m. Tuesday through Friday and 10 a.m. to 2 p.m. on Saturday. The gallery is closed Sunday and Monday.
Keijsers Koning is the curator and co-owner of the LMAKprojects gallery in New York City. The gallery space, located on the Lower East Side, presents works in all media, ranging from drawing, painting, photography, video/film, and sculpture by artists from all over the world. It has been reviewed by publications such as The New York Times, Art in America and The Village Voice.
Prior to joining LMAKprojects in 2009, Keijsers Koning curated in the Netherlands and the U.S. He graduated from School of Visual Arts in 2000 and specialized in painting.
The SUNY Cortland exhibition he curated includes paintings, drawings, sculpture and video art from six contemporary artists. Featured artists, inspired by art movements mostly prior to the late 20th century, include Martin Basher of New Zealand; George Bolster of Ireland; Jasmina Cibic of Slovenia; and Jeff Grant, Russell Nachman and Carlos Rigau, all of New York City. Each one pieces together fragmented practices from the past to create new artistic insight.
The noun "anomie" refers to a breakdown of social bonds between individuals and their communities, making the title fitting for the exhibition.
Each artist lends a different perspective:
• Basher is a sculptor and painter whose work frequently deals with consumer culture. With references to minimalism, design and retail display, his sculptures feature formal, yet subtly uneasy, arrangements of consumer goods.
• Bolster often examines belief systems with his drawings and sculptures. His work reveals personal political and religious skepticisms, looking at "the propaganda and power of visual culture continually employed … by a variety of organizations." His recent series of drawings and sculptures merges the evolution of the human species with body dysmorphia and plastic surgery.
• Cibic investigates objects and the status attached to them. Her work, which is presented through photography, performance, installation and video, is "an elaborate and humorous investigation into the preservation of culture and its objectification." Her 2010 print "Perch for Falco-cherrug" is pictured above.
• Grant works across a variety of media, including sculpture, video, installation and drawing, and deals with the transcendence of an artist's mark, or the placement of material in a new identity. He "exposes the inherent restrictions in a wide variety of materials and alters their identities by imposing new constraints on them."
• Nachman, known for his use of watercolor on paper, uses allegory to take a critical look at his own cultural roots and culture at large. He relies on black metal music culture to portray a harlequin, or jester, for current times. These modern day jesters "become the unwitting relaters of an unspoken truth — the folly behind all of our own masks."
• Rigau relies on artifice, display and perception, using plastic imitations of natural materials in his installations and two-dimensional works. His practices reflect a combination of his Cuban heritage and his investigation of the American notion of aspiration.
The Dowd Gallery remains housed temporarily on the third floor of Main Street SUNY Cortland, 9 Main St., through the end of the academic year while the Dowd Fine Arts Center prepares to re-open after renovations. The gallery will return to the Dowd Fine Arts Center in August.
For more information, images of exhibition works or to schedule a group tour, contact Gallery Director Erika Fowler-Decatur at 607-753-4216.
Alumnus to Join Academic Hall of Fame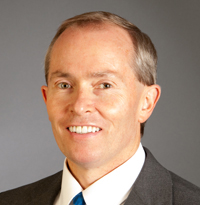 04/03/2014
Robert D. Hofmann '82, who led Vermont's largest government department and moved seamlessly between executive roles in the private and public sectors, will become the 13th inductee into the SUNY Cortland Academic Hall of Fame.
Hofmann of Waterbury Center, Vt., now the senior vice president and senior operations officer of Union Bank in Morrisville, Vt., will be recognized on Thursday, April 3, when he addresses the President's List reception, an event honoring the College's students who achieve grades of A-minus or better in each of their courses for a given semester as well as meeting other academic performance criteria. SUNY Cortland President Erik J. Bitterbaum will open the event, which will honor 408 students this year. The reception begins at 4 p.m. in the Corey Union Function Room.
Created in 2006, the Academic Hall of Fame honors SUNY Cortland alumni who graduated 10 or more years ago with magna cum laude or higher honors, and who have made significant contributions to society through their chosen professions. The Hall of Fame wall is located in the Dorothea "Dottie" Kreig Allen Fowler '52, M '74 Old Main Grand Entrance Hall.
Last year, the College honored William Richards '88, an executive director of discovery research in the Metabolic Disorders Department at Amgen, Inc., and a leading researcher of novel therapeutics in areas including diabetes and cardiovascular and kidney diseases.
This year, Hofmann will be recognized based on a remarkable career in which he merged public and private sector service, reflecting the kind of diversity and flexibility graduates need to embrace in today's economy.
"Your record serving the state of Vermont demonstrates a sense of integrity and commitment to the public good," stated R. Bruce Mattingly, dean of the School of Arts and Sciences, in a letter to Hofmann announcing the recognition. "We hope our students show equal interest in advancing their communities through the work of government."
From 2008 to 2011, Hofmann was secretary of human services for the State of Vermont, managing the state's largest, most complex division. In that role, he managed nearly half of Vermont state government. Hofmann led more than 3,000 employees through a tumultuous period, confronting unprecedented budget reductions while maintaining and enhancing critical operations. He addressed a wide-range of issues that included child abuse, hunger, homelessness, health care, client benefits, H1N1 Flu and corrections reform.
Previously, he had been the state's commissioner of corrections, a post he accepted in 2005 after serving Vermont's commissioner of finance and management, since 2003. After overseeing the state's multi-billion dollar expenditures and revenues, Vermont's governor had asked him to tackle the Department of Corrections, which was then widely called the toughest job in Vermont state government. Hofmann said that he accepted, knowing he didn't have the typical law-enforcement background.
As the chief executive officer of Vermont's prison system, Hofmann applied a commonsense approach to address volatile issues such as prison overcrowding, security risks, staff safety and offender recidivism. During his tenure there, the correctional officer attrition rate dropped dramatically even as he led 1,100 employees through major operational restructuring.
"If I could rewind the tape, I would do it all again," Hofmann said, looking back on his unique career. "I would go to Cortland, I'd go to business school. We don't know what the future's going to hold for us in a career. One door shuts, another door opens.
"There are benefits to specialization but also to having a broad educational experience," he said. "That has worked out well for me. It's the generalist nature of my background that's allowed me to adapt to a variety of career opportunities."
At Union Bank since 2011, Hofmann currently supervises the deposit and electronic operations, marketing, information technology and merchant card services.
It isn't his first foray into the corporate world. Before his career in public service, Hofmann was senior vice president, director of business services at Chittenden Bank in Burlington, Vt. for three years. He had moved up through the ranks at Chittenden, first as vice president, director of marketing from 1990 to 1996 and then as senior vice president, director of marketing from 1996 to 2000. His marketing efforts in particular created a product that attracted well over $100 million in sustainable, profitable deposits, propelling Chittenden Bank to the top of the national rankings for core deposits and boosting earnings by several million dollars annually.
His five years with American Express in New York City, from 1985 to 1990, also were marked by steady professional progress in various marketing roles, eventually becoming director of lodging-marketing in 1988.
Hofmann was first introduced to the corporate world was as a business analyst with Dun and Bradstreet in New York City a few months after college.
As a student at SUNY Cortland, he spent a semester in London, earned numerous awards and scholarships and served with Joyce Hall '82 as the Didaescaleon yearbook co-editor-in-chief.
After earning a B.A. in history with a minor in management, and graduating summa cum laude from SUNY Cortland, Hofmann obtained an M.B.A. in marketing and finance from the Columbia University Graduate School of Business in New York City. He completed an additional concentration in public and non-profit management and served as a coordinator for Oxfam, an international organization that fights poverty. It's also where he met his wife, Katherine Walker.
He completed a three-year program in optimizing customer profitability with the Stonier Graduate School of Banking in 1999.
Hofmann is a board member of Vermont Public Television, the Vermont Technology Council and ReBuild Waterbury. He is a former board member of the Vermont Housing Conservation Board, the Vermont State Retirement Fund and Vermont Chamber of Commerce. He graduated from the Leadership Champlain program. From 1988 to 1992, he served his alma mater on the SUNY Cortland Alumni Association Board of Directors.
He has dual citizenship in the U.S. and Ireland, speaks German and has completed 10 marathons. He enjoys travel, genealogy and hiking.
Civic Engagement Survey Open Through Friday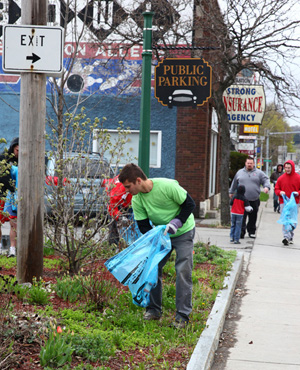 02/20/2014
SUNY Cortland campus community members are encouraged to make a strong final push in completing an important survey that measures the civic engagement of the College's undergraduate students.
The web-based National Assessment of Service and Community Engagement (NASCE) will be available for SUNY Cortland undergraduates to complete through Friday, Feb. 21. Just for taking the survey, students are eligible to win an Auxiliary Services Corporation (ASC) gift card worth at least $25.

Led by Siena College's Research Institute, the survey measures an institution's overall community impact and evaluates the rate, frequency and depth of civic-minded student activities.

Take the survey.

Twenty ASC gift cards worth $25 will be awarded randomly to students who complete the survey in addition to one grand prize gift card worth $500. All faculty and staff members, regardless of academic department or office, are asked to encourage students to complete the survey.
SUNY Cortland has been named to the U.S. President's Higher Education Community Service Honor Roll for seven consecutive years, receiving the list's "with distinction" designation each of the past three years.
The College's 2013 honor roll application reported nearly 3,000 students offered 185,772 community service hours during the 2011-12 academic year. The latest NASCE data will strengthen future applications and identify potential areas for improvement.
Contact Richard Kendrick, the director of the College's Institute for Civic Engagement and a professor of sociology/anthropology, at 607-753-2481 with questions about the survey.
ICE Offers Awards, Scholarships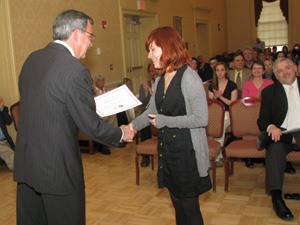 02/18/2014
SUNY Cortland's Institute for Civic Engagement is accepting nominations for its 2014 leadership awards as well as applications for eight scholarships tied to community service.
College students, faculty and staff members, and community residents can submit nominations for others or themselves by completing the form under the Leadership in Civic Engagement Awards heading on the left side Institute for Civic Engagement Web page at cortland.edu/get-involved.
Nominations, which will be reviewed by a committee made up of SUNY Cortland students, faculty and staff members, and community residents, will be accepted until Friday, March 7.
Additionally, applications for eight civic engagement scholarships totaling between $1,000 and $2,000 are being accepted online at cortland.academicworks.com. Both graduate and undergraduate students who will return to the College for the 2014-15 academic year for at least one semester are eligible to apply.
The application deadline for those awards, which can be found by searching "community service" on the scholarship Web page, is Saturday, March 1. Students should pay close attention to scholarship requirements, such as minimum grade point average.
Both the recipients of the 2014 Leadership in Civic Engagement Awards and the scholarship winners will be recognized at the Leadership in Civic Engagement reception, scheduled for 4:30 p.m. on Thursday, April 24, in Brockway Hall Jacobus Lounge.
Since 2005, SUNY Cortland has recognized students, faculty and staff members, and community residents for their contributions to the local quality of life. Last year, 29 students, eight faculty and staff members, six community members and three student groups received Leadership in Civic Engagement Awards.
Contact the College's Institute for Civic Engagement at getinvolved@cortland.edu with any questions about the awards nomination or scholarship application process.
24-Hour Giving Challenge Set for Feb. 27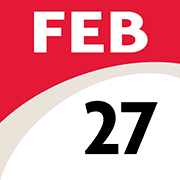 02/18/2014
The parameters of SUNY Cortland's first-ever 24-hour giving challenge are simple.
If 227 people make a gift of any amount to The Cortland Fund on Thursday, Feb. 27, Cortland College Foundation Board of Directors chair Louise M. Conley will offer $10,000 for student scholarships, research opportunities and other extracurricular pursuits.
It makes no difference if the person making the gift is a graduate or employee or simply a fan of the College. Every gift counts the same. The only requirement is that the monetary donation is made between midnight and 11:59 p.m. on Feb. 27.
Fittingly, the daylong fundraising initiative is being called the 2/27 Challenge to signify both the date and the donor goal.
"Colleges across the country have seen tremendous success building both pride and key funds through similar 24-hour giving challenges," said Jennifer Janes, the director of The Cortland Fund. "Cortland supporters have proven over and over that they're tremendously loyal people who are proud to be Red Dragons.
"They've also proven that they're up for any challenge. This is all about strength in numbers … a straightforward, easy way to collectively raise funds for SUNY Cortland students and their educations."
Conley, the generous philanthropist behind the 2/27 Challenge, hopes to create a spike in the number of alumni, employees and friends of SUNY Cortland who give annually to The Cortland Fund. She is the granddaughter of Francis J. Cheney, the second principal of the Cortland Normal School, and the daughter of graduates Rollin McCarthy '16 and Clara Cheney '17.
A licensed psychologist from Princeton, N.J., Conley has offered a transformational amount of financial support to the College, including a million-dollar gift to endow the Louise M. Conley Chair in Educational Leadership as well as funding to support the Francis J. Cheney Educational Issues Conference that takes place each summer on the SUNY Cortland campus.
People who choose to make a gift as part of the challenge can do it online or they can call 607-753-5572. Additionally, tables will be set up in Corey Union and Brockway Hall for College employees and students to make a gift in person.
To stay current with the day's progress, visit cortland.edu/challenge or the College's main Facebook and Twitter pages for updates.
Campus Invited to Comment on Cortaca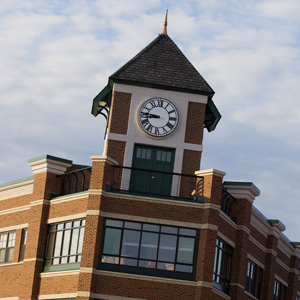 02/18/2014
All members of the SUNY Cortland campus community will have opportunities in the coming weeks to share their thoughts about Cortaca weekend with the joint community and college commission charged with finding solutions to related behavioral problems.
All faculty and staff members are invited to a special public meeting scheduled for 2 p.m. Friday, March 21, in the Corey Union Exhibition Lounge. Release time will be granted with supervisory approval.
All students, meanwhile, are invited to a second public meeting aimed at gathering student thoughts and ideas about preventing destructive celebrations related to Cortaca, Spring Fling or any other event. This meeting will be held at 7 p.m., Thursday, Feb. 27, in Sperry Center, Room 105.
"Students have already provided some great insights, and we think it's important to hear the thoughts of all students — including those who participated in the Clayton Avenue celebrations," said Leighmarie Weber, president of the Student Government Association and a member of the commission.
The meetings are part of a series of public sessions held by the commission to get input from community members, students, businesses and landlords to inform its deliberations and final report.
The commission, created by SUNY Cortland President Erik J. Bitterbaum and Cortland Mayor Brian Tobin, is charged with investigating last fall's Cortaca weekend and recommending ways to prevent bad behavior in the future.
Because of their unique perspective as both community members and college educators, commission members felt it was also important to hear the ideas of SUNY Cortland's faculty and staff. An invitation from committee co-chairs Kim Pietro, SUNY Cortland's vice president for institutional advancement, and Bruce Tytler M '88, former Cortland mayor and a member of the College Council, was sent to all faculty and staff last week.
Presentation Considers Human Trafficking Locally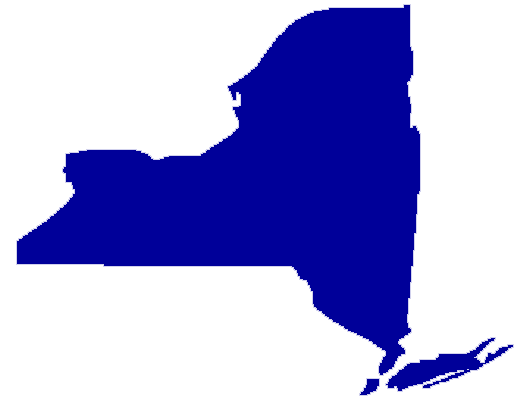 02/18/2014
SUNY Cortland will consider the local relevance of a major human rights issue often interpreted as foreign with a presentation Wednesday, Feb. 26.
"Human Trafficking in Upstate New York," a talk led by Gonzalo Martinez de Vedia and Renan Salgado from the Worker Justice Center of New York, takes place at 4:30 p.m. in Sperry Center, Room 105.
The presentation is free and open to the public.
"The bottom line is that human trafficking is a serious and growing problem in New York state and few people are aware of it," said Ute Ritz-Deutch, a lecturer in the College's History Department. "This can take many different forms.
"I hope that students will learn about this important problem and will get encouraged to get involved."
Human trafficking is one of the fastest-growing criminal enterprises in the world and upstate New York is no exception, becoming a source of both sex and labor trafficking in the U.S.
The Worker Justice Center of New York, with locations across the state in Kingston, Albany and Rochester, began exposing the problem in 2001 with a program that today leads investigations, taskforces and trainings statewide in all affected sectors and populations.
One of those fronts is the state's Southern Tier, where the newest of the anti-trafficking taskforces is in its formative stages.
Although primarily composed of law enforcement agencies and service providers for victims, the taskforces also rely on student groups and community organizations to take the conversation to businesses, public venues and homes.
According to Ritz-Deutch, the event's organizer, the human trafficking presentation is both a lecture and a call to action.
The Worker Justice Center of New York that Martinez de Vedia and Salgado represent concerns itself with people who are denied human rights, with a focus on agricultural and other low-wage workers. The Farmworker Legal Service of New York and the Workers' Rights Law Center merged to form the group.
Event sponsors include the College's History, Modern Languages and Political Science departments; the Center for Gender and Intercultural Studies; the Amnesty International student group; and La Familia Latina.
For more information about the presentation, contact Ritz-Deutch at 607-351-8033.
College to Host SafeZone Training Feb. 26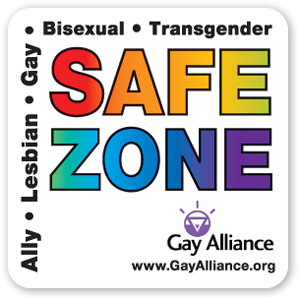 02/18/2014
A SafeZone sounds a bit like a sports term but instead it represents a new program that brings faculty and staff forward and visible to show their support for and encouragement of fellow students, faculty and staff in their diverse sexual identities.
The College's Multicultural Life and Diversity Office staff has provided SafeZone training to members of the campus community wishing to help those who identify themselves as lesbian, gay, bisexual, transgender, queer or questioning, and intersex (LGBTQI).
Since its launch on the SUNY Cortland campus in 2012, 60 professionals and 18 students have become SafeZone certified.
SafeZone training will again be offered to faculty and staff from 3 to 6 p.m. Wednesday, Feb. 26, in the Corey Union Fireplace Lounge.
The SafeZone program works by identifying and educating LGBTQI allies, who are individuals in the Cortland community who consider themselves to be open and knowledgeable about LGBTQI topics and who choose to provide support and advocate about those who identify themselves as LGBTQI.
Both students and faculty took part in the most recent training Dec. 4 in the Corey Union Fireplace Lounge.
"The session challenged us to be more aware of our language and actions, to think and act more compassionately, and to examine our own assumptions and vulnerabilities," says Mary Kate Boland, assistant director of campus activities.
"I feel more confident in my knowledge of LGBTQI issues and as an ally now that I am SafeZone trained," she said. "I want students and those seeking support to know that they can get that through me and when visiting my office."
Cortland student Gina Campese said that she learned a lot during the training session.
"The conversations that we had throughout the training were extremely eye opening," she said. "I developed a new sense of confidence in helping anyone who might need support.
"SUNY Cortland has come a long way in the last few years regarding LGBTQI acceptance and I am happy that I can say that I am a part of the progress in the future," Campese said.
Following the three-hour training session, individuals received a SafeZone sticker that they can use to let others know their space is considered a "SafeZone."
By training individuals to transform their office, work and communal space into a "SafeZone," the plan is to provide the LGBTQI community with recognizable and visible locations where one feels safe, welcomed and supported, organizers noted.
"The information, the exercises and opportunities to interact and share were enlightening and effective," said Vicki Wilkins, a professor of recreation, parks and leisure studies, who also served as one of the two trainers for the session. "But I will have to say that my favorite part was that SafeZone training was in fact a safe zone; and I think that was true for all of us — gay, straight, informed and not so informed. I see my sticker now every time I enter my office and I am reminded of the promise I made."
Body Appreciation Week Returns Feb. 24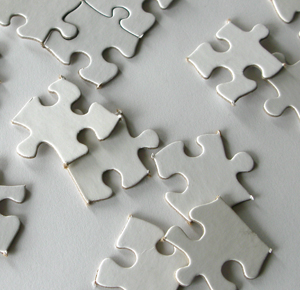 02/18/2014
Body Appreciation Week returns to SUNY Cortland on Monday, Feb. 24, encouraging campus community members to embrace their own unique physical attributes or "puzzle pieces" as organizers are referring to them.
"Appreciate the Pieces of Your Puzzle" is the theme for the 16th annual Body Appreciation Week series, devoted to promoting a positive self view of one's body. The weeklong initiative runs through Sunday, March 1, and takes place in the Corey Union Function Room, unless otherwise noted.
All events are free and open to the public.
The schedule includes a dance workshop led by a self-dubbed "fat activist," an open mic night featuring student performances and two keynote talks. Student-created work also will be on display in the Function Room from 11 a.m. to 7 p.m. Monday, Feb. 24, to Thursday, Feb. 27. That work includes a variety of presentations that encourage people to become allies with their bodies, rather than seeing them as their enemies.
"We feel that Body Appreciation Week should stand for accepting and appreciating the body that you have and being proud of that," said senior Cassandra Brown, a full-time intern in the Health Promotion Office who organized the week's events with senior Shannon McHugh, another full-time intern.
"It is important to us that not only students here at SUNY Cortland but whoever attends knows that it is perfectly acceptable to be yourself, in the body that you have," McHugh said.
Body Appreciation Week's events include:
• Monday, Feb. 24: dancer and choreographer Ragen Chastain leads a dance workshop at 7 p.m. A self-described "fat person," Chastain dances in partner competitions.
"We watched our first competition then immediately got a coach, started dancing seven days a week and started competing three months later," said Chastain, who manages a blog titled "Dances With Fat." It's built around the idea that "life, liberty and the pursuit of happiness are not size dependent."
"I started my blog to talk about my journey as a dancer with a 'nontraditional' body," Chastain said.
At the dance workshop, she will teach students how to appreciate their bodies through the art of dance.
• Tuesday, Feb. 25: an open mic night highlighting student talents takes place at 7 p.m.
• Wednesday, Feb. 26: Chastain returns to deliver a talk titled "The Positive Body" at 7:30 p.m. The Wellness Wednesday event will cover real options for health, happiness and high self-esteem.
• Thursday, Feb. 27: A student speaker shares "There's Beauty in Letting Go," a personal tale, at 7 p.m.
The student work on display in the Function Room throughout the week includes pieces that shed light on individuals. This includes posters, paintings, PowerPoint presentations and poster board displays.
"The main purpose of the exhibit is to allow everyone to express themselves in their own individual way," Brown said. "Also, another purpose is to be open-minded when thinking of the phrase 'body image.'"
Body Appreciation Week also will be held in conjunction with the Delta Phi Epsilon sorority's philanthropy project, which is aimed at fighting anorexia nervosa. The sorority plans to create t-shirts that will help bring awareness to the series, and its members will staff a table throughout the week in Corey Union.
College faculty and staff members are encouraged to donate $1 daily throughout the week in exchange for the ability to wear jeans to work. This year's Body Appreciation Week fundraiser proceeds will benefit people affected by Typhoon Haiyan in the Philippines.
Body Appreciation Week is a collaborative effort that receives support from several campus offices and groups. They include: Auxiliary Services Corporation; Campus Activities and Corey Union; Campus Artists and Lecture Series; the Counseling and Student Development Center; Recreational Sports; Student Activities Board; Student Health Service; the Health Promotion, President's, Residence Life and Housing and Vice President for Student Affairs offices; and Delta Phi Epsilon, Alpha Phi Omega and Eta Sigma Gamma.
For more information, contact Catherine Smith, the College's health educator, at 607-753-2066.
Belize Zoo Project Plans March 1 Fundraiser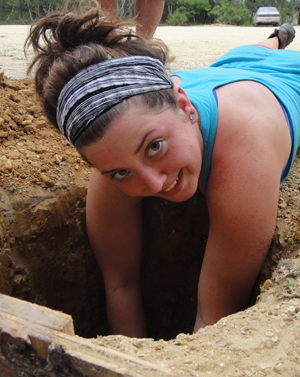 02/18/2014
A group of SUNY Cortland students will take its service efforts abroad during the College's spring break with the intention of making a zoo in Central America more accessible for people with disabilities.
Prior to takeoff, however, the group will look to offset the cost of a $10,000 renovation project at the Belize Zoo with a local fundraiser Saturday, March 1.
It runs from 7 p.m. to closing time at the Blue Frog Café in downtown Cortland and seeks to pull in monetary donations of any amount with live entertainment, raffles and food and beverages.
"I want to become more aware of the conditions in which people live, and have my eyes opened to all the things people don't have," said Danielle Ben-Horin, a sophomore inclusive special education major who will make the trip from March 10 to 14. "I want to see how we can improve the environment and make it more inclusive."
Ben-Horin is one of 10 SUNY Cortland students who will travel to Belize at her own expense to complete the Special Topics in Recreation and Leisure Studies course taught by Vicki Wilkins, a professor of recreation, parks and leisure studies. The spring break trip will include work on accessible pathways at the zoo, a bike ride to advocate for people with disabilities and other service-learning projects.
It's just the next step in the Belize Zoo Transformation Project, a major effort that began more than a year ago when the Inclusive Recreation Resource Center (IRRC) housed at SUNY Cortland stepped up to promote accessibility abroad.
What started as a challenge for one patron has turned into an accessible parking lot and restroom at the zoo. Thousands of dollars have been raised so far, but the cost to complete the inclusion project comes with a hefty price tag to purchase asphalt for the pathways project.
People who are unable to attend the Blue Frog Café fundraiser can give online to the project at www.indiegogo.com/projects/belize-zoo-accessibility-project.
For more information or to offer a donation for the Blue Frog event, contact Wilkins at 607-753-4972.
Class Offers $10,000 to Local Agencies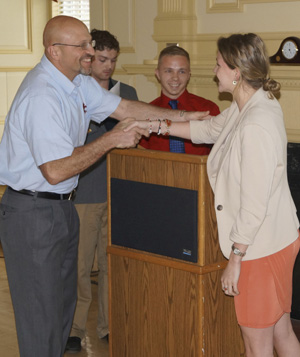 02/18/2014
SUNY Cortland students again will review grant applications to award $10,000 to local non-profit organizations as part of a political science course devoted to philanthropy and civic engagement.
Using funds from the Boston-based Learning by Giving Foundation, students in the Philanthropy and Civic Engagement: Learning by Giving course will distribute up to five grants to Cortland County applicants. Students enrolled in the course will look to make grant decisions that have a direct impact on people in the community and stay focused on human services.
SUNY Cortland is one of nearly 40 colleges and universities nationwide to receive the Learning by Giving Foundation's funding. The course also receives support from the College's Political Science Department and Institute for Civic Engagement. None of the money from the Learning by Giving Foundation can be used on course-related expenses.
Based on requirements set by the Learning by Giving Foundation, all awards must be $2,000 or greater.
"It's going to be eye-opening work for our students with a minimum award amount," said SUNY Distinguished Service Professor Henry Steck, a professor of political science who teaches the course with Brooke Burk, an assistant professor of recreation, parks and leisure studies.
"They'll learn quickly that charitable and philanthropic work, while very rewarding, isn't simply spending money," Steck said. "And they will learn that a wide range of non-profits do seek to benefit those who are in need in the community. In the past two years, groups with many goals and missions have received funds from the students. Cortland County has a robust, diverse and impressive non-profit sector serving the needs of the county's population."
Interested applicants should contact Steck for the formal request for proposals (RFP). Applications are due Thursday, March 13, and award winners will be announced in April.
Final grant decisions will be made by the 20 students enrolled in the course.
The course, however, will involve much more than application review and discussion. Among the many expectations outlined in the course syllabus, students will read about foundations and non-governmental organizations, write several response papers and visit application sites.
In essence, the mission of the Learning by Giving Foundation to teach students the value of philanthropy — by giving both as donors and decision makers — will be realized.
"Our goal for this course is not just for students to award funds to individuals and programs in need, but to recognize that giving goes beyond the transfer of money," said Burk. "We want students to understand the unique history of philanthropy in our country and be more aware of how each dollar is being used, and how they can be part of the philanthropic process as individuals or in their later careers."
"In short, we're a small, one-time grant-awarding foundation — distributing real money, to real people with real needs in Cortland County," Steck said, emphasizing that eligible groups must reside in the county and that they must be 501 (c)(3) non-profits.
In the past two years, two sections of the course have awarded $20,000 to local non-profit organizations at awards ceremonies in the spring.
For more information on the application process or to obtain an RFP, contact Steck at 607-753-4807.
International Scholar to Discuss Conflict in Turkey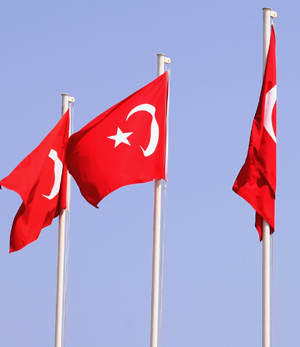 02/18/2014
Ongoing problems in Turkey impact the United States and should be of concern to all college students, according to a SUNY Cortland authority on international affairs.
"To understand their situation is to be an informed citizen of the United States," said Alexandru Balas, an assistant professor of international studies. "Turkey is our biggest ally in that region, and their situation will impact us."
In his Wednesday, Feb. 26, lecture at the College, "Turkey and Europe: Cultures in Conflict?" he will discuss the major social changes that are happening in Turkey.
"I will also be analyzing Turkey's role as a bridge between Europe and the Middle East," Balas said.
Presented by the Brooks Museum as part of its 2013-14 Rozanne M. Brooks Lecture Series at SUNY Cortland, the lecture begins at 4:30 p.m. in Moffett Center, Room 2125.
Themed this year on "Cultures in Conflict, Pathways to Resolution," the talk will be preceded by a reception to welcome the speaker at 4 p.m. in the Rozanne M. Brooks Museum, Moffett Center, Room 2126.
The presentation also will tackle other cultural fault lines between Turkey and Europe during, including religion in society and government, women's rights and the freedom of mass media.
Balas also directs the College's James M. Clark Center for International Education. He believes that it's important for students to know about Turkey because of the various study abroad programs available there, as well as the large number of Turkish students on the SUNY Cortland campus.
Balas, who took charge of the Clark Center in September, earned his Ph.D. and M.A. in political science in 2011 from the University of Illinois at Urbana Champaign, where he concentrated on international relations and comparative politics. He also has an M.A. in conflict analysis and resolution from Sabanci University in Istanbul, Turkey, and a B.A. in political science from the University of Bucharest in Romania, the country where he grew up.
The 2013-14 Brooks Lecture Series is sponsored by a grant from Auxiliary Services Corporation and the Cortland College Foundation. For more information about the lecture, contact Balas. For information about the series or museum, contact Brooks Museum Director Sharon Steadman at 607-753-2308.
Performing Artists to Stage 'The Crucible'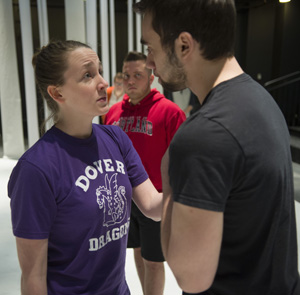 02/18/2014
SUNY Cortland students will stage a unique rendition of playwright Arthur Miller's acclaimed 1953 drama about the Salem Witch Trials, "The Crucible," which will open Thursday, Feb. 20, and run through Sunday, Feb. 23.
"It is a story about fear, forgiveness and what happens when a child lies," said director Mark Reynolds. "The audience focuses on the witches in the beginning of the play, but that is not what it is really about."
The play will be performed in the Lab Theatre of the SUNY Cortland's Dowd Fine Arts Center. Tickets are $8 each and available only at the door. As the theater seats a maximum of 100 people, tickets will be sold on a first-come, first-served basis.
Presented by the Performing Arts Department, "The Crucible" will be performed at 8 p.m. on Thursday, Feb. 20, through Saturday, Feb. 22; with 2 p.m. matinees on Saturday, Feb. 22, and Sunday, Feb. 23.
Reynolds, the costume designer in the Performing Arts Department, recently taught a one-time course titled, "The Crucible Project."
David Newman as John Proctor and Camille Parlman as Mary Warren perform in a scene from "The Crucible." Other cast members watch the powerful scene in the Dowd Center Lab Theatre during rehearsal Saturday.
He said he is ecstatic to be given the opportunity to bring this "classic American theater" to life. "Watching the production unfold, I feel more of a connection to Arthur Miller than ever," Reynolds said.
Each actor cast for the play has taken Reynolds' course, so the students were months ahead of the production and had been well-familiarized with the storyline of "The Crucible," according to Reynolds.
With rehearsals six days a week, the students feel well-prepared to put on the best three hour performance that they can, especially leads David Newman, Lindsey Galgano and Emily Freeman.
Newman, a junior musical theatre major, was cast in the role of John Proctor, his first lead role in a SUNY Cortland production.
"I love this show so much," said Newman, noting that he read the script three or four times over the holiday break. "It is a long production, but it is worth it for people to come."
Seniors Galgano and Freeman, also musical theatre majors, have had a passion for musical theater since they were young and have been cast in previous SUNY Cortland productions such as "A Christmas Carol," "Once Upon a Mattress" and last semester's "Rocky Horror Show."
Galgano, who was the Queen in "Once Upon a Mattress" and the Ghost of Christmas Future in "A Christmas Carol," is not new to the spotlight.
"Our timeline for the play is the original 'American Horror Story,'" said Galgano, referring to the popular FX Networks television period drama. "There are so many different views to 'The Crucible' and it really captures you. Everyone is really passionate."
This is also Freeman's first lead in a straight show. Cast as Abigail Williams, she considers this role to be a personal challenge for her because the character of Williams is completely unlike who she is.
"In this business, people are rarely given the opportunity to play opposite of their character," said Freeman. "Abigail is so different to get into, but the actions I perform and the things I say give her so much lust."
"The Crucible" is a dramatized and partially fictionalized story of the infamous trials that took place in the Providence of Massachusetts Bay during 1692 and 1693.
Reynolds considers the conclusion of the play to contain one of the most beautiful poems that Miller has ever written. It takes place with John Proctor in a jail cell making the decision whether to "live in lie or die and be free."
"To be able to have college students connect to 'The Crucible' in such an in-depth way is incredible to watch," said Reynolds. "The students have made this performance relevant to themselves."
Speaker Brings Hazing Talk to College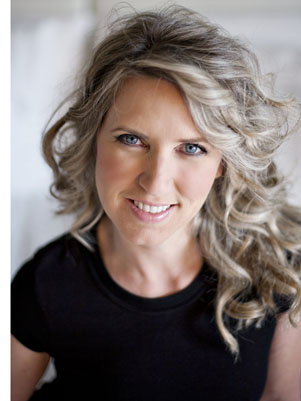 02/14/2014
It's a hot topic of conversation that often finds relevance on college campuses — everywhere from locker rooms to Greek fraternity houses — and a national speaker will bring the discussion to SUNY Cortland Wednesday, Feb. 19.
"A Conversation about Hazing," led by Tracy Maxwell, takes place at 7:30 p.m. in the Corey Union Function Room. It is free and open to the public.
The talk, which is part of the College's Wellness Wednesday series, will share real stories of hazing, its harms and its impact on both hazers and their victims. The open discussion also will cover the definitions, laws and policies that relate to hazing.
Maxwell promises to take a deep look at the topic — not just explaining what the hazing is, but also ways to prevent it. Her presentation hits on hidden harms that can include psychological effects and the role of shame.
"The need to belong is so strong that students will do almost anything in order to be part of a group with status," Maxwell writes. "… So then why do so many conversations about hazing prevention begin with the question, 'Why do students allow themselves to be hazed?'"
This question and many more will come up in the conversation, potentially leading audience members to understand hazing is "the complete antithesis of all we proclaim ourselves to be."
Trained as a journalist, Maxwell has spent the majority of her 20-year career working in higher education. She's been involved with hazing prevention since 2004, establishing HazingPrevention.org and speaking regularly at college campuses around the country.
Her talk is co-sponsored by the College's Health Promotion Office, Student Development Center, Campus Activities and Corey Union, and Greek Affairs.
For more information about Maxwell and her talk, visit her speaking website.
Alumni Speaker Panel Discusses Business Careers
Students interested in business and economics professions should attend SUNY Cortland's 2013-14 Alumni Speaker Series event on Monday, Feb. 24.
The panel discussion, titled "Business and Economics: How to Get Started," begins at 7 p.m. in Brockway Hall Jacobus Lounge. It is free and open to the public.
Panelists include Thomas W. Garden '81, owner and president of Syrasoft LLC, Michael J. Rathbun '79, human resources manager for Corporate Services Division at Corning Inc., and Ronal L. Rocco '70, investment executive at First Albany Corp.
Students interested in a career in business should come prepared to ask our alums how they scored their first job, their paths from Cortland to where they are today and other questions related to their careers.
The discussion, the fourth of six in the series, is sponsored by the Alumni Affairs Office and Career Services. For more information, visit the Career Services website or call them at 607-753-4715.
Professional Salary Increases Recipients Announced
The Human Resources Office has announced recipients of professional promotions and salary increases effective Feb. 13.
Professional promotion recipients include:
Ben Chadwick, Campus Technology Services, promoted to Instructional Support Technician
James FitzGerald, Tech Help/Library, promoted to Instructional Support Specialist
Eamon O'Shea, University Police Department, promoted to Supervising Programmer/Analyst
Susan Stiner, Advisement and Transition, promoted to Academic Advisor
Professional Staff Salary Increases have been approved for the following employees:
Linda Battin, Cortland College Foundation
Brenda Chaffee, Business Office
Wayne Douglas, Administrative Computing Services
Judi Firlik, Administrative Computing Services
Thomas Hanford, Registrar's Office
Benjamin Patrick, Networking and Telecommunications Services
Raymond Ruppert, Administrative Computing Services
Eli Simon, Systems Administration and Web Services
For more information, contact the Human Resources Office at 607-753-2302.

Suggest a feature story
---
Faculty/Staff Activities
John C. Hartsock
John C. Hartsock, Communication Studies Department, has had a new book accepted for publication by The University of Massachusetts Press. Hartsock's Literary Journalism and the Aesthetics of Experience is due to be published in Fall 2015. The result of Hartsock's most recent sabbatical project, the peer-reviewed volume explores theoretical issues that help to more clearly delineate narrative literary journalism as a genre, one that was long neglected by the academy. These include the advantages of a more traditional narrative approach to contemporary journalism practice, the distinctive nature of narrative literary journalism's referentiality, the genre's inherent assault on secular mythologies, and the relationship between the genre and memoir, among other concerns. Hartsock is the author of the critically acclaimed A History of American Literary Journalism: The Emergence of a Modern Narrative Form, which was the first history of the genre and was published by University of Massachusetts Press in 2000. In 2011, his award-winning Seasons of a Finger Lakes Winery was published by Cornell University Press. It is a narrative account of a mom-and-pop winery on Cayuga Lake.
Robert Spitzer
Robert Spitzer, Political Science Department, is the author of an article titled, "Comparing the Constitutional Presidencies of George W. Bush and Barack Obama: War Powers, Signing Statements, Vetoes," published in the Fall 2013 issue of the journal White House Studies.
Christopher Xenakis
Christopher Xenakis, Political Science Department, is the author of a new book, World Politics and the American Quest for Super-Villains, Demons, and Bad Guys to Destroy. The 593-page text is published by Cognella Academic Publishing, with a 2014 copyright.

Submit your faculty/staff activity