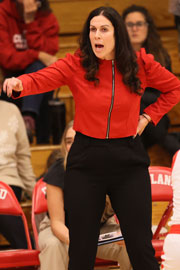 Campus Champion
Under the direction of head coach Jacey Brooks, the Cortland women's basketball team captured the program's first SUNYAC title since 2010 and cut down the nets after knocking off top-seeded New Paltz in the conference finals. The squad punched a ticket to the NCAA tournament for the third consecutive season, finishing 24-5 after dropping a back-and-forth second-round game to nationally 20th-ranked Trinity College. Jacey and her assistants have been named the conference's Coaching Staff of the Year twice during her five-year tenure, but she passes all of the credit to her student-athletes, including four who earned all-conference honors this past season.

Nominate a Campus Champion
---
Wednesday, March 8
Wellness Wednesday: Safe Spring Break, Student Life Center lobby, 11 a.m. to 1 p.m.
SOGIE Book Club: A discussion of Queer: A Graphic History, online via Webex, noon to 1 p.m.
Women's History Month Information: International Women's Day information tables, presented by International Programs Office and Gender Policies and Initiatives Council, outside of the International Programs Office, Old Main, Room 219, 12:30 to 2:30 p.m.
Career and Experience Fair: Corey Union Exhibition Lounge, 1 to 4 p.m. Register on Handshake for all event information.
Women's History Month Virtual Lecture: "The New Scramble and its Economic Impact on West African Women," presented by Dr. Tokunbo Laotan-Brown, president, Merging Ecologies, online via Zoom, link, 5:30 p.m.
SUNY Cortland Educator Networking Event: Buffet dinner and table conversation for students invited to dine and network with school district administrators, followed by panel discussion and Q&A session, Corey Union Function Room, 6 to 8 p.m. RSVP is required, register on Handshake.
Plate Smashing De-Stress: Corey Union Exhibition Lounge, 6 to 9 p.m.
---
Thursday, March 9
Dowd Gallery Opening Reception: Imagination Celebration, exhibition of art by K-12 Students and Teachers, Dowd Gallery, Room 106, 4 to 7:30 p.m.
Dowd Gallery Empty Bowl Sale: Imagination Celebration, exhibition of art by K-12 Students and Teachers, Dowd Gallery Critique Space, Room 010, 4 to 7:30 p.m.
SOGIE Book Club: A discussion of Queer: A Graphic History, Corey Union Fireplace Lounge, 5 to 6 p.m.
---
Monday, March 13 to Friday, March 17
Spring Break
---
Monday, March 20
Performance: American Idol's Rocky Peter, Corey Union first floor lounge, 8 to 9:30 p.m.
---
Tuesday, March 21
Racial Justice Workshop: Understanding and Advocating for Racial Justice, register for Racial Justice Workshop #2, 3 to 5 p.m.
---
Wednesday, March 22
Women's History Month Virtual Lecture: "The Price of the Ticket: The Cost of Speaking One's Heart," online via Zoom, link, 12:30 p.m.
---
---
Local hospital internship introduces students to patient care
03/07/2023
SUNY Cortland students who are interested in health care careers are benefitting from an internship experience in the Emergency Department at Guthrie Cortland Medical Center while helping with the nationwide hospital staff shortage.
To understand the rewards of the program, look no further than Elizabeth Redenback '19. The Cortland resident is a registered nurse who earned credit for the internship when she was a biology major. Now, she is one of several staff members in the Emergency Department who provide informal guidance to current students during her regular work shifts.
"The internship lets you see things from a perspective that's different from 'Grey's Anatomy,'" Redenback joked, referring to the long-running television drama. "It gives you exposure to the flow of medical care."
During the spring semester, eight of the university's students are assisting at Guthrie, continuing a working relationship that has existed for several years with the hospital, the area's largest health care provider, located a mile from the university's campus. In a fast-paced setting, students help nursing staff members like Redenback with non-clinical tasks, which can include gathering blankets for patients or sharing conversations with their visitors.
Even though students cannot provide hands-on medical care or treatment, they offer a valuable communication outlet and emotional support in an effort to improve a patient's overall experience.
"It's a win-win," said Jarrod Kolodziejczyk, manager of volunteer services at Guthrie Cortland Medical Center. "The benefit for the student is obvious. If they're on a pre-med or pre-health track, they're getting invaluable one-on-one time with patients. And Guthrie is getting an extra set of eyes and ears on a patient as well as some outside perspective."
Christian Nelson, an associate professor of biological sciences and SUNY Cortland's pre-medical/dental advisor, said that the internship is the type of experience that prospective students seek out when they are interested in careers as medical doctors, physician assistants or nurses. In addition to internships, faculty members on the university's pre-medical/dental advisory committee advise students on courses and research opportunities, prepare committee letters of recommendation for qualified students and share their own areas of research expertise.
The Guthrie opportunity can provide up to four course credits, and is one of many possible experiences that fulfills an internship requirement in biomedical sciences. Biology majors who have a strong interest in health care also may pursue it for elective credit, based on availability.
"For some students, this internship is their first experience in a health care setting or an emergency room setting," Nelson said. "In some cases, it might be the first time they see patient care being administered. It might be the first time that they're exposed to the diversity of patients.
"This really is a good experience to know if (emergency room work) is something they want to do as a career."
Redenback worked previously at a nursing home when she was a student and thought she may want to pursue graduate programs to become a physician assistant. The hospital experience revealed a different career possibility.
"The internship showed how nurses really are at the bedside all the time," said Redenback, who earned her registered nurse credentials through SUNY Morrisville after graduating from Cortland. "You could see all of the different roles (in the Emergency Department) just by observing."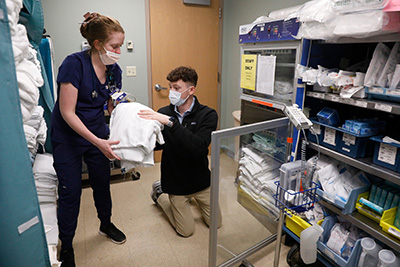 She said the semester-long experience can help students grow more comfortable in a hospital setting, especially when it comes to communicating with medical professionals and patients. Student tasks such as stocking refrigerators and gathering supplies may seem basic, but their work can go a long way.
As an example, Redenback mentioned that Guthrie's Emergency Department follows the layout of a large circle, and the potential benefit of a student guiding visitors to an appropriate exit instead of an ambulance bay.
"It makes a difference," she said.
Kolodziejczyk noted that the student work partnership between Cortland County's two largest employers has grown stronger over the years. What started as a volunteer experience became a formalized, for-credit internship just before the start of the COVID-19 pandemic. After a pause due to health and safety protocols, the internship has blossomed during the current academic year.
He noted that Guthrie Cortland Medical Center can staff up to 13 students in the Emergency Department, which would provide extra patient support from noon to midnight throughout the week. He hopes that it can become a model for other units in the hospital.
"It's been nothing but positive feedback from both the staff and the patients," he said.
Redenback hopes that SUNY Cortland's future health care professionals can benefit in the same ways that she did.
"The internship really gives you an appreciation for every role (in the Emergency Department)," she said. "It shows you how every person matters."
The Big Event returns on April 23
03/28/2023
On Sunday, April 23, a small army of SUNY Cortland students will once again spread out into the Cortland community, cleaning, painting and otherwise sprucing up their town, as The Big Event returns after a three-year COVID-19 interruption.
Planning progresses with 405 volunteers to date who registered by the March 24th deadline, said Anneka Bowler, the Student Government Association president and the catalyst for restarting the fairly new campus tradition. That will include student groups such as the athletic teams men's volleyball and women's rugby and the Greek organizations Delta Phi Epsilon, Sigma Delta Tau.
And more are still asking to participate, she said.
"We are feeling so optimistic about this event," Bowler said of the five hours of spirited student-led community service, which became a Cortland tradition in 2015.
"To our knowledge, it will be one of the biggest events held at SUNY Cortland since 2019. The response that we have gotten from students is overwhelming, and it is really clear that SUNY Cortland is excited about giving back to the community."
Organizers now are mainly focused on securing donations of rakes and other items needed for the cleanup. They are also still looking for community members and organizations that need of help getting their properties cleaned up after winter and arranging for the student volunteers to be shuttled where they are most needed, Bowler said. So far, they have more than 40 work sites mapped out.
On April 23, registered volunteers should check in at 9 a.m.in the Corey Union Function Room. The event kickoff will feature remarks by SUNY Cortland President Erik J. Bitterbaum, Bowler and potentially others. The Big Event lasts until 2 p.m.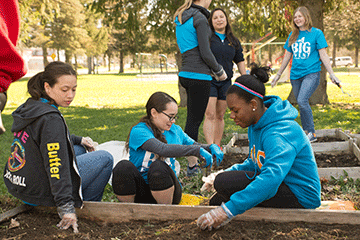 Registered participants will be contacted by email at least two weeks in advance of the event with more details.
"I am very grateful that I have the opportunity to reintroduce The Big Event to you all," said Odyssey Bassett, the coordinator of events for the Student Government Association (SGA) and an organizer of this year's event. She is a a senior biomedical sciences major from Albany, N.Y.
"In the past, SUNY Cortland held The Big Event to bring students, faculty and staff together to complete one big day of service for our neighbors in the community, and to say, 'thank you' to the Cortland community," Bassett said.
Bowler, a junior political science major from Pearl River, N.Y., said she wanted to bring back The Big Event this year to improve relations between the college and the community.
"Students should realize that they temporarily occupy a space where some people live permanently, and giving back to the community is important in situations like this," Bowler said.
"I didn't participate in the last one but I had heard about the great things that the event did for the college and community," she said. "After COVID, bringing back The Big Event seemed like a great idea. I hope that future administrations of student government continue this."
Participation by members of Greek organizations, student clubs and athletic teams has fostered a strong turnout in the past. That momentum was stopped cold, however by the start of the COVID-19 pandemic.
Volunteer work may include raking leaves, cleaning up trash, painting front porch steps, and any other requests SGA receives from community members. Volunteers are encouraged to bring their own equipment but the SGA will supply tools to those who don't bring them.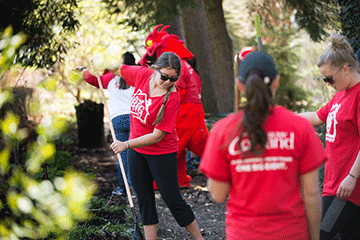 This year's The Big Event plans to follow the same general format as in the past, with a continental breakfast supported by SUNY Cortland Auxiliary Services. Volunteers receive their assignments and free T-shirts.
For more information, contact Bassett. Updates will be available on the Cortland SGA Instagram page.
Founded at SUNY Cortland in 2015 by Ashlee Prewitt '14, the student club Actively Involved in the Community (AIC) was previously responsible for organizing this event each spring. More than 400 volunteers participated in the first The Big Event in Cortland.
The Big Event is part of a national movement on college campuses. It originated in 1982 as a student-run service project developed by Texas A&M University. Although there is no nationally recognized organization for this specific event, colleges and universities across the U.S. have adopted similar projects on their campuses.
---
Capture the Moment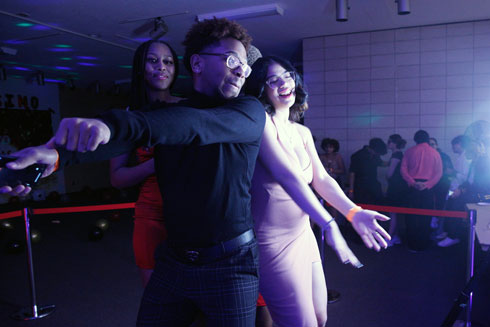 Students dance at the Black Student Union's Black and Boujee social event on Friday, Feb. 24 in Corey Union. It was one of the final events for the university's month-long Black History Month celebration. Along with a DJ, there was food, beverages and a 360-degree camera at the "What Happens in Vegas Stays in Vegas" themed party.
---
In Other News
Assistant professor honored by NAACP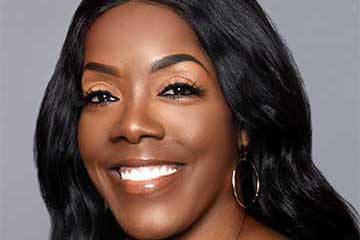 03/05/2023
Tracy Hudson '89, M '93, a SUNY Cortland assistant professor of physical education, is getting national recognition by the NAACP, the country's oldest ongoing civil rights organization.
She will be honored on Saturday, March 4, at the Dr. Hazel N. Dukes Distinguished Leadership 5th Annual Awards Banquet in Queens, N.Y., for her contributions to the NAACP's Youth and College Division of New York. The division is designed to help with the issues facing young people within the state and provides training and support to its youth members.
"I was extremely humbled when I received this information," Hudson said. "Dr. Hazel N. Dukes is the president of the New York State NAACP Conference. She is one of my role models. It is an extreme honor to be recognized by her."
A member of the NAACP for 25 years, Hudson has organized or helped with voter registration drives, Black Lives Matter marches, obesity awareness in the Black community, a Computer for Kids campaign, STOMP Out Domestic Violence, Breast Cancer Awareness walks, summer camps, food drives and lunch programs.
Hudson came to SUNY Cortland as a diversity faculty fellow in the fall of 2021. Since then, she's become the faculty advisor for SUNY Cortland's chapter of the NAACP, and facilitated the workshop "How to Thrive at a PWI" (predominantly white institution).

"The NAACP has a strong presence at SUNY Cortland," Hudson said. "The club is open to any student commitment to fighting for equity and social justice for all individuals."
Hudson has also worked on the BLM at Schools national coalition, where she moderated a workshop called "Creating a Culture of Care: Dismantling the School to Prison Pipeline."
"As a former school principal of 15 years, I have witnessed the pushout of Black students and their port of entry into the prison system as a result of discriminatory code of conduct practices in schools," Hudson said. "Black students are disproportionately suspended from schools more than white students and for more subjective behaviors such as 'disrespect' or 'insubordination.'"
Hudson's current goals on campus include establishing a chapter of Delta Sigma Theta, an historically African American sorority.
"Since my attendance here some 40 years ago, the African American young ladies at this university have been requesting the opportunity to charter this sorority," Hudson said. "It's my hope that the university will provide all the necessary resources to support this endeavor. It is important for Black females to bond in a sisterly way, especially at a PWI."
According to Lorraine Lopez-Janove, SUNY Cortland's chief diversity and inclusion officer, Hudson's work on campus has invigorated the university's ongoing commitment to equity and social justice.
"I met Dr. Hudson last summer, after she accepted her position as a diversity faculty fellow with SUNY Cortland, when she requested to be a participant in the Summer Institute for Racial Justice 2022," Lopez-Janove said. "It was then I knew her commitment to help move toward a more just and equitable campus was real. In the one year she's been here, she has been involved in many activities with her colleagues and students to continue moving the needle toward social justice."
SUNY Cortland celebrates Womens History Month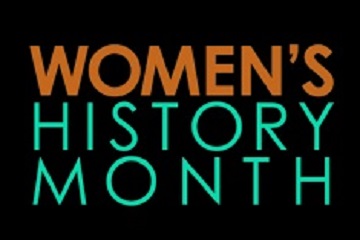 03/06/2023
SUNY Cortland begins its celebration of Women's History Month on Wednesday, March 8, the day recognized globally as International Women's Day, which recognizes the achievements of women while calling for further action on issues of gender inequity.
From 12:30 to 2:30 p.m., flowers and information about International Women's Day will be available outside the International Programs Office, Old Main, Room 219. This year's theme is "Embrace equity." It is presented by International Programs and the Gender Policies and Initiatives Council.
At 5:30 p.m. on March 8, Tokunbo Laotan-Brown, a heritage architect and cultural economist, will present "The New Scramble and its Economic Impact on West African Women."
Laotan-Brown has a doctorate in economics and architecture. She is a member of the Scientific Committee, Graduate Programme in Cultural Heritage Studies at the University of Nova Goricia, Slovenia. An entrepreneur, she has founded enterprises to encourage investment in Africa and is principal consultant for Merging Ecologies Studio, which documents existing culturally important buildings and structures.
The presentation will be virtual and can be accessed here.
Other Women's History Month events include:
"The Price of the Ticket: The Cost of Speaking One's Heart," Wednesday, March 22, 12:30 p.m. Itoro Bassey, a writer, television correspondent and BBC Producer will present virtually. It can be accessed here.
"Interactive Workshop: Building an Inclusive Foreign Affairs Community," Friday, March 24, noon. Alexandria J. Maloney, president of Black Professionals in International Affairs, will present virtually. It can be accessed here.
"Throwing Like a Girl: Culture, Language, and Post-Feminism," Thursday, March 30, noon. SUNY Cortland Distinguished Teaching Professor Emerita of English Karla Alwes will present at a location to be determined.
"Women in the Sport Industry: Alumni Panel," Thursday, March 30, 6:30 p.m. Erin Morris, associate professor in SUNY Cortland's Sport Management Department, will moderate at a location to be determined.
Updated information on these events will also be posted to the university calendar.
Fostering education where truth is forbidden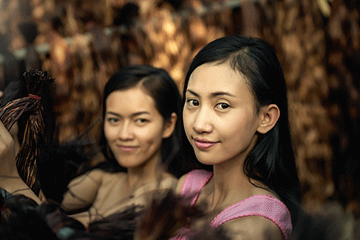 03/20/2023
In late 2019, education scholar Jeremy Jiménez was in Singapore, surveying and conducting focus group interviews with more than 300 students at two international schools.
What the assistant professor in SUNY Cortland's Foundations and Social Advocacy Department learned about growing up in autocracies from the data forms the basis for his planned Wednesday, March 22, talk titled "Don't Say 'It's Going to Be Okay': Learning and Teaching in the Age of Climate Collapse."
The lecture will begin at 4:30 p.m. in Moffett Center, Room 115.
A reception to welcome Jiménez precedes the discussion at 4 p.m. in the adjacent Brooks Museum.
The talk continues the university's yearlong 2022-23 Rozanne M. Brooks Lecture Series on the theme of "The Culture of Truth." The series of talks and accompanying receptions are free and open to the public. Seating will be limited and cannot be exceeded so please come early to secure a seat.
Jiménez' talk is based on his 2021 article, "'Don't Say It's Going to Be Okay': How International Educators Embrace Transformative Education to Support Their Students Navigating Our Global Climate Emergency," which he and Laura Moorhead, a Journalism Department faculty member at San Francisco State University, wrote for the international, peer-reviewed open access journal, Education Sciences.
While he was in Singapore, faculty and staff members at participating schools shared their perspectives and strategies to empower their students to become change agents through pedagogical techniques such as hands-on learning, systems thinking and service learning, Jiménez said.
"Just prior to the COVID-19 pandemic, many teenagers worldwide had engaged in school strikes to demand that their voices be heard regarding our climate crisis," Jiménez said.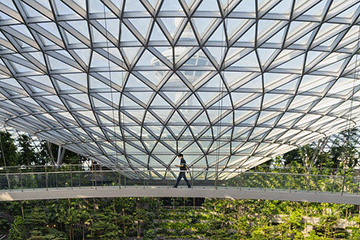 "This presentation highlights insights gleaned from these students' views on the climate strike movement, specifically, and sustainability in education, broadly."
"How do these participants navigate expressing their assessment of public responses to our climate crisis in the specific context of living in an authoritarian political environment that limits free expression?" he said.
"And how do they simultaneously help their students imagine positive future alternatives in the midst of increasingly dire climate realities?"
Jiménez, who joined SUNY Cortland in fall 2017, has a Ph.D. in international and comparative education from Stanford University in California, where he also earned an M.A. in sociology. He has an M.Ed., social studies education from Rutgers University in New Jersey, in which state he is certified to teach both secondary social studies education and psychology. He received dual bachelor's degrees in history and psychology from Rutgers College.
Among the courses he has taught are International and Comparative Education and China & Taiwan: One Culture, Two Political Systems, geared to students who plan to study abroad.
In summer 2018, Jiménez was an invited lecturer at the Xian Normal University, Xi'an, China, where he taught a course to education doctoral students titled International Textbook Research.
Also, this spring:
Adam Laats, an assistant professor in Binghamton University's Department of Teaching, Learning and Educational Leadership, will explain on April 12 why the creationism culture wars never end, in a presentation called "Evolution and All That: Why Americans Can't Stop Fighting about Creationism."
This year's series encompasses how, in the last couple years, Americans have reopened disputes about ideas that once seemed settled.
Books and topics are being banned in classrooms, social and news media is plagued by misinformation that is swallowed by many, and the reality of the very science that underpins much of the modern industrial world has come into question. Over the last decade, "truth" has seemed to become a rare resource.
The Brooks Series honors the late Distinguished Teaching Professor of sociology and anthropology emerita at SUNY Cortland Rozanne M. Brooks, whose donated special collection of ethnographic objects to the Sociology/Anthropology Department established the Brooks Museum in 2001.
The 2022-23 Brooks Lecture Series is sponsored by the Cortland College Foundation and Cortland Auxiliary. For more information, contact series organizer and Brooks Museum director Sharon Steadman, a SUNY Distinguished professor and chair of SUNY Cortland's Sociology/Anthropology Department, at 607-753-2308.
Images courtesy of Pixabay.
Children's art exhibition displayed at university gallery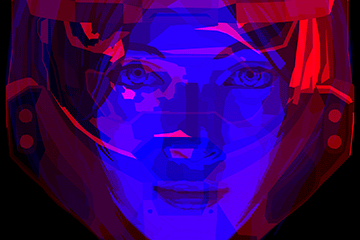 03/14/2023
Art — as seen through the eyes of schoolchildren and their art teachers — is an exhibition now open at SUNY Cortland's Dowd Gallery.
Curated in a partnership with regional art teachers, the exhibition, titled "Imagination Celebration," opened March 9 and will run through Friday, April 14 in the gallery, located in the Dowd Fine Arts Center at the corner of Prospect Terrace and Graham Avenue. The exhibition and related events are free and open to the public.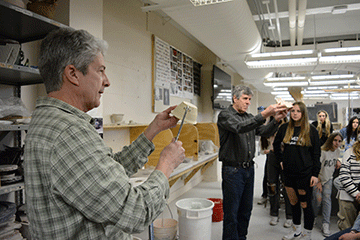 Showcasing more than 100 works of both student artists and their mentors, "Imagination Celebration" includes students and teachers from McGraw School, Homer Central School District, Cortland City Schools, Onondaga Cortland Madison Board of Cooperative Educational Services. Their drawings, paintings, ceramics, collages, 3D objects, and digital media works will overflow the gallery into the Hallway Gallery and the Critiques Space, where a collaborative installation between 8th grade and 3rd grade students from Homer schools will be displayed.
Supporting programs for "Imagination Celebration" include gallery talks, panel discussions, a documentary screening and virtual presentations introducing the participating education professionals, teachers, administrators and students, and specially designed workshops for regional secondary art school educators.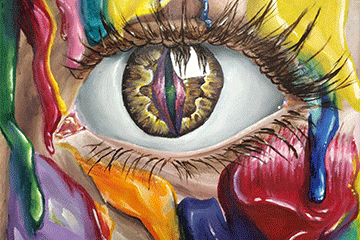 The series will culminate with a virtual talk by Thomas Albrecht, professor, department chair, and associate dean of the School of Fine Arts at SUNY New Paltz at 5 p.m. on Thursday, April 11.
Albrecht will discuss topics including the transition of students from high school to college into creative fields; and the consequences of COVID-19 on the academic progress of enrolled students. He also will address questions from the audience.
"The objective is to strengthen the relationship between SUNY Cortland and neighboring schools, offer an outlet for local talent and continue with a more than 20-year-old tradition," said Gallery Director Jaroslava Prihodova.
Lauren Nels '06, one of two principal organizers of the exhibition, which showcases local student work in grades K-12 , was also pleased the SUNY Cortland was helping to keep the tradition alive.
"We are excited to show alongside our pupils on the SUNY Cortland campus after working with Homer Center 4 the Arts for many years and then utilizing Homer's HTEC building the past few renditions," she said.
Nels and her colleague, Brookley Abbate Spanbauer '02, are both SUNY Cortland alums and art teachers at Homer (N.Y.) Central School.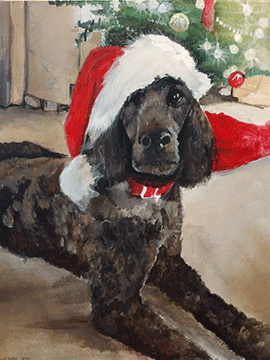 "It is a true honor for students to be selected, as there is only a limited amount of artwork each teacher can submit," Spanbauer said.
A series of programs and events took place in preparation for the project, including two workshops for participating teachers focusing on framing and archival practices. In preparation for "Empty Bowls," on Feb. 16 more than 40 Homer Junior High School students visited the university's ceramics studios to glaze pottery pieces they had made during their own studio art and ceramics classes. Two SUNY Cortland Art and Art History Department faculty members, Professor Jeremiah Donovan and Instructional Support Technician Russ Davis, helped them prepare their pieces for firing. The finishing pieces were sold on March 9 in an "Empty Bowl Sale" in Dowd Center to benefit "Loaves & Fishes."
Remaining events will include:
Panel discussion: Thursday, March 23, 5 p.m., in Dowd Gallery. For "Voices of Student Artists," selected student artists representing both Cortland and Homer school districts will share their art classroom experiences and reflect on the importance of creative activities and their impact on individual academic development and college preparedness.
Gallery round table: Wednesday, March 29, 5 p.m., in Dowd Gallery. The "Voices of Art Educators" roundtable will include Robert Edwards, Cortland District superintendent; Jesse Bender and Nadja Bieber, Cortland art teachers; Thomas Turck, Homer Central superintendent; Brookley Abbate and Lauren Nels, Homer art teachers; Carol Fitzgerald, executive director, Cortland Arts Connect; and Crystal Lyon, artist and art advocate. They will engage in a conversation about the state-of-the-art education, funding, access to resources and the importance of imaginative thinking and creative activities in forming a healthy and sustainable community.
Documentary screening: Tuesday, April 4, 5 p.m. A compilation of shorts and talks titled "Why Art Education Matters Part 1" will be shown in Dowd Gallery.
Documentary Screening: Thursday, April 6, 5 p.m. A compilation of shorts and talks titled "Why Art Education Matters Part 2" will be screened in Dowd Gallery.
First Friday: Friday, April 7. A "First Friday" guided tour of the exhibition has been organized by Cortland Arts Connect to take place from 5:30 p.m. to 8 p.m. The event will be both live and virtual on Facebook, Instagram and the Dowd Gallery.
Visit the Dowd Gallery website for details about exhibiting artists, other programs, safety protocols and online booking. For more information or to inquire about an appointment, tour or additional images, contact Jaroslava Prihodova at 607-753-4216.
The introductory image shows the digital media piece "Red v Blue, 2023" by Cortland Junior High School teacher Jesse Bender.
Proposals due March 31 for Teaching and Learning Conference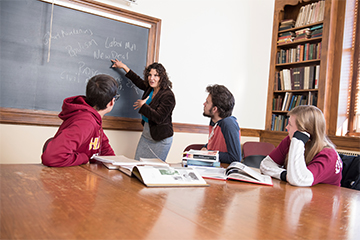 03/06/2023
Faculty, staff and administrators are invited to learn from each other at a one-day conference that celebrates teaching and learning.
A call for presentations is now open for Great Expectations: SUNY Cortland Teaching and Learning Conference set for Tuesday, May 23 at SUNY Cortland.
Those interested are asked to complete the Call for Presentations form by Friday, March 31.
The SUNY Cortland Student Learning Outcomes Committee is accepting proposals for sessions in three topic tracks:
Revising and Utilizing Student Learning Outcomes
Teaching in 2023: Innovative Teaching Methods and Strategies
Assessment Tools and Methods
Faculty, staff and administrators with interests in these topics are asked to share their work and perspective. With the goal to learn from each other, presenters can choose from several different presentation formats: a 10-minute challenge talk, a 15-minute short presentation, a 45-minute long presentation, or a 40-minute panel presentation with three or more presenters.
For more information, contact Melinda Shimizu, Vince DeTuri, John Cottone and/or Carol Van Der Karr with questions.

Suggest a feature story
---
Faculty/Staff Activities
Tyler Bradway
Tyler Bradway, English Department, had his review of Long Term: Essays on Queer Commitment (Duke UP, 2021) published in American Literature History, available here.
Theresa Curtis
Theresa Curtis, Biological Sciences Department, had her article, co-authored with three undergraduate students, published in Biosensors. The students include two current biomedical sciences majors, Annabella Nilon '24 and Jacob Scibek '24, and Matthew Besner '22, who will attend medical school in the fall at University of New England College of Osteopathic Medicine. The research article, "Odorant Binding Causes Cytoskeletal Rearrangement, Leading to Detectable Changes in Endothelial and Epithelial Barrier Function and Micromotion" details a new label-free method to detect odorant molecules which was funded by the Department of Defense.
Moyi Jia
Moyi Jia, Communication and Media Studies Department, had her article, "Understanding Mental Health Organizations' Instagram Through Visuals: A Content Analysis," published in Health Communication, one of the leading journals in the field.
Jeremy Jimenez
Jeremy Jimenez, Foundations and Social Advocacy Department, was invited to present at a Presidential Panel session at the Comparative and International Education Society annual conference on Education for Planetary Sustainability. It was held in February in Washington, D.C.
Kate Polasek and Mark Dodds
Kate Polasek, Kinesiology Department, and Mark Dodds, Sport Management Department, presented "Stuffed fish, vibrating chairs, and anal beads: What's new in sport cheating" at the Sport and Recreation Law Association conference held in February in Las Vegas.

Submit your faculty/staff activity