SUNY Cortland recognized by two national publications
09/13/2021
The Princeton Review and U.S. News and World Report have recognized SUNY Cortland among the leading regional public universities, especially for issues including sustainability and access to education.
In its annual "2022 Best Colleges: Region by Region" review, SUNY Cortland placed on The Princeton Review's list of the top colleges and universities in the Northeast. The Princeton Review refers to the selected schools as "academically outstanding and well worth consideration in your college search."
"SUNY Cortland has always been an institution of access, and we've done that without sacrificing academic rigor," President Erik J. Bitterbaum said. "Academic excellence is one of the university's top priorities. Our graduates have used the educational foundation built at Cortland to launch successful careers in medicine, law, education, science and many other fields."
One of the many criteria used by The Princeton Review includes its "Green Rating," which is a comprehensive measure of a college's performance as an environmentally aware and prepared institution. Factors it considers include a healthy and sustainable campus quality of life, how well a school prepares students for employment in a clean-energy economy and the environmental responsibility of a school's policies.
SUNY Cortland scored a 96 out of 99 on this scale. The Princeton Review uses data from the Association for the Advancement of Sustainability in Higher Education (AASHE) and Sierra magazine to examine what percentage of food expenditures go toward local, organic and otherwise environmentally preferrable food, bike sharing, LEED-certified buildings, energy from renewable resources and more.
AASHE recertified SUNY Cortland's gold rating on its Sustainability, Tracking and Assessment Rating System (STARS) in 2019, placing the university among the top 3% of higher education institutions in the nation for its commitment to the environment.
SUNY Cortland was ranked No. 82 in the nation, the highest among SUNY comprehensive colleges, in Sierra magazine's "Cool Schools" list in 2021. It was the sixth consecutive year the magazine ranked Cortland in the top 100 nationally.
The Princeton Review named SUNY Cortland to its Guide to Green Colleges in 2021.
SUNY Cortland also was commended by The Princeton Review on its admissions selectivity rating scale. The university scored 88 of 99. This rating considers the class rank and high school GPA of incoming first-year students, as well as the percentage of students from out-of-state and the percentage of applicants accepted.
U.S. News and World Report ranked SUNY Cortland at No. 70 on its list of Regional Universities North, up one spot from No. 71 one year ago. SUNY Cortland is No. 18 on the publication's list of public regional universities in the North region.
SUNY Cortland also was named to U.S. News and World Report's list of "A-Plus Schools for B Students," which highlights factors including the university's strong first-year retention rate (81%), selective admissions rate (52%) and the academic merit of incoming students. Twelve percent of Cortland's first-year students were ranked in the top 10% of their high school class and 44% of new students were in the top quarter of their high school class. The university received more than 11,000 applications for a first-year class totaling approximately 1,250 students in Fall 2021.
While U.S. News and World Report did consider SAT and ACT scores for this list, SUNY Cortland is test-optional for prospective students applying for Spring and Fall 2022 semesters. The university has gone test-optional in an effort to make a college education accessible to more students while still taking into account a student's overall academic performance, their talents outside of the classroom and other personal qualities.
Virtual exhibit on multicultural milestones available
09/13/2021
In 1962, members of the SUNY Cortland House of Delegates, what is now known as the Student Government Association, penned a letter to a civil rights pioneer.
At the time, James Meredith was the first Black student to have been admitted to the previously segregated University of Mississippi. Riots broke out on the campus in protest of Meredith's admission and his story drew national attention. A statue of Meredith now stands on the spot of what was a pivotal moment in racial justice in America.
The SUNY Cortland students wrote Meredith in support, saying "We are with you as you continue to defend a principle which we strongly believe in, adhere to and live by. The torch you are carrying is capable of illuminating the eyes of the world toward truth and equality for all."
This message was captured in the student newspaper, The Hilltop Press, and is evidence of the many ways in which SUNY Cortland has promoted and inspired diversity and inclusion in its past.
The letter to Meredith and much more is now available through the College Archives in a new, virtual exhibit, "Documenting Diverse and Multicultural Milestones in SUNY Cortland's Past."
"We wanted to create this exhibit to highlight some important events, people and transitions in Cortland's past that deserve recognition, but also attempt to examine some moments of activism within the campus as well as the nation," said Archivist and Instructional Services Librarian Jeremy Pekarek.
The exhibit was created as part of an internship with the College Archives by Kayla Bellan '21 during the Spring 2021 semester. Bellan, a history major, researched, drafted descriptions, scanned and uploaded content and assisted Pekarek in the arrangement and creation of an outline.
Several sections are part of the exhibit, including:
Other notable highlights of the exhibit are a brief biography, photo and newspaper clippings about SUNY Cortland's first Black graduate, Abraham Lincoln DeMond '1889; information on the establishment of the Educational Opportunity Program and the Multidisciplinary Center for Minority and Women's Studies; and columns by Charles Alexander '74 in the student newspaper The Press, which raised essential questions about issues of the time such as race, racism, equality and campus life.
"One of the most recent additions to the exhibit included the James Meredith letters published in the student newspaper," Pekarek said. "I find this moment fascinating because of the connection between the great civil rights icon and SUNY Cortland's students almost 60 years ago, split by almost 1,200 miles. I believe that the students who publicly supported Meredith may act as a symbol of what anti-racism efforts look like on campus."
---
Capture the Moment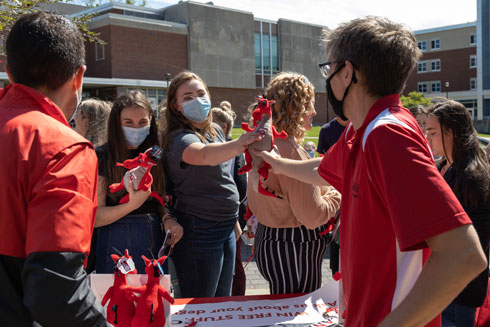 Students had an opportunity to learn about many of the organizations on campus during the Club Fair and Carnival on Monday, Sept. 6. These students received Red Dragon stuffed animals for learning about the Middle States Commission on Higher Education.
---
In Other News
Cortland again among Sierra's top "Cool Schools"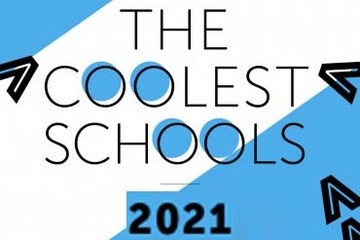 09/13/2021
For the sixth consecutive year, Sierra magazine has ranked SUNY Cortland among the top 100 colleges and universities in the nation for its commitment to sustainability.
Cortland was ranked No. 82 on Sierra's annual "Cool Schools" list, which recognizes the best two- and four-year degree-granting undergraduate institutions in the U.S. and Canada for their efforts in combatting climate change and public engagement and education on environmental issues.
No SUNY comprehensive college ranked higher. The only SUNY institutions to do better than Cortland were SUNY College of Environmental Science and Forestry (No. 5) and the University at Buffalo (No. 72).
"As an institution, we are committed to providing an educational experience that is sustainable in every way," President Erik J. Bitterbaum said. "It is critically important that we not only educate the nation's next generation of leaders and educators but inform and empower them to make decisions that improve humanity's often devastating impact on our planet."
Sierra includes institutions that have a valid bronze, silver, gold or platinum Sustainability, Tracking and Assessment Rating System (STARS) ranking from the Association for the Advancement of Sustainability in Higher Education (AASHE). SUNY Cortland's gold rating was recertified in 2019, placing it among the top 3% of all higher education institutions in the nation.
The magazine uses a weighted adjustment of a university's STARS rating to compile the "Cool Schools" list. It adds more weight to initiatives that address three key questions:
Does the university address energy, air, climate and transportation on its campus as ways to combat the climate crisis?
Does the university engage its students and the public on issues related to sustainability?
Does the university offer courses and majors on environmental subjects? Sierra gives more weight to curricula than research.
SUNY Cortland was the first institution in the 64-campus SUNY system to meet all of its electricity needs with renewable sources. Many buildings on campus have been recently updated to include more energy-efficient lighting, heating and cooling systems and all major construction projects are designed to meet Leadership in Energy and Environmental Design (LEED) standards. Dragon Hall's platinum LEED rating made it the first such building in the SUNY system when the residential building opened in 2014.
Several groups at SUNY Cortland promote sustainability through regular meetings, events and campus-wide communications. Those groups include student clubs such as Biology Club, Chemistry Club, Geology Club and the Physics and Engineering Club, as well as the Green Representative Program and the Institute for Civic Engagement.
SUNY Cortland offers two majors, conservation biology and outdoor recreation, and one minor, environmental and outdoor education, that focus on sustainability issues. The university also has a master's degree program in environmental and outdoor education that prepares students for green careers.
Visit the Sustainability Office online for more information on SUNY Cortland's efforts.
The Princeton Review has noted the university's commitment to sustainability, scoring SUNY Cortland a 96 out of 99 on its "Guide to Green Colleges" in 2021.
Online forums address voting, healthcare and climate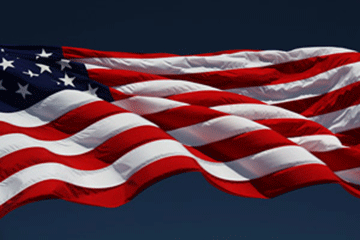 09/21/2021
Across the U.S., concerned citizens and politicians are encouraging people to vote while also proposing ways of safeguarding voting systems.
Recent razor-close elections dramatize the importance of this issue. Last November's race for the 22nd Congressional District encompassing Cortland, for example, was so close that it took three months to decide, with just 109 votes determining Claudia Tenney as the winner.
In order to tap into that national discussion, SUNY Cortland's Institute for Civic Engagement will hold a deliberative dialogue on voting access and security. Rescheduled from the live, Constitution Day event, "Voting: How Should We Encourage and Safeguard Our Elections?" will take place from 6:30 to 8:30 p.m. on Thursday, Oct. 7, on the following Webex link.
The evening of digital dialog kicks off three planned public deliberation events where students and other campus and community members can practice their skills in public affairs conversations.
Two other public deliberations are also scheduled this fall to take place from 6:30 to 8:30 p.m.:
"Health Care: How Can We Bring Costs Down While Getting the Care We Need? will be on Wednesday, Oct. 13, on the following Webex link.
"Climate Choices: How Should We Meet the Challenges of a Changing Climate?" will occur on Wednesday, Nov. 17, on the following Webex
All three virtual discussions are free and open to the public.
Please register in advance to participate in one or more of the events by emailing John Suarez, director of the Institute for Civic Engagement (ICE) and coordinator of the Office of Service Learning.
Suarez will moderate all three events. For the small-group portion of the public deliberations, moderators include David Runge, coordinator of SUNY Cortland's COR 101 program for first-year student success; as well as Hailie Addison, a self-directed student intern in the ICE's Action Team.
"In a public deliberation, everyone participates," Suarez said.
"In moderated small- and large-group settings, we will explore options for making elections accessible and safe," Suarez said. "Participants will have background information, and they will practice skills in civil and productive discussion."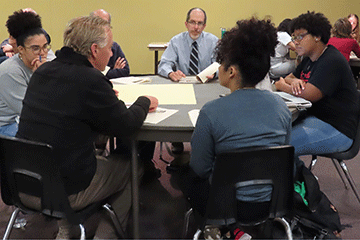 Other upcoming ICE events are as follows:
The New York Public Interest Research Group will hold a kick-off event with its National Voter Registration Day work, on Tuesday, Sept. 28. Details are coming.
Kathleen Donovan of the Redistricting Data Hub will present "Redistricting Isn't Just for Gerrymanderers Anymore" from noon to 1 p.m. on Thursday, Oct. 14. at the following Webex link. The event was organized by Chris Badurek, associate professor of geography and a geographic information systems scholar.
ICE as part of BridgeCortland will cohost a BridgeUSA Generation Roundtable titled "The Intersection of Environment and the Criminal Justice System" at 8 p.m. on Wednesday, Oct. 27. This remote event is in collaboration with five other Bridge chapters around the country including the University of Southern California. Addison is organizing this event and will provide details later.
Cortland Dining announcement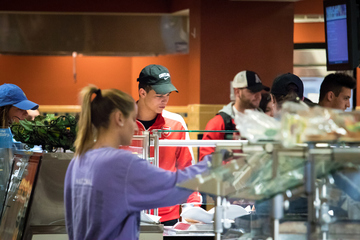 09/14/2021
The following message was sent to students, faculty and staff on Monday, Sept. 13
Dear Campus Community,
Cortland Auxiliary is adjusting to the national worker shortage by increasing operating hours and offerings at Neubig Dining while shifting service at The Bistro to pick-up meals only. After much deliberation, we determined that this change, although not ideal, allows us to re-distribute Auxiliary staff with the smallest disruption to students.
Starting on Monday, Sept. 20, Neubig Dining will be open seven days a week: from 7 a.m. to 9 p.m. Monday through Friday and from 8 a.m. to 9 p.m. on weekends. Neubig currently operates six days a week. The change should also allow popular menu items at Neubig's Mongolian Grill and Frostbites to be available for students more often.
The Bistro will offer a few varieties of pick-up meals, including some hot and allergy-free options, Monday through Friday from 11 a.m. to 9 p.m. The Bistro currently closes at 7 p.m.
These meals will be included as part of the unlimited meal plans and will also be available for individual purchase. There will also be limited seating at The Bistro. There are no changes to the operations or the hours at our retail café, Fuel, located next to The Bistro in the Student Life Center.
Cortland Auxiliary is actively recruiting both full-time and student workers to fill roughly 285 vacant positions. We encourage any interested students to apply. Schedules are very flexible and students can work from 3 to 25 hours a week. Please contact us at asc.staff@cortland.edu for more information on regular and student positions.
We feel very fortunate to have amazing and dedicated employees at Cortland Auxiliary. They have been working hard to support our campus community throughout the pandemic and we are grateful to have them on our team.
We apologize for any inconvenience the shift in focus to Neubig Dining may cause. Unfortunately, the same factors that have led many restaurants to reduce hours, limit offerings or even close, make this necessary. We look forward to serving the campus community and thank you for your understanding.
Renee Sydorowych
Executive Director
SUNY Cortland Auxiliary
All invited to book discussion on history of slavery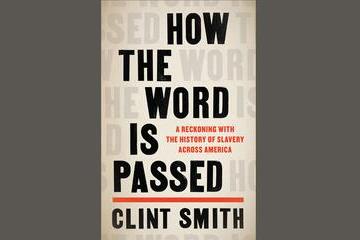 09/13/2021
All SUNY Cortland faculty, staff, students and alumni are invited to participate in a book discussion that will meet both in-person and virtually through the 2021-22 academic year.
The book is Clint Smith's How the Word is Passed: A Reckoning with the History of Slavery Across America.
To join the discussion, please fill out an online form that asks for your contact information and meeting preference. The first three meetings are scheduled for Friday, Sept. 24, Friday, Oct. 29 and Friday, Nov. 19, all from 1 to 2 p.m. in Sperry Center, Room 309. Registrants will be provided additional details via email about how to join these discussions virtually. In-person space will be limited.
The discussion is designed to be a space to share ideas and insights about what individuals are learning as they read Smith's important piece of history.
SUNY Cortland's Cultural and Intellectual Climate Committee (CICC) is using the theme of "Memory" throughout this academic year. Smith's book tells an intergenerational story of how slavery has shaped collective American history over hundreds of years. It aims to offer a new understanding of the hopeful role that memory and history can play in making sense of the United States.
The book discussion series is co-sponsored by the CICC, the Anti-Racism Task Force, Memorial Library and the History Department. Questions? Contact discussion leaders Evan Faulkenbury, associate professor in the History Department, or Jeremy Pekarek, archivist and instructional services librarian.
Robert Spitzer appears in political documentary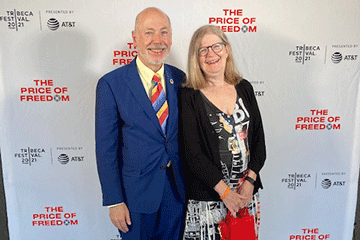 09/02/2021
SUNY Cortland political scientist and author Robert Spitzer will share his thoughts on the politics of gun control with a wider audience when CNN screens the documentary film in which Spitzer appears, "The Price of Freedom," on Sunday, Sept. 19.
The network cancelled the original, Aug. 29 screening to cover Hurricane Ida's early destruction in southern coastal states.
The CNN broadcast will premiere from 9 p.m. to 11 p.m. EDT (6 p.m. PDT) without commercial interruption.
CNN recently acquired the rights from Flatbush Pictures and Tribeca Films to broadcast the film, which held its world premiere in early June during the Tribeca Film Festival.
Directed by Emmy award winning American filmmaker Judd Milo Ehrlich, "The Price of Freedom" takes a fresh look at America's gun history and the contemporary gun controversy from multiple perspectives, including a deep dive into the pivotal role of the National Rifle Association (NRA). A review appears in Variety magazine.
Spitzer never hesitates to give his opinion on the legislative hot potato of passing more laws to curb gun violence in the U.S., even when he's deep in upstate New York's hunting and gun-appreciating heartland.
Spitzer, whose national claim to fame originated with his seminal 1995 book aptly named The Politics of Gun Control, now in its 8th edition, vividly recalls one of many community speaking engagements, this time in 2013 at Jefferson Community College in Watertown, N.Y.
"The faculty member who introduced me, lovely guy, did the customary 'Robert Spitzer blah blah blah' and when he finished, he said, 'Please welcome Robert Spitzer,'" said Spitzer, a SUNY Distinguished Service Professor and SUNY Cortland professor of political science.
"And nobody applauded. They sat there like stones. You know, they didn't know me and they were skeptical. It was a perfectly good talk and we had good back and forth. But they were somewhat hostile. But it was fine."
Spitzer also doesn't pull his punches about America's deadly gun culture in the commentary that appears in a new feature-length documentary, "The Price of Freedom," which had its world premiere on June 16 at the Tribeca Film Festival in New York City.
The film opened on July 6 in 350 theaters nationwide, including screens in Ithaca, N.Y., and Syracuse, N.Y.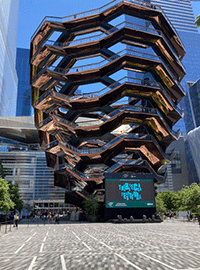 Spitzer, who pioneered academia's study of the legal underpinnings of American firearms ownership more than 30 years ago, said he didn't prepare in any way for the three-and-a-half-hour video interview with Ehrlich last November from a rented Syracuse apartment/studio. He also attended the premiere screening at the Tribeca Film Festival at Hudson Yards Public Square and Gardens and the reception afterward.
It's his third documentary film appearance. He was interviewed for the 2003 PBS film "Guns and Mothers" and for the 2016 Katie Couric Film Company documentary, "Under the Gun," which aired and is available on Epix.
"I didn't do any particular prep because I write and speak on this stuff all the time, frankly," Spitzer said. "For me, you insert your quarter, and you get a full play. And I gave them the full play. I spent a lot of time talking about the history of gun laws in America. And I'm glad to say that they really punch that point early on in the film: that gun ownership is as old as America but so are gun laws."
He said the message comes across even in the snippet of Spitzer's voice that can be heard in the two-minute film trailer.
"I mean as soon as Europeans landed on continental U.S., in the early 1600s, they had guns, but they were also enacting gun laws," Spitzer said. "The history for 300 years was thousands of gun laws of every imaginable variety. So the idea that gun regulation is new is not true. It's only been in these last few decades that it's been this supercharged, political lightening rod."
During his remote interview with Ehrlich, Spitzer also discussed other topics, including the Trump administration on gun policy, and the 2020 Election.
"He's an interesting guy, too," Spitzer said of filmmaker Ehrlich, whose prior documentary films include the 2016 "Keepers of the Game," about a women's lacrosse team at Salmon River High in Fort Covington, N.Y., and the 2014 "We Could Be King," about high school former football super rival teams that join forces after one school is closed.
The director had also interviewed other legal scholars, families of gun victims and gun violence survivors, and a former president of the National Rifle Association.
"He actually was an important voice in the film," Spitzer said about the former NRA spokesman, David Keene. "He was not a hysterical gun guy and he defended the NRA position and explained it.
"The NRA of course comes in for heavy criticism in this film and I'm not responsible for the editorial slant in the film. I was more than happy to contribute information about what I do. But the film did include him and I thought he acquitted himself well and made his case clearly, calmly and coherently."
Although the basic message of "The Price of Freedom" isn't new, "they came up with film footage that hadn't been seen in decades," he said.
"And some of the detailed information about our gun law history hasn't been brought to light before. So I think they really succeeded in bringing in new information to this debate that hasn't been excavated before."
Spitzer has gone from being the lone political scientist exploring this subject to sharing the stage with other Second Amendment scholars and criminology specialists.
"I would say a growing number of people, in many fields including political science, are involved in what's called gun studies," he said. "When there aren't others researching a given subject, it's kind of an open field and that's what it's been for me."
Spitzer explained why he agreed to appear in the film.
"It's an opportunity to participate in the public dialogue about an important issue where your academic research has something useful to say about that public debate," he said.
"Because it takes a long, long time for an academic finding, if it is relevant to public policy, to make its way to the public policy debate. I'm just some guy from Cortland, N.Y. I would like to think what I've done has become part of the debate. I can't prove that but, yeah, I would like to think that it has."
President urges safety following rise in COVID-19 cases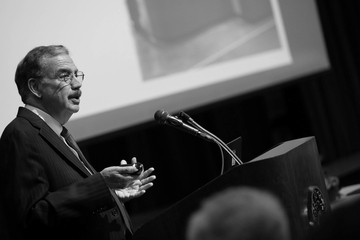 09/10/2021
Dear students,
I deeply appreciate your diligence in following this semester's COVID-19 guidelines. SUNY Cortland has, however, seen a sharp rise in COVID-19 cases, with 35 positive tests over the last three days. This data is publicly available through SUNY system's COVID-19 case tracker, and you should be aware of it.
You should also know that, in response to growing numbers of infections on campus and nationwide, SUNY Cortland will now require face coverings at all outdoor events. This includes spectators at athletic competitions.
We are counting on you to continue following all SUNY Cortland safety rules and practicing behavior that limits the spread of the virus. Remember, your behavior off campus is just as important as what you do on campus when it comes to the fight against COVID-19.
The weekend is here, and we want you to have fun and enjoy the mild weather. But please do that safely:
Limit the size of your social circle. If you consistently do things with the same group of friends, you are less likely to invite infection from different groups.
Take advantage of the warm weather while you can. Outdoor social events carry much less risk than gathering indoors.
Face coverings are required on campus, but you should wear them off-campus too. Seriously consider wearing a mask whenever you are among large numbers of people: in a restaurant, at a store, at a party or event.
If you live with large numbers of housemates, take care of each other and do not host large gatherings.
Students who have received a medical or religious exemption from the COVID-19 vaccination must participate in testing weekly. All vaccinated students will participate in targeted surveillance testing several times during the semester.
Anyone experiencing COVID-19 symptoms, even if they are mild, should not come to campus and should contact Student Health Service or another healthcare provider to schedule a test.
The pandemic is not over. If we all do our part to practice COVID-19 safety now, we will be able to enjoy vital in-person experiences, both academic and social, throughout the rest of the semester.
Please have a restful and relaxing weekend and do your part to help keep SUNY Cortland healthy.
All the best,
Erik J. Bitterbaum
President
President urges students not to visit campus when sick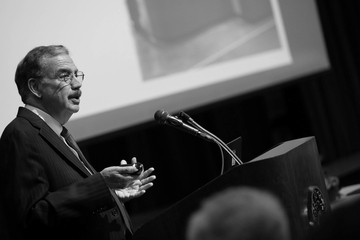 09/08/2021
Dear students,
I hope all of you are having an enjoyable start to this semester and are getting settled into your classes.
I am reaching out today to make a very important request of all students who access any campus facilities. If you are experiencing any COVID-19 symptoms, even if they are mild — including fever or chills, cough, shortness of breath, new loss of taste or smell, sore throat, congestion or runny nose — please do not come to campus. This applies to both vaccinated and exempt students.
Please contact Student Health Service at 607-753-4811 to arrange a COVID-19 test and your next steps if you have any symptoms. During the evening or weekends you should contact an off-campus health provider such as an urgent care facility or Guthrie Cortland Medical Center.
I understand that you do not want to miss class or miss out on other activities on campus that are important to you. Please contact the faculty member of any class you may not be able to attend. I know our faculty will be understanding, flexible and appreciative of your efforts to help prevent the spread of the virus among the campus community.
Students may be wary of reporting their symptoms and getting tested for COVID-19 knowing that they may be placed in isolation or quarantine should they test positive. Please know that SUNY Cortland's quarantine and isolation system is in place to protect the well-being of everyone who spends time on campus. Your faculty will help you make up any work you miss, as they typically do when students cannot make it to class because of illness.
Thank you all for your efforts and all the ways you have gone above and beyond your duties as students to keep SUNY Cortland safe this semester. Your commitment to face coverings, surveillance testing and reporting even mild symptoms will allow us to provide valuable in-person experiences throughout the semester.
All the best,
Erik J. Bitterbaum
President
Fall Building Administrators Named
Academic and administrative building administrators report directly to the dean who is responsible for the supervision of the building and its use. It is the responsibility of the dean to assure, through the building administrators, that the university facilities are used only for appropriate purposes and to devise an effective system for accomplishment.
Residence facilities administrators report directly to the vice president for student affairs, who should devise appropriate measures for assuring proper use and security for those buildings. Building administrators for the fall semester are:
29 Broadway – Zach Newswanger
40 Main Street – Wendy Miller
281 Property – Zach Newswanger
Berlew House – Josh McLaughlin
Bowers Hall – Steven Broyles
Brauer Education Center – Rhonda Pitoniak
Brockway Hall – Peter Perkins
Chemical Management Facility - Amy Markowski
Commissary – Dave Horrocks
Corey Union – Kevin Pristash
Cornish Hall/Education Building/Van Hoesen Hall – Andrea LaChance
CVH Office Trailer – Zach Newswanger
Dowd Fine Arts Center – Charles Heasley
Hoxie Gorge – Steven Broyles
Lusk Field House – Jesse Adams
McDonald Building – Zach Newswanger
Memorial Library – Jennifer Kronenbitter
Miller Building – Mark Yacavone
Moffett Center – David Dickerson
Neubig Hall – Dan Condon
Old Main – Bruce Mattingly
Outdoor Education Center – Rhonda Pitoniak
Park Center – Jesse Adams
Professional Studies Building – John Cottone
Service Group – Dan Dryja
Sperry Center – Lisa Kahle
Stadium Complex – Jesse Adams
Student Life Center – Stephen Kampf
Whitaker Hall – Zach Newswanger
Winchell Hall – Joshua Peluso
Residence Halls
Alger Hall – Frank Parsons
Bishop Hall – Myranda Anderson
Casey Tower – Justin Neretich
Cheney Hall – Alyssa Estus
Clark Hall – Jessica Del Bene
DeGroat Hall – Mame Ndiaye
Dragon Hall – Katrina Hodge
Fitzgerald Hall – Leighanne Reinhardt
Glass Tower – Connor Gannon
Hayes Hall – Dovonne Adams
Hendrick Hall – Jason Brummer
Higgins Hall – Jonathan Bogia
Leadership House – Connor Gannon
Randall Hall – Kayla Spangenberg
Shea Hall – Nicole Wendel
Smith Tower – Sarah Kaschalk
West Campus Apartments – Kyle Reinhardt

Suggest a feature story
---
People on the Move
Mark Yacavone named VP for finance and management
09/14/2021
Mark J. Yacavone '94, SUNY Cortland's assistant vice president for enrollment management, has been selected to serve as the university's new vice president for finance and management, effective Sept. 16.
In his new role, Yacavone will be SUNY Cortland's chief financial officer, charged with ensuring the university's financial strength through development, oversight, planning and implementation of appropriate policies. He will provide leadership, vision and direction for the Business Office and Facilities Management and will serve in President Erik J. Bitterbaum's cabinet.
"Mark brings to the position a fierce loyalty to SUNY Cortland and a keen understanding of the financial challenges facing higher education today," President Bitterbaum said. "His commitment to SUNY Cortland is clear, and I know his passion for our students and our institution will drive his decisions and his planning. I am confident that both the Division of Finance and Management and SUNY Cortland will thrive under his leadership."
Yacavone has worked in the Admissions Office at SUNY Cortland since 1997, most recently as the assistant vice president for enrollment management, a position he has held since 2013. In that position, he played a key role in diversifying SUNY Cortland's applicant pool and student body, which resulted in more than doubling the number of students from underrepresented groups in the past 15 years.
Under his leadership, the Admissions Office has strengthened its first-year student profile and expanded its recruitment of students from outside New York state, accomplishments that have helped SUNY Cortland maintain strong enrollment during a time when many colleges saw significant enrollment declines.
Yacavone is a collaborator who has built strong relationships across the institution. He serves on several key campus-wide committees charged with high-level decision making, including the President's Advisory Council, the Resource Allocation Committee (RAC), and the Provost's Cabinet. He has served on the Facilities Master Plan Oversight Committee (FMPOC) for more than twenty years, and through this work, he has helped to both align SUNY Cortland's facilities master plan with its strategic objectives and transform the campus for current and future students.
"Cortland is a special place for me, and it's been a privilege to serve the university for nearly 25 years," Yacavone said. "I know firsthand that the Division of Finance and Management is crucial to the effective operation of our campus, especially right now given the challenges presented by the COVID-19 pandemic. I look forward to providing leadership, ensuring financial stability and working with many talented people."
Yacavone has been member of the local community for many years and currently lives in Homer, N.Y., with his wife Kelli, and their two sons: Dante, a current SUNY Cortland student, and Dylan.
He was selected following a search and will assume the responsibilities of his new position from Mark Prus, provost and vice president for academic affairs, who has served as interim vice president for finance and management for the past year.
---
Faculty/Staff Activities
Hugh Anderson
Hugh Anderson, International Programs Office, will present "Preparing Students to Study Abroad More Sustainably" on Oct. 5 at the Association of International Educators (NAFSA) All-Region Summit.
Kevin Dames
Kevin Dames, Kinesiology Department, presented a poster at the 45th annual meeting of the American Society of Biomechanics in August. Coauthors of the project include Larissa True, Jacqueline Augustine and Sarah Rothstein, M '20, all from the Kinesiology Department. Their work, "SHH! Quiet Running Promotes Sustained Reduction in Ground Reaction Force," won the President's Award.
Szilvia Kadas
Szilvia Kadas, Art and Art History Department, participated in the Arts Letters & Number Summer Artist Residency Program in Averill Park, N.Y., and had a group exhibition at the end of her artist residency program on Aug. 13.
Jordan Kobritz
Jordan Kobritz, Sport Management Department, coauthored an article titled "Sin City Betting on the Major Leagues? An Analysis of the Sport-based Approach to Economic Redevelopment in Las Vegas," published in July in Sport in Society.

Submit your faculty/staff activity