History-Making Four-Star General to Speak on Campus
02/23/2016
Retired Gen. Ann Dunwoody '75, the first woman four-star general in U.S. Army history, will share her insights into leading, managing and making history with fellow Red Dragons this spring as a SUNY Cortland executive-in-residence.
Dunwoody, the author of a recent book on leadership strategies, will visit campus Monday, April 4, and Tuesday, April 5. She will be a guest lecturer in several classes and will hold a public presentation, reception and book signing in the David J. Vittor '67 Lecture Hall, located in Sperry Center, Room 105, at 7 p.m. on Monday, April 4. Students, faculty, staff and community members are invited to attend.
Anyone interested in attending Dunwoody's presentation should fill out the online reservation form. People who can't be there in person, but would like to hear the general's her insights into leading, managing and making history, can watch it live through the Internet by going to this link.
"The courage and determination Ann needed to break the military's 'brass ceiling' and reach a rank no woman had ever attained before are qualities we strive to cultivate in all SUNY Cortland students," College President Erik J. Bitterbaum said. "Her journey is inspirational, and we appreciate her willingness to share the lessons learned along the way."
Dunwoody's book, A Higher Standard, will be on sale in the College Bookstore during the weeks before her signing event. It chronicles her time as a SUNY Cortland physical education major, competing in Red Dragon gymnastics and tennis, through her unprecedented rise through the Army's ranks. By the time she retired as head of the Army's Materiel Command in 2012, she was responsible for 69,000 military and civilian employees, a $60 billion budget and locations spread across 55 countries.
Woven into Dunwoody's book are lessons in leadership and management applicable to any industry or endeavor. With a foreword by Facebook Chief Operating Officer Sheryl Sandberg, another pioneering woman executive, A Higher Standard champions accountability, diversity, endurance and integrity.
Dunwoody was granted an honorary doctoral degree by SUNY and was a SUNY Cortland Commencement speaker in 2009. She has received several national honors, including the NCAA's top award, the International Tennis Association's lifetime achievement award and the French National Order of Merit. SUNY Cortland also has recognized her with the College's Distinguished Alumni Award, the highest honor for its graduates, and induction in the C-Club Hall of Fame.
In 1992, Dunwoody became the first woman to command a battalion in the 82nd Airborne Division. She also was the first female general at Fort Bragg, N.C., and the first woman to lead the Combined Arms Support Command at Fort Lee, Va.
Dunwoody is credited with leading a transformation of the Army's logistics organizations. She was deployed to Saudi Arabia for Operation Desert Storm as a division parachute officer for the 407th Supply and Transportation Battalion, 82nd Airborne Division. She served as the 1st Corps Support Command Commander in the deployment of the Logistics Task Force in support of Operation Enduring Freedom.
After earning her Cortland degree, Dunwoody was directly commissioned into the Women's Army Corps and later received a Master of Science in Logistics Management from the Florida Institute of Technology as well as a Master of Science in National Resource Strategy from the Industrial College of the Armed Forces.
She currently serves as president of First 2 Four, LLC, a leadership and strategic advisory company. She also is on the leadership council of the Aspen Institute's Franklin Project, which advocates that a year of full-time, national service be made a cultural expectation and rite of passage for every young American.
Dunwoody's campus class schedule is still not set. Faculty members interested in having her speak at their class should contact Jill Mirabito in the Division of Institutional Advancement at jill.mirabito@cortland.edu.
Student Researchers to Attend National Conference
02/22/2016
When Claire Leggett thinks back to the Historical Methods course she took in her first year at SUNY Cortland, she remembers scanning the syllabus and fretting the 15-page research paper it outlined.
She never had tackled a college assignment of that length, so naturally she worried about what it would entail. The grade she eventually earned was fulfilling. Even more rewarding were the possibilities that her scholarly work has produced.
"I didn't want just a letter grade," said Leggett, a sophomore dual major in history and adolescence education: social studies. "I didn't want the research to stop."
And it hasn't.
The East Aurora, N.Y., native will be one of four SUNY Cortland students headed to the National Conference on Undergraduate Research (NCUR) at the University of North Carolina Ashville in April. Their projects were among those chosen out of more than 4,000 proposals, representing academic disciplines such as archaeology, biochemistry and English.
Each will travel to the national conference thanks to support from the College President's Office and SUNY Cortland's Undergraduate Research Council.
The other student participants include:
Iva Markicevic, an adolescence education: English major from Cortland, N.Y., who was mentored by Assistant Professor of English Sarah Hobson.
Stephanie Offutt, an archaeology and international studies dual major from Shoreham, N.Y., who was mentored by Professor of Sociology/Anthropology Sharon Steadman.
Weifeng Zhen, a biochemistry major from Brooklyn, N.Y., who was mentored by Assistant Professor of Chemistry Katherine Hicks.
In Leggett's case, she's spent more than a year tracing the mixed success of racial integration of public schools in Buffalo, about 20 minutes north of where she grew up. What began as a capstone assignment for a writing-intensive course on U.S. civil rights struggles has turned into independent research she eventually hopes to have published.
"Claire's attitude shows that many students enjoy challenge and rising to it," said Gigi Peterson, the SUNY Cortland history professor who inspired Leggett in the Historical Methods course. "It's important to have that attitude."
The meaningful work started in a class in which students develop crucial, inquiry-based skills — formulating a compelling argument, locating key sources and crafting a final paper that ties the research process together. Peterson's version encouraged students to think beyond the traditional portrayal of the African American Civil Rights Movement of the 1950s and 1960s to topics such as the combat roles of women in the military or the media's portrayal of black soldiers' contributions during World War II.
"Your first thought when you hear school integration is Little Rock ... these images of the National Guard and the Little Rock Nine," said Leggett, referring to the famous example of racial hostility from Arkansas in 1957.
Leggett realized quickly that her search for the project's sources needed to go beyond the Internet. It meant visiting the Buffalo Public Library during her spring break and sifting through newspaper articles from the time period, which revealed far more than the general overviews she came across online.
She learned that Buffalo's schools once were a model for integration in the 1970s with the creation of magnet schools and new busing routes. She also discovered integration in Buffalo was a relatively smooth, four-phase process without the opposition that existed in the South.
"I uncovered so much," she said, noting that more than 15 of Buffalo's 70 public schools were more than 99 percent black prior to integration. "As I started digging, it got bigger and bigger. Instead of just reading 'Schools were desegregated in 1976,' I saw there were so many factors that came into play."
She observed that residential patterns were the root of school segregation issues and that court-mandated federal funds proved vital to the city's successes from 1976 to 1987, especially with the creation of well-designed bus routes. However, Leggett also learned that integration efforts in Buffalo's schools ultimately failed once the funding ran out.
"For one of the poorest cities in the U.S. to have a model of integration — even for just 11 years — proves that it can work," Leggett said. "I learned that federally mandated funds to support integration are a good idea … that we can learn a lot from Buffalo's example."
Last June, after the history course had ended, she emailed Peterson to indicate she wanted to continue with her research, with the intention of moving it beyond an undergraduate paper.
"When I teach this course, I like to say to students, 'This is your chance to pick a topic you enjoy,'" Peterson said. "The credit for this goes to Claire. She saw that she staked out something that was more than a 15-page paper for the semester, and she decided to run with it."
Peterson also noted that the small class size for the Historical Methods course allows for a special bond between students and faculty members — the type of quality interaction, individual feedback and attention that writing intensive research courses require.
"Claire's one of those students with a lot of interests and talents," said Peterson, who has taught at the College since 2002 and will join Leggett on the trip to the national conference in April. "It's rewarding as a professor when you can be part of someone's experimentation and growth in that way."
Leggett, whose mother used worked at a children's museum in Buffalo, counts history as one of her many interests on campus. She discussed her research as a member of a student panel during the College's Black History Month celebration in February. She's also a costume designer with the Performing Arts Department, a staff member at the Student Life Center's rock climbing wall and an academic peer tutor with the College's Academic Support and Achievement Program (ASAP).
Leggett said sometimes recalls the nerves she felt when the major research project initially was assigned. Those feelings quickly are replaced by a sense of satisfaction when she thinks about where the process led her.
"As it's gone by, as my research has evolved, I've realized that I don't want it to stop," she said. "I love doing it. I love sharing what I've learned with people."
---
Capture the Moment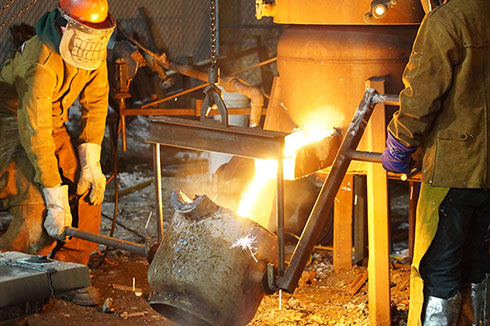 Single-digit wind chill temperatures couldn't stop our student artists, as they assisted in an iron pour outside the Professional Studies Building led by Associate Professor Vaughn Randall, a renowned sculptor in his own right. The Feb. 12 pour, which lasted more than seven hours, cast some works that will be featured in the "Coordinates" exhibition, opening Monday, Feb. 29, in the Dowd Gallery. Read more here: Iron Pour to Highlight Dowd Exhibition.
---
In Other News
Cornell Professor Unravels Judicial Injustice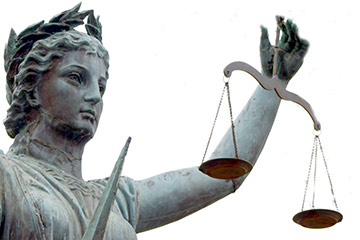 02/23/2016
As the most expensive and longest criminal trial in American history, the McMartin Pre-School trial is not a case to which one can turn a blind eye.
Glenn Altschuler, distinguished historian of 19th and 20th century American popular culture and author, will dive into this nationally notorious child molestation case in his presentation on Tuesday, March 8, at SUNY Cortland.
His talk, "Justice Amidst a Media Frenzy: The McMartin Pre-School Sex Abuse Scandal," will take place at 4:30 p.m. in Brockway Hall Jacobus Lounge. A reception will precede the event at 4 p.m. and a question-and-answer period will follow. The events are free and open to the public.
Organized by the Political Science Department, the lecture is sponsored by Campus Artist and Lecture Series; Faculty Development Center; the Philosophy Department; the Center for Ethics, Peace and Social Justice; the Department of Childhood/Early Childhood Education; and the History Department.
| | |
| --- | --- |
| | |
| | Glenn Altschuler |
Altschuler, the Thomas and Dorothy Litwin Professor of American Studies and Dean of Continuing Education and Summer Session, Cornell University, along with his colleague Faust Rossi, a professor at the Cornell Law School, collaborated to examine 10 significant trials in American history. Their research has resulted in their upcoming book to be published by the American Bar Association, Ten Great American Trials.
"We selected a wide range of cases that would shed light on our judicial system," Altschuler says. "The McMartin Case was a good choice, in our judgement, because it allows us to look closely at the role of the media in sensational courtroom cases and the difficult questions regarding the nature and reliability of testimony by a very young child."
According to Altschuler, by examining this case along with the others, readers will be able to assess the adversarial system of justice in the U.S. This has enhanced a role for lawyers on each side and limits the role of the judge to ask questions of witnesses or selected experts.
In the early 1980s in Manhattan Beach, Calif., the case began with an accusation made by a mother of a student that a teacher was engaging in satanic rituals while sexually abusing her child. Later on, hundreds of children at the McMartin Pre-School followed up with similar accusations by the same teacher as well as others. Quickly apparent to society, these accusations seemed faulty and unjustifiable. The McMartin Pre-School trial poses enormous challenges to the justice system and media coverage in present day.
Altschuler, citing passages in his book, will review the testimony extensively and analyze the role of expert witnesses. He will examine how children testify in court and how society can understand better what actually happened in this case and what did not happen.
"We all live in a society in which courts and trials are very important," Altschuler said. "The audience will gain a better understanding of the justice system and how it relates to sexual abuse of children, which is important to know as citizens."
Altschuler graduated from Brooklyn College with a bachelor's degree in history. At Cornell University, he earned master's and doctoral degrees in American history.
He is author of 10 books, including The GI Bill: A New Deal for Veterans, All Shook Up: How Rock 'n' Roll Changed America and Rude Republic: Americans and Their Politics in the 19th Century. Altschuler also has authored and coauthored more than 1,000 essays and reviews.
Cornell University has honored him with its 2006 Stephen H. Weiss Presidential Fellowship for effective, inspiring and distinguished teaching of undergraduate students as well as the Clark Teaching Award, the Donna and Robert Paul Award for Excellence in Faculty Advising and the Kendall S. Carpenter Memorial Award for Outstanding Advising.
For more information, contact Distinguished Service Professor Robert J. Spitzer, chair of the Political Science Department, at 607-753-4106.
Prepared by public relations intern Bethany Lunden
Fulbright Alumni Ambassador to Discuss U.S. Program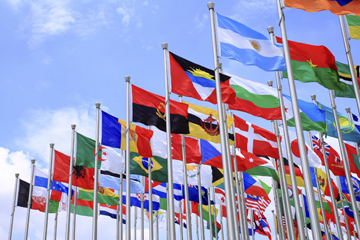 02/16/2016
John Allegrante '74, a SUNY Cortland graduate who has been at the forefront of research in combatting significant health issues, will share his own experience with the Fulbright U.S. Scholar Program on Wednesday, March 2, at SUNY Cortland.
Allegrante, a Fulbright Alumni Ambassador who served as a Fulbright Specialist from 2005 to 2010, will deliver two presentations on that day for faculty and students interested in the program. The first, for faculty, will take place from 2 to 3:30 p.m. in Old Main Colloquium. The second, for students, is set for 4:30 to 5:30 p.m. in Moffett Center, Room 2125.
The seminars are sponsored by the Office of Sponsored Programs and the James M. Clark Center for International Education.
Allegrante, who received the 2003 Distinguished Career Award in Public Health Education and Health Promotion for the American Public Health Association, also will speak on the benefits of participating in the Fulbright U.S. Scholar Program. Sponsored federally, the program is the flagship international exchange program designed to increase mutual understanding between the U.S. and international institutions.
Allegrante became a Fulbright U.S. Scholar at Reykjavik University, Iceland in 2007. There he collaborated with Icelandic behavioral and social scientists to develop an ongoing program of multidisciplinary research, sponsored by a grant for the European Research Council, to investigate risk factors in child and adolescent development.
John Allegrante '74 was awarded an honorary degree of Doctor
of Humane Letters for his work to advance global health at
SUNY Cortland
's Commencement in 2015.
"My Fulbright experience in Iceland has been one of the most productive and rewarding chapters in my life and my career," Allegrante said.
In 2012, Allegrante was named a Fulbright Alumni Ambassador from a select group of fellow Fulbright U.S. Scholar Program alumni. His role was to serve as a representative for the Fulbright program at campus workshops and academic conferences across the U.S. He continues to serve as a Fulbright Program advisor and a Fulbright campus representative at Teachers College, Columbia University, the graduate professional school of education.
"My own teaching is much richer at my institution because I was able to draw on my own experience in Iceland," Allegrante said.
A graduate from SUNY Cortland in 1974 with a Bachelor of Science in Education, Allegrante earned a Ph.D. from the University of Illinois.
A senior professor of health education at Columbia University, New York, Allegrante has served as deputy provost and associate vice president for international affairs. He also is a member of the Faculty Steering Committee for the Columbia Global Center in Europe.
Allegrante has authored hundreds of research articles on significant health issues.
SUNY Cortland's Alumni Association named him a Distinguished Young Alumnus in 1982. In 2004, he presented remarks at the dedication of the Poskanzer Conference Room in Moffett Center. In May of 2015, SUNY awarded him an honorary degree of Doctor of Humane Letters for his work to advance global health.
For more information on the presentations or the Fulbright U.S. Scholar Program, contact Alexandru Balas, international studies coordinator, at 607-753-2250.
Prepared by public relations intern Bethany Lunden
Talk Considers Court's Thinking on Same-sex Marriage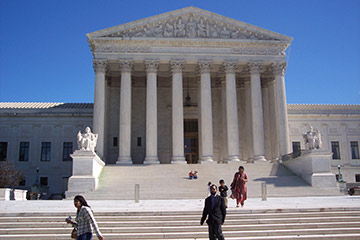 02/23/2016
SUNY Cortland political scientist Timothy Delaune will analyze the great societal shift that is represented by the legalization of same-sex marriage, Wednesday, March 9, at the College.
Delaune, an assistant professor of political science, will present "Learning to See Injustice: Changing Political and Judicial Attitudes toward Same-Sex Relationships" at 4:30 p.m. in Moffett Center, Room 2125.
| | |
| --- | --- |
| | |
| | Timothy Delaune |
Preceding the talk, a reception will be held at 4 p.m. in the Rozanne M. Brooks Museum, Moffett Center, Room 2126.
The presentation, which is free and open to the public, continues this year's 2015-16 Rozanne M. Brooks Lecture theme "The Culture of Thought." The series engages audience members in exploring what has shaped, and is changing, the way humans think about the world around them.
Through tracing the evolution of thought in same-sex marriage, Delaune will justify how the process came to be taken more seriously in the U.S. Supreme Court. His primary focus is on the key to what changed people's thinking in becoming more tolerant of same-sex relationships.
"People's thinking changing was a pre-requisite, a necessity in order for the law to change," Delaune said.
In his talk, Delaune will explore the speed at which same-sex relationships and legal marriage happened compared to other social opportunities.
"The explanation in my view for why it was possible for the court to reach its decision, even though it was a close decision, was in part the changing views of the individuals on the court," Delaune said.
According to Delaune, the phrase "learning to see injustice," a concept from Justice Anthony Kennedy's opinion in the Supreme Court ruling, means learning to shift views. During his talk, Delaune will be looking into the different explanations for why individuals' views changed and how the views of the court changed.
Delaune also will touch upon society's willingness to question and not hold on to facts.
"If it weren't for our willingness to question assumptions, the culture of thought would never change," Delaune said.
Delaune, who serves as the College's pre-law advisor, is a graduate of Georgetown University, the University of Chicago Law School and Tufts University. He earned a Ph.D. in political science from the University of Massachusetts at Amherst.
At the College, he has participated in a Fall 2013 panel discussion on being an effective ally to members of the LBGTQ community and serves as a member of the SUNY Cortland LBGTQ Faculty and Staff Committee.
The 2015-16 Brooks Lecture Series is sponsored by a grant from Auxiliary Services Corporation and the Cortland College Foundation.
For more information, contact Sharon R. Steadman, a professor of sociology/anthropology, Brooks lecture series organizer and Brooks Museum Director, at 607-753-2308.
Prepared by public relations intern Bethany Lunden
Health Profession Panelists to Speak Feb. 29

02/16/2016
A panel of successful health professionals who graduated from SUNY Cortland will provide insight to current students and others on Monday, Feb. 29, at the College.
The event begins at 7 p.m. in Corey Union Fireplace Lounge.
The talk is free and open to students, faculty and staff and the public.
Hosted by Alumni Engagement, the event is the fifth in this year's Alumni Speaker Series at SUNY Cortland. These panels — composed of former students from different disciplines — aim to offer students professional career search advice from a network of successful alumni.
This time, the featured panelists are:
Juliana Hawes Chrysler '88, director of education, volunteers and employee health at Rome Memorial Hospital
Carrie Quinlan Finn '99, doctor of physical therapy at Onondaga-Cortland-Madison Counties (OCM) BOCES
James R. Whiting '75, a retired vice president for Cone Health System
The panelists will speak directly with students about their own experience on campus and the paths that have led each of them to where they are today. A question-and-answer period will follow. After the event, attendees are encouraged to speak one-on-one with the graduates.
For more information, contact Alumni Engagement at 607-753-2516.
Sebastian Purcell to Research Enrique Dussel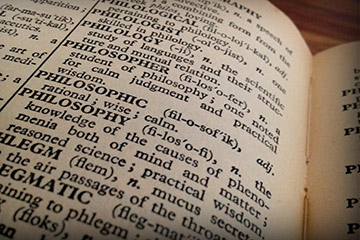 02/23/2016
Over the past two decades, the Latin American tradition of liberation philosophy has emerged to offer distinctive solutions to classical moral dilemmas as well as to contemporary ones like the distribution of wealth in a global economy.
But scholars who haven't mastered Spanish must wait for a translation of the majority of their writings into English before they can get inside the minds of some of these major Latino thinkers.
| | |
| --- | --- |
| | |
| | Sebastian Purcell |
Sebastian Purcell, an assistant professor of philosophy at SUNY Cortland, plans to open the way for non-Latinos to explore the ideas presented by Enrique Dussel, the liberation philosophical movement's most widely recognized figure, while that towering intellectual is still alive.
Purcell considers both English and Spanish to be his native languages and can read Greek, Latin, French, German, Portuguese and Nahuatl (language of the Aztecs).
"My research centers on questions in moral and political philosophy" that are rooted in Dussel's work, he said.
"In moral philosophy, I want to know: just where do our moral obligations come from? What are the grounds for them?" Purcell said. "In political philosophy I'm interested in understanding what a fair arrangement and distribution of our social goods is. If we are to accept a government's use of coercive force because its distribution of such goods is fair, then what counts as fairness?"
This semester, he is visiting the Argentinian-born Dussel in Mexico City where the scholar now lives as a Mexican citizen.
Purcell, who earned his doctorate from Boston College with highest honors in 2011 and joined the College's Philosophy Department that same year, also will write an original article about Dussel's work and translate a seminal essay of the Latin American author.
Both the article and translation will be submitted for inclusion in a new anthology to be published by Rowman & Littlefield, International, called Latin American & Latino/A Philosophy: A Reader. Edited by faculty at Stony Brook University and University of Oregon, Eduardo Mendieta and Alejandro A. Vallega, respectively, the text is intended to bridge the gap between Anglo and Latino philosophical thought.
Purcell also hopes to work out details with Dussel in person on translating that scholar's latest book into English.
Dussel's concepts dovetail well with Purcell's own theories, such as the idea that the condition for a fair distribution of social primary goods in a global world is that our institutions embody respect for equal persons.
"We cannot, as a result, have a distribution of these resources that allows some people to lead lives that are qualitatively different from other lives — as (historically) masters led with respect to slaves, or nobles led with respect to serfs," Purcell said.
| | |
| --- | --- |
| | |
| | Enrique Dessel |
"So I suggest that the principle of solidarity specifies the basic conditions for fairness in distribution," he said. "The principle maintains that the distribution of social primary goods at a global scale is fair if the inequalities in such a distribution are not such that some people lead qualitatively different lives.
"Unfortunately, our order of global governance clearly fails to live up to this standard."
Purcell's semester-long leave from teaching to complete the project will be supported by a Nuala McGann Drescher Affirmative Action Leave Program grant from the New York State/United University Professions Joint Labor/Management Committees. Purcell's travel expenses were offset by a College stipend.
Purcell also is writing one book discussing virtue as it relates to Aristotle and the Aztecs and a second comparing the philosophies of Dussel and German philosopher Jürgen Habermas on reason, politics and globalization. Since 2012, Purcell has coordinated Latino/Latin American Studies at SUNY Cortland.
National Speaker Continues Wellness Series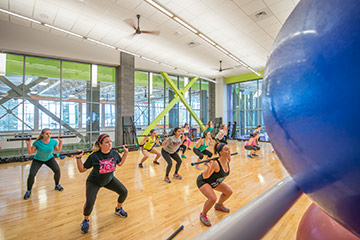 02/19/2016
Hazing can be looked at as bullying with a purpose — initiation — but it can also have severe consequences, according to Robert Hackenson, Jr., the founder and professional self-described "edutaining" speaker and trainer for Dynamic Influence.
On Wednesday, March 2, at SUNY Cortland, Hackenson will offer skit hypnosis, mind magic, illusions and more while he delivers important information about how students can end hazing and bullying in their lives.
Hackenson will present "Hazing and Bullying: Let's Talk About Respect" at 7:30 p.m. in the Corey Union Function Room.
| | |
| --- | --- |
| | |
| | Robert Hackenson, Jr. |
His program continues SUNY Cortland's Spring 2016 "Wellness Wednesday Series" featuring speakers, exhibits, self-help workshops and other programs intended to encourage campus and community members to learn more about health and wellness.
Programs will run through the spring semester under the theme "Treasure Your Health," with topics addressing mental health, environmental wellness, avoiding risky behavior, disability sport education and alternative means of achieving better health including outdoor recreation, eating right and spiritual wellness.
Sponsored by the Health Promotion Office, the series will take place on Wednesdays at 7 p.m. in Corey Union Exhibition Lounge, unless otherwise noted. The events are free and open to the public.
A poster listing all the Spring 2016 events can be found at Wellness Wednesday Series — Spring 2016 and on the Campus Life page of myRedDragon.
According to Hackenson, in recent years on college campuses students not only have experienced face-to-face bullying but also cyber-bullying, hazing, hate crimes and threats. This results in students feeling trapped and lashing out by harming themselves or others.
They can be proactive by educating themselves on the negative effects of all types of bullying while taking a leadership role on campus to promote healthy and positive social involvement.
Hackenson, who also uses video, audience participation and true, heart wrenching stories to make his point, will arrive to campus early and perform his strolling mind magic as a "teaser" for the presentation.
This "edutational" presentation — a word that appears to combine "educational" and "entertainment" — aims to take attendees through a rollercoaster of emotions, creates hazing and bullying awareness on campus, and challenges students to stand together and make a difference.
"Whether it's hazing on a team or organization, emotional bullying amongst roommates, or cyber bullying, if students stand together they can make a positive difference," Hackenson said. "Respect for oneself and for others is of utmost importance."
Wellness Wednesday continues through the end of April. Events include:
On March 9, a "Safe Spring Break Fair" will offer tips for a carefree spring break. The fair, from noon to 3 p.m. in the Student Life Center Lobby, will feature tips from student interns with Health Promotion; Andrea Hart, a registered dietician and New York state certified dietician-nurse who is employed with the SUNY Cortland Auxiliary Services Corporation; and representatives of the campus sexual health club AIDS Prevention and Awareness Club (APAC) and Substance Abuse Prevention and Education. Free items will be given away.
On March 23, Hart will join the Health Promotion interns to sample a "Savor the Flavor of Eating Right" event hosted by ASC. The gathering, from 11 a.m. to 2 p.m. in the Student Life Center Lobby and Bistro, encourages students to take time to enjoy food traditions and appreciate the pleasures, great flavors and social experiences food can add to their lives.
Catherine MacDonald, an associate professor in the Physical Education Department, will share her knowledge about inclusion through sport on March 30. McDonald's talk, "Disability Sport Education," will begin at 7:30 p.m. The session will include an overview of sport for individuals with and without a disability as well as an opportunity to be active. Attendees are encouraged to wear loose clothing.
On April 6, campus ministers Rev. Vicki Johnson and Shawn Allen will offer "Treasure Your Spiritual Wellness." According to them, the term "wellness" involves many aspects of life.
"On this evening we will focus on how we can treasure — and nurture — our spiritual health," Rev. Johnson said. "Our faith backgrounds may vary, but in the midst of our diversity we recognize that we each have a vital, spiritual self." Allen added, "No matter who you are, or where you are on life's journey, you are welcome to come and experience some ways to deepen your own spirituality."
The Sexual Assault Awareness and Programming Committee will present "Interrupting Rape Culture" on April 13. The committee members note that numbers of sexual assault and violence are too high across the nation. They encourage the campus community to come and interact as they provide solutions to decrease these numbers and "interrupt" rape culture.
| | |
| --- | --- |
| | |
| | The College's year-old Student Life Center has as many as 2,500 visitors per day. One participant runs the indoor track. |
Two Wellness Wednesday events are set for April 20. The Sustainability Committee will staff an informational table from 11 a.m. to 2 p.m., in the Student Life Center Lobby, to celebrate Earth Day, which this year is on Friday, April 22. Also, Alexis Blavos, an assistant professor in the College's Health Department, will discuss the "Pot Culture" as it relates to student health.
Jason Harcum, assistant director, recreational sports for Outdoor Pursuits and Outdoor Pursuits student staff, will discuss some of the many adventures that Outdoor Pursuits has to offer, on April 27. His talk, "Taste of the Outdoors," in the Corey Union Function Room, will let participants sample an interactive demo that includes packing a sea kayak, stand up paddle boarding, pitching a tent, learning knots and anchor building.
For more information or accommodation to attend an event, contact Lauren Herman, the College's health educator, in Van Hoesen Hall, Room B-1 or at 607-753-2066.
Climate Change Film Doubles as 'Green Days' Event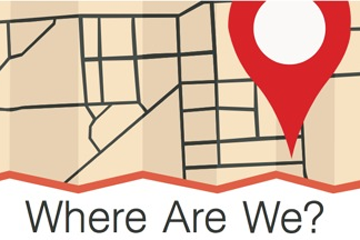 02/23/2016
SUNY Cortland's Cultural and Intellectual Climate Committee (CICC) "Where Are We?" series continues with a documentary on climate change — one that connects carbon in the air with the economic system that put it there.
"This Changes Everything," a 2015 film directed by Avi Lewis and inspired by Naomi Klein's international best-selling book of the same name, will be screened at 7 p.m. on Thursday, Feb. 25, in Sperry Center, Room 104. It presents seven powerful portraits of communities on the front lines, from Montana's Powder River Basin to the Alberta Tar Sands, from the coast of South India to Beijing and beyond.
The film screening doubles as a "Green Days" event because it encourages environmental concern. In an effort to maximize exposure for the College's many sustainable efforts, all event organizers are reminded to identify their environmentally friendly activities by filling out an online form.
Klein serves as narrator for the film, which centers around the controversial idea that the climate change crisis can be seized to transformed a struggling economic system into something better. Thursday's screening is expected to raise many questions relevant to this year's CICC theme.
The College's "Where Are We?" series continues a yearlong discussion about the "local" and its importance to economic health, environmental resilience and overcoming inequality of all types. The discussion specifically seeks to address localism and privilege — considering if "local" movements unintentionally wall out the poor.
Each year, a different academic theme aims to generate common topics of discussion and establish traditions of intellectual discourse on SUNY Cortland's campus. The series encourages faculty and staff to weave the theme into their courses, to engage in classroom discussions and debates around the theme, and to propose campus events or speakers on topics connected to the theme.
The series also is sponsored by the Campus Artist and Lecture Series, the Provost and Vice President for Academic Affairs' Office, the President's Office and the Cortland College Foundation.
For more information, contact CICC co-chair Scott Moranda, associate professor of history, at 607-753-2052.
National Figure in International Education to Speak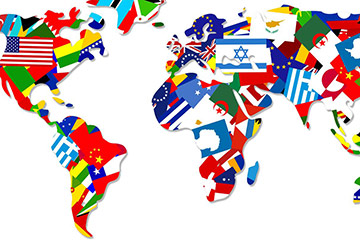 02/23/2016
Political scientist Paul Diehl, the president of the International Studies Association, which is the largest international studies professional organization in the world, will lecture twice on Thursday, March 3, at SUNY Cortland.
Diehl, the associate provost and director of teaching-learning initiatives at the University of Texas at Dallas, will present "Turning Good Teaching on Its Head: a Thought Experiment" at 12:30 p.m. in Corey Union Exhibition Lounge.
Diehl, the Ashbel Smith Professor of Political Science at University of Texas at Dallas, also will discuss "The UN at 70: Constructing a Balance Sheet" at 4:30 p.m. that day in Brockway Hall Jacobus Lounge.
Diehl's visit, originally scheduled for last November's International Celebration 2015 series, is free and open to the public.
The talks were organized by the College's International Studies Program, the James M. Clark Center for International Education and the Faculty Development Center (FDC) with support from the Political Science Department and the President's Office. The presentation on "The UN at 70" also was sponsored by a Campus Artist and Lecture Series (CALS) Grant.
Diehl received his Ph.D. in political science from the University of Michigan. His research areas include enduring rivalries, UN peacekeeping, conflict management, and international law. Since 1989, he has served as a faculty affiliate with the University of Illinois at Urbana-Champaign's Program in Arms Control, Disarmament and International Security.
| | |
| --- | --- |
| | |
| | Paul Diehl |
His latest books are co-authored with Alexandru Balas, coordinator of SUNY Cortland's International Studies Program and director of the Clark Center for International Education: The Puzzle of Peace: Explaining the Rise of Peace in the International System (Gary Goertz, New York: Oxford University Press, in press) and Peace Operations (Cambridge: Polity Press, 2014; 2008).
Diehl's first talk will take a hard look at what are generally considered to be the qualities of classroom effectiveness. He will assess the value of two instances of applying the opposite of accepted good teaching practices.
"There is a consensus on what some of the key dimensions or indicators of good teaching are," Diehl said. "What if we took the opposite of those elements? Might we learn something by turning good teaching on its head?"
His second lecture will spotlight the UN at a key point in time as it finishes its seventh decade. At present, the body has both its advocates and its detractors. Diehl will examine how one should evaluate the UN. His talk will present some key considerations in determining the value of the UN in international politics, with the goal of moving beyond polemics by using insights from evaluation research.
During his visit, Diehl will share lessons learned about successful initiatives in international studies programs and departments developed in the U.S. and overseas.
At SUNY Cortland, Diehl will meet with faculty members and students in the International Studies Program, and also with colleagues from Tompkins Cortland Community College's (TC3) International Studies program, as part of an initiative to strengthen collaboration between SUNY Cortland and TC3.
"As far as I know this is the first visit by a president of the International Studies Association in the 20-plus years since we have had this (international studies) major on campus," Balas said.
For more information, contact organizer Balas, assistant professor of international studies, at 607-753-4823 or alexandru.balas@cortland.edu.
Iron Pour to Highlight Dowd Exhibition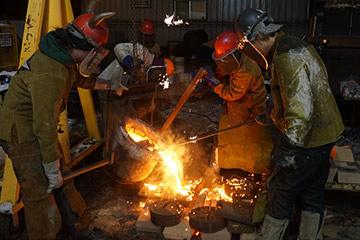 02/23/2016
Ten sculptors who are geographically linked by the SUNY Cortland studio where they forged their work will hold a group exhibition titled "Coordinates" starting on Monday, Feb. 29, in the College's Dowd Gallery located in the Dowd Fine Arts Center.
The GPS coordinates 42.589° N x 76.198° W mark the exact location of the foundry furnace at SUNY Cortland. The foundry site beside the College's Professional Studies Building also is where some works in the exhibition were cast in an iron pour there on Feb. 12.
"Coordinates" will include a selection of earlier pieces created on-site by each of the featured sculptors, who are: Kevin Dartt, Gavin Kenyon, Elizabeth Kronfield, Marie Lorenz, Lionel Maunz, Nikki Moser, Margherita Raso, Matthew Wicker, Vaughn Randall and Jeff Williams.
| | |
| --- | --- |
| | |
| | The exhibit incudes Nikki Moser's 2015 sculpture made of steel, cast iron and plastic miniature trees, titled "Jeffers Tree Farm Fracked and Piped." |
The exhibition, on display through Friday, April 15, is free and open to the public, along with all scheduled events related to "Coordinates." Events and programs include:
An opening reception that will be held from 4:30 to 6 p.m. Thursday, March 3, at the gallery.
An artists' talk by Lorenz and Williams will take place at 5 p.m. on Tuesday, March 22, at the Dowd Gallery.
An artist's talk by Dartt will begin at 4:15 p.m. on Thursday, April 7, at the College's foundry. The discussion will be followed by an iron pour and performance from 5 to 7 p.m. at the same location. The pour occurs outdoors, so onlookers are encouraged to dress accordingly.
"There's an old art school adage that sculptors have friends because their works are heavy," said Randall, an associate professor of sculpture in SUNY Cortland's Art and Art History Department who helped organize the show and runs the iron pours.
"It's a little bit true, especially in the field of casting iron — and a pour takes at least four people to accomplish safely," noted Randall, who with the other artists shares a long history of creative collaboration.
The exhibition explores a wide range of concepts.
"I'm interested in failure and our deep-seated fear of it," Randall said of his own pieces. "By intentionally doing things wrong, I'm attempting to redefine what is right."
Moser, from Scranton, Pa., creates work that deals with "fracking," the controversial hydraulic fracturing method of extracting natural gas from the earth.
"My work seeks to place you in proximity to my own observations while leaving you room to seek meaning, understanding and to potentially re-evaluate your response to the ethical battles we all face," she explains.
| | |
| --- | --- |
| | |
| | Vaughn Randall's 2015 cast iron sculpture "Fear," will be displayed. |
In the ongoing "Tide and Current Taxi" project, New York City-based artist Lorenz ferries people through the region's water channels in boats she builds. A Web-blog is published about each trip, through which she compares the ancient waterway networks to new digital pathways.
Several of the featured artists participated in a mini-residency program that took place from Feb. 10 to 14 in SUNY Cortland's beginning and advanced sculpture classes.
"This program offered students a unique opportunity to observe the full arc of the creative process from concept to mold-making to casting and finishing," said Dowd Gallery Director Erika Fowler-Decatur.
The Dowd Gallery is located in SUNY Cortland's Dowd Fine Arts Center, corner of Graham Avenue and Prospect Terrace. Gallery hours are 10 a.m. to 4 p.m. Monday through Friday and by appointment.
For more information or regarding group tours, contact Erika Fowler-Decatur, gallery director, at 607-753-4216 or erika.fowler-decatur@cortland.edu.
Comments Sought for Health Department Accreditation Review
SUNY Cortland's Health Department will participate in a review for accreditation of its bachelor of science program in community health by the Council on Education for Public Health (CEPH) from April 11-12.
CEPH will accept third-party comments about the community health program, practices, and procedures up to 30 days prior to the scheduled site visit. The deadline for submitting comments to CEPH is Friday, March 11.
Comments will be accepted by email sent to: Nicole Williams, Accreditation Specialist, or by postal mail sent to her attention at: Council on Education for Public Health, 1010 Wayne Ave., Suite 220, Silver Spring Md., 20910.
CEPH is an independent agency recognized by the U.S. Department of Education to accredit schools of public health and public health programs outside schools of public health.
Professional Salary Increases Recipients Announced
The Human Resources Office has announced recipients of professional promotions and salary increases effective Feb. 11.
Professional staff promotions have been approved for the following staff:
Samuel Colombo, Purchasing Office, promoted to Senior Staff Associate. His campus title is Director of Purchasing.
Eli Simon, Systems Administration and Web Services, promoted to Senior/Programmer/Analyst His campus title is Senior Systems Administrator.
Professional staff salary increases have been approved for the following staff:
Stephen Cunningham, Institutional Research and Analysis Office
Kristina Maricle, The Help Center (Memorial Library). Also, she received a budget title change to Assistant for Instructional Resources.

Suggest a feature story
---
People on the Move
Gary Evans to Lead Human Resources
02/23/2016
Gary Evans was named assistant vice president of human resources after he had served for three months on an interim basis.
As interim assistant vice president, he continued College initiatives in the areas of employee recruitment, employee relations, compensation and compliance.
| | |
| --- | --- |
| | |
| | Gary Evans |
Moving forward, he will continue to serve as a strategic partner to campus leadership, establishing best practices to ensure equity, consistency and legality within all human resources functions.
Evans, who joined SUNY Cortland's Human Resources in 1998, was promoted to associate director in 2003.
His qualifications include a Master's in Business Administration from Le Moyne College, Professional in Human Resources certification, and multiple leadership service roles to both the College and SUNY.
---
Faculty/Staff Activities
Carol Costell Corbin
Carol Costell Corbin, Advisement and Transition, recently attended the 14th annual National Institute for the Study of Transfer Students (NISTS) conference in Atlanta, Ga. She co-presented with Michael Henningsen, Mohawk Valley Community College, on the New York State Transfer and Articulation Association (NYSTAA). Their session title was "A State-Wide Transfer Professional Organization: The Good, the Bad, and the Future." Henningsen currently serves as NYSTAA president, and Corbin serves as president-elect. At the conference, Corbin was awarded the Bonita C. Jacobs Transfer Champion Rising Star award.
Karen Downey and senior Matthew Ellis
Karen Downey, Chemistry Department, authored a paper with senior Matthew Ellis, to be published in an upcoming issue of the International Journal of Quantum Chemistry.
Melissa Morris
Melissa Morris, Physics Department, co-authored a paper titled "The effect of multiple particle sizes on cooling rates of chondrules produced in large-scale shocks in the solar nebula," that was accepted for publication in Meteoritics and Planetary Science.
John Suarez
John Suarez, Service-Learning Coordinator at the Institute for Civic Engagement, has been accepted into the new Community and Civic Engagement Corps of New York Campus Compact (NYCC). Suarez's expertise is in the area of developing and delivering tailored role-play and simulation events. The purpose of this Corps is to provide "a searchable database of Community and Civic Engagement experts from across the state. We are doing this in order to serve higher education better and move New York to the forefront of national community and civic engagement in higher education movement."

Submit your faculty/staff activity