College's Tutoring Program Wins $1 Million Grant
01/11/2016
SUNY Cortland will receive a $1 million grant to expand a highly successful online tutoring network considered a key component of the 64-campus SUNY system's plans to improve student completion rates, SUNY Chancellor Nancy Zimpher announced today.
The funding for SUNY Cortland's STAR-NY program was part of $18 million awarded to 22 SUNY campuses out of a new Investment and Performance Fund created to support SUNY's goal of graduating 150,000 students annually by 2020.
The $1 million grant, which will enable SUNY Cortland to expand its online tutoring network beyond its current 14 campuses, was one of the largest single awards made to any campus from the fund. SUNY Cortland also received an additional $240,000 to work with SUNY Broome and Tompkins Cortland Community College to make it easier for students to turn an associate's degree into a bachelor's degree.
"This award recognizes our success in partnering with other campuses to create a shared resource that can benefit all SUNY students," SUNY Cortland President Erik Bitterbaum said. "We strongly support the chancellor's emphasis on student success and believe expanding and enhancing STAR-NY will both increase the number of SUNY graduates and decrease the time it takes to get a degree."
The grants were announced as part of Zimpher's 2016 State of the University address, which highlighted innovative and data-driven success programs aimed at realizing the diverse campuses' shared goals.
STAR-NY was created at SUNY Cortland in 2011 as an online resource that gave students from several different campuses access to writing tutors. Fourteen SUNY campuses now share online tutors in math, writing, statistics, accounting, chemistry and biology.
In addition to SUNY Cortland, the participating campuses are: Tompkins-Cortland Community College, Binghamton University, SUNY Oswego, SUNY Poly, Morrisville State College, Finger Lakes Community College, SUNY Plattsburgh, University at Buffalo, University at Albany, Buffalo State, Alfred State, SUNY Cobleskill and Ulster Community College.
"We want to expand the number of campuses participating in STAR-NY as well as increase the hours and the range of subjects it supports," said Esa Merson, director of SUNY Cortland's Academic Support and Achievement Program (ASAP), which created and manages the initiative. "Students are very comfortable in the online environment. It offers them one-on-one live tutoring when and where they need it."
Online help is available most evenings until midnight, which is when most students are writing papers, preparing for exams or doing homework. Although the tutors are diverse, ranging from full-time faculty and adjunct staff to graduate students and peer tutors, all receive similar training, Merson said.
"They use the Socratic approach, so nobody tells the students what to do," Merson said. "They ask students questions and guide them to a better understanding."
Opening Meeting Highlights Student Success
01/21/2016
SUNY Cortland President Erik J. Bitterbaum opened the spring semester Thursday by noting that the College's graduation rate appears to be the highest it's ever been. That statistic, combined with personal stories and testimonials, underscored the importance of student success as a major theme of his traditional opening address.
Bitterbaum spoke for more than an hour and covered a range of topics during his remarks to faculty and staff members. Topics included finances, SUNY system-wide goals and campus-wide updates, with the majority of his talk centered on student success — especially as it relates to retention and establishing a campus climate that embraces diversity.
"When students come to Cortland, they're doing so at a really unique turning point in their lives," President Bitterbaum said. "Their whole lives are in front of them. We provide an environment where they're going to learn and flourish and find their life's calling … What you do is so critical."
Emails from students to faculty members about transformative classroom lessons and career success after college served as the president's proof. So did the data on graduation and diversity he shared with the audience.
The College's six-year graduation rate for the class that entered in 2009 was 72.8 percent, an institutional high for at least the past 10 years and far better than the 56 percent national average for four-year comprehensive colleges.
President Bitterbaum also noted progress in diversity, pointing out that when he arrived at SUNY Cortland in 2003, just 4 percent of the College's student profile was non-white. Today, that number is 21 percent.
He encouraged the audience to continue improving student retention and maintaining a welcoming campus environment. He shared the "big six" college experiences suggested by a 2015 Gallup study, discussed the importance of early academic intervention and "intrusive advising," and recommended attending the College's Summer Institute for Infusing Diversity.
"How can we make Cortland more united? How can we get to know each other outside of our races?" President Bitterbaum asked. "It's a unique challenge."
Navigating uncertain financial waters also will be a challenge, especially with a new collective bargaining agreement on the horizon and the future of a rational tuition policy in question, he said. The College will continue considering alternate ways to add to its reserves.
"There is a new normal in higher education finance," President Bitterbaum said. "Every state is giving less."
More encouraging was the recent announcement of a new Investment and Performance Fund for SUNY, which awarded the College two major grants: $1 million to expand a highly successful online tutoring network and $240,000 to work with two nearby community colleges to make it easier for students to turn an associate's degree into a bachelor's degree.
Both of those awards should help with retention as well as an ambitious system-wide goal announced by Chancellor Nancy L. Zimpher: to award 150,000 SUNY degrees annually by 2020 — up from 93,000 currently. President Bitterbaum said SUNY Cortland's contribution to that effort will likely depend on the ability to award more "micro" professional credentials through online programs.
"(Online education) is an evolving approach, but it's here to stay," President Bitterbaum said.
He also touched on several other topics:
Faculty excellence: Sponsored funding brings benefits for the entire campus, not only individual recipients, the president said. He recognized six grant awards earned during the fall semester that will benefit STEM education, understanding of Belizean art, military officers studying to become teachers, the College's Sensory Integration Motor Sensory Lab, understanding of a renowned Argentine-Mexican philosopher and sustainable building practices.
Campus safety: In light of tragedies affecting college campuses across the country, President Bitterbaum encouraged faculty and staff members to contact the College's University Police Department, behavioral assessment committee and the Title IX coordinator if they sense a safety threat. "It is all of our responsibilities to be alert and get our students help," he said. "The most important thing we can do as a community is keep ourselves safe."
Sustainability efforts: President Bitterbaum pointed out that environmental awareness is weaved into the curriculum of 15 different academic departments across 31 sustainability courses. He also highlighted many different "green" campus projects — the local sauce produced by Auxiliary Services Corporation, a cost- and waste-saving project led by Residence Life and Housing and Zipcar availability on campus — as well as awards and recognition that came in 2015.
Campus construction: The College's electrical infrastructure upgrade will continue during the spring semester in addition to a renovation of DeGroat Hall. A renovation of Whitaker Hall also is planned.
A panel presentation titled "Cultivating Inclusive Leadership: Frameworks and Practices for SUNY Cortland" followed the president's talk and emphasized the importance of a more culturally aware campus environment.
That panel, moderated by Chief Diversity Officer Noelle Chaddock, included: Seth Asumah, a SUNY distinguished teaching professor of Africana studies and political science; Alexis Blavos, an assistant professor of health; Sierra DeGale, a kinesiology: exercise science major from Brooklyn, N.Y.; Ricardo Destinvil, a political science major from Brooklyn, N.Y.; Lewis Rosengarten, director of the Educational Opportunity Program; Dennis Weng, an assistant professor of political science; and Vicki Wilkins, a professor of recreation, parks and leisure studies.
In wrapping up his remarks, President Bitterbaum shared the story of a female student who had a son with a chronic heart condition. Lessons she learned in a health psychology course taught the student to look at her son's illness differently and change her behavior to make his life better. It resulted in emotional, social and physical benefits — an illustration that theoretical material in the classroom could be applied to life.
"Education, especially a Cortland education, has potential," he said. "And that's what it is. It's always about potential to enrich and educate students."
---
Capture the Moment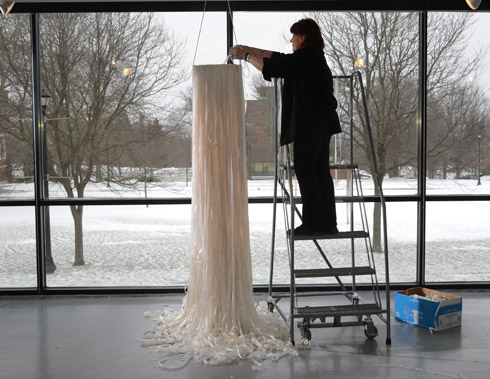 SUNY Cortland Professor Emerita of Art and Art History Libby Kowalski is installing "Bridal Veil Falls" in her retrospective exhibition, now on view through Friday, Feb. 19. The fiber artist will hold her opening reception from 4:30 to 6 p.m. on Thursday, Jan. 28, and other events and work are detailed in Dowd Gallery Plans Libby Kowalski Retrospective.
---
In Other News
From SUNY Cortland to the Super Bowl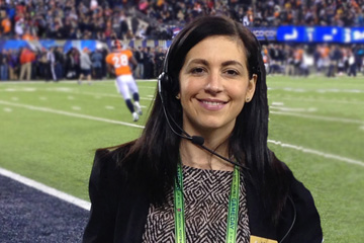 01/25/2016
If you want to get on the field for Super Bowl 50, you'll have to go through a SUNY Cortland graduate to do it.
No, that isn't an open invitation from Katie Keenan '05, M '10 to Levi's Stadium in the San Francisco Bay Area on Feb. 7. But it's another way of saying that the former sport management major is trusted with a crucial job for one of the world's most visible sporting events.
"It's not something that people really think about, but it's a big part of the event in making sure everyone is safe and getting where they need to go on time," she said of her job.
Keenan, who works in event operations for the NFL, manages the credential distribution process from start to finish for the Super Bowl. Over the two weeks leading up to the event, she oversees a staff that will hand out approximately 40,000 access credentials to team staffs, media members and many others.
"After 9/11, the Super Bowl was given the highest security rating for a sporting event in the U.S. by the federal government," said Keenan, who's gearing up for her fourth Super Bowl in 2016. "It's something we're thinking about year-round, and preparing the credentials is actually a six-month process."
The Super Bowl marks just one of the events that she works on throughout the year. They include the NFL Draft, the league's Kickoff event, the International Series and several others. But it is by far the biggest responsibility that makes up Keenan's dream job — one she discovered while she was a student at SUNY Cortland.
She became involved with the Sport Management Club early on in her college career and often sought out advice from her instructors. They included Lisa Scherer '86, who worked with Jim Kelly Enterprises, the umbrella company for the former NFL quarterback's business ventures, early in her own career. Scherer taught at SUNY Cortland from 2002 to 2007.
Katie Keenan '05, M '10 with Vince de la Montaigne,
the head of stadium security, at Super Bowl XLIX in
Glendale, Ariz.
"I had her freshman year, she would talk about her experience and I was like, 'Wow, this sounds awesome,'" Keenan said. "I could see myself succeeding in event management."
Scherer, now a global conference manager for Citi, joked that her former student now has her dream job.
"I might have been an inspiration to Katie, but she's an inspiration to the entire sport management program," Scherer said. "She took advantage of all the opportunities offered to her and she always was willing to better herself by taking on more challenges.
"It was her hard work, organization and leadership in and outside of the classroom — all combined with a great sense of humor — that landed her 'dream job.'"
Keenan pursued a minor in Spanish during college, which helped earn an internship abroad coordinating events and organizing credentials with the International Paralympic Committee. She's been to the Olympics and Paralympic Games too.
Before joining the NFL's league office in Manhattan, she worked with the NHL's New Jersey Devils at the Prudential Center in Newark, N.J. Keenan was there for the Stanley Cup Finals, the NCAA Men's Basketball East Regionals and countless high-profile concerts too.
In short, her 10-year career has included a long list of events that would make most sports fans salivate.
"Just being at the Super Bowl is amazing," Keenan said. "It's such an electric atmosphere — both the days leading up it and then on game day. You think of it as this very corporate event, but some diehard fans wait their whole lives to go to the game and see their team. It's just a positive and fun atmosphere."
She's worked three Super Bowls already in addition to the red carpet at the NFL Draft. But through it all, Keenan isn't one to name-drop. She jokes that she's the girl in the background dressed in black, working hard to make sure events run seamlessly.
"I know I'm doing a good job if no one knows that I'm there," she said. "The less people know that I'm there, the better."
Keenan will be right next to the action on Super Bowl Sunday, having worked tirelessly on the West Coast for the past four weeks. You likely won't see her on TV, and she wouldn't have it any other way.
"I feel like (college) prepared me for what I'm doing now," she said. "Cortland teaches you to stay focused on working hard and paying your dues, knowing you're not going to get a glamorous job right off the bat. That's so true in this industry.
"But if you go into it with the right mindset, you put your head down and you work, good things will come."
President's Conversation Series Continues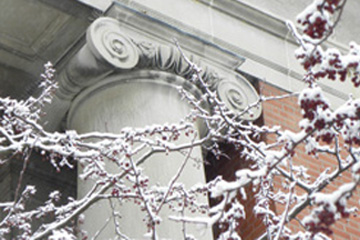 01/22/2016
SUNY Cortland President Erik J. Bitterbaum will discuss gender identity and sexual orientation on Thursday, Jan. 28, to continue a yearlong conversation series on crucial campus topics.
"Let's Talk about LGBTQAIP" marks the second of three talks in the President's Conversation Series on Diversity, Equity and Inclusion at SUNY Cortland. It takes place from 3 to 5 p.m. in the David J. Vittor '67 Lecture Hall, located in Sperry Center, Room 105.
All students, faculty, staff, alumni and local community members are encouraged to attend.
LGBTQAIP stands for lesbian, gay, bisexual, transsexual, queer/questioning, asexual/allies, intersexual, pansexual. Judith Ouellette, an associate professor and department chair of psychology, will begin the conversation with a short talk titled "LGBTQAIP Literacy," followed by a panel response and group discussion.
The event will attempt to gather multiple perspectives, establish campus-wide appreciation for differences and provide future direction for an inclusive environment at SUNY Cortland.
President Bitterbaum's first conversation on race drew a large crowd of campus community members in October. Cultural climate will be the final topic considered in the series.
For more information, contact the College's Multicultural Life and Diversity Office at 607-753-2336. Follow @sunycrtdiverse on Twitter for updates.
College Wins Grants to Make Buildings More Sustainable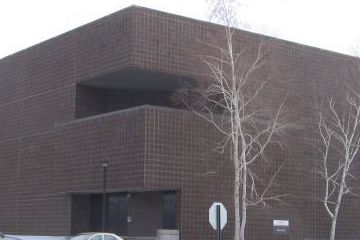 01/26/2016
SUNY Cortland was recently awarded two state grants totaling $375,000 to improve heating and cooling efficiency in two of its largest facilities and to encourage "green" lifestyles in an off-campus student apartment building.
The New York Power Authority (NYPA) funds will enable the College to retrofit Park Center, its primary athletic structure, and Van Hoesen and Cornish halls with high-efficiency heating and cooling equipment and cutting-edge energy conservation measures.
Park Center, the massive structure that houses Corey Gymnasium, Alumni Arena and many other facilities used by athletic teams and physical education classes, will benefit from the largest grant, a $250,000 award made as part of New York Gov. Andrew Cuomo's BuildSmart initiative.
The 53-year-old Van Hoesen/Cornish classroom complex will be upgraded with a $125,000 grant awarded through the same program. That money will also pay to train SUNY Cortland employees on the new heating, ventilation and air conditioning system.
A portion of that grant will also be spent installing a new energy control system into two of the buildings in SUNY Cortland's West Campus Apartments. The system allows residents to closely monitor and control energy usage by individual apartments. College administrators envision holding an energy-saving competition among building occupants.
"These grants will help the College reduce its energy bills and shrink its carbon footprint," SUNY Cortland President Erik J. Bitterbaum said. "The New York Power Authority has been a valuable partner for SUNY Cortland on sustainability initiatives."
Last year, NYPA President and CEO Gil C. Quiniones spoke at the ribbon-cutting ceremony for the College's new, environmentally friendly Student Life Center. The year before that, the agency gave SUNY Cortland's 3,600-panel solar project two BuildSmart awards for excellence and innovation.
Community Calls for Mentors from the College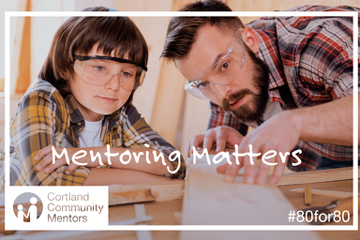 01/26/2016
Members of SUNY Cortland's national championship baseball team are proving to be champions off the field as well. And the opportunity is there for you to do the same.
The players recently made a pledge to mentor local youths as part of an effort to match adult role models with approximately 80 community children and teens on the waiting lists of three Cortland area agencies.
The team will look to initiate a two-person effort, which would involve two student-athletes from different teams mentoring a local youngster during the offseason. The team also plans to offer a special clinic in April for its children as well as others on the program's waiting list.
The #80for80 campaign is a community effort launched in conjunction with Mentoring Month in January. It is led by three community agencies that run mentoring programs in collaboration with Cortland Area Communities That Care. The groups aim to grow quality mentoring experiences not just in January but beyond.
"Many meaningful, far-reaching mentorship programs involving the College already take place, but a growing need for positive role models always will exist," said SUNY Cortland President Erik J. Bitterbaum. "This is a wonderful cause that I hope our campus community members will consider supporting far into the future."
Roughly 100 local youngsters currently benefit from Cortland Community Mentors, a three-team coalition that formed five years ago and includes the Cortland YWCA, Cortland Prevention Resources and Access to Independence.
With just a few hours of quality time each week, mentors can fill important roles as motivators, supporters, role models and friends. Research shows that at-risk youth are 55 percent more likely to enroll in college when they meet regularly with a mentor. They're also far more likely to someday volunteer as mentors themselves and much less likely to skip school or use drugs.
People interested in mentoring can learn more about the benefits and how to sign up online. Questions about the effort can be directed to Cynthia Guy, the community innovation coordinator for SUNY Cortland's Institute for Civic Engagement, at 607-753-4270.
December Grad Trained for Success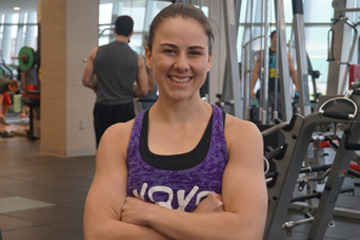 01/22/2016
Recent December graduate Nancy Newell '15 finished the last of her final exams at SUNY Cortland around 1 p.m. on a Wednesday. At noon Thursday, she started her career, reporting for her first day of full-time work as a strength and conditioning coach with Cressey Sports Performance in Boston.
"It's early offseason for baseball players," said Newell, who will become the first female strength and conditioning coach ever employed by Cressey. "I've got to get to work."
Cressey is a renowned training facility that specializes in helping serious baseball athletes from high school players to Major League Baseball professionals. It is known for a no-nonsense attitude toward improvement and success.
That same attitude helped Newell overcome obstacles to become the committed kinesiology major who graduated last month. Newell, who comes from a poverty-plagued rural area near the Adirondack Mountains, entered SUNY Cortland through the Educational Opportunity Program (EOP), a college path for students who might otherwise have not been accepted because of hardships that put them at a disadvantage.
Not only did Newell graduate a semester early, but by the time she was finished in Cortland, she was featured as a 22-year-old fitness expert in the Huffington Post.
During her three and a half years on campus, she poured her energy into the things she was most passionate about: namely health, fitness and helping those around her. She worked part-time jobs as a personal trainer in the Student Life Center and in Memorial Library. She spent the money she made on the travel and registration fees associated with academic conferences in her field. Recently, she launched her own blog devoted to strength training.
"I spent a lot of my time, my money, my energy trying to learn from the top people in the industry, seeing how they got where they are and what I could learn from them," she said. "I really wanted to take advantage of my time and resources."
Newell worked multiple part-time jobs on
campus so that she could afford to attend
academic conferences in her discipline.
Newell grew up in Glenfield, N.Y., a tiny rural town located near the Tug Hill Plateau, "where there are more cows than people," she jokes. SUNY Cortland, especially the College's summer orientation for EOP students, brought new perspective and appreciation for classmates from very different backgrounds.
"All of us are great students," she said, referring to her fellow EOP classmates. "We were chosen for a reason."
Newell knew she didn't want to be a wallflower on campus. She was drawn to fitness development as an academic discipline early on because she sensed a high level of autonomy — the ability to develop meaningful, one-on-one relationships with clients.
She credited Kinesiology Department faculty members who taught her the building blocks of strength and conditioning as well as self-help books that stressed the importance of networking, personal relationships and hand-written thank-you notes.
As a sophomore, Newell began traveling to conferences across the Northeast, from New York City to Boston, in an attempt to soak up as much knowledge as she could. She then would bring those lessons back to campus to teach others with similar career dreams. Along with Ryan Brennan '14, a graduate assistant in Recreational Sports, Newell developed weekly one-hour "Train a Trainer" sessions on topics that included athlete assessment and injury prevention.
"We wanted to dig a little deeper and pull from our personal experience," she said. "It's always nice to teach those around you because it makes you that much stronger as a teacher."
Last summer, Newell landed an internship at Cressey and fell in love with a work environment that promised variety and satisfaction every day. She noticed every full-time strength and conditioning coach brought a unique quality to the overall team. Less than six months later, Newell was a member of that team — earning her dream job immediately out of college.
"I think they saw my high energy, my passion, my drive," she said. "They saw that I don't really have bad days."
Those same qualities carried her through college as much as her physical strength and ability.
"My main goal was to leave SUNY Cortland better than when I came here," she said. "I feel like I've accomplished that."
Officer to Train Others on Avoiding Bias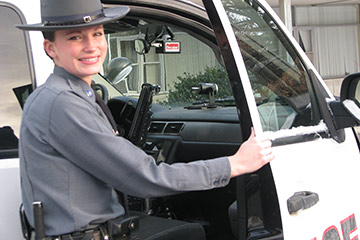 01/26/2016
SUNY Cortland University Police officer Amanda Wasson is among a select group who soon will train officers and administrators across the SUNY campuses to be aware of bias and ensure that it does not affect their interactions with the public.
She attended a recent federal "training the trainers" program on Fair and Impartial Policing (FIP) as she and 23 officers from other SUNY colleges prepare to transform the system's approach to campus law enforcement.
In mid-January Wasson and the other officers completed their three days of training in Syracuse, N.Y. The SUNY training session was led by Lt. Col. JoAnn D. Johnson from the Illinois State Police Division of Internal Investigation and Anna Laszlo, managing partner and chief operating officer of Fair and Impartial Policing LLC.
The FIP training is specifically designed to enhance officers' understanding of how bias — and especially implicit or unconscious bias — can impact policing and how to apply techniques to prevent that from happening.
The officers soon will begin working with colleagues on campus and regionally throughout 2016.
"Officer Wasson will be teaching all of our officers here at SUNY Cortland and she will be assisting other University Police Departments with their training as well," said Mark T. DePaull, assistant chief of police with SUNY Cortland's University Police Department.
"Having an officer trained to instruct this program will keep our department on the cutting edge of fair and impartial policing," he said. "The training will allow us to strengthen our relationship with the campus community and it will be an integral part of our community policing philosophy."
Wasson, on being among the chosen few of 600 law enforcement officers in the university system, noted, "I have a feeling it was because I have an upbeat personality and they figured I would be a good fit."
A graduate from the Elmira Police Academy, Wasson joined the campus' police force in 2011 and serves on the Bike Patrol Unit. Certified as a police instructor and a police firearms instructor, she also received specialized training on sexual assault investigations.
SUNY with its 460,000 students is the largest university system in the country to provide the training at scale. FIP clients span the country and primarily include municipal police departments, including those in Baltimore, Ferguson, Mo., Philadelphia and Sanford, Fla.
"Nothing is more important than the safety of our students, faculty, staff and visitors," said State University of New York Chancellor Nancy L. Zimpher. "We are proud to bring the Fair and Impartial Policing program to SUNY and to ensure that the officers keeping our campuses safe and secure have access to the newest and most efficient tools, training, and best practices."
"By acknowledging the unconscious bias that is naturally instilled in all of us, police officers are able to assess situations and individuals as they find them and not as they might anticipate them to be," explained University Police Commissioner Paul Berger.
"This training will help us continue to build trust and strengthen our police force in partnership with campus leadership and local law enforcement agencies," Berger said.
"This program addresses biased policing and the overwhelming number of well-intentioned police in this country who aspire to fair and impartial policing, but who are human like the rest of us," noted Gerald W. Schoenle, Jr., president of the SUNY Police Chiefs Association.
SUNY's University Police provides leadership and support for the police departments on SUNY campuses across New York State. In 1998, the legal status of SUNY officers was changed to "police officer," granting them the same training and law enforcement capabilities as municipal police. All SUNY departments are full partners in various state, regional, and local crime information sharing and investigative task forces.
Alumni House Excellence Earns International Attention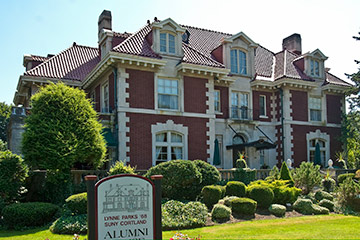 01/26/2016
SUNY Cortland alumni need look no further than 29 Tompkins Street to find an international model for how an alumni house should serve their needs.
The Lynne Parks '68 SUNY Cortland Alumni House was among only eight alumni centers profiled in the December edition of Currents, the magazine of the Council for Advancement and Support of Education (CASE).
The professional association serves nearly 81,000 advancement professionals at more than 3,670 colleges, universities, independent schools and nonprofit organizations in more than 80 countries. Advancement professionals work in alumni relations, communications, development, marketing and allied areas.
The Currents cover story "Amazing Alumni Spaces," written by Laura Daily, touted only a handful of facilities that reached the following goal: "Whether it's historic or modern, intimate or enormous, a good alumni house enhances its university's culture and caters to alumni needs."
| | |
| --- | --- |
| | |
| | The Currents December edition featuring the Parks Alumni House. |
The article placed the Parks Alumni House alongside some of the most remarkable facilities in the U.S. and Canada, including the University of Oregon's Ford Alumni Center, a 60,000-square-foot event center built in 2011 for $32 million with high-tech features that "allow alumni to focus on the future and the past."
The Parks Alumni House also rubs shoulders with Texas A&M University's Clayton W. Williams, Jr. Alumni Center, which boasts a 12-foot, 6,500-pound bronze Aggie class ring in the center's plaza, and the University of Miami's Robert and Judi Prokop Newman Alumni Center, which crowned its lobby with an enormous glass sculpture installation by world-reknown artist Dale Chihuly. Each of those facilities measure 72,000 square feet.
SUNY Cortland's historic alumni mansion, at 15,000 square feet, was among the smaller alumni centers featured in the article. The house was also the only alumni facility profiled that operated as a bed-and-breakfast.
The Currents description notes that the "elegant century-old mansion, boasting herringbone wood floors and hand-carved molding, serves as a cozy bed and breakfast for returning graduates."
| | |
| --- | --- |
| | |
| | The Lynne Parks '68 SUNY Cortland Alumni House features this gracious, traditionally furnished living room. |
The article entreats visitors to "spend the night in style" and notes the College acquired the house in 2004 for $300,000.
"Visiting alumni hang out in the downstairs pub and reminisce over shadow box collages of historic items donated by university affinity groups," the Currents article notes. "Parties, weddings, business meetings and alumni events keep the place booked year-round."
To find out more about the Parks Alumni House, visit the website or email your inquiries to ParksAlumniHouse@cortland.edu.
Dowd Gallery Plans Libby Kowalski Retrospective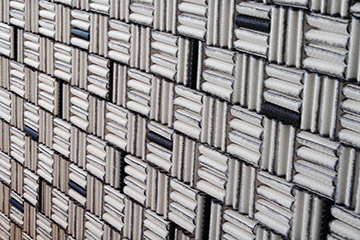 01/25/2016
Fiber artist Libby Kowalski walks a line between the turn of the millennium commercial textiles she designs and the fantastic sculptural shapes she constructs by painting or dyeing and then folding those synthetic materials into exquisite pillars and hangings.
The result in one work, "Ringlets," more closely resembles a new-age Rapunzel than ordinary fruit of the loom, and all the work draws in the viewer to examine more closely and puzzle over the artist's method of adding color and texture to each piece.
The SUNY Cortland professor emerita of art and art history will display the span of her career's work in an exhibition titled "Libby Kowalski: A Retrospective in Fibers" from Monday, Jan. 25, to Friday, Feb. 19.
An opening reception will be held from 4:30 to 6 p.m. on Thursday, Jan. 28.
| | |
| --- | --- |
| | |
| | Before her retrospective exhibition, Libby Kowalski stands beside her installation-in-progress, "Ringlets." |
Kowalski will give an artist's talk at 5 p.m. on Wednesday, Feb. 3.
A free, hands-on introduction to weaving workshop — during which participants will weave a bookmark — will be led by Jenn McNamara, SUNY Cortland fibers professor, from 5 to 7 p.m. on Thursday, Feb. 18, in the Dowd Fine Arts Center Fibers Studio, first floor. To register, call 607-753-4216 or email Gallery Director Erika Fowler-Decatur.
All Dowd Gallery exhibitions and programs are free and open to the public.
For "Libby Kowalski: A Retrospective in Fibers," the main exhibition area will feature her recent 2015 to 2016 series made from high-tech materials. The two side gallery rooms will show earlier periods: her double cloth weavings from 1979 to 1994 and mixed media textiles from 1997 to 2004.
"I have been around textiles for nearly 70 years," Kowalski said. "The versatility of the medium, its geometry and texture, never ceases to surprise me."
Kowalski, who earned a B.F.A. in fiber and printmaking from Colorado State University and an M.F.A. in fiber from Cranbrook Academy of Art, brought a working commercial artist experience to her teaching at SUNY Cortland from 1982 until her retirement in 2001. In 2004, Kowalski founded KOVA Textiles in New York City, for which she designs window shade fabrics from high-tech materials. She currently resides in Brooklyn.
The articulation of opposites is an important conceptual aspect of Kowalski's earliest works, the double cloth weavings. Delicate cotton and linen yarns are woven into bold, geometrical imagery in these pieces, which reflect the historical influence of Russian Constructivism and the then contemporary aesthetic of the first computer motherboards and the Apple Macintosh 128K.
| | |
| --- | --- |
| | |
| | Shown are Libby Kowalski's "We Are All Immortal or None," 1985, cotton and linen yarns; from the collection of Gebina Meijer-Morel. Her image above left is Basket Weave (detail), 2015, vinyl coated polyester and polymer alloy yarns and ink. |
During Kowalski's second phase of work at the turn of the millennium, textured cloths and heavy laces were popularized by the garment district in New York City. Inspired by the 17th-century Baroque palaces and churches Kowalski had recently visited in France, she sprayed such fabrics with gesso and gilded and painted them in several layers. The sumptuous, painted planes of sculptural relief contrast starkly with the sparse visual spaces of her earlier weavings.
Kowalski's current body of work focuses on the repurposing of flawed or damaged KOVA fabrics. The physical properties of these sophisticated yarns make them unique as art materials. Their hollow core inspired experimentation with capillary action. The resulting pieces look like ancient ikat weavings with a distinctly contemporary slant.
"The flexible but firm quality of the materials inspired sculptural forms that are untethered from the wall, allowing the artist to venture for the first time into the realm of the fully three-dimensional with her work," noted Fowler-Decatur.
The Dowd Gallery is located in SUNY Cortland's Dowd Fine Arts Center, corner of Graham Avenue and Prospect Terrace. Gallery hours are 10 a.m. to 4 p.m. Monday through Friday and by appointment.
For more information or regarding group tours, contact Fowler-Decatur at 607-753-4216.
Alumni Assist in MLK Day Events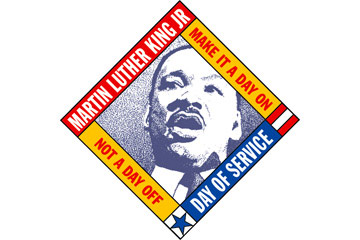 01/26/2016
Barbara Greene Southwick '68 makes her home in Hallandale Beach, Fla., a community where Martin Luther King Jr. (MLK) Day is a very big deal.
As chair of the Hallandale Beach Parks and Recreation Advisory Board and a local volunteer for 15 years, Southwick has enthusiastically supported the annual celebrations of the great civil rights leader's life. She works closely with volunteer organizers for the day's activities.
| | |
| --- | --- |
| | |
| | Barbara, left, congratulates Essie Morgan, who recently retired from the Hallandale Beach Parks and Recreation Department after serving the city for 40 years, during a celebration held in conjunction with a refurbishing of B.F. James Park and building a community pool for Palms area residents. |

This year, as usual, Southwick attended the community's MLK Day scholarship breakfast on Saturday and on Monday rode in the MLK Day Parade with the Parks and Recreation float as it wound through the community (see photo), ending with an afternoon of festivities at the local high school.
The event typically attracts 1,000 participants, including many from surrounding communities.
"It's one of largest events in South Florida for Martin Luther King," Southwick said.
"This is a city with a big heart and I'm thankful I found it in retirement."
And Southwick, who has spent her life helping disadvantaged children, knows a little something about having a big heart.
At various times during her career, she served as a member of the New York Special Olympics Board of Directors, coordinator of the Suffolk County Special Olympics, Games for the Disabled volunteer, board member on the U.S. Association of Blind Athletes, member of the Town of Brookhaven Advisory Committee for the Handicapped and organizer with the Games for the Physically Challenged.
In return, Southwick has received numerous merit, service and humanitarian awards, including the United Cerebral Palsy Sports Association Award, the Town of Brookhaven Youth Service Award and the NYSAHPERD "Amazing People" Award.
Her tireless work advancing the field of inclusion of children with special needs through adaptive physical education earned her a place in the 1989 SUNY Cortland C-Club Hall of Fame class.
"It's just a way of life," said Southwick. "I was handed it when I was six years old and I've always done it. My kid sister was born with Down syndrome when I was 6-and-a-half years old, and my father was a founder of the former Association for Retarded Children, which became the National Association for Retarded Children."
Southwick retired from teaching physical education on Long Island 21 years ago. A former president of the New York State Association for Physical Education, Recreation and Dance (NYSAHPERD) from 1986 to 87, she oversaw a "grass-roots" revision of the statewide physical education curriculum. She also initiated a two-day Fitness Assessment Program in Albany to showcase physical education in New York state.
| | |
| --- | --- |
| | |
| Each year during the holidays, Barbara, pictured far left, teams up with vice-mayor Bill Julian to help one family among the more than 100 children selected to participate in the local law enforcement sponsored "Shop with a Cop" events. After being treated to a breakfast at Hometown Buffet, the youngsters are bussed by Mardi Gras Casino to Wal-Mart to spend a $100 gift card. | |
Each year during the holidays, Barbara, pictured far left, teams up with vice-mayor Bill Julian to help one family among the more than 100 children selected to participate in the local law enforcement sponsored "Shop with a Cop" events. After being treated to a breakfast at Hometown Buffet, the youngsters are bussed by Mardi Gras Casino to Wal-Mart to spend a $100 gift card.Today in Hallandale Beach, Southwick organizes an annual Relay for Life fundraising event in her community. She helps out with her community's Education Advisory Board and its Police Athletic League, which is dedicated to keeping children out of prison and on the playing fields. She has taken part in a popular "Shop With A Cop" program aimed at developing a friendly relationship between local law enforcement officials and youth in the community.
Southwick even uses her own recreational pursuit, a tennis league, to raise money to help others. Not long ago, she joined the Broward County Parks and Recreation Advisory Board.
Southwick said she was once encouraged to enter politics.
Her response? 'No, I'm always interested in sports for kids.'"
A native of Bayside, N.Y., Southwick enrolled in the College in 1955 and competed on the gymnastics team. In 1957, she left school to concentrate on marriage and her family. She returned to Cortland in 1967 and completed a Bachelor of Science in Physical Education while raising three daughters. She would later earn a master of science from Adelphi University.
Of all the SUNY Cortland faculty, she most admired associate professor emerita of physical education Phyllis McGinley. She also revered the late Emilio "Dee" DaBramo '48, a 1969 SUNY Cortland Distinguished Alumnus who earned a 2013 Lifetime Achievement Award from the U.S. President's Council on Fitness, Sports & Nutrition (PCFSN) as a physical activity activist and educator for special populations.
| | |
| --- | --- |
| | |
| | Elsewhere on MLK Day, current SUNY Cortland student Welly Ekoumilong teamed up with Alumni Association board member Titilayo Morgan '99 at a Martin Luther King Jr. Day service event New York City. |

Southwick followed DaBramo's example and became president of NYSAHPERD. She later passed the gavel to another SUNY Cortland graduate, Sandy Morley '77, to copy her service. Morley would be followed by Lisa Sherman '88.
Southwick recently sent an email in response to a SUNY Cortland Alumni Association inquiry about alumni involvement in MLK Day events. She looks forward to SUNY Cortland alumni across the country participating in service projects — on MLK Day and beyond.??
College Announces Spring 'Wellness' Series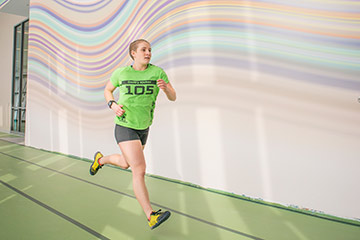 02/09/2016
SUNY Cortland will offer a Spring 2016 "Wellness Wednesday Series" featuring speakers, exhibits, self-help workshops and other programs intended to encourage campus and community members to learn more about health and wellness.
Programs continue through the spring semester under the theme "Treasure Your Health," with topics addressing mental health, financial wellness, disability sport education and alternative means of achieving better health including massage, eating right and spiritual wellness.
Sponsored by the Health Promotion Office, the series will take place on Wednesdays at 7 p.m. in Corey Union Exhibition Lounge, unless otherwise noted. The events are free and open to the public.
On Jan. 27, the Financial Aid Office director Karen Gallagher and associate director Kimberley Slater will present "Get On Your Feet! Financial Wellness After College." They will highlight strategies and resources that students can access on financial wellness and will discuss New York state's "Get On Your Feet" loan forgiveness program.
On Feb. 3, "It's Personal!" will present the tools needed to find reliable health information. Sometimes it's difficult or embarrassing to talk with someone else. Besides that, we are all unique beings with different health concerns and needs. Senior assistant and instructional services librarian Anita Kuiken will suggest the best options for those whose health and well-being are at stake.
On Feb. 10, Jeannine Gettis, SUNY Cortland's own yoga instructor and New York state licensed massage therapist, will offer free massages as well as demonstrations on home-made massages.
"Compassion and Mental Health" is the Feb. 17 interactive presentation to be led by health educator Lauren Herman and senior counselor Andre Williams. They will show how compassion relates to mental health and will explore three ways compassion, along with activities, can help the way or change the way we think about others and ourselves.
On Feb. 24, author, speaker and eating disorder survivor Cheryl Kerrigan will present "Bringing Recovery to Life" at 7 p.m. in the Corey Union Function Room. Kerrigan is author of Telling Ed NO! and Other Practical Tools to Conquer Your Eating Disorder and Find Freedom (Gurze Books). She touches her audience through an honest and moving story of her struggle and recovery from a 25-plus year battle with anorexia. Through her story, Kerrigan provides the audience with important information on the inter-workings of the mind of an eating disorder (Ed), shares vital aspects of her recovery, provides successful and practical recovery tools and helps show you what life in recovery looks like. Cheryl's inspiring story "Brings Recovery To Life." Cheryl's presentation and style is honest, engaging, compelling, humorous and very informative.
Wellness Wednesday Series events in March and April will be posted in a February issue of The Bulletin.
A poster list all the Spring 2016 events can be found at Wellness Wednesday Series - Spring 2016 and on the Campus Life page of myRedDragon.
For more information or accommodation to attend an event, contact Lauren Herman, the College's health educator, in Van Hoesen Hall, Room B-1 or at 607-753-2066.
Professor Honored by National Geography Group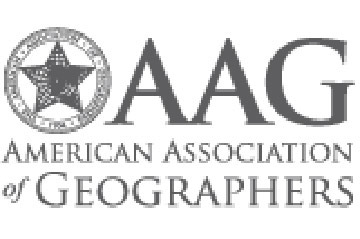 01/26/2016
SUNY Cortland Professor Ibipo Johnston-Anumonwo will be recognized for her innovative and transformational approaches in curricular and co-curricular activities by the Association of American Geographers (AAG).
Johnston-Anumonwo, who has served on the Geography Department faculty for 28 years, will receive the 2016 AAG Distinguished Teaching Honors on Saturday, April 2, in San Francisco. Including her, only seven people have received the award since 1996.
| | |
| --- | --- |
| | |
| | Ibipo Johnston-Anumonwo |
AAG Honors are the highest awards offered by the AAG and are presented annually to recognize outstanding accomplishments by members in research and scholarship, teaching, education, service to the discipline, public service outside academe and for lifetime achievement.
Johnston-Anumonwo is credited by the association with maintaining an exemplary record as a teacher-scholar in undergraduate research, graduate courses, in-service teachers' workshops and pre-K to high school presentations during her career at SUNY Cortland.
"Dr. Ibipo Johnston–Anumonwo was awarded for her skillful teaching which has consistently incorporated innovative and transformational curricular pedagogies and ways of approaching the subject matter," noted the current AAG Awards Committee chair, Rickie Sanders, a faculty member in Temple University's Department of Geography and Urban Studies.
In addition to her work in the classroom, for more than 10 years she served in a leadership role for the Educational Testing Service Advanced Placement Human Geography examination, Sanders said. Johnston-Anumonwo also served a four-year term on The College Board's Test Development Committee.
"From afar I have admired her persistence to the enterprise of teaching and scholarship," Sanders said. "She is truly exceptional. As a discipline we are fortunate to have someone like her."
A colleague supporting her nomination noted that Johnston-Anumonwo's work has made valuable contributions to geography as well as to closely aligned disciplines. She regularly presents her scholarship on human geography and African geography to audiences of educators at conferences of the National Council of Geographic Education, the Association of Third World Studies and the New York African Studies Association.
Born in Nigeria, Johnston-Anumonwo earned a bachelor's degree in teacher education from the country's University of Ibadan. She has a master's degree from the Harvard Graduate School of Education and a Ph.D. from the Gradate School of Geography at Clark University.
Africa is the geographic focus of her teaching and research in gender and development.
Johnston-Anumonwo has organized conferences and panels featuring student forums and teachers' workshops that have underscored transformative and inclusive content and practices in geographic education. Her definitive chapter, "Geography and Gender in Sub-Saharan Africa," in the widely read Aryeetey-Attoh's Geography of Africa textbook, now in its third edition, is identified as one of her most influential contributions.
"I believe this kind of recognition stems from different influences, and it is what happens when you are surrounded with colleagues who value teaching," Johnston-Anumonwo said. "In my own case, these range from the exemplary Cortland school teachers whose dedication made a difference in my children's lives; to my colleagues in the Geography Department where students come first in our outlook and our efforts; to my other acquaintances on campus, some of whom are award winning teachers; and to my friends and supporters in various professional circles who are passionate about teaching as well."
The American Association of Geographers (AAG) is a nonprofit scientific and educational society founded in 1904 and made up of professionals who work in the public private, and academic sectors. Its members from more than 60 countries share interests in the theory, methods and practice of geography, which they cultivate through the AAG's annual meeting, scholarly journals and the online AAG Newsletter.
Professor Wins Award from National Literacy Group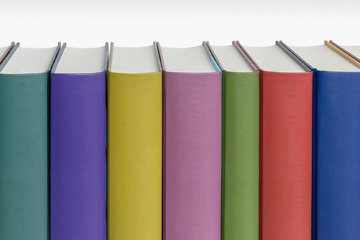 01/11/2016
SUNY Cortland Associate Professor Nance Wilson was honored recently for her service to the American Reading Forum (ARF), a professional organization devoted to furthering ideas and research related to literacy.
Wilson, who has taught in the College's Literacy Department since 2014, earned the Brenda S. Townsend Service Award during the ARF's annual conference held Dec. 9 to 12, in Sanibel, Fla. The honor recognizes individuals who have served the organization in different capacities for at least 10 years. Including Wilson, only eight people have received the award.
"Not only has Nance served as the chair for two years, but she is the first one to volunteer to help with any job that has to be done," said Joyce Fine, an associate professor of teaching and learning at Florida International University and the chair of the service award committee. "It seems she is the 'energizer bunny' who is willing to do whatever needs to be done, and she does it well.
Nance Wilson, pictured at right, earned the
American Reading Forum's Brenda S. Townsend
Service Award.
"She is the kind of member who ensures that the organization will go on."
Wilson currently serves as parliamentarian of the ARF as well as its coordinator of graduate student mentorship. She previously chaired the organization from 2012 o 2014.
"Everybody else who has won the award has been instrumental for 20 to 30 years, so I thought I was another 10 or 15 years away from consideration," said Wilson, who has been involved with the 300-member group for 11 years.
At the College, Wilson primarily teaches graduate-level courses in literacy. She said her students, who often go on to become reading teachers or continue teaching in a different discipline, also benefit from her work with the ARF.
"All of the conference talks make me think about how I teach as a college educator and what I can take back to my students," Wilson said.
This past year, participants considered the language used to discuss reading and literacy, especially as it relates to struggling readers with unique learning needs, children's literature and positioning students. Wilson led a study that considered content area literacy and the meaning of language in secondary classrooms.
She said she often teams up with colleagues at the conference to come up with new publication ideas, such as recommendations for how to assess the best type of children's literature to introduce the topic of climate change.
"Very rarely do I leave without an article idea or something else coming out of it," Wilson said.
Communication Studies Course Teaches Community Concern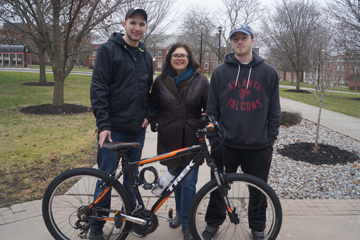 12/28/2015
It all started because of a broken-down bicycle — one missing its chain, with a seat held together by duct tape and a deflated rear tire. That's what caught the attention of SUNY Cortland junior Jake Falge on his regular walks home from class during the fall semester.
He knew the bike belonged to a local man who delivered afternoon newspapers. Falge routinely saw the man straddle the bike and push it uphill with his legs, a delivery bag full of newspapers hanging at his side.
"You could see that his bike was in rough shape and that he could use something new," said Falge, a communication studies major from Cazenovia, N.Y.
That's when Falge made a connection between academics and reality. The class that preceded his walks home was "Issues in News," a communication studies elective that stresses student concern for community problems such as poverty and hunger. As part of a semester-long project this fall, students in the class raised awareness and nearly $1,200 in funds for the local Loaves and Fishes food pantry.
That success was proof for Falge that he could do the same for the man in need. In just a few weeks he raised $500 through a GoFundMe page to buy the man a new bike.
"I call it critical empathy," said Caroline Kaltefleiter, a professor of communication studies who teaches the "Issues in News" class. "It's not just charity. It's about solidarity — standing with the people who we live side by side with."
Stephen Nahumck '13 (left) and junior Jake Falge delivered
the bike in person.
The drive to provide a new bike united one of Kaltefleiter's current students, Falge, and a former one, Stephen Nahumck '13. When Falge told his professor about the idea, she put it out to her Facebook friends with knowledge about bicycles. That caught the attention of Nahumck, a young alumnus who manages Dick Sonne's Cycles, Fitness & Skis in New Hartford, N.Y. He had been a student the year Kaltefleiter's class helped raise more than $1 million for the local Wickwire Pool project.
"I knew it was important to get him something that's going to be safe and reliable," said Nahumck, who credited his work on the Wickwire Pool project as one of the defining moments of his SUNY Cortland education.
He spent four hours assembling the Trek mountain bike, which includes a durable aluminum frame as well as gears that allow for easy travel up and down hills. He also delivered the bike to campus Dec. 16 and helped Falge find the man who would benefit from it.
"I saw someone that I could relate to myself," said Falge, explaining that his laptop broke earlier in the year and he hasn't yet been able to purchase a new one. "I know what it's like to try to do a job without the best tools."
That's why Falge jumped into action unprompted, without an assignment grade attached to the project.
"Jake had what I like to call one of those critical flash points," Kaltefleiter said. "He was walking home from class one day and made that connection.
"Ultimately, that's what education is."
ASC Accepting Program Grant Applications
Auxiliary Services Corporation (ASC) is now accepting Program Grant applications online for the 2016-17 academic year.
Applications are submitted online and must be sent by midnight on Friday, Feb. 19. Applicants are asked to read the grant guidelines carefully before submitting an application.
Each year the ASC Board of Directors allocates funds to support grants for a wide range of purposes and projects that enhance the life of the SUNY Cortland community.
Although ASC is willing to consider a wide range of ideas, it seeks to avoid duplicating other funding sources or funding projects more properly supported by state funds. Therefore, applicants should first seek funding from primary funding sources.
ASC grant funds may not be used for salaries, honoraria, travel normally funded by the College's budget, or scholarships for SUNY Cortland faculty, staff or students. Funds may not be used to purchase computers, related hardware or software. All purchases will be processed in accordance to ASC's financial and related GAAP policies. In general, Program Grant funds may not be used exclusively for food for SUNY Cortland students, faculty or staff. Funding for food may be considered if the food is deemed integral to the success of the program or event. All food shall be provided by ASC. Other grant guidelines are described in the application package and online.
For more information, contact Angie Faith at 607-753-4325.
CALS Lecture Grant Applications Due Feb. 2
Campus Artist and Lecture Series (CALS) Lecture Grant applications are now available for the 2015-16 academic year.
Applications are eligible for a maximum award of $500 and are open to any club, program or department. These lecture grants will not cover performances of any kind.
Applications must be received by Tuesday, Feb. 2, in order to be considered for February, March, April and May 2016 lecture programs. Applications received after this date may not be eligible for any fall semester funds remaining.
For more information or to request a hard copy of the CALS Lecture Grant Application, contact Sandra Wohlleber by email or at 607-753-5574.

Suggest a feature story
---
People on the Move
Douglas DeRancy Named Interim Associate VP for Development
01/26/2016
Douglas DeRancy '75, M.S.Ed. '86 returned full time to the Division of Institutional Advancement on Jan. 14 as the Interim Associate Vice President for Development. DeRancy began working for the College in 1986, serving in executive positions in the areas of alumni advancement and fundraising. He retired as assistant to the vice president of Institutional Advancement in May 2012, and has been working part time for the division as a consultant. His term is scheduled to end this summer, when a permanent AVP is expected to be hired.
---
Faculty/Staff Activities
Terrence Fitzgerald
Terrence Fitzgerald, Biological Sciences Department, is the author of a paper titled "Temporal and Spatial Foraging Behavior of the Larvae of the Fall Webworm, Hyphantria cunea" appearing in the current issue of the entomological journal Psyche. Also, he is the coauthor with Alfonso Pescador-Rubio of the keynote talk "Historia natural de Cactoblastis cactorum: intervenci?n en los mecanismos de Comunicaci?n Larval y uso potencial en el control sus problaciones," presented by Pescador-Rubio, the current president of the Mexican Entomological Society, at the Congreso Nacional de Entomología held in Acapulco, Mexico. The presentation focused on an eco-rational approach to managing the invasive caterpillar based on the use of pheromone disruptors identified and synthesized by SUNY Cortland students directed by Frank Rossi of the Chemistry Department.
Cynthia Guy
Cynthia Guy, Community Innovation Coordinator with the Institute for Civic Engagement, has secured a grant for $1,000 from the ADP/TDC Economic Inequality Initiative Advisory Council on behalf of the Economic Inequality Initiative: Pathways to Opportunity in Cortland County, to conduct a Community State of Poverty Simulation.
Andrea R. Harbin
Andrea R. Harbin, English Department, presented "The Augmented Palimpsest: Engaging Students with Augmented Reality" at the Modern Languages Association annual conference on Jan. 8. She was on the panel titled, "Middle English Literature after the Digital Turn."
Denise D. Knight
Denise D. Knight, English Department, will have her essay, "Charlotte Perkins Gilman In and On Italy," published in Transatlantic Conversations: Nineteenth-Century American Women's Encounters with Italy and the Atlantic World, forthcoming from the University of New Hampshire Press in 2017.
Joshua A. Peck and Claire Toal
Joshua A. Peck, Psychology Department, and his undergraduate research assistant Claire Toal were selected as Cortland delegates to represent SUNY Cortland at the SUNY-wide Innovative Exploration Forum: Undergraduate Research in New York State's Public Higher Education System in Albany. The conference is designed to bring together some of SUNY's most talented undergraduate scholars with SUNY administration officials and members of the New York state legislative delegation and their office staff. Peck and Toal will present to members of the state legislature and SUNY administrators on how Environmental Enrichment reduces stress-induced relapse in ethanol-addicted rats.
Robert Spitzer
Robert Spitzer, Political Science Department, has been invited to join the Scholars Strategy Network, an organization established in 2009 by Harvard University political scientist and sociologist Theda Skocpol to find ways to make scholars' work on public policy and public affairs more visible to a broader audience so that it can be of practical use by policymakers, journalists and the public. The organization has more than 600 scholar members. It is headed by Skocpol, and is based at Harvard.
Tiantian Zheng
Tiantian Zheng, Sociology/Anthropology Department, was invited by University of Wyoming to deliver a book talk on Tongzhi Living: Men Attracted to Men in Postsocialist China in November.

Submit your faculty/staff activity