SUNY Cortland Ranked One of America's "Best Colleges"
09/10/2013
SUNY Cortland was once again listed as one of the nation's best colleges in U.S. News & World Report's annual survey, jumping up 10 places in the ranking of regional universities in the Northeast.
Cortland is ranked 69th, up from 79th, among the masters-degree-granting schools listed in the North region of the magazine's Best Colleges 2014 edition.
The ranking is based on a number of factors, including graduation rates, admission selectivity and freshmen retention. SUNY Cortland's numbers in those areas are among the best of SUNY's comprehensive colleges.
"We are very proud of our institution and the educational experience we offer our students," SUNY Cortland President Erik J. Bitterbaum said. "We strive to make sure our students have every opportunity to reach their goals and it's nice to have an outside organization recognize the quality of our effort. We appreciate this opportunity to share our story with a wide audience."
SUNY Cortland's six-year graduation rate of 69 percent is one of the highest in the SUNY system. Its "success rate" ¾ a measurement SUNY uses to track persistent students who are still enrolled at Cortland or another institution after six years ¾ is 92.6 percent, the highest of any SUNY comprehensive college.
Only 44 percent of all student applicants to SUNY Cortland were admitted in 2012, and 61 percent of all incoming freshmen were in the top 25th percent of their high school class.
Of those freshmen, 83 percent continued on at SUNY Cortland after their first year.
Every year, U.S. News compiles and releases its rankings in an effort to educate students and parents about higher education options. This year, they compared information from more than 1,800 institutions and ranked them in national, regional and other categories.
"As we continue to work with Governor Cuomo to position SUNY and New York to lead in affordability, access and quality, and President Obama puts these issues into focus nationally, we are proud to be recognized and ranked favorably by U.S. News & World Report," said SUNY Chancellor Nancy L. Zimpher. "Congratulations to SUNY Cortland and the many campuses representing SUNY on this list."
Students Pounce on Belize Zoo Project
09/10/2013
A SUNY Cortland project to make The Belize Zoo fully accessible to the public wasn't inspired by the usual means: a fuzzy, feathery or slithery zoo mascot.
Instead the Belize Zoo Transformation Project, which mirrors the College's more comprehensive initiative to make New York state parks and recreational areas available to all — the SUNY Cortland Inclusive Recreation Resource Center — finds its source in a very special Belizean, Jerome Flores.
Perhaps the zoo's biggest fan, since childhood Flores has loved visiting its rescued carnival menagerie and newer acquisitions. He eventually came to work for the zoo. But more recently, the middle-aged man was seriously injured in a fall at a different job and now must use a wheelchair to get around.
The zoo had accessible walkways inside, but not long ago Flores found himself stranded outside in the zoo's gravel parking lot.
Then along came a class taught by Vicki Wilkins, a professor of recreation, parks and leisure studies at SUNY Cortland. Her students raised $8,860 on campus during the Fall 2012 semester through a 50/50 raffle, prize raffles, a breakfast, and t-shirt and bracelet sales. They donated a wheelchair to the zoo in their professor's name.
And during spring break in March, Wilkins and the nine undergraduate and three graduate students enrolled in her Special Topics in Recreation and Leisure Studies course flew to the tiny, sparsely populated country on the northeast coast of Central America to put the donations they had raised to good use, making the entrance walkway to the national zoo reachable by anyone. They also adapted newly constructed restrooms outside the zoo's entrance, dug holes to plant landscaping and visual barrier poles and marked driving slots for the vehicles of visitors with restricted mobility.
During Spring Break, this was one of many recreation students volunteering to buid an accessible pathway into The Belize Zoo. Above left, a surprised student gets a lick from a furry zoo resident.
"The students hauled wheelbarrows," Wilkins said. "It was a mix of the bags of powdery cement-type stuff and sand. They were trying to create a surface that wasn't bumpy, one that wouldn't jar the person who was sitting in a certain kind of wheelchair."
"It was hard work, long hours," said Corey Samot '13, an East Hampton, N.Y., native who is interning this fall with the Austin (Texas) Parks and Recreation Department. "But overall it was a great sense of accomplishment knowing that we had all done something to give to the community there in Belize; and the community for those who will get great use out of the walkway, parking lot and bathroom."
The students and a two-man work crew labored under the watchful eye of the zoo's facility manager, Tony Garel, who is probably one of the most knowledgeable Belizeans about the Americans with Disabilities Act which impacts current U.S. construction. A week later, the zoo's former gravel pathway was a hardened, but porous walkway leading into the zoo.
"I was so very impressed with the high level of enthusiasm and direction shown by Vicki Wilkin's class, as they worked tirelessly on our pathway project," said the zoo's director, Sharon Matola.
"I learned a lot from (Wilkins) and I loved how she jumps right into the trenches with her students," said another student, Sarah Olear.
"If Vicki can't or won't do it, she does not ask her students to do it," said Olear, a graduate student in therapeutic recreation and outdoor and environmental recreation who has interned with SUNY Cortland's Inclusive Recreation Resource Center and serves the College's AmeriCorps program as a volunteer. "She encourages people to be themselves and creates a safe learning environment where people are free and encouraged to ask questions and air their opinions."
Wilkins said that all of these improvements have made the zoo perhaps the most accessible public facility in Belize.
"The zoo is ahead of its time and will now be a model for the country," Wilkins said.
"I've been to The Belize Zoo two other times previously, and I went to the zoo before this class," said Olivia Joseph, a senior therapeutic recreation major from Fayetteville, N.Y. "To see the before and after was to see how far we have come. And the awareness level has increased about peoples' levels of ability."
On the students' last day on the project, Flores rolled up to try out the walkway and visit all his "friends" inhabiting the zoo. It was a sight to melt the hearts of most any student, as well as the most seasoned Cortland faculty and zoo staff.
"The highlight of the pathway project was getting to meet Jerome," said Olear, a LeRoy, N.Y., native who has a bachelor's degree in zoology from SUNY Oswego. "He impressed me so much. He is in his thirties and has experienced so much and is such a nice, genuine guy. He has huge dreams and is working on accomplishing them."
The students also rode bikes beside Jerome on his hand cycle as he toured the rural roads for the sake of promoting accessibility awareness and empowerment.
"He also wants to spread awareness about disabilities in Belize," Olear said. "Jerome wants to help people realize that being functionally different is not a disability, it is just a difference and everyone has differences."
"It was nice to see that (Jerome) even helped out the building part of it," Joseph said. "For the accessible sidewalk we had to put in the holes for a row of palm trees. Those holes were brutal. There were rocks and stones and we were trying to dig them out with cups. He took a long metal stake and pounded inside the holes to break up rocks."
"So they met the man who was the inspiration," Wilkins said. "And the students inspired Jerome, he was so emotional. He spent time with me talking about his hopes and dreams for Belize with accessibility."
"These students were awesome," Wilkins added. "I've never felt this way about a group of students. I do this kind of thing all the time, and I was amazed at the work they do."
"I had a desire to work in this field because I am a people person, I love helping others reach their summit and I love coaching," Samot said. "I really enjoy bridging the gap. It is a great feeling accomplishing this.
"After my internship … I plan on sticking with therapeutic recreation," he said. "My goal is to run an adaptive motor sports program where all will be able to ride dirt bikes, quads, go-karts, jet skis or whatever it may be I fall into depending on where I end up."
Flores promotes the expansion of access in Belize when not working as a furniture maker. He is now a hand cyclist with his eye on the 2016 Paralympics in Brazil.
Project organizers plan to include Jerome in future course modules as the class helps him add new miles and enlighten more of the public as he journeys to the Belize capital Belmopan. Belize lacks a program to help Flores pursue his Paralympic dream, so Wilkins enlisted a friend and gold medal Paralympian living in Colorado to help their new friend.
The recreation students met the inspiration for their dedicated efforts, Jerome Flores.
For their efforts, the student participants earned 30 hours of the College's service learning credit and were rewarded with a snorkeling trip and excursion to the site of Mayan ruins. Everyone took photos and four of the students — Sarah Olear, Hunter Aldridge, Ariene Balbach and Sarah Powers — used the pictures to make a video of their experience.
In the summer after the program, Wilkins returned to the zoo with Thomas Pasquarello, a SUNY Cortland professor of political science who is the College's unofficial zoo liaison and involved in some of the College's other Belize educational programs. Wilkins and Pasquarello presented the class gift; the students' "thank-you" wheelchair festooned with their signatures and "paw prints," and a sportier model donated by the IRRC.
Wilkins, Pasquarello, Lynn Anderson, who is Wilkin's recreation, parks and leisure studies colleague and director of its IRRC, and others worked hard to make this and future project visits succeed. They had visited the zoo the summer before to lay the groundwork. They collaborated closely with zoo staff once they learned of the need and enlisted the College's official Belize liaison for all College programs, Nancy Adamson, to help orient the young volunteers to their quick immersion in a very different, English and Creole-speaking culture.
Wilkins was glad to leave all the logistical details for the 12 students in the capable hands of International Programs staff, who help coordinate the study abroad experiences for some 400 students in 20 different countries in a given year and are responsible for a host of other campus internationalization efforts.
Mary Schlarb, who directs International Programs, views the course's popularity as the illustration of a trend seen in other programs in Belize and other countries, which is to embed a study abroad experience into a course and perhaps include a hands-on learning experience.
It's affordable to set up a program there and for students to visit in a short timeframe, and the culture is really quite unique, she said.
"It allows the College to be very strategic about what we can manage with limited resources," Schlarb said.
This fall, future participants are once again raising money and donations on campus to renovate and improve the accessibility of the zoo's playground with advice from the zoo's playground equipment supplier KaBoom.
---
Capture the Moment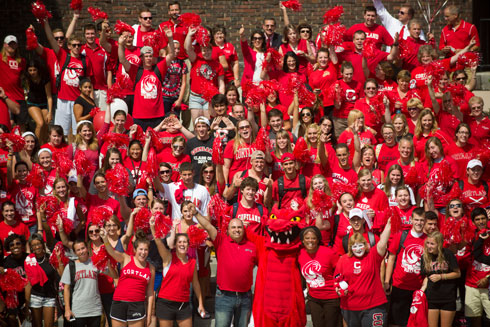 Campus was brimming with Red Dragon pride for SUNY Cortland's celebration of College Colors Day on Aug. 30. Students enjoyed an ice cream social while scores of campus community members posed for an afternoon photo on the steps of Corey Union. Graduates also joined in the fun by sharing their photos on the Alumni Association's Facebook, Twitter and Instagram pages.
---
In Other News
Top State Constitution Experts to Meet at SUNY Cortland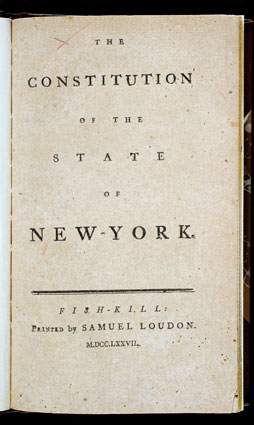 09/10/2013
In addition to electing political candidates, New York state voters are poised to directly decide a number of ballot issues affecting millions of people.
Should new gambling casinos be legalized?
Should judges make decisions until they are 80?
Should the power to draw political boundaries be taken away from elected officials?
With six constitutional amendments on November's statewide ballot, and two more scheduled for 2014, some of New York's top constitutional experts will gather at SUNY Cortland Thursday, Sept. 19, to discuss the reasons for these proposals and their potential impact.
The conference also will consider whether voters should hold a state constitutional convention in the next few years to change the fundamental document that has guided New York's governance for more than two centuries. Syracuse Mayor Stephanie Miner will give the keynote address on the 50th anniversary of Constitutional Home Rule, an amendment that dramatically strengthened the authority of local governments.
People interested in attending can do so here: http://www.surveymonkey.com/s/QX5XV26.
"The time is right for this discussion," said Henry Steck, Distinguished Service Professor at SUNY Cortland. "On Tuesday, Sept. 17, we will celebrate our federal government's founding document with Constitution Day, and on Thursday, Sept. 19, we will consider the New York State Constitution. This is our foundational blueprint, the outline of our basic rights as New Yorkers and our governmental how-to manual. Obscure for many New Yorkers? Yes. Critically important? Absolutely! SUNY Cortland is honored to host this important event for the whole community."
The Cortland conference, titled "A New New York: The Constitutional Dimension," is sponsored by EffectiveNY.org, Center for Research, Regional Education and Outreach (CRREO) at SUNY New Paltz, the Institute for Civic Engagement at SUNY Cortland and the SUNY Cortland Political Science Department.
The conference will examine the constitutional amendments that will be on the statewide ballot in November. It will look ahead to 2017 and the required ballot initiative asking voters to consider whether to hold a constitutional convention to weigh critical state government reforms. The event also will address Constitutional Home Rule, which is celebrating its 50th anniversary this year.
"In 2017, as it is every twenty years, the question of whether or not to have a state constitutional convention will be on the ballot for voters to decide," said Assemblywoman Barbara Lifton of the 125th Assembly District. "It is not too early to begin the discussion about what is at stake in that decision, and so I'm glad to be part of this panel with people of diverse views which will, I hope, begin to educate New Yorkers about both the potential and the pitfalls of such a state convention. I am confident it will be an interesting discussion."
The conference speakers and panelists will include:
Gerald Benjamin, director of CRREO at SUNY New Paltz and leading state constitution expert;
Christopher Bopst, co-editor, The New York State Constitution, 2nd edition;
Henrik "Hank" Dullea, SUNY trustee;
Peter Galie, emeritus professor of political science at Canisius College, leading expert on state constitutional history, and co-editor The New York State Constitution, 2nd edition;
Carl Hayden, former chair, SUNY Board of Trustees and New York State Board of Regents;
Brian Kolb, minority leader, New York State Assembly;
Barbara Lifton, New York State Assembly;
Mayor Miner, City of Syracuse;
Bill Samuels, co-founder, EffectiveNY.org and founder, New Roosevelt;
Steck, Distinguished Service Professor and political science professor, SUNY Cortland; and,
Mayor Brian Tobin, City of Cortland.
"Few people understand the crucial role of state constitutions in our federal system," Benjamin, of SUNY New Paltz, said. "The unprecedented number of constitutional amendments proposed to the voters by the legislature this year and next offers a special opportunity to educate the public on what is in the State Constitution, why it is there, whether change is needed, and if so, how it may be achieved."
"Elected representatives should not only uphold the State Constitution, but give thoughtful and comprehensive consideration on reforms that serve the public's best interest," said New York State Assembly Minority Leader Brian M. Kolb, R,C,I-Canandaigua. "With six constitutional amendments to be voted on this fall, I look forward to an engaging and open discussion about these critical issues. This forum in Cortland is an opportunity to further discuss reforming our state government and the potential need for convening a constitutional convention in 2017."
"We are pleased to help fund the conference," said Bill Samuels, co-founder of Effective NY and founder of New Roosevelt. "Continuing to improve upon our State Constitution is essential to maintaining a vital and efficient government in Albany for the people. Reforming the constitution is a key step in helping to restoring trust and confidence in Albany and to make it the best legislature in the country."
The conference will feature two panel discussions. The first will focus on the constitutional issues in anticipation of the 2013 November election, where voters will consider ballot initiatives dealing with the State Constitution. The second considers more generally what could, or should, be removed from the current constitution in a future constitutional convention.
New Roosevelt Foundation has helped provide funding for the conference.
If you are a member of the media and would like to attend the conference or speak to any of the experts involved, please contact: Jay Strell, Sunshine Sachs at strell@sunshinesachs.com or 212.691.2800.
Press Contacts
SUNY Cortland
Frederic Pierce, 607-753-2232, frederic.pierce@cortland.edu

EffectiveNY.org
Jay Strell, Sunshine Sachs, 212-691-2800, strell@sunshinesachs.com

CRREO
Joshua Simons, 845-257-2901, simonsj@newpaltz.edu
Minority Leader Brian Kolb
Michael Fraser, 518-455-3751, fraserm@assembly.state.ny.us
College to Remember 9/11 with Ceremony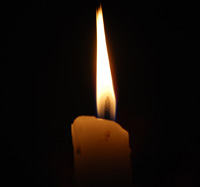 09/10/2013
SUNY Cortland will pause to honor the victims of the 9/11 terrorist attacks with its annual remembrance ceremony on Wednesday, Sept. 11.
The seven College alumni who tragically lost their lives in the attacks also will be remembered.
The event, which is open to the public, begins at 9 p.m. on the Corey Union steps. The Corey Union Function Room will house the remembrance in the event of rain.
SUNY Cortland President Erik J. Bitterbaum will offer a welcome before reflections from Student Government Association President LeighMarie Weber, a senior speech and hearing science major from Williston Park, N.Y., and Emergency Medical Squad Chief Aleena Kanner, a senior sport studies major from Great Neck, N.Y.
"Today's students were young, but we still remember," said Kanner, who grew up not far from New York City.
Seven candles will be lit to recognize individually the deceased alumni before a moment of silence takes place. Those who will be remembered include Kenneth VanAuken '77, Glenn Thompson, David Garcia '84, Donald Spampinato, Jr. '84, Alfred Maler '85, Michael J. Boyle and Karen S. Navarro '94.
People who are unable to attend the College's ceremony are invited to submit tributes on the national 9/11 Day website and Facebook page.
National Speaker to Raise Alcohol Awareness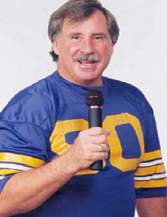 09/21/2013
One night of alcoholic excess can destroy a college career, if not a life.
SUNY Cortland has invited Michael "Greeny" Green, a man who understands that fact very well, to speak to first-year and other students about it on Wednesday, Sept. 25.
The Health Promotion Office and the Student Development Center, which work to help students fulfill a College priority of well-being, have asked Green to discuss "The Four Stages of Drinking" at 8 p.m. in the Corey Union Function Room.
The talk, supported by the College's Student Conduct Office, is free and open to the public.
Green, who is the president of Collegiate Consultants on Drugs and Alcohol, draws on his background as an athlete, coach, educator and recovering alcoholic to provide him with the know-how to help students create a low-risk relationship with alcohol.
"Even the 'one night problem' can have a lifetime of consequences," said Green, who has experienced firsthand the dangers that drugs and alcohol pose for many students.
The founder of Collegiate Consultants, he has presented on more than 2,000 college campuses nationwide in his effort to make drug and alcohol awareness and education an integral part of every student's life. Green is a recognized leader in the field who has earned the respect of both his colleagues and the students he has counseled.
In 1987, he was chosen to give expert testimony before the United States House of Representatives Select Committee on Narcotics Abuse and Control.
Green serves as a consultant to the student affairs and athletic departments of numerous universities including Boston College, Florida State, Pennsylvania State, Brown, Princeton, Hobart College and the University of Vermont.
He is listed among the Outstanding Young Men of America and was recently added to the ranks of West Chester University's Distinguished Alumni.
At the request of Sen. Bill Bradley, Green developed drug and alcohol programs for New Jersey high schools. In the non-academic setting, he produced programs for the New Jersey and Virginia medical societies and for professional sports teams including the Philadelphia Flyers.
Green has appeared as a featured guest on various television programs including "A.M. Philadelphia" and "People are Talking," as well as having had interviews published in The Chronicle of Higher Education, Coach, Athletic Management, Scholastic Coach and in hundreds of campus newspapers.
He produced a series of videotapes that include many of the innovative "think before you drink" techniques demonstrated during actual presentations.
As a defensive lineman, he received All-Pennsylvania Conference and All-State Honors and a tryout with the Philadelphia Eagles. A high school athletic director, Green has coached Division II football at West Chester University.
Sponsored by the Health Promotion Office and the Student Development Center, the Fall 2013 "Wellness Wednesday" series continues each Wednesday through the end of the semester at 7 p.m. in Corey Union Exhibition Lounge, unless otherwise noted. The events are free and open to the public.
For more information about Green's lecture, contact Mike Pitaro, interim director in the Student Conduct Office, at 607-753-4725. For information about "Wellness Wednesday" events, contact Catherine Smith, the College's health educator, in Van Hoesen Hall, Room B-1, or at 607-753-2066.
Brass-hoppers to Perform on Sept. 23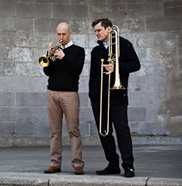 09/09/2013
Brass-hoppers, a collaboration between renowned British trombonist Richard Harris and American trumpet player Tom Bergeron, will perform on Monday, Sept. 23, at SUNY Cortland.
One of the newest and most exciting groups coming out of New York City, Brass-hoppers will begin their concert at 7 p.m. in Brockway Hall, Jacobus Lounge.
Presented by the College's Campus Artist and Lecture Series (CALS), admission to see Brass-Hoppers is $3 for SUNY Cortland students and $5 for general admission. Children 10 and under will be admitted free.
Tickets for the event can be purchased in Corey Union, Room 406, or beginning one hour prior to the performance at the venue. All seating is general admission.
Accompanied by a pianist, the Brass-hoppers' music portrays an eclectic blend of traditional classical music and jazz-inspired arrangements of standards and popular tunes.
Harris was educated at the Royal Academy of Music in London, England, and Bergeron holds two degrees in music from Yale University.
They first met while both performing with the world renowned Radio City Music Hall Orchestra in New York City and soon decided to bring their immense musical talent and unique showmanship to the concert halls of America.
As classical musicians, Bergeron and Harris have appeared with many of the United States' top orchestras and with such solo artists as Andrea Boccelli, Luciano Pavarotti and Rolando Villazon.
In the realm of pop music, Bergeron has performed with The Temptations and regularly appears on "Saturday Night Live," while Harris has joined with Snoop Dogg and Puff Daddy and can be heard on the upcoming new album from Sting.
To find out more about Brass-hoppers, visit the band's website.
For ticket information or questions regarding CALS events, contact the Campus Activities and Corey Union Office at 607-753-5574 or visit the CALS Web page.
Needs of patrons with mobility challenges are accommodated through special seating assignments. Advance notice is appreciated.
CALS is funded by the student activity fee and grants from the Auxiliary Services Corporation, the Cortland Fund, the Cortland College Foundation and the Strategic Initiative Advancement Fund.
Constitution Day Talk Considers Free Speech on Facebook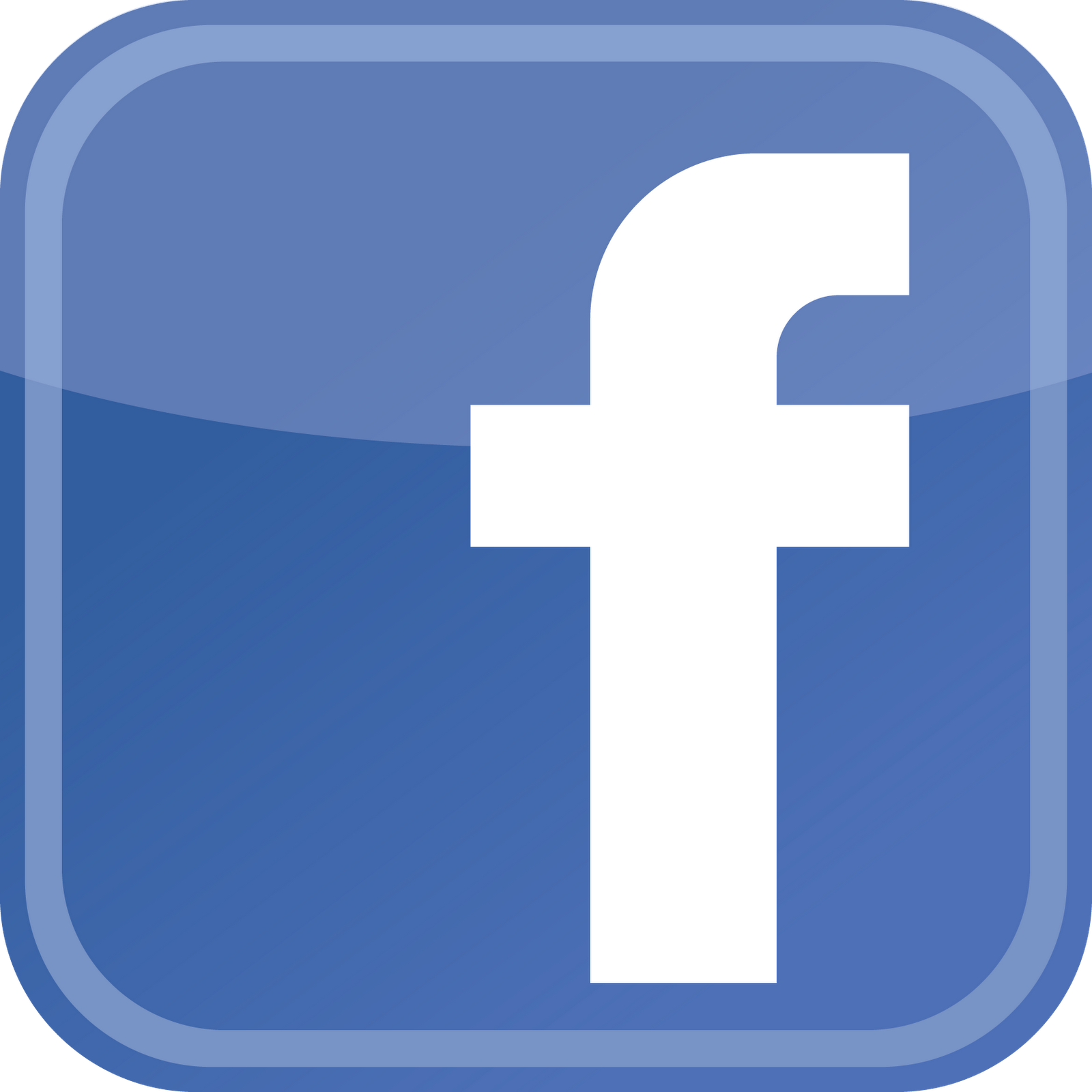 09/10/2013
How might Thomas Jefferson and other founding fathers interpret some of the issues presented by Mark Zuckerberg's billion-dollar brainchild?
That's a question SUNY Cortland's Institute for Civic Engagement will consider when its focuses on Facebook during its annual Constitution Day lecture on Tuesday, Sept. 17.
"Facebook Challenges the First Amendment: Would the Founders 'Like' Modern Interpretations of the Constitution?" takes place at 4:30 p.m. in Brockway Hall Jacobus Lounge. The talk, which is free and open to the public, examines a Virginia court case that considered a municipal employee who was fired for "liking" his boss' political opponent on the popular social platform.
Jerome O'Callaghan and Paula O'Callaghan, highly regarded scholars who specialize in the legal aspects of free speech, will examine whether "liking" someone or something on Facebook is a form of free speech. Their presentation is based on the co-authored paper, "As You 'Like' It: Facebook and Free Speech in the Workplace," which they presented at the Academy of Legal Studies in Business Annual Conference in Boston earlier this year.
Since 2005, Jerome O'Callaghan has served as associate dean for SUNY Cortland's School of Arts and Sciences. The professor of political science also served as department chair from 1997 until his appointment as associate dean.
He often writes journal articles, book reviews and book submissions in the area of free speech law, having contributed to five law reviews on topics ranging from free speech in the press to court cases involving media entities.
Paula O'Callaghan has taught for the past six years as an associate professor of management for University of Maryland University College (UMUC) in the online college's Department of Business and Executive Programs. She teaches graduate coursework that includes legal and ethical issues in business and focuses her research on free speech in the workplace.
Recently, she was awarded the Stanley J. Drazek Teaching Excellence Award from UMUC.
For more information, contact Matthew Whitman, the AmeriCorps outreach coordinator for the College's Institute for Civic Engagement, at 607-753-2298.
Quit Challenge Backs Tobacco-Free Pledge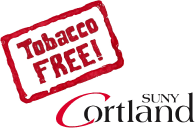 09/10/2013
Healthy lungs, fresh breath and freedom from an expensive addiction might not be incentive enough for some members of the SUNY Cortland community to quit smoking or stop chewing tobacco.
So how about a week in the Adirondacks or an iPad Mini?
As the College begins its second full semester as one of the SUNY system's first tobacco-free campuses, SUNY Cortland is offering prizes to faculty, staff and students who manage to kick the habit for most of the 2013-14 academic year.
The Quit and Win Challenge, set to launch next month, will give tobacco users an opportunity to earn prizes for kicking their unhealthy habits. SUNY Cortland officially became a tobacco-free campus in January, banning the use of cigarettes, cigars, chaw or any other tobacco product on campus.
An information session outlining the details of the tobacco-free challenge will take place from 11 a.m. to 2 p.m. on Tuesday, Sept. 17, in the Corey Union Exhibition Lounge.
In short, students and employees will be able to earn monthly incentives and grand prizes for their ability to quit. Faculty and staff members will be eligible to win big prizes that include a weeklong getaway to Raquette Lake in the Adirondacks, a one-night stay at the Lynne Parks '68 SUNY Cortland Alumni House and a Kindle Fire.
Students can win an iPad Mini or one of two Kindle Fires.
The challenge kicks off Tuesday, Oct. 1, and requires a person to quit until at least Thursday, May 1, to be eligible for the top prizes.
Regardless of whether or not smokers opt to participate, they are asked to be considerate of SUNY Cortland's neighbors by disposing of used tobacco products properly and by avoiding routinely congregating in the same location if they smoke on the perimeter of campus.
The College remains committed to providing many different avenues to help tobacco users quit, including a comprehensive tobacco-free website. The site outlines the policy, provides information on the dangers of tobacco, suggests ways to ask people to stop using tobacco and offers even more resources for people who would like to quit.
For more information on the Quit and Win Challenge or SUNY Cortland's tobacco-free efforts, contact Marie Blanden, secretary in the Division of Student Affairs, at 607-753-4721 or Catherine Smith, health educator in the Health Promotion Office, at 607-753-2066.
'Wartime Italy' Film Series Continues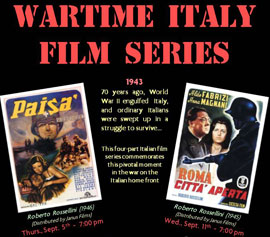 09/10/2013
Continuing its four-part "Wartime Italy" film series, SUNY Cortland will commemorate the 70th anniversary of a pivotal moment for Italy during World War II with three more screenings in September.
Hosted by the College's Modern Languages Department, the screenings take place at 7 p.m. in Sperry Center, Room 205. They are free and open to the public.
All films are presented in Italian with English subtitles.
The first film in the series was shown on Sept. 5. The three remaining films, and their dates, are:
Wednesday, Sept. 11: "Roma, città aperta"
"Rome, Open City," 1945, was Roberto Rossellini's breakout film, and is a harrowing drama about the Nazi occupation of Rome and the brave few who struggled against it. The Criterion Collection, which recently released the film on DVD, wrote: "… a shockingly authentic experience, conceived and directed amid the ruin of World War II, with immediacy in every frame. Marking a watershed moment in Italian cinema, this galvanic work garnered awards around the globe and left the beginnings of a new film movement in its wake."
Tuesday, Sept. 17: "L'uomo che verrà"
Winner of the Best Film Award at the David Di Donotello (Italian Academy) Awards 2010, "The Man Who Will Come," 2009, is a powerful and engrossing drama based on the World War II tragedy known as the Marzabotto Massacre, which confirms director and co-writer Giorgio Diritti as a major filmmaker in contemporary Italian cinema. Set in a small mountain community near Bologna in the autumn of 1944, the film explores family and community relations and the struggle to survive in the midst of an occupying force and partisan resistance.
Monday, Sept. 23: "Baciami, piccina"
Elegant and inspired, "Baciami, piccina" is, by parts, tender love-story, witty road movie and historical drama, set at the time of the crucial moment of Italy's armistice with the Allies: September 8, 1943. On the eve of this game-changing moment, an honest and reliable policeman sets out to safely escort a prisoner, a flamboyant con man, to Venice, and the policeman's long standing fiancée joins him. As the group of three board a train bound for Venice, they are unaware that their lives and the fate of their country will change forever. Containing, in equal measure, love, passion, despair, bombings, hunger and death, "Baciami, piccina" embodies a somewhat different, lighter take on the wartime experience. Filmmaker Roberto Cimpanelli produced this film in 2006.
The "Wartime Italy" film series is supported by SUNY Cortland's Modern Languages and History departments, the Dean of Arts and Sciences and Auxiliary Services Corporation.
For more information, contact Cerosaletti at 607-753-2032 or mark.cerosaletti@cortland.edu.
College Council to Meet Sept. 23
The SUNY Cortland College Council will hold its next regularly scheduled meeting on Monday, Sept. 23, at 4 p.m. in Miller Building, Room 405.
Council members will hear reports by SUNY Cortland President Erik J. Bitterbaum, College Council Chair Jeffrey Walkuski and Student Government Association President LeighMarie Weber.
The Council members will elect the 2013-14 vice chair and secretary and appoint committees for 2013-14.
Prior to the meeting at 3:15 p.m., Ralph Carrasquillo, director of Residence Life and Housing and Katie Ingraham, assistant director, Residence Life and Housing, Operations, will lead a tour of Dragon Hall. Van transportation will depart from the Miller Building administration parking lot at 3:10 p.m. The tour will conclude by 3:55 p.m. for return to Miller for the Council's business meeting.
Nominations Sought for Dedicated Teacher's Award
Devoted faculty members who also spend time with students outside the classroom should be nominated to receive the Rozanne Brooks Dedicated Teacher's Award.
The Brooks Award Committee is seeking nominations by 3 p.m. on Monday, Oct. 7, for the 2013-14 Brooks Award.
The Brooks Award recognizes a faculty member who devotes a major portion of his/her time to teaching as well as a significant amount of time with students outside the classroom. Involvement in campus life, such as attendance at cultural events, lectures, athletic events and committee work, enhances the candidates' application. Publication and research are not an emphasis of the award. The award recipient will receive $5,000 to enhance his or her teaching.
The Brooks Award is open to teaching faculty members who possess continuing appointment and have been employed at SUNY Cortland for a minimum of five years. Candidates must be teaching a full-time course load as defined by their department for the fall and spring semesters. Nominators should pay particular attention to this requirement.
The criteria, process, deadlines and call for nominations are available online at http://www2.cortland.edu/offices/fdc/awards.dot. Go to Rozanne Brooks Award and select the nomination form.
For more information contact Beth Langhans, scholarship coordinator, at 607-753-2373.
With the exception of publication, the committee will use the same criteria used to identify nominees for the Distinguished Teaching Award and the Chancellor's Award for Excellence in Teaching. Nominees will be expected to provide the committee with a variety of materials in support of their nomination; e.g., CTEs grade distribution, a current resume, letters from colleagues and former students, course materials, and statements of teaching and grading philosophy.
Committee members will visit candidates' classes unannounced during the fall and spring semesters to observe and evaluate them in a number of different teaching situations.
The Brooks Teaching Award Committee will consider the names of individuals suggested by faculty or professional staff. Faculty and staff may nominate only one person.
Self-recommendations will not be accepted. Faculty may win the award one time only. Those nominated but not winning the award must wait three years before being nominated again.
Brooks, a Distinguished Teaching Professor and founding chair of the Sociology Department, was a dynamic force on the SUNY Cortland campus for many years.
"This award is for people who are outstanding teachers in the classroom, who spend considerable time with students and are very student oriented, who go to all the events on campus, who do committee work, who are really a force on the faculty, and within the academic community," wrote Brooks. "These are often the people who are not rewarded enough. It is my intention with this award to do something about that."
Members of the committee include Kathleen Lawrence, associate professor of communication studies, Steve Broyles, a professor of biological sciences and Sharon Steadman, professor of sociology/anthropology.

Suggest a feature story
---
People on the Move
Alexandru Balas Heads Clark Center
09/11/2013
Alexandru Balas has been appointed as director of the James M. Clark Center for International Education at SUNY Cortland.
Balas, whose teaching experience includes positions held at Loyola University, the University of Vermont, University of Illinois at Urbana Champaign, and the Human Rights Center and Center for Executive and Professional Education at the University for Peace in Costa Rica, also coordinates the College's International Studies Program and teach courses. He joined the faculty at the rank of assistant professor international studies.
The Clark Center for International Education aims to advance international education, service and scholarship on the SUNY Cortland campus. Balas, who began his duties on Sept. 1, reports to the provost and vice president for academic affairs.
He replaces Sharon Steadman, a professor of sociology/anthropology, who continues to teach at the College and direct the College's Rozanne M. Brooks Museum.
"Internationalization of the campus is not only important for the future jobs of our students, improved teaching and research of our faculty, but also for the university as a whole — as it is playing a role in the ranking of universities and in the recruitment of students who realize they need international skills to succeed in the modern world," Balas said.
As Clark Center director he also will seek to promote a full appreciation of and involvement with the global community. He noted that the center is concerned with both on campus and off campus, academic and non-academic programs.
"The center can help faculty members interested in internationalization grants, adding international aspects to their syllabi and curriculum, conducting research abroad, or teaching a joint course with a foreign university," Balas said.
Faculty also can benefit from the activities of the International Advocates and the workshops on international themes organized by the center, he explained.
"For the students, the Clark Center collaborates with faculty members and other offices on campus, such as the International Programs Office, to increase students' involvement in study abroad, and to increase the number of international students studying in Cortland," Balas said.
The center also organizes and sponsors events with an international theme, such as inviting international guest speakers to campus, organizing film series and art exhibitions, he said.
"I believe that the internationalization process needs to be anchored not only at the university but also in the larger community," Balas said. "In that sense, I want to develop outreach programs on internationalization that will allow for partnerships in the larger Cortland community, but also at neighboring universities."
Balas earned his Ph.D. and M.A. in political science in 2011 from the University of Illinois at Urbana Champaign, where he specialized in international relations and comparative politics. His dissertation analyzed three case studies — of Afghanistan, Darfur and Kosovo — and introduced the concept of multiple simultaneous peace operations as well as a typology of cooperation; and mapped the mechanisms of cooperation between peace operations.
Balas also has an M.A. in conflict analysis and resolution from Sabanci University in Istanbul, Turkey, and a B.A. in political science from the University of Bucharest in Romania.
At the University of Illinois, he was honored with the College of Liberal Arts and Sciences Award for Excellence in Undergraduate Teaching. Balas received a Graduate Teacher Certificate and was named four times to a prestigious list of teachers ranked as excellent through the Center For Teaching Excellence.
He has conducted research, most recently as a Sustainability Fellow at the University of Vermont, where from August 2011 to July 2012 he focused on research on international relations and sustainability.
In his most recent teaching role since August 2012, Balas instructed students on political science and international studies in the Department of Political Science and the International Studies Program at Loyola University in Chicago. He organized events for the International Studies Program and served as a faculty member on the Undergraduate Studies and Model United Nations committees.
Previously, during June and July of both 2012 and 2013, Balas lectured on global peace operations and conflict analysis and resolution with the Open Society Foundations' Pre-Academic Summer Program at Bilgi University in Turkey. He also advised Middle Eastern, Central Asian, Afghani and Nepalese graduate students on pursuing studies in U.S. and Indian universities.
During 2007 and 2009, he was a frequent facilitator on West-Arab/Middle Eastern Student Dialogue through the Connect Program of Soliya, a nonprofit organization that uses the Internet to improve inter-cultural understanding between the West and the Muslim world.
Between 2006 and 2008, he was appointed as a United Nations Youth Spokesperson for the Millennium Development Goals by the U.N. Office on Sport for Development and Peace. From 2006 to 2007, Balas served as a lecturer on the Millennium development goals as a delegate of Romania to the United Nations' 61st General Assembly Session. In 2006, he represented Romania's youth, chaired working sessions and wrote draft proposals as a delegate of Romania to the U.N.'s Global Youth Leadership Summit in New York City. He also participated in the U.N.'s European Union Youth Leadership Summit in Vienna, Austria that same year.
Balas is fluent in Romanian, English, French and Italian; proficient in Spanish, Catalan and Turkish; and has basic knowledge of the German, Arabic and Portuguese languages.
He is a member of the Midwest Political Science Association, Peace Science Society and the International Studies Association.
The Clark Center was opened in 2000 under the direction of Distinguished Service Professor Henry Steck, a professor of political science who coordinated the College's International Studies Program from 1989 to 1998. In 2004, the center was renamed in honor of SUNY Cortland President Emeritus James M. Clark, who is credited with positioning the College as a study abroad pioneer within the SUNY system during his presidency from 1979 to 1995.
The center is currently separate from the International Programs Office, which, under the direction of Mary Schlarb, is responsible for education abroad programs, offers services for all of the campus' international students and scholars and provides a host of other services to internationalize the campus.
The Clark Center is located in Old Main, Room 217-C and can be reached at 607-753-4823.
---
Faculty/Staff Activities
Timothy J. Baroni
Timothy J. Baroni, Biological Sciences Department, recently had two papers published. The first was written with colleagues from India. "New Specis of Entoloma (Basidiomycetes, Agaricales) from Kerala State, India," was published in 2012 in Mycotaxon. Co-authors were C. K. Pradeep, S.P. Varghese and K.B. Vrinda. The second more recent paper with a colleague from Canada, Y. Lamoureaux, "A New Species of Entocybe (Entolomataceae, Agaricomycetes) from Québec, Canada," was published in a 2013 issue of Mycotaxon. The latter paper illustrates yet another newly discovered species belonging to the new genus of pink-spored mushrooms described by Baroni and colleagues in a 2011 article in North American Fungi and based on molecular phylogenetic analyses.
Alexander G. Gonzalez
Alexander G. Gonzalez, English Department, had his short article "Additional Interpretations of Eavan Boland's 'I Remember' and 'In Her Own Image'" published in ANQ: A Quarterly Journal of Short Articles, Notes, and Reviews.
Jordan Kobritz
Jordan Kobritz, Sport Management Department, wrote an article for the Concussion Litigation Reporter commenting on the proposed settlement of the NFL concussion lawsuit. The title of the article is "Plaintiffs Had Little Choice but to Take the Deal Offered by the NFL."
Kathryn Kramer
Kathryn Kramer, Art and Art History Department, will have her critical review of the recent Shanghai Biennale art exhibition, "The Energizing Biennale," published in the September/October issue of Afterimage: The Journal of Media Arts and Cultural Criticism.
Jean W. LeLoup
Jean W. LeLoup, International Communications and Culture emerita, and the U.S. Air Force Academy, had her article published in the spring issue of The IALLT Journal for Language Learning Technologies. It was titled "Effectiveness of Computer-Graded vs. Instructor-Graded Homework Assignments in an Elementary Spanish Course: A Comparative Study at Two Undergraduate Institutions." LeLoup and co-authors Richard Dabrowski and Lunden E. MacDonald collaborated on a cross-institutional research study involving the U.S. Air Force Academy and Metropolitan State University of Denver. The study investigated issues involved in different types of online student activities.
Robert Ponterio and Jean LeLoup
Robert Ponterio, Modern Languages Department, Jean LeLoup, International Communications and Culture emerita, and the U.S. Air Force Academy, and Mark Warford, Buffalo State, had their article published in the September issue of the Northeast Conference on the Teaching of Foreign Languages The NECTFL Review. "Overcoming Resistance to 90% Target Language Use: Rationale, Challenges and Suggestions" examines the rationale and modalities for implementing policies at all teaching levels for teachers to use the language being taught as much as possible and at least 90 percent of the time. This practice, strongly recommended by American Council on the Teaching of Foreign Languages, is supported by evidence that we acquire language primarily through interactive use.
Robert Spitzer
Robert Spitzer, Political Science Department, is the author of an article titled, "What's Old Is New Again: Political Science, Law, and Constitutional Meaning," published in the most recent issue of PS: Political Science and Politics, the professional publication of the American Political Science Association.

Submit your faculty/staff activity