Alumna Named to Academic Hall of Fame
03/01/2012
Suad Joseph '66, an anthropologist whose groundbreaking research in her native Lebanon has focused on the politicization of religion and the status of women, becomes the 11th inductee into the SUNY Cortland Academic Hall of Fame.
Joseph, who is the founding director of the Middle East/South Asia Studies Program at University of California at Davis (UC Davis), will be recognized on Monday, April 2, when she will address the President's List reception, an event honoring the College's students earning the highest grade point averages the previous semester. The reception begins at 4 p.m. in the Corey Union Function Room.
SUNY Cortland President Erik J. Bitterbaum will offer opening remarks at the ceremony.
Created in 2006, the Academic Hall of Fame honors SUNY Cortland alumni who graduated 10 or more years ago with magna cum laude or higher honors, and who have made significant contributions to society through their chosen professions. The Hall of Fame wall is located in the Dorothea Kreig Allen Fowler '52, M '74 Old Main Grand Entrance Hall.
Joseph graduated from Cortland High School in 1962 and graduated Magna Cum Laude with a Bachelor of Arts in Social Science from SUNY Cortland in 1966.
She earned a doctorate in anthropology from Columbia University, having focused her research on the political development of minority groups, political and urban anthropology, and the history and culture of the Middle East.
She served on the faculty of Hofstra University before joining UC Davis in 1976. A professor of anthropology and women and gender studies, Joseph has studied the politicization of religious sects in Lebanon and the connections between religion, ethnicity and state. That work led her to study the impact of women and family on religion and state and their impacts on subject-making in the Middle East.
Current research projects include analysis of the representation of Muslims in United States print news media from the 1850s to the present. She continues to work on a 17-year longitudinal study of how children in a village of Lebanon learn their notions of rights, responsibilities and citizenship in the aftermath of the Civil War, and the ramifications for families who migrate to the United States and Canada.
Joseph founded the Arab Families Working Group, consisting of 16 scholars undertaking comparative, interdisciplinary research on Arab families in Palestine, Lebanon, Egypt and the U. S.; the Middle East Research Group in Anthropology, which became the Middle East Section of the American Anthropological Association; the Association for Middle East Women's Studies; and a consortium of five universities in Egypt, Lebanon and Palestine with UC Davis.
She served as president of the Middle East Studies Association of North American from 2010 to 2011 and is currently past president of MESA.
Joseph is the founding general editor of the Encyclopedia of Women and Islamic Cultures (Print Edition 2003 to 2007) and EWIC Online (Online Edition 2010-on going). Her edited books include Gender and Citizenship in the Middle East (2000) and Intimate Selving in Arab Families: Gender, Self and Identity (1999). Her co-edited books include Women and Power in the Middle East (2001). Her co-edited books and several other works were translated into Arabic.
UC Davis honored her service with its Graduate Mentor Award from the Consortium for Women and Research, the Distinguished Scholarly Public Service Award and the Chancellor's Award for Diversity and Community.
Joseph has shared her knowledge with SUNY Cortland faculty and students as a faculty-in-residence and currently advises the Center for Gender and Intercultural Studies and the editors of Wagadu: A Journal of Transnational Women and Gender Studies. SUNY Cortland's Alumni Association presented her with a 1994 Distinguished Alumni Award.
Sculpture a Nod to Faculty's Contributions
02/28/2012
When SUNY Cortland campus pedestrians enter the Moffett Center lobby closest to Sperry Center, their eyes are likely to be drawn upward. They will meet a massive boat-like sculpture hanging from the lobby ceiling, a work that measures 26 feet in length and gives the impression it is gliding through the air.
The multimedia sculpture, created from scratch by Vaughn Randall, an assistant professor of art and art history, and commissioned by Craig Little, a SUNY Distinguished Service Professor of sociology/anthropology, was added to the Moffett Center lobby in January. Fittingly named "Passage," it marks one SUNY Cortland faculty member's artistic ability and another's generosity.
But even more striking is its beaming symbolism for the entire College community.
"If you look at the piece, it's going from left to right," Little said. "It appears to have movement. I think that our lives — as faculty, staff members and, above all, students — that's what we're doing. We're moving through our lives."
For Randall, a boat suggests a voyage.
"It's a good symbol of adventure and creativity, and therefore the pursuit of knowledge," he said.
Many alumni, faculty members and friends of the College have gifted or created artwork for SUNY Cortland. Little's gift, however, is believed to be the first piece commissioned by a faculty member.
The idea first came to him when the Sociology/Anthropology Department moved from Cornish Hall to a newly renovated section of Moffett Center in 2009. His department's new location was gorgeous, he thought, but there was a sense of emptiness in the well-traveled passageway.
"I'm walking through that space, and I'm thinking to myself: 'This would be a great place for a Calder-type mobile,'" said Little, referring to the mobile sculpture work of American artist Alexander Calder.
His interest in art was spurred by his wife, Elaine. She developed a deep artistic appreciation during her retirement, even opting to audit courses through SUNY Cortland's Art and Art History Department.
"I can imagine that absent the connection with my wife, I could walk through that space and never look up and think: 'That would be a great place for something,'" Little said.
It became clear early on that an artistic centerpiece would require a financial backer, so Little decided to fund it. He approached Charles Heasley, the chair of the Art and Art History Department, and asked for a suggested artist.
"My thought was, 'If I'm going to commission something, I want to commission a Cortland artist,'" Little said.
Enter Randall, a woodworker and an artist who works primarily with cast iron.
The two men discussed the possibilities and Randall sent Little sketches based on their conversations. The patron-artist relationship, both men said, was impeccable.
"Passage," the new sculpture in Moffett Center,
measures 26 feet long and 125 pounds.
"He let me have carte blanche, basically free rein, over everything artistic," Randall said.
Still, the labor wasn't easy. Randall worked two months worth of 10-hour days during the summer on the project, regularly re-designing and re-cutting wood.
"Any long process, you start out with this brilliant idea in your head," said Randall. "Then you have to actually bring it into reality and do the hard work, make some mistakes and fix the mistakes as you go."
He used four different types of wood, fabric and steel in the process and constructed the sculpture "like a high-end wooden kayak," because it would hang from the ceiling. Despite a boat hull, paddles and an airplane wing, the piece weighed only 125 pounds.
Transporting the sculpture, which was built in separate pieces, required a trailer. It took four hours for Randall, Preston Marye, the technical director for the Performing Arts Department, and Jenn McNamara, an assistant professor of art and art history, to elevate it.
And now Little, a SUNY Cortland faculty member since 1972, has offered the final product as a gift to the Cortland College Foundation.
"In terms of professional opportunity, in terms of human interactions with my colleagues and students, this place means a lot to me," he said.
Although a formal dedication and reception will take place in April, both Little and Randall have spent time in the Moffett Center lobby where the sculpture hangs, watching people enter the building.
Immediately, eyes move to the ceiling.
"If I make someone stop and think for five seconds," Randall said, "then I've done my job."
---
Capture the Moment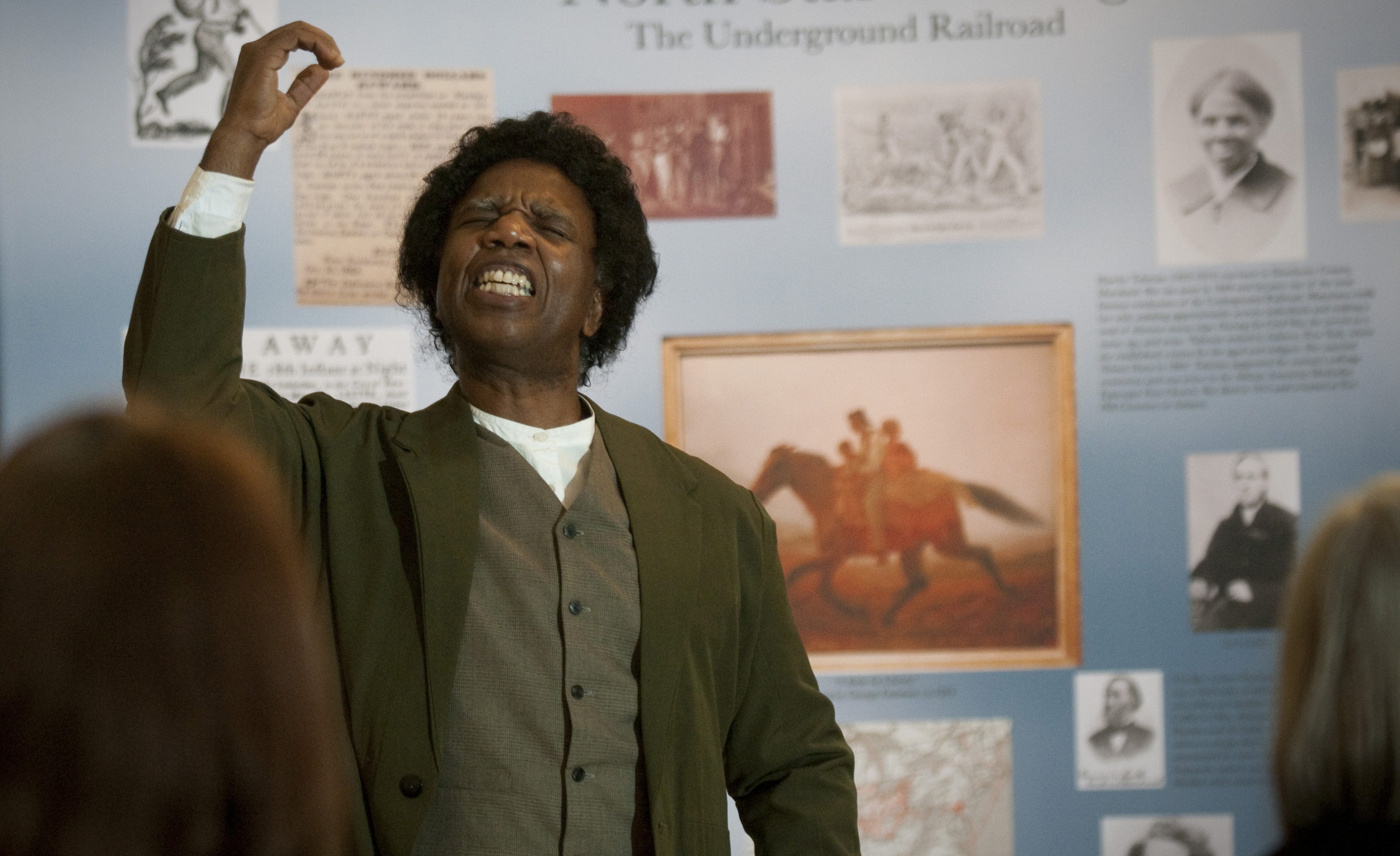 Robert Djed Snead, a performing historical re-enactor, lecturer and storyteller from Rochester, N.Y., portrayed Rev. Jermain W. Loguen, a famous Syracuse abolitionist, Feb. 16 in Brockway Hall Jacobus Lounge. The emotional re-enactment was part of the College's Black History Month celebration.
---
In Other News
Army ROTC will Return to Campus this Fall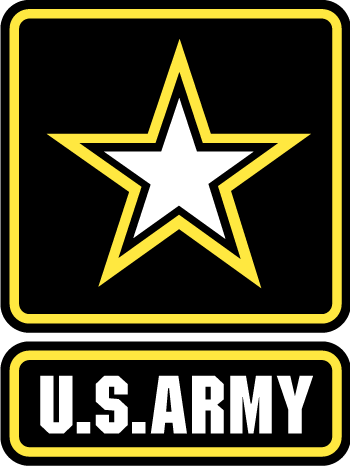 02/29/2012
For the first time since 1993, the Army Reserve Officer's Training Corps (ROTC) will have a presence on the SUNY Cortland campus this fall.
The College Faculty Senate on Feb. 14 unanimously approved a request to allow ROTC instructors to use classroom space on campus for military science courses. For some years, SUNY Cortland ROTC students have been transported to Cornell University in Ithaca, N.Y., for classes.
"The big objection to ROTC on campus was 'Don't Ask, Don't Tell,'" said Senator David Miller, referring to the now-ended federal policy toward gays in the military. "That's no longer an issue, so this makes sense. I think it will be great for the College."
Campus opposition to the controversial "Don't Ask, Don't Tell" policy, under which gay and lesbian members of the armed forces were forced to hide their sexual orientation or face expulsion from the military, led to the disbanding of SUNY Cortland's ROTC program.
President Barack Obama formally repealed the policy late last year.
The repeal coincides with an increasing interest in the ROTC program at SUNY Cortland, according to College President Erik Bitterbaum. That, in turn, led instructors with the Cornell University ROTC program to ask College officials for classroom space to accommodate its Cortland students in the fall.
"We have the available space," President Bitterbaum said. "This will allow students who have this interest to stay on campus and not have to travel in a van to Ithaca."
Currently, 12 SUNY Cortland students are part of the Excelsior Battalion housed at Cornell. The battalion of roughly 100 cadets includes students from Binghamton University, Elmira College and Ithaca College in addition to SUNY Cortland and Cornell.
"You've got to say SUNY Cortland's doing a pretty good job with its numbers, especially considering there hasn't been a major presence on campus," said retired Maj. Kevin Swab, a senior military science instructor for the ROTC.
Successful completion of the four-year program results in a cadet being commissioned as a second lieutenant, a platoon leader in charge of 20 to 30 soldiers. Courses, however, aren't limited to people seeking careers in the military, Swab said.
The basic course, the first two years of the ROTC experience that now will move back to the SUNY Cortland campus, does not require a commitment to join the Army unless a student is awarded an ROTC scholarship. A one-hour class and a leadership lab each week promise college credit and superior skill training, Swab said.
"It's a way for people to be exposed to the military and understand it isn't like what they see in the movies," he said.
ROTC cadets sign a contract in their third year to join either the Army, the National Guard or the Army Reserve. After studying basic courses on the SUNY Cortland campus, students who opt to sign the contract will travel to Cornell for their advanced courses.
Swab spent more than two decades in the armed forces between his National Guard and Army service. He commissioned through the ROTC and now he trains future military leaders in Central New York.
"I know what ROTC did for me," Swab said. "Even if I hadn't gone the military route, it would have been worth it, just for the leadership skills.
"True leadership," Swab said. "That's what we teach."
For more information on the Army ROTC, visit its website.
Arabic and North African Concert Set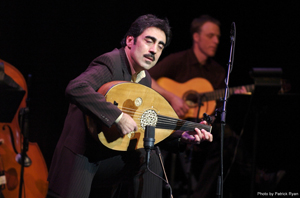 02/27/2012
Simon Shaheen, a contemporary Arabic music virtuoso, will perform a variety of musical styles on a mix of Middle Eastern and Western instruments on Thursday, March 22, at SUNY Cortland.
Shaheen, whose musical compositions earned him a National Endowment for the Arts grant, will demonstrate his talents as part of the Simon Shaheen Trio at 8 p.m. in the Corey Union Function Room.
The performance is part of the College's Campus Artist and Lecture Series. Tickets to the performance cost $3 for SUNY Cortland students and $5 for all others. The exception is children 10 and younger, who are admitted free. The performance is general admission seating.
Advance tickets can be purchased in Corey Union, Room 406. Any unsold tickets will be made available for purchase at the door, beginning one hour before the event. All ticket sales are final and there will be no refunds or exchanges. For more information, contact the Campus Activities and Corey Union Office at (607) 753-5574.
Shaheen, who received the National Heritage award at the White House in 1994, mixes a variety of jazz, classical, and western elements into his music. Noted internationally for his style and grace, Shaheen's talents on the oud — a pear-shaped stringed instrument commonly used in North African and Middle Eastern music — and violin make him one of the most significant and innovative Arab musicians.
"I want to create a world exceptionally satisfying to the ear and for the soul," said Shaheen, who has performed in famous concert arenas such as Carnegie Hall and Theatre de la Ville in Beirut.
Palestinian-born Simon Shaheen will perform on March 22 at SUNY Cortland.

Born in the Palestinian village of Tarshiha in the Galilee, Shaheen's childhood was steeped in music. His father, Hikmat Shaheen, was a professor of music and a master oud player.
"Learning to play on the oud from my father was the most powerful influence in my musical life," Shaheen recalled.
He began playing on the oud at the age of five, and a year later began studying violin at the Conservatory for Western Classical Music in Jerusalem.
"When I held and played these instruments, they felt like an extension of my arms," Shaheen said.
After graduating from the Academy of Music in Jerusalem in 1978, Shaheen was appointed its instructor of Arab music, performance and theory. Two years later he moved to New York City to complete his graduate studies in performance at the Manhattan School of Music, and later in performance and music education at Columbia University.
His current focus is leading a performing group called Qantara. The group explores the world of fusion music by taking a labyrinth-like journey through the sounds of the Middle East. Qantara's album, Blue Flame (2001), was nominated for eleven Grammy awards. During the 1990s, he composed five other albums.
"The musical cross-pollination works because Shaheen offers meticulously conceived arrangement in which the oud, violin, saxophone, guitar and percussion all speak a glorious international musical language," a New York Times reviewer said of the album.
When Shaheen is not busy composing or performing with Qantara, he tours as a solo performer and holds academic discussions and workshops to educate students about Arabic music.
For more information about the Simon Shaheen and the Shaheen Trio, visit the website at www.sroartists.com/artists/simonshaheen/index.php.
Student Wins National Honor for Transfer Students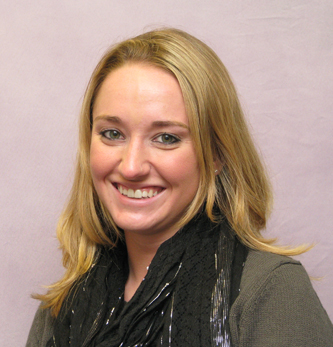 02/27/2012
Tau Sigma, a national academic honor society that promotes the academic excellence and involvement of transfer students, has recognized a SUNY Cortland student as one its 2012 scholarship recipients.
Alexis Robinson, a junior communication studies major from New Berlin, N.Y., won a scholarship worth $500. She was among 33 students around the country to receive a 2012 award.
The Cortland Chapter Scholarship Review Committee considered her high academic achievement and contributions to Tau Sigma, the College and the Cortland community, in submitting its nomination of Robinson to the national chapter, which awarded the scholarship.
"I transferred from the University at Buffalo to SUNY Cortland because of the College's friendly atmosphere and its almost limitless opportunities to get involved on the campus," Robinson said.
Robinson has maintained a 3.8 grade point average while at SUNY Cortland.
Since her transfer as a sophomore, Robinson has completed an internship with the SUNY Cortland Alumni Association. Elected president of the Student Alumni Association, she also served as promotional co-chair of the Student Activities Board. She participates in the Cortland Dance Company.
Robinson signed up to be a Transfer Buddy in 2011, joining a mentor program at SUNY Cortland that eases the transition for transfer students.
"I had a Transfer Buddy when I came to SUNY Cortland," Robinson said. "It was very helpful to always have someone to talk to.
"Now, I can be there for other transfer students."
In the community, Robinson has volunteered at the Cortland Pumpkin Fest, a fall festival that takes place in October, and helped provide relief to Fall 2011 flood victims in New York state's Southern Tier.
College Writing Contest Winners Announced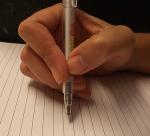 02/28/2012
Kevin Phoenix, a sophomore communication studies major, has won top honor in SUNY Cortland's annual writing contest.
Phoenix, of Liverpool, N.Y., was recognized for "In Weeks Following," a poem he wrote on his own. He is one of seven undergraduate students and one graduate student to receive $100 each for their winning entries in the 2011 College Writing Contest.
Phoenix will accept his award at the College's Honors Convocation on Saturday, April 21. All winning entries will be published in a booklet dedicated to the college writing awards. The students will present their work at Transformations: A Student Research and Creativity Conference on Wednesday, April 18.
This year marks the 13th anniversary of the contest sponsored by the College Writing Committee, a group of faculty members from a range of departments across campus. The campus received more than 200 submissions of creative and academic work for the competition and the work was judged on superior thinking, originality and insight and excellent command of language. All submissions written for courses during spring, summer and fall of 2011 were eligible.
Besides Phoenix, award recipients include:
• Collin Anderson, an adolescence education: English graduate student from Ithaca, N.Y., for "A Seriously Charming Sociopath," written for the Global Multicultural Literature course taught by Emmanuel Nelson, a professor in the English Department.
• Jacqueline Carlson, a junior professional writing major from Southold, N.Y., for "Flamingo Tongue," written for the Advanced Creative Writing course taught by Victoria Boynton, an associate professor in the English Department.
• Justin Curry, a junior professional writing major from Mount Vision, N.Y., for "Downs Riley," written for the Writing Fiction course taught by Boynton.
• Kaitlin Doyle, a junior professional writing major from Woodmere, N.Y., for " Straight Back Chair," submitted for the Writing Creative Nonfiction course taught by Lorraine Berry, the project director of NeoVox, the College's international online student magazine.
• Brennan Gerlach, a junior biology major from Fishkill, N.Y., for "Life History and Distribution of Blanding's Turtles in New York State," prepared for the Special Studies in Biology course taught by Theresa Curtis, an assistant professor in the Biological Studies Department.
• Bryanna Grillo, a sophomore economics major from Brewster, N.Y., for "Humans' Ability to Harm So Many," submitted for the Writing Studies II course taught by Mario Hernandez, a lecturer in the English Department. Grillo's work also received the Composition Award, which will be presented at the Honors Convocation.
• Robyn Macy, a junior professional writing major from North Bellmore, N.Y., for "How to Find a Major," written for the Rhetoric course taught by Boynton.
The 2012 contest will accept papers written for courses offered during spring, summer and fall 2012. Eligible papers will be judged in the following categories:
• Academic writing (papers based on sources or other data)
• Fiction (short stories)
• Poetry
• Scripts
• Creative nonfiction (memoirs, personal essays or travel writing)
• Media (websites, blogs or video)
Students may also submit writing that did not originate in a course taken at SUNY Cortland. Judges place emphasis on writing content. Submissions should contain a minimum of 500 words of written text. The deadline for the 2012 contest is Friday, Dec. 21.
For additional information, contact Professor of English Mary Lynch Kennedy at (607) 753-2086.
Broadcast Journalist to Discuss Civility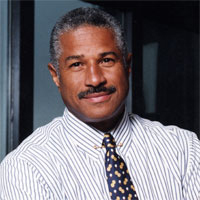 02/27/2012
Felipe Luciano, a two-time Emmy recipient and former WNBC-TV New York news anchor, will discuss the American consciousness about and standpoint on civility and kindness on Saturday, March 17, at SUNY Cortland.
Luciano, the keynote speaker at the College's third annual Student Conference on Diversity, Equity and Social Justice, will speak at 1 p.m. in the Corey Union Function Room.
The student-led event, which is a showcase on student research, will be held from 8:30 a.m. to 4:30 p.m. in Corey Union.
The conference registration deadline is 4 p.m. on Friday, March 2. Registration forms may be picked up in the Multicultural Life and Diversity Office in Corey Union, Room 407-A or online at the Multicultural Life and Diversity Office website at www2.cortland.edu/multicultural/. The registration fee is $20 for students, $25 for college faculty and staff, and $19 for alumni.
For information or assistance with registration, contact Ann Cutler at (607) 753-2336 or multicultural.life@cortland.edu. Completed registration forms may be submitted electronically at that email address.
In his presentation, Luciano will share his experiences as a Puerto Rican activist, journalist and civil rights leader. He believes that he currently is living his "age of reason," and is undergoing a personal reconstruction of his worldview.
While attending City College in Queens, N.Y., he joined The Last Poets, an activist group, and engaged in politically charged poetry and musical performances that preceded the emergence of hip-hop and rap. Luciano led provocative political workshops in Harlem that attracted progressive intellectuals and activists, including leading figures such as Stokely Carmichael and H. Rap Brown.
At the Student Conference on Diversity, Equity and Social Justice, students have the opportunity to share their research, build their resumes and network with other students across New York state. Research proposals can be submitted via email to multicultural.life@cortland.edu by Wednesday, Feb. 29. Proposals received after that date will be accepted and reviewed on a rolling basis. Presentation topics may be offered as posters, research sessions and panel sessions and should run 45 to 50 minutes each.
SUNY Cortland President Erik J. Bitterbaum and Vice President for Student Affairs C. Gregory Sharer will give a welcome speech at 9 a.m. in the Corey Union Function Room. A cultural showcase with several performers will take place there at noon.
"The conference focus is in line with the strategic goals of the SUNY system as well as those of SUNY Cortland," said Noelle Paley, director of multicultural life and diversity for the College.
Noted Speech Researcher to Speak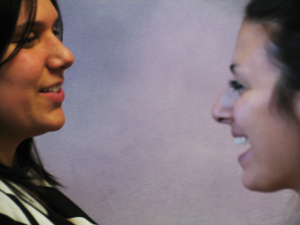 02/27/2012
Robert Shprintzen, a medical professional in the field of communication impairments in children with congenital anomalies, will speak on Saturday, March 24, at SUNY Cortland.
Shprintzen, who is credited with defining four genetic disorders, will present during the Conference on Genomics and Its Translation to Clinical Practice in the Communication Sciences. The event takes place from 8:30 a.m. to 4:30 p.m. in Sperry Center, Room 105.
The conference is hosted biennially by SUNY Cortland and Ithaca College chapters of the National Student Speech Language Hearing Association (NSSLHA) and co-sponsored by the Central New York Area Speech-Language Hearing Association.
The deadline to register for the conference is Wednesday, March 14. The conference fee is $10 for students, $40 for SUNY Cortland and Ithaca College faculty and $75 for all others. The fee includes a continental breakfast and a lunch buffet.
Brochures with an itinerary and registration forms attached will be distributed across campus and will be available in the Communication Disorders and Sciences Department office.
For more information, contact Michael Pitcher, coordinator of audiological services and the College's NSSLHA club advisor, at (607) 756-5423.
This year, the conference will focus on the way genetics works and its relation to communication disorders. The conference is geared for anyone, regardless of previous exposure to genetics.
Shprintzen, the conference presenter and keynote speaker, currently directs several programs at SUNY Upstate Medical University in Syracuse, N.Y., including the Communication Disorder Unit, the Velo-Cardio-Facial Syndrome International Center and the Center for Genetic Communicative Disorders. He also works as a professor of otolaryngology and pediatrics at SUNY Upstate Medical University.
He will discuss clinical and molecular genetics, speech physiology, feeding disorders and research methodology. Shprintzen will introduce genetics, explain the significance of genomics to speech and discuss common disorders that are encountered by speech pathologists and audiologists.
A member of seven professional societies, Shprintzen has served as president and editor of the Society of Craniofacial Genetics. He earned a Ph.D. from Syracuse University and went on to direct and serve as a faculty member at the Montefiore Medical Center and Albert Einstein College of Medicine in the Bronx for 23 years.
A question-and-answer period will follow the program.
In/Civility Series Continues in the Spring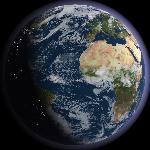 02/27/2012
SUNY Cortland's Cultural and Intellectual Climate Committee (CICC) will continue its yearlong "In/Civility" series on Tuesday, Feb. 28, with a screening of the film "Dead Man Walking."
The series — which continues throughout the spring semester — features an array of conferences, workshops, lectures and film screenings that are free and open to the public, unless otherwise noted.
"In choosing the title, we meant to direct campus attention to the fine line that exists between civility and incivility," said Scott Moranda, an associate professor of history and the chair of the CICC.
"Without civility, no conversation, no discussion, no agreement is possible," said Moranda. "We seek to raise questions about the benefits and the threats of both. The discussion hopefully will provide insight in how to better live in a stage of civility."
"Dead Man Walking" will kick off the series' spring events at 7:30 p.m. on Tuesday, Feb. 28, in Sperry Center, Room 105. Starring Susan Sarandon and Sean Penn, the movie tells the story of a nun who forms a special relationship with a prisoner on death row.
Other spring events in the "In/Civility" series include:
• "Racial History My Teachers Never Told Me About," a workshop led by Joe Feagin, a prominent scholar from Texas A&M University, will be held at 12:30 p.m. on Wednesday, Feb. 29, in Brockway Hall Jacobus Lounge. Feagin also will deliver the keynote Black History Month lecture, "Racial Diaries of White and Black Students: No Post-Racial America," at 7 p.m. the same day in Sperry Center, Room 105.
• "The Death Penalty: A Teach-In," a student-led discussion about the ineffectiveness and racial bias of the death penalty in the American justice system, will be held at 6 p.m. on Thursday, March 1, in the sculpture pit of the Dowd Fine Arts Center.
• The Multicultural Life and Diversity Office will host its third annual Student Conference on Diversity, Equity, Inclusion and Social Justice from 9 a.m. to 4 p.m. on Saturday, March 17. This year's theme is "BEing Civil is All about BEing Human," with Emmy-winning news anchor and keynote speaker Felipe Luciano discussing civility and social justice. The registration fee is $20 for students, $25 for college faculty and staff, and $19 for alumni. Events tied to the conference will be held in Corey Union and Sperry Center.
• Following the 2 p.m. performance of the Performing Arts Department's production of "Violet" on Sunday, March 25, audience members are invited to ask questions and discuss the musical with the actors in the Dowd Fine Arts Center Theatre. "Violet" takes place in the Deep South during the Civil Rights Movement and explores themes of identity, faith, love and trust.
• Joanne B. Freeman, a professor of history at Yale University, will explore the physical violence in the U.S. Congress between 1830 and the Civil War in her current research project, in a talk titled "The Field of Blood: Congressional Violence in Antebellum America." The lecture will be held at 4:30 p.m. on Monday, April 30, in Brockway Hall Jacobus Lounge.
The "In/Civility" series is funded by the offices of the President and the Provost and Vice President for Academic Affairs. Organizers and sponsors for Spring 2012 events also include the Africana Studies Department, the Political Science Department, the Performing Arts Department, the Multicultural Life and Diversity Office, Neo-Vox and the "Teaching American History" Grant funded by the U.S. Department of Education.
To stay current with announcements regarding the series' events, visit its Facebook page. For more information, contact Moranda at (607) 753-2052.
Brooks Talk Investigates Gender in Text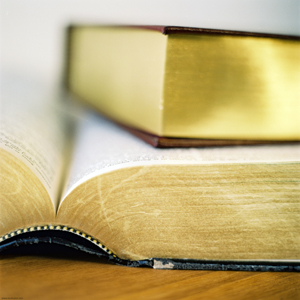 02/28/2012
Victoria Boynton, a SUNY Cortland professor who studies fundamental distinctions between gender in text, will discuss issues of identity in the works of women writers on Wednesday, March 14, at the College.
Boynton, a professor in the English Department, will present "Does a Text Have a Sex?" at 4:30 p.m. in Moffett Center, Room 2125.
Her lecture is the third talk in the 2011-12 Rozanne M. Brooks Lecture Series, themed this year on "Culture and the Written Word."
A 4 p.m. reception for Boynton precedes the lecture in Moffett Center, Room 2126. Both the lecture and the reception are free and open to public.
"We have Chick Flicks, Chick Lit, Gender Benders and Sexting," Boynton said. "Is writing gendered? You bet."
Boynton, who joined the College as a lecturer in 1978 and was appointed to professor in 2010, devotes much of her research to women in writing and literature.
"I will look at a spectrum of gender-inscription in writing, from the usual to the strange, from the cliché of gender to unusual displays of mashup gender, from indistinct sexual signatures to super-distinct instinctual parody, from Barbie as author to more rebellious bodies and post-gender possibilities," Boynton wrote in her lecture abstract. "We will play among this array of writerly identities."
She is an active participant in conferences involving teaching and writing. In 2004, Boynton received the Cortland Faculty Development Committee Excellence in Teaching Award for Incorporation of Multicultural and Diversity Perspectives in Teaching. She also was the recipient of the Rozanne M. Brooks Dedicated Teacher Award in 2005.
From 2000-11, she coordinated professional writing submissions for the College's Scholars' Day and the Writers' Retreat at Raquette Lake.
Boynton received a B.A. in English from Boston University and an M.A. in American and British fiction studies from the University of Houston. She earned a Ph.D. in rhetoric, feminist theory, American literature from Binghamton University with a dissertation titled, "S/exciting Ethos: Rhetorical Readings of Recent North American Women's Writing."
The Brooks Lecture Series honors the late Rozanne Marie Brooks, a SUNY Distinguished Teaching Professor and SUNY Cortland professor of sociology and anthropology. A SUNY Cortland faculty member for 36 years, Brooks passed away in 1997. The 2011-12 series is sponsored by a grant from Auxiliary Services Corporation (ASC) and the Cortland College Foundation.
For more information, contact the lecture series organizer and Brooks Museum director, Sharon R. Steadman, at (607) 753-2308.
'Directory of Campus Offices' PDF Updated for Spring
The Publications and Electronic Media Office has updated the SUNY Cortland Directory of Campus Offices, a PDF that lists emergency information, employee benefits, campus offices and faculty by department along with other information that was previously included in the Campus Information section of the printed directory.

The PDF can be downloaded and saved or printed from the Directory link on the Faculty/Staff home page.
The Directory Search page also offers

a search by employee's last name

a search by department or office

a faculty and staff A-Z list

Employees are asked to keep their online directory listing current. Directions on how to make updates are listed on page four of the SUNY Cortland Directory of Campus Offices.
Cast Announced for 'Violet'
SUNY Cortland's Performing Arts Department has announced the cast for its spring production of "Violet," a musical about a young woman seeking healing for her disfiguring scar, and in a cross-country journey, finds healing for her soul.
The play will be performed from Friday, March 23, to Sunday, March 25, and Friday, March 30, to Sunday, April 1, in the Dowd Fine Arts Center Theatre. Friday and Saturday performances are at 8 p.m. and Sunday matinees begin at 2 p.m.
This powerful story, which is set in the Deep South during the early days of the Civil Rights Movement, stirs the senses of beauty, love, courage, faith and what it means to see beyond appearances.
Inspired by Doris Betts' short story, "The Ugliest Pilgrim," composer Jeanine Tesori and playwright and screenwriter Brian Crawley created "Violet," which opened on March 12, 1997, at Playwrights Horizons in New York City. The music ranges in genre from blues to bluegrass, country and western, southern rock and gospel, with each song and its supporting choreography propelling Violet along her personal odyssey.
The cast includes Angelia Golden as Violet; Sara Laursen as Young Vi; Rasheem Ford as Flick; Timothy Fuchs as Monty; Paul Warren Smith as Father; Annali Fuchs as Music Hall Singer; Lisa Reid as Hotel Singer; Khalia Brown as Landlady; Keith Golden as Radio Soloist; and Joey Gugliemelli as Preacher. The supporting cast includes Catherine Young, Jackie Collins, Carly Merrill, Alejandro Circelli and William Rivera.
"Violet" is directed and choreographed by Kevin Halpin. The associate director and choreographer is Cindy Halpin and the musical director and conductor is Corinne Aquilina. Howard Lindh is set designer, Preston Marye is technical director, Joel Pape is lighting and projections designer, Mark Reynolds is costume designer, and Mark Abrahamson is stage manager.
Admission is $16 for the general public, $14 for senior citizens and SUNY staff; and $7 for all students and children. Tickets are on sale at Jodi's Hallmark Shop on Main Street in Cortland and at the door prior to each performance.
For more information, visit the Performing Arts Department website or call (607) 753-2811.
Raquette Lake Summer Reservation Forms Available
The Antlers facility at the Outdoor Education Center at Raquette Lake will be available for use by faculty, staff and their guests including spouses, children and significant others, from Monday, June 25 through Saturday, June 30.
Reservation information is available at the Center for Environmental and Outdoor Education Office, Miller Building, Room 230. Registration forms can be found on their website under "Raquette Lake, upcoming events." A $50 deposit is required with registration.
Room and board for six days and five nights is $223 per person for adults and $172 per person for children age 12 and under. There is no charge for children under 1 year of age.
Visitors arrive between 2 and 4 p.m. on Monday, June 25. An orientation will be held at 5 p.m. with dinner following at 6 p.m. Visitors will depart Saturday, June 30, following breakfast.
Participants will be acknowledged on a first-come, first-served basis following receipt of reservation and deposit.
For more information, call the center at (607) 753-5488.
Faculty Sought for Residence Hall Mentoring Program
Faculty interested in opportunities to connect with and educate students outside the traditional classroom may be interested in a new Faculty Hall Talk Program being offered by Advisement and Transition in collaboration with Residence Life and Housing and the Academic Peer Mentor Program.
The goal of the faculty mentoring program is to engage students in a different way of learning and to help them form new connections.
The Faculty Hall Talk Program will create a database of faculty interested in going into the residence halls to meet with students in an informal setting or a hall-sponsored program. Faculty members may discuss current research, careers, hobbies or community service.
Faculty interested in submitting their contact information and topic of interest on the resource database, or to learn more about the program, should email Susan Stiner or call her at (607) 753-4726.
Fulbright Scholar to Talk on Lithuania
Thomas Hischak, a professor of performing arts who specializes in theatre, will present "Lithuania Today: Life on a Stage Without an Iron Curtain," at a Sandwich Seminar at noon on Thursday, March 1, in Brockway Hall Jacobus Lounge. The talk is free and open to the public.
Hischak taught and presented workshops at the University of Siauliai in Lithuania as a Fulbright Scholar last May. He will talk about life in the Baltic country since gaining its independence from the former Soviet Union in 1990. Siauliai is a city in Northern Lithuania and the university has about 12,000 students. Since Lithuania's independence from the former Soviet Union, the use of English in schools and daily life has increased rapidly.
While in Lithuania, Hischak presented workshops and participated in the college's international theatre festival. He also worked with Siauliai University's Theatre Department in planning an American studies program in the arts. He received the Fulbright Foundation grant in the Senior Specialists Program in which American scholars are invited to teach and/or work with foreign universities for a limited period of time.
Hischak is a designated Fulbright Scholar who taught and directed theatre at the University of Patras in Greece in 2008.
As a member of the Performing Arts Department, Hischak has taught and directed theatre productions at SUNY Cortland since 1983. He is the author of 21 books on theatre, film and popular music and is a playwright with 25 published plays. In 2004, he was honored with a SUNY Chancellor's Award for Excellence in Scholarship and Creative Activity. Hischak holds degrees in theatre and English from St. Louis University and Southern Illinois University at Carbondale.
For more information, email Hischak.
Memorial Ceremony Set for Roger Sipher
The campus community will gather for a ceremony in memory of Roger E. Sipher at 3 p.m. on Friday, March 16, at the Interfaith Center on the corner of Prospect Terrace and Calvert Street.
Sipher, a longtime Cortland resident and SUNY distinguished service professor of history emeritus, served SUNY Cortland for 43 years. He died on Jan. 14.
Sipher had retired in 2004 after serving as a member of the SUNY Cortland History Department since 1961. But, until he became ill last year, he had continued reporting daily to his office, maintaining close friendships with former colleagues and attending his beloved SUNY Cortland sports events.
"Roger had an incredible dedication to students, a unique sense of humor, a love of history," recalled History Department Chair Randi Storch. "He was a community builder in the department, across the campus and through his profession. There are hundreds of teachers and public school administrators who owe their careers to him."
Another former colleague, Professor of Political Science Thomas Pasquarello, shared a similar observation.
"Roger Sipher cared deeply about his students, and they returned the favor," Pasquarello said. "He had a great sense of humor, and used it to great effect in his teaching. His dedication to the craft of teaching influenced generations of teachers. Students who enrolled in the professional semester often remarked that they had become interested in the program because of good things they'd heard about Roger from their teachers."
Pasquarello was referring to the College's former secondary social studies curriculum, which Sipher helped to create in 1971, and which included the innovative and nationally renowned professional semester program for seniors. He coordinated the curriculum until his retirement.
In 1976, Sipher received the prestigious Chancellor's Award for Excellence in Teaching. In 1987, he was presented the Distinguished Social Studies Educator Award by the Central New York Council for the Social Studies and Harcourt, Brace and Jovanovich. The following year, Sipher received the Distinguished Social Studies Service Award from the New York State Council for the Social Studies. He was named a Distinguished Service Professor by the SUNY Board of Trustees in 1995.
Sipher is survived by his son, John Sipher; grandsons, Will, J.C. and Marc Sipher; his daughter, Kate Sipher; his former wife, Ann Sipher; and brother, Erton Sipher.

Suggest a feature story
---
Faculty/Staff Activities
Brian D. Barrett
Brian D. Barrett, Foundations and Social Advocacy Department, had his article, "Is Interdisciplinarity Old News? A Disciplined Consideration of Interdisciplinarity," published in the current issue of the British Journal of Sociology of Education. Aspects of the article were developed in papers he presented at a Sandwich Seminar titled "Is it the End of the University as We Know It: Do We Feel Fine?" at SUNY Cortland, in October 2009, and as plenary speaker at the Sixth International Basil Bernstein Symposium in Brisbane, Australia, in July 2010.
Christopher D. Gascón
Christopher D. Gascón, Modern Languages Department, will have his review article published in the spring issue of the journal Comedia Performance in March. Written in collaboration with colleague Laura Vidler, U.S. Military Academy, the article reviews and analyzes four plays from the Spanish Golden Age staged at Repertorio Español in New York City last summer.
Robert Spitzer
Robert Spitzer, Political Science Department, is the author of the chapter "Gun Control" for the just-published Encyclopedia of Applied Ethics, published by Elsevier.

Submit your faculty/staff activity