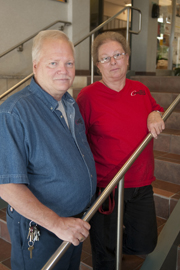 Campus Champion
Don Winnie and Shirley Shepard are much more than a janitor and cleaner to the residents of Hayes Hall. For the past 10 years, the conscientious and hard-working duo has served as surrogate parents and silent guardians. Their thoughtfulness will be displayed again on Halloween Day, when they continue their decade-old tradition of baking food and purchasing cider and candies for the students with money collected from bottle and can returns. Former Hayes Hall residents stay in touch with Don and Shirley years after they've left the hall. It's difficult to forget these two champions, especially when they never stop thinking about the needs of others.

Nominate a Campus Champion
---
Monday, Oct. 11
Open House: Park Center, 10 a.m.
---
Monday, Oct. 11
Speaker: "Shale Gas Drilling: What's The Fuss About?," a general overview is the first of two presentations by William Podulka, Residents Opposing Unsafe Shale-Gas Extraction, Brockway Hall Jacobus Lounge, 7:30 p.m.
---
Monday, Oct. 11
Speaker: "Is Marcellus Shale Gas Drilling a Cure for Upstate New York's Economic Woes?," second of two presentations by William Podulka, Residents Opposing Unsafe Shale-Gas Extraction, Brockway Hall Jacobus Lounge, 8:15 p.m.
---
Tuesday, Oct. 12
Portfolio Development Workshop: Sponsored by the Faculty Development Center, Brockway Hall Jacobus Lounge, 10:30 a.m.
---
Tuesday, Oct. 12
SEFA Campaign Kick Off Lunch: Corey Union Exhibition Lounge, noon.
---
Wednesday, Oct. 13
Rozanne M. Brooks Lecture Series Reception: "A Reception to Celebrate International Women," Rozanne M. Brooks Museum, Moffett Center, Room 2126, 4-5:30 p.m. Co-sponsored by the International Awareness Club.
---
Wednesday, Oct. 13
Wellness Wednesday Series: "Living With HIV," presented by the Southern Tier AIDS Program, Corey Union Exhibition Lounge, 7 p.m.
---
Thursday, Oct. 14
Sandwich Seminar: "Moments of Anxiety: The Processing of Immigrants at Ellis Island," Ute Ritz-Deutch, History Department, Brockway Hall Jacobus Lounge, noon.
---
Thursday, Oct. 14
Speaker: "Student Teaching in NYC," Natalie Lukas, director of SUNY Urban Teacher Education Center, Corey Union Fireplace Lounge, 5-6 p.m.
---
Friday, Oct. 15
Fall Break: Begins at 8 a.m. Classes resume at 8 a.m. on Monday, Oct. 18.
---
Tuesday, Oct. 19
Graduate School Day: Representatives from more than 70 programs, Corey Union Exhibition and Fireplace Lounges, 11 a.m.-1:30 p.m.
---
Tuesday, Oct. 19
Speaker: Suzanne Bloom, children's book author and illustrator, presenting two talks on the topic of literacy education and children's books, Memorial Library, first floor, 1:15 p.m. and 4:30 p.m.
---
Tuesday, Oct. 19
Faculty Senate Meeting: Brockway Hall Jacobus Lounge, 1:15 p.m.
---
Tuesday, Oct. 19
Speaker: Holocaust survivor and author Marion Blumenthal Lazan will share her story, Corey Union Function Room, 7 p.m. A reception will follow.
---
Wednesday, Oct. 20
Sandwich Seminar: "What Caused the Great Recession of 2007-2009," Biru Paul, Economics Department, Brockway Hall Jacobus Lounge, 12:30 p.m.
---
Wednesday, Oct. 20
Speaker: "A Women's Place is in The Wrong," sponsored by Center for Gender and Intercultural Studies, Helen Codd, University of Central Lancashire, Brooks Museum, Moffett Center. 4:30-6 p.m.
---
Wednesday, Oct. 20
Wellness Wednesday Series: "Magical Thinking," Mary Dykeman, public health educator at the Jacobus Center for Reproductive Health, Corey Union Exhibition Lounge, 7 p.m.
---
Thursday, Oct. 21
Sandwich Seminar: "Living and Learning in the U.S.," International student panel discussion, Brockway Hall Jacobus Lounge, noon-1 p.m.
---
Thursday, Oct. 21
Speaker: "Enacting Healthcare Reform," Lisa Codispoti '86, senior counsel National Women's Law Center, Corey Union Exhibition Lounge, 7 p.m.
---
Thursday, Oct. 21
Speaker: "Changing Attitudes, Changing Threats: Insights from New York's Least Loved Animals," Alvin R. Breisch, wildlife biologist, Bowers Hall, Room 109, 7 p.m.
---
Thursday, Oct. 21
Eastern European Film Series: "The Silent Star," (1960), the first science fiction film made in East Germany, as part of the Intellectual Theme of "Re-education," Sperry Center, Room 305, 7 p.m.
---
Friday, Oct. 22
Red Cross Bloodmobile: Park Center Hall of Fame Room, noon-6 p.m.
---
Friday, Oct. 22
Conference: "Reimagining Girlhood: Communities, Identities, Self-Portrayals," various locations on campus, registration begins at 1 p.m. Conference concludes Sunday, Oct. 24.
---
Friday, Oct. 22
$ Musical: "Kiss Me, Kate," Dowd Fine Arts Center Theatre, 8 p.m.
---
Saturday, Oct. 23
Children's Museum Series: "Go Fly a Kite," participants will make a kite and learn about air and air pressure, Children's Museum, O'Heron Newman Hall, 8 Calvert St., 10 a.m.-1 p.m.
---
Saturday, Oct. 23
Keynote Address: "Beyond Girl Power: Girls' Studies In and Out of the Academy," Sharon Mazzerella, a leading researcher in the field of girls' studies, as part of "Reimagining Girlhood: Communities, Identities, Self-Portrayals," Conference, Corey Union Function Room, 1 p.m.
---
Saturday, Oct. 23
$ Musical: "Kiss Me, Kate," Dowd Fine Arts Center Theatre, 8 p.m.
---
Sunday, Oct. 24
$ Musical: "Kiss Me, Kate," Dowd Fine Arts Center Theatre, 3 p.m.
---
Sunday, Oct. 24
25th Anniversary Gospel Concert: Old Main Brown Auditorium, 4 p.m.
---
---
SUNY Cortland Wins Federal Grant to Redesign Special Education Curricula
10/10/2010
The U.S. Department of Education has awarded SUNY Cortland a renewable, cooperative agreement to begin a five-year project to enhance the special education and general education curricula within its School of Education.
The federal government awarded an initial Special Education Pre-service Teacher Program Improvement Grant of $279,027 for 2010-11 on Oct. 1.
This type of cooperative agreement is funded from year to year by congressional appropriation. If the initiative is supported through 2015, the College will receive $1.4 million in federal support.
The school is making the curricular changes with an eye on where elementary education in the U.S. is headed in terms of serving students with special needs.
The School of Education faculty will use the grant to support the work to develop several areas of new curricula. One part of the changes will prepare future general education teachers to accommodate children with special needs in their classes. Another will ready future special education practitioners to incorporate specific content into their classes, for example, mathematics, science or reading. A third area of focus will be developing partnerships for placement of student teachers in schools where they can learn effective teaching strategies alongside experienced special education practitioners.
In both curricular programs, the faculty will design curricula that create better pathways for dual certification options: general education students who obtain certification in special education as well as special education teacher candidates who complete certification in a general education discipline.
John Cottone, interim dean of the School of Education and School of Professional Studies, serves as principal investigator on the grant, with co-principal investigators Kimberly Rombach, assistant professor of childhood/early childhood education; and David Smukler, assistant professor of foundations and social advocacy. Susan Stratton, Childhood/Early Childhood Education Department, and Judith Bentley, Foundations and Social Advocacy Department, will also serve as curriculum specialists on the project.
"It's timely now for Cortland to take the initiative to think of ways to better prepare our teachers to educate students with disabilities," asserted Rombach, whose specialty area is in inclusive elementary education from a general educator perspective.
"Children with the label of 'learning disability' often end up in general education settings and the teacher does not necessarily feel very well prepared to respond to the needs of those children," Smukler said. His academic focus brings a special educator perspective to bear on the curricula redesign project.
"We will try to prepare the future general education teachers with strategies to respond to those kids who will increasingly be in their classrooms, and to teach those who are in the special education program how to work better with the general education folks so it's a more seamless arrangement," he said.
"We have ideas about how our general education teacher candidates would see themselves, perhaps as having knowledge about general education but who know there is a necessity to teach students with disabilities in a general education setting, too," Rombach noted.
The benefits for special education majors are clear.
"If the special education pre-service teachers have a better idea of what general education teachers deal with, then they will be better prepared to work in a general education classroom as opposed to off in some little resource room with just 'their' kids," Smukler said. "Our attitude is 'not yours, not mine, but ours.'"
"This program is unique to Cortland in that we still believe there is a need for special educators to be just that: specialized to teach all students with disabilities," Rombach said. "Perhaps some special educators will see themselves as having key roles such as leading special education reform initiatives in public school settings."
The project also aims to better prepare special educators to teach core content, such as mathematics education, when specific subject specialization is not presently prominent in the special education curriculum, Rombach added.
Likewise, the general education scholars will benefit.
"Right now they can get that special education certification but it requires taking many courses after they graduate and going through a long, cumbersome state certification process," Smukler noted.
The grant will also help the School of Education forge better partnerships with public schools to place student teachers in settings where they can hone their special education skills.
"I think every teacher preparation program deserves to be improved or enhanced infusing what we call 'evidence-based' practices that have been found to be most helpful and most productive for maximizing all students' learning outcomes," Rombach said.
As an administrator, Cottone will work to link the two departments working on the project and to open doors and handle paperwork allowing faculty to make the necessary curricular changes.
"My role will be to help enhance our curriculum by infusing special education topics into it where we can," said Rombach. "Our ultimate goal is to improve our teacher candidates' abilities to teach children who have 'high incidence' disabilities: those disabilities most frequently seen in a general education classroom, including learning disabilities, emotional imbalances and intellectual disability. Those are the most highly observed in a general education setting and in our general population."
Amy Henderson-Harr and Glen Clarke, assistant vice president and associate director, respectively, of the Research and Sponsored Programs Office, were invaluable in getting this grant, Smukler said. Marley Sweet Barduhn '76, M.S.Ed. '79, encouraged Rombach and Smukler to apply for the grant and helped them obtain advice from an earlier grant recipient.
"Kim Rombach and I worked hard on getting this grant in a very short timeframe," Smukler said. "The government opened the process during the summer and gave 30 days before it was closed. It was quite competitive. I think 26 universities applied and nine were accepted. Five are in New York state and three are SUNY schools."
The first year will be devoted to planning the changes, Smukler said.
International Celebration Begins Oct. 13
10/07/2010
SUNY Cortland's month-long International Celebration begins Wednesday, Oct. 13, and recognizes internationalization efforts and awareness-raising opportunities to explore global issues in and out of the classroom.
Events include a residence hall world tour, a student art exhibit, the Eastern European Film Series, a sandwich seminar on faculty-led study abroad trips, and a reception on Thursday, Nov. 4, in the Clark Center for International Education.
For the complete schedule of events, visit the website.
For more information, visit the James M. Clark Center for International Education, Miller Building, Room 16, or call (607) 753-2209 or send an e-mail to studyabroad@cortland.edu.
---
Capture the Moment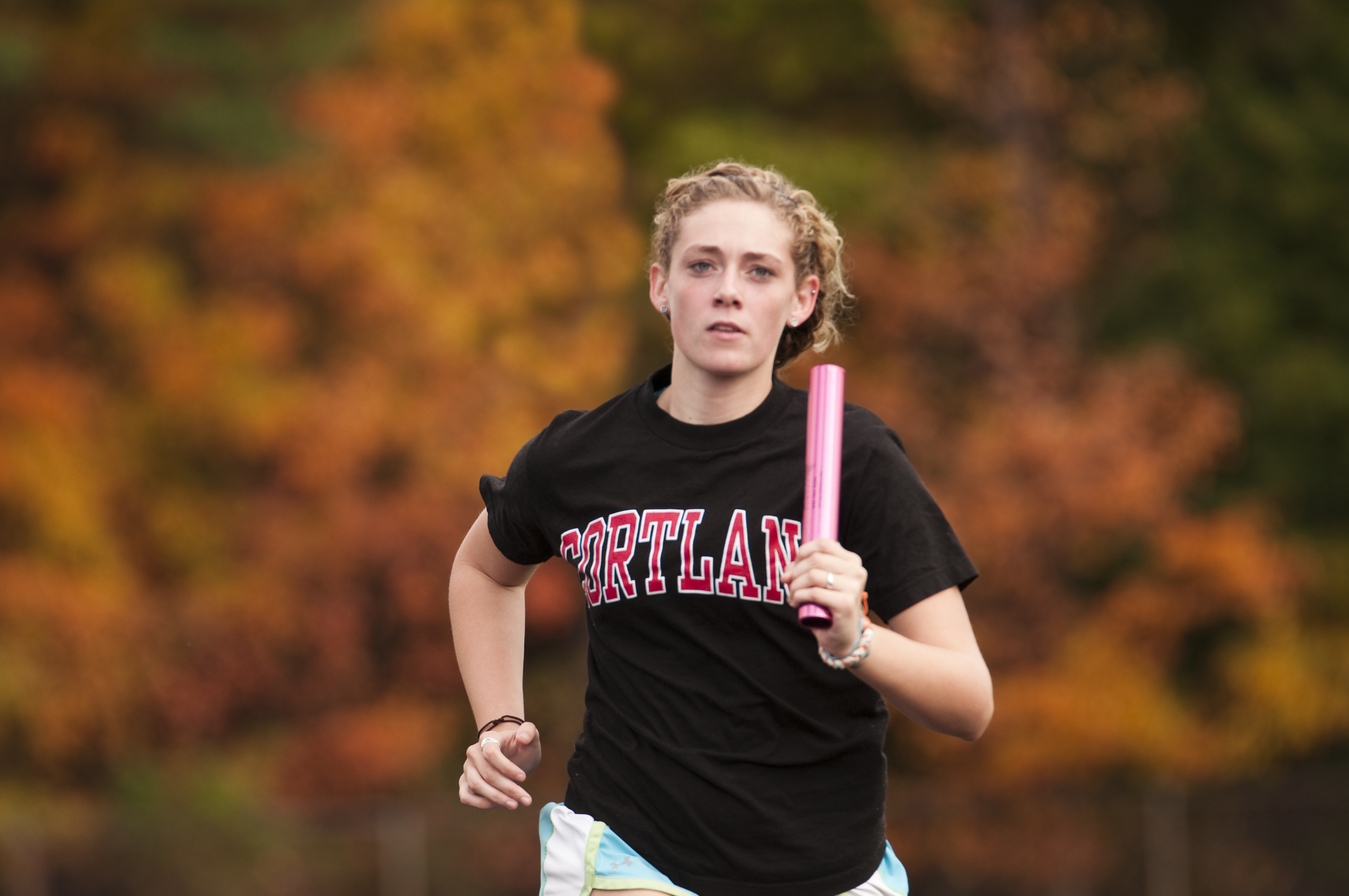 Awash in a blaze of colors, the Water Works' trees provided an idyllic autumnal backdrop for Marques Dexter's track and field class last week. Freshman Erin Mulrain of Mattituck, N.Y., carries the baton around the Davis Field track.
---
In Other News
Scientist Discusses Marcellus Shale Issues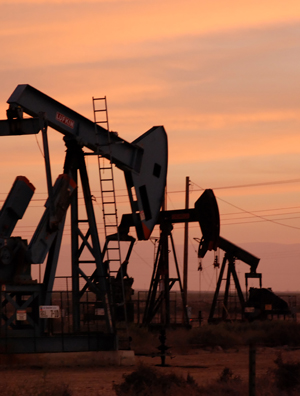 09/30/2010
William Podulka, an experimental physicist from Brooktondale, N.Y., will deliver two back-to-back lectures on the impending natural gas drilling in the Marcellus shale on Monday, Oct. 11, at SUNY Cortland.
Podulka, who chairs Residents Opposing Unsafe Shale-Gas Extraction (ROUSE), will begin his first lecture at 7:30 p.m. in Brockway Hall Jacobus Lounge.
Titled, "Shale Gas Drilling: What's The Fuss About?," the first talk offers a general overview of shale geology, the techniques used to extract natural gas from shale beds, and other issues about the technology.
The second lecture, "Is Marcellus Shale Gas Drilling a Cure for Upstate New York's Economic Woes," will take place at 8:15 p.m. in the same location.
Co-sponsored by the Campus Artist and Lecture Series (CALS) and the Geography Department, the talks are free and open to the public. Both lectures are aimed at the general public and will feature separate question-and-answer sessions.
A physicist with a lifelong interest in energy and environmental issues, Podulka and his wife researched information on many different aspects of the gas drilling issue in 2009 after learning that gas drilling was coming to the region. He created TCgasmap.org, a map of Tompkins County properties leased for gas drilling and recently released a similar map for Cortland County. ROUSE, the grass-roots group he chairs in Tompkins County, seeks to educate the public about related issues and works to protect residents from harm.
In the first talk, Podulka also will introduce the environmental, public health, economic and sociological implications that need to be considered in careful planning and regulation of proposed drilling.
His second talk, which is more technical in nature and geared for economists and planners, focuses specifically on the claims of significant economic benefits resulting from developing the Marcellus shale.
Podulka will summarize the methodology and key findings in six different reports about the economic impacts of gas drilling and resource extraction.
"One class of reports makes optimistic assumptions and depends on an economic model that does not consider negative impacts on existing businesses," Podulka said. "These form the basis of speculation that drilling causes economic growth."
In contrast, studies that have looked at impacts on real economies show a mixed picture and suggest further study, he added.
"An important question is how comparable the studied areas, all very rural, are to upstate New York," Podulka said. "There is some evidence that our local regional economy, consisting as it does of agriculture, tourism and education, might be more vulnerable to negative impacts from gas drilling than more strictly rural areas."
Podulka has a doctorate in applied engineering and physics from Cornell University, where he earned a minor in scarce resource economics. He also holds a master's degree in secondary education from Cornell University. Podulka completed his post-doctoral work at Cornell in high-energy synchrontron. He served as a research associate with Cornell's Laboratory of Plasma Studies. Podulka has a book in publication titled Economic Claims and Counterclaims: Evaluating the Real Economic Impact of Natural Gas Drilling. He has spoken frequently on the topic and related issues during the last two years, mostly recently on Sept. 21 as a panel scientist at a public forum in Rochester, N.Y.
For more information, contact SUNY Cortland Associate Professor of Psychology Linda Lavine at (607) 753-2040.
Holocaust Survivor and Author to Speak Oct. 19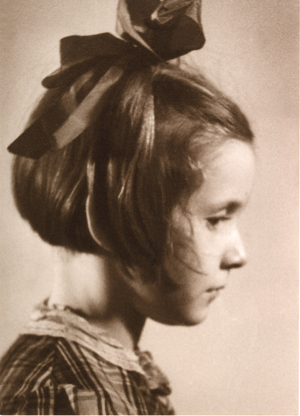 09/21/2010
Holocaust survivor and author Marion Blumenthal Lazan will share the unforgettable story of her family's escape from Nazi-controlled Germany on Tuesday, Oct. 19, at SUNY Cortland.
Beginning at 7 p.m. in the Corey Union Function Room, Blumenthal Lazan will offer her story of horror and hardship but also of courage, hope and the will to survive. A reception will follow.
Presented by the Campus Artists and Lecture Series (CALS), admission is free for all students of college age and children 10 and under. General admission is $5. Copies of her book, with her inscription, will be available for purchase.
Tickets may be obtained through the Campus Activities and Corey Union Office, Corey Union Room 406, or at the door one hour prior to the performance. For more information on tickets, call (607) 753-5574.
Blumenthal Lazan's memoir, Four Perfect Pebbles, A Holocaust Story, co-authored with Lila Perl, relates how, following Adolph Hitler's rise to power, she and her parents and brother were trapped in Nazi Germany. They eventually made their way to Holland, but soon the Nazis occupied the country. For the next six-and-a-half years, the Blumenthals were forced to live in refugee, transit and prison camps that included Westerbork in Holland and the notorious Bergen-Belsen in Germany.
Marion Blumenthal Lazan, shown above left as a child, will speak on Oct. 19 about her escape from Nazi Germany.
It took three more years of struggle and waiting before the Blumenthal Lazan family obtained the necessary papers and boarded ship for the U.S. More information about Blumenthal Lazan is available at her website, www.fourperfectpebbles.com.
SUNY Cortland Professor Emeritus of History Sanford Gutman, Interim Director of Multicultural Life Noelle Paley and Distinguished Service Professor and Professor of Political Science Henry Steck helped develop the presentation.
Conference Set on "Reimagining Girlhood"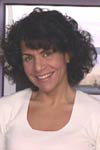 10/20/2010
Sharon Mazzerella, a leading researcher in the field of girls' studies, will deliver the keynote address during SUNY Cortland's international conference, "Reimagining Girlhood: Communities, Identities, Self-Portrayals," from Friday, Oct. 22, to Sunday, Oct. 24.
Mazzerella, shown in the upper left photo, is the director of communication at James Madison University in Harrisonburg, Va. She will speak at 1 p.m. on Saturday, Oct. 23, in the Corey Union Function Room on the topic of "Beyond Girl Power: Girls' Studies In and Out of the Academy."
Hosted by the Women's Studies Program at SUNY Cortland, the conference will include invited scholars, teachers, feminists, activists and girls of all ages. Presenters from universities in the U.S. and Canada, Switzerland, Scotland, Israel, New Zealand, Finland and Kenya will offer papers and give artistic presentations and workshops. Details about the conference are available at the conference website www2.cortland.edu/centers/CGIS/GSC/index.dot.
Participants will address such topics as: what it means to be a girl, how girlhood is defined, how girls assert their identities in an increasingly mediated and consumerist culture, how they negotiate/navigate identities between genders, and how these girls are portrayed in contemporary society.
"The history of modern girlhood is entwined with anxieties about cultural norms and cultural change that are foundational to 'girlhood' and 'girl culture,'" notes conference director Carolyn Kaltefleiter, an associate professor of communication studies at SUNY Cortland. "Over the last 15 years, girls' studies scholarship has gained momentum inside and outside the domain of traditional women's studies literature and academia."
The conference also welcomes "zines," self-published works of specific interest, presented in a variety of creative formats, from computer-printed text and comics to handwritten texts. Suggested "zine" topics for the conference include: Riot Grrl; feminism and activism; the do-it-yourself (DIY) revolution; music, art, pop culture and comics; environment and animal rights; and violence against women.
Catherine Ann Bertini
Conference speakers, and their presentations, include:
• Mary Celeste Kearney, associate professor of radio-television-film at the University of Texas at Austin, who will lead a participatory media workshop for girls from central New York;
• Catherine Ann Bertini, professor of public administration at Syracuse University's Maxwell School of Citizenship and Public Affairs, and former director of the World Food Program, who will discuss the education of girls and economic development; and,
• Performance artists Lenelle Moïse, Pamela Means and Vanessa Torres, who will break up the seminars with entertainment.
Registrations will be accepted through the first two days of the conference. Cost including meals is $140; without meals it is $80. A shuttle service to and from various hotels is available for an additional $25. To register, fill out the form on the conference website or contact the Women's Studies Program at the Center for Gender and Intercultural Studies, P.O. Box 2000, SUNY Cortland, Cortland, NY 13045-0900.
For more information, contact Judy K. C. Bentley, SUNY Cortland assistant professor of foundations and social advocacy, at (607) 753-5415.
College Hosts Community "Writing Marathon" on Oct. 16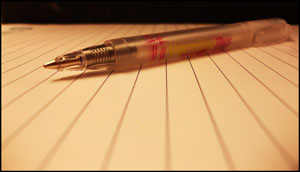 10/05/2010
The Seven Valleys Writing Project (SVWP) will offer a free "Writing Marathon" for aspiring novelists, poets and playwrights on Saturday, Oct. 16, at the Blue Frog Coffeehouse at Main and Court streets in Cortland, N.Y.
The event, which will provide writers in the community with dedicated time to start and revise their work as well as advice from experienced writers, will take place from 9 a.m.-1 p.m. The "Writing Marathon" is open to the public.
"Too often writing is an isolating activity," says organizer Kathryn Cernera of the SVWP. "We want to bring together people writing in many genres and styles at the same time."
During the marathon, SUNY Cortland English Department faculty members will lead two one-hour, creative writing sessions.
At the conclusion, writers will be given an opportunity to read their work at an open mic. "Writing Marathon" T-shirts will be available for sale.
In 2008, SUNY Cortland was approved for the long-term, renewable federal Department of Education funding to start this local Writing Project branch as a means of helping outstanding Central New York teachers improve their writing and research. The SVWP is one of more than 200 federally supported National Writing Project sites in the U.S. The project goal is to support teachers and their communities as they complete their academic, professional and personal writing. For more information about the SVWP, visit the website at cortland.edu/SVWP.
For more information about the marathon, contact Cernera or project co-director David Franke, professor of English and professional writing, at (607) 753-5945.
Children's Book Author, Illustrator Will Speak on Oct. 19

10/05/2010
Suzanne Bloom, nationally known children's book author and illustrator, will lecture and demonstrate on the topic of literacy education and children's books on Tuesday, Oct. 19, at SUNY Cortland.
The recipient of the American Library Association's 2006 Theodor Seuss Geisel Award for the most distinguished American book for beginning readers, she will give two consecutive talks at 1:15 p.m. and 4:30 p.m. in the children's reading area of the Teaching Materials Center on the first floor at Memorial Library.
Sponsored by the Campus Artists and Lecture Series (CALS), Friends of the Library, and the Education Club, the event is free and open to the public.
Bloom, of McDonough, N.Y. will discuss the importance of children's books in writing, reading and speaking and in helping children understand and respect cultural, linguistic and ethical diversity.
She writes children's books with characters inspired by youngsters she has met. Since 1988, she has visited schools to talk about her work.
"How fortunate I am to be able to place beautiful art in the hands and hearts of children," said Bloom, who also sculpts paper mâché, designs and creates wooden toys and renders architectural drawings.
She is the author and illustrator of books including "We Keep a Pig in the Parlor (1999)," "A Family for Jamie: An Adoption Story (1991)" and "A Splendid Friend, Indeed (2005)."
For details about Bloom's program, contact Lorraine Melita, librarian and coordinator of reference and instruction at SUNY Cortland, at (607) 753-4009.
Cole Porter Musical 'Kiss Me, Kate' Opens Oct. 22

10/05/2010
The Broadway musical comedy "Kiss Me, Kate" will be presented by the Performing Arts Department for six performances in the Dowd Fine Arts Theatre beginning Oct. 22.
The popular Cole Porter musical is about the egotistical actor Fred Graham (Derek Mellor) and his ex-wife Lilli Vanessi (Katie Quigley) who are reunited for a musical version of Shakespeare's "The Taming of the Shrew," the two of them quarreling on stage and off. The secondary couple of hoofer Bill Calhoun (Tim Fuchs) and ingenue Lois Lane (Amy Lamberti) also have their differences, while two gangsters (Skylar Winter and Joey Gugliemelli) get caught up in the action as well. Also featured in the cast are Paul Smith, Rasheem Ford, Annali Fuchs, Doug Robbins, Ricky Wenthen and Tom Fuchs.
"Kiss Me, Kate' opened on Broadway in 1948 and was a major hit, running 1,070 performances. The 1953 film version with Howard Keel and Kathryn Grayson was also a success and a 1999 Broadway revival ran 881 performances. The musical comedy boasts Cole Porter's greatest score, with such hit songs as "Too Darn Hot," "Brush Up Your Shakespeare," "So in Love," "Wunderbar," and "Another Op'nin', Another Show."
The College production is directed and choreographed by Kevin Halpin with musical direction by Richard Montgomery, scenic design by Howard Lindh, lighting and sound by Joel Pape, costumes by Mark Reynolds, and technical direction by Preston Marye.
Performances are at 8 p.m. on Friday and Saturday nights, Oct. 22-23, 29-30, with Sunday matinees at 3 p.m. on Oct. 24 and 31. Tickets are $16 for the general public, $7 for all students and children, and $14 for senior citizens and SUNY faculty and staff. Tickets are on sale at Jodi's Hallmark Shop on Main Street, Cortland, or at the door before each performance.
The production, which is appropriate for all ages, is partially funded by the Cortland College Foundation and the Cortland Fund.
For more information, call (607) 753-2811 or visit the website at www.cortland.edu/performingarts.
Endangered Species Biologist Alvin Breisch to Speak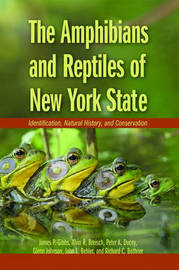 10/06/2010
Alvin R. Breisch, one of New York state's foremost authorities on the study and protection of endangered species, will speak on Thursday, Oct. 21, at SUNY Cortland.
Breisch's talk, titled "Changing Attitudes, Changing Threats: Insights from New York's Least Loved Animals," begins at 7 p.m. in Bowers Hall, Room 109. The lecture is free and open to the public. Light refreshments will be available.
He will address the evolving public attitude toward endangered species from scientific, historical and conservation perspectives.
The author or co-author of dozens of scientific and popular books, chapters, articles and technical reports, Breisch has given more than 100 presentations at professional conferences, symposia and university campuses.
He was employed by the New York State Department of Environmental Conservation from 1980 to 2009, most recently as a senior wildlife biologist in the Endangered Species Unit.
In his efforts to learn about and protect the plants and animals of this region, Breisch has collaborated with fellow scientists from national, state and local agencies, conservation organizations and numerous colleges and universities. He has been an especially strong ally of SUNY faculty and students, sharing his expertise and joining them on many scientific and educational projects.
Although he has worked with a great spectrum of the species including trees, snails, butterflies, birds and bats, a central focus of Breisch's efforts in research and conservation has been amphibians and reptiles. He was the driving force behind New York's impressive Amphibian and Reptile Atlas, which documented the status and geographic distributions for more than 70 species. Throughout his career, he has been instrumental in raising the public's awareness of these fascinating and important animals.
The talk is sponsored by the Campus Artist and Lecture Series, the Biological Sciences Department, the Biology Club, and the biological honor society Beta Beta Beta.
For more information, contact Peter Ducey, Biological Sciences Department, at (607) 753-2716.
Alumna Discusses 'Enacting Health Care Reform'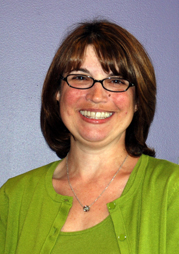 10/07/2010
Lisa Codispoti '86, a senior counsel and advisor at the National Women's Law Center, will present "Enacting Healthcare Reform" at SUNY Cortland on Thursday, Oct. 21.
Codispoti, who has spent the last three years working specifically on health care reform, which became law in Spring 2010, will speak at 7 p.m. in Corey Union Exhibition Lounge.
The Virginia resident serves on the Health and Reproductive Rights Team at the Washington, D.C.-based firm where she advocates on behalf of low-income women and families in the fight to achieve comprehensive, affordable health care. She provides policy assistance to state and national advocates and delivers presentations and workshops on health reform for varied audiences.
Before joining the Law Center she directed state and local policy and legislation with the Service Employees International Union (SEIU). She held various positions at the SEIU for nearly 10 years. She also worked in private practice in Albany, N.Y., and for the New York State Assembly.
A former Cortland College Student Association president, Codispoti earned her bachelor's degree in political science from SUNY Cortland, a Master of Public Administration from SUNY Albany and her law degree from Albany Law School.
For more information, contact Robert Spitzer, distinguished service professor of political science, at (607) 753-4106.
25th Anniversary Gospel Concert Planned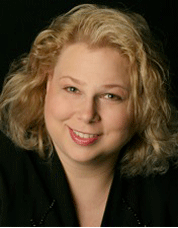 10/06/2010
International gospel recording artist and SUNY Cortland alumna J. Christine Johnson Sinclair '89 will headline the 25th Anniversary Gospel Concert on Sunday, Oct. 24.
Hosted by the SUNY Cortland Gospel Choir and the Africana Studies Department, the concert begins at 4 p.m. in Old Main Brown Auditorium. The event is free and open to the public. A reception will follow the concert. An offering to support the Gospel Choir Scholarship Fund will be collected during intermission.
Cortland alumnus John Edwards '86 will guest host. As a student majoring in communication studies, he was a drummer for the College Singers and served as interim director of the Gospel Choir during the time that Sinclair was a SUNY Cortland student. He also served on the College Council.
Joining the event will be the new group, Cortland A Cappella. President Erik J. Bitterbaum will deliver remarks and Janet Hansen of Christ Community Church will present the invocation.
The concert will feature spirituals, traditional and contemporary Gospel, a cappella performances, instrumental gospel, spirituals and jazz. There also will be a spoken selection from God's Trombones, a 1927 book of poems by James Weldon Johnson patterned after traditional African-American religious oratory. Adjunct Professor Robert Brown, Africana Studies, directs the concert.
Sinclair will sing favorites "Amazing Grace" and the spiritual "Give Me Jesus." She will perform with the SUNY Cortland Gospel Choir in three selections, "For Every Mountain," "Silver And Gold" and "Order My Steps." Cortland A Cappella will offer three selections, including spirituals "Wade In The Water" and "Swing Low Sweet Chariot." Local pianist and Cortland alumna Dorothy Thomas '77 will perform Dottie Rambo's "He Looked Beyond My Faults" and "We Shall Behold Him." Distinguished Service Professor and Professor of Communication Studies Samuel L. Kelley will perform "Go Down Death," from God's Trombones. Thomas will accompany Kelley on the piano.
The Gospel Choir will be adding several new selections, "The Presence," by Youthful Praise, "The Storm Is Over," by Kirk Franklin and "Alpha and Omega." The group will also perform several all-time favorites, including "O Happy Day," "The Best Is Yet To Come" and "Perfect Praise." Soloists for the event include Khalia Brown, Melody Byron and Jason Carriero.
In addition to playing for the choir, the Gospel Choir Ensemble will perform two selections. The group features director and trombonist Robert Brown, local saxophonist Jamie Yaman, keyboardist Andy Rudy, percussionist Terry Benjamin and bass guitarist Reggie Seigler.
Concert co-sponsors include the Black Student Union, President's Office, Multicultural Life Office and the Vice President for Student Affairs Office. The event is partially funded by the Student Activity Fee.
For more information, contact Kelley by e-mail or at (607) 753-4104, or Seth Asumah, Political Science and Africana Studies Departments, by e-mail or at (607) 753-2064.
Catherine Bertini Addresses Leadership Conference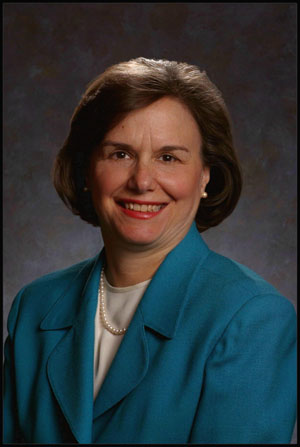 10/22/2010
Catherine Bertini, the 2003 World Food Prize Laureate, will deliver the keynote speech at the second annual "Fire It Up: Lead the Way to Change" Leadership Conference on Tuesday, Oct. 26, at SUNY Cortland.
Bertini will speak on "Building Community Leaders" at 8:45 a.m. in the Corey Union Function Room.
Presented by the College's Institute for Civic Engagement (ICE), the conference takes place from 8:30 a.m. to 2:30 p.m. in Corey Union. The event is part of a grant-funded initiative, "Building Community Leaders," which provides SUNY Cortland students with opportunities to develop their leadership skills for community involvement and service.
The conference is free of charge to SUNY Cortland students, faculty, staff, AmeriCorps members, and local high school students and their teachers. Advance registration is required. To register online, visit the ICE website at www.cortland.edu/civicengagement and open the Fall 2010 Leadership Conference page.
A professor of public administration at Syracuse University's Maxwell School of Citizenship and Public Affairs, Bertini of Cortland, N.Y., teaches courses in Humanitarian Action and U.N. Management.
Her talk will draw upon her vast experience gained during years of leadership in public sector management, international organizations, humanitarian relief and nutrition policy.
A founding board member of the Global Humanitarian Forum, she serves on the boards of International Food and Agricultural Development and the Stuart Family Foundation. She has been a juror for the Hilton Foundation Humanitarian Prize, a member of the Advisory Council at Rockefeller College on Public Affairs and Policy, and a member of the Advisory Council at William Jefferson Clinton School of Public Service at the University of Arkansas.
Currently, she co-chairs the Initiative on Global Agriculture Development Project for the Chicago Council on Global Affairs.
Bertini served as a Senior Fellow in Agricultural Development at the Bill and Melinda Gates Foundation. There, she advised on the development of the foundation's new agricultural portfolio, which strives to improve the well-being of poor farmers in Africa and South Asia.
A graduate of SUNY Albany, N.Y., Bertini was presented by SUNY with an honorary Doctor of Humane Letters at SUNY Cortland's 1999 Undergraduate Commencement ceremony. She has received nine other honorary degrees from North American and European institutions of higher learning. Bertini was awarded the 2007 Gene White Lifetime Achievement Award for Child Nutrition.
The program features an afternoon plenary session and workshops based on the Social Change Model of Leadership, and intended to develop participants' hands-on leadership skills. Leaders involved in the community at the local level will explain why community service is important, share strategies for getting into the field of community service, offer insights about their own professional paths, and provide tips on developing leadership skills.
In addition to the ICE, the event is sponsored by a congressionally directed grant administered through the Fund for the Improvement of Post-Secondary Education, Leadership Cortland, Cortland County Youth Bureau, SUNY Cortland AmeriCorps, and the Corporation for National and Community Service.
For more information, contact conference coordinator Christopher Latimer, assistant professor of political science, at (607) 753-4802.
SUNY Cortland Launches 2010-11 SEFA Appeal
SUNY Cortland will kickoff its 2010-11 State Employees Federated Appeal (SEFA) campaign on Tuesday, Oct. 12, with an 11:30 a.m. luncheon for volunteers in the Corey Union Exhibition Lounge. The campaign, which relies on state employee volunteers to canvas co-workers for donations, will continue until Wednesday, Oct. 27.
The only authorized fundraising campaign among state workers, SEFA is directed by United Way of Cortland County and unites fundraising efforts for a group of agencies under a common umbrella.
"Last year the campus raised $47,109 from 322 donors," said Mark Taylor, supervising janitor with Custodial Services, who with Laurie Barton, assistant to the president in the President's Office, will be co-chairing this year's SEFA campaign on campus. "Unfortunately that was a 9.75 percent decrease from the previous year."
Barton added, "Despite the continued economic downturn, we hope to meet or exceed last year's donations. The 2009-10 appeal assisted 34,800 residents, or 72 percent of Cortland County, through more than 30 health and human services programs provided by the 12 local United Way agencies. Last year's campaign assisted 4,800 more Cortland County residents than the previous year's campaign and clearly demonstrates an increased need in our community. Your donation to local agencies does make a difference!"
The College will offer incentives for employees who donate to the 2010-11 campaign. At the campaign's end, a drawing for five prizes will be conducted. First prize is a reserved campus parking space located in the lot closest to the winner's building. To be eligible, an employee must pledge at least $104. Everyone who donates a minimum of $25 will be eligible to win one of three $25 Auxiliary Services Corporation (ASC) gift certificates. Civil Service Employees Association (CSEA) members who donate $25 will be eligible for a $50 gift certificate to Hairy Tony's Restaurant.
SEFA campaigns are also conducted at the State Department of Labor, the Department of Environmental Conservation, the Department of Transportation, the Office of Court Administration and the State Police. Decisions are made locally about which agencies are included and how funds are distributed. The community-based SEFA committee is composed of representatives from state agencies and managers of human service agencies. Pledging takes place once a year.
Participants can choose to have their gifts shared among different organizations within Cortland County, used in another county of their choice or designated for individual local, state, independent or international organizations. Examples of local agencies include the United Way for Cortland County, Madison-Cortland New York State ARC , American Red Cross, Boy Scouts, Girl Scouts, Catholic Charities, Cortland Area Child Care Council, Cortland County Child Development Center, Family Counseling Services, Lime Hollow Center for Environment and Culture, Salvation Army, Franziska Racker Centers (special children's center), United Service Organization, YMCA and YWCA.
Local members of the Cortland County SEFA Committee also include: Teri Arnold, New York State Department of Transportation (NYSDOT) and Public Employees Federation (PEF) retirees; Kathleen Burke, SUNY Cortland United University Professions (UUP) employees; Cynthia Eberhart, federated campaign coordinator for the United Way for Cortland County; Gary Evans, SUNY Cortland management/confidential employees; Laurie Klotz, SUNY Cortland UUP employees; Steven Lundberg, SUNY Cortland PEF employees; Lois Marshall, NYSDOT, CSEA employees; Teresa Phelps, NYSDOT, CSEA employees; Cindy Tarleton, Community Health Charities of New York; Antoinette Tiburzi, SUNY Cortland professor emerita, Cortland County SEFA chair; and Melinda VanEtten, SUNY Cortland CSEA employees.
For more information about SEFA in New York state, visit the website www.sefanys.org.
Pianist Margaret Leng Tan Visits Campus Oct. 26-27
Chinese-American pianist Margaret Leng Tan will be a guest participant at the honors seminar course, The Artist in Modern Society, on Tuesday and Wednesday, Oct. 26-27.
Both events will be held in Sperry Center, Room 106, and are free and open to the campus community. Seating in the classroom is limited to 80 visitors.
Tan has been described as "the foremost performer on the world stage exploring the mysterious world of sound and silence lurking both inside and outside the piano."
On Tuesday, Oct. 26, the 2004 documentary film by Evans Chan, "Sorceress of the New Piano: The Artistry of Margaret Leng Tan," will be shown from 7-8:30 p.m. Strumming, bowing, plucking, sweeping and striking the strings of a grand piano and performing Beethoven on a toy piano are among the surprising scenes in the film celebrating the life and career of Tan, hailed by The New Yorker as "the diva of avant-garde pianism."
"The film presents a superb portrait of a charismatic performer, as well as an exciting compilation of 'new piano' music," wrote critic Robert Schulslaper in the November/December 2008 issue of Fanfare.
"Margaret Leng Tan has been fighting the good fight for a quarter century — a 'sorceress' indeed — and now she is the subject of one of the best films ever made about a musician," wrote Tim Page in The Washington Post.
On Wednesday, Oct. 27, Tan will interact in converse with the audience and answer questions on the film and other subjects from 12:40 to 2:30 p.m.
As the film and her in-person interactions will show, Tan is justly celebrated not just for the fierce concentration and intensity of her performances, but also for a charming sense of fun and a compelling desire to make her audience participate in everything she does.
Born in Singapore, Tan was the first woman to earn a doctorate from Juilliard. She has established herself as a major force within the American avant-garde. A highly visible, talented and visionary pianist, her work creates a new level of communication with listeners. She embraces aspects of theater, choreography, performance and even props such as the teapot she plays in Alvin Lucier's Nothing is Real. This has won Tan acceptance far beyond the norm for performers of avant-garde music, as she is regularly featured at international festivals, often records for adventurous labels and has appeared on American public television, at Lincoln Center and Carnegie Hall.
"Tan is no stranger to SUNY Cortland," said Professor Emerita Donna K. Anderson. "In 1984, she performed a concert of Asian-American music and in 1990, an 'extended piano' concert devoted to Henry Cowell, John Cage and George Crumb, the equivalent to traditional classical music's 'Three Bs' — Bach, Beethoven and Brahms."
For more information, contact Anderson by e-mail or at (607) 753-3884.
College Honors Accrual Achievement Award Winners
The Human Resources Office announced the recipients of its Annual Accrual Achievement Awards for Classified Service. These employees have used one day or less of sick leave accruals during the 2009-10 fiscal year.
The employees will receive a letter from President Erik J. Bitterbaum, a certificate of recognition and a $25 gift certificate to the Cortland Downtown Partnership.
The program was created to recognize classified employees who use minimal amounts of sick leave and to encourage other employees to build up sick leave balances. The awards will be distributed on Friday, Oct. 29. Those employees who will receive the award are:
Walter Anderson
Dale Argyle
Sila Argyle
Ronald Benda
Chauncey Bennett
Catherine Bishop
Gregory Bliss
Tanya Brayton
Renato Brevetti
Ellen Brown
Jackie Brown
Stacey Buckley
Dana Bush
Frances Bushaw
Giuseppe Canzano
Kathleen Card
Wayne Carroll
Scott Chierchio
Donald Chisholm
Domenica Cimini
Vicki Clark
Kathy Coggi
Lucinda Compagni
Barbara Conrad
Michele Cornelius
Roger Cornelius
Richard Corser
John Coye
Lori Crandall
Francis Cullen
Deborah Dintino
Patricia Edwards
Francis Evangelista
Barbara Field
Carol Freeman
Gretchen Gogan
Sheila Gregoire
Carol Gridley
Katherine Gustafson
David Haggerty
Brenda Hammond
Nancy Hartford
Terry Hollenbeck
Larry Jebbett
Carol Kanellis
Marty Kinner
Sandra Kline
Gary Lansdowne
Deborah Lawrence
Naida Leet
Elaine Lund
Paula Lundberg
Jo-Ann MacLean
Ann Marshall
Valerie McConnell
Kathy McCracken
Diana McGee
Donald Moody
Denise Morse
Rhonda Moulton
Linda Nelson
Marcia O'Loughlin
Rosemary Ottenschot
William Parente
Linda Parker
Linda Parmiter
Michael Partigianoni
Ruth Partigianoni
Claire Payne
Linda Pedrick
Edith Pennell
Suzanne Pettitt
Steven Phillips
Donna Poole
Arlette Prothin
John Reynolds
Steven Rolfe
Rosemary Root
Elizabeth Scott
Russell Scott
Mitchell Seamans
Shirley Shepard
Geraldine Smith
Pamela Smith
Sherry Snell
Joseph Stockton
Victoria Stockton
Melony Warwick
Joyce Willis
Gary Withers
Donna Young
Interviewing Etiquette Program Provides Practical Tips
The Interviewing Etiquette Program, formerly called Goofs and Goblets, will be presented from 6-8 p.m. on Tuesday, Oct. 26, in Brockway Hall Jacobus Lounge.
During the program, students learn to navigate a formal meal while talking about careers with representatives from a variety of fields. All majors and class years are welcome.
Advanced reservations are required by Wednesday, Oct. 20. Students may register in the Career Services Office in Van Hoesen Hall, Room B-5. The subsidized cost to students is $5, payable via cash or check. A limited number of scholarships are available on a first-come, first-served basis.
Attendees will participate in a mock reception and be served several courses hosted by Career Services Associate Director Louis Larson. The interactive learning experience will incorporate career networking and dining etiquette in a fun and humorous way.
Faculty and staff members interested in sponsoring one or more students are invited to attend the program as guests of the Alumni Association. Participation is on a space-available basis for faculty and staff. The suggested sponsorship per student is $15.
Faculty or staff members interested in either sponsoring students or making a reservation to attend should contact Mickey Gibbons, Career Services, by e-mail or at (607) 753- 2224. Sponsors must have students register with the Career Services Office.

The event is sponsored by the Alumni Association, Career Services and grants from Auxiliary Services Corporation and Cortland College Foundation.
Student Teachers to Attend Oct. 25 Conference
One hundred forty-six education majors, all of whom have completed the first of two student teaching experiences, will participate in the biannual Educators in Training (EIT) Conference on Monday, Oct. 25, in Corey Union.
Sponsored by the Center for Educational Exchange (CEE) with support from Auxiliary Services Corporation, the conference begins at 8:30 a.m.
There is no fee to attend EIT. SUNY faculty members are welcome to attend. Faculty planning to attend are asked to R.S.V.P. to the CEE at (607) 753-4214.
President Erik J. Bitterbaum will open the program by welcoming the student teachers to the teaching profession.
Students will attend concurrent workshops during three consecutive morning sessions. The workshops and presenters are "An Introduction to RtI: What Teachers Need to Know," Jennifer Dove, director of teaching, learning and technology, Groton Central School District; "Reaching Beyond Running Records," Charlotte Pass, assistant professor, literacy; and "Differentiating Instruction – Planning for and Attending to Student Differences," Kimberly Rombach, assistant professor, childhood/early childhood education.
In addition, students in different majors will attend specialized presentations in the afternoon.
Information Security Fair Planned
One SUNY Cortland student will win a free iPad while everyone from the campus community attending the Information Security Fair on Tuesday, Oct. 26, in Corey Union, will walk away with important protective tips that may be more valuable.
The fair, which runs from 10:30 a.m. until 12:30 p.m. in the Corey Union Food Court area, is free and open to the public.
A series of information tables will be set up. A fun and interactive "phishing" game will offer participants prizes and proactive safety advice, while SUNY Cortland students will be able to register for the iPad drawing.
The University Police Department will demonstrate its Stop Theft Laptop program. Also dispensing important information will be representatives from the campus information security group and the Information Resources Support Center. Blaze, the Red Dragon mascot, will be on hand to assist in the festivities.
At 12:30 p.m. in Brockway Hall Jacobus Lounge, Al Weissmann, a retired postal inspector and a popular speaker on information security, will discuss "ID Theft: Minimizing Risk."
"ID thieves have many avenues of attack at their disposal when searching for their victims," explained Weissmann, who works with the Postal Inspection Service and has provided expert testimony in litigations regarding postal-related matters.
"Preventing ID theft, on or offline, is virtually impossible but there are ways to greatly minimize your risk. The onus is on both consumers and businesses alike to utilize available resources to fight this never-ending crime."
Weissmann will address financial, medical and criminal record theft, as well as the methods used by thieves, various warning signs and prevention techniques.
For more information, contact the Information Resources Office at (607) 753-5942.

Suggest a feature story
---
Faculty/Staff Activities
David J. Barclay
David J. Barclay, Geology Department, had his paper accepted for presentation at the 2010 annual meeting of the Geological Society of America, being held Oct. 31-Nov. 3 in Denver Colorado. Barclay will present "High-Resolution Valley Glacier Records from Southern Alaska for the First Millennium A.D. Ice Advance and Subsequent Medieval Warm Period." More than 6,000 scientists are expected to attend the annual meeting.
Herb Haines
Herb Haines, Sociology/Anthropology Department, presented the plenary address at the 2010 New York State Sociological Association conference on Oct. 2 at Tompkins-Cortland Community College. His address was titled "Bridges to Somewhere: The Power of Unexpected Alliances in Social Movements."
Gretchen Herrmann
Gretchen Herrmann, Library, was informed that her article "Machiavelli Meets Christmas: The White Elephant Gift Exchange and the Holiday Spirit," has been accepted for publication in The Journal of Popular Culture. The article treats the reversal of values normally associated with gift giving during the holidays, such that, instead of being about generosity and sharing, the White Elephant or Evil Santa exchange highlights materiality and personal gain.
Wendy L. Hurley
Wendy L. Hurley, Kinesiology Department, was the lead author of a new textbook, Research Methods: A Framework for Evidenced-Based Clinical Practice, 1e, recently published by Lippincott Williams & Wilkins. Co-authors are Craig R. Denegar, University of Connecticut, and Jay Hertel, University of Virginia. Brent T. Wilson, Communication Disorders and Sciences, and Timothy J. Bryant, Kinesiology Department, were contributing authors on two chapters, one titled "Qualitative Inquiry" and the chapter "Ethics and Responsible Conduct in Research and Clinical Practice." Also, Amy Henderson-Harr, Research and Sponsored Programs, and Alan B. Shang, assistant professor of Anesthesiology, Duke University School of Medicine, and senior research scientist, The Fitzpatrick Institute for Photonics, Duke University Pratt School of Engineering, co-authored a chapter titled, "Writing the Funding Proposal." This was the only chapter in the text not written or contributed to by any of the primary authors. Henderson-Harr is also acknowledged for her contributions to the chapter titled "Ethics and Responsible Conduct in Research and Clinical Practice." The text was written specifically for students in allied health care professions that treat patients with movement limitations, such as physical therapy and athletic training. It is designed to teach students how to gather, read, interpret, assess and apply research to clinical practice and to present to students how a framework for evidence-based clinical practice will improve clinical outcomes in their own practice.
Greg Sharer, Ralph Carrasquillo and Nan Pasquarello
Greg Sharer, Student Affairs, Ralph Carrasquillo, Residence Life and Housing, and Nan Pasquarello, Judicial Affairs, presented "Mentoring New Student Affairs Professionals: Toward More Aware Leadership" at the New York State College Student Personnel Association (CSPA) Conference held Oct. 4 in Rochester, N.Y.
Robert Spitzer
Robert Spitzer, political science, has been invited to serve as an advisor for the gun violence journalism project of the Center on Media, Crime and Justice of the John Jay College School of Criminal Justice. The purpose of the project is to encourage and develop new investigative and analytical journalism on gun violence in America.

Submit your faculty/staff activity