Camilo Fredes '19
John M. Fantauzzi '58, M '60 Scholarship Recipient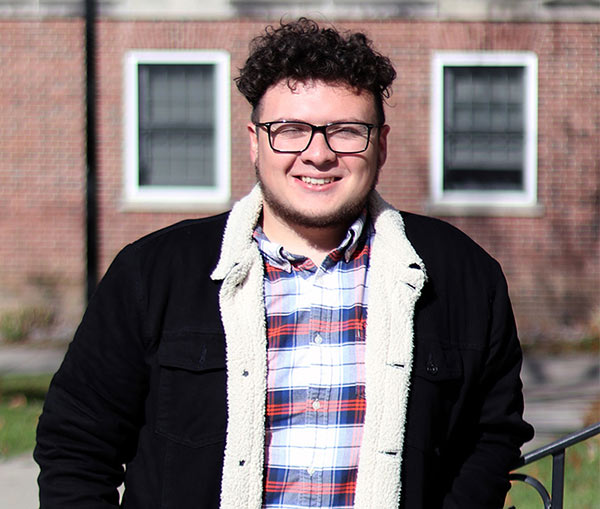 Camilo Fredes '19 found he had a lot in common with his classmates when he arrived at SUNY Cortland.
He attended Locust Valley High School on Long Island, where he played tennis, ran track and field, wrote for the school newspaper and volunteered in the community through the local Boys & Girls Club.
Yet when those classmates asked where he was from, Fredes had a long answer.
The son of immigrants from Chile, where he was born and lived until he was 9 years old, Fredes is a first-generation college student. He discovered that his voice was unifying on the Cortland campus. He understood those who were born and raised in America because he largely had that experience himself. Fredes also found it easy to connect with those who came from different backgrounds, as he did.
Fredes was a recipient of the John M. Fantauzzi '58, M '60 Scholarship, which supports children and grandchildren of immigrants and first-generation college students.
A dual major in Spanish and communication studies with a concentration in journalism, Fredes was able to attend college thanks to the scholarship. He made the most of his time at Cortland as a member of La Familia Latina, a reporter for The Dragon Chronicle and in various roles including president, vice president and treasurer of the Spanish Club.
Following graduation, he is working as a reporter for The Cortland Voice and is supporting his parents, Americo Fredes and Jenny Silva, who sacrificed so much for him.
John Swedin '19
Future New Yorker Award Recipient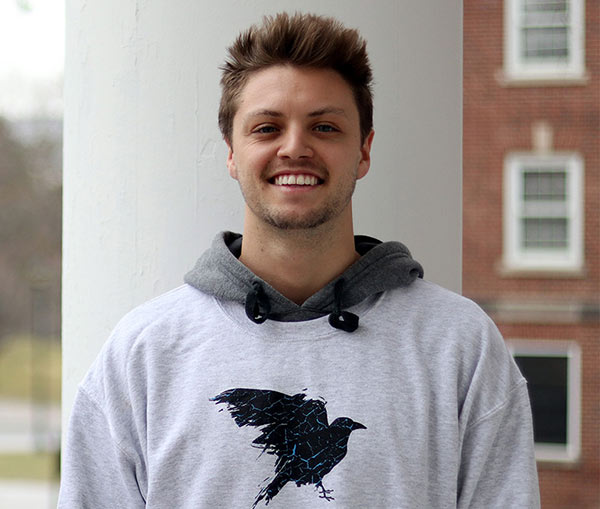 John Swedin '19 set foot on campus with hopes of majoring in biology and becoming a dentist.
Instead, he decided to follow his dreams of making it big on the big screen.
Before he walked across the stage at Commencement, Swedin had added director, writer and actor to his resume.
His short film, "Soup," was screened as part of the Blackbird Film Festival held on campus each April. Swedin, who changed his major to communication studies, wrote and directed "Soup" as part of an advanced filmmaking course he took during the fall semester of his senior year.
Swedin, from Ringwood, N.J., was a recipient of Cortland's Future New Yorker Award, which eases out-of-state tuition for select students. He used his apartment's kitchen as a set and convinced friends to act in a story of a nervous college student trying to impress a date through cooking with some hilariously unexpected — and disgusting — results. In addition to a pair of six-hour filming blocks, Swedin spent countless hours editing his film and tweaking the audio through Foley techniques, a sound editing trick that uses everyday objects to produce an effect onscreen.
He is considering careers in film or the music industry.