Students learn philosophy of philanthropy
05/21/2019
Thirty-three SUNY Cortland undergraduates recently decided to give away $10,000 in real money to four Cortland non-profit organizations they think will use the funds to help develop local residents' capability for education and emotional well-being.
Their class, Philanthropy and Civic Engagement: Learning by Giving, selected the winners from among the 13 competing local charities that had submitted applications by using a philosophical framework that stressed building overall capability over one-time projects.
The donated grant money this year will be split between the Franziska Racker Center, the Seven Valleys Health Coalition, the Child Development Council, and the Cortland County Community Action Program (CAPCO).
Every year, for the last nine years, the national Learning by Giving Foundation has helped provide $10,000 for the class to teach students skills in using limited resources to make a significant change in their community. This year, half of the fund was provided by the Cortland Community Foundation.
The decision-making process required the students to learn a lot more than philosophy.
"I taught them the world's fastest accounting course in order to handle this assignment," explained their teacher, Sebastian Purcell, an associate professor and interim chair in the Philosophy Department.
The three questions Purcell put to them as they discussed their final paper requirements were: what new thing had they learned in dealing with the 13 local charitable agencies? What area of knowledge had they expanded? What comfort zone were they pushed out of during the hands-on educational experience?
"I had to learn to be professional and in-the-moment with the agency people, for example, if they called me back two hours after I called them," said Lauren Murphy, a junior childhood/early childhood education major from Valley Cottage, N.Y.
Each class member was assigned to call between eight and 10 people affiliated with the charities, Purcell noted.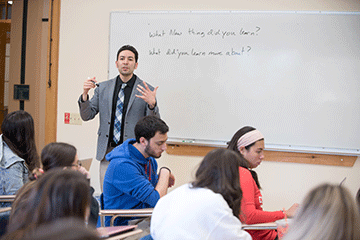 "I've been in this community for three years," said Olga Grygiel, a junior biology major from Staten Island, N.Y., as class members discussed their answers in groups of two and three. "Now I know what resources are available and not available. I've learned what I can push for."
"I've learned how to read forms and how to process them," said Jaime Radler, a junior childhood/early childhood education major from Oyster Bay, N.Y.
"I've found that what goes on their application is about more than what it is they want," said Megan Leverich, a senior childhood/early childhood education major from Smithtown, N.Y. "It's about their impact."
The unique SUNY Cortland course focuses on the practical side of philanthropy.
For the last two years, the students have applied philosophical theories on ethics and logic to guide them in picking the fund beneficiaries. The course has previously been taught at SUNY Cortland from the perspective of political science or community health. Class size has grown and now bursts at the seams.
This year, the class had a different focus than last year's priority of funding health initiatives.
"The students thought a specific focus on 'collective initiatives for education and emotional well-being' would be more appropriate," Purcell said.
What this means is the money will be going to promote capabilities among people to achieve things they value. The students had concluded the approach will ultimately have the biggest positive local impact on the community.
The decision-making process was guided by a serious consideration of capability theory as one finds it in the work of the philosopher Martha Nussbaum, according to Purcell.
The capability approach is an economic theory conceived in the 1980s as an alternative approach to welfare economics. In this approach, Amartya Sen and Martha Nussbaum bring together a range of ideas omitted from traditional approaches to the economics of welfare. The core focus of the capability approach is on what individuals are able to do.
"One can, of course, treat a child for an illness, but another approach might aim to foster an hygienic environment to prevent contraction in the first place," Purcell said to illustrate the concept of capability. "To put the matter intuitively, capability theorists look towards the latter solution."
Purcell explains that economically, capability theory directs considerations away from broad and blunt measures, such as gross domestic product (GDP), to a range of further measures that identify how capital is flowing into different areas of practical living.
"Increasing GDP, after all, is compatible with declining standards of living for the majority," Purcell noted.
The class used Nussbaum's 2011 book Creating Capabilities: The Human Development Approach to identify 10 core capabilities. Then the class voted and discussed which of those might be most impactful for the Cortland community.
The students also consulted data on Cortland County that the Seven Valleys Health Coalition made publicly available in their 2013 white paper, "Cortland Counts: An Assessment of Health and Well Being in Cortland County."
The class additionally looked to updated data in the agency's 2017 and 2018 report cards to identify trends.
"One key difference from the way that people often address charity is that the class focused less on impact and more on making sure that the decision process for weighing values and strategies was excellent, or 'virtuous' in philosophical terminology," Purcell said.
"There are no algorithms for this," he said. "Your best approach is to make sure your delegation is done well, that is, choosing the correct mix of decision-makers and setting up the proper method of decision-making."
With that in mind, Purcell engaged the students in completing a series of personality profiles and then set up teams composed of people with very different approaches to tasks and problem-solving.
"I'm deliberately putting together people who are not cognitively together," Purcell said. "I tried to group those people in such a way as to challenge each other."
That way, he noted, the decision resulting from their evaluation of the charity applicants came about through group consensus rather than the force of one strong-willed individual.
"The class wanted to make sure that the values chosen — from those 10 capabilities — were weighed well, and that the discussion about the proposals was similarly well-conducted," Purcell said. "Only at the end did students ask questions about how much of a difference various strategies would make. In a line, they took a 'virtue ethical,' rather than a 'utility maximizing' approach."
"I should also note that the class predominantly relied on women philosophers," Purcell said. "Amartya Sen, a Nobel laureate in economics, is known for developing capability theory for economic theory. But the class found Nussbaum's work to be more informative."
Similarly, the class discussed Aristotle's virtue ethics — even his virtues of generosity — but ultimately found a stronger connection with the work of University of Minnesota Professor Valery Tiberius on the virtues of reflection as described in her 2008 book, The Reflective Life.
The success of this year's "capability" approach was evident in the winning project details:
The Franziska Racker Center, which supports people with disabilities, will receive $5,000 for a sensory room project for Cortland County pre-school students with autistic spectrum disorder. The sensory room is intended to provide a safe space for these students to receive the special care and attention that they need.
The Seven Valleys Health Coalition was awarded $2,500 to complete a series of culinary seminars for adults. The program strives both to feed the adults and to enable them to learn how to make use of the healthy foods they already receive from partnering support programs.
The Child Development Council was chosen for $1,500 for the Surrounded by Books project, which will provide developmentally appropriate and multiculturally inclusive books to designated childcare programs or centers.
The Cortland County Community Action Program (CAPCO) was presented with $1,000 to support its the High School Equivalency Graduation Ceremony. The funds will complete two graduation ceremonies for students who are receiving their GED and otherwise would have no ceremony.
The four grant winners were formally announced on May 13 during an award ceremony in Old Main Brown Auditorium.
The Boston-based Learning by Giving Foundation seeks to advance the next generation's understanding of philanthropy by providing the financial, technological and intellectual tools to maximize community impact. Half of this year's grant money was donated by the Cortland Community Foundation, in keeping with the Learning by Giving Foundation's requirement for communities to raise part of their own support. In all, $90,000 has flowed back into Cortland and to charities and agencies through the program. All of the funding is given to the local agencies and none can be spent on grant administration.
In addition to the Philosophy Department, the course is sponsored by the College's Institute for Civic Engagement, the Dean of Arts and Sciences Office and the Cortland Community Foundation. For more information, contact Purcell at 607-753-2192.
SUNY Cortland's Academic Odd Couples Address Real-World Problems
05/14/2019
SUNY Cortland's art and physics students don't typically cross paths in their academic work.
But when they do, the result can be impressive.
A visually arresting poster gallery on display in Bowers Hall through the summer combines the hard-science work of physics majors with the creativity student artists to communicate important concepts in a way everyone can understand.
This pairing of academic odd-couples is part of SUNY Cortland's participation in the Common Problem Pedagogy Project, a collaboration of four SUNY Campuses aimed at using academic education to tackle real-world problems.
The students' combined work, "Connections: Translating Methodologies from Physics and Design," is the result of asking physics and art students to collaborate on four topics: forest management, endangered species, air and water pollution and world population.
Physics students translated their topics into a set of mathematical constraints and differential equations. Models were run with multiple conditions representing potential policy changes that could shape the future of the environment.
The art students then took this data and considered ways to tell a visual story on a 17"x23" poster that would effectively inform a general audience.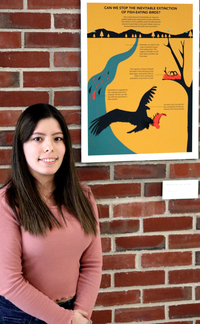 For Olivia Wilburn, a sophomore physics major from Stockton, Calif., numbers and data are a big part of her studies. When she's talking to others in the sciences, they are speaking a shared language. But interpreting those figures into something that could be represented visually was a new challenge.
"It was more about communicating with the art students and learning how to explain data and research in a way the general public can understand," Wilburn said.
"Connections" was a way for students from different disciplines to wrestle not only with the array of possible solutions and methods that could be used to address ecological issues, but also with how to explain that process to non-scientists.
"In the end, how do we decide on a particular policy to get a desired outcome?" said Eric Edlund, assistant professor in the Physics Department. "And what is the desired outcome when you're balancing lives, whether it's people or fish or grey wolves, versus the economic viability of farms or farmers or people living in New York City or wherever it might be? It's not clear how you might weigh these things.
"Really, the hard work in the end comes on the other side, when you try to take this data and make a story out of it and convince people to action."
Nicole Bravo, a senior new media design major from Queens, N.Y. said she was glad to learn something new about science. It was also a practical application of skills she'll use after graduation.
"It gave us a taste of the real world, having to work with clients in the future," she said.
The Common Problem Pedagogy Project (CP2) is a form of applied and experiential learning that has elements of problem-solving, service learning, inquiry-based learning, interdisciplinarity, teamwork and other proven strategies. Its goal is to link faculty and students from different disciplines and identify real world problems of interest to all.
SUNY Cortland is one of four SUNY campuses participating in the project, including SUNY Oneonta, SUNY Oswego and SUNY Plattsburgh.
A separate SUNY Cortland CP2 project focused on ecotourism in the Adirondacks was led by assistant professor Benjamin Wilson of the Economics Department and associate professor Scott Moranda of the History Department. That work is featured in the 2019 STEM for All Video Showcase, which is funded by the National Science Foundation.
"Our faculty have found that Common Problem Pedagogy has been a great way to engage students by having them apply their knowledge and skills to address real world problems," said Bruce Mattingly, dean of the School of Arts and Sciences. "Our students are seeing first-hand the benefits of considering multiple perspectives from a variety of disciplines in solving problems. We hope that the video will encourage faculty on other campuses to explore this approach to teaching."
---
Capture the Moment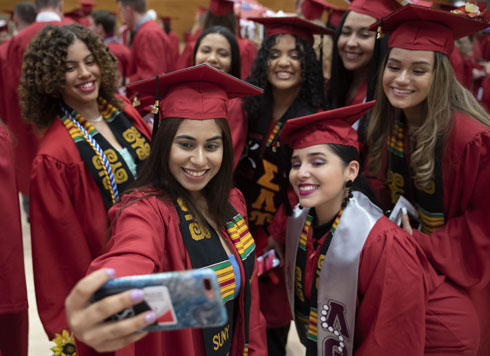 These undergraduates posed for a selfie during the College's Commencement ceremonies on Saturday. For the first time in the College's history, undergraduates wore red regalia in conjunction with the SUNY Cortland Sesquicentennial. A total of 1,600 students earned degrees in the three undergraduate ceremonies and the evening before, more than 200 master's degrees and 22 Certificates of Advanced Study were awarded. Read more about Commencement 2019.
---
In Other News
SUNY Cortland Graduates Finding Jobs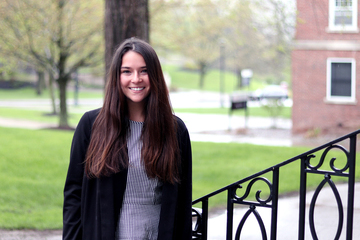 05/21/2019
Sophie Umansky '19 remembers preparing for an entrepreneurship course in which she had to give a one-minute pitch for a business idea.
She had index cards full of notes and figures. She rehearsed the night before on FaceTime with her father.
Yet when she stood in front of her classmates, the pitch didn't go according to plan.
"I froze. I was so embarrassed," she said. "I ran out of the classroom crying. I just didn't have the confidence. I had the knowledge in my head, but I didn't have the confidence to step outside of my comfort zone and pitch my idea to people. That class really changed my life. I'm not even joking."
That moment sparked Umansky to shed her fear of trying new things. She got involved in Greek life through Delta Phi Epsilon, joined clubs including the Circle Kiwanis Club, Entrepreneurship Club, Ambassadors Club and Hillel. By her senior year, Umansky was Student Government Association president.
Like many of her classmates, Umansky walked across the stage at Commencement with a job already lined up. Umansky, a business economics major with a concentration in public relations and a native of Roslyn, N.Y., will soon start as a client service associate at Morgan Stanley on Long Island.
Data from SUNY Cortland's Class of 2017 shows that 98 percent of graduates were employed or continuing their education within one year of Commencement. Of those who received undergraduate degrees during the 2016-17 academic year, 64 percent were employed within three months of graduating, including 28 percent who — like Umansky — had been offered jobs before leaving school.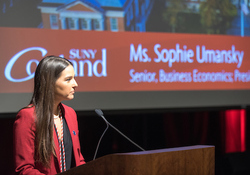 Umansky credits her experiences on campus with helping her secure a job before graduation. Not only did she shake her hesitation about public speaking, she became a leader on campus, a trait that will help her immensely in the workplace.
"If I hadn't gone the student government route at Cortland, I would not be where I am today," said Umansky, who aims to someday get an advanced degree in financial management. "Being in student government really gave me the confidence to speak and use my voice, conduct meetings, network professionally and write professional emails. It's given me so much and that's what really grabbed the attention of the interviewers at Morgan Stanley."
As a career-focused student leader, Umansky was a driving force in the creation of Dragons Dress for Success. This professional clothing closet allows students to choose from among donated, gently used business attire suitable for job interviews. Clothing insecurity is a significant issue for many college students, who may not have appropriate outfit for these situations.
Umansky thinks back to the entrepreneurship class she took and how it shaped the rest of her time at SUNY Cortland. Brian Ward, a lecturer in the Economics Department who taught the course, sent an email to Umansky later in the semester praising her growth as she became more comfortable talking about her business ideas in front of the group.
Umansky, as SGA president, would go on to speak in front of large crowds at events including Open House and Commencement. Now that she's in the workplace, she has the confidence to know she can handle anything.
"That email encouraged me to be better and to do better," she said. "Really, sometimes, it only takes the push of one person to change your outlook on who you are and what you're capable of."
Musical Theatre Students Showcase Skills in New York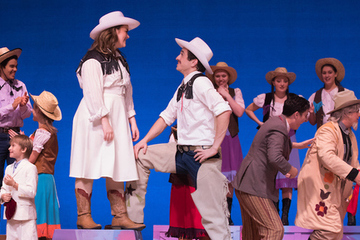 05/14/2019
It all led up to this: in an off-Broadway theatre, with talent scouts and agents in the audience, students showcased their past four years of study in SUNY Cortland's Performing Arts Department.
A number of the College's current musical theatre major seniors — Caroline Anderson, John Cavaseno, Liz Earle, Matt Henningsen and Kaitlyn LaGrega — took their talents to the stage of the Jerry Orbach Theatre in midtown Manhattan as part of SUNY Cortland's musical theatre showcase on May 2. They performed in front of show business talent scouts and agents, hoping to land a role that will launch their careers.
The showcase acts like a job interview for students looking to work in theatre.
"I love dancing and acting and singing and art and telling stories and this is the perfect combination of all of them," said Cavaseno, of Syosset, N.Y. "Doing it just makes me happier than doing anything else, so the fact that there's a career where I can get paid to do it is like the best."
The students have been preparing for the showcase throughout the spring semester. In their performance class, the students picked out songs that would show off their voices to hopefully catch the attention of prospective agents. The pressure was on in this final performance, which could help decide the students' futures, but they handled it with poise and confidence.
"Having an agent is very important to starting in the business because they can send you on auditions or recommend you to theatre companies," said Cavaseno. "To succeed in this business, you have to want it more than anything else and drive yourself to success."
Each student performed a solo song, as well as duets and group numbers. Many of them displayed other talents including acrobatics, piano and dancing.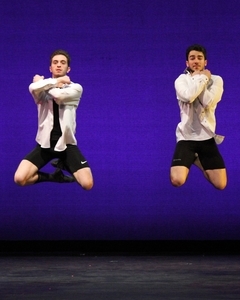 A similar event was held at the Orbach Theatre in May 2017 and the Performing Arts Department intends to make this an annual event.
An encore performance of the senior showcase was held on campus on Friday, May 17 in the Dowd Fine Arts Center.
Alumni Hailey Aviva '16, Will Rivera '15 and Chloe Solan '18 were invited to perform alongside the members of the class of 2019.
Matthew Clark, SUNY Cortland's associate vice president for Institutional Advancement was in New York the day of the showcase and he stopped by to see what it was all about. He said he was blown away by what he witnessed.
"What I would really like to do is continue to raise the profile for this program because it illustrates how comprehensive this university is and I want the rest of the world to know that," Clark said. "The arts really lend a lot to the fabric of the experience here."
SUNY Cortland has been named by OnStageBlog.com as one of the top five most underrated theatre colleges in the Northeast.
Cavaseno and Henningsen already have jobs lined up for the summer. Cavaseno will be performing in "West Side Story" and "Joseph and the Amazing Technicolor Dreamcoat" at the Tibbits Opera House in Coldwater, Mich. Henningsen will dance and act in "Unto These Hills" at the Cherokee, N.C. Mountainside Theatre. They will keep auditioning and hope that the showcase will help build their professional network in New York.
"Trust the process, never give up," said Henningsen, of East Northport, N.Y. "You have to find your own path and it's not going to be the same journey as anyone else's."
Prepared by Communications Office writing intern Skyeler Paparteys
SUNY Cortland Hosting Academic Summer Youth Programs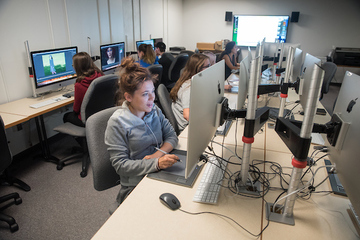 05/07/2019
Middle school students interested in exploring the world through math and data will have an exciting new opportunity to do so this summer as a SUNY Cortland Data Dragon.
Students currently in grades 6 through 8 are welcome to join the inaugural Data Dragons hands-on learning experience from Monday, July 8, to Friday, July 12.
"Data is everywhere. Numbers are everywhere," said John Foley, co-coordinator of the new academic camp. "So helping someone better understand it at a younger age, they become a better consumer of it. And if you get kids in middle school who have some basic concepts of it, that will just help them in high school and help them in college."
Foley, professor and chair of the Physical Education Department, teamed up with Kathleen Burke, chair and professor of the Economics Department, to create a way for young students to gain an appreciation for collecting, analyzing and presenting data.
Throughout the week, there will be fun physical activities held both inside and outdoors. The students will measure things like heart rate and activity and will be able to calculate the enjoyment levels of themselves and others. They also will learn about the graphical representation of data and how to utilize Microsoft Excel to analyze and display the results.
Students will start by examining the colors of M&M candy to understand basic statistical concepts such as averages, percentages and frequency distribution. They will then take advantage of Park Center's Activity Movement Pedagogy Lab to measure their own physical abilities and generate data to study.
"You see graphics everywhere now and understanding what those mean and how they're trying to influence you will help you be an informed consumer and citizen," Burke said.
At the end of the week, after students have learned and experimented with data, they will hold a poster presentation to share their personal findings, which will be accompanied by a pizza party.
Alongside the Data Dragons that same week, SUNY Cortland will also offer a Summer Art Workshop for students ages 14 to 18, currently in grades 8 through 12, that have a love for art and creativity. They will explore animation, fiber, mixed media and light-sensitive processes.
Each day, students will use a new medium and learn how to create their own art. Dyeing, heat transfer and embroidery will all contribute to the week's theme of "Assemblage." At the end of the week, they will present their creations to their family and friends.
The Summer Art Workshop will take place in Dowd Fine Arts Center. Three Art and Art History Department faculty members, Martine Barnaby, Charles Heasley and Jenn McNamara, designed this workshop to teach students the many forms art can take.
Both programs will run 8 a.m. to 4 p.m. through the week.
The cost to register is $175 per student through Friday, May 31. The fee rises to $200 from June 1 to the registration deadline of Friday, June 21. Space is limited.
Lunch will be provided, but students are encouraged to bring their own snacks.
More information will be sent to registrants two weeks before the programs start.
To learn more and to register, visit Cortland.edu/academic-youth.
Prepared by Communications Office writing intern Skyeler Paparteys
Corey Union Restaurants Recognized Nationally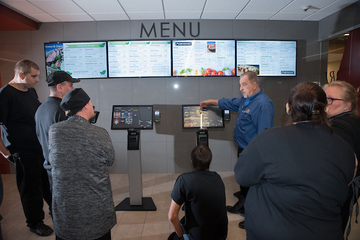 05/21/2019
The three new dining facilities in Corey Union aren't just a hit with SUNY Cortland students.
They're winning national awards.
The National Association of College and University Food Services (NACUFS) awarded Auxiliary Services Corporation (ASC) a silver medal in the retail sales single/multiple/marketplace category of its Loyal E. Horton Dining Awards.
In September 2018, Union Station, Grains & Greens and Pomodori opened as part of a renovation of the lower floor of Corey Union. The restaurants offer healthy and convenient options and the upgraded space in Corey Union provides a vibrant area for students and faculty to eat, collaborate and relax.
ASC highlighted a number of the new restaurants' features in its application. A kiosk ordering system allows students to easily submit their orders and a centralized kitchen combines food production tasks and increases staff efficiency and productivity. Digital menu signs display dietary and nutrition information.
The restaurants follow guidelines from the Partnership for a Healthier America with a focus on healthy and delicious choices. ASC also uses sustainable vendors from across New York state for ingredients such as milk, cheese, bagels and maple syrup, among others.
Modern prep areas showcase the fresh ingredients and culinary skills of ASC staff and improved cash register arrangements allow for better customer flow. Added seating near the restaurants in Corey Union has made a convenient and comfortable space for social interaction among students and faculty.
A year-long marketing initiative spearheaded by ASC staff helped inform students of the changes happening to the dining options in Corey Union before the restaurants opened in September.
Feedback from students has been overwhelmingly positive, both for the quality of the food and for the service provided by ASC employees at the outlets. Over the first five months of operations, 86 percent of students rated the service as great or good.
ASC also noted its commitment to hazard analysis and critical control points (HACCP) practices for food safety.
NACUFS judged college eateries on five criteria: menus and meals, facility design and merchandising, marketing, nutrition and wellness and other considerations.
SUNY Cortland competed in the medium school size classification. The University of Montana won the gold medal in the retail sales single/multiple/marketplace category.
Crandall to Receive Chancellor's Award for Excellence in Classified Service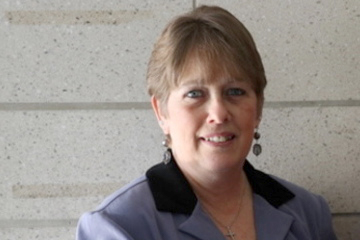 05/15/2019
Lori Crandall, office manager for the Childhood/Early Childhood Education Department, who has been a highly respected College employee for 35 years, was honored with the Chancellor's Award for Excellence in Classified Service.
She was lauded by colleagues for her outstanding achievement, skill and commitment to quality in fulfilling and exceeding responsibilities that are well beyond the scope of her job description.
Crandall will receive the prestigious award during the 2019 Undergraduate Commencement ceremonies Saturday, May 18 in Park Center.
Not only does Crandall extend her support to faculty members in the Childhood/Early Childhood Education Department for correspondence, report writing, travel planning, ordering course materials, organizing meetings and proofreading documents, she is quick to assist those in other departments as well. She has also lent her expertise to new employees and has served as a mentor to countless individuals over her 35 years of service to the College.
"Students often say that Lori was kind and patient with them and faculty often say that they couldn't have done it without her," said one College employee. "I think that they are all right!"
Crandall has served on a number of committees to support the professional development of classified staff and in planning the Academic Affairs retreat. Her institutional knowledge also makes her a valuable resource for offices and departments that are seeking advice before starting new processes.
"Indeed, Lori willingly serves everyone on campus with a genuine grace that is uniquely her own," said one of Crandall's colleagues.
The Chancellor's Award process begins at each of the 64 SUNY campuses with nominations submitted by the respective presidents. The SUNY Committee on Awards then reviews the nominations and makes its recommendations.
Crandall was recognized in 2010 with SUNY Cortland's President's Award for Excellence in Classified Service.
A native of East Homer, N.Y., Crandall attended Mohawk Valley Community College and started as a typist in the Physical Plant in 1983. She came to the Education Department in 1984 and began her position in Childhood/Early Childhood Education when the Education Department was reorganized in 2002.
SUNY Cortland Names Honorary Degree Recipients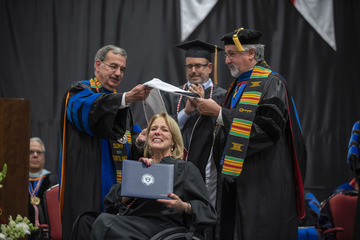 05/13/2019
A pair of distinguished individuals originally from Central New York received honorary doctoral degrees from the State University of New York during SUNY Cortland's Undergraduate Commencement ceremonies on Saturday, May 18.
Christopher Ashley is a Tony Award-winning Broadway director who built his successful career on a foundation formed at the SUNY Cortland campus.
Ann Cody is a three-time Paralympic athlete who has dedicated her life to combating discrimination and ensuring opportunities for people with disabilities around the world.
Christopher Ashley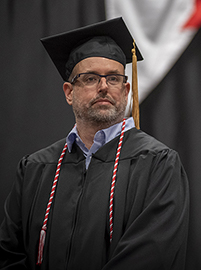 Christopher Ashley grew up on the SUNY Cortland campus, the son of the late SUNY Cortland Professor of Philosophy Emeritus Lawrence Ashley.
He was first introduced to the dramatic world of the stage as a student at Cortland's former Campus School and through the College's Drama Department as an extra in plays and musicals. Ashley has gone on to become a Tony Award-winning director and has done highly acclaimed work in off-Broadway and regional theatre productions as well as television and film.
Ashley has been nominated for three Tony Awards for Best Direction of a Musical, winning in 2017 for "Come from Away." He also won an Outer Circle Critics award and a Helen Hayes Award for outstanding musical direction. Ashley had previously won a Helen Hayes award in 2003 for his Kennedy Center Sondheim Celebration production of "Sweeney Todd," and an Obie Award and a Lucille Lortel Award for his off-Broadway production of "Jeffrey." He went on to direct a feature film based on the play, starring Patrick Stewart with cameo appearances by Nathan Lane, Sigourney Weaver, Olympia Dukakis and many others.
He graduated from Yale University in 1984, majoring in English and math. In 1987, he became one of the earliest graduates of the Drama League Directors Project, recognized as the nation's preeminent development program for young directors.
Ashley's musical Broadway productions include "Xanadu," "All Shook Up" and "The Rocky Horror Picture Show." He directed the feature film "Lucky Stiff," a musical comedy starring Jason Alexander and Dennis Farina.
He has served as artistic director at the prestigious La Jolla Playhouse in San Diego, Calif. since 2007. His productions include "Hollywood," "The Darrell Hammond Project," "His Girl Friday," "Glengarry Glen Ross," "A Midsummer Night's Dream," "Restoration," "Escape to Margaritaville," "Xanadu," and "Memphis," which won four 2010 Tony Awards including Best Musical. Most recently, he directed the musical stage version of the Disney movie "Freaky Friday."
Ann Cody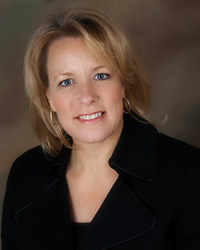 A medal-winning, three-time Paralympic athlete and internationally respected advocate for the rights of people with disabilities, Cody's dedication epitomizes many of SUNY Cortland's core values, including a commitment to excellence in achievement, the promotion of health and well-being and the inclusion of people of all backgrounds and abilities.
After becoming paralyzed at age 16 as a Groton High School athlete, Cody became a senior foreign affairs officer in the U.S. State Department, leading the department's international disability rights team. She joined the State Department in 2014, after more than 20 years of advocating for women's and disability rights in private and non-profit sectors. At the forefront of many international and national disability and human rights advocacy campaigns, she has testified before the U.S. Congress on implementation of the American's with Disabilities Act and has held leadership positions related to the Paralympic movement in the U.S. Olympic Committee, International Paralympic Committee and International Olympic Committee.
Cody earned a Bachelor of Fine Arts in Art and Design and a Master of Science in Leisure Studies/Recreation from the University of Illinois at Urbana-Champaign, where she began playing wheelchair basketball. She went on to represent the United States in the sport at three Paralympic Games, winning five medals, including one gold. Cody also won the 1989 Chicago Marathon and the 1990 Los Angeles Marathon in the women's wheelchair division.
She previously oversaw the Washington, D.C., office of BlazeSports America, a non-profit that provides athletic opportunities for people with physical disabilities. She helped develop the organization's policy efforts and led its international development initiatives, promoting the rights of people with disabilities through sport in Haiti, Jordan and Russia.
Cody was awarded the Paralympic Order — the highest honor bestowed by the International Paralympic Committee. She has also been recognized with the George M. Steinbrenner Sport Leadership Award, the National Consortium for Physical Education and Recreation for Individuals with Disabilities Congressional Award, the National Council of Youth Sports' National Administrator of the Year and the University of Illinois Alumni Association's Humanitarian of the Year Award. She was inducted into the U.S. Adaptive Sports Hall of Fame and named both USA Track and Field Disabled Athlete of the Year and Wheelchair Sports Athlete of the Year in 1990.
Alumni Association Names Distinguished Alumni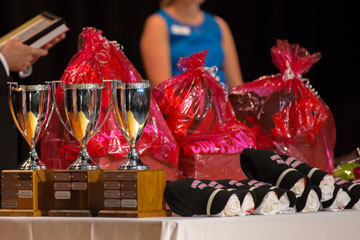 05/21/2019
Alumni Association Names Distinguished Alumni
Awards will be presented at Alumni Reunion 2019 in July.
The SUNY Cortland Alumni Association will present its most prestigious honor, the Distinguished Alumni Award, to three graduates during the Alumni Awards Luncheon during Reunion 2019 at noon on Saturday, July 13 in the Corey Union Function Room.
That afternoon, the association will also honor two graduates with the Distinguished Educators Award, recognize one young alumnus, and name an Outstanding Alumni Volunteer.
The 2019 award recipients are:
Richard Cecconi '74, M '89, C.A.S. '93 Outstanding Alumni Volunteer. Cecconi is an able, ready and cheerful SUNY Cortland alumni ambassador.
Michael Flaster '78, Distinguished Alumnus. Flaster was instrumental in the development of SUNY Cortland's radio station, enjoyed a successful career in public broadcasting and is now a respected media consultant.
Robert Gaeta '00, Distinguished Alumnus. Gaeta holds a Ph.D. in plant breeding and plant genetics and works to provide sustainable food solutions for farmers.
Michael Kerner '75, Distinguished Alumnus. Kerner is a highly-respected psychologist who lends his expertise to law enforcement and universities in Northern California.
Paul Mangiamele '14, Distinguished Young Alumnus. Mangiamele created downtown Cortland's first Long Island-style bagel shop, sold the successful enterprise and now works for Tesla Motors.
Timothy O'Connell '90, Distinguished Educator. O'Connell is known for adding recreational adventure to college student orientation and for using reflective journals as a teaching tool.
Richard Sylves '70, Distinguished Educator. Sylves made a career out of the politics of disaster.
Distinguished Alumni Award
Michael Flaster '78
As a student, Flaster was instrumental in moving the campus radio station from the AM dial to FM in 1976 and establishing WSUC.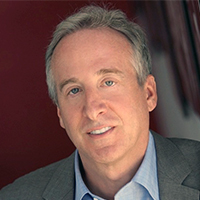 After graduating with a degree in philosophy, he stayed in broadcasting and never stopped innovating. He enjoyed a long career in public radio and television, including a role as associate general manager for programming at KPBS in San Diego, Calif. where he was the architect of one of the nation's first FM news radio stations and he created one of the country's first combined television, radio and digital media operations.
Flaster's productions have been honored for journalistic excellence by the Southern California Radio/Television News Director's Association. His work has garnered one CINE Golden Eagle International Film Award, two Ohio State Awards, a duPont/Columbia Silver Baton for Television Documentary Excellence, first place honors from the Ohio Associated Press for large market radio news reporting and top honors from the American and Ohio Bar Associations for legal affairs broadcasting.
He now serves as president of Traveling Mind Consulting, a media development and production firm. Flaster has consulted for Marketplace Productions in Los Angeles, the Republic of Moldova and National Public Radio in Washington, D.C.
He has served as an advisor for the Digital Arts Center at the University of California San Diego Extension and as a part-time faculty member at San Diego State University, teaching courses in telecommunications management and programming. Flaster was also a visiting scholar at Columbia University and earned a master's degree from Kent State University's School of Journalism and Telecommunications.
A group of SUNY Cortland radio station alumni, including Flaster, created the Media Innovation Fund in 2009 to provide funds for current Cortland students to attend conferences and develop media projects. He established the Flaster Family Traveling Mind Scholarship in 2018 to support student educational travel and returned to campus to serve as an Executive in Residence in 2014.
Robert Gaeta '00
For Gaeta, it all started in a plant anatomy course at SUNY Cortland.
He thrived in the demanding, research-orientated study of plant structure and function and has continued that work as an applied molecular biology lead at Bayer Crop Science in Chesterfield, Mo. The company, which makes products sold globally to the agriculture industry, is a division of The Bayer Group.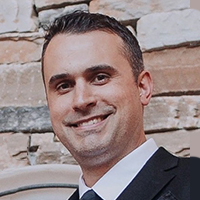 In that role, Gaeta is using his expertise in biotechnology to develop gene-editing strategies to improve plants that provide food or other benefits. Ultimately, he wants to strengthen food security in the world by creating sustainable solutions to the many problems facing crop farmers.
He is part of the Emerging Leaders in Science (ELS) program at Bayer Crop Science, has published his research in a number of biology journals, review articles and book chapters and has presented at conferences around the country. He received the Technology Recognition Award in Biotechnology from Bayer Crop Science and won an Above-and-Beyond award for developing a genome-editing toolbox.
After graduating from SUNY Cortland with a degree in biology, Gaeta earned a master's degree in biology from California State University, Fresno and a Ph.D. in plant breeding and plant genetics from the University of Wisconsin-Madison.
Gaeta's shares his passion through a number of volunteer mentorship programs. He leads a campaign for sharing his expertise with early career scientists from major universities through Bayer Crop Science and he has also worked with postdoctoral researchers from the University of Missouri-Columbia on their career goals and development.
Michael Kerner '75
Kerner has spent the last 33 years working as a private forensic psychologist in Santa Clara County, Calif. He also lends his expertise to local law enforcement and higher education institutions.
A highly-respected custody evaluator, he is skilled in individual therapy, reunification therapy and co-parenting counseling.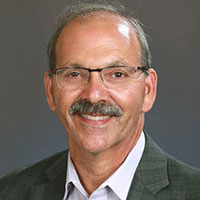 Kerner is a board member at Palo Alto University, where he received both his master's and doctoral degrees in psychology. He earned the University's Kantor Medal in 2004 for professional community service and has won its Distinguished Alumni of the Year Award three times.
Until recently, he was educational director for the Association for Advanced Training in the Behavioral Sciences, where prepared thousands of psychologists take the Examination for Professional Practice in Psychology, a licensing exam used in most U.S. states.
Kerner served as an adjunct faculty member at Palo Alto University, Santa Clara University and De Anza Community College. He was assessment coordinator and director of training at the Stanford University Medical Center Department of Psychiatry.
Kerner has delivered presentations at conferences around the country and was a featured guest on NPR in 2017, speaking on "When One Parent Wants to Move Away with the Children: A Discussion of the Issues of Custody and Visitation."
Kerner's practice provides psychology services for adults, adolescents and families. He also serves as an expert for the courts in Northern California and has consulted with four police departments in the San Jose area, providing training on substance abuse to officers, evaluating officers involved in shootings, and working with sex crime investigators to develop more effective interviewing skills.
The California Psychological Association recognized him with the Distinguished Contribution to Psychology Award in 2017.
Distinguished Young Alumni Award
Paul Mangiamele '14
Mangiamele didn't waste any time putting his degree in business economics to good use. Actually, he didn't wait for the degree.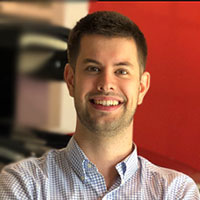 During his senior year, the entrepreneur took an idea for a class project, developed a detailed business plan and eventually turned it into Long Island Bagel. The restaurant on Main Street in downtown Cortland became a favorite of both students and locals, doing $500,000 in business it's first year. Mangiamele oversaw operations as its owner and CEO before selling his interest. The business continues to thrive as New York Bagel.
In 2016, he moved to Fort Lauderdale, Fla., to work for Tesla Motors, the electric automobile company founded by serial entrepreneur Elon Musk. Mangiamele started as a logistics analyst and has since been promoted to senior project manager. He works in a variety of areas at Tesla, including customer satisfaction, delivery, logistics, sales, service and forecasting. T
The company aims to reduce the global carbon footprint through its electric motors and is hoping to make the roads safer through its self-driving autopilot technology.
Mangiamele returned to SUNY Cortland as the keynote speaker for the leadership banquet in 2018.
Distinguished Educator
Richard Sylves '70
In the mid-1980s, years before such life-changing American tragedies as Hurricane Katrina and the terrorist attacks of Sept. 11, 2001, Sylves got permission to create an experimental course for his University of Delaware students.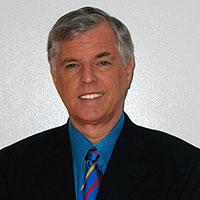 "It was called 'Politics and Disaster' and no political science department in any U.S. school or university had ever offered such a course," recounted Sylves, who majored in history as an undergraduate. "People said to me, 'Who would ever take that? Who cares about disasters?'"
The catastrophic events of the past several decades, coupled with the pervasive and instantaneous media coverage they've received, have validated Sylves' prescient academic interests. A professor emeritus in political science and international relations at University of Delaware, where he has served since 1977, Sylves remains one of the nation's foremost experts on the subject. His sixth book, Disaster Policy and Politics: Emergency Management and Homeland Security, 3rd Ed., was published this year by CQ Press.
His knowledge of presidentially declared disasters and their political ramifications is second to none.
Sylves created a public-access website, funded by the Public Entity Risk Institute, that provides a chronological list of every disaster declaration since President Dwight D. Eisenhower's first in 1953. His close familiarity with the oft-controversial Federal Emergency Management Agency (FEMA) dates back almost to its origins under President Jimmy Carter in 1979.
"The smartest communities are the ones that have planned for their own destruction," Sylves has said. "If you plan for the worst-case scenarios, you are better prepared to deal with those eventualities when they occur."
Sylves has a master's degree in political science from University at Albany and a doctorate in political science from University of Illinois at Urbana-Champaign. He is married to Claire Murphy Sylves '70.
Timothy O'Connell '90
For the past 18 years, O'Connell has been a professor of outdoor recreation and outdoor education for both undergraduate and graduate students in the Department of Recreation and Leisure Studies at Brock University in St. Catharines, Ontario.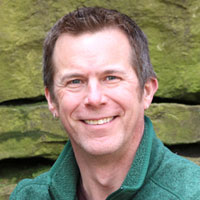 Considered an expert in experiential learning and education methods, O'Connell integrates "hands on" activities into all his classes. He is known internationally for using reflective journals as a teaching tool.
O'Connell's scholarly research includes 33 peer-reviewed journal articles, five papers published in refereed conference proceedings and four textbooks, as well as numerous book chapters, peer-reviewed papers or posters, invited presentations and professional workshops.
His research into the best practices used by university professors has been supported by grants worth more than $1 million.
In 2010, O'Connell co-founded Brock BaseCamp, an innovative outdoor orientation program for incoming first-year students from high school, scheduled just before they arrive on campus. He is viewed as a leading expert in outdoor orientation programs in Canada.
O'Connell was honored in 2017 with the 3M National Teaching Fellowship, Canada's highest recognition for a university professor.
On an international level, O'Connell was named an Honorary Fellow in the Faculty of Education at the University of Tasmania (Australia) from July 2009 to January 2010.
He has a Ph.D. in recreation and leisure studies from New York University and an M.Ed. in outdoor recreation and education from University of Minnesota.
O'Connell has served as a senior staff member for SUNY Cortland's Outdoor Education Practicum at Raquette Lake for the past 25 years.
Outstanding Alumni Volunteer
Richard Cecconi '74, M '89, C.A.S. '93
When the Parks Alumni House needs a helping hand with painting, snow shoveling or alumni events, Cecconi, a retired Homer schoolteacher, lacrosse coach and volunteer alumnus from Cortland, N.Y., is there.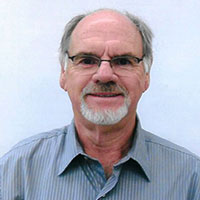 He is present for every fall and spring cleanup, quietly finishing tasks big and small. Cecconi has organized and led work parties for special projects like painting and staining the barn, repairing the siding and then painting and re-staining the garage. On three occasions, he oversaw a cadre of willing helpers in an effort to organize and clean out the garage.
He is always on hand when Senior Sendoff, Orientation, or Alumni Weekend calls for an alumni ambassador with a cool and organized head and a friendly face.
Currently he's involved in two major projects to reconnect alumni with the College. The CLax Legends Weekend is a collaborative effort to bring lacrosse alumni back for a yearly get-together and to recognize the contributions they have made. Cecconi also is organizing the Delta Kappa Beta (1925-1991) Reunion for 2019, as he did for the fraternity's first reunion in 2014.
His boundless enthusiasm for, and dedication to, SUNY Cortland has not gone unnoticed, and two classmates recently nominated Cecconi for the honor.
"All of my volunteer work is considered 'payback' to Cortland State for all that it has given me," Cecconi wrote. "A successful teaching and coaching career, two post-bachelor's degrees, meeting my wife (Christine Perry Cecconi '74), establishing lifelong friendships, a sense of self-confidence and access to an overall high quality of life."
Academic Support and Achievement Program To Become The Learning Center
The Academic Support and Achievement Program (ASAP) is getting a new name, but the services it provides to SUNY Cortland students won't change.
Effective June 15, the office will be known as The Learning Center to more clearly and accurately communicate the office's focus on the student learning process, which is at the core of all its programs: Professional Tutoring, Peer Tutoring, Peer-led Team Learning (PLTL), Supplemental Instruction (SI), and online tutoring through Nightowl.
In addition to course support through student-led programs, professional tutors, who have advanced degrees, years of academic support and classroom experience, and expertise in the discipline of tutoring and learning support, are available to work with students on writing, math, reading, chemistry, physics, study skills, test-taking and time management. Professional tutors also serve as coordinators for the Center's student-led programs, where they use best practices and the ethical standards of the discipline to provide academic support and on-the-job experience for SUNY Cortland's students.
From its launch in 1983, the Center has been committed to providing academic support to all students in a safe, inclusive, centralized environment that focuses on supporting the whole student and helping each individual develop skills that lead to independent learning.
The Learning Center's services are free and available to undergraduate and graduate students of all ability and achievement levels. Those who regularly use The Learning Center's services tend to show increased academic confidence, stronger learning skills and improvement in coursework.
The Learning Center is located in Van Hoesen Hall, Room B-205. For more information, call 607-753-4309, email asap@cortland.edu or visit cortland.edu/asap. After June 15, the Center's email address will be tlc@cortland.edu and the web address will be cortland.edu/tlc.
ASC Lists 2019-20 Program Grant Recipients
Each year the Auxiliary Services Corporation (ASC) Board of Directors allocates funds to support grants for a wide range of purposes and projects that enhance the life of the SUNY Cortland community. In April, the ASC Board of Directors approved the Fiscal Year 2019-20 Program Grant allocations.
Following is a list of grants funded by ASC that includes the project name, organization or person and amount received:
11th Annual Student Conference on Diversity, Equity, Inclusion and Social Justice, Multicultural Life and Diversity Office, $3,000
Bee Bot Hive for Preschools, SUNY Cortland Child Care Center, $1,950
Blackbird Film Festival 2020, Sam Avery, $5,000
Body Appreciation Week 2020, Health Promotion, $1,500
CALS Broadway Trips, Sandra Wohlleber, Chair, Campus Artist and Lecture Series, $1,500
CALS Lecture Grant Program, Sandra Wohlleber, Chair, Campus Artist and Lecture Series, $10,000
CALS Performing Arts Series, Sandra Wohlleber, Chair, Campus Artist and Lecture Series, $10,000
COR 101 TA Recognition and Appreciation, David Runge (Advisement and Transition), $400
Cortland Athletics Leadership Program, Athletics, $400
Cortland Bike Project, SUNY Cortland Outdoor Pursuits, $4,000
Cortland Nites, Campus Activities, $18,750
Distinguished Voices in Literature, English/Heather Bartlett, Instructor Co-Director, Distinguished Voices in Literature, $2,000
EOP Awards Dinner, Lewis Rosengarten, $3,000
EOP Chi Alpha Epsilon Ceremony, EOP/Lewis Rosengarten, $1,000
EOP Summer Institute, EOP/Lewis Rosengarten, $10,000
Family Weekend 2019, Campus Activities, $4,500
Greek Life, Sandra Wohlleber, Associate Director, Campus Activities and Greek Affairs, $600
Informed Literacy Strategy Instruction, SUNY Cortland Literacy Department/Mary-Jo Morse, $2,500
Interviewing for Educators, Michelina Gibbons, $750
Kente Celebration, Multicultural Life and Diversity Office, $2,500
Leadership Programs, Campus Activities, $5,000
Louis Larson Lecture and Conference Series, Sexual Orientation and Gender Identity Expression (SOGIE) Committee, $1,000
Making History: Orienting History Majors to the Discipline and Department at Camp Huntington, History Department, $2,620
Midnight Breakfast, Christopher Kuretich, $4,000
MLDO Peer2Peer Mentor Diversity Retreat, AnnaMaria Cirrincione, $2,500
Musical Legacy Project, Rachel Sluberski, $3,120
Native American Events, Native American Studies/Dawn Van Hall, $600
New Student Orientation, Marinda Souva, $7,000
Non-Traditional Student Support and Awareness, Cheryl Hines/Advisement and Transition, $1,910
Open Mic Night, Lauren Scagnelli/Connor Berg, $10,000
Opening Weekend Sexual Assault Prevention Speaker, It's On Us Action Team, $2,000
PAWS for Stress Relief, Health Promotion, $2,600
Photography Incentives, Marketing Office/Renee Novelli, $1,000
Promoting Personal Growth and Global Awareness for SUNY Cortland Students, SUNY Cortland International Programs Office, $10,500
Proposal for institutional support to advance the mission of SUNY Cortland and CGIS through education, scholarship, and outreach, Mecke Nagel, $600
Public Engagement in Tropical Room of SUNY Cortland Greenhouses, Steven B. Broyles, $3,500
Public Rhetorics in Seneca Falls, NY, Laura J. Davies, $400
Second Language Educators' Conference: A Conference for Second Language Teachers and Teachers in Training, Patricia Martínez de la Vega Mansilla and Paulo Quaglio, $2,000
Speaker Series, Jaroslava Prihodova, $1,000
Take a Transfer To Lunch, Emily Quinlan, Coordinator of Transfer Student Services, $1,500
The Project for East and Central Europe: A League of Nations (2019-2020 Theme), Project for East and Central Europe, $800
Three Programs of Public Forum, A Taste of Asia, and Asian Reception Staged by the Asian/Middle Eastern Studies Committee (AMES), Asian/Middle Eastern Studies, $2,000

Suggest a feature story
---
Faculty/Staff Activities
Patrick Donnelly and Alyson Dearie
Patrick Donnelly and Alyson Dearie, Kinesiology Department, along with 17 athletic training students, attended the New York State Athletic Trainers Association (NYSATA) Lobby Day on May 7 at the New York State Capitol in Albany. This was an opportunity for students and faculty to become active in their profession, engage their legislators and advocate for the Athletic Training Licensure Act (A5499/S5127). In addition to meeting with NYSATA President Jeff Sage of Daemen College, and NYSATA Governmental Affairs Committee members Aimee Brunelle and Deanna Errico, the athletic training students met with Assemblywoman Michaelle C. Solages and Senator Rachel May who are co-sponsors of the bill. Throughout the day, the group met with their legislators and members of the higher education committees advocating for licensure for athletic trainers in New York State, and educating them about the profession of athletic training.
The students included Dean Biancaniello, Ron Chrysler, Danielle Cook, Grace DeStefano, Kelsi Donaldson, Abby Graeb, Ryan Hill, Emily Hynes, Taylor Kenney, Caroline Kiefer, Morgan Koenig, Caitlin O'Mara, James Pak, Kalyn Powell, Amber Rice, Justin Valentine and Richard Wells.
John C. Hartsock
John C. Hartsock, Communication and Media Studies Department, recently had one of his books translated and published in Mandarin Chinese. A History of American Literary Journalism: The Emergence of a Modern Narrative Form has been published by Fudan University Press in Shanghai. The translation was released in the U.S. at the 14th Conference of the International Association for Literary Journalism Studies held earlier this month at Stony Brook University. It was translated by Li Mei, professor of journalism at South China University of Technology in Guangzhou, China. It was originally published in 2000 by the University of Massachusetts Press and is still in print. In 2001 it was honored with the Best History Award of the Association for Education in Journalism and Mass Communication for its publication year, and the similar award of the American Journalism Historians Association. It was also published in Romanian in 2015.
In related news, the International Association for Literary Journalism Studies awarded the third "John C. Hartsock Award for Best Article" published in Literary Journalism Studies to Lindsay Morton of Avondale College in Macquarie, Australia for her article "The Role of Imagination in Literary Journalism." This was for 2018 publication and was the third year for the international award, with previous recipients from South Africa and the United Kingdom. The award was founded by the association to honor Hartsock as the founding editor of the journal during its first five years of publication. This year the journal celebrated its tenth year of publication.
Moyi Jia
Moyi Jia, Communication and Media Studies Department, recently presented two papers at the Eastern Communication Association Convention held April 10 to 14 in Providence, RI. They are titled, "Communicating Social Support to Enhance Student Emotional Wellness: Exploring Supportive Message Sources, Types, and Effectiveness" and "Computer-Mediated Communication and the Dual Identification in Chinese Organizations."
Kathleen A. Lawrence
Kathleen A. Lawrence, Communication and Media Studies Department, recently received word that her speculative poem "Dark Sky of Shimmering Forget-me-nots" has been accepted for publication by Lucent Dreaming Magazine in their forthcoming Issue 6.
Thomas Lickona
Thomas Lickona, Center for the 4th and 5th Rs, had his Narnian Virtues project featured in the May 6 issue of the online magazine, MercatorNet. The project is directed by Mark Pike, professor of education at England's University of Leeds, and investigates "how to use the Narnia novels to help children understand and value the virtues, enact them in their own lives and curb opposing bad habits. At the heart of this project has been a partnership with parents—asking them to talk about the virtues with their children in the flow of family life and to promote their practice in everyday interactions."
Celeste McNamara
Celeste McNamara, History Department, participated in a workshop on May 3 titled "Confession, Truth, and Power: A Conversation," sponsored by Syracuse University's Department of History, Humanities Center, and Medieval and Renaissance Studies Program. She presented a paper titled "Confession and Scandal in the Catholic Church."
Vierne Placide
Vierne Placide, Health Department, presented a paper titled "Factors influencing opioid abstinence and retention in Medication-Assisted Treatment for opioid addiction" during the Opioids and Behavioral Health plenary session, in addition to a poster presentation titled "Providing integrative services with an integrative workforce in Generation Rx: A review" at the 2019 Public Health Partnership Conference (NYSPHA/NYSACHO), held May 1 to 3 in Cortland, N.Y.

Submit your faculty/staff activity