Professor's AIDS Day Film Event Honors Activist Brother
11/22/2016
When Henry Nicols in 1991 became the first American high school student to intentionally announce that he lived with AIDS, the aspiring Eagle Scout immediately gained international attention. Nicols, then 17, quickly became a nationally respected activist whose efforts inspired untold numbers of lives.
None of those lives, however, was as permanently transformed as that of his older sister, SUNY Cortland associate health professor Jena Nicols Curtis.
Curtis, then a college sophomore aiming for law school, dropped out to spend time with her brother. They ended up sharing that precious time on the road, traveling the country as Henry worked to put a human face on a devastating disease that had been shrouded in secrecy and stigma since the epidemic began in the early 1980s.
"During the first year we traveled to more than 100 schools," Curtis said. "We had some days where we would speak at two to three schools, and one month we were on the road for 26 consecutive days."
SUNY Cortland was one of the campuses they visited that first year. Nicol's taboo-breaking talk resulted in a front-page story in the Cortland Standard that featured a photo of the siblings.
Nicols soon gained the attention of national and international news media. He was featured in both Parade and People magazine, and appeared, with his sister by his side, as a special guest to the ABC Special "Growing Up in the Age of AIDS" with Peter Jennings.
"I am living with AIDS – I am not dying of AIDS," Nicols explained to Jennings.
In 1993, HBO created an award-winning documentary – "Eagle Scout: The Story of Henry Nicols" – that chronicled his journey and how his family came to terms with a disease that at the time was considered a death sentence.
Her brother's brave decision also marked the start of a different life path for Curtis.
Inspired by the five years she and Nicols spent making public presentations about HIV/AIDS, Curtis finished school and went on to earn a doctoral degree in health education from Columbia University. Her career since has been one of education and advocacy, specializing in sexual health, marginalized sexualities, health disparities, international health and sexually transmitted diseases such as HIV/AIDS.
Worldwide, approximately 36.7 million people live with HIV/AIDS. Although great progress has been made in treatment and prevention, global disparities, cultural stigma and discrimination continue to make victims' struggles against the disease even more painful and there is much that needs to be done, Curtis said.
That is one of the reasons why Curtis is paying tribute to World AIDS Day by honoring the 25th anniversary of her brother's courageous decision to speak out publicly about AIDS. At her urging, SUNY Cortland will screen the film "Eagle Scout: The Story of Henry Nicols," on Thursday, Dec. 1, in Old Main Brown Auditorium, from 7 to 8 p.m. Immediately following the viewing, a reception will be held in the Old Main Fowler '52 Grand Entrance Hall. Nicols' family members will be present to remember both the young man they loved and the activist they respected.
Nicols – born with the genetic disease of hemophilia – was the recipient of ongoing treatments of blood transfusions at a time when the United States' blood supply was not as carefully screened. Tainted blood infected him, and he was diagnosed with HIV in 1985 at the age of 12.
"This was a time when no one talked about HIV, so my family kept the news a secret and sought treatment for years down in New York City – and we lived four hours away," said Curtis, who grew up with her brother in the small, Upstate New York community of Cooperstown.
As a result of Nicols' compromised immune systems' inability to fight off the common infection of thrush, the then 17-year old was diagnosed with AIDS on Nov. 3, 1990. Curtis quit college a few months after the family received the life-changing news.
Nicols – a Boy Scout who spent much of his youth practicing the group's values of service and leadership – found himself frustrated by a lack of purpose in his life.
"Here he was dealing with this disease – and he was sick of being surrounded by fellow [high school] students who only cared about trivial things," Curtis said. "He wanted to do something bigger – something that mattered."
Her brother saw past the stigmatizing diagnosis of AIDS and set his sights on earning the coveted status of Eagle Scout – the highest achievement in the Boy Scouts of America – by using his illness as a leadership project for audiences across the world.
"Henry announced to the public – which was a big deal – that he had this disease," Curtis said.
His courage to break the silence about living with AIDS was historic. Nicols became the first high school student to ever come out publicly about his diagnosis.
As part of his Eagle Scout leadership project, held a news conference at his high school to announce that he had the illness. Then Nicols and Curtis together spent five years traveling around the United States and beyond, conducting AIDS education programs to more than 300 colleges and high schools.
Nicols' determination, along with his older sister's unwavering support, led him to testify at congressional hearings and discuss AIDS-related issues with both President George H. Bush and his White House successor, President Bill Clinton.
His willingness to share his message about HIV/AIDS victims' crippling fear of rejection, lack of social acceptance and need to live in secrecy touched the lives of many.
"People would line up by the dozens to hug him," Curtis recalled. "[They] would cry as Henry told his story."
Curtis' 11 years as a faculty member at SUNY Cortland has included research and education work on a variety of health-related issues, as well as global advocacy work, most recently in India.
Awarded a pair of research grants, Curtis has taken students to India to do research on the health of marginalized groups and advocate on their behalf.
"People with leprosy – which is a curable disease – are horribly stigmatized as sick and cannot return to their home," Curtis said. "Who defines what makes someone sick – what are the rules?"
As she did while touring with her brother, Curtis advocates for the de-stigmatization and health needs of social outcasts. In India, for example, Curtis and her students work with a rehabilitation center for people living with leprosy, and a group home for 64 poor children from tribal families.
Based on her experience, she teaches how to see issues through a cultural lens.
"These [tribal] children barely have two outfits of clothing, they don't have toys, cell phones, or even see their parents on a regular basis, but they are the happiest kids," Curtis added.
Much like the impact her brother had by creating a public platform that drew attention to the fears and secrecy of lives affected by AIDS, Curtis continues to advocate for a communities of people who remain invisible to society.
Defying experts' grim prediction of Nicols' life expectancy, he lived with AIDS for 10 years, but lost his battle against the disease on May 8, 2000.
"Henry was full of life – he lived the best life of anyone I know." Curtis said.
Non-traditional Students Tell Their Stories
11/22/2016
The five scholars honored during SUNY Cortland's annual Non-Trad Week from Nov. 11 through Nov. 18 all serve as perfect examples of how such students are anything but traditional.
Most of these students took a roundabout route to higher education but now show a dedication that inspires classmates.
Each of the College's approximately 300 non-traditional students has a unique, and usually compelling, story.
For example, Heather Jones, a classically trained soprano, is singing the praises of SUNY Cortland as she earns a degree in childhood and early childhood education while minoring in music and concentrating in humanities. Outside her major, the 32-year-old is taking music courses and professional voice lessons. Her ultimate goal is to connect with youths and adults through the beautiful sounds she can make in their ears.
The skating rink is Tamara Shannon's classroom. She roller-skates, coaches and trains others with a competitive roller derby team in Ithaca, N.Y. Drawing on her academic background of helping people with chemical dependency, Shannon is actually weaving her skate coaching ambitions and credentials into her therapeutic recreation major at SUNY Cortland. The 45-year-old also is raising a pre-teen and a teenager and is recently remarried.
Eli Feathers, 35, is a senior exercise science major living in Truxton, N.Y., who balances duties as husband and parent of four children, including two stepchildren, with a keen ambition to excel as a physical therapist helping clients overcoming daunting rehabilitation obstacles.
At 25, T.J. Keegan stands out for his daily formal suit-and-tie attire. Originally planning to study medicine, he's embraced his second career choice, the study of law, as a political science major, with a zest that touches the entire campus community. Notably, he organized many events designed to prepare students of all political stripes to participate as citizens in the recent presidential elections.
Ten years ago, Lei Chen was a typical foreign exchange student spending a year at a Cazenovia High School. Now 29, Chen has returned to upstate New York to earn a degree in English as a second language and in so doing help support his mother and brother living back home in China. He embraces a second family in America.
Nationwide, non-traditional college students — defined as students older than 23, students raising children, students working full time, students with prior military experience or students who have an interruption in their education – make up an increasingly large segment of campus populations, according to Cheryl Hines, coordinator of student outreach and non-traditional student support.
That's why SUNY Cortland took the past week to recognize and celebrate these dedicated students.
---
Capture the Moment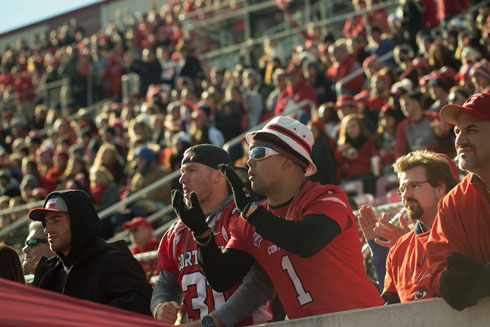 The Red Dragons defeated the Ithaca Bombers, 28-16, to win their seventh straight Cortaca Jug rivalry game in front of an estimated 10,000 fans at the Cortland Stadium Complex on Nov. 12. Billed as "the biggest little game in the nation" by Sports Illustrated, the annual Cortland-Ithaca football contest has been one of the top draws in NCAA Division III football for decades and a SUNY Cortland tradition for more than half a century.
---
In Other News
Vitamin C is Topic of DiNardo Lecture Dec. 1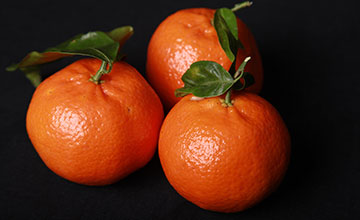 11/22/2016
The first vitamin that people think of is 'C.' Everyone knows they need to swallow just one tablet daily or take a sunny swig of fruit or vegetable juice to stay healthy. It's simple.
But according to Patricia Conklin, SUNY Cortland professor of biological sciences, the vitamin — also called ascorbic acid — is anything but simple.
| | |
| --- | --- |
| | |
| | Patricia "Tricia" Conklin |
Humans first recognized its powers as early as 1753. Early scientist James Lind wrote a "Treatise on the Scurvy," in which he described his research on the curative effects of citrus fruits on scurvy, the devastating disease that plagued sailors of the era.
However, yesteryear's biologists didn't have any idea why eating oranges and lemons worked. L-ascorbic acid, the chemical agent responsible for the prevention of scurvy, wasn't identified until 1932.
Conklin plans to explain all this and more on Thursday, Dec. 1, at SUNY Cortland.
Her hour-long talk, "The Making of Vitamin C: A Story in Two Acts," begins at 4:30 p.m. in Bowers Hall, Room 1129.
Conklin will deliver the lecture as only the second recipient of the Dr. Peter DiNardo '68 and Judith Waring Outstanding Achievement in Research Award.
A reception will follow at 5:30 p.m. in the Bowers Hall Lobby.
The events are free and open to the public.
When it comes to ascorbic acid, few people know that plants have a distinct advantage over primates, including humans, Conklin noted. Namely, plants can thrive because they metabolize their own supply of Vitamin C. By comparison humans, other primates and a few other animals will wither on the vine, so to speak, if they can't find and consume the chemical agent somewhere in nature.
"Plants synthesize ascorbic acid not because of altruistic intent but rather because in plants ascorbic acid has a major role as an antioxidant, is required for the activity of several enzymes, and also acts as an important signaling molecule," Conklin said.
In Act I, she will address the question of why humans are unable to make ascorbic acid while plants and many other animals can.
"Note that plants make ascorbic acid via a very different process than do animals," Conklin said.
In Act II, Conklin will summarize the understanding of how plants synthesize this important small molecule.
In closing, she will explain how this basic plant biology research is relevant to our future.
Conklin received the DiNardo Award for her ceaseless efforts to further the field of molecular genetics, said Bonni Hodges, chair of the College Research Council, which screens all award nominations and recommends their choice to Mark Prus, provost and vice president for academic affairs.
A molecular geneticist, Conklin is internationally regarded for her studies on the regulation of ascorbic acid biosynthesis in plants, Hodges noted.
"Her research is of considerable interest because vitamin C is a powerful dietary nutrient in humans, but also because it is an important antioxidant and protectant from photo-oxidative stress during plant growth," she said.
Conklin's work has led to collaborations with the field's top research labs at the University of Exeter in Great Britain and the Boyce Thompson Institute at Cornell University, Hodges noted. She involves undergraduates as research assistants in her work, most recently by taking two students with her to Great Britain for a month. Her findings have been published in Plant Physiology, Journal of Experimental Botany, Journal of Biological Chemistry, and Plant, Cell & Environment.
Conklin's contribution to science could be used to develop and test "more resilient crop strains to meet the dietary and biofuel needs of our growing population during a time of climate change," Hodges said.
The DiNardo-Waring Award, named after the late Peter DiNardo '68 and his wife Judith Waring, seeks to celebrate the role that research plays at a primarily undergraduate teaching institution. DiNardo, a SUNY Cortland graduate, was an outstanding educator who influenced the modern, clinical practice of psychology in the areas of fear, panic and anxiety on an international scale. A SUNY Distinguished Teaching Professor of psychology who taught 34 years at SUNY Oneonta before his death in 2008, DiNardo's dedication to students earned him a 1995 SUNY Chancellor's Award for Excellence. Waring established the $1,000 award in 2014 to annually honor a SUNY Cortland faculty member for research conducted outside the classroom.
For more information or directions, contact Amy Henderson-Harr, assistant vice president of research and sponsored programs, at 607-753-2512.
BFA Thesis Exhibitions Set to Open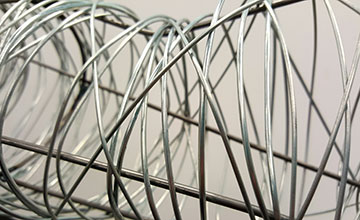 12/06/2016
Jerome Tiunayan's paintings explore the lingering effects of childhood sexual repression. By likening the condition to a contagious illness, the award-winning work by this SUNY Cortland student from Brooklyn, N.Y., illustrates growth and metamorphosis of an internal conflict as an outward bodily manifestation.
Art and Art History Department classmate Josephine Cook lives on the Onondaga Nation Territory south of Syracuse, N.Y. Her work — depicting traditional oral stories of the Haudenosaunee Native American Confederacy — already has earned her commissions and honors.
Both seniors hope to receive their Bachelor of Fine Arts (BFA) in December. Each plans a showing next month to fulfill their BFA thesis exhibition requirement.
| | |
| --- | --- |
| | |
| | Jerome Tiunayan's 2016 acrylic-on-canvas painting is titled "I should have stretched first!" |
Their artwork will be displayed in Dowd Fine Arts Center from Thursday, Dec. 8, to Wednesday, Dec. 14.
Tiunayan's exhibition, titled "Warts and All," may be viewed in the building's Dowd Gallery, where the open hours are 10 a.m. to 4 p.m. Monday through Friday and by appointment.
Cook's installations will be displayed in the Critique Space on the ground floor of the Dowd Fine Arts Center at SUNY Cortland. The viewing hours are from 7:30 a.m. to 9:30 p.m. weekdays.
Opening receptions for both artists and students in a related interactive exhibition will be held concurrently from 4:30 to 6 p.m. on Friday, Dec. 9.
Tiunayan and Cook will each give a brief artist's talk at around 5:30 p.m.
Students in Martine Barnaby's Interactive Media class have installed their collaborative works relating to Tiunayan's exhibition in the East Wing off the main gallery. Their display, running concurrently with the BFA exhibitions, is titled "LOSS: an Interactive Installation."
The exhibitions and related events are free and open to the public.
Jerome Tiunayan
Tiunayan has majored in studio art with a concentration in painting. His work has been exhibited in the Best of SUNY Student Art Exhibition 2016 at the New York State Museum in Albany, N.Y. He was awarded third place in SUNY Cortland's Student Select 2015. Last year, the College presented him with a Norma Smocynski Schlager '62 Scholarship for the Arts.
"Warts and All" will combine influences ranging from grotesque 19th-century medical illustrations to underground commix, which Tiunayan uses to weave several narratives revolving around a singular character.
| | |
| --- | --- |
| | |
| | Jerome Tiunayan's 2016 in-on-paper piece is called "Patient Zero." |
"This exhibition is a way of answering a question that has plagued me for years: 'What if the parts of me I tried to hide were the first things people saw?'" Tiunayan said.
"Consequently, upon seeing the work, the viewer is placed in a position to cast judgment, deciding if the character should be empathized with or shunned."
Josephine Cook
Cook's work consistently has been included in the juried Art Exhibition Association Student Select Shows. Her pieces also were exhibited at Memorial Library in the College's Best of Student Select in Spring 2015 and 2016.
In Fall 2012, she designed selections chosen by the Syracuse Cultural Workers to create their "How to be an Ally" series in collaboration with Neighbors of the Onondaga Nation. The following summer, Cook was commissioned to create a tile mosaic replica of the George Washington Belt for the Onondaga Nation Human Resources office.
Her exhibition will consist of a mixed-media installation that merges woven fiber pieces with welded sculptural forms.
Cook said she takes on the role of the storyteller by exhibiting a physical representation of the origin of the Haudenosaunee. "Origin" depicts the creation story of her people beginning with the tale of Sky Woman.
| | |
| --- | --- |
| | |
| | Josephine Cook shared this details of two installation pieces she made this year, "Water fiber weaving" and, above left, "Welded goose sculpture." |
"My hope is to prevent the traditional stories from vanishing from my people while educating all who view the work of their traditions," Cook said.
For more information about the BFA Thesis exhibitions or Dowd Gallery, contact the gallery at 607-753-4216.
Interactive Media Class
Martine Barnaby's Interactive Media students designed "LOSS: an Interactive Installation" to bounce their own creative reflections off Tiunayan's current exhibition.
The work is by student artists Ashleigh Cerrato, Carly Gialanella, Melissa Sprole, David Weaver and their teaching assistant, Matthew Oswald, according to Barnaby, associate professor of art and art history.
| | |
| --- | --- |
| | |
| | The Interactive Media class will share their installation work relating to Jerome Tiunayan's BFA exhibition also in the gallery. |
Cortland Coach Inducted into New York State Baseball Hall of Fame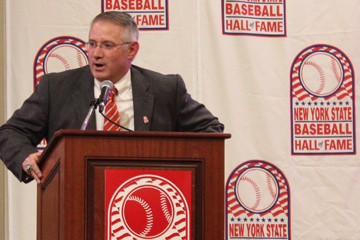 11/21/2016
Cortland baseball head coach Joe Brown was inducted into the New York State Baseball Hall of Fame during the organization's annual awards luncheon Sunday, Nov. 13 in Troy, N.Y.

Brown was among a group of honorees that included, among others, former major league players Willie Randolph, John Franco, David Palmer and the late John Cerutti, current New York Yankees television announcer Michael Kay, and the 2016 Little League World Series championship team from Maine-Endwell Little League.

Brown's accomplishments in his 17 years as Cortland's head coach include:

* 2015 NCAA Division III Champions
* 2005 and 2010 NCAA Division III Runners-up
* 10 NCAA Division III World Series Appearances
* 17 NCAA Division III Tournament Appearances
* 15 SUNYAC Championships
* 2015 ABCA and D3baseball.com National Coach of the Year
* 10-Time ABCA New York Region Coach of the Year
* 6-Time SUNYAC Coach of the Year
* 2014 and 2015 D3baseball.com New York Region Coach of the Year
* 2009 and 2015 ECAC Division III Upstate New York Coach of the Year
* 2015 Skip Bertman Coach of the Year Finalist
* Overall Record in 17 Years: 641-164-3 (.795)

Brown is a 1990 graduate of Ithaca College and was a player on the Bombers' 1988 national championship team.
Photo by Michael Clock
College Supports 2016 CROP Hunger Walk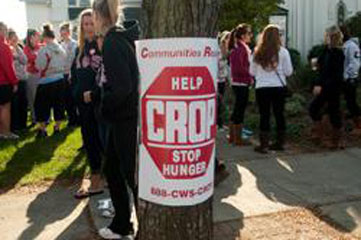 11/22/2016
With donations still coming in, October's annual CROP Hunger Walk was a successful event that saw more than 90 percent of its walkers come from SUNY Cortland.
The Oct. 23 walk has raised over $10,000 so far, with more than $6,000 coming from the College community, especially students associated with Greek organizations.
"We are grateful for the continued involvement of the SUNY Cortland community," said Jim Miller, a lecturer in the College's History Department and a lead organizer of local CROP Hunger Walk efforts. "The Greek organizations' membership continues to grow and their participation is invaluable."
Cortland-area food pantries and feeding programs will receive 25 percent of the funds raised by the event. The Church World Service sponsors more than 1,600 similar walks across the U.S. and has raised nearly $4 million for food banks and other similar programs across the country.
Several campus groups received plaque recognitions for their contributions. Four groups return as fundraising leaders. They include:
SUNY Cortland softball team - $1,695
Theta Chi fraternity - $613
Interfaith Crew - $625
Val Widdall's COR 101 Class,
the VALiant Educators End Hunger - $504

Suggest a feature story
---
Faculty/Staff Activities
Seth N. Asumah
Seth N. Asumah, Africana Studies and Political Science departments, was a recipient of the Alumni of Distinction honor at a ceremony at the State University of New York College at Oneonta in September. The Alumni of Distinction honorees are selected in recognition of their "demonstrated leadership, superior career achievement and distinguished service." Asumah is a SUNY Distinguished Teaching Professor, chair of the Africana Studies Department and a political science professor. He is the author, co-author and co-editor of 11 books and over 100 articles, book chapters, reviews and essays and a recipient of more than 20 international, national and local awards and honors. At SUNY Cortland, Asumah's recognitions include the Excellence in Teaching Award, Rozanne Brooks Dedicated Teacher Award and Outstanding Achievement in Service Award. As a member of many soccer referees' associations, Asumah has officiated soccer matches for 35 years at the international, national, state and local levels.
Diane Craft
Diane Craft, Physical Education Department, was an invited presenter at the China Research Center on Sports for Persons with Disabilities Forum at the Beijing Sports University. She gave two lectures on inclusive physical activities with young children with disabilities on Oct. 28 and 29.
Jena Nicols Curtis
Jena Nicols Curtis, Health Department, was named coordinator for the Women, Gender and Sexuality Studies Program. The academic minor, which is part of the Center for Gender and Intercultural Studies, engages students in interdisciplinary research and pedagogy to examine the ways that concepts of gender, sexuality, race, nation, class, ethnicity and ability shape our world. Curtis is an associate professor of health whose research interests focus on gender and sexuality. In 2014, she received a Chancellor's Award for Internationalization for a study abroad program that she developed. The public health research course takes students to Southern India for a month each summer to explore the impact of gender, class and religion on public health disparities. In April 2016, her article on how EMS providers can most effectively respond to campus sexual violence was a feature article in the Journal of Emergency Medicine. In September 2016, Curtis was invited to Quantico, Va., to deliver sexual violence prevention training to the Sexual Assault Prevention and Response (SAPR) Branch for Marine Headquarters.
Kevin Dames
Kevin Dames, Kinesiology Department, co-authored an article, "Averaging Trials Versus Averaging Trial Peaks: Impact on Statistical Tests," that was accepted for publication in the Journal of Applied Biomechanics. The paper addressed the methodological issue in biomechanics of how to select peaks from time series data. The authors demonstrated, through experimental data and phase shifted sine waves, that peaks are significantly underestimated when selected from an average profile.
Ryan Fiddler, Erik Lind, James Hokanson and Phil Buckenmeyer
Ryan Fiddler, Erik Lind, James Hokanson and Phil Buckenmeyer, Kinesiology Department, attended the American College of Sports Medicine regional conference on Nov. 3 and 4 in Harrisburg, Pa. Lind presented "Altering Awareness: Attentional Focus Responses to Weighted and Unweighted Walking and Running on a Treadmill," with Kinesiology Department co-authors Hokanson, Debra Van Langen, Larissa True, Fiddler and graduate student Saige Hupman.
James Hokanson
James Hokanson, Kinesiology Department, was senior investigator on a research study with kinesiology undergraduate student Allison Schumann, who was awarded Top Five Student Researcher at the American College of Sports Medicine regional conference held Nov. 3 and 4 in Harrisburg, Pa. There were more than 100 submissions from colleges and research 1 universities throughout the mid-Atlantic region, and over 700 attendees. Their research explores running economy on a lower body positive pressure treadmill.
Erin Morris
Erin Morris, Sport Management Department, presented "Youth Sport Retention Through Non-Traditional and Recreational Sports" at the North American Sociology of Sport Conference on Nov. 4 in Tampa, Fla. The presentation was part of a round table titled "Socio-Cultural Trends that Influence Youth Motivation and Enjoyment in Sport." The roundtable considered the current issues facing participation and retention in sport and the initiatives that could be used increase youth participation, particularly from youths that are often underrepresented in the elite sport, pay for play models.
Melissa Morris
Melissa Morris, Physics Department, presented an invited talk at the "Before the Moon" workshop held Nov. 7-10 at the Earth and Life Science Institute, a part of the Tokyo Institute of Technology, in Tokyo, Japan. Also, Morris was invited, along with the other workshop attendees, on a tour of the JAXA (Japanese Space Agency) facilities, with particular emphasis given to the Hayabusa 1 and Hayabusa 2 asteroid sample return missions.
Robert Spitzer
Robert Spitzer, Political Science Department, is author of an article titled, "Guns Return to American Elections," posted as part of a compendium of articles titled "U.S. Election Analysis 2016" produced by the Centre for the Study of Journalism, Culture, and Community at Bournemouth University of the U.K.
Tadayuki Suzuki
Tadayuki Suzuki, Literacy Department, presented "Implementing the DLTA with Kamishibai (Japanese Paper Theater)" at the New York State Reading Association Conference on Nov. 14 in Rochester, N.Y.
Dennis L.C. Weng
Dennis L.C. Weng, Political Science Department, participated in a live interview via Skype with news channel ETTV in Taiwan on Nov. 8, to discuss the 2016 U.S. presidential election. Also, he was invited to publish an op-ed article about the election in The United Daily News newspaper in Taiwan.
Tiantian Zheng
Tiantian Zheng, Sociology/Anthropology Department, was invited by the University of Chicago to deliver a book talk on her book Sex Trafficking, Human Rights, and Social Justice on Nov. 21.

Submit your faculty/staff activity