Cortland Again Ranked One of America's Top Colleges
09/09/2014
SUNY Cortland has once again been listed among the nation's best colleges in annual rankings by two separate, nationally respected publications: U.S. News & World Report and Money magazine.
Cortland ranked 70th among masters-degree-granting institutions in the North region of U.S. News & World Report's 2015 Best Colleges edition. That's consistent with last year's ranking and improved from its 2013 ranking of 79.
This summer, SUNY Cortland was ranked in the top 20 percent of 1,500 colleges reviewed by Money magazine in its annual listing of institutions that provide the best education for the cost.
Both magazines use a mix of different factors in compiling their rankings, including graduation rates, admission selectivity, tuition and educational debt.
"We are very proud of our institution and the educational experience we offer our students," SUNY Cortland President Erik J. Bitterbaum said. "We strive to make sure our students have every opportunity to reach their goals, and it is always gratifying when an outside organization recognizes that quality of effort."
SUNY Cortland's six-year graduation rate of 69 percent is one of the highest in the SUNY system. Its "success rate" — a measurement SUNY uses to track persistent students who remain enrolled at Cortland or another institution after six years — is 92.6 percent, the highest of any SUNY comprehensive college.
SUNY Cortland did well relative to other SUNY institutions — Money magazine's survey ranked only the research campuses of Binghamton University and the University at Albany higher — but most of SUNY's 64 colleges and universities did very well relative to similar schools nationwide.
"Again this year, we are proud to see so many of our SUNY campuses recognized as being among the best nationally by U.S. News and World Report," said SUNY Chancellor Nancy L. Zimpher. "In every community across New York state, SUNY colleges and universities like SUNY Cortland offer students top-quality degree programs and applied learning opportunities that prepare them for success in today's 21st-century global economy. "
C-Club Induction Highlights Busy Sports Weekend
09/09/2014
A busy sports weekend at SUNY Cortland includes the annual C-Club Hall of Fame induction, a celebration of teams coached by one of college softball's best and a statewide broadcast of Saturday's football home opener.
The action starts Friday with special recognition of Red Dragon softball squads coached over the past 20 years by head coach Julie Lenhart. Her teams of the past two decades are the latest to be celebrated with a C-Club Classic Teams Reunion, which honor noteworthy groups from the College's rich athletics history.
Lenhart has amassed 665 wins at Cortland since 1995, in addition to 120 in five years as head coach at Wisconsin-Platteville. She has led her teams to eight State University of New York Athletic Conference titles and 13 NCAA Div. III tournament appearances, advancing to the NCAA Div. III World Series seven times, including a national runner-up finish in 2013 and a fourth-place finish in 2011.
She will be inducted into the National Fastpitch Coaches Association Hall of Fame in December.
Saturday's football home opener against Brockport will be televised live through most of Upstate New York on Time Warner Cable Sports Channel (TWCS), with kickoff slated for noon. In many areas, TWCS is available on digital channel 323. In some areas, the game will be broadcast on TWCS2 or TWCS3. Fans are advised to check local Time Warner listings for more details.
Cortland dropped a 51-48 overtime heartbreaker to Buffalo State in its first action of the season Saturday. The Red Dragons will kick off conference action — their final season in the New Jersey Athletic Conference —Saturday, Sept. 27, at Morrisville State.
The 46th annual C-Club Hall of Fame banquet caps Saturday's festivities with the induction of a seven-member class. This year's inductees include Ross Phelps '43, Jack Radzavicz '59, Gary Wilson '68, Joan Neuendorf '83, David Cook '91, Kiki Seago '93 and Nate Leaman '97.
In-depth biographies on the College's newest C-Club hall of famers are available online.
---
Capture the Moment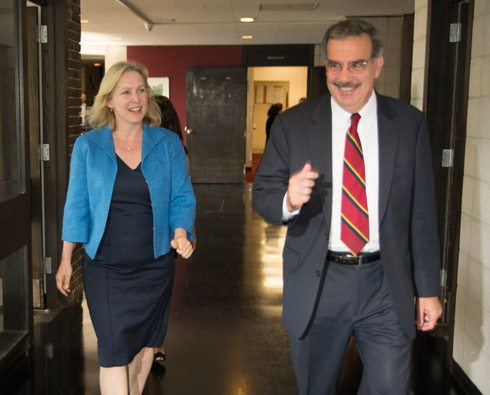 U.S. Sen. Kirsten Gillibrand leaves Corey Union with SUNY Cortland President Erik J. Bitterbaum on Friday after she addressed a group of about 170 people attending "Made in Rural America," one of just a handful of regionally focused forums aimed at increasing exports manufactured or raised in Upstate New York.
---
In Other News
Dowd Reopening Celebrated with Toy Piano Performance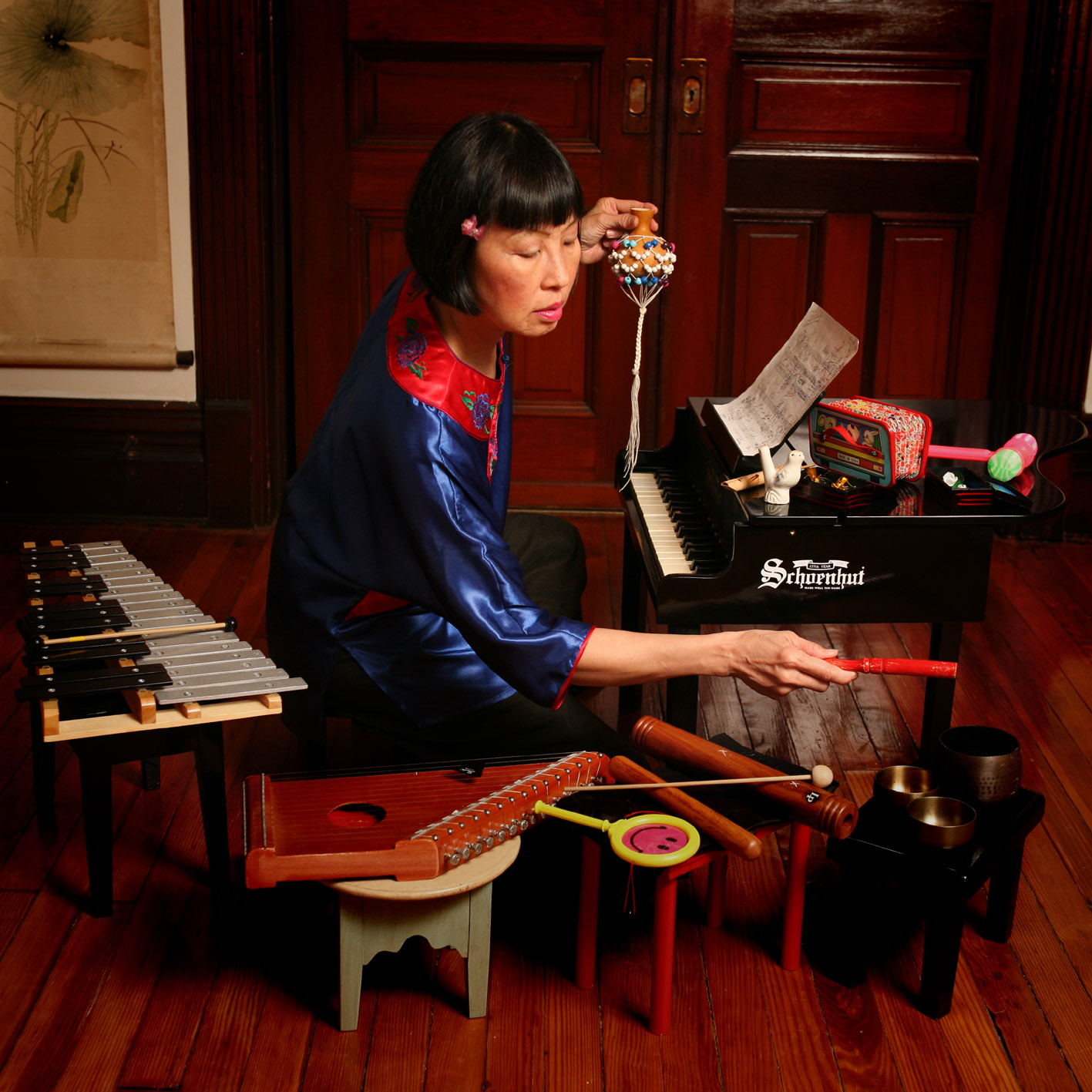 09/10/2014
Margaret Leng Tan doesn't just think outside the box.
She turns it into a musical instrument and plays it onstage in a formal concert setting; along with toy pianos, a bicycle bell and other children's playthings.
Tan, a classically trained pianist whose unique approaches and considerable talent led The New York Times to name her "Queen of the Toy Piano," will bring her avant garde performance to SUNY Cortland's newly renovated Ruth E. Dowd Fine Arts Center on Sept. 26.
The 8 p.m. concert by Tan, who received an honorary doctorate during SUNY Cortland's 2011 commencement, will officially mark the re-opening of the Dowd Theatre, which closed nearly two years ago for renovation. It is free and open to students, faculty, staff and members of the community.
SUNY Cortland President Erik J. Bitterbaum will host a re-opening ceremony featuring a reception and tours on that same day, from 11 a.m. to noon in the Recital Room.
"Margaret's one-of-a-kind performance is exactly the type of unconventional and groundbreaking work we were looking for to celebrate the re-opening of this exciting structure," Bitterbaum said. "Dowd is a creative hub for our college and Margaret Leng Tan is the very definition of creativity."
Tan's production, "CLANGOR!" features musical works performed using toy pianos, a hand-cranked music box and other sound-producing items that are rarely found beneath a spotlight playing next to a Steinway Piano. The show supports the belief of Tan's musical mentor, avant-garde composer John Cage, that music can be produced through nearly any object.
Tan, a native of Singapore now based in New York City, was the first woman to earn a doctorate from the prestigious Juilliard School of music. Through her professional friendship with Donna Anderson, professor emeritus of music at SUNY Cortland, and numerous campus concerts and visits, Tan has developed a deep relationship with the College.
During her commencement address in 2011, Tan urged young graduates to embrace the possibility of failure, learn from it and vow to fail better in the future.
"In the process of finding yourself a niche in this economically challenged environment, you will inevitably encounter setbacks and failures," Tan told the graduating class of 2011. "Do not be afraid. Failures are a good thing. They are not only the bruises inflicted by life, they are also our teachers."
Media Executive Visiting SUNY Cortland for Residency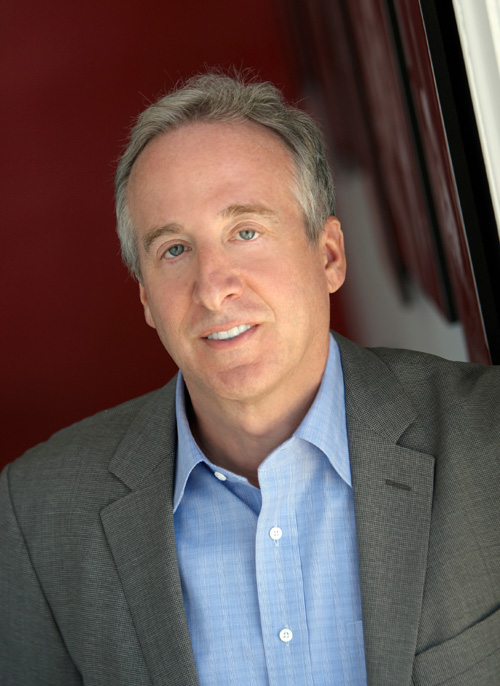 09/09/2014
Long before he launched a San Diego-based media consulting firm and before he helped establish one of the first all-news FM radio stations in the country, Michael Flaster '78 was the founding student manager of SUNY Cortland's WSUC-FM.
He's currently enjoying a weeklong executive in residence stay that includes classroom discussions with current students as well as a public talk Thursday, Sept. 11. The 3 p.m. lecture is free to attend and will take place in Brockway Hall Jacobus Lounge.
Flaster's distinguished career in new media, broadcasting and film spans 30 years and includes more than two decades in public radio and television, most recently as associate general manager with KPBS-FM in San Diego. Today, he serves as president of Traveling Mind Productions, a media consulting firm based in La Jolla, Calif. He has advised groups that include National Public Radio the National Endowment for the Humanities, the California Arts Council, Minnesota Public Radio and both public and commercial broadcasting systems in Eastern Europe's Republic of Moldova.
A former philosophy major and biology minor at the College, Flaster helped establish SUNY Cortland's FM radio start-up in 1976, bringing classics from the likes of Lennon, Dylan and the Dead to campus and the greater Cortland community. His winding path across the television, radio and film fields embodies the concept of media entrepreneurship he often stresses in talks with students.
"I didn't even take a communications course at Cortland," he said. "People who are exiting universities today, especially with communications degrees, really need to be entrepreneurial. They need to be innovative. They need to understand everything from communications theories to business to technology to design.
"They need to be able to create new categories of jobs."
His own media career started shortly after he graduated from the College, when he served as the assistant director of Corey Union and the director of student media services.
"It was the greatest job in the world," he said, rattling off responsibilities that included recording campus performances, organizing film festivals and concerts, and overseeing the FM radio station he helped lift off the ground.
During his weeklong stay through Friday, Sept. 12, Flaster will meet with current members of the student radio station as well as Communication Studies Department faculty members and undergraduates in courses that include Introduction to New Media, Digital Culture, and Media Criticism.
"The station provided me with a wonderful workshop, a way of learning about myself and giving back to the community, a way of expressing myself and learning about communications," he said. "I'm hopeful that coming back might be able to reinvigorate the (radio) operation so that it becomes more of a local resource that speaks specifically to the community with content developed by students."
Flaster went on to hold several radio positions in northeast Ohio after leaving Cortland, working his way up to director of programming and operations for National Public Radio affiliate WKSU-FM, an arts and cultural station that invented several new formats for its time. He earned a master's degree from Kent State University in 1988.
In 1989, Flaster moved to San Diego, where he's spent the past 25 years. At KPBS-FM, he served as architect of the station's news and information format and the executive producer for many of the station's premier local programs during a 12-year career.
"I came out to San Diego to do a station turnaround," said Flaster, who also pioneered a media convergence model at the station during the 1990s, one that produced content across all media — for television, radio and the Web.
Throughout his career, Flaster has weaved teaching opportunities with his professional obligations. He served as a visiting scholar at Columbia University's Graduate School of Journalism in 1997 and previously taught in the communications departments at Kent State University and San Diego State University. He also has lectured at the University of California, San Diego and New York University.
"My job is the best," he said. "I used to joke and I still do — I get paid to learn. I got paid to become a classical music aficionado. I got paid to appreciate opera. I got paid to learn about neuroscience and politics.
"And then hopefully, that learning translated into something for a larger audience."
Named Public Television's Programmer of the Year in 1995, Flaster's documentaries have appeared as part of the PBS national schedule. His radio work has received first-place honors for journalistic excellence in radio economic and feature reporting from the Southern California Radio/Television News Director's Association and from the San Diego Press Club. And his work as a television executive producer also has been recognized three times with first-place honors by the Southern California Radio/Television News Director's Association.
Flaster's other accolades include a Golden Eagle International Film Award from the Council on International Nontheatrical Events for a PBS surfing documentary, a duPont/Columbia Television Silver Baton Award, two Ohio State Awards, first-place honors from the Ohio Associated Press for large market news reporting and top honors from the American and Ohio bar associations for legal affairs broadcasting.
He was recognized as one of the "Top 50 San Diegans to Watch" in 1996 by San Diego magazine and was honored with a first-place award by Northern Ohio Live magazine for his work as a producer of National Public Radio's live, two-day Statue of Liberty centennial broadcasts from New York City in 1986.
Still, Flaster said his proudest accomplishment is the community building that occurred at the four stations he managed. One of those stations is WSUC-FM at SUNY Cortland.
"I think radio and the media have the opportunity, when they're really done well, to bind communities, to bring talent and ideas together in some very creative and dignified ways," he said. "I've had the opportunity to do that at four stations, and I think the communities have been better off for it."
Flaster has served as the president of the San Diego Center for Jewish Culture, chair of the San Diego United Jewish Federation's Community Relations Council and vice president of the Lawrence Family Jewish Community Center. He also previously assumed the roles of board president of the San Diego Visual Arts Foundation, vice president of LEAD San Diego and board member of the Public Radio Program Director's Association.
Flaster said he opts for volunteer work that's meaningful to him, just like his consultation projects and speaking engagements. That includes his visit to the College this week.
"I'll hopefully end up learning as much as the students," he said.
Gender Bender Science Talk Planned Sept. 18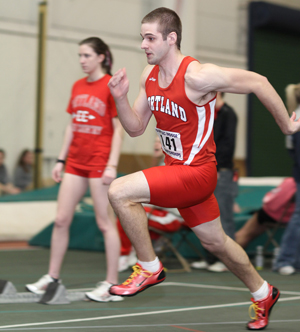 09/09/2014
Filling men's and women's sport team rosters becomes a scientific and ethical minefield in light of what now is known about gender, according to a scholar at Northwestern University's Medical Humanities and Bioethics Program.
View Alice Dreger's Sept. 18 lecture, which was recorded on video.
Alice Dreger, a professor of clinical medical humanities and bioethics in Northwestern's Feinberg School of Medicine, visits the campus on Thursday, Sept. 18, to discuss how many sports have historically been divided by gender — man/woman — although we've generally pretended the division is by sex — male/female. Many complications have arisen over these preconceptions.
Alice Dreger
Dreger's talk, "Who Should Count as a Woman on the Playing Field? The Questions of Intersex and Trans in Sports," begins at 7 p.m. in Sperry Center, Room 105. Presented by the Biological Sciences Department, the lecture is free and open to the public.
"The more that we learn about gender and sex, the more we know that drawing sex and gender divisions is not so easy," said Dreger, a historian of medicine and science, a sex researcher, a mainstream writer and a patient advocate.
Dreger, who has served as a consultant with the International Olympic Committee's Medical Commission on this question, will parse the issues and offer possible solutions.
So what should happen in sports? Dreger's presentation will explore this question taking into account biology, the nature of sport including the value of fairness and social justice concerns.
Since earning her doctorate in history and philosophy of science from Indiana University, Dreger has released two books published by Harvard University Press, Hermaphrodites and the Medical Invention of Sex and One of Us: Conjoined Twins and the Future of Normal. Her work has received much praise in the mainstream and scholarly literature, with One of Us earning positive reviews in The New Yorker and New England Journal of Medicine. In 2015, Penguin Press will publish her new book, Galileo's Middle Finger: Heretics, Activists, and the Search for Justice in Science, based on work supported by a Guggenheim Fellowship.
In the medical world, Dreger has served as a patient advocate and a consultant to pediatric specialists undertaking clinical reform, particularly in the treatment of children born with norm-challenging body types, including intersex, conjoined twinning, facial anomalies and short stature. Starting in 1998, Dreger served for five years as the chair of the Board of Directors of the Intersex Society of North America (ISNA), and later as its director of medical education.
She coordinated and edited the first two national medical consensus documents on the care of children born with sex anomalies, texts now widely cited in the medical literature.
In 2011, UTNE Reader named Dreger a visionary for her work on intersex. The same year, TED released her talk, "Is Anatomy Destiny?" in the "Sex, Secrets & Love Netflix" compilation that also included John Hodgman and Mary Roach. At the TED website, Dreger's lecture has been viewed more than 880,000 times. She also has appeared as a guest expert on Oprah, Savage Love, Good Morning America, and NPR, and in many original documentaries for network that include A&E, ABC, Discovery, PBS and HBO.
Science and ethics have challenged assumptions about who belongs where on the fields and courts of athletic competition.
Event sponsors, in addition to the Biological Sciences Department, include the Center for Ethics, Peace and Social Justice; the Center for Gender and Intercultural Studies; the Multicultural Life and Diversity Office; the LGBTQ Committee; the Campus Artist and Lecture Series; the Cultural and Intellectual Climate Committee; and the departments of History, and Recreation, Parks and Leisure Studies.
For more information, contact organizer Christa Chatfield, assistant professor of biological sciences, at 607-753-2235.
College to Recognize Constitution Day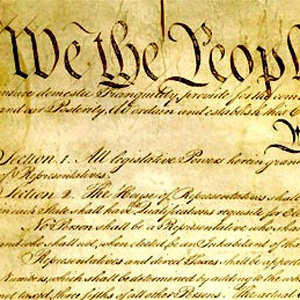 09/15/2014
SUNY Cortland will commemorate Constitution Day and the birth of U.S. democracy on Wednesday, Sept. 17, with a talk led by a constitutional law expert who also serves on the College's faculty.
Timothy Delaune, an assistant professor of political science and SUNY Cortland's pre-law advisor, offers "The Constituting Constitution, and How to Reconstitute It" at 4:30 p.m. in Brockway Hall Jacobus Lounge. The event, which will look at the U.S. Constitution as a set of principles that define the nation, is free and open to the public.
Delaune
Delaune's talk will address how the document is formally amended on its own terms, and it also will consider the constitutional convention amendment process as an avenue for democratic change — a method that has yet to be used.
Constitution Day recognizes the anniversary of the signing of the U.S. Constitution on Sept. 17, 1787, as well as the rights of all citizens, whether they are born in the U.S. or have earned citizenship through the naturalization process.
Delaune's constitutional law expertise relates to legal traditions, political theory and international law. He is a graduate of Georgetown University and the University of Chicago Law School. He also studied at Tufts University and earned a Ph.D. in political science from the University of Massachusetts Amherst.
The Constitution Day talk is presented by the College's Institute for Civic Engagement.
For more information, contact Cynthia Guy, the community innovation coordinator for the Institute for Civic Engagement, at 607-753-4271.
Second Language Educators Confer Sept. 27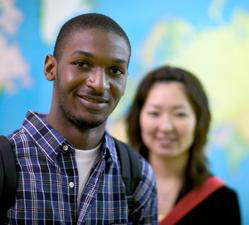 09/09/2014
Marisol Marcin, a Spanish/English as a second language (ESL) teacher in the Sidney (N.Y.) Central Schools, will discuss whether or not schools are prepared to meet New York state's Common Core standards on Saturday, Sept. 27, at SUNY Cortland.
Marcin will deliver the keynote address "We are already there!" during the 24th annual Second Language Educator's Conference from 8:15 a.m. to 1:15 p.m. in Old Main, Room 209.
This year's theme is "Foreign Language and English as a Second Language: Getting to the Common Core of Communication."
Hosted by the College's Modern Languages Department and sponsored by International Programs and the SUNY Cortland Auxiliary Services Corporation, the conference offers a half day of workshops and a forum for discussing issues and exchanging ideas for area teachers, teachers-in-training and college faculty. The annual event is open to students as well as to all area foreign language teachers, teachers of English to speakers of other languages (TESOL), and English as a second language (ESL) colleagues.
The conference is free of charge. Registration by Thursday, Sept. 25, is required and can be done at the Modern Languages Department website at cortland.edu/modern-languages.
For registration information, contact Cheryl Rosati in the Modern Languages Department at 607-753-4303. For more information about the event, contact conference coordinators Patricia Martinez de la Vega Mansilla, lecturer in Spanish, or Paulo Quaglio, associate professor in TESOL and applied linguistics.
Marcin offers a positive interpretation of the implementation of the new education standards.
Marisol Marcin
"Teachers are being told that we need to implement Common Core, a miraculous cure to the 'aches' and 'pains' of education," she said. "I truly believe that most of this Common Core is in reality common sense and that good teachers — the kind that take time to plan, reflect and do professional development to keep up to date — already do it."
Marcin will discuss what Common Core is and how it happens in the English as a Second Language (ESL) and Language Other than English (LOTE) classrooms.
"We also will get psyched about the great opportunities we have available to help our students and our own possibilities to grow professionally," she said.
Born in Bogota, Colombia, Marcin completed a bachelor's degree in modern languages and teaching at Universidad Pedagogica Nacional in Colombia. She later earned a master's degree in integrating technology in the classroom at Walden University. Currently, Marcin is pursuing a doctorate in translation studies at Binghamton University. She has completed SUNY Cortland courses related to teaching methods, special education and TESOL and is learning Mandarin.
Marcin has presented workshops on technology in education, multiple intelligences and strategies for LOTE classrooms at regional conferences and the annual New York State Association of Foreign Language Teachers conference. She moved to the U.S. in 2002, living in Alaska and South Carolina before joining the Sidney District in 2004.
The workshops scheduled for the 2014 Second Language Educators Conference include:
• "American Council on the Teaching of Foreign Language's 5Cs vs. the Common Core"
• "'What Are You Asking Me?': Helping English Language Learners Find Success Through Understanding the Language of the Common Core"
• "Writing as a Bridge to Oral Communication: Approximating Speech"
• "What are You Doing for Your High Reactive Students?"
• "The Common Core Standards for Reading and Writing and the Academic Literacy Skills Test: What Should Future ESL Teachers Know and be Able to Do?"
• "Making the Walls in Your Classroom Disappear"
• "Pair and Group Activities in the LOTE Classroom: Some Guiding Principles and Sharing of Ideas"
• "Tried and True, Hip and New: Technology and Projects for Language Educators"
• "Deaf Students as ESL Learners"
Anne Hendrixson to Speak Oct. 15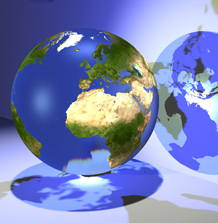 10/08/2014
Anne Hendrixson, director of population and development programs at Hampshire College's School of Critical Social Inquiry, will address "Population Control as Unsustainable Development" on Wednesday, Oct. 15, at the College.
Anne Hendrixson
Presented as part of the 2014-15 Rozanne M. Brooks Lecture Series, themed this year on "Culture, Technology and Sustainability," the lecture begins at 4:30 p.m. in Moffett Center, Room 2125. A reception to welcome Hendrixson starts at 4 p.m. in the Rozanne M. Brooks Museum, Moffett Center, Room 2126.
Hendrixson's talk focuses on a failed 1960s-era approach to burgeoning human reproduction that involved coercive measures such as forced sterilization or pressure to use long-term birth control methods.
She will describe successful alternative international campaigns and take a current look at how youthful and aging populations fit into post-2015 discussions about gender, health, sustainability and global priorities.
Hendrixson has a master's degree in international development and social change from Clark University in Worcester, Mass.
The lectures take place on Wednesdays and begin at 4:30 p.m. in Moffett Center, Room 2125. Before each talk, a reception to welcome the speaker starts at 4 p.m. in the Rozanne M. Brooks Museum, Moffett Center, Room 2126.The series, which is free and open to the public, features a reception before each presentation.
"This year's series explores the present and future on a planet with a rapidly growing population, critical food shortages, climate change and a host of other factors that affect the quality of life across the world," said Sharon R. Steadman, a SUNY Cortland professor of sociology/anthropology who is the lecture series organizer and Brooks Museum director. "Presenters will discuss these issues and offer possible solutions to major global problems, including the role technology may play in helping or hindering progress toward a 'livable planet.'"
The remaining fall semester speakers include:
• Anthropologist Peter Castro asserts that human-induced climate change offers one of the greatest challenges to our sustainability. On Nov. 5, Castro, an associate professor at Syracuse University, will address "Climate Change and Sustainability in Rural Africa: Some Perspectives." In global dialogue on the subject of solutions, the voices of rural Africans have been largely muted. "My presentation will argue that we have much to learn about sustainability and climate change from rural Africans," said Castro, who draws on his applied experience in Sudan, Ethiopia, Mali, Kenya and Somalia. He has a doctorate from University of California at Santa Barbara.
The spring semester will feature the following events:
• The issues surrounding the production of genetically modified food will be discussed Feb. 11 in a talk titled "Food Fight: When Genetic Engineering Makes Sense for Agricultural Sustainability." Steven Broyles, professor and chair of SUNY Cortland's Biological Sciences Department, will examine the scientific evidence regarding the safety of such foods and the arguments for their role in the sustainability of global food provision. Broyles, honored in 2002 for excellence in teaching by the chancellor of the State University of New York, has a doctorate in botany from the University of Georgia.
Peter Castro
• The question of how to feed a growing global population without further compromising the planet's resources is the March 4 topic with geographer Wendy Wolford, the Robert A. and Ruth E. Polson Professor of Development Sociology at Cornell University. Her discussion, "Farming for the Future: Competing Models of Agriculture and Development in Rural Mozambique," tackles what has become perhaps the single most pressing issue of the 21st century. Wolford earned her doctorate at University of California, Berkeley.
• SUNY Cortland students will conduct a poster session titled "Can We Sustain?" from 3:30 to 4:30 p.m. on March 25 in the Moffett Center Sociology/Anthropology Lobby. Then a series of student presentations will take place from 4:30 to 5:30 p.m. in Moffett Center, Room 2125.
• On April 8, a sociologist will take a look at how human activity — technologies and economic, political and socio-cultural systems and processes — has created the ecological crisis the planet as a whole faces today. William Skipper, a SUNY Cortland assistant professor of sociology/anthropology, will present "Livable World/Livable Planet: The social aspects of ecological sustainability." Skipper asserts that, as a consequence of mankind's environmental influence, any serious effort to achieve ecological sustainability must include social change globally. He has a doctorate in anthropology from Cornell University.
Wendy Wolford
The 2014-15 Brooks Lecture Series is sponsored by a grant from Auxiliary Services Corporation (ASC) and the Cortland College Foundation. For more information, contact Steadman at 607-753-2308.
College Offers 'Wellness' Series for Campus, Community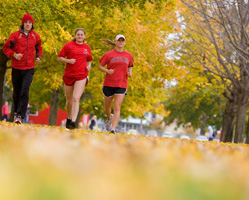 08/26/2014
In keeping with a College priority of wellbeing, each semester SUNY Cortland offers weekly encouragement to the campus and community to pursue a lifetime of good health.
The Fall 2014 "Wellness Wednesday Series" will feature events intended to encourage campus and community members to learn more about health and wellness.
Programs continue through the fall semester with topics including using social media to improve one's future professional reputation; developing a culture of safety with alcohol; good academic planning for wellness' sake; essential things to do while in college; and talking about race.
Primarily sponsored by the Health Promotion Office and the Student Development Center, the series will take place on Wednesdays at 7 p.m. in Corey Union Exhibition Lounge, unless otherwise noted. The events are free and open to the public.
• Why do many college students continue to drink even after experiencing alcohol-related harm, asks national speaker Jake Byczkowski. On Sept. 10 in the Corey Union Function Room, he will answer that question by guiding the audience through his personal journey to discovering his own drinking problem. Byczkowski will reveal how he created a solution specific to his own needs. For more information about the talk, "Solo Cup Culture: Minimizing the Risks of an Alcohol-Soaked Campus Climate," visit Byczkowski's website campuspeak.com/speakers/jake.
• Participants can "Walk the Walk of Student Services" at an open house from 5:30 to 7:30 p.m. on Sept. 17 in Van Hoesen Hall and Corey Union. Visitors will be able to meet the student services staff and view the facilities of the University Police Department, student health services, counseling, student disability services, health promotion, substance abuse prevention and education, career services, residence life and housing, Academic Support and Achievement Program (ASAP), Emergency Squad, Tomik Fitness Facility and recreational sports, as well as Auxiliary Services Corporation nutrition services. Staff from the Division of the Vice President for Student Affairs, Multicultural Life and Diversity Office, and Campus Activities Office will meet students in the Corey Union lobby. Refreshments will be served and prizes raffled.
• Members of the campus community will get a chance to feel good by helping others when they donate blood from noon to 6 p.m. on Sept. 24. The activity is sponsored by the student group "Code Red" and the Health Promotion Office. Walk-ins are welcome but individuals are encouraged to avoid a possible wait in line by scheduling their visit to give blood in advance. Contact the Health Promotion Office at 607-753-2066. Look for sign-up tables on the first floor of Corey Union in the days leading up to the event.
• Academics are an important piece of a student's academic wellness. With that in mind, staff from the Academic Support and Achievement Program (ASAP) will work with those in Advisement and Transition to present "Being Academically Well — Strategies and Resources for Success" on Oct. 1. The program teaches strategies for academic success and on how to maximize available all the resources available, including Degree Works, the new degree audit system.
• On Oct. 8, the day before National Depression Screening Day (NDSD), the College's Counseling Center staff will conduct its own event to raise awareness and screen people for depression and related mood and anxiety disorders. Members of the College community are encouraged to stop by the "Depression Screening Day" tables for information, resources and screenings from 10 a.m. to 2 p.m. on the Corey Union first floor. NDSD is the nation's oldest voluntary, community-based screening program and has screened more than half a million people each year for depression since 1991.
• On Oct. 15, a panel of students, faculty and community members will address an issue relating to individuals of all sexualities, including lesbian, gay, bisexual, transgender or queer (LGBTQ): "LGBTQ: Why Do We Still Need National Coming Out Day?"
• Jullien "The Innerviewer" Gordon, a consultant, coach, author and talent developer, will discuss how students can graduate from college with a great job and less debt, on Oct. 29 in the Corey Union Function Room. His talk, "The Other 4.0 That Matters: 101 Things To Do Before You Graduate To Maximize College And Minimize Debt," relates to a book he wrote as a comprehensive list of experiences to seek out during college, 101 Things To Do Before You Graduate. He was trained at the Stanford Graduate School of Business, where he focused on organizational behavior, high performance leadership, strategy and entrepreneurship. For more information, visit his website at julliengordon.com/speaking.
• The Multicultural Life and Diversity Office will host "Let's Talk About Race," a panel presentation on Nov. 5 that offers an opportunity for our campus to start a healthy dialogue about race. "The single most important thing to appreciate about race in the United States is that we all have a race," says Noelle Chaddock Paley, the director of the Multicultural Life and Diversity Office. "I want everyone to come prepared to talk about their racial histories and the impact race has on all of our lives."
• On Nov. 12, Michele Baran, the College's assistant director of career services and online operations specialist, will offer pointers on how to maximize a positive professional brand on social media and minimize online regrets. Her presentation, "Like a Tattoo: Digital Dirt, Social Media and Your Personal Brand," shares ideas about what smart students want to put on their social media profile and what they would be well advised to remove.
• On Nov. 19, the campus and community are invited to take part in the "Great American SmokeOut" from 11 a.m. to 2 p.m. on the Corey Union first floor. Health promotion interns will be available to help individuals sign the pledge on Wednesday to quit for the day on Thursday or help someone they know to quit.
For more information or accommodation to attend an event, contact Catherine Smith, the College's health educator, in Van Hoesen Hall, Room B-1, at 607-753-2066.
New Students Recognized for Successful Transition
Sixty-four students who successfully made the transition to SUNY Cortland as first-year or transfer students during the Fall 2013 or Spring 2014 semesters will be recognized at a reception Wednesday, Sept. 10.
The event takes place during the annual Advisement and Transition Fall Walk-in Welcome to be held from 4 to 6 p.m. in Memorial Library, Room A-111. The individuals will receive a certificate of recognition signed by President Erik J. Bitterbaum.
Students were nominated during the spring 2014 semester by their peers, faculty and staff through an online survey. Of the 64 new students, six were recognized by two or more people and the group included three new graduate students.
This is the first year the College has offered this recognition, which acknowledges students in good academic standing who show one or more of the following qualities:
integrity and perseverance in their transition to SUNY Cortland;
exemplary academic conduct;
characteristics of a good role model for other students;
strong participation in classroom discussions;
outstanding attendance record;
curiosity for academic content;
demonstrated effort in academic pursuits; and,
potential for campus involvement and leadership.
All recognized students received an invitation. The students are:
Derrick Abbey, Kimberly Acevedo, Bryan Adames, Valerie Alvarez, Kaitlin Antelmi, Thomas Badamo, Luke Barnes, Erica Behler, Ron Benhamou, Tyler Bouvia, Jeanette Byrnes, Kayla Cargen, Caroline Coffey, Lydia Crawford, Dakota Daniel, Brittnie Daugherty, Melissa Davoulas, Caitlin Dennehy, Kathleen Drake, Madeline Egan, Dinara Erdem, Jomar Estrella, Alexis Esworthy, Jacqueline Falk, Karissa Ferraiolo, David Foster, Joshua Giddings, Breana Goldstein, Dexter Gordon, Anna Grygiel, Anthony Hayes, Victoria Hopkins, Nicholas Hout, Kimberly Huyhua, Daniel Keller, Robert Kowalik, Jared Lamm, Caitlin Lawrence, Justin Lechman, Amber Lennon, Jacob Lieberman, Tiana Locke, Kara Mance, Jessica Meighan, Elizabeth Mikels, Samuel Mitchell, Julia Napper, Robert Nelli, Justin Neretich, Jordan Nesbitt, Dalton Nyumah, Pamela Overbaugh, Kevon Pile, Lindsay Pope, Ashlee Prewitt, Kathleen Purcell, Meghan Rebholz, Ryan Scanlon, Kerri Scrivanos, Sabrina Seibert, Kyle Soldani, Jenna Sterling, Nathalie Webster Arzu and Rhiannon Wynn.
Vintage Playbills, International Instruments on Display in Dowd
Musical instruments from around the world and vintage theatre playbills are on display on the second floor of Dowd Fine Arts Center. The display cases will feature the collections during the fall semester.
The international instruments on display are from SUNY Cortland's Rozanne Brooks Museum. The playbills of original Broadway musicals between 1943 and 1980 come from the private collection of Thomas Hischak, Performing Arts Department.
The Dowd Fine Arts Center recently reopened after two years of renovation. For more information, contact Hischak at thomas.hischak@cortland.edu.

Suggest a feature story
---
Faculty/Staff Activities
Christa Chatfield
Christa Chatfield, Biological Sciences Department, had a paper accepted for publication in the December issue of the Journal of Microbiology and Biology Education. "A Multi-Unit Project for Building Scientific Confidence via Authentic Research in Identification of Environmental Bacterial Isolates" is about integrating authentic scientific methods and research questions into a microbiology lab course that she teaches at SUNY Cortland. The journal is published by the American Society for Microbiology.
Michelle Cryan
Michelle Cryan, Publications and Electronic Media Office, developed a prototype for an app designed to teach sign language to pre-verbal children. She submitted the app project as the thesis for her master's degree in Information Design and Technology at SUNYIT. The paper and a prototype of the app can be found at http://people.sunyit.edu/~cryanm/. Cryan wrote and illustrated a lift-the-flap sign language book that was published in 2007 by Gallaudet Press.
David Kilpatrick
David Kilpatrick, Psychology Department, presented a poster titled "The Compensating Dyslexics We Never Hear About: A Multiple Case Study Approach" for the Society for the Scientific Study of Reading. The presentation took place at the society's annual conference in July in Santa Fe, N.M.
Robert Spitzer
Robert Spitzer, Political Science Department, was elected to serve on the Executive Council of Pi Sigma Alpha, the national political science honors society, at the annual meeting of the American Political Science Association held Aug. 28-31 in Washington D.C. Spitzer will serve a four-year term on the society's national governing board. Cortland has been a chapter member of Pi Sigma Alpha since 1970.
Jeff Walkuski
Jeff Walkuski, Physical Education Department, presented workshops on fitness education for K-12 students for both the Minneapolis public schools and the Woodstock, Ill., public schools outside Chicago.
Gregg Weatherby
Gregg Weatherby, English Department, served as a consultant for a number of books on poet Paul Blackburn: The Blackburn Reader to be published by Shearsman; an as yet untitled book of critical essays to be published by Macmillan (followed by a symposium at the University of Kent, UK); and a reissue of Blackburn's translation of selected Provencal poets, Proensa, to be published by the New York Review of Books. In addition to being a poet and translator, Blackburn was also a member of the English Department faculty 1970-71.
Orvil White
Orvil White, Childhood/Early Childhood Education Department, represented the university's chapter of The Honor Society of Phi Kappa Phi, the nation's oldest and most selective collegiate honor society for all academic disciplines, at the 43rd Biennial Convention held Aug. 7-9 in St. Louis, Mo. White currently serves as vice president of the SUNY Cortland chapter and attended the convention as the chapter's voting delegate.
Nance S. Wilson
Nance S. Wilson, Literacy Department, had the following published. "Trying to Make Sense of E-readers" was published in the Summer/Spring 2014 issue of the Journal of Reading Education with V. Zygouris-Coe and V. Cardullo as co-authors; "Text Complexity of Popular Middle Grade Texts: How Do Popular Middle Grades Texts Stack up to CCSS Standards?" co-authored by M.D. Koss, was published in AMLE Magazine; Wilson's textbook, Literacy Assessment and Instructional Strategies: Connecting to the Common Core, and co-authored by K. Grant and S. Golden, was published by Thousand Oaks, CA: Sage.
Tiantian Zheng
Tiantian Zheng, Sociology/Anthropology Department, had her paper, "Transnational Migration, Global Links, and Social Inequality: Human Trafficking and North Korean Women in China," accepted for publication in the journal The Social Sciences Collection. Her ethnography "Tongzhi Living: Men Attracted to Men in Postsocialist China" was accepted by University of Minnesota Press and is in production for release in Fall 2015.

Submit your faculty/staff activity