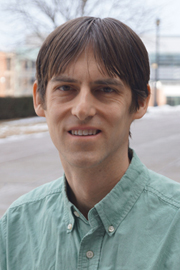 Campus Champion
The month of April brings Green Days to SUNY Cortland, along with an appreciation for the earth. It's the same cause Jeremy Zhe-Heimerman champions throughout the year. The coordinator of assistive technology and test administration for Student Disability Services chairs the Student Affairs Sustainability Committee that hosts a farmer's market each fall. The group also will lead a garden planting Thursday, April 17, and a "Get Wasted" event focused on campus waste habits Wednesday, April 23. Additionally, Jeremy serves on the committee that oversees the College's model garden outside Neubig Hall, a place he says serves a dual purpose: growing good food and educating students of all ages.

Nominate a Campus Champion
---
Tuesday, April 1
Fitness Workshop: "Women's Strength Movement — Implementing Resistance Training and Mental Toughness," Van Hoesen Hall, Room B-229, 7 p.m.
Film Screening: "Exit Through the Gift Shop: A Banksy Film," Sperry Center, Room 104, 8 p.m.
Wednesday, April 2

Green Days Campus Litter Cleanup: Corey Union steps, volunteers eligible for prize drawings, 11 a.m.-1 p.m.
Sandwich Seminar: "Getting the Most out of Blackboard," Brockway Hall Jacobus Lounge, 12:30-1:30 p.m.
Brooks Museum Lecture Series: "Post-Traumatic Crime Policy Disorder," Moffett Center, Room 2125, 4:30 p.m. A reception begins at 4 p.m. in the Brooks Museum, Moffett Center, Room 2126.
Wellness Wednesday Series: "You Throw Like a Girl," by Don McPherson, former SU quarterback, Corey Union Function Room, 7 p.m.
Cortland's Got Talent Auditions: Corey Union Exhibition Lounge, 7-9 p.m.
Thursday, April 3

Green Days Sandwich Seminar: "Renewable Energy on Campus," Brockway Hall Jacobus Lounge, noon-1 p.m.
Scavenger Hunt: "The Hunt to End Hunger," Corey Union Fireplace Lounge, 3-5 p.m.
Performance: "Stories and Songs of the West Virginia Mine Wars," a one-woman, multimedia show by Appalachian activist Saro Lynch-Thomason, Sperry Center, Room 105, 7 p.m.
Take Back the Night March: Corey Union steps, 8 p.m.
Friday, April 4

Career Talk: "History Opens Worlds" by Robert D. Hofmann '82, Old Main Faculty Colloquium, 10 a.m.
Black Out Night: Themed as Reduce night, CSAVE will help students learn how to reduce their carbon footprint, Corey Union Fireplace Lounge, 8 p.m.
Musical: The classic operetta "Candide," presented by the SUNY Cortland Performing Arts Department, Old Main Brown Auditorium, 8 p.m.
Saturday, April 5

Admissions Open House: Campuswide event, 9:45 a.m.-3 p.m.
Green Days Event: "Learn, Grow and Create: 3D Printing the Future," live demonstration, discussion, Corey Union, Room 139, 1-3 p.m.
Kente Celebration: Corey Union Function Room, 6 p.m. Reservations have closed.
Musical: The classic operetta "Candide," presented by the SUNY Cortland Performing Arts Department, Old Main Brown Auditorium, 8 p.m.
Children's Museum Series Event: "Painting from Books," Education Building, Child Care Center, 10 a.m.-1 p.m.
Sunday, April 6

Musical: The classic operetta "Candide," presented by the SUNY Cortland Performing Arts Department, Old Main Brown Auditorium, 2 p.m.
Monday, April 7

Green Days Poster Presentations: Work of Service-Learning Writing in the Community students, Sperry Center, first floor atrium, 10-11 a.m. and 2-4 p.m.
Tuesday, April 8

Phi Kappa Phi Lecture: "From Chain of Infection to Polymer of Disparities: Health (In)Equity in the 21st Century," Brockway Hall Jacobus Lounge, 4-5 p.m., reception to follow 5-6 p.m.
Alumni Speaker Series: "Careers in Recreation and Leisure Studies," Corey Union Exhibition Lounge, 7 p.m.
Green Days Stargazing on Bowers: Telescope views of planets and stars presented by the Physics Club, 8:45 p.m. Rain date is Thursday, April 10.
Wednesday, April 9

Green Days Event: "Sustainability in the Caribbean," sponsored by the Caribbean Student Association, Corey Union Voice Office, 6 p.m.
Workshop: "Maximizing the Character-Building Power of Children's Literature," led by Tom Lickona, Center for the 4th and 5th Rs, Sperry Center, Room 204, 7-8:30 p.m.
Wellness Wednesday Series: "Taoist Tai Chi Demonstration," Corey Union Exhibition Lounge, 7 p.m.
Thursday, April 10

Green Days Sandwich Seminar: "Making Cortland More Sustainable," Brockway Hall Jacobus Lounge, noon-1 p.m.
Dowd Gallery Artist's Talk and Demonstration: Lothar Osterburg, whose work is part of "Refocus: Contemporary Photogravure," will present in the College's digital photo lab, Dowd Fine Arts Center, Room 008, on campus, 4:30 p.m.
Friday, April 11

Green Days Black Out Night: Themed as Recycle Night, view "Addicted to Plastic," and join in a discussion about recycling on campus, Corey Union Fireplace Lounge, 8 p.m.
Saturday, April 12

Relay for Life: Fundraiser for American Cancer Society, Park Center Alumni Arena, 4 p.m. through 4 a.m. on Sunday, April 13. Numerous activities throughout the night.
Student Diversity Conference: Corey Union, 8 a.m.-4:15 p.m.
Monday, April 14

Talk: Joseph Bruchac, Abenaki storyteller and author, Brockway Hall Jacobus Lounge, 4:30 p.m.
Green Days Talk: "Fukushima and Energy Plans for the Future," by Brice Smith, Physics Department, Main Street SUNY Cortland, 9 Main St., Room 202, 6:30 p.m.
Green Days GMO Egg Hunt: Campus-wide event, find an egg on campus with a fact about GMOs and turn it in at the April 16 event to win a prize, sponsored by NYPIRG.
---
---
Chancellor Honors Four Students
04/01/2014
Three SUNY Cortland seniors and one recent graduate will be honored with one of the State University of New York's top student awards in Albany, N.Y., on Wednesday, April 2.
Khalia Brown
The College's recipients of the 2014 SUNY Chancellor's Award for Student Excellence were:
• Khalia Brown '13, a communication studies major from Brooklyn, N.Y.
• Michael Rosenthal, a senior political science major from Cortland, N.Y.
• Kyle Shea, a senior physical education major from Wallkill, N.Y.
• LeighMarie Weber, a senior speech and hearing science major from Williston Park, N.Y.
The award is given each year to students from SUNY's 64 campuses whom have demonstrated academic excellence while balancing leadership roles, campus involvement, community service and achievement in the arts, athletics and/or career related pursuits.
The College's 2014 recipients exceeded those criteria.
Each year, SUNY campus presidents establish a committee to select and review outstanding graduating seniors. The nominees are forwarded to the Chancellor's Office for a second round of review and a group of finalists is selected. Each honoree received a framed certificate and a medallion to wear during Commencement.
Including this year, 72 SUNY Cortland students have earned a Chancellor's Award for Student Excellence since the program was created in 1997.
Here's a more in-depth look at each 2014 SUNY Cortland honoree:
Khalia Brown
An unforgettable face and voice on the campus, Brown loaned her beautiful vocals to key College events and her time and talent to numerous campus activities and community service fundraisers.
Her talent as a performer earned her a Dorothy Shatzky Gospel Choir Award and she was selected for a character role in the musical "Violet." Brown sang the National Anthem at both the 2012 and 2013 Commencement ceremonies.
The president of the Black Student Union, Brown also served as a Women's Path of Success panelist, a member of the SUNY Cortland Gospel Choir, the public relations representative for the Student Government Association, a radio show host on WSUC 90.5 The Dragon, an orientation assistant, a resident assistant, and a tour guide.
She assisted with the annual Coat Giveaway drive on behalf of the Cortland County Community Action Program, Inc., (CAPCO), collecting donated hats, scarves, gloves and coats on and off campus for those in need. She also was a team member of SUNY Cortland's Relay for Life, which raises money for the fight against cancer. Brown's outstanding dedication and service to the Cortland community earned her the SUNY Cortland Educational Opportunity Program's Fraser Stokes Exemplary Service Award.
On campus, her academic excellence and leadership were rewarded with the EOP's Gold Academic Achievement Award. Brown was presented the Challenge for Success Leadership Award, reserved for students who balance high academic achievement with cross-campus involvement. SUNY Cortland President Erik J. Bitterbaum and his cabinet chose her to receive the Outstanding Senior Award.
The Division of Student Affairs also selected her for its Vice President for Student Affairs Merit Scholarship.
Michael Rosenthal
Brown earned a Study Abroad Award to travel as a teaching assistant to the University of Ghana in Africa.
Michael Rosenthal
Rosenthal wasn't sure exactly what the future held in store after high school, or even if college was in his plans. Several years later, he's a SUNY Cortland President's List scholar with a 4.11 grade point average.
"As someone who never thought they'd even get their bachelor's degree, I am so happy to be going to graduate school to further my studies," said Rosenthal, 25, who once put academics on hold before earning his general education diploma. "I love what I do and look forward to every day."
After earning an associate's degree from Onondaga Community College, Rosenthal returned to his hometown of Cortland, N.Y., in 2013 to study political science at the College. He not only wrapped up his undergraduate coursework in a year and a half, he made the most of that time and excelled with each new opportunity.
Rosenthal saw the world by traveling to Costa Rica on the strength of the Willi A. Uschald Study Abroad scholarship. That award goes to students who balance a high GPA with extracurricular activities. In Costa Rica, he took in a new culture and completed a six-week immersion program at La Escuela de Idiomas in San Jose.
Rosenthal's recognition at the College reflects the work of a true renaissance man. He won the best video award from SUNY Cortland's International Programs Office, saw his written work published in the College's international student magazine and even has read his own poetry at competitions.
Currently a research assistant in the College's Modern Languages Department, Rosenthal plans to attend graduate school for public policy and hopes to eventually establish a career in politics.
Kyle Shea
Kyle Shea
One could say that Shea has spent the duration of his college career taking advantage of every opportunity that has come his way.
"Get involved in as many clubs and organizations as you can manage," says Shea. "The people who love their college experience the most are those who spend their time being as productive as possible."
Shea, a physical education major, has displayed his hard work and leadership skills ever since he arrived on campus.
He has maintained a cumulative 3.8 GPA, made the Spring 2012 and Fall 2013 President's List of the College's top scholastic achievers, and the Dean's List multiple times by maintaining at least a 3.3 GPA.
A resident assistant since his sophomore year, Shea acted as president, vice-president and spokesperson of the SUNY Cortland National Residence Hall Honorary (NRHH), representing the top one percent of the student leaders who lived on campus. He was recognized by NRHH for creating the honorary society's first new Executive Board position, public relations, since its constitution was written.
In Fall 2013, he coordinated Adopt-A-Family, serving as a liaison between the YWCA and Residence Life and Housing to provide gifts for 21 needy families in the Cortland community. Due in part to his dedication, $9,000 was raised for those families.
Shea demonstrated two programs, "Expose Yourself" and "In the Box," at the regional conference of the North Eastern Affiliate of College and University Residence Halls (NEACURH). The association honored him for those programs with the Top Ten Program certificate for Spring and Fall 2013, which is awarded to the top 10 rated programs presented at the conference. His "Expose Yourself" was recognized as the best-rated out of the more than 75 programs with the Excellence in Programming certificate.
LeighMarie Weber
It seems there's nothing that Weber can't do: from serving as president of the Student Government Association (SGA) for the past two years to participating actively in 14 different committees, she makes time for it all.
She even took her energy abroad this past summer as a scholar at the University of Ghana in Africa. Weber now informs students about educational opportunities in other countries as a study abroad promoter. She also has gained professional experience through three on-campus internships, with the International Programs office, Campus Activities and Corey Union, and the Multicultural Life and Diversity Office.
LeighMarie Weber
As the SGA president, Weber advises and governs more than 60 clubs, directs and guides eight executive members of SGA, oversees a $1.2 million budget, ensuring that funds are allocated properly, and has planned, organized and created countless community service events held by the College.
These events include: the Karaoke Night fundraiser for the American Heart Association, where donations were made in memory of Michael C. Holland, executive assistant to the vice president for student affairs; the SGA Holiday Party for Children, which provided gifts for the grandchildren/children of Auxiliary Services Corporation employees; and the Cortaca Clean Up, which helps clean up the Cortland community after the annual football game between SUNY Cortland and Ithaca College each November.
Weber has chaired the Michael C. Holland Scholarship Committee. She also has served on committees, including the Carnegie Award Committee, the Academic Grievance Tribunal, the Student Health Advisor Committee, the ASC Board of Directors/Operations Committee, the SUNY Chancellor's Award for Excellence in Faculty Service and Scholarship, and the Search Committee for the Director of Counseling.
For her academic excellence, leadership and campus involvement, Weber was honored with the Unity Celebration Award, the Excellence in Outstanding Student Leader Award, the Student Government Association Scholarship, the Class of 1985 Scholarship, and a Study Abroad Scholarship.
Green Days Bloom at SUNY Cortland
04/03/2014
Red is the color of SUNY Cortland pride.
But green is the color of the College's future.
Last weekend marked the start of Green Days 2014, a month-long campus and community celebration of environmental awareness and earth-friendly practices. Formerly known as Sustainability Month, this series of events explores the many diverse ways SUNY Cortland plays a leading role in reducing carbon emissions, improving how resources are used, researching new environmental practices and educating students and the community about climate change.
"We changed the name because we wanted it to be catchy and fun," said Katherine Ingraham, the Green Days committee chair and the College's assistant director of residence life and housing. "Sustainability Month can come off as a mouthful; Green Days is more of a celebration."
The events began March 29 with an "Earth Hour" during which students unplugged their electrical devices and found new uses for worn-out items. It will conclude on May 9 when the College symbolically flips the switch on 700 new solar panels expected to produce more than 6 percent of the College's electricity.
In between will be dozens of guest lectures, garden plantings, community cleanups, group discussions, educational tours and hands-on learning activities. Some, like the annual Cortland Blooms festival, are true, community events. Most carry an open invitation to all members of the Cortland community.
For the full schedule of Green Days events, visit the event's website. If you don't have this link, go to cortland.edu/sustainability and select the "Get Involved" link on the left side of the page. For more information on any of the events, contact Ingraham.
A very partial list of these events includes:
• Saturday, April 5: Three-dimensional printing demonstration by the Cortland Science Technology Engineering Art and Math (STEAM) House at 1 p.m. in Corey Union, Room 139.
• Monday, April 14 – Wednesday, April 16: Genetically Modified Organism Egg Hunt. Eggs hidden throughout campus contain facts about GMOs and how they may impact health. Finding a fact makes you eligible for a prize! Sponsored by New York Public Interest Research Group.
• Monday, April 14: "Fukushima and Energy Plans for the Future," a lecture delivered by SUNY Cortland Associate Professor of Physics Brice Smith at 6:30 p.m. at Main Street SUNY Cortland, 9 Main St.
• Tuesday, April 15: Port Watson Waste Water Tour. What happens after you flush? Join biology students at 3:15 p.m. to learn about wastewater management in the city of Cortland.
• Tuesday, April 22: Hiking tour of the Hoxie Gorge Nature Preserve guided by SUNY Cortland faculty members from 4 to 6 p.m. Transportation will be provided from Corey Union but pre-registration is required by calling 607-753-5488 or emailing outdoorinfo@cortland.edu.
• Thursday, April 17: Campus garden cleanup, outside in back of Neubig Hall. Join faculty, staff and students at 2:30 p.m. as they prep the College's model garden for spring planting.
• Tuesday, April 22: FesTREEval! Join the SUNY Cortland "green" reps in the Corey Union Function Room from 2 to 5 p.m., learning about sustainability on campus and how to live a more sustainable life. Prizes and giveaways are in store.
• Wednesday, April 23: "Get Wasted!" Join the Student Affairs Sustainability Committee in the basement of Corey Union from 11 a.m. to 2 p.m. and learn about composting, recycling and waste management on campus.
• Wednesday, April 23: Tour of the Freeville Earthship, a sustainable housing structure built by two Cortland graduates primarily from recycled materials, at 4 p.m. Transportation is available for those who need it. Pre-register by emailing Beth Klein.
• Thursday, April 24: Tree walk tour of SUNY Cortland's campus led by Professor of Biology Steven Broyles starting at noon. Sponsored by the Campus Tree Committee, the tour will identify the different trees found on the College's campus.
• Thursday, April 24: Evening glow ride presented by the College's Community Bike Program. Bicyclists should meet at 8 p.m. outside SUNY Cortland's Professional Studies Building, collect glow sticks for visibility and join a large group bike ride. People without bikes can borrow one free of charge.
• Tuesday, April 27: Cortland Blooms. Join members of the community for a homegrown festival and celebration of Earth Day spread across two locations — the Cortland County Office Building and the Cortland Corset Factory — from 11 a.m. to 3 p.m. The day of local crafts, food, education and activities is sponsored by Sustainable Cortland.
---
Capture the Moment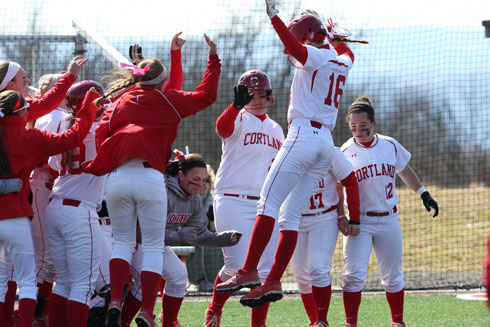 The Red Dragons celebrate after senior Meaghan Kohler (#16) hit her second home run of the game in the bottom of the fifth inning to seal the first of two 9-1 wins over Plattsburgh. The doubleheader was moved to Cornell's Niemand-Robison Field on March 31. Snow and cold postponed the start of most outdoor spring sporting events so check the Athletics website for updated schedules.
---
In Other News
College Continues Fight against Cancer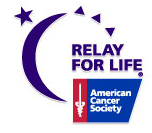 04/01/2014
Hundreds of SUNY Cortland campus community members plan to walk for miles in honor of cancer survivors on Saturday, April 12.
The College will host its annual Relay For Life event, which looks to raise awareness and money to fight the deadly disease, starting at 4 p.m. in the Park Center Alumni Arena.
"I am participating … because I want to make a meaningful difference in the fight against cancer," said Melissa Raychel, vice president of Colleges Against Cancer. "I relay because I woke up this morning, and someone else didn't. I relay because someone's life depends on it."
"In the fight against cancer, silence is the last thing we need," the SUNY Cortland Relay for Life event page reads. "Relay for Life is a great place to take action and make noise.
"The American Cancer Society movement symbolizes hope and our shared goal to end a disease that threatens the lives of so many people we love."
The event will feature lots of activities. At Relay for Life in years past, these have included pudding eating contests, sumo wrestling, Zumba and the video game contests. Groups such as Cortland Dance Company also have put on performances for attendees.
Food and beverages are sold all night to keep participants fueled.
During a past Relay for Life walkathon, supporters walked on the SUNY Cortland campus to show support and raise money for a cancer cure.
"I think that it's extremely important that as many people attend this event as possible," said Steven Martimucci, who participates on behalf of the Delta Chi Fraternity, over which he presides. The fraternity will help staff the registration booth and plans to send in a walking team.
"Cancer impacts the lives of millions of people each year, either directly or through a loved one," Martimucci said. "It is for those people that we need to show our support."
As of March 31, more than $12,000 already had been raised for the cause by 47 SUNY Cortland teams and 522 participants. Last year, the campus received $28,892 in donations for the fund drive.
To register for this year's event, to make a donation or for more information, visit the 2014 SUNY Cortland Relay For Life website. New participants have the option to start a new Relay for Life team, join an existing team or "walk the survivor lap."
Tobacco Trash Cleanup Planned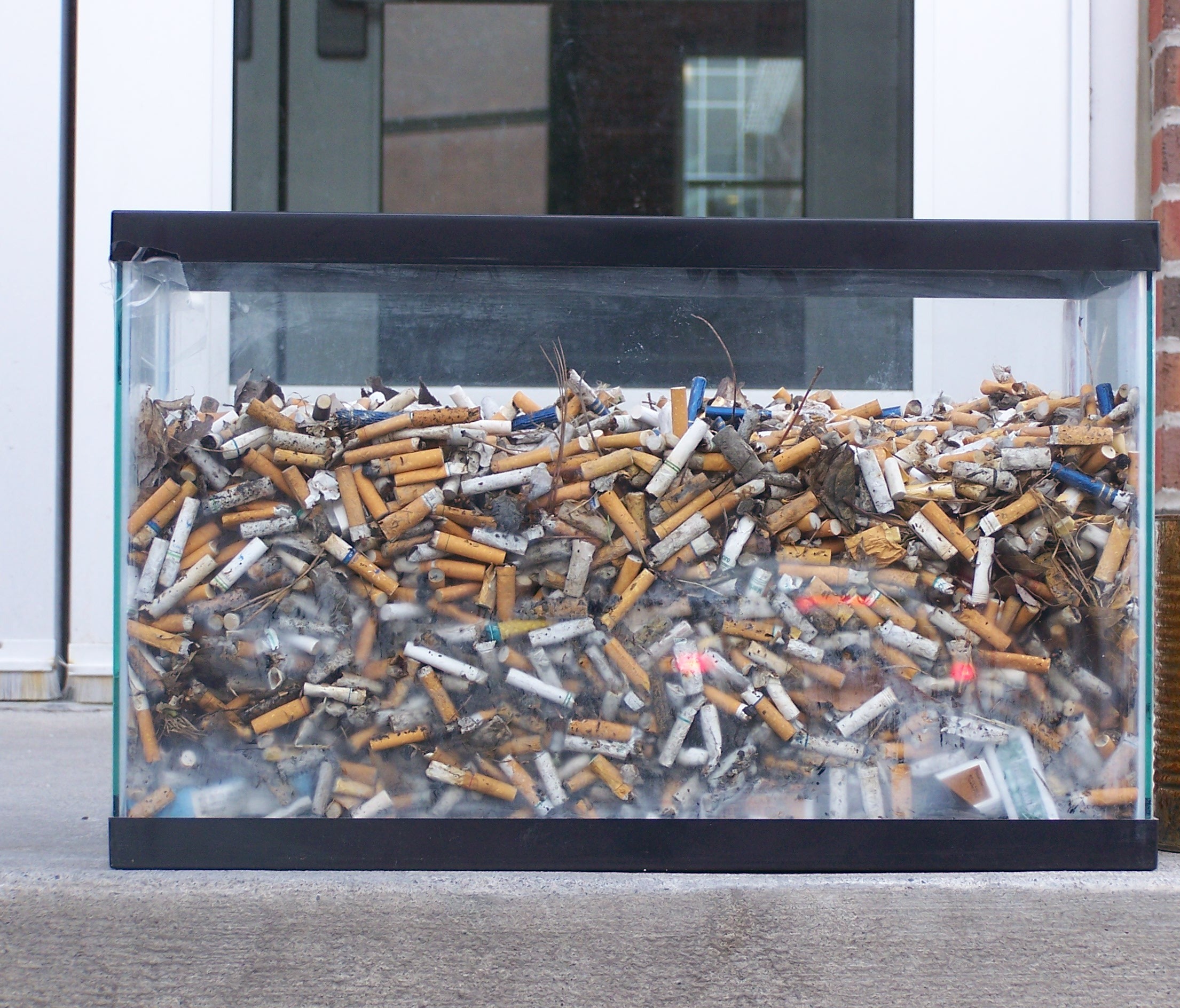 03/31/2014
Not everything that grows is "green."
Many people understand that tobacco — banned from the SUNY Cortland campus since January, 2013 — pollutes the environment with secondhand smoke from cigarettes, cigars and other products.
But tobacco products also can pose a threat after they're discarded. They can be toxic to birds and animals that often mistake them for food, and potentially harmful chemicals can easily leach out of them. Filters don't biodegrade readily and can remain a part of the landscape for 10 years or more.
With that in mind, the Tobacco Advisory Committee and EAP are sponsoring a campus cleanup devoted to tobacco trash. Although the amount of tobacco litter on campus is relatively small because of the College's successful ban, the cleanup will extend into the neighborhoods surrounding campus where SUNY Cortland smokers go to light up.
Students, faculty and staff are invited to pitch in anytime between 11 a.m. and 1 p.m. on Wednesday, April 2. Volunteers should meet on the steps of Corey Union, where they'll be given cleanup tools and assigned an area.
Faculty and staff volunteers are eligible for an hour and a half of release time, with prior approval from their supervisors.
The event is part of Green Days, a community-wide celebration of sustainability and environmental awareness that will run throughout April. For a full schedule of events, visit the Green Days website.
Link: http://www2.cortland.edu/about/sustainability/get-involved/green-days/
Business Focus Earns Student National Honor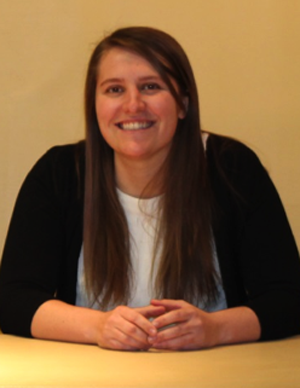 04/01/2014
Summer work with small local businesses showed SUNY Cortland junior Nicole LaFreniere a new side of her college town. The experience also recently led to her inclusion in a national group recognizing civic-minded college students.
The junior business economics and communication studies dual major has been named a 2014 Campus Compact Newman Civic Fellow largely on the strength of the business development work she tackled as an AmeriCorps member last year.
LaFreniere, of Albany, N.Y., joins a group of 197 students nationwide to receive the honor. She is the first SUNY Cortland student to earn the distinction.
"I think I really liked getting to know more about the town," said LaFreniere, who worked with the Cortland Downtown Partnership from February to December in 2013. "As students, yes, we go downtown to eat and learn different things about local businesses.
"But what's great is when you get the time to stop in on a Monday morning when there aren't too many people downtown and talk to (business owners) about what they need help with or how they're doing or what they're doing that might help other small businesses in town."
The Newman Civic Fellows Award recognizes civic engagement and a student's motivation to create lasting change. During her AmeriCorps stint, LaFreniere worked on several events that bring visibility to downtown Cortland such as the summer's Taste of Downtown and the winter's Chill-A-Bration.
"(The experience) opened a lot of doors," she said.
LaFreniere is one of five students currently working with Professor of Economics Kathleen Burke on a project tied to the Cortland Corset Building on East Court Street. The group is developing a marketing strategy for the building in addition to providing help for the individual businesses inside of it.
LaFreniere also has secured a summer internship with the Albany Business Improvement District, an organization that promotes a lively downtown in New York state's capital.
"Albany obviously is a lot bigger," said LaFreniere, who recently was elected treasurer of the College's Student Government Association. "It probably will be a lot different from what I saw in Cortland."
Still, that initial experience working with businesses in downtown Cortland did wonders for her, both in terms of securing the Newman Civic Fellow Award and lining up future internships.
"The town's very different when students aren't here," LaFreniere said. "I saw that firsthand."
The Newman Civic Fellow Award is named after Frank Newman, the co-founder of Campus Compact and an advocate for civic engagement. A national coalition of more than 1,100 college and university presidents — representing roughly 6 million students — makes up Campus Compact.
Don McPherson to Discuss Dating Violence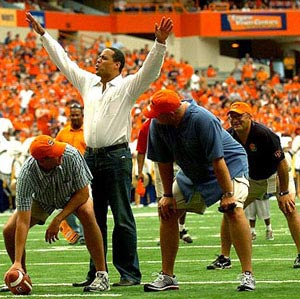 03/28/2014
Donald McPherson, a former NFL quarterback and College Football Hall of Famer, believes violence against women won't end until men change the way they view women and take a more active role in preventing rape, abuse and assault against them.
McPherson, who starred on the gridiron at Syracuse University and is a national leader in the fight against domestic abuse, will bring his message to the campus community at 7 p.m. on Wednesday, April 2, in the Corey Union Function Room.
His talk, "You Throw like a Girl," is presented by Students Active for Ending Rape (SAFER) as part of the College's ongoing Wellness Wednesday series of events. The presentation is free and open to the public.
"Don's program will show a different perspective on sexual abuse and domestic violence from a male's point of view and how men need to have both a masculine and feminine side when dealing with sexual assault," says SAFER president Megan Wise.
McPherson believes that calling sexual assault a "women's issue" allows men to ignore it and avoid taking part in the conversation.
Syracuse University's former quarterback today speaks on relationships from a male point of view.
He will share his ideas on "toxic masculinity" and men's men's narrowing expectations of what being a man means. He feels there is a prevalent perspective that girls and women are "less than" men. His presentation focuses on nurturing positive language and an understanding of masculine identity.
McPherson grew up in West Hempstead, N.Y., where he was a high school All-American athlete in football and track. At Syracuse University, he was a unanimous All-America quarterback and led the 1987 football team to an undefeated record as captain. McPherson set 22 school records, led the NCAA in passing and won more than 18 national "player of the year" awards. In 1987, he was runner-up for the Heisman Trophy. In 2009, he was enshrined in the College Football Hall of Fame.
McPherson also had a seven-year career as a professional football player for the NFL's Philadelphia Eagles and Houston Oilers. He then played in the Canadian Football League's Hamilton Tiger-Cats and Ottawa Rough-Riders.
During the offseason, McPherson stayed active in the community by speaking at school and community based programs, discussing issues such as drunk driving, substance abuse, bullying, youth leadership and mentoring. After he retired from professional football in 1994, McPherson joined the Northeastern University's Center for the Study of Sport in Society as national director of Athletes in Service to America.
While at Northeastern, McPherson turned his focus to the issue of "men's violence against women." From there, he became director of Sport in Society's Mentors in Violence Prevention Program (MVP), earning a reputation as a national leader and advocate for the prevention of sexual and domestic abuse.
McPherson also has worked as a college football analyst for ESPN, BET and NBC. He currently provides expert analysis on XM Satellite Radio and is a studio analyst for SportsNet New York's coverage of Big East football.
For more information, contact Cathy Smith, health educator in the Health Promotion office, at 607-753-2066.
Talk Considers 'Gut' Reaction to Crime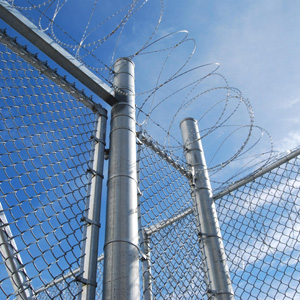 03/25/2014
SUNY Cortland's yearlong series "Cultures in Conflict, Pathways to Resolution" wraps up with a talk that considers the impact of enacting legislation from the gut rather than the head.
"Post-Traumatic Crime Policy Disorder," a presentation by SUNY Cortland Professor of Sociology Herbert Haines, concludes the 2013-14 Rozanne M. Brooks Lecture Series on Wednesday, April 2.
The discussion takes place at 4:30 p.m. in Moffett Center, Room 2125. A reception precedes the talk at 4 p.m. in the Rozanne M. Brooks Museum, Moffett Center, Room 2126.
Both are free and open to the public.
Haines will review an American "disorder" in which U.S. lawmakers react hastily to crime panics without thorough foresight. His discussion will touch on several cases throughout history that exemplify the tendency: the Rockefeller Drug Laws, federal drug policy in the 1980s, California's Three Strikes Law and sex offender registry laws.
"Having researched U.S. crime policy for quite a long time, I've learned that three things seem to happen over and over again on issues like drug law, mandatory sentencing and the death penalty," Haines said. "First, lawmakers often pass sweeping new laws without thinking them through very completely.
"Second, long after it becomes clear that those laws were a terrible mistake, it often takes decades to repeal or change them," he said. "Third, this sort of short-sighted legislation is more of a problem in the U.S. than in most other countries, because crime is much more politicized here, and because it is much more exploited by the media to attract readers and viewers."
Haines asserts that political dynamics often delay the legislation from being reversed. By the time corrective measures are taken, significant human and fiscal damages have been done.
The 2013-14 Brooks Lecture Series is sponsored by a grant from Auxiliary Services Corporation (ASC) and the Cortland College Foundation.
For more information, contact Sharon R. Steadman, a SUNY Cortland professor of sociology/anthropology and Brooks Museum director, at 607-753-2308.
Faculty Senate Considers General Education Changes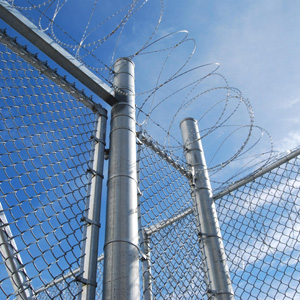 04/01/2014
The Faculty Senate will consider three proposed changes to the College's General Education (GE) requirements that would give students more freedom to choose electives.
After receiving campus feedback in late 2012 and 2013, the senate's General Education Committee has endorsed the idea that students' ability to complete their curriculum by taking preferred elective courses is a vital feature of a liberal arts education.
"The changes that were requested by faculty were to reduce the natural sciences by one course and to allow freedom of choice within the social science categories," said Brooke Burk, recreation, parks and leisure studies, the GE committee chair.
"Faculty and staff expressed a need to make these changes," she said. "They felt that students had few choices within course offerings and among (GE) categories. Often their choices to take courses outside of G.E. were not possible, so their ability to take minors, to pursue electives of interest or to study abroad is limited."
Senators will discuss under Old Business the proposed GE changes, the first major ones made since 2006, at the next Faculty Senate meeting at 1:15 p.m. Tuesday, April 8, in the Park Center Hall of Fame Room.
That afternoon the Senate will conduct an open meeting on the GE Committee proposal following the President's Report. The 27-page draft proposal is posted on the Faculty Senate website. All members of the campus community are invited to attend.
Also at the meeting, senators will consider a new, fast track proposal to change the College Handbook to require a faculty referendum on GE Committee proposals.
If senators decide to proceed with the changes, they may follow past campus precedent and conduct a referendum involving the entire campus community. If a majority of campus voters approves it, the GE Committee recommends a Fall 2015 implementation.
The current state of the College's GE requirements is the work of the 2006 General Education Taskforce, which integrated SUNY GE and Cortland GE learning outcomes.
The GE Committee began soliciting opinions about potential GE changes in fall 2012 to address increasingly restricted curriculum choices for students, according to Burk.
An initial campus email survey in Spring 2013 resulted in 65, mostly faculty, respondents. A second survey captured 160 student responses to the same open-ended questions.
The feedback led to the current draft proposal. In Burk's opinion, additional viewpoints about this change would be desirable.
The specific changes that the GE Committee unanimously approved are:
Reduce the natural science requirement to one laboratory course by eliminating GE 13 — a second natural science course;
Allow the 3- or 4-credit hour laboratory natural science courses to fulfill the natural science requirement; and,
Allow students to complete, for a total of six credit hours, any two of the following three categories: GE 3 — Social Science, GE 4 — United States History and Society, and GE 5 — Western Civilizations.
While retaining the GE program's original purpose, the proposed revisions would required a 3- or 4-credit natural science course with a lab, as well as 3 credits in quantitative skills, social science, United States history and society, Western civilization, contrasting cultures, humanities, the arts, foreign language, basic communication, prejudice and discrimination, and science, technology, values and society.
The changes also would fulfill the SUNY-wide general education requirements that aim to foster transferability of courses among colleges and universities within the system. The GE Committee, however, will need to continually monitor compliance with requirements of the SUNY Provost's Memorandum to Presidents on Seamless Transfer.
Folklorist Saro Lynch-Thomason to Perform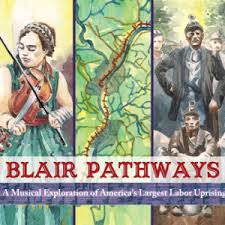 03/18/2014
Appalachian activist Saro Lynch-Thomason, who produced an historical multi-media project telling the story of the West Virginia Mine Wars of 1900-1921, will perform on Thursday, April 3, at SUNY Cortland.
Lynch-Thomason, an Illustrator, award-winning ballad singer and amateur folklorist who lives in of Ashville, N.C., will share "Stories and Songs of the West Virginia Mine Wars" at 7 p.m. in Sperry Center, Room 105.
The event, which is free and open to the public, continues Women's History Month, which during March and early April offers a series of lectures, book chats, the Women of Color conference, panel presentations and musical performances on the campus. To learn about more events, visit the Women's Inititatives website.
"Stories and Songs of the West Virginia Mine Wars" is a one-person, multi-media show about the Appalachian Coal Wars, the Battle of Blair Mountain and efforts to save West Virginia's heritage. Lynch-Thomason uses images, storytelling, discussion and song to convey pivotal moments in America¹s history.
Saro Lynch-Thomason is an illustrator, award-winning ballad singer and amateur folklorist who lives in of Ashville, N.C.
Lynch-Thomason has been studying Appalachian ballads and traditional singing since 2008, performing alongside respected singers including Sheila Kay Adams and Elizabeth Laprelle. In Spring 2013, she was granted a Sound Archives Fellowship from Berea College to study and teach Eastern Kentucky ballads.
Her multimedia project, Blair Pathways, uses music and narrative in multiple formats to tell the story of the Mine Wars of southern West Virginia, among the largest and longest-lasting labor battles in U.S. history. These conflicts culminated with a week-long militant uprising in August 1921, involving more than 10,000 men and women. Much of the fighting was focused at Blair Mountain in Logan County. Blair Mountain currently meets standards to qualify as a national historic battle site, but sadly faces threats from mountain-top removal mining.
Through research at the West Virginia State Archives and the Library of Congress, along with several excellent books and many helpful scholars and musicians, Lynch-Thomason was able to construct a narrative of the West Virginia mine wars out of Appalachia's musical heritage. She paid special attention to Appalachia's multi-ethnic and political diversity to help broaden and shape the story from perspectives often historically ignored. Music traditions including American hymnody, Appalachian balladry, old-time fiddle and banjo, Italian anarchist anthems, African-American church songs, railroad work songs, labor movement classics and early gospel quartet styles were all selected to help tell the narrative.
Nearly 30 musicians were asked to create their own interpretations of these historic works in a way that would maintain the emotionality and essential character of each piece. The result is a compilation that traverses the harsh and inspiring history of West Virginia's coal mine wars.
Lynch-Thomason's work was inspired by her labor activism and her participation in a June 2011 march by several hundred people to bring attention to the plight of Blair Mountain and the legacy of the West Virginia mine wars.
The event is sponsored by a Campus Artist and Lecture Series grant, the Modern Languages Department, and Women's Studies.
For more information about the project, visit www.blairpathways.com. For more information about the event, contact Colleen Kattau, associate professor of Spanish, at 607-753-2025. For more information about Women's History Month, contact Women's History Month coordinator, Professor Caroline Kaltefleiter, at 607-753-4203.
Performing Arts Department to Present 'Candide'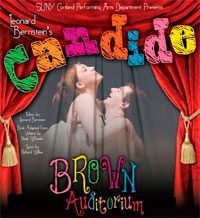 04/01/2014
SUNY Cortland students in the musical theatre program will perform Leonard Bernstein's classic operetta "Candide" the next two weekends on campus.
Presented by the Performing Arts Department, the musical will open at 8 p.m. on Friday, April 4, in the Performing Arts Department's temporary main stage theater location in Old Main Brown Auditorium. Additional performances are scheduled for 8 p.m. on Saturday, April 5, Friday, April 11 and Saturday, April 12. Sunday matinee shows will start at 2 p.m. on Sunday, April 6 and April 13.
Doors will open a half hour prior to show time. Tickets for "Candide" are now on sale at The Bling Store, located at 101 Main St. in downtown Cortland, and will be available at the Brown Auditorium box office before each performance. Admission for the musical is $18 for the general public, $15 for senior citizens and SUNY staff, and $8 for all students.
Based on the novella of the same name by Voltaire, which was published secretly in 1759, "Candide" first was performed on Broadway in 1956.
"'Candide' has a wild and fascinating history," said Kevin Halpin, director-choreographer for the SUNY Cortland production. "Some of the greatest writers and musicians of our time had a hand it its creation. Oddly enough, both the 18th century novella and the 20th century operetta enjoyed great success as well as great scandal. The story contains religious blasphemy, political sedition, mixed with intellectual hostility, all hidden under a thin veil of naiveté. It attempts to show us 'the best of all possible worlds.' In short, it's got a little something for everyone."
The cast includes: Ben Shimkus as Candide, Melissa Pipher as Cunégonde, Catherine Skojec as Paquette and Jacqui Fisher as the Old Woman. William Rivera will play the part of Maximilian, Joey Gugliemelli will appear as Voltaire and Pangloss, Alejandro Circelli is the Governor, David Newman is the Baron and Hailey Berkowitz is the Baroness as well as the understudy to the Old Woman.
Members of the ensemble are Nick Alteri, Jaclyn Collins, Lindsey Galgano, Sean Noonan, Sarah Shaiman, Kevin Rayo, Allie Tamburello, Billy Swenson, Catie Young and Andrew Cuccaro.
Swings are Matthew Spina and Chrissy Jackson. Howard Lindh is the set designer, Joel R. Pape is the sound and lighting designer and Preston Marye provides technical direction. Eliza Mitchell is stage manager and Tara Zebrowski is assistant stage manager. Mark Cryan supplied poster art direction and Nikki Ferrar produced the ads.
For more information, visit the Performing Arts Department website or call 607-753-2811.
College to Exhibit at Business Showcase Saturday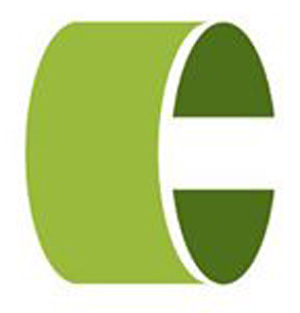 04/01/2014
SUNY Cortland's commitment to environmental responsibility will be on full display at the Cortland Area Chamber Business Showcase Saturday, April 5.
Students, faculty and staff members who want to learn more about what their local business community has to offer can attend the showcase, which will run from 10 a.m. to 3 p.m. in the J.M. McDonald Sports Complex, located at 4292 Fairgrounds Drive in Cortland.
SUNY Cortland will highlight its many environmentally friendly initiatives in joining dozens of local businesses with exhibitions.
The event also will feature free giveaways, door prizes and entertainment. For more information, contact the Cortland Area Chamber of Commerce at 607-756-2814.
Admissions Open House Set for April 5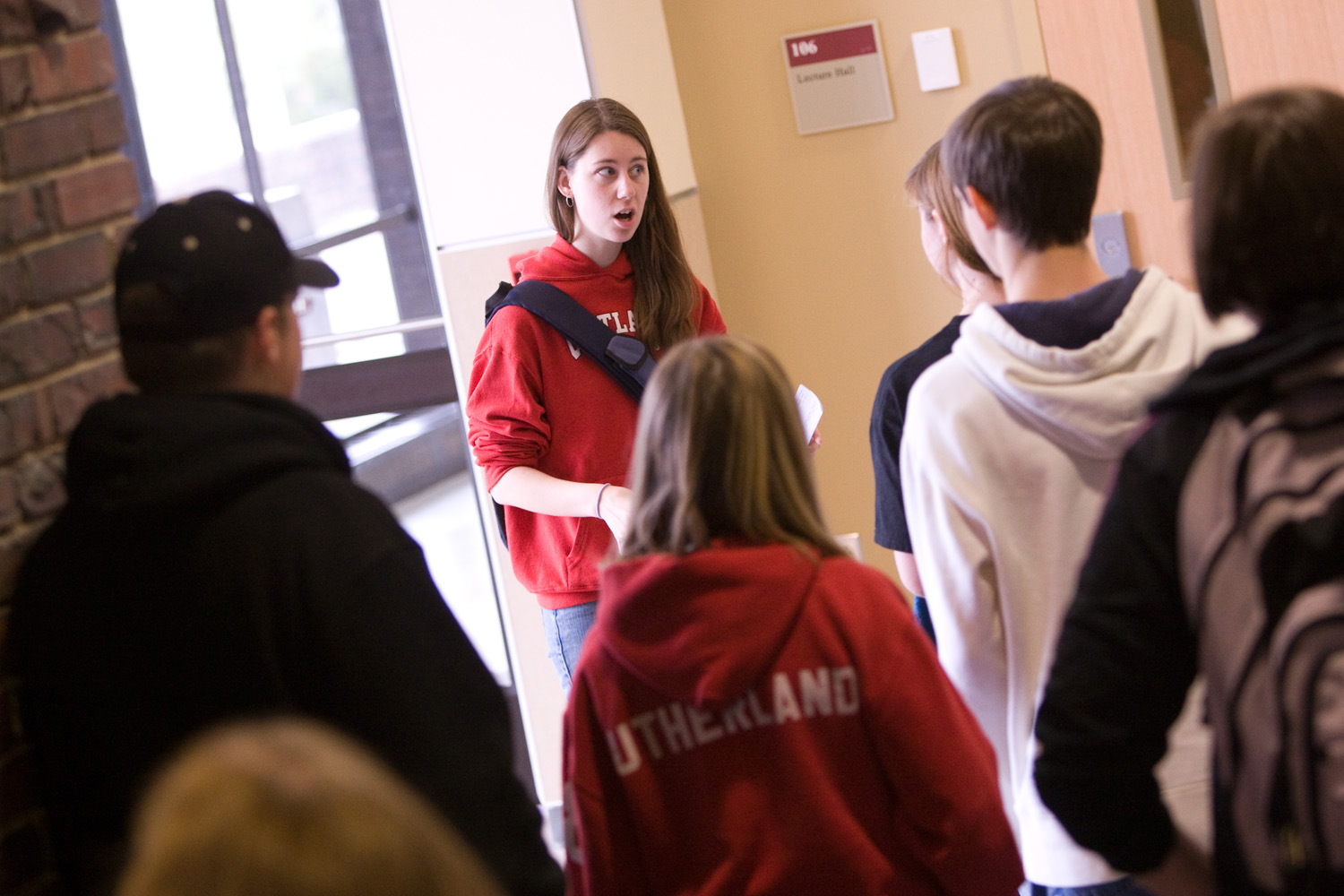 03/26/2014
The 32nd annual Admissions Open House, a one-day program allowing accepted freshmen, transfer applicants and prospective students to acquaint themselves better with SUNY Cortland, is expected to attract 1,800 visitors to campus on Saturday, April 5.
This year, more than 10,900 prospective freshmen have applied for the fall semester at SUNY Cortland, said Betsy Cheetham, assistant director of admissions at the College and coordinator of Open House since its inception in 1983.
Additionally, the College anticipates more than 2,400 transfer applications for the Fall 2014 semester, she noted. In the past, more than 70 percent of prospective first-year students who attended Open House actually enrolled in the fall semester and 90 percent of the transfer applicants have enrolled.
"Our spring Open House is a critical part of the recruitment process of new students to the College," added Mark Yacavone '94, SUNY Cortland assistant vice president for enrollment management. "Many of the visitors to the spring event have been accepted as either freshman or transfer students," he said. "This event allows them a final opportunity to interact with our faculty, staff and students before they make their final decision on a college to attend in the fall."
Events will take place in Park Center, on the lower campus, and Corey Union, located halfway up the hill.
Visitors are encouraged to participate in a variety of information sessions and tours, Cheetham explained. The dining halls will welcome visitors to eat alongside current students at no charge for the prospective students and at the regular rate for their family members.
Open House begins at 9:45 a.m. in the Park Center Alumni Arena with welcoming remarks by College President Erik J. Bitterbaum, Student Government Association President LeighMarie Weber and Yacavone.
An academic, student services and student organization fair will be offered between 10:15 a.m. and 12:30 p.m. in the Park Center Corey Gymnasium and Poolside lobby. The facility is located in the lower campus near the sports complex and tennis courts. Prospective Cortland students and their families can meet current faculty and students to discuss the College's major and minor programs, as well as its clubs and activities. Walking tours of campus led by current students will include academic buildings and residence halls. A shuttle bus will transport students wanting to tour the West Campus Apartments.
Information on an array of programs relating to the academic, cultural and social life of the Cortland campus also will be presented between 10:15 a.m. and 12:30 p.m., also in Park Center Corey Gymnasium and Poolside lobby on lower campus. Sessions will cover housing and residence life for both freshman and transfer students, financial aid, Honors Program, career services, academic support services and dining, college store and other essential services.
Additional sessions include campus activities and involvement, Greek life, study abroad, student disability services, recreational opportunities, intramural sports, fitness and sport clubs, childhood and early childhood education, pre-med advisement, pre-law advisement, transfer credits, and learning opportunities for students who haven't declared a major. DanceWorks, Kickline and the Cortland Dance Company will perform, as well.
At the fair, special presentations are planned from 10:30 a.m. until 12:30 p.m. in Park Center. Rhonda Jacobs, assistant director of the outdoor education center, will discuss the College's off-campus facilities in the Adirondacks and their role in the successful transition of youth to the campus experience. The campus Army Reserve Officer Training Corps representative Kevin Swab will relay the opportunities available to those who pair their academic life with military preparation.
Lunch will be available in the Brockway Hall, Neubig Hall and Corey Union dining facilities.
Guests also are invited to attend campus athletic and cultural events. Home athletic events will include a men's lacrosse game versus SUNY Plattsburgh at 1 p.m. There will be no admission charge for athletic events on Open House day.
At 8 p.m., "Candide," a tuneful and daffy musical satire with a famous score by Leonard Bernstein, will be performed in Old Main Brown Auditorium. Tickets will be sold at the door for $8 for Open House guests and all students, $15 for senior citizens and SUNY staff and $18 for the general public.
For more information, visit online at cortland.edu/admissions or contact Cheetham at 607-753-4712.
Native American Author To Visit April 14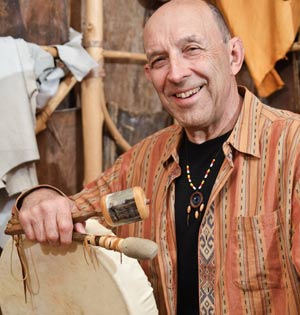 04/01/2014
Joseph Bruchac, an Abenaki storyteller and author from the Adirondack mountain foothills, will read from his books and discuss his views on the Native American oral traditional on Monday, April 14, at SUNY Cortland.
Bruchac will begin his talk at 4:30 p.m. in Brockway Hall Jacobus Lounge.
Presented by the Cultural and Intellectual Climate Committee, the event is free and open to the public.
Bruchac is the author of more than 70 books for adults and children, and his writing has appeared in more than 500 publications, including National Geographic and Smithsonian Magazine.
Much of his writing draws on the land where he lives and his Abenaki ancestry. Bruchac's American Indian heritage is only one part of an ethnic background that includes Slovak and English blood, but he has nourished native roots.
He has been a storyteller-in-residence for Native American organizations and schools throughout the continent, including the Institute of Alaska Native Arts and the Onondaga Nation School. Bruchac discusses Native culture, his books and offers storytelling programs at dozens of elementary and secondary schools each year as a visiting author.
His work as an educator includes eight years directing a college program for Skidmore College inside a maximum-security prison.
Bruchac's honors include a Rockefeller Humanities Fellowship for Poetry, the Cherokee Nation Prose Award, the Knickerbocker Award, the Hope S. Dean Award for Notable Achievement in Children's Literature and both the 1998 Writer of the Year Award and the 1998 Storyteller of the Year Award from the Wordcraft Circle of Native Writers and Storytellers. In 1999, he received the Lifetime Achievement Award from the Native Writers Circle of the Americas. One of his books, Breaking the Silence, is the winner of an American Book Award.
Bruchac holds a bachelor's degree from Cornell University, a master's degree in literature and creative writing from Syracuse University and a doctorate in comparative literature from the Union Institute of Ohio.
He lives in the town of Greenfield Center, N.Y., in the same house where his maternal grandparents raised him.
For more information, contact Richard J. Powell, instructional services librarian, at 607-753-2289.
Dragon Tracker Means Year-round Fun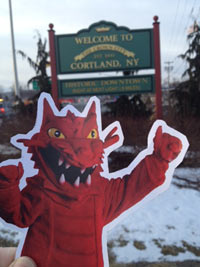 04/01/2014
Blaze, SUNY Cortland's favorite red dragon, bowed out Monday to a formidable opponent in the final four of Mascot Madness, the online voting competition to determine the SUNY system's top mascot.
But his fun isn't over just yet.
In fact, it's only begun.
That's because supporters of the College — everyone from students to alumni to employees to parents — can help SUNY Cortland's thrill-seeking mascot travel the world year-round as part of the new Dragon Tracker project.
The goal is to collect hundreds of photos of Blaze with something interesting in the background. The Eiffel Tower. Mount Rushmore. A newborn baby. Even a neighbor's Yorkshire terrier. You can even use Adobe Photoshop to insert Blaze into truly exotic locations, like the surface of Mars or a scene from "Casablanca." If you find it interesting, chances are other Red Dragons will too.
Simply download and print one of the Blaze images on the Dragon Tracker page, cut along the dotted line, then bring the flat dragon to be photographed the next time something fun comes up. Or, if you want to take a shortcut, use a toy Blaze or some other image of a Cortland-looking red dragon.
Photos can be shared with SUNY Cortland on Facebook, Twitter or Instagram, or emailed to the College with a quick description of what's in the photo or where it was taken.
Once a healthy-sized sampling is collected, a special album will be published on the College's main Facebook page chronicling the many adventures of Blaze.
Indigenous Authors to Speak April 17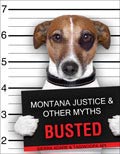 04/01/2014
The indigenous co-authors of the new book, Montana Justice and Other Myths Busted, will share their ideas on effective writing and teaching Thursday, April 17, at SUNY Cortland.
Sierra Adare, a Cherokee/Choctaw, and TasiwooPa api, a Comanche/Mohawk, whose text was released in January by Kendall Hunt Publishing Company, will present "Montana Justice: a Discussion with the Authors" from 6:30 to 8:30 p.m. in the Corey Union Fireplace Lounge.
Sponsored by the Campus Artist and Lecture Series and the Center for Gender and Intercultural Studies, the talk is free and open to the public. The program is geared to faculty and staff, educators and future educators.
The pair will speak about their publishing experience and their commitment to a new approach for resource materials to support writing studies in higher education.
"The talk is about what every reader should be: accessible to all and written in the scholarly manner we expect from students," said event organizer Linda Rosekrans, lecturer in English.
Montana Justice is an anthology or collection of samples from a broad range of genre — from poetry to screenplay to academic essay — that are cited in a variety of academic formats, modeling correct use of citation methods.
Later in the program, the authors will facilitate a panel of students who have used the text, critiquing its usefulness in the college classroom.
This is Adare's 14th book. TasiwooPa api has many articles and collaborations to his credit.
Currently a doctoral student in American and transnational studies at University at Buffalo, Adare has experimented with designing online courses that provide greater focus on the learning styles of students as well as greater accessibility for those outside of the read/write paradigm.
She is a member of the Wordcraft Circle of Native Writers and Storytellers, a pan-indigenous association seeking to ensure that the voices of indigenous and Hispanic peoples in the Americas are heard throughout the world.
TasiwooPa api, who has a master's degree in human relations from Oklahoma State University, has conducted research that reflects a unique understanding of the needs of academic writers.
For more information, contact Rosekrans at 607-423-7883.

Suggest a feature story
---
Faculty/Staff Activities
Genevieve Birren and Jordan Kobritz
Genevieve Birren and Jordan Kobritz, Sport Management Department, presented "NASCAR's Richmond Race: Good 'Ole Boys or Race Fixing?" at the 27th Annual Sport and Recreation Law Association Conference held Feb. 26-March 1 in Orlando, Fla.
Anne Burns-Thomas
Anne Burns-Thomas, Foundations and Social Advocacy Department, led a post-keynote discussion with Paul Gorski at the Noyce NE Regional Conference held March 20-22 in Philadelphia, Pa. Participants reflected on Gorski's keynote, which addressed key insights from his latest book, Reaching and Teaching Students in Poverty: Strategies for Erasing the Opportunity Gap. Gorski questions how strategies for teaching and relating with families in poverty might change if we truly understood the barriers they experience — barriers that have nothing to do with their cultures or their attitudes about school or their desires to learn. Participants talked about those challenges, how they affect the school experiences of low-income students, and how educators can mitigate them by providing equitable, engaging learning environments.
Timothy Conner
Timothy Conner, School of Arts and Sciences, along with adolescence education: earth science majors and SUNY Cortland Noyce Scholars Brendan Creegan and Eric Reisweber, presented "De-Criminalizing High Stakes Exams through Effective Teaching: Using Project-Based Learning Modules to Meet and Exceed Standards" at the Noyce NE Conference held in March in Philadelphia, Pa. Fearing the results of high stakes exams, teachers often resort to "teaching to the test" or trying to force feed standardized curriculum to resistant students. As a teacher in New York, a state with a long history of high stakes, end of the year assessments, Conner has found that project-based modules focused on issues relevant to students were much more effective than teaching to the test. Project-based learning helps to engage students in relevant science experiences and provides a context to support the learning of content required for success on state exams. Presenters demonstrated how project-based modules can be used in the classroom to meet and exceed understandings required for high stakes assessments.
Mark Dodds
Mark Dodds, Sport Management Department, and Kristi Schoepfer, from Winthrop University, presented "Legal Issues and the Sport Management Intern: A Continuing Evolution of Case Law" at the 27th Annual Sport and Recreation Law Association Conference held Feb. 26-March 1 in Orlando, Fla.
Mary Gfeller
Mary Gfeller, Mathematics Department and SUNY Cortland Noyce Scholars Kelsey O'Donnell and Robin Tobin presented "Teaching Math Using Culturally Relevant Teaching Strategies" at the National Science Foundation 2014 Noyce NE Regional Conference held in March in Philadelphia, Pa. Perspectives on culturally relevant teaching strategies in teaching secondary math concepts were discussed using examples from real classrooms, including several from O'Donnell and Tobin's current student teaching placement at Binghamton High School. The presenters explored the various strategies designed to make math more accessible and more meaningful to students.
Jordan Kobritz
Jordan Kobritz, Sport Management Department, presented at the 27th Annual Sport and Recreation Law Association Conference held Feb. 26-March 1 in Orlando, Fla. With Douglas Manning from Eastern New Mexico University, he discussed "Royal Pain: Hot Dog Throwing Mascot in Kansas City." Kobritz and Jeffrey Levine, from University of Louisville, presented "NFL Concussion Lawsuit Settlement: The Good, the Bad and the Ugly."
Angela Pagano
Angela Pagano, Biological Sciences Department, along with adolescence education: earth science majors and SUNY Cortland Noyce Scholars Brendan Creegan and Eric Reisweber, presented "Using Stories to Teach Science" at the Noyce NE Regional Conference held from March 20-22 in Philadelphia, Pa. Placing scientific information into a relevant context is important for student engagement and deeper understanding of scientific content. For example, the framework for the Next Generation Science Standards suggests the use of history of science stories or cases as an important approach for providing the context for developing students' understanding of the nature of science. Presenters gave an overview of the importance of communicating science, worked though a selection of activities, and provided examples of stories that can be incorporated into the secondary science curriculum.
Gregory Phelan and Kerri Freese
Gregory Phelan, Chemistry Department, and Kerri Freese, Noyce Program coordinator, along with co-professional investigators (Co-PIs) from Drexel University and University of Massachusetts Boston, planned and executed the 3rd Annual Noyce NE Conference that took place from March 20-22 in Philadelphia, Pa. The theme of the conference was "Successful Teaching in High-Need Schools." The conference engaged more than 250 math and science teachers, pre-service teachers and faculty from over 50 Noyce programs throughout the northeast. Keynote speakers included: Paul Gorski, founder of EdChange and associate professor of Integrative Studies at George Mason University; Michele DiPietro, executive director of the Center for Excellence in Teaching and Learning and associate professor in the Department of Mathematics and Statistics at Kennesaw State University; John Mighton, founder of JUMP Math, and; Ryan Devlin, 2013 Pennsylvania Teacher of the Year. The conference also included 21 science, technology, engineering and math (STEM) – related breakout sessions and pre- and post-workshop sessions at the Academy of Natural Sciences. A State of Poverty Simulation, led by the Lindy Glennon, executive director of Cortland County Community Action Program (CAPCO), was held for nearly 80 conference participants. The conference was funded by a grant from the National Science Foundation (NSF).
John Suarez
John Suarez, coordinator of the Institute for Civic Engagement's Office of Service-Learning, conducted a workshop at the 2014 Noyce NE Regional Conference in March in Philadelphia, Pa., in which participants applied reflective-listening skills in STEM-based role-play situations that were complicated by cultural concerns that could compromise student learning. Reflective listening skills help teachers maintain good working relationships with students and parents by helping teachers understand other people's concerns. The role-plays' concerns dealt with a hands-on hydrofracking classroom demonstration, the reading of a current events evolution newspaper, and a boy-girl teamwork situation in a chemistry laboratory.
Chris Widdall
Chris Widdall, Childhood/Early Childhood Education Department, presented "Effectively Using Mobile Technology in the STEM Classroom" at the 2014 Noyce NE Regional Conference held March 20-22 in Philadelphia, Pa. During this hands-on workshop, Widdall gave participants the opportunity to see and use apps to supplement a lesson, engage students, design projects, collect data and use app-in-app tools, while showcasing the power of math and science. The presentation focused on the OS mobile platform, with infusion of Android and some cross-platform apps.
Tiantian Zheng
Tiantian Zheng, Sociology/Anthropology Department, was invited by Brown University to deliver a campus talk on March 14. She also presented a talk at the Annual Conference of American Applied Anthropology in New Mexico on March 19.

Submit your faculty/staff activity