Dragon Hall Opens with Smaller Carbon Pawprint
08/26/2013
Move over, Blaze. A newer, bigger dragon has landed on College Hill.
But when Dragon Hall opened its doors to incoming students this past Friday, it wasn't puffing out as much steam as its red brick neighbors along Neubig Road.
That's because SUNY Cortland's 18th residence hall aspires to be less of a "red" dragon than a "green" one, according to Rob Shutts, the facilities planning, design and construction project manager on the $22 million Dragon Hall project. The building will officially be unveiled to the SUNY Cortland community during a ribbon cutting scheduled for 3 p.m. on Sept. 25.
"From the outside you can't tell the building is any different," said Shutts. "But we are moving toward a new type of building envelope. "
Subtle, yet important, green features include an extensive array of rooftop solar panels, environmentally sensitive lighting and a new, highly effective type of heat-conserving insulation.
A thermal picture of other campus residence halls might show them losing heat in scattered spots like a storybook serpent hissing steam in a fairy tale. This is due to small gaps in the exterior insulation that tend to occur in traditional building construction.
These gaps happen where the exterior wall framing interrupts the wall insulation, resulting in a "thermal bridge" that carries heat between the interior and exterior of the wall. This more than 60-year-old approach to preserving warmth inside a building has been modified in Dragon Hall to meet both the increasing energy-conservation demands of modern building codes and the College's institutional commitment to environmental sustainability.
Dragon Hall features foam insulation sprayed into every crevice within the building's framing. This foam insulation, in conjunction with a minimum of two inches of continuous insulation over the entire exterior wall surface, results in a much more energy-efficient envelope.
"Here you have a building that is designed to push the insulation all to the exterior, between the brick outside and the metal studs that support it," Shutts explained.
In fact, the building's energy performance has been calculated as 43.6 percent better than the national baseline by which similar facilities are measured, according to Shutts.
Dragon Hall's superb heat-conserving performance will be enhanced by a computer system programmed to manage energy use and engage all residents in conservation.
An information screen that will be installed in the lobby will let students know details about the energy consumed in their building. And within their suites, students will be able to monitor and control their own electricity use as they learn how to reduce their carbon footprints.
From an upper-level lounge, students can enjoy one of the better views of the community and countryside around Cortland.
"But it still needs the cooperation of the students," Shutts said. "This is a learning environment and an new era in building monitoring and design."
The facility features insulated, double-pane windows that contain louver blinds inside them. Outside, the fiercest rays of sunlight are deflected off metal solar shades placed strategically above the most exposed windows, much like those on the School of Education Building.
"Those shades are designed to partially block the sun's rays during the most intense days of the summer," Shutts said. "Parts of the building that receive the morning and evening light when the sun is not as intense don't have them."
Atop Dragon Hall is a solar panel array intended to offset a portion of the building's electric consumption. It is expected to provide 28,137 kilowatts of electricity annually, which is about 8 percent of the estimated electrical use for the entire building, Shutts said.
"This is roughly equivalent to 55 barrels of crude oil conserved per year or 46,821 car miles not driven," Shutts said.
The solar array should eventually pay for itself. Meanwhile, the New York State Energy Research and Development Authority (NYSERDA) will grant the College an approximately $35,000 rebate as an incentive for installing this energy-saving feature.
In terms of lighting efficiency, Dragon Hall goes well beyond its eight-year-old cousin, the similar-looking Glass Tower Hall, Shutts noted.
Very bright and long-lasting, light-emitting diode (LED) fixtures are used instead of the compact fluorescent lamps installed in the older residence hall.
"These more closely approximate natural sunlight and they last a very long time before they need replacing," Shutts said.
Additionally, Dragon Hall will be far more sensitive to the nighttime comings and goings of the students than Glass Tower Hall.
"The lighting in the corridors is broken into zones controlled by occupancy sensors," Shutts said. "If no motion is detected in a zone, some of the lights will dim to 20 percent of their full usage, while others will turn off completely. When motion is detected in a particular zone, only the lights within that zone will turn on. Effectively, as you walk down the corridor, the lights will turn on as you enter a new zone."
NYSERDA conducted a whole-building assessment of Dragon Hall's energy efficiency and will cut a rebate check for about $103,000 in addition to the solar panel rebate, according to Shutts.
The U.S. Green Building Council sets the industry standard for energy efficiency, according to Shutts.
In late August, one incoming first-year student was unpacking and setting up her living quarters in Dragon Hall. Over her shoulder can be seen one of this building's energy-saving windows designed with the adjustable blinds inside it.
It offers Leadership in Energy and Environmental Design (LEED) certification to facilities it evaluates as having achieved certain nationwide benchmarks in environmental sustainability.
"You can be eligible to receive a certain number of points for your energy conservation performance, as well as use of renewable materials in building construction," Shutts said.
In 2005 the Glass Tower Hall construction project captured LEED certification for the construction features that significantly reduced its carbon footprint, becoming the first residence hall built in SUNY to achieve that designation.
All subsequent SUNY Cortland new construction and major renovation projects have reflected a similar kindness toward the environment, as the result of what facility managers learned from Glass Tower Hall. In fact, all have met the USGBC's higher, silver designation of green building design.
This fall, Dragon Hall project managers will go for an even higher level of LEED credit and raise the bar on future facility energy conservation and green construction.
Arriving from Friday, Aug. 23, through Sunday, Aug. 25, the new and returning students assigned to live in Dragon Hall will see a structure built into the side of the hill and attached on the first and third floors at each end to Hayes and Hendrick Halls. The facility was designed to hold 229 students and a hall director.
A side-by-side pair of elevators on the end nearest Neubig Road will make life easier for staff and custodians with card access to move furnishings among the three buildings. The students will live on the ground floor and first through fourth floors. A penthouse contains the heating, ventilation and air conditioning equipment.
Residents in the quad-style rooms on the ground and first floors will share one lounge and kitchen area while the remaining occupied floors contain their own lounges with kitchens. Much like Glass Tower Hall, four students will live in each quad, sharing the two bedrooms and a bathroom and vestibule-sized common area. Each quad unit features an extra, multipurpose sink and countertop.
"Three floors contain a designed triple," noted Jean Brown, associate director of housing and operations for Residence Life and Housing. "I predict these will be popular rooms."
The building is fully accessible from the Smith and Casey Halls parking lot, and each floor has one unit that features complete access — easily identifiable by the front door peephole placed so a resident can look through it while using a wheelchair. All remaining suites may be modified readily for accessibility as well.
Drinking fountains in Dragon Hall feature a second spigot designed to fit neatly into the neck of a water bottle, giving students an opportunity to refill their empty water bottles rather than buy new ones by the case from the store. It's another way students can live a sustainable college life.
"If that's popular, maybe we will want to retrofit the drinking fountains in the other residence halls," Brown said.
College Commits to Renewable Electricity
08/27/2013
This fall, SUNY Cortland will become the first institution in the 64-campus SUNY system to operate all of its facilities - classrooms, residence halls, dining areas, sports facilities … everything - using 100 percent renewable electrical energy.
More than 700 new solar panels will be installed on campus as part of the commitment, and the College will purchase 16 million kilowatt-hours of renewable energy credits a year. Those efforts build on a long list of sustainability initiatives undertaken by SUNY Cortland and will support its new master's program in sustainable energy systems.
"As one of the original signers of the American College and University Presidents' Climate Commitment, SUNY Cortland's goal has been to create one of the greenest campuses in the nation," College President Erik J. Bitterbaum said. "By taking this step, we're showing that we're willing to do more than just talk about energy sustainability."
It's part of a broader effort by SUNY to use the resources of its campus network to encourage clean energy innovation and cost-effective and sustainable energy use.
SUNY Cortland's commitment to energy sustainability is a demonstration of how SUNY is helping to foster a cleaner, healthier and more sustainable future for New York state," said SUNY Chancellor Nancy L. Zimpher. "Congratulations to President Bitterbaum and the faculty, staff and students at SUNY Cortland who have made this outstanding achievement possible. This is a terrific example of SUNY meeting its strategic planning goal of contributing to an energy-smart New York."
Gov. Andrew Cuomo recently approved an ambitious, $3 million solar energy project for SUNY Cortland as part of a unique initiative designed to increase the number of solar installations throughout New York. The College is one of 79 project sites that will benefit from the latest round of awards by NY-Sun, a solar energy program run by the New York State Energy and Research Development Authority.
Through the program, SolarCity, a national clean-energy services company, will build three installations with a combined total of about 700 photovoltaic panels on campus. The installations will be on the roof of the Park Center Alumni Arena, at ground level on a grassy area near the old SUNY Cortland entrance off Route 281 and on the roof of the new Student Life Center, currently under construction.
When the installations are completed next year, the College will be able to pull about 6 percent of its energy needs directly from the sun.
"This represents an important step in SUNY Cortland's ongoing effort to shrink its carbon footprint and operate in an environmentally sustainable way," Bitterbaum said. "Over the years, we have dramatically reduced the amount of greenhouse gas we generate. These new solar panels will allow us to move even closer to our goal of carbon neutrality."
In September, the College will take another big step toward that goal by buying electricity only from renewable sources like wind, solar or water to meet its remaining power needs.
"If we say that we believe global warming is a real concern, and the technology is available today to help prevent it, then even if you have to spend a little more, you do what needs to be done," said Timothy Slack, SUNY Cortland's physical plant director. "You have to walk the talk."
Currently, about a third of the electricity provided by National Grid to the campus comes from renewable sources, Slack said. Since the initial costs for establishing alternative power sources like windmills or hydroelectric plants are high compared with existing fossil-fuel sources, a system of credits has been developed to allow power customers to pay more to encourage the establishment and use of renewable energy.
Although electricity from all sources is combined on the power grid, the program diverts the premium paid for renewable energy credits to help sustainable energy producers. Eventually, as technology improves and renewable energy becomes more common, the cost is expected to come down.
The cost of buying an estimated 16 million kilowatt-hours of renewable electricity every year will be offset largely by the new energy generated by the solar installations on campus and ongoing energy efficiency efforts, Slack said. Both initiatives are part of SUNY Cortland's long-term commitment to sustainability. Examples of this commitment include:
Creation of a professional science master's degree in sustainable energy systems. This new program, which received its first students this semester, focuses on business and practical applications of renewable energy technology. It is unique within SUNY.
Satellite boilers. The College this summer shuttered its inefficient, natural-gas-fired central steam heating plant in favor of individual, high-efficiency boilers in every building. This is projected to reduce the consumption of natural gas by 30 percent.
LEED standards. For years, the College has required that all new construction on campus met Leadership in Energy and Environmental Design, or LEED, standards set by the U.S. Green Building Council. These standards require a range of energy efficiency or alternative power measures. Dragon Hall, SUNY Cortland's newest residence hall, hopes to receive a "gold" rating, the campus' highest yet. The new Student Life Center, set to open a year from now, will also be LEED gold.
Geothermal energy. The Professional Studies Building is heated and cooled by a series of 40 wells that carry natural, thermal energy from 400 feet below the surface. Since the building opened in 2011, an estimated 650 tons of carbon emissions have been avoided.
Dragon Buses. When the College replaced several of its campus buses, it chose to purchase propane-burning vehicles rather than the traditional diesel buses. These brightly decorated "dragon" buses operate more cleanly than their predecessors.
Community bicycles. The College has a long-established community bike program that allows members of the SUNY Cortland community to borrow recycled bicycles, free of charge, to use around Cortland.
No Mow Zone. The College installed several grassy areas that it intentionally decided not to cut in the summer, reducing fuel consumption and allowing wildflowers and animals to flourish.
The Green Rep Program. A team of students is hired each year to promote sustainability education and environmental awareness in the residence halls on campus.
Dining initiatives. Auxiliary Services Corporation, the non-profit entity that runs the campus dining areas and campus store, has implemented a variety of sustainability measures, including compostable dining utensils, increased local food purchases and the recycling of used fryer oil into biofuel.
---
Capture the Moment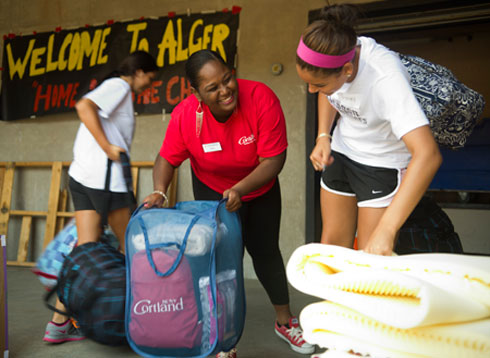 With about 7,200 students enrolled for the fall semester, last Friday's Move In Day was busy on campus. The Welcome Team, made up of faculty, staff and student volunteers including Khalia Brown, center, helped new students move into the residence halls on Friday and Saturday. The process was complete in time for the first day of classes on Monday, Aug. 26.
---
In Other News
SUNY Cortland Introduces Biochemistry Major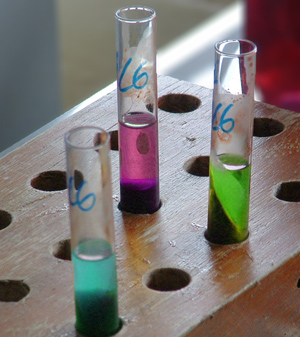 08/26/2013
Alexander Meyers '13 arrived at SUNY Cortland as a freshman wondering whether he should major in biology or chemistry.
Fortunately, by his senior year he no longer had to choose.
Instead, Meyers accepted his diploma during the 2013 Commencement ceremonies as the College's first biochemistry graduate.
"With the direction I'm trying to go in with my education, this degree really gave me some tools I wouldn't otherwise have," said Meyers of Morrisville, N.Y., who is currently applying around the country to big-name graduate programs in biochemistry and molecular biology.
"I think my career is going to be research-based," Meyers said. "I'm going to be a professor somewhere and do research or I'm going to work in the private sector. I hope the graduate work I do will steer me into the direction I want to be going."
Meyers is exactly the kind of student SUNY Cortland faculty members had in mind when they designed the new major, said Frank Rossi, an associate professor in the College's Chemistry Department and one of the educators who helped create the biochemistry focus.
"We kind of looked out for Al from the beginning as someone who would be interested in this major," Rossi said. "We were fortunate to get approval from the state in time for him to graduate with it."
Meyer's biochemistry sheepskin is unique from that of the chemistry major who attains a minor in biology or a dual degree in both disciplines.
"When we say biochemistry, we mean chemistry as applied to solving biological problems," explained Rossi, whose training was in organic chemistry but whose academic interest is in the nexus between chemistry and biology.
The entire Chemistry Department was involved in creating the biochemistry major, working closely with Biological Sciences Department faculty who supported the process.
"It's a good major with an interdisciplinary approach to science," said Chemistry Department Chair Gregory Phelan.
The proposal wended its way through the College's School of Arts and Sciences and its Division of Academic Affairs, past external reviewers who were colleagues from other institutions, and then was finally approved by the State University of New York administration. The degree became available in Spring 2012.
"This was a no-brainer," Phelan said. "We had students who were interested in it. Having it is a good prep for medical school and offering it is part of a long trend in chemistry in particular. At some colleges there are whole departments in biochemistry."
SUNY Cortland alumna and Academic Hall of Fame member Eileen K. Jaffe '75, a biochemist and senior member and professor in the Fox Chase Cancer Center, also encouraged the College to add the major.
The College has committed substantial resources to support the new major.
Alexander Meyers '13, the College's inaugural biochemistry major, is shown with one faculty mentor, Associate Professor of Biological Science Patricia Conklin, during his research in Summer 2012.
Katherine Hicks will join the Chemistry Department faculty this fall as the College's first assistant professor specializing in biochemistry. Next spring, when the science building Bowers Hall reopens a wing that is currently under construction, students will have access to a biochemistry-teaching laboratory.
According to Rossi, the new major is the natural route for a host of in-demand careers. Several juniors who aspire to become physicians, pharmacists or biological scientists have declared they plan to become the second generation at SUNY Cortland to earn this baccalaureate degree next spring. Additional prospective careers for biochemistry graduates include researchers in the pharmaceutical and food industries.
The biochemistry course sections are expected to attract students from other science disciplines offed at the College, including chemistry, adolescent education: chemistry, and the interdisciplinary program in environmental science.
"In the 2006-07 academic years, we started to survey other biochemistry programs out there, both in SUNY and non-SUNY, to come up with a list of courses that should be required for the major," Rossi said.
From his earliest years, Meyers completed specialized chemistry and biology courses suitable to the biochemistry curriculum in anticipation of the new degree offering.
"I think the only time you would take those classes is if you were a biochemistry major," Meyers said. "The farthest you would go otherwise would be to take a course in cell biology in your sophomore year. I studied biology right up through my senior year. It really prepared me."
Biochemistry is a profoundly research-oriented major. Students enrolled in it are expected to conduct laboratory investigations in both disciplines.
That's critical even if the graduate never plans to work in corporate or institutional research, according to Rossi.
"I think the opportunity to get a student in the laboratory who wants to go into teaching is great," he said. "We wouldn't have a physical education coach who didn't go out on the field, who just taught from theory. It's the same thing with science. Your perspective is about finding information, not knowing information. It's a method that's about trying to figure out what's going on. I would like to see us expand research opportunities for students who want to teach."
By his senior year Meyers, like most Chemistry Department majors, had ample chemistry research under his belt. He and Phelan, whose academic focus is on bringing chemistry research findings to the marketplace, collaborated on a project that combined technology and innovation.
Then in summer 2012, Meyers joined the research lab of Associate Professor of Biological Sciences Patricia Conklin. Together they traveled to Exeter University in Great Britain to conduct original, basic research with one of Conklin's collaborators investigating how plants produce vitamin C.
His expenses to participate in the scholarly endeavor were supported in part by a SUNY Cortland Undergraduate Summer Research Fellowship and a grant from the National Science Foundation. Meyers continued to work on the project during the academic year.
"A lot of the work I did with Dr. Conklin was not what you'd think of as biology, it was biochemical or molecular chemistry," Meyers said.
"I think the biochemistry degree has prepared me very well for grad school," Meyers said. "It was a good experience and has served me well in steering me in the direction I will go in the future."
"We're trying to create a very well-rounded student: one who will have an impact on others," Phelan said.
Performing Arts Shows Go On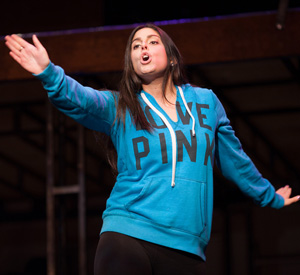 08/27/2013
A newly renovated Dowd Fine Arts Center won't open until the spring semester, but actors in SUNY Cortland's Performing Arts Department this fall plan to deliver the same high caliber of musical theatre entertainment their audiences have come to expect.
"Every year, the level of our students' work grows," said Kevin Halpin, an associate professor of performing arts. "We've been very successful in creating a professional musical theatre training program within a strong liberal arts education."
When the College's Dowd Fine Arts Theatre re-opens with a brand-new stage and 440 new seats, it will include significant improvements in acoustics, lighting, storage and more. The surroundings might seem new to patrons of the original theater, but the department's first major musical this spring might not be. The College will present "Brigadoon," the 1940s Broadway hit about a mysterious Scottish village. The play was the first performance in the theater when it opened in 1967.
Since then, the program has launched performance careers, with graduates playing important roles in off-Broadway productions of "West Side Story," "Beauty and the Beast," and other hit musicals. Dowd's upgrade, however, was many years in the making.
"We are really excited to get back in there," Halpin said, noting that a production of Arthur Miller's "The Crucible" is in store for the spring. "This is an opportunity for (the community) to see great musical theatre artists at the beginning of their careers and enjoy some really entertaining and thought-provoking work."
The fall semester's highlights include the rock musical "Rockabye Hamlet," slated to be re-worked by students for a contemporary audience, plus a holiday season performance of Alan Menken's musical "A Christmas Carol." Both will take place in Old Main Brown Auditorium.
The revamped version of "Rockabye Hamlet" will provide "a chance for students to be involved in the creation of something," Halpin said. The year's first production also will incorporate the input of Clive Jones, the musical's composer, lyricist and book writer.
"It's not just a re-staging or a recreation of something that's already existed, but rather a new take, a new version of this musical to bring it to life," Halpin said.
When "A Christmas Carol" opens in November, it will include children from the local community in its cast. Choices of family-friendly musicals come with community members in mind, Halpin said.
And, as part of a new project, senior musical theatre majors are planning a performance of "The Rocky Horror Show" to open in the first week of October in a local community venue.
"To be honest, we have a very loyal audience and a really great relationship with the community," Halpin said.
Along with consistently remarkable student casts, that much should remain the same when the first curtain opens this fall.
Welcome Week to Engage Arriving Students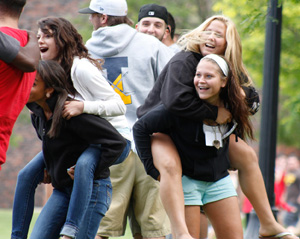 08/21/2013
Welcome Week at SUNY Cortland, which began Aug. 23, offers activities geared to help new students connect with the campus community and assist them in their transition to college life.
All events are free unless otherwise noted. They will continue through Wednesday, Sept. 4.
Remaining Welcome Week activities include:
Incoming SUNY Cortland students begin to forge the ties that may last a lifetime in this trust-building exercise.
On Wednesday, Aug. 28, Recreational Sports will offer "An Intro to Yoga" at 7 p.m. in the Corey Union Function Room. Participants will experience a beginner-level yoga class and should dress in loose, comfortable clothing and bring a towel.
The Corey Union Exhibition Lounge will showcase a "Volunteer and Civic Engagement Fair" from 4 to 5 p.m. on Thursday, Aug. 29.
Friday, Aug. 30, is "Red Dragon Pride Day," part of national "College Colors Day." The campus community is invited to wear their red and white and enjoy an ice cream social from 1 to 3 p.m. on the Corey Union steps. At 1:40 p.m., a campus photo is scheduled at that location to capture demonstrations of school spirit. To get involved with College Colors Day, visit the website. For more information, visit www.collegecolorsday.com.
At 4 p.m., a "New Transfer Student Welcome Barbecue" will combine a social opportunity with a free dinner, games, raffles and door prizes. The event will take place in the Bishop-Shea Quad area or Hilltop in Brockway Hall in the event of rain.
At 8 p.m., Cortland Nites Extravaganza in the Function Room allows all new SUNY Cortland students to make personalized decorations for their rooms. They can have a picture taken at the Photo Booth, create their very own street sign or try their hand at designing a bamboo plant.
Hypnotist Tommy Vee will attempt to cast his spell on students at 8 p.m. on Saturday, Aug. 31, in the Function Room. Vee typically has audiences "rolling in the aisles" with laughter during his stage hypnosis where volunteers become the real "stars" of the show.
On Monday, Sept. 2, a "Multicultural Life and Diversity Picnic" will be held from noon to 4 p.m. in Yaman Park. All new and returning students are invited. Transportation to and from the park will be provided from the Corey Union steps. For more information, contact the Multicultural Life and Diversity Office, located in Corey Union, Room 407A, at (607) 753-2336.
A Labor Day mini-carnival will take place that day from 3 to 6 p.m. on Van Hoesen Lawn with the Function Room serving as a rain location.
Also starting at 3 p.m., a fraternity/sorority information session for new transfer students begins in the Exhibition Lounge.
On Tuesday, Sept. 3, a coffeehouse featuring refreshments and talented classmates taking turns at an open mike will start at 7 p.m. in the Exhibition Lounge.
The Exhibition Lounge and lobby will showcase a "Student Employment Fair" from 11 a.m. to 1 p.m. on Wednesday, Sept. 4. This event gives students a great chance to find on- or off-campus employment for the school year.
Later, two SUNY Cortland student affairs representatives will discuss "So You're in College: Now What?" at 7 p.m. in the Exhibition Lounge. Counseling and health education staff members will address issues for first-year and transfer students, such as residence hall living, partying, homesickness, new relationships and peer pressure.
Also on Wednesday, students can attend the educational program "Know the Code" program at 8 p.m. in Corey Union Function Room. Participants will learn the ABCs of the College's Code of Student Conduct in a relaxed atmosphere involving raffles for free prizes. Student Conduct Office representatives will present this key seminar and answer questions to help participants take their first steps along the path of a successful college career. The event will be repeated in the same location at 8 p.m. on Thursday, Sept. 5.
During Welcome Week, the women's volleyball team will host the Red Dragon Classic. Home games also are scheduled in field hockey, men's soccer and women's tennis. Admission to tennis games is free. Tickets for the women's volleyball, field hockey and soccer home events are $4 for adults and $3 for senior citizens, with free admission to SUNY Cortland students with college ID and children under 12.
On Friday, Aug. 30, the Red Dragons volleyball team opens its season against Pitt Bradford at 3 p.m. and Baruch at 5 p.m. in the Park Center Corey Gymnasium. The Red Dragon Classic in Corey Gymnasium takes place on Saturday, Aug. 31, with starting times at 11 a.m. against Mt. Union and 4 p.m. against Rochester.
The men's soccer team squares off against Nazareth at 4 p.m. on Tuesday, Sept. 3, in the Stadium Complex. Women's tennis vies against rivals to be announced later on the tennis courts at 4 p.m. on Tuesday, Sept. 3, and at the same time on Wednesday, Sept. 4. The field hockey team faces Skidmore College at the Stadium Complex at 1 p.m. on Sunday, Sept. 1, returning there to compete against Elmira College at 4 p.m. on Wednesday, Sept. 4.
Welcome Week is sponsored annually for SUNY Cortland students by the offices of Advisement and Transition, Alumni Affairs, Athletics, Campus Activities and Corey Union, Career Services, Multicultural Life and Diversity, Recreational Sports, Residence Life and Housing, the Sexual Assault Awareness and Programming Committee, Auxiliary Services Corporation and Student Activities Board.
For more information about Welcome Week events, contact Campus Activities and Corey Union at (607) 753-5574.
Raffle Tickets to Big Game Still on Sale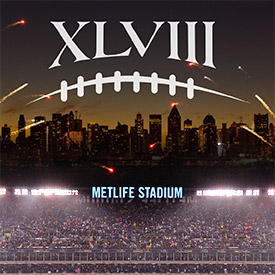 10/22/2013
The battle for the Cortaca Jug shouldn't be the only big football game on the minds of SUNY Cortland fans in November.
A limited number of raffle tickets remain offering the chance to win an expenses-paid trip for two to professional football's biggest game at MetLife Stadium on Sunday, Feb. 2.
Only 500 tickets will be sold through late December at $100 apiece.
The College acquired the tickets through its close ties with the NFL's New York Jets, the team that calls SUNY Cortland its official university partner and summer training camp home.
All of the money raised from the raffle will go exclusively to the Cortland College Foundation scholarship fund, which supports first-generation college students, high achievers in the classroom and those with financial need.
"Our partnership with the New York Jets is about much more than three weeks of football practice during the summer," said Kimberly Pietro, SUNY Cortland's vice president for institutional advancement. "It's about opportunity — for our students, for our alumni and for our community.
"The prize itself is one of a kind and offers an experience most people dream about, but it's the support for our students that means the most."
One lucky raffle participant will receive the deluxe package worth $4,375. The grand prize includes two tickets to the championship game at MetLife Stadium in East Rutherford, N.J.; a three-night stay from Friday, Jan. 31, to Monday, Feb. 3, at the Courtyard Secaucus Meadowlands; and $1,000 for travel and other expenses.
It's the fifth time SUNY Cortland will offer the once-in-a-lifetime opportunity. A graduate has won each of the four previous raffles.
Sean Murray '80, last year's winner, shared an unforgettable trip to New Orleans with his wife and witnessed a second-half thriller between the Baltimore Ravens and San Francisco 49ers.
"Having not won much else in my life, it was a blessing," said Murray, of Cincinnati. "To me, it's a good way to give back with just a little bit of incentive."
This year's drawing will be held Monday, Dec. 30, and all entries must be received by Monday, Dec. 23. Participants must be at least 18 years of age to purchase a raffle ticket.
Those interested in buying a raffle ticket should send payment, cash or check, with name, home address, phone number and an email address to Sheila Morse, the financial operations specialist for the Cortland College Foundation, at P.O. Box 2000, Cortland, NY 13045. Checks should be made payable to Cortland College Foundation, Inc.
For more information, contact Morse at 607-753-2532.
SUNY Cortland Returns to the State Fair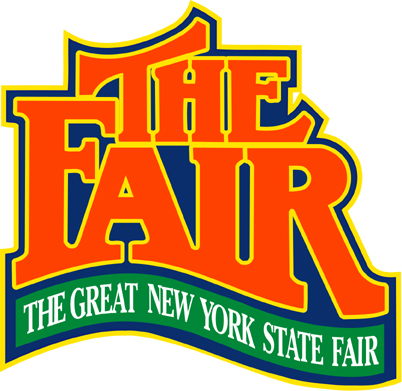 08/16/2013
Last weekend, Blaze danced in the crowd during a free Salt 'n Peppa concert at the New York State Fair. He boxed with the mascot panther from Tompkins Cortland Community College and hugged Lt. Gov. Bob Duffy.
Meanwhile, just a few yards away, alumni wearing Cortland gear shared memories of their College days between visits to the giant butter sculpture, the New York Wine Tent and strolls through the livestock barns.
And everywhere across the 375-acre fairgrounds, folks in red and black SUNY Cortland sunglasses laughed on midway rides, ate deep-fried Oreos, sampled cups of farm-fresh milk and generally enjoyed themselves.
And this weekend it will all happen again.
For the second consecutive weekend during the second consecutive year, the College will staff an exhibit booth at the Fair, New York's largest annual event. Organizers are encouraging students, staff, faculty and alumni to wear their school colors and visit them on Chevy Court, the Fairs outdoor free concert venue.
Cortland staff and volunteers will be at our booth, located under the State University of New York's exhibit tent, Friday, Aug. 30, and Saturday, Aug. 31.
Anyone who visits the exhibit wearing SUNY Cortland gear on those days will receive a pair of Cortland sunglasses and an opportunity to get a photo of himself or herself doing something adventurous at the Fair while wearing Cortland colors. The College will post any photos submitted to us at public.relations@cortland.edu on its State Fair event page on Facebook.
On Friday, you can participate in campus Red Dragon Pride Day, even though you're visiting the Fair 40 minutes away in Syracuse. Simply snap photos of you or your friends wearing Cortland red while having fun at the Fair and share them on Facebook, Twitter and Instagram with #CortlandPride.
On Saturday, alumni might want to re-live the first sold-out Spring Fling concert at SUNY Cortland. Rock band OAR (Of a Revolution) is playing in Chevy Court at 8 pm. For free. Recent grads may remember the band's wildly successful show on campus during Spring Fling 2009.
The SUNY tent is prominently located on Chevy Court, and visitors at the SUNY Cortland booth get a great view of the show. It's also located next to the Dairy Products Building and an incredible variety of food and drink stands that offer wine slushies, sausage sandwiches, deep-fried candy bars and just about anything one would want on a stick.
For a quick peek at one SUNY Cortland students trip to the Fair, check out the video on our Fair Page.
It's also not too late to take advantage of College volunteer opportunities at the Fair. SUNY Cortland is still looking to fill some four-hour shifts at the booth. Volunteers will hand out giveaways and talk about the College. They can also volunteer to actually dress up as Blaze the red dragon.
All volunteers will receive free admission to the Fair, a t-shirt and a Fair Bargain Book filled with coupons offering $3,000 in discounts at more than 100 Fair vendors. And, of course, volunteers will also get a pair of Red Dragon sunglasses. You can sign up through Volunteer Spot.
For additional information, check the SUNY Cortland website or call the College's Public Relations Office at 607-753-2232.
Series to Explore Cultures in Conflict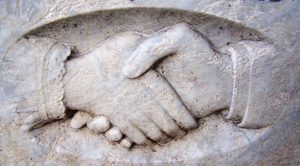 09/16/2013
The 2013-14 Rozanne M. Brooks Lecture Series at SUNY Cortland this year takes on the theme of "Cultures in Conflict, Pathways to Resolution."
"The presentations range from how elected U.S. officials work out — or sometimes don't work out — to disagreements, to women's contributions to — and experiences in — the Arab Spring," said Sharon R. Steadman, a SUNY Cortland professor of sociology/anthropology who is the lecture series organizer and Brooks Museum director.
"Speakers also will address the ongoing conflicts between Turkey and Europe, how domestic policy on crime sometimes creates even more conflicts, and how migrants and asylum-seekers are kept, literally, at the margins of the countries in which they seek refuge."
The series, which is free and open to the public, features a reception before each presentation. Three guest speakers will present during the fall semester, and the series will feature a poster session and two guest-speaker lectures during the spring semester.
The talks take place on Wednesdays and begin at 4:30 p.m. in Moffett Center, Room 2125. Before each lecture, a reception to welcome the speaker starts at 4 p.m. in the Rozanne M. Brooks Museum, Moffett Center, Room 2126.
The series opens on Sept. 18 with a presentation by Jay Pierson, the former floor assistant to the Speaker of the U.S. House of Representatives.
Jay Pierson

Pierson served as floor assistant to various leaders and speakers of the U.S. House of Representatives from 1978 until 2012. His talk, "Conflict Resolution in the Congress: an Oxymoron?," will include personal ideas about ways to deal with or avoid conflicts in the House and among the House and Senate and President.
He also will describe his role in the House and how Congress is supposed to work.
Born in Santa Barbara, Calif., he graduated from Westmont College with a degree in English literature. Pierson obtained his master's and doctoral degrees in the same field from Long Beach State University and University of Maryland, respectively.
The remaining fall semester speakers include:
• On Oct. 23, Alison Mountz, an associate professor of geography with the Balsillie School of International Affairs at Wilfrid Laurier University, will explore the processing and detention of migrants and asylum-seekers on islands. Her talk, "Island Detentions: Migration, Enforcement and Struggles Over Asylum," focuses on the peripheral edges of sovereign territory where migrants try to land, work and seek asylum. These islands also are significant for border authorities, raising complex issues surrounding legality, sovereignty, governance and exclusion.
• Larbi Touaf, currently serving on the SUNY Cortland faculty as a Visiting Fulbright Scholar from Morocco, will address the topic of "Democracy and Women's Rights after the Arab Spring." Touaf's Nov. 13 talk focuses on how the widespread protests that went through North Africa and the Middle East were driven by a young generation that aspired mainly to political change. After decades of authoritarian rule, most political parties, including the opposition, were seen as opportunistic and not wholly concerned with the welfare of the people. Therefore only "Islamist" parties, who never have been involved in power, seemed uncorrupted. The situation has allowed them to win elections almost everywhere. However, there are two problems with these parties. They are not really favorable to women's rights, and they consider democracy as a western shibboleth. Touaf is an associate professor of English at Université Mohammed I Oujda.
The spring semester will feature the following events:
• Alexander Balas, who recently joined SUNY Cortland as an assistant professor of international studies and is the new director of the College's James M. Clark Center for International Education, will discuss the things that divide and unite Turkish and European cultures. His Feb. 26 talk on "Turkey and Europe: Cultures in Conflict?," will explore the current conflict between Turkey's European and Middle Eastern cultures and its impact on European Union-Turkey relations. Religion and secularism in Turkish society, women's rights and the freedom of mass-media are just a few of the fault lines tackled during this lecture.
• SUNY Cortland students will conduct a poster session titled "Global Conflicts, Roads to Peace?" from 3:30 to 4:30 p.m. on March 19 in the Moffett Center Sociology/Anthropology Lobby. Then a series of student presentations will take place from 4:30 to 5:30 p.m. in Moffett Center, Room 2125.
• On April 2, Herbert Haines, SUNY Cortland professor of sociology, will review an American "disorder" in which U.S. lawmakers tend to react to crime panics by enacting legislation from the "gut" rather than the head. His talk, titled "Post-Traumatic Crime Policy Disorder," will touch on several case studies that exemplify the tendency: Rockefeller Drug Laws, 1980s federal drug policy, California's Three- Strikes Law, and Sex Offender Registry laws. Haines asserts that, relatively soon after its passage, such post-traumatic legislation is recognized as counterproductive, but perverse political dynamics delay its being reversed — often for decades. By the time corrective measures do get taken, significant human and fiscal damage have been done.
The 2013-14 Brooks Lecture Series is sponsored by a grant from Auxiliary Services Corporation (ASC) and the Cortland College Foundation. For more information, contact Steadman at 607-753-2308.
Institute Welcomes Fulbright Scholar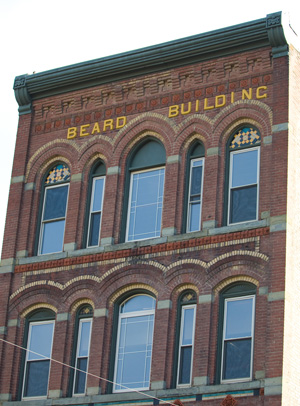 08/27/2013
A Visiting Fulbright Scholar from Morocco will join SUNY Cortland's faculty for the fall semester to study the College's Institute for Civic Engagement as a model for service-learning and the creation of strong campus and community partnerships.
Larbi Touaf, an associate professor of English at Université Mohammed I Oujda, will share his expertise in civic engagement in the Middle East and North Africa, as well as in many other areas of personal research interest, throughout the semester.
In turn, he will analyze SUNY Cortland as an American model of institutionalized civic engagement from which his university in Morocco can learn.
"We are very excited to have Dr. Touaf with us for the semester," said Richard Kendrick, the director of the College's Institute for Civic Engagement and a professor of sociology/anthropology. "His visit is an excellent opportunity to open a dialogue about community and civic engagement here at SUNY Cortland and internationally.
"We are also very interested in learning more about Moroccan systems of higher education and the potential for developing campus and community connections in that country."
Touaf is the founder and coordinator of the Research Group on Identity and Difference at his home university and the coordinator of a recent European Union project on social entrepreneurship.
His research interests and areas of expertise include postcolonial studies; English and French languages; Maghreb, or Northwest African, and Middle Eastern studies; and youth civic engagement. He has five edited volumes along with numerous articles and book chapters, published in both English and French, to his credit.
Touaf first visited the United States as a teenager and returned for graduate work at the University at Buffalo. He was first introduced to SUNY Cortland in 2011 while he served as a Visiting Fellow in Syracuse University's Maxwell School of Citizenship and Public Affairs.
He holds a bachelor's degree from Université Ibn Zohr Agadir in Morocco and master's and doctoral degrees from Université de Paris-Sorbonne in France.
Touaf is scheduled to speak Wednesday, Nov. 13, on the topic of "Democracy and Women's Rights after the Arab Spring," as part of SUNY Cortland's 2013-14 Rozanne M. Brooks Lecture Series. He is open to speaking with classes or campus groups on topics such as community engagement abroad, the Arab Spring or the Middle East and North Africa in general.
For more information, contact Matthew Whitman, the outreach coordinator for SUNY Cortland's Institute for Civic Engagement, at 607-753-2298.
Dowd Exhibition Allows Viewers to Connect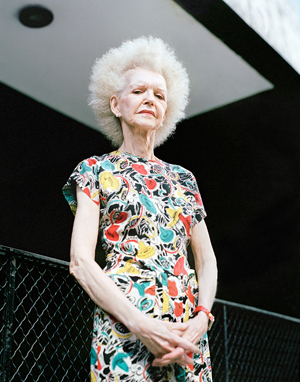 08/20/2013
Paintings, photography and interactive media projects — tied together by a shared theme of human connection — make up the Dowd Gallery's first exhibition of the 2013-14 academic year at SUNY Cortland.
"Connective Existence: Paintings by Lin Price and Projects by Simon Høgsberg" runs from Tuesday, Aug. 27, to Thursday, Oct. 3. The exhibition, which is free and open to the public, features 20 paintings by Price and several projects by Høgsberg that capture the human condition through use of the figure, despite their differences in approach.
The Dowd Gallery remains housed temporarily on the third floor of Main Street SUNY Cortland, 9 Main St., while the Dowd Fine Arts Center undergoes renovations.
Gallery hours are 10 a.m. to 6 p.m. Tuesday through Friday and 10 a.m. to 2 p.m. on Saturday. The gallery is closed Sunday and Monday.
Image above: Lin Price, I'm This
Big, mixed media on paper board,
25¾'' x 36'', 2013

Image top left: Simon Høgsberg,
Joan Darrow from the Faces of
New York series, 14½'' x 11½'',
2006
An opening reception will be held from 4:30 to 6:30 p.m. Thursday, Sept. 5, and a talk by Price takes place at 5 p.m. Thursday, Sept. 12.
Additionally, Associate Professor of Art and Art History Martine Barnaby and her SUNY Cortland students will display an Interactive Media Student Exhibition from Thursday, Sept. 19, to Tuesday, Oct. 1, in the Beard Gallery, located on the first floor of Main Street SUNY Cortland. Høgsberg and the students also will participate in an interactive talk at 5:30 p.m. Tuesday, Sept. 24.
The works of Price and Høgsberg bring to light shared human emotions and experiences. Both artists invite viewers to communicate with depicted figures and ultimately with other people.
Price's paintings, for instance, feature the same male figure, who she describes as an "everyman." The figure often is accompanied by objects or animals that float on the surface in a simple way. The setting is typically light on detail, which allows a viewer to consider his or her own situation.
The real and the fantastical are said to comingle in Price's paintings, creating a window to a psychological world where daily difficulties, desires and eccentricities are portrayed. The mysterious and dreamlike quality of her work entices a viewer to attempt to make sense of what the "everyman" is experiencing.
"The paintings are idiosyncratic," she explains. "And I attempt to execute them with empathy towards the human condition.
"Themes of work, isolation, stress, searching, anticipation and caring emerge, that I believe many people in our times can identify with."
Høgsberg's projects often depict diverse people in urban settings. "The Grocery Store Project," for example, incorporates 2,600 photographs of people taken over five months in front of a Copenhagen supermarket. The photos are arranged in a chart resembling a giant family tree, depicting unintended patterns and making unnoticed connections visible.
Høgsberg's contemporary influence and improvisational quality result in work that focuses on the figure rather than the background — a trait shared with Price's paintings. His figures often are captured unknowingly in a real-time snapshot rather than an arranged portrait, allowing a viewer to study them, invent their stories and eventually connect with them.
A complete listing of the Dowd Gallery's programs can be found on its website. The latest news related to the gallery can be found on its Facebook page.
For more information on educational programs that will occur during the exhibition or to schedule a group tour, contact Dowd Gallery Director Erika Fowler-Decatur at 607-753-4216.
SUNY Cortland to Go Red Friday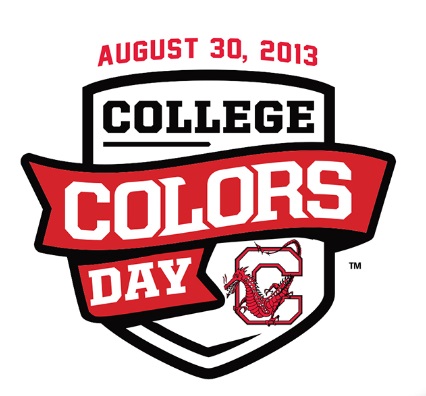 08/27/2013
It's no secret that SUNY Cortland boasts one of the proudest fan bases in the country.
Now, it's time to prove it.
SUNY Cortland will celebrate College Colors Day on Friday, Aug. 30, by turning its campus red with a variety of spirited activities.
All students, faculty and staff members are invited to put their Red Dragon pride on full display by sporting their favorite Cortland gear and joining a campus photo at 1:40 p.m. on the steps of Corey Union.
Alumni, parents and local community residents can join the fun too by snapping their own photos in SUNY Cortland garb and sharing them on Facebook, Twitter and Instagram with #CortlandPride. The most spirited photo submitted by a graduate to the Alumni Affairs Office email account will earn a pair of tickets to this year's Cortaca Jug game, which will be played Nov. 16 at Ithaca College's Butterfield Stadium.
The contest includes creative students, staff, faculty and alumni who visit the SUNY Cortland exhibit at the New York State Fair that day and receive a pair of Red Dragon sunglasses.
All members of the campus community will be winners in the form of a free ice cream social from 1 to 3 p.m. in Corey Union.
Other activities planned for the day include a canned food drive organized by SUNY Cortland's Institute for Civic Engagement, raffle giveaways and a banner signing outside of Corey Union that will give campus community members an opportunity to write down what they love about SUNY Cortland.
Departments across campus and local businesses are invited to share their own photos Friday morning.
To stay up to speed with the College Colors Day buzz, join SUNY Cortland's Facebook event or visit cortland.edu/red.
College to Host 'Wellness Wednesday' Series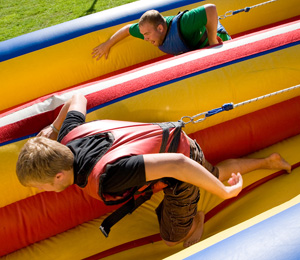 08/26/2013
Well-being is one of SUNY Cortland's four priorities, along with academic excellence, transformational education and maximizing resources.
That's why the campus continues to host a long-lived fall and spring weekly series to encourage the entire campus and community to pursue a lifetime of good health.
Sponsored by the Health Promotion Office and the Student Development Center, the Fall 2013 "Wellness Wednesday" series will take place each Wednesday at 7 p.m. in Corey Union Exhibition Lounge, unless otherwise noted. The events are free and open to the public.
Scheduled events are as follows:
• On Aug. 28, Louise Mahar, the College's assistant director of recreational sports for fitness, will offer "A Non-Threatening Introduction to Yoga" in the Corey Union Function Room. Participants will experience a beginner-level yoga class and should dress in loose, comfortable clothing and bring a towel.
• SUNY Cortland student affairs representatives will discuss "So You're in College: Now What?" on Sept. 4. The three representatives, Carolyn Bershad, director of counseling, Ralph Carrasquillo, director of residence life and housing, and Christopher Kuretich, assistant vice president for student affairs, will address issues for first-year and transfer students, such as residence hall living, partying, homesickness, new relationships and peer pressure.
• On Sept. 11, the anniversary day of the horrific events that shook the U.S. and this campus, the College community will hold "Remember 9/11," a day for remembering and "random acts of kindness." Stop by the Health Promotion and Student Development tables in Corey Union for a ribbon and a "task."
• Participants can "Walk the Walk of Student Services" at an open house from 5:30 to 7:30 p.m. on Sept. 18 in Van Hoesen Hall and Corey Union. Visitors will be able to meet the student services staff and view the facilities of the University Police Department, student health services, counseling, student disability services, health promotion, substance abuse prevention and education, career services, residence life and housing, Academic Support and Achievement Program (ASAP), Emergency Squad, Tomik Fitness Facility and recreational sports, as well as Auxiliary Services Corporation nutrition services. Staff from the Division of Vice President for Student Affairs, Multicultural Life and Diversity Office, and Campus Activities Office will meet students in the Corey Union lobby. Refreshments will be served and prizes raffled.
A recreational competition with a frisbee gives a roomful of SUNY Cortland students an opportunity to refresh and recharge themselves, body and mind.
• Mike "Greeny" Green, the president of Collegiate Consultants on Drugs and Alcohol, will discuss "The Four Stages of Drinking" at 8 p.m. on Sept. 25 in the Corey Union Function Room. He will share his take on the four stages of drinking and how even the "one night problem" can have a lifetime of consequences. Green's background as an athlete, coach, educator and recovering alcoholic provide him with the know-how to help students create a low-risk relationship with alcohol.
• The Southern Tier AIDS Program will offer a presentation titled "Living With HIV" on Oct. 2. An individual who has HIV will offer a personal story on living daily with this disease.
• On Oct. 9, a panel of allies to individuals who are lesbian, gay, bisexual, transgender or queer (LGBTQ) will discuss the concept of "I Got Your Back." They will share ideas on how to play an affirmative role with persons of all sexualities.
• Louis Larson,SUNY Cortland associate director emeritus of career services, will join a panel to talk about the historical and legal ramifications of gay marriage on Oct. 16. The presentation, called "The Journey to Equality," marks his inaugural program in a planned "Louis Larson Lecture and Performance Series."
• Bershad and Kathryn Gallup, senior counselor, will offer tips and tools for building healthy relationships in their Oct. 23 talk, titled "Healthy Relationships: What Do They Look Like?"
• Tracey H. Reilly, M.D., an assistant professor in emergency medicine and medical toxicology at Albany Medical College, will focus her Oct. 30 talk on nontraditional, emerging, Web-based drugs. Her lecture, called "NEW Drugs of the Internet: Getting Amped on Ladybugs Is Not a Good Thing," will help the audience understand why they will never want to try such drugs, or if they have, never use them ever again.
• Andrea Hart, a nutritionist with the College's Auxiliary Services Corporation, will give tips for making healthy choices on and off campus in her Nov. 6 talk, titled "How to Eat Well in College."
• Kirsten Carter, a graduate student and licensed massage therapist, will present "Back to Massage" on Nov. 13. Her two identical sessions, at 4 p.m. and 7 p.m., will feature a great massage technique to reduce stress and pain. Participants are encouraged to bring a friend or pair up.
For more information or physical accommodation to attend an event, contact Catherine Smith, the College's health educator, in Van Hoesen Hall, Room B-1, at catherine.smith@cortland.edu or at (607) 753-2066.
College to Host Italian Film Series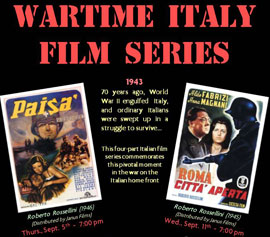 08/27/2013
SUNY Cortland will commemorate the 70th anniversary of a pivotal moment for Italy during World War II with a four-part Italian film series in September.
Hosted by the College's Modern Languages Department, the screenings take place at 7 p.m. in Sperry Center, Room 205. They are free and open to the public.
"Wartime Italy," the title of the four-week series, will focus on the Italian home front and the war experience of ordinary Italians. The three-month period from July to September in 1943 saw the Allied invasion of Italy, the downfall and arrest of prime minister and de-facto dictator Benito Mussolini, Italy's armistice with the Allies and the resulting Nazi occupation of more than half the peninsula.
The series will include classics of Italian neorealist cinema as well as more recent releases. The films and their dates are:
• Thursday, Sept. 5: "Paisà" ("Paisan"), Roberto Rossellini, 1946
• Wednesday, Sept. 11: "Roma, città aperta" ("Rome, Open City"), Roberto Rossellini, 1945
• Tuesday, Sept. 17: "L'uomo che verrà" ("The Man Who Will Come"), Giorgio Diritti, 2009
• Monday, Sept. 23: "Baciami, piccina" ("Kiss Me, Baby"), Roberto Cimpanelli, 2006
"This period in Italian history has long been a source of inspiration for filmmakers and this was the impetus for organizing a special film series to mark the occasion," said Mark Cerosaletti, an instructor of modern languages at the College.
In addition to the two classic and critically acclaimed Rossellini films, Cerosaletti said he is excited to screen the two more recent films, given that neither has been available for general release in North America in theaters or on DVD.
"L'uomo che verrà" won the David di Donatello Award — the Italian Oscar — for Best Film of 2009. "Baciami, piccina" presents a different, whimsical take on the wartime experience, making it a perfect finale for the series, Cerosaletti said.
The "Wartime Italy" film series is supported by SUNY Cortland's Modern Languages and History departments, the Dean of Arts and Sciences and Auxiliary Services Corporation.
For more information, contact Cerosaletti at 607-753-2032 or mark.cerosaletti@cortland.edu.
UUP Welcome Picnic Planned
The annual United University Professions (UUP) Welcome and Welcome Back Picnic will be held from 4-7 p.m. on Friday, Sept. 6, at Yaman Park pavilions I and II. UUP academic and professional staff, their families, partners and guests are welcome.
The event will be catered by Bob's BBQ of Homer. Vegetarian entrées are available; all side dishes are meatless.
The ticket price of $6 will be charged per adult, including children 12 years and older. The fee is $3 for children ages 6 to 11 years; ages 5 years and under are free. There is a children's play area adjacent to the picnic pavilion.
Advance reservations are requested by Monday, Sept. 2, using this form and returning it to the UUP Office.
For more information, call the UUP office at 607-753-5991. The office is located in Moffett Center, Room B-5.
CALS Lecture Grant Applications Due Sept. 4
Campus Artist and Lecture Series (CALS) Lecture Grant Applications are now available for the 2013-14 academic year.
Applications are eligible for a maximum award of $500 and are open to any club, program or department. These lecture grants will not cover performances of any kind.
Applications must be received by Wednesday, Sept. 4, in order to be considered for September, October, November and/or December 2013 lecture programs. Applications received after this date may not be eligible for any fall semester funds remaining.
For more information or to request a hard copy of the CALS Lecture Grant Application, contact Sandra Wohlleber by email or at 607-753-5574.
Publicizing Events Through the Room Reservation System
Looking to get the most out of your next campus event? One key to its success is turnout, and the Public Relations Department is here to help spread the word.
There are several ways to publicize campus events, and they begin when you reserve the room through the Online Room Reservation System, located in myRedDragon under the faculty/staff tab.
When you fill out the room reservation form, two questions that require a "yes" or "no" answer are:
Would you like this event to be displayed on myRedDragon Calendar for campus community viewing only?
And
Would you like your event submitted for publication to the Featured Events Calendar?
A "Yes" answer to the first question will forward the details of the event to the myRedDragon calendar. The event title, time and location will be available for the campus to view. This calendar is for the internal campus community.
A "Yes" answer to the second question will forward the details of this event to the PR Department where it is viewed as a "pending" event for the College's website calendar and featured events home page listing.
It also alerts PR about the event for posting on the campus visual messaging TV screens.
If the event is open to the community, it may be included in our weekly Cortland Standard newspaper print ad titled "SUNY Cortland Invites You to Campus This Week."
Additionally, if posted far enough in advance, the information prepares our staff for stories that should be covered in greater depth for either The Bulletin newsletter or for release to the media.
There is a complete list of criteria for what can be published on the College's website which can be viewed on the SUNY Cortland Online Calendar Policy posted on the bottom of the SUNY Cortland Online Calendar Policy page. When in question, mark "Yes" and we will get in touch with you to learn more.
Naming an Event for Publicity
The Online Room Reservation System asks for "Event Name."
Three to five words are recommended for the title that is posted. There is not a lot of room on the calendar of events or the home page featured events section, so concise is best.
First, name the type of event, such as "Sandwich Seminar," "Conference" or "Workshop," followed by a colon, and then a brief description, such as "Sustainability" or "Mental Health Services." An event would then read, "Sandwich Seminar: Army ROTC" even thought the actual title is "Army ROTC is More Than Just Marching Around."
After filling out the form for a room reservation and publicity, it's always a good idea to send an email to bulletin@cortland.edu alerting the office that publicity is being requested. Include any graphics that may be used on the TV screens or flyers that provide extra details. For more information, contact Wendy Brooks by email or at 607-758-5302.
To learn more about using the Online Room Reservation System through MyRedDragon, contact the The Help Center by email or at 607-753- 2500.
Brooks Award Nomination Criteria Posted Online
Devoted faculty members who also spend time with students outside the classroom should be nominated to receive the Rozanne Brooks Dedicated Teacher's Award.
The Brooks Award Committee is seeking nominations by 3 p.m. on Monday, Oct. 7, for the 2013-14 Brooks Award. The criteria, process, deadlines and call for nominations are available online at www2.cortland.edu/offices/fdc/awards.dot. Go to Rozanne Brooks Award and select the nomination form.
The Brooks Award recognizes a faculty member who devotes a major portion of his/her time to teaching as well as a significant amount of time with students outside the classroom. Involvement in campus life, such as attendance at cultural events, lectures, athletic events and committee work, enhances the candidates' application. Publication and research are not an emphasis of the award. The award recipient will receive $5,000 to enhance his or her teaching.
The Brooks Award is open to teaching faculty members who possess continuing appointment and have been employed at SUNY Cortland for a minimum of five years. Candidates must be teaching a full-time course load as defined by their department for the fall and spring semesters. Nominators should pay particular attention to this requirement.
For more information contact Beth Langhans, Scholarship Coordinator at 607-753-2373.
Student Employment Fair Provides Job Opportunities
Students are invited to participate in the Student Employment Fair set for 11 a.m.-1 p.m. on Wednesday, Sept. 4, in Corey Union's main lobby and Exhibition Lounge.
Students will have the opportunity to meet with hiring managers to discuss part-time positions and complete applications.
Anticipated openings are available in child care, retail, clerical support, recreation, hospitality, human services and education.
For more information and a list of organizations represented at the fair, visit the Career Services website, call 607-753-2223 or visit the office in Van Hoesen Hall, Room B-5.
Faculty Senate Posts Meeting Schedule
Fall semester Faculty Senate meetings will be held at 1:15 p.m. in Brockway Hall Jacobus Lounge on the following Tuesdays: Sept. 3, Sept. 17, Oct. 1, Oct. 15, Oct. 29, Nov. 12 and Nov. 26.
Spring semester Faculty Senate meetings will be held at 1:15 p.m. in the Park Center Hall of Fame Room on the following Tuesdays: Feb. 4, Feb. 18, March 4, March 25, April 8, April 22 and May 6.
A complete 2013-14 schedule is posted on the Faculty Senate website.

Suggest a feature story
---
People on the Move
Men's Ice Hockey Coaching Changes Announced
08/27/2013
SUNY Cortland's men's ice hockey head coach Joe Baldarotta has announced his retirement, according to Cortland director of athletics Mike Urtz. Cortland's current associate director of athletics Tom Cranfield will coach the Red Dragons in 2013-14 while still assuming his administrative duties. Cranfield previously coached the team from 2001-07.
Baldarotta coached six seasons at Cortland from 2007-13 and led the Red Dragons to the 2008 SUNYAC playoffs. His overall coaching record of 310-266-49 includes a 265-171-38 mark at the University of Wisconsin-Stevens Point in 16 years from 1991-2007.
Cranfield led the Red Dragons to four consecutive State University of New York Athletic Conference (SUNYAC) playoff berths from 2002-05. His 2001-02 squad finished 14-11-4 and advanced to the SUNYAC semifinals. Three of his players moved on to professional hockey.
Prior to Cortland, Cranfield served as head ice hockey coach and taught physical education at the highly regarded Northfield Mount Hermon Prep School in Massachusetts from 1995-2001. He was an assistant coach at Cortland for two seasons from 1993-95.
A standout defenseman at Cortland from 1989-93, Cranfield is the school's career assist leader (73) and ranks 12th in overall scoring with 93 points. As a senior in 1992-93, he earned first team All-SUNYAC honors as the Red Dragons finished 19-9 that season and advanced to the finals of the conference postseason tournament. Cranfield was a team captain and earned the program's Red Letter Award in both his junior and senior seniors.
Cranfield earned a bachelor's degree in physical education in 1993 and a master's degree in education from Cortland in 1995.
---
Faculty/Staff Activities
Timothy J. Baroni
Timothy J. Baroni, Biological Sciences Department, joined colleagues at the Instituto de Ecologia (INECOL) in Xalapa, Mexico, for two weeks of field research on biodiversity of macrofungi in Mexican forest preserves and special protected areas. Supported by a Faculty Research Program grant from SUNY Cortland, this was Baroni's second research trip to southeastern Mexico. Along with INECOL's Victor Bandala and Leticia Montoya and several of their students, he visited and collected in tropical rainforest preserves in one of just a few remaining southern-most beech forests on the sides of an old volcano. A highlight of the trip was collecting in remnant Gymnopodium floribundum stands in Suchiapa. A good number of mycorrhizal fungi were found in this forest, confirming that the plant/fungus relationship is a new one for science. Several new species were found under these low-growing trees.
Gretchen Herrmann
Gretchen Herrmann, Library, had her article, "New Lives from New Goods: Garage Sales as Rites of Passage," published in the most recent issue of Ethnology. Given the importance of the amount and types of consumer goods owned by people to the creation of personal identities, the public disposal and acquisition of such possessions in garage sales can signal a shift in life orientation. Moving, downsizing, selling off baby items or grandmother's effects after her death all constitute publicly engaged rituals of transition.
Thomas S. Hischak
Thomas S. Hischak, Performing Arts Department, recently signed a contract with Rowman and Littlefield to write the non-fiction book, Encyclopedia of Notable Film Composers. Also, he was recently interviewed on camera for the BBC-TV documentary "Secret Voices of Hollywood" about vocal dubbing in Hollywood musicals.
Vicki Johnson
Vicki Johnson, Interfaith Center, was a delegate from the New York Conference to the General Synod of the United Church of Christ (UCC), held June 27 through July 2 in Long Beach, Calif. She helped to work on a resolution that, for the sake of climate change, urged divestment from fossil fuel companies. The resolution passed on July 1, making the UCC the first national organization, faith-related or not, to take such a stand for the environment. On July 2, the General Synod received congratulations about the resolution from Bishop Desmond Tutu.
Joshua Peluso
Joshua Peluso, Systems Administration and Web Services, presented "The Pixar Way on a SUNY Budget," at the SUNY Technology Conference held in June in Lake Placid, N.Y. The talk detailed management techniques used to motivate and create synergies in a modern technical field.
Claus Schubert
Claus Schubert, Mathematics Department, taught an honors abstract algebra course for the Summer Math Institute (SMI) held from June 10 through Aug. 2 at Cornell University, Ithaca, N.Y. The SMI is a National Science Foundation-sponsored program designed to increase diversity in the mathematical sciences by encouraging highly talented students from underrepresented minorities to pursue a Ph.D. in mathematics. The program prepares the students with an intensive eight-week course and an undergraduate research experience.
Robert Spitzer
Robert Spitzer, Political Science Department, is the recipient of the "Chapter Advisor of the Year" award given out by Pi Sigma Alpha, the national political science honors society. Spitzer has served as advisor for SUNY Cortland's Zeta Delta chapter for nearly 20 years. He is one of two recipients of this nationwide award.

Submit your faculty/staff activity