Full-Year Undergraduate Clinically Rich Teacher Training Piloted
09/25/2012
The New York State Education Department recently awarded SUNY Cortland a $429,197 grant to engage future high school science and mathematics teachers in a full-year teacher residency program at Binghamton High School, a high-needs, urban school district.
The Undergraduate Clinically Rich Teacher Preparation Pilot Program, led by Angela Pagano, associate professor of biological sciences, and Mary Gfeller, associate professor of mathematics, aims to shift the center of teacher education by increasing the role of school partners in the preparation of effective science and mathematics teachers, particularly for high-needs districts.
The proposed program, offered in collaboration with Binghamton High School, will enable approximately 12 SUNY Cortland students to spend one full academic year, from 2013-14, immersed in clinically rich study and application of teaching practice.
Motivated by research that called for the creation of transformational teacher preparation programs, Pagano and Gfeller worked with Andrea Lachance, dean of the College's School of Education, to develop a model that would best prepare teacher candidates for the realities of working in high-needs schools, lead to greater teacher retention and positively impact student learning.
"SUNY Cortland has always been a leader in teacher education and this grant allows us to remain at the forefront of innovation," Pagano said. "By embedding candidates within the school culture, we are providing them with the most authentic preparation experience possible."
"For their senior year, the students will mostly be on-site at Binghamton High School," Lachance added. "What they will really have is an apprenticeship."
This unique partnership comes at a time when secondary school administrators have heightened concerns about student and teacher performance and working teachers are generally more reluctant to devote time to supervise student teachers in their classrooms. The grant will support mentor teachers by providing professional development opportunities and stipends for their work with teacher candidates.
A SUNY Cortland undergraduate who aspires to become a secondary schoolteacher gives a lesson in a school classroom.

The grant also forges a new collaboration between SUNY Cortland's schools of Arts and Sciences and Education.
"Through this grant, faculty from the two schools will be able to work together on blending coursework for teacher candidates from multiple perspectives," Gfeller said.
Faculty from the School of Education in Literacy, Foundations and Social Advocacy, and the Cortland Urban Recruitment of Educators (C.U.R.E.) program will join Pagano and Gfeller in maximizing the residency experience from their respective expertise through this innovative program.
The grant will fund full tuition and fees as well as provide stipends and travel allowances to support approximately 12 science and mathematics teacher candidates during the program's cycle. That cycle will run from Nov. 1, 2012 through Aug. 31, 2014.
Upon successful completion of the program and graduation from the College, candidates will receive initial New York state certification to teach science or mathematics in grades 7-12.
College Takes Teaching to Thailand
10/09/2012
Long recognized for boasting the largest nationally accredited teacher education program on the East Coast, SUNY Cortland has begun sharing the College's methods with teachers in Thailand, roughly 8,500 miles across the Pacific Ocean from campus.
This past August, two SUNY Cortland students and a pair of faculty members in the Childhood/Early Childhood Education Department were among a pioneering group of seven that spent nearly three weeks in the Southeast Asian country, leading a series of professional development workshops for Thai teachers.
In addition to getting a taste of teaching an English as a second language (ESL) classroom in a foreign country, the SUNY Cortland students — as well as the students from Tompkins Cortland Community College and SUNY Cobleskill who joined them — demonstrated a more hands-on type of instruction for Thai educators.
It was possible thanks to a unique partnership SUNY Cortland shares with Srinakharinwirot University (SWU) in Bangkok. Sponsored by the Ministry of Education and the Office of the Basic Education Commission, which provided transportation, housing and teaching materials in Thailand, it's a partnership that views this summer's visit as the first of what will become a regular study-abroad destination for SUNY Cortland students.
"They say if you go once, you'll go back seven times," said Orvil White, an assistant professor of childhood/early childhood education who has made six trips and is responsible for building SUNY Cortland's partnership from scratch.
White came to SUNY Cortland six years ago with experience working with Thai teachers during his doctoral degree-seeking days at Indiana University. He has brought many Thai educators, graduate students and administrators to Cortland over the past four years, including a group of 13 people that is observing how the College operates through Oct. 15.
Last summer, however, was the first time SUNY Cortland students made the trip with him. Susan Stratton, an associate professor of childhood/early childhood education, also joined. The newcomers — both the students and Stratton — spotted several differences in the classroom and in the culture.
Thai teaching relies heavily on antiquated methods known as "chalk and talk," they observed. So the task of the group from Cortland was to bring hands-on inquiry, which often includes games and activities, to the overseas classroom.
"I can tell you about the solar system," Stratton said. "But if we model it to scale using Play-Doh, it's more fun and more interesting."
Courtney Cox, a senior childhood/early childhood education major from Bay Shore, N.Y., said she knew nothing about Thailand when she embarked on the trip. What she brought home was a deeper appreciation for her future students and for her own teaching abilities.
Leading a discussion in an ESL classroom overseas is different, she said, because her listeners — Thai teachers, in this case — shared a common language different than her own.
"It definitely made me more sensitive to children who don't speak English as their first language," said Cox, who represented SUNY Cortland along with Kayleigh Caswell, a senior childhood/early childhood education major from Webster, N.Y.
Thai teachers showed a genuine appreciation and respect for their Central New York visitors, Cox said. She said she felt like a rock star based on the number of times that teachers asked to take a photo with her.
"The whole concept of having these English-speaking Americans was fascinating to them," she said. "And they made sure to show it."
The warm welcome easily overcame less pleasant aspects of the journey, such as oppressively humid weather or food dishes loaded with raw seafood.
White likened the experience to the one that his SUNY Cortland students shared at Raquette Lake in September.
"One (American) student said: 'I came up here with my classmates and I'm leaving with my friends,'" White noted. "And that's the way the Thais are when you develop these relationships. It's very close. It's very personal."
Based on the trip's success and Thailand's growing interest in English-speaking teachers, White said a formal program will be developed for education-related majors from SUNY Cortland.
"The ultimate goal is to have a student go over, share that teaching experience in an ESL immersion setting and use it as a boost on their resume to stand out," he said. "And hopefully, it changes the way teachers approach their classrooms, both in the United States and in Thailand."
---
Capture the Moment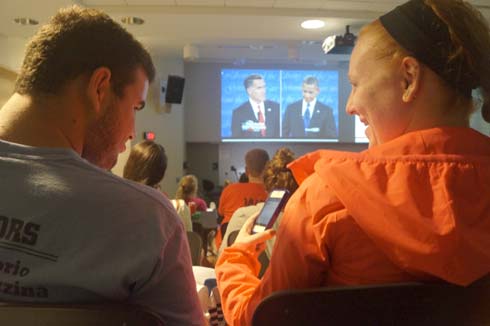 Election anticipation is building at SUNY Cortland. Campus community members, including Corey Laga, left, a first-year pre-major student from Park Ridge, N.J., and Rebecca Strausman, a first-year exercise science major from Oceanside, N.Y., filled Sperry Center, Room 106, for the first of four watch parties to be held during the presidential debates. The next viewing begins at 8:30 p.m. on Thursday, Oct. 11, in the same location to watch Vice President Joseph Biden and Rep. Paul Ryan tackle foreign and domestic policy issues.
---
In Other News
Talk Sees Jewish-Muslim Relations in New Way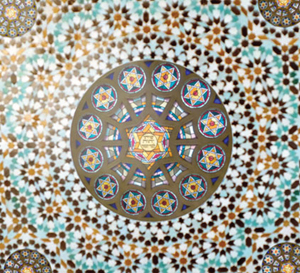 10/02/2012
SUNY Cortland will look at Jewish-Muslim relations in a new light, through similarities that bind the religions, when a visiting artist and professor emeritus speak at the Dowd Gallery in downtown Cortland on Tuesday, Oct. 9.
"New Ways of Seeing: Jewish-Muslim Relations" begins at 5 p.m. at Main Street SUNY Cortland, located at 9 Main St., on its third floor. The event, which is free and open to the public, highlights the work of Shari Diamond, a Brooklyn-based artist who seeks to highlight the similarities between Jewish and Muslim faiths through photographs.
Sanford Gutman, a SUNY Cortland professor emeritus of history, will provide a historical context for Diamond's images.
The joint lecture is part of the "Remembered/Re-imagined" exhibition, which runs until Saturday, Oct. 20.
Diamond will discuss the intersection of art and politics in her work. She maintains that her work was inspired by a group of Muslims who during World War II and the German occupation of France risked their lives to rescue many Jews in Paris.
Shari Diamond
Re Imagining Relations, no. 2, 2010
C-print
37 1/4" x 91"
[Synagogue Notre-Dame-de-Nazareth, 3e, Paris;
The Grande Mosquée de Paris, 5e, Paris]
The artist digitally combines large-scale photographic imagery of synagogues and mosques in Paris and Istanbul to seek out and highlight similarities between the two groups.
"These seamless montages dissolve borders and create new spaces in which reimagined realities of coexistence, respect and exchange are possible," Diamond explains. "The ceremonial implements and symbols unique to each religion, along with its distinctly attired followers, appear before the viewer in unity under one roof."
Gutman, who taught at SUNY Cortland for 37 years before his retirement in 2009, led courses on European, French and modern Jewish history at the College. He also has served as a visiting professor of modern Jewish history at Cornell University, Ithaca College and Syracuse University.
The College's Dowd Gallery has moved to a temporary location and will be based on the third floor of Main Street SUNY Cortland for approximately two years while the Dowd Fine Arts Center undergoes renovations.
Gallery hours are 10 a.m. to 6 p.m. from Tuesday through Friday and 10 a.m. to 2 p.m. on Saturday. The gallery is closed Sunday and Monday.
Group tours are available. Contact Gallery Director Erika Fowler-Decatur at (607) 753-4216.
Campus Launches 2012-13 SEFA Appeal

10/08/2012
SUNY Cortland will kick off its 2012-13 State Employees Federated Appeal (SEFA) campaign on Thursday, Oct. 11, with a noon luncheon for volunteers in the Corey Union Exhibition Lounge. The campaign, which relies on state employee volunteers to canvas co-workers for donations, will continue through Friday, Oct. 26.
The only authorized fundraising campaign among state workers, SEFA is directed by the United Way of Cortland County and unites fundraising efforts for a group of agencies under a common umbrella.
"Last year the campus raised $51,454 from 364 donors," said Lori Porter, a secretary II in the School of Professional Studies. Porter, with Mavis Lefever, a secretary I in campus activities and Corey Union, will co-chair this year's SEFA campaign on campus.
"We are hopeful that as many or more employees will be able to contribute to this year's campaign in an effort to meet or exceed the number of programs and people who benefit from these donations," Porter added.
According to Abigail Oaks, campaign associate for the United Way for Cortland County, last year's United Way donations were allocated to 26 programs at 13 agencies. The number served through these programs in 2011 was 32,900, or 68.5 percent of people in the county.
The College will offer incentives for employees who donate to the 2012-13 campaign. At the campaign's end, a drawing for five prizes will be conducted. First prize is a reserved campus parking space located in the lot closest to the winner's building. To be eligible, an employee must pledge at least $104. Everyone who donates a minimum of $25 will be eligible to win one of three $25 Auxiliary Services Corporation (ASC) gift certificates. Civil Service Employees Association (CSEA) members who donate at least $25 will be eligible for a $50 gift certificate to a local restaurant.
SEFA campaigns also are conducted at the State Department of Labor, the Department of Environmental Conservation, the Department of Transportation, the Office of Court Administration and the State Police. Decisions are made locally about which agencies are included and how funds are distributed. The community-based SEFA committee is composed of representatives from state agencies and managers of human service agencies. Pledging takes place once a year.
Participants can choose to have their gifts shared among different organizations within Cortland County, used in another county of their choice or designated for individual local, state, independent or international organizations. Examples of local agencies include the United Way for Cortland County, Madison-Cortland New York State ARC, American Red Cross, Boy Scouts, Girl Scouts, Catholic Charities, Cortland Area Child Care Council, Cortland County Child Development Center, Family Counseling Services, Lime Hollow Center for Environment and Culture, Salvation Army, Franziska Racker Centers (special children's center), United Service Organization, YMCA and YWCA.
Local members of the Cortland County SEFA Committee include: Kathleen Burke, SUNY Cortland United University Professions (UUP) employees; Cynthia Eberhart, federated campaign coordinator for the United Way for Cortland County; Gary Evans, SUNY Cortland management/confidential employees; Laurie Klotz, SUNY Cortland UUP employees; Lois Marshall, NYSDOT, CSEA employees; Donna Raymond, NYSEC, CSEA employees; Cindy Tarleton, Community Health Charities of New York; Antoinette Tiburzi, SUNY Cortland professor emerita, Cortland County SEFA chair; and Laurie Barton, SUNY Cortland, management/confidential employees.
This year's SEFA volunteers are: Sila Argyle, Dianne Bays-Guido, Sue Brown, Jean Brown, Lori Crandall, Julie Crandall, Linda Crompton, Deborah Dintino, Janice Eaton, Marianne Evangelista, Wendy Fairchild, Elaine Galaska, Kathy Gauthier, Ronald Gray, Carol Gridley, Maryalice Griffin, Amanda Halliwell, Janet Hegedus, and,
Thomas Hingher, Kate Hudson, Nancy Kuklis, Mavis LeFever, Anne McLorn, Darlene Miller, Theresa Montez, Rhonda Moulton, Marcia O'Loughlin, Edie Pennell, Teresa Ripley, Pam Schroeder, Lynda Shute, Sue Smith, Jennifer Stiles, Mark Taylor, Sharon Tucker, Amy Twiss, Melony Warwick, Teri Wood, Donna Young and Haley Zurell.
For more information about SEFA in New York state, visit the website www.sefanys.org.
Conference to Discuss Three Rs of Diversity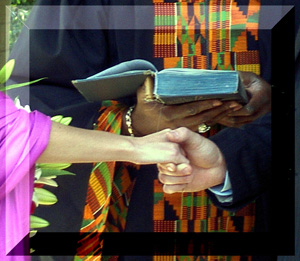 10/11/2012
A conference that seeks to create a space to rethink the boundaries of race, resistance and reason globally and at the level of lived experience will take place on Saturday, Oct. 20, at SUNY Cortland.
The "Race, Resistance and Reason: Rethinking the Boundaries" conference will be held from 8 a.m. until 5:45 p.m. with lecture sessions in Sperry Center and registration and meals in Old Main.
The event will be highlighted by two scholars, Joy James, author of books including Shadowboxing: Representations of Black Feminist Politics, and John R. Sosa, a symbolic anthropologist and ethnographic researcher in Maya communities in Yucatán, México, since 1982.
Hosted by the College's Center for Gender and Intercultural Studies (CGIS), the day-long event, in Sperry Center with registration and meals in Old Main, also will give participants a choice from among more than two dozen different speakers at three breakout sessions.
Breakout session topics will range from the colonial nature of language; the Black Power movement and Pan-Africanism; race, immigration and the Obama administration; the "diversity survival kit"; fear as the number one inhibitor of diversity; gender, sexualized bodies and physical racial stereotypes; and south-to-south migration (from Columbia and Nicaragua to Costa Rica). Many of the speakers are faculty at other SUNY or private colleges in New York state and some will come from as far away at Massachusetts, Maryland, Indiana, Minnesota, California, Brazil and the United Kingdom.
The conference fee is $15 for students and $75 for faculty, staff and the general public and includes continental breakfast, buffet lunch and conference materials and registration is required. Registration can be made until the day of the event; however, only cash or a check will be accepted on the conference day. To obtain a registration form or for more information, contact Susan Stout in the Center for Gender and Intercultural Studies at (607) 753-5784 or in Old Main, Room 122. Information is also available on the CGIS website at www2.cortland.edu/centers/CGIS.
Following registration from 8 to 9 a.m. in the Old Main Dorothea "Dottie" Kreig Allen Fowler '52 M '74 Grand Entrance and breakfast at the same time upstairs in the Colloquium, Room 220, the conference moves to Sperry Center, Room 104, where SUNY Cortland President Erik J. Bitterbaum will give the welcome.
From 9:15 to 10:15 a.m., in the same location, Sosa as featured speaker will address "Indigenous vs. Western Cultures: The Anthropological Deconstruction of the "Race" Concept."
An associate professor of anthropology who has taught in SUNY Cortland's Sociology/Anthropology Department since 1985, Sosa is himself of Maya/Mexicano ancestry, and as a fluent speaker of both Maya and Spanish has recognized substantive differences in how cultures define people and social categories. In fact, there is no "race" concept in Maya culture and language, which allows the idea of "race" as a cultural construct to be seen in stark contrast to Western "reality."
James will deliver the keynote lecture on "White Avatars, Black Cyborgs and Multicultural Mutants: A Feminist Futurist Analysis" at 1:15 p.m. in Sperry Center, Room 204.
The author of four other books in her field as well as editor of a number of anthologies on incarceration and human rights, James is curator of the Harriet Tubman Literary Circle digital repository, part of the University of Texas at Austin's human rights archives. She is the Presidential Professor of the Humanities at Williams College.
Race matters, according to CGIS co-chairs Kate Coffey and Noelle Chaddock Paley.
"In the wake of the racialized responses to President Obama's administration, Islamophobia, re-emerging orientalism, immigrant policing, and the perpetuation of poverty in our global communities of color, we call you to join us in a conversation about race, resistance and reason," Chaddock Paley said.
This conference seeks to create a space to rethink the boundaries of race, resistance and reason globally and at the level of lived experience, the organizers noted. Participants are invited to share scholarship and articulations of the tensions between: the consequences of a racialized body, a strong political identity that is tied to race, and the tensions that are experienced at the intersections of race, gender, sex, sexual orientation, class and ability.
"Equally important, we hope that this conference will serve as a space to think about the resistances to hegemonic categorization, naming and normative ideas of reason and thought that we know are inheritances of race and racialized, gendered bodies," Chaddock Paley said.
The conference is sponsored by CGIS; the Multicultural Life and Diversity Office; Campus Artist and Lecture Series; the Office of the Provost and Vice President for Academic Affairs; the Office of the Associate Provost; the Office of the Vice President for Student Affairs; the President's Office; the Student Government Association; and the SUNY Office of Diversity, Equity and Inclusion.
A Millennial Explores Combat, Afghanistan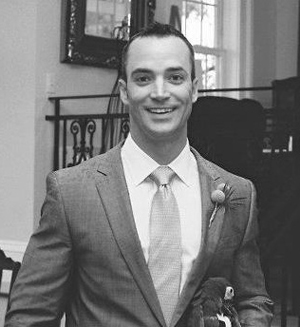 10/08/2012
SUNY Cortland's semester-long look at the war in Afghanistan and a global community will gain perspective from an honorably discharged veteran who experienced combat firsthand.
Eamon Coyne, who served in the U.S. Navy from 2004 to 2008, will present "Combat, Afghanistan and Millennials" at 4:30 p.m. on Thursday, Oct. 18, in Brockway Hall Jacobus Lounge.
Currently an MBA candidate at Ithaca College's Park School of Sustainable Enterprise, he will build from his personal experiences to discuss the meaning of the war for college-age students.
The talk is free and open to the public. It continues the College's "In/Common" event series, which is built around a theme that aims to raise questions about the commonalities shared by peoples across the globe as well as their ethnic and socio-economic divides.
Coyne was an information systems technician, 2nd class, also known as an enlisted aviation warfare specialist, and served in many capacities in both combat and shipboard operations. He toured in both Iraq and Afghanistan.
Among his many accomplishments overseas, Coyne organized and implemented a troop account management method for more than 4,000 service members who moved in and out of the Nangarhar Province in Afghanistan. That method was then used as an organizational structure across all of Afghanistan for account management.
He received several awards and medals for his service, including Navy and Army Achievement medals, the Humanitarian Service Medal, and Afghanistan and Iraq Campaign medals with Bronze Stars.
At Ithaca College, he has served as a graduate assistant in human resource management while maintaining School of Business Dean's List status. He previously worked as a business intern in project management and organizational change for Boeing Company.
In February, Coyne spoke at the University of Delaware about military veteran students leveraging their experiences in the civilian job market.
This year's "In/Common" series is the eighth organized by the College's Cultural and Intellectual Climate Committee (CICC) around a single theme. The fall semester includes film screenings, speakers, discussions and a poetry reading related in some way to The Kite Runner, the 2003 novel by Khaled Hosseini.
The series is funded by the offices of the President and the Provost and Vice President for Academic Affairs. The Campus Artist and Lecture Series and the student Web magazine NeoVox will help underwrite Coyne's presentation.
To stay current with announcements regarding the series' events, visit the committee's Facebook page. For more information, contact Scott Moranda, an associate professor of history and the chair of the CICC, at (607) 753-2052.
College Set to Celebrate Unity Oct. 23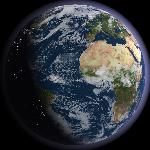 10/09/2012
SUNY Cortland is inviting its entire campus community to celebrate diversity, equity and solidarity at its Unity Celebration on Tuesday, Oct. 23.
The event, which is free and open to the public, begins at 5 p.m. in the Corey Union Function Room.
The deans of SUNY Cortland's three schools — John Cottone, from the School of Professional Studies; Andrea Lachance, from the School of Education; and Bruce Mattingly, from the School of Arts and Sciences — will serve as hosts.
The celebration aims to recognize students, faculty and staff members who "promote social justice, fight inequity and oppression, and ensure that SUNY Cortland is a community where we are all welcomed and valued."
Sponsors include the College's Affirmative Action Committee, the Multicultural Life and Diversity Office, and the offices of the President, the Provost and Vice President for Academic Affairs, and the Vice President for Student Affairs.
For more information, contact the Multicultural Life and Diversity Office at (607) 753-2336.
C-Club Hall of Fame to Induct Seven New Members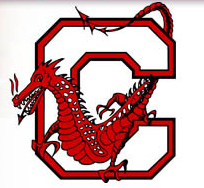 10/09/2012
Seven new members will be inducted into the SUNY Cortland C-Club Hall of Fame during its 44th annual banquet and ceremonies on Saturday, Oct. 20, in the College's Corey Union.
The 2012 honorees are highlighted in this article on SUNY Cortland's Athletics website:
C-Club Hall of Fame to Induct Seven New Members October 20
2012-13 Performing Arts Schedule Announced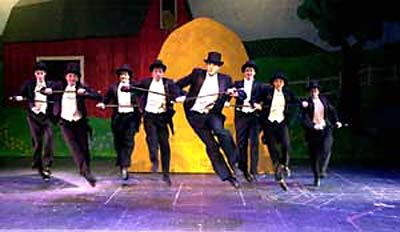 10/06/2012
Renovation work might have temporarily changed the locations for SUNY Cortland Performing Arts Department productions this year, but audience members can rest assured the high-quality talent they're used to experiencing will stay the same.
Musicals, concerts, recitals and plays will be presented by the Performing Arts Department at a variety of venues, both on and off campus, during the 2012-13 academic year while the Dowd Fine Arts Center undergoes extensive renovations.
The new performance season will begin the last weekend in October, with the Tony-award winning rock musical "Spring Awakening." The musical will play six performances in Old Main Brown Auditorium, starting Friday, Oct. 26.
The show is a modern take on a German play that was written in the late 1800s and criticized the sexually oppressive culture of the late 19th century. The musical uses folk and alternative rock to tell the story of teenagers discovering their sexuality. Performances, which are recommended for mature audiences only, will be at 8 p.m. on Fridays and Saturdays, Oct. 26, 27, Nov. 2 and 3, and at 2 p.m. on Sunday, Oct. 28 and Nov. 4.
Tickets for "Spring Awakening" and all other SUNY Cortland musicals will be on sale at Jodi's Hallmark Shop one month before opening night and at the door on the night of each performance. Admission for "Spring Awakening" is $18 for the general public, $15 for senior citizens and SUNY staff; and $8 for all students.
All other music events, such as recitals or concerts, are free. For more information, visit the department website: www.cortland.edu/departments/performing-arts.
Other performances include:
Ubaldo Valli will direct a concert of classical orchestral music performed by the College-Community Orchestra at 8 p.m. on Tuesday, Nov. 13. The concert will be held at the Cortland Junior Senior High School Auditorium, 8 Valley View Dr., in Cortland.
The College Singers will perform the music of Leonard Bernstein at 3 p.m. on Sunday, Nov. 18, in the College's Interfaith Center at 7 Calvert St. Conductor Stephen B. Wilson coordinates this concert, which will include selections from "West Side Story," "Candide," "Mass" and "1600 Pennsylvania Avenue."
Wilson also conducts the Choral Union concert at 8 p.m. on Tuesday, Dec. 4, in the Interfaith Center. Music from or about Great Britain will include works by Orlando Gibbons, Arthur Sullivan, Edward Elgar, Percy Grainger and Gerald Finzi.
The biannual staging of the full classic ballet, "The Nutcracker," will be produced in cooperation with the Cortland Performing Arts Institute from Friday, Dec. 7, through Sunday, Dec. 9. Directed and choreographed by Kevin and Cynthia Halpin, the production brings a cast of more than 100 performers to the stage. Location and times for this holiday favorite will be announced.
Spring semester events planned by the Performing Arts Department will be announced in greater detail in January. They include:
• Underclassmen Recital, a performance by sophomores and juniors, on Sunday, Feb. 17
• The Spring musical "Once Upon A Mattress," from Friday, April 5, to Sunday April 14
• College-Community Orchestra concert on Tuesday, April 16
• College Singers concert on Sunday, April 21
• Student-Directed One-Act Plays from Thursday, May 2, to Sunday, May 5.
For more information about these events, visit the Performing Arts Department website at http://www2.cortland.edu/departments/performing-arts/ or call (607) 753-2811.
Trip Sends Class Back Thousands of Years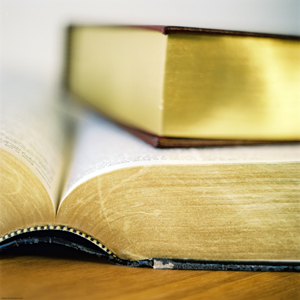 09/28/2012
A SUNY Cortland class studying the evolution of writing doesn't have a time machine at its disposal to analyze early versions of Homer's Iliad. So its professor recently secured the funds for the next best thing: a New York City field trip to visit three locations that treat writing as gold.
Fifteen students in "The Evolution of Writing," a 400-level professional writing elective offered at the College, will take a one-day trip Friday, Oct. 12, to visit the Center for Book Arts, the Strand Book Store and the Morgan Library.
"I'm very suspicious of the idea that education ought to happen only in the classroom," said David Franke, a SUNY Cortland professor of English and professional writing who teaches the course. "Learning should not be constrained simply to a nice, fluorescent-lit room. That's why we're doing everything that we can to create a larger context for what we're learning."
The course is a hybrid of sorts that blends the studies of both history and writing. It asks students to do more than memorize and regurgitate key dates and places.
"It's not just: 'This is what writing was in Egypt and Mesopotamia,'" said Allison Best, a senior professional writing major from Victor, N.Y. "We've talked about how what you write on and how you write it and the font size are all modes of communication. You start thinking about what writing means."
Students have learned, for instance, that one of writing's earliest uses was primitive bookkeeping for kegs of beer. Accounting was the primary purpose, not verbal communication.
"To express yourself in words, no one ever aimed for that at the beginning of writing's evolution," Franke said. "Very slowly, writing developed out of tally marks and pictures of actual objects."
Students so far have studied an evolution of writing that dates back to the earliest petroglyphs carved and painted on rock after the ice age. They've also discussed the importance of the alphabet's birth in ancient Greece for philosophy and read scholarship on the medieval scribe's craft.
But pictures and thoughtful discussions can only go so far. That's why Franke came up with the idea for a transformational, hands-on learning experience for his class.
At the Center for Book Arts, students will take a quick bookbinding course in the early book arts and emulate the work of monks in a scriptorium. Afterwards, they'll walk through Greenwich Village to the Morgan Library, which houses among its many artifacts one of the oldest fragments of the Iliad and papyrus scrolls harvested from the Nile River.
"Just to be able to see that in person would blow me away," Best said.
The group then will spend some time at the Strand Book Store, which opened in 1927 and claims 18 miles of new, used and rare books.
"One of the reasons for this trip is to make the history and power of writing more real," Franke said.
After students return to Cortland, they'll write a paper about libraries and their existence as both a sacred and secular space, Franke said. The class also will look to address some of its semester-long themes, which include the differences between a critical writer and a mere transcriber; the way writing enhances abstract thinking; and the current state of crisis where literacy finds itself, poised on the brink of a game-changing digital revolution.
"Sometimes, students don't realize they're joining a larger tradition of learning and a larger tradition of how writing has affected how we understand ourselves and function in our culture," Franke said.
Financial support for the trip is provided by the School of Arts and Sciences, the English Department, the President's Office and the Cortland College Foundation Small Grants Program.
For more information, contact Franke at (607) 753-5945.
Educational Leadership Breakfast Conference Set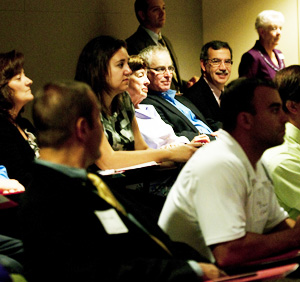 11/02/2012
Approximately 70 to 80 educational administrators and graduate interns are expected to participate in the fourth annual Fall 2012 Francis J. Cheney Educational Leadership Breakfast Conference on Thursday, Nov. 1, at SUNY Cortland.
Titled "The School Principal: Version 2012," the event in Corey Union begins with registration and a continental breakfast at 8 a.m. followed by continuous professional development programs from 8:30 a.m. to 11:30 a.m.
Sponsored by the College's Educational Leadership Department, the half-day program aims to provide the current and future school principals and superintendents with valuable information and an opportunity to meet and network with others who will be helpful resources throughout their careers.
Geared to school district and building administrators, administrative interns and certificate of advanced studies (C.A.S.) majors, the conference is free. The deadline to register is Wednesday, Oct. 24. For a registration form or for more information, contact Janice Eaton in the College's Educational Leadership Department at (607) 753-2444.
The morning's program will emphasize the importance of establishing a positive and collaborative culture that fosters continuous improvement. A panel of experienced building principals from the region will facilitate an interactive discussion on topics that include:
• personal characteristics and traits to build and sustain a culture of continuous improvement;
• building and maintaining morale in times of high-stakes reform;
• how to manage the day-to-day demands and the new initiatives; and
• conducting teacher evaluation conferences.
"I think the expectations now on building principals is tremendous," said Kevin Mack, chair of the Educational Leadership Department, about this year's conference content, which was identified during the 2012 Francis J. Cheney Educational Leadership Conference held this past summer at the College. "The state has presented numerous changes and it's up to us on how to implement them."
The panel, moderated by retired Trumansburg Middle School principal Gary Astles, includes John Durkee, senior high school principal at Marcellus Central School District; Denise Cook, elementary principal at Deposit Central School District; Thomas Turk, junior high principal at Homer Central School District and Ron Gorney, elementary principal at Casey Park School in the Auburn Central School District.
The conference is underwritten by Louise M. Conley, Ph.D., and the Cortland College Foundation. Conley, the granddaughter of Francis J. Cheney, who served as Cortland Normal School principal from 1891 until his death in 1912, currently chairs the Cortland College Foundation Board of Directors.
The conference's mission is to create a learning community for educational leaders that enhances and supports the success of all students through ongoing professional development, refinement of leadership skills and networking.
Talk to Focus on Alcohol Awareness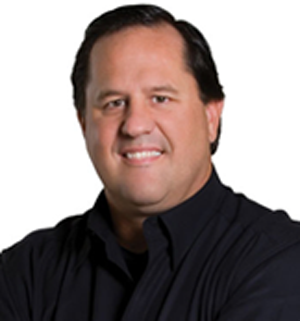 10/04/2012
Campus conversations related to drinking ought to address alcohol awareness before avoidance, according to national speaker Rick Barnes.
Barnes, who has lectured on more than 1,200 campuses, will present "Drink Think: A Personal Approach to Alcohol" at 8 p.m. on Wednesday, Oct. 10, in the Corey Union Function Room.
The event, part of the College's 2012 "Wellness Wednesday" series, is free and open to the public.
Each semester, SUNY Cortland makes a weekly commitment with its "Wellness Wednesday" series to encourage the entire campus and community in the pursuit of a lifetime of good health.
"Drink Think" is the most popular talk that Barnes offers, according to his website. Preaching education before avoidance, he acknowledges that college students sometimes find drinking to be entertaining and exciting.
"Alcohol is the most widely used and misused substance in our colleges and universities today," Barnes points out.
That's why he intends to make his presentation fun and engaging while speaking to a serious topic.
Barnes maintains he doesn't look down upon students for drinking. Instead, he tries to educate them on how to stay safe and knowledgeable in the presence of alcohol.
According to Barnes' website, his "Drink Think" talk "speaks to the realities of today's students," from a first-year undergraduate to student-athletes to those who are of the legal drinking age. He encourages all students to attend, regardless of whether or not they consume alcohol.
"Students from all corners of the country have called upon Rick Barnes to deliver powerful messages in a practical, approachable style," his website reports. "Rick works hard to appeal to students' common sense and their basic desire to make the most of their college experiences."
Barnes boasts more than 20 years of experience in the higher education world and tours across the country as a member of CAMPUSPEAK, an organization that supplies colleges and universities with relevant guest speakers and workshops.
A member of the National Speakers Association, the Farmhouse Fraternity and the Association of Fraternity Advisors, Barnes holds a bachelor's degree from Texas Tech University and a master's from Texas Christian University.
He has contributed to many publications and operates his own publishing company, TopLeader Publishing.
Barnes' talk is sponsored by the College's Health Promotion Office, the Student Development Center, the Student Conduct Office and the Vice President for Student Affairs. For more information, contact Catherine Smith, the College's health educator, in Van Hoesen Hall, Room B-1, or at (607) 753-2066.
Cast Set for Rock Musical 'Spring Awakening'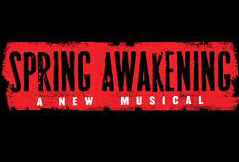 10/08/2012
The cast is set and rehearsals are under way as SUNY Cortland's Performing Arts Department prepares "Spring Awakening," the Tony Award-winning rock musical adaptation of a landmark play about the discovery, passion and confusion of teenage sexuality.
The play will be performed from Friday, Oct. 26, to Sunday, Oct. 28, and Friday, Nov. 2, to Sunday, Nov. 4, in Old Main Brown Auditorium. This venue has been selected for productions while Dowd Fine Arts Center is being renovated. Friday and Saturday performances are at 8 p.m. and Sunday matinees begin at 2 p.m.
The original play, written by German dramatist Frank Wedekind, first appeared on stage in 1906. At the time, the play was indicted for its shocking and forthright portrayal of sex in an oppressive culture, but in 2006 it was regarded with great respect and revived on Broadway as a rock musical adaptation, with book and lyrics by Steven Sater and music by Duncan Sheik.
The cast includes Rasheem Ford as Melchior; Catherine Skojec as Wendla; Tim Fuchs as Moritz; Annali Fuchs as Isle; Paul W. Smith as Hanschen; Carly Merrill as Martha; Charles O'Connor as Georg; Cat Pluta as Thea; Ben Shimkus as Ernst; Alexa Defina as Anna; Billy Swenson as Otto; Allison Tamburello as Adult Woman; Joey Gugliemelli as Adult Man; Jaclyn Collins, Sarah Shaiman and Melissa Pipher as Ensemble Women; Alejandro Circelli, David Newman and Will Rivera as Ensemble Men; and Tom Fuchs as Professor F.B. Wedekind.
"Spring Awakening" is directed and choreographed by Kevin Halpin. The musical director, Kristin Rosenfeld, served in this same capacity for the show's first national tour. Howard Lindh is set designer, Preston Marye is technical director, Joel Pape is sound and lighting designer, Mark Reynolds is costume designer, and Mark Abrahamson is stage manager.
Admission is $18 for the general public, $15 for senior citizens and SUNY staff; and $8 for all students. Due to adult situations, strong language and partial nudity, "Spring Awakening" is recommended for mature audiences only. Tickets are on sale at Jodi's Hallmark Shop on Main Street in Cortland and at the door prior to each performance.
For more information, visit the Performing Arts Department website at http://www2.cortland.edu/departments/performing-arts/ or call 607-753-2811.
College Honors James Yaman '40 for Service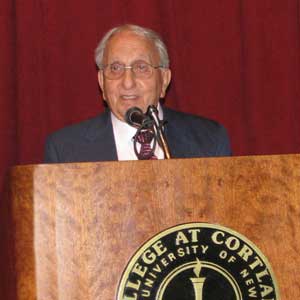 10/09/2012
James Yaman '40 has seen almost a century of college and community history in Cortland, and played a role in much of it.
Last week, the 93-year-old real estate executive took on a new role as recipient of SUNY Cortland's 2012 College-Community Appreciation Award. Yaman was honored Oct. 5 during a dinner event in the Corey Union Function Room.
Yaman has been a driving force in the Cortland area's business community. He is a generous benefactor for the region's civic and charitable causes and a tireless supporter of SUNY Cortland.
A Homer native and graduate of Homer Academy, Yaman is the son of Lebanese immigrants who settled in the area near the start of the 20th century. He was a member of the last class to graduate from Cortland Normal School before the New York State Board of Regents recognized it as a comprehensive college in 1941.
Yaman taught 7th and 8th grade students in a one-room schoolhouse near Groton for several years before enlisting in the Army during World War II. During the conflict, he rose to the rank of captain.
After the war, Yaman returned to his hometown, but did not return to teaching. An entrepreneurial streak led him to try his hand at real estate, and he excelled, eventually founding Yaman Real Estate, Cortland County's dominant home and commercial real estate broker.
Armed with imagination and determination, Yaman helped develop housing at Morningside Drive, Crestwood Court and Bowling Green. He also was involved with the sale of several properties to his alma mater that aided the expansion of SUNY Cortland.
Yaman played a pioneering role locally in helping businesses find prime locations. His involvement with companies such as Suburban Agway Energy Services, Gutchess Lumber, Pall Trinity Micro and Wal-Mart helped changed the commercial landscape of Cortland County.
As his success grew, Yaman did not forget the community that nurtured him as a child, or the College, which he said gave him the only opportunity for higher education available to the son of a poor family.
In 1965, he donated 16 acres of land off Clinton Avenue to the city to use as a park. In 1968, Yaman Park opened after being named to honor the businessman's parents. He continues to financially support improvements to the public park, which includes a swimming beach, skateboard park, playground and picnic area.
Yaman's business accomplishments and widespread philanthropy earned him a Lifetime Achievement award from the Cortland Area Chamber of Commerce in 2003.
Observing from the perspective of nearly 100 years, Yaman is quick to note the importance of the College to the health and vibrancy of the Cortland Community. He has known every College president from Harry DeWitt DeGroat, who retired in 1943, to current SUNY Cortland President Erik J. Bitterbaum, often giving advice and making suggestions on ways the College and community can work together on issues.
Yaman has served on alumni committees and task forces, including the body that recommended a reconstruction and reorganization of the College's alumni office in 1967. Those far-reaching recommendations included the creation of regional alumni chapters and the hiring of the College's first full-time director of alumni affairs, and the creation of an annual fund. The plan laid the foundation for the current Alumni Affairs Office.
He also was a member of SUNY Cortland's very first Alumni Fund Campaign Committee, which oversaw the College's new appeal to support excellence and achievement.
"The College changed my life," said Yaman, who still works an eight-hour day in the real estate business he created. "And it probably has changed the lives of thousands of other people in Cortland."
The College-Community Appreciation Award is sponsored by the College Council. It was created in 1985 as a means of thanking persons who have assisted the State University of New York College at Cortland in a significant manner.
Fungi in the Ecosystem Is Oct. 17 Topic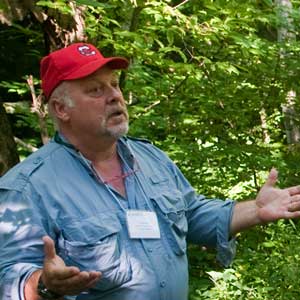 10/10/2012
The 2012-13 Rozanne M. Brooks Lecture Series at SUNY Cortland will continue on Wednesday, Oct. 17, with a discussion of fungi by Timothy Baroni, a SUNY distinguished biology professor.
Baroni, a member of the Biological Sciences Department, will present "Biodiversity of Macrofungi in Endangered Tropical Ecosystems: What We Do and Don't Know" at 4:30 p.m. in Moffett Center, Room 2125. A reception starts at 4 p.m. at the Rozanne M. Brooks Museum in Moffett Center, Room 2126. The talk is free and open to the public.
This year's series takes on the theme of "Culture and Health." This is the second of five lectures planned for the 2012-13 academic year.
Baroni has more than two decades of field research. He will demonstrate the biodiversity of mushrooms and their relatives during this talk, which will look at many samples collected throughout North and South America. The importance of fungi in the ecosystem will be discussed as well as data that provides a deeper understanding of their short life spans and the difficulties encountered when trying to study them.
The 2012-13 Brooks Lecture Series is sponsored by a grant from Auxiliary Services Corporation (ASC) and the Cortland College Foundation. For more information, contact the lecture series organizer and Brooks Museum director, Sharon R. Steadman, at (607) 753-2308.
Classified Staff Recognized for Years of Service
The Human Resources Office has announced staff that will be recognized later this year for their years of service to SUNY Cortland.
To note a correction or addition to the list, contact the Human Resources Office at (607) 753-2302.
The following employees are slated to receive awards at the 2012 Annual Service Awards Ceremony set for Friday, Dec. 7, in the Corey Union Function Room:
35 YEARS
Marianne Evangelista, School of Education
Teri Wood, Psychology Department
30 YEARS
Marie Blanden, Student Affairs
Deborah Dintino, Political Science Department
Darleen Lieber, Recreation, Parks and Leisure Department
Connie Piech, Payroll
Susan Stout, Center for Gender and Intercultural Studies /Honors Program/Clark Center for International Education
25 YEARS
Ronald Hulslander, Transportation Services
Deborah Lawrence, Custodial Services
Wayne Leitch, Central Heating Plant
Daniel Narsasian, Grounds Maintenance
Connie O'Shea, Admissions
Melony Warwick, Institutional Advancement
Donna Young, Career Services
20 YEARS
JoAnn Bacon, Custodial Services
Ellen Brown, Admissions
Karen Sue Brown, Parking Department
Penny Bushaw, Physical Education
Daphne Guy, Custodial Services
Suzanne Pettitt, Residence Life and Housing
15 YEARS
Sila Argyle, Custodial Services
Thomas Hingher, Central Heating Plant
Paula Lundberg, Publications and Electronic Media
Jo-Ann MacLean, Admissions
Tamara Magee, Custodial Services
Rhonda Moulton, School of Arts and Sciences
10 YEARS
Ingrid Casper, Custodial Services
Ryan Caughey, Custodial Services
Barbara Field, Custodial Services
LouAnn Hurlbert, History Department
Darlene Loope, Custodial Services
Joan Root, Custodial Services
Elizabeth Scott, Parking Department
Meghan Van Deuson, Student Accounts
Interviewing Etiquette Program Planned for Oct. 22
Students will learn to navigate a formal meal while talking about careers with representatives from a variety of fields at the "Interviewing Etiquette Program" on Monday, Oct. 22, at SUNY Cortland.
The annual career dinner program, formerly called "Goofs and Goblets," will be presented from 6 to 8 p.m. in Brockway Hall Jacobus Lounge. Advance reservations are required by Wednesday, Oct. 17.
Participants will attend a reception and enjoy several courses hosted by Louis "Louie" Larson, associate director emeritus of career services. The program will incorporate career networking and dining etiquette in a fun and humorous way.
Faculty and staff members who would like to sponsor one or more students are invited to attend the program as guests of the SUNY Cortland Alumni Association. Student sponsorship is $20.
Students may register at Career Services in Van Hoesen Hall, Room B-5. The subsidized cost to students is $5, payable by cash or check. Students seeking more information should contact Career Resource Specialist Michelina Gibbons at (607) 753-2224.
Faculty or staff members interested in sponsoring students or making a reservation to attend should contact the Alumni Affairs Office at (607) 753-2531.
The event is sponsored by the Alumni Association and Career Services.
Brooks Dedicated Teacher's Award Nominations Due
For a number of years before her death in 1997, sociology professor Rozanne M. Brooks set aside funds to help establish a special annual award to be presented to a SUNY Cortland professor. Now presented annually, the Rozanne M. Brooks Dedicated Teacher's Award is seeking nominations to recognize an individual who is an outstanding teacher in the classroom, who spends considerable time with students and is exceptionally student oriented.
The Rozanne M. Brooks Dedicated Teacher's Award Committee calls for nominations by Tuesday, Oct. 16. The criteria, process, deadlines and call for nominations are available online. Scroll down to "Rozanne M. Brooks Teaching Award" and click on nomination form. Nominations must be submitted by 3 p.m. via email to Scholarship Coordinator Beth Langhans.
The Brooks Award recognizes a faculty member who devotes a major portion of his or her time to teaching as well as a significant amount of time with students outside the classroom. Involvement in campus life, such as attendance at cultural events, lectures, athletic events and committee work, enhances the candidate's application. Publication and research are not an emphasis of the award. The award recipient will receive $5,000 to enhance his or her teaching.
The Brooks Award is open to teaching faculty members who possess continuing appointment and have been employed at SUNY Cortland for a minimum of five years. Candidates must be teaching a full-time course load as defined by their department for the fall and spring semesters. Nominators should pay particular attention to this requirement.
"Those individuals who are really dedicated teachers, who spend lots of hours in their office talking to kids, who go to all the events on campus, who do the committee work, who are really a force on the faculty and within the academic community, are the people not rewarded enough," wrote Brooks. "It is my intention with this fund to do something about that."
With the exception of publication, the committee will use the same criteria used to identify nominees for the Distinguished Teaching Award and the Chancellor's Award for Excellence in Teaching. Nominees will be expected to provide the committee with a variety of materials in support of their nomination.
Committee members will visit candidates' classes unannounced during the fall and spring semesters to observe and evaluate them in a number of different teaching situations.
The Brooks Teaching Award Committee will consider the names of individuals suggested by faculty or professional staff. Faculty and staff may nominate only one person.
Self-recommendations will not be accepted. Faculty may win the award one time only. Those nominated but not winning the award must wait three years before being nominated again.
Brooks, a SUNY distinguished teaching professor and founding chair of the Sociology Department, was a dynamic force on the SUNY Cortland campus for many years.
Members of the committee include Kathryn Kramer, associate professor of art and art history, and Kathleen Lawrence, associate professor of communication studies. A third committee member will be appointed soon.
For more information, contact Langhans at (607) 753-2373.

Suggest a feature story
---
Faculty/Staff Activities
Brian Barrett
Brian Barrett, Foundations and Social Advocacy Department, had his article published in the current edition of Policy Futures in Education. "Towards a Non-Deterministic Reading of Pierre Bourdieu: Habitus and Educational Change in Urban Schools," was co-authored with Camille Martina of the University of Rochester and can be found in volume 10, issue 3.
Chad Hovey
Chad Hovey, Art and Art History Department, submitted his graphic art works and was selected as a part of the America's National Design Competition. His work will be shown in this year's 2012 Print Regional Design Annual. Three of the pieces will be on display at the faculty biannual in the Dowd Gallery from Tuesday, Oct. 30, through Saturday, Dec. 15. The opening reception for the Dowd Gallery event is Thursday, Nov. 1. Dowd Gallery is now located on the third floor of Main Street SUNY Cortland at 9 Main St. In addition, all of the pieces will be on display in San Francisco, Calif., next summer at the HOW conference in the Design Awards Gallery. His work also will be celebrated on Print Magazine's website under the Regional Design review.
Denise D. Knight
Denise D. Knight, English Department, has been informed that she is a winner of the 2012 Bedtime Stories Competition at the Red Lion Inn in Stockbridge, Mass. Her story, "Pennies from Heaven," appears in the Spring 2012 issue of the Inn's Storybook.
Jordan Kobritz
Jordan Kobritz, Sport Management Department, co-authored an article titled "Creating an Action Plan for Event Cleaning" that was published in the September issue of Cleaning & Maintenance Management magazine.
Christopher McRoberts
Christopher McRoberts, Geology Department, and co-authors from the University of Vienna and Zurich published a paper appearing in the current issue of PALAIOS titled "Macrofaunal Response to the Late Triassic Mass Extinction in the West-Tethyan Kossen Basin, Austria." This paper documents the first high-resolution analysis on macrofossils associated with the end-Triassic mass extinction event, one of the five largest biotic crises in earth's history, and provides compelling support for the hypotheses of dramatic global warming and ocean acidification as the leading cause of the extinction.
Henry Steck
Henry Steck, Political Science Department, has published a chapter titled "Higher Education in New York State" in The Oxford Handbook of New York State Government and Politics, edited by Gerald Benjamin and published by Oxford University Press.

Submit your faculty/staff activity