Final Curtain Call for Sibling Stage Celebrities
04/02/2013
The long hours of practice, physical conditioning and playbook memorization have concluded, and the stage is set for two SUNY Cortland performing arts champions to entertain the crowd one last time.
Musical theatre majors Timothy and Annali Alexander Fuchs will take to the Brown Auditorium stage for the final time on Sunday, April 14 in "Once Upon a Mattress." The play is an adaptation of the fairytale The Princess and the Pea.
Together, the dynamic duo has proven performing arts majors play a major part in the health, wellness and athletic-minded culture on campus.
"You have to be really fit and there's conditioning that goes into it, technique and training," said Annali.
The Alexander Fuchs are often mistaken for twins because they are both seniors.
"People always think I'm older, but Tim is older," Annali said of the two-year age difference. The President's List and Dean's list entertainer graduated a year early from Dryden High School, putting her in the class of 2009 with her brother.
There are only two of them, but both have proven to be triple threats in singing, dancing and acting. They come from a family with a passion for music. Thomas Fuchs '83 and Melani Alexander Fuchs '84, their parents, met at the College 30 years ago as physical education majors. Both serve as teachers today.
Thomas Fuchs is a professor in the College's Physical Education Department.
"It's not weird at all. It's great," said Annali of having her father on campus. The siblings have performed with him in numerous productions.
Melani Alexander Fuchs works as a movement specialist at the Elizabeth Ann Clune Montessori School of Ithaca (EACMSI). She is an artist and musician.
"You think we would follow that kind of track," Timothy said of a possible career in physical education. "But we didn't because our parents are musical and so supportive of anything we do."
Timothy and Annali begin their career in theatre while attending EACMSI and performing every year in the school's annual musicals, which their mother co-directed and choreographed.
Cortland was always on the list of colleges to which they wanted to apply. Timothy auditioned and was accepted at Syracuse University, but the tuition was significantly more than Cortland's.
Ultimately, the pair chose to attend SUNY Cortland because of the high quality of student life on campus and in the community, supportive faculty members, central location and affordable cost.
"I have always felt safe and at home here even though we live 20 minutes away," Timothy said. "It's been really nice here and I have never had any problems."
Thomas and Melani Alexander Fuchs were pleased Timothy and Annali decided to follow in their footsteps and become Red Dragons.
"It's fun to see our son and daughter have an excellent experience at our alma mater," Thomas said.
The faculty in the musical theatre program is like a second family to the pair. Their professors create an individualized learning atmosphere, both said. To Annali, this demonstrates how a student is more than just a number or face at Cortland.
Born two years apart, siblings Annali and Timothy Alexander Fuchs often shared the musical theatre stage during their four years at SUNY Cortland. They are shown here and above performing in "Pal Joey."
"They care, and their whole point is to make every single student the best they can be," she said.
Performing Arts Department faculty members Kevin and Cindy Halpin were significant contributors to the children's theatrical career preparation, both agreed. They took dance classes with the Halpins while in high school.
"As a faculty member, I am proud to say the department is providing a meaningful and significant contribution to the lives of my son and daughter," Thomas said.
And since making the transition to Cortland, the siblings have seen continuous improvement in their professional development.
"Since freshman year I have noticed I've gotten some good feedback at auditions, and now that I am a senior I'm actually getting called in for Broadway shows, not just going to the audition," Timothy said. "We have gotten the basic things we need to go out and do our profession."
In "Once Upon a Mattress," Timothy wrote a new dance arrangement for the big production number, "Spanish Panic."
Timothy's dedication to past productions earned him the Performing Arts Department Adams-Hill Award, a stipend presented to a graduating senior who has made considerable contributions within the program.
Annali, for her part, struggled as a freshman with a difficult classical dance movement called a fouetté. She has since accomplished it.
"We are really walking out of here with an amazing support system, and that's what every school should give its students," she said.
Free time is a rarity for the well-rounded students, but when they have time to relax they make the most of it on the family farm in Freeville, N.Y.
After graduation, the pair would like to take their talents to the stage in New York City.
Fans of the duo warn people not to be surprised, when watching the Tony Awards years down the road, if the winner for Best Performance thanks Cortland in his or her acceptance speech.
"What we take from Cortland is that you can't ever forget where you have been, otherwise how are you going to know where you're going?" Annali said.
Fans of the brother and sister can view their
interview
and
performance
which aired on April 4 on NewsChannel 9/WSYR-TV's "Bridge Street."
When the final scene of "Once Upon a Mattress" is finished, the stage curtain will close and their undergraduate theatre career will come to an end.
Both agree the feeling will be bittersweet, but they realize that soon another curtain will open to reveal the next scene in the production of their postgraduate lives.
The play will be performed in Old Main Brown Auditorium Friday, April 5, to Sunday, April 7, and Friday, April 12, to Sunday, April 14, with 8 p.m. curtain time on Fridays and Saturdays and Sunday matinees beginning at 2 p.m.
Admission to "Once Upon a Mattress" is $18 for the general public, $15 for seniors and SUNY staff, and $8 for all students and children. Tickets may be purchased at Jodi's Hallmark shop on Main Street, Cortland, or at the door of Brown Auditorium immediately prior to each performance. "Once Upon a Mattress" is recommended for all audiences.
For more information about the show, visit the Performing Arts Department Web page at cortland.edu/departments/performing-arts/ or call 607-753-2811.
AmeriCorps Crop Earns Mayor's Praise
04/02/2013
SUNY Cortland's AmeriCorps members will be recognized Tuesday, April 9, by City of Cortland Mayor Brian Tobin as part of the first-ever Mayors Day of Recognition for National Service, a nationwide observance created by the Corporation for National and Community Service (CNCS).
More than 650 mayors across the country plan to participate by highlighting the value and impact of national service to local cities. Tobin plans to recognize more than 20 SUNY Cortland AmeriCorps members with certificates of appreciation.
The AmeriCorps group, which operates thanks to a federally funded program run through the College's Institute for Civic Engagement (ICE), is supported by a $235,187 grant provided by the CNCS and administered on the state level by the Office of Child and Family Services (OCFS).
SUNY Cortland AmeriCorps members serve 18 not-for-profit locations in Cortland County.
"Our AmeriCorps members are each doing exceptional work in the Cortland community," said Richard Kendrick, the local AmeriCorps project director and the director of the College's ICE. "Their success stories highlight the wide range of services the program and its members are providing to the community."
Those examples of accomplishment include:
· At the Inclusive Recreation Resource Center housed at SUNY Cortland, AmeriCorps members helped raise $4,440 for an accessibility project.

· At the Cortland Downtown Partnership, another member launched an ad campaign for the Cortland County Business Competition and helped make the Chill-A-Bration winter festival a huge success, selling all 500 mugs created for it.

· At the Cortland County Community Action Program, an AmeriCorps member assisted 18 families in each receiving a $200 grant to help with heating costs through the National Grid Care and Share Program.

· At Cortland Prevention Resources, one of the project's members started the organization's first LGBT youth group, helping both as a facilitator and a mentor.

· At the Lime Hollow Center for Environment and Culture, an AmeriCorps representative helped clean up and prepare an old mill site that will be used as a future day camp for children.

· At Cornell Cooperative Extension, another member modified an individual lesson on the importance of eating fruits and vegetables by making it kid-friendly. The AmeriCorps representative brought the training to third and fifth graders at McGraw Elementary School alongside Cornell Cooperative Extension's horticulturalist.

· At Greek Peak Adaptive Snow Sports, an AmeriCorps member working with a young boy suffering from brain cancer helped improve the child's walking ability. When the boy's physical therapist asked his father if anything had changed in the child's normal activities, the father mentioned that his son had skied five times within two weeks of beginning the program.
Beyond the meaningful work they perform at their individual host agencies, AmeriCorps members also participate in days of service locally. Their next group effort take place at the Cortland Blooms festival on Sunday, April 21, a community festival and green fair that features vendors, a farmers market and other activities.
For more information about the SUNY Cortland AmeriCorps program, visit the Institute for Civic Engagement website or call 607-753-2298.
---
Capture the Moment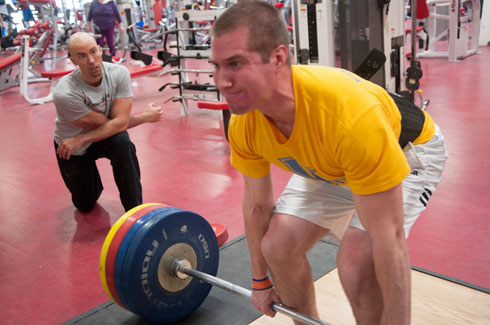 Tony Gentilcore '02, left, a respected New England fitness trainer, returned to SUNY Cortland Monday to inspire students in kinesiology classes and offer an evening lecture on developing fitness programs. The former health education major also found the time to work out in Tomik Fitness Facility and provide feedback for committed weightlifting enthusiasts like Jason Krupka '12, pictured at right. Gentilcore contributes regularly to respected fitness publications and co-owns a fitness facility near Boston that boasts close to 100 professional baseball players among its members.
---
In Other News
Perfetti and Robinson Named to College Council

04/02/2013
Gov. Andrew Cuomo appointed Margaret Morgan Perfetti M '68, C.A.S. '89 and Joan Hudson Robinson '70, both of Homer, N.Y., to the SUNY Cortland College Council on March 6. Both women are retired educators who are active in community affairs.
The 10-member College Council has supervisory responsibilities at SUNY Cortland that include recommending candidates for appointment as College president, reviewing major operational plans for College properties, evaluating proposed budgets requests, fostering the development of advisory citizens' committees, naming buildings and grounds and approving regulations governing the conduct and behavior of students.
Perfetti, who replaces Barbara Theusen, will serve until June 30, 2017. Theusen joined the College Council for the 2005-06 academic year. Her official term ended in 2011.
| | |
| --- | --- |
| | |
| Margaret Morgan Perfetti | Joan Hudson Robinson |
Pefetti retired in 1996 as the principal at Homer High School, having served since 1989. She was vice principal at the school for five years before that.
She began her career as an English teacher at the high school from 1961 to 1984. During that time, she also performed Teacher's Association work involving negotiations, organizing and grievances.
In addition to her teaching and school administrative duties, Perfetti served as a general educational development (GED) teacher for the Board of Cooperative Educational Services from 1976 to 1989 and as a chief examiner for the New York state GED exams from 1989 to 2006.
She currently is employed as a part-time adjunct professor of English at Tompkins Cortland Community College.
Perfetti earned a bachelor's degree from University at Albany in 1960. She received a Master of Science in English Education in 1968 and a certificate of advanced studies in 1989 from SUNY Cortland. In 2002, she obtained her registered nursing license. She also has an associate's degree in nursing from TC3.
Perfetti enjoys political activism. She was the publisher for five years of her school district's newsletter.
In her community, she offered technical direction at theatrical productions.
She currently provides introductions and commentary for local community band concerts, and has facilitated a community book club.
Perfetti has five children, Patrick, Mary Ann, Timothy, Michael and Lucia.
Robinson, who replaces Walter Farnholtz, will serve until June 30, 2019. Farnholtz joined the College Council for the 2006-07 academic year. His official term ended in 2012.
Robinson taught for a year at McGraw High School before taking several years off to start a family. She later began teaching English at Homer High School, retiring from there in 2004 after 29 years.
She was adviser to The Olympian high school newspaper from 1976 to 2008, during which time student staff members won many individual plaques and awards. In 2008, the publication won the Gold All New York Newspaper rating for small schools in the Syracuse University Empire State School Press Association, which offers the second largest high school press conference in New York state.
Robinson supervised athletes and has been keeping score at Homer High School games since 1984.
She attended Auburn Community College and earned a bachelor's degree in elementary education and early secondary English (7-9) in 1970 from SUNY Cortland.
Robinson volunteers with the Cortland County Democratic Committee and has served as town chair since October 2011. Her enthusiastic participation in the party caucuses has resulted in several new Democratic candidates.
Robinson has served on the Cortland County Ethics Committee since its inception in June 2008, conducting and assessing investigations into allegations of misconduct by any Cortland County officials.
From 1999 to 2009, for the maximum two terms that she was allowed, Robinson served as a Town of Scott Zoning Board of Appeals member and secretary.
Robinson has deep local roots, having attended the one-room Glen Haven School through the sixth grade. She has served in many capacities with the Glen Haven Historical Society since 1972, including as a past vice president and a past president for two terms.
An avid reader, bowler, softball player and life member of the Homer Rod and Gun Club, she has two daughters, Susan Andre and Laura Barca, and three grandchildren.
She said she hopes to serve the College Council in many capacities but, with her teaching background, is interested particularly in helping the College interpret the governor's plans for teacher preparation.
Newtown Shootings Lead to 2nd "Teach-In"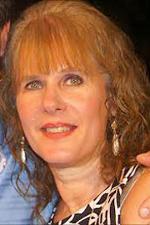 04/02/2013
A panel of local experts will discuss the connection between violence, guns and mental health on April 9, in the second campus "teach-in" related to the Newtown, Conn., elementary school shooting massacre.
An active SUNY Cortland alumna, Mary Joy Greene Sherlach '78, was one of the first people killed in the Dec. 14 rampage, during which Adam Lanza fatally shot six adults and 20 first-grade children before turning one of his guns on himself.
"Recent events and legislation have filled the news media with discussions of guns, violence and mental health," said Susan Wilson, interim associate dean of the School of Education and coordinator of the event. "However, these subjects and their connections - or their lack of connections - are more complex than a sound bite can fully explain. We hope this panel will enable students from a variety of majors to begin to make sense of the intricacy of this discussion."
The "teach-in" will take place from 7 to 9 p.m. on Tuesday, April 9, in Sperry Center, Room 205. The panelists will include:
Carolyn Bershad, SUNY Cortland's director of counseling and student development,
Robert Spitzer, SUNY Cortland distinguished service professor of political science and an international authority on gun legislation,
Mark Thayer, mental health director for Cortland County, and
Steven Dangler, chief of the University Police Department at SUNY Cortland.
The "teach-ins" were developed as a way to remember Mary Sherlach's work as a school psychologist and create some positive understanding of the issues surrounding this senseless attack.
The first "teach-in," focused on gun violence and legislation, was held Feb. 5 and drew a standing-room only crowd of more than 250 people. Because of the high turnout and a desire among participants to address mental health issues related to the shootings, a second "teach-in" was organized.
The discussion panels are one of the things the College community is doing to honor the memory of Mary Sherlach, who met her husband, William Sherlach '80, at SUNY Cortland, and was an active alumna for decades.
SUNY Cortland will sponsor a scholarship in her name next fall, and has begun accepting donations. The fund will be used to offset tuition and other costs for a deserving student who is studying psychology. Sherlach graduated cum laude from Cortland with a psychology degree. She had been school psychologist at Sandy Hook since 1994.
The College also will make special recognition of Sherlach during Alumni Reunion 2013 this summer, when her graduating class of 1978 will be one of the featured reunions. Details of that recognition are not yet complete.
In addition, efforts are underway to create a permanent memorial on campus by the College and groups of alumni and students. That endeavor is still in the planning stage.
'Once Upon A Mattress' Opens April 5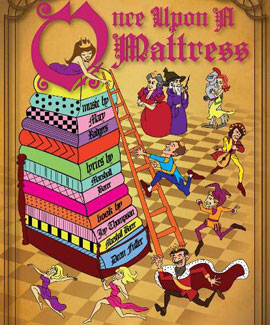 04/02/2013
"Once Upon A Mattress," the 1959 Broadway hit that has enjoyed popular revivals and television adaptations starring actress/comedienne Carol Burnett, has been updated for six performances at SUNY Cortland beginning Friday, April 5.
The musical comedy, which is a satirical retelling of Hans Christian Andersen's fable "The Princess and the Pea," will be staged in Old Main Brown Auditorium at 8 p.m. on Friday, April 5 and 12, Saturday, April 6 and 13, and at 2 p.m. on Sunday, April 7 and 14.
Kevin Halpin, associate professor of performing arts, is the director.
Tickets may be purchased at Jodi's Hallmark shop on Main Street, Cortland, or at the door immediately prior to each performance. Admission will be $18 for the general public, $15 for seniors and SUNY faculty/staff, and $8 for all students and children. "Once Upon A Mattress" is recommended for all ages.
"We have not done a traditional musical comedy in quite a while, and this one is wonderful," said Halpin. "It was written in the 1950s and was very up-to-date for its time, and we wanted to be true to that idea. So, we've added some modern references and thrown in some twists that work well for today's audience."
The musical follows Princess Winnifred as she seeks to marry Prince Dauntless the Drab. Trouble arises when the future mother-in-law, Queen Aggravain, devises a very unusual test to see if the princess is truly "sensitive" enough to marry her son. The test requires Princess Winnifred to lie in bed and be able to detect a pea that has been placed beneath a stack of mattresses. In two of the television adaptations, Carol Burnett played Princess Winnifred, and in another she played Queen Aggravain.
"One of the biggest crowd-pleasers is the song 'Shy,' which is a brassy Broadway number that Carol Burnett really belted out," said Halpin. "It's the song that introduces Princess Winnifred to the audience, and it helped make Carol Burnett a star. Other great numbers are 'Spanish Panic' and 'Song of Love.' Because we're in Brown Auditorium, we're staging everything in a style that is more intimate than it is traditionally presented, so it's going to be a lot of fun for the performers and for the audience."
For more information, visit the Performing Arts Department website or call 607-753-2811.
Brooklyn Musicians to Share Irish Sound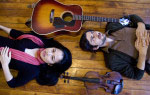 03/27/2013
Journey to Ireland for a night without ever leaving town on Tuesday, April 16, at SUNY Cortland.
The Celtic music duo Dana Lyn and Kyle Sanna will play traditional Irish songs combined with original compositions and improvisations at 7 p.m. in Corey Union Exhibition Lounge.
The performance by "Dana and Kyle" is presented by the College's Campus Artist and Lecture Series (CALS). Admission is $3 for SUNY Cortland students and $5 general admission. Children 10 and under will be admitted free.
Tickets for the event can be purchased in Corey Union, Room 406, or beginning one hour prior to the performance at the venue. All seating is general admission.
Fiddler Dana Lyn and guitarist Kyle Sanna share an enthusiasm for classical, world and experimental music as well as deep admiration and respect for Irish music. They have a broad range of musical influences and experience, which is emulated in their compositions.
"Mysterious, playful and charming with some lovely musical surprises," noted acclaimed fiddler Kevin Burke. "Excellent musicianship and skillfully fascinating arrangements. . . . Bursting with creativity, yet still manages to convey a love for simplicity — a remarkable achievement."
The Celtic couple actively participates within the vibrant Brooklyn, N.Y., eclectic music scene. Both are arrangers, composers, players and improvisers of music. Together they have composed, "The Hare Said a Prayer to the Rainbow and Followed the Fox Down the Hole," a musical narrative that is both childlike, sophisticated and full of unexpected twists and turns.
Lyn, a violinist, pianist, arranger and composer, has made a number of musical contributions in the entertainment industry since graduating from Oberlin Conservatory. Throughout the past five years, the Brooklyn-based artist has altered her musical focus in order to develop her own compositional voice.
New York City's Town and Carnegie Halls, "The Conan O'Brien Show" and "Saturday Night Live" are among the locations at which she has played. Included among Lyn's extensive list of musical projects are popular Grammy nominated artist Florence and the Machine.
Lyn currently is performing in an off-Broadway Ethan Hawke play called "Clive." In the production, she plays the violin, piano and sound sculptures built into the set. Additionally, Lyn has taught music for more than 15 years in schools and colleges. She manages a private studio for violin and fiddle students.
Sanna, a guitarist and composer, has traveled around the world with a multitude of musicians and artists. He studied jazz at the University of Oregon and composition at the Université Lumière in Lyon, France.
As a composer, Sanna places special attention on scoring film, theater and dance. He is a Meet the Composer grant recipient and was a finalist in Turner Classic Movies' Young Film Composers Competition.
World-renowned cellist Yo-Yo Ma can be counted in Sanna's array of musical collaborations. The two arrangements he composed were featured on Ma's Grammy-winning, "Songs of Joy and Peace" album. Both arrangements have been performed by the famed cellist on television's "The Colbert Report."
Presently, Sanna is working with a Sydney-based artist on a "Cyborg string quartet" involving involuntary playing via Electric Muscle Stimulation.
CALS is funded by the student activity fee and grants from the Auxiliary Services Corporation, the Cortland Fund, the Cortland College Foundation and the Strategic Initiative Advancement Fund.
For more information about Dana and Kyle, visit the artists' Web site at danalynkylesanna.com. For ticket information or questions regarding CALS events, contact the Campus Activities and Corey Union Office at 607-753-5574 or visit the CALS Web page at cortland.edu/events/cals.
Needs of patrons with mobility challenges are accommodated through special seating assignments. Advance notice is appreciated.
Chris Sperry to Discuss Teaching the Holocaust

03/27/2013
The lessons of the Holocaust are expressed in the words "never again" and "never forget." These two profound ideas are linked. "Never again" requires that the horror of the Holocaust and its profound meanings cannot be forgotten.
The subject will be addressed in the annual Holocaust Remembrance lecture at SUNY Cortland on Monday, April 8. The talk was originally scheduled for the next day.
Secondary school educator Chris Sperry will speak on the importance and impact of teaching and learning about the Holocaust at 7 p.m. in Sperry Center, Room 205.
Sperry, who teaches the Facing History curriculum at the Lehman Alternative Community School (ACS) in Ithaca, N.Y., will be accompanied by current and former students during his talk. They will discuss the reasons for, and impact of, their intensive study of Holocaust on themselves.
The event will feature a brief memorial ceremony and a reception will follow the presentation. The events are free and open to the public.
The talk should appeal to faculty and students, particularly those in fields related to teacher education, according to an event organizer, Linda Lavine, SUNY Cortland associate professor of psychology.
For Sperry, teaching about the Holocaust involves not only educating young people but also conveying the moral importance of "never forgetting" such horrors.
Chris Sperry
"The Holocaust curriculum has become the cornerstone for a class that has had a lasting impact on hundreds of students over decades," said Sperry, who also directs curriculum and staff development for Project Look Sharp, a national media literacy initiative based at Ithaca College. "Teaching about the Holocaust has been the core pedagogical experience that has shaped my approach to teaching about moral and historical issues."
Sperry, who has taught in Ithaca for more than 25 years, studied for his master's degree at Harvard University under Lawrence Kohlberg. His research there during the 1980s focused on integrating moral development into public education. Meanwhile, he worked closely with staff at Facing History and Ourselves, a non-profit organization that teaches about the events that led to the Holocaust and ways to combat prejudice with compassion, to develop a curriculum for use in his high school classes.
Since 1986, he has centered the first semester of his 10th grade English and global studies class on an intensive study of the Holocaust and human behavior. Sperry's ACS program integrates two months of Holocaust study into a combined English and global studies class for 10th graders.
He is the author of numerous curriculum kits related to global studies and U.S. history and articles about integrating media literacy and critical thinking into the curriculum.
Sperry has conducted numerous workshops for teachers, specifically on teaching about the Holocaust, and has used his knowledge to build hundreds of staff development workshops, keynote speeches and curriculum materials. His Holocaust teaching module has been downloaded tens of thousands of times globally.
He received the National Council for the Social Studies 2008 Award for Global Understanding and the 2005 National PTA and Cable Leaders in Learning Award for Media Literacy. In 2009, Sperry gave a presentation to the steering committee of the national Facing History and Ourselves organization in Brookline, Mass.
The event is sponsored by College's Jewish Studies Committee, the Jewish student group Hillel, the Center for Gender and Intercultural Studies, the Jewish Studies Program, the Interfaith Center and the Campus Artists and Lecture Series.
For more information, contact Lavine at 607-753-2040; or Distinguished Service Professor Henry Steck at 607-753-4807.
From Great Britain to 'Transformations'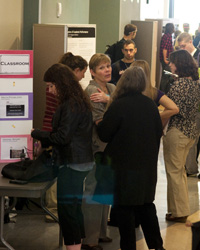 04/02/2013
Students typically travel to Great Britain in the summer for iconic sights such as Windsor Castle, the Tower of London or Stonehenge.
For three weeks last July, SUNY Cortland seniors Alexander Meyers and Heather Clancy had a different agenda. They crossed the Atlantic Ocean to use the high-performance liquid chromatography device at Exeter University.
The results of their investigation into how plants produce Vitamin C will be presented on campus during the Friday, April 19, event called "Transformations: A Student Research and Creativity Conference."
"Transformations" will take place that day from 12:30 p.m. to 6:30 p.m., in Sperry Center, while scheduled classes continue.
The event focuses on student research, defined as an original investigation or creative activity through the primary efforts of a student or group of students. The students' work should show problem-solving skills and demonstrate new conceptual outcomes.
It will be the first "Transformations" lecture for Clancy and Meyers and their inaugural scientific speech before the general public, they said.
Heather Clancy and Alexander Meyers test
samples of the Arabidopsis thaliana they
studied last summer. The pair will present
their findings at this year's
"Transformations" conference.
"It's exciting to be able to finally present all that we've worked on," Clancy said. "If you can have an involvement in research, I think that you should certainly do it. And the 'Transformations' presentation is an opportunity to not only present your own scholarship but to see other people's and to get ideas about the kind of studies you might be interested in getting involved in."
Both Clancy and Meyers received research funding through SUNY Cortland Undergraduate Summer Research Fellowships.
"One of the requirements is that you present at 'Transformations,' although if it wasn't, I probably still would have," Meyers said. "It is an opportunity to present what I've been working on for the past year."
The SUNY Cortland summer fellowships — given to 12 students in various disciplines — paid Meyers and Clancy an hourly stipend for their lab work.
The competitive Undergraduate Research Fellowships are funded through the Provost's Office from indirect cost returns obtained on faculty and staff grants received by the College and managed by the chair of the Undergraduate Research Council, Geology Professor Christopher McRoberts, in consultation with the Research and Sponsored Programs Office. The Cortland College Foundation also is a sponsor. The funding supports eight weeks of full-time faculty mentored research.
The British leg of their academic journey was subsidized by a grant from the National Science Foundation.
Presenting original research at "Transformations" often caps the undergraduate career of students who have consistently sought to explore their collegiate learning opportunities to the fullest.
"As a senior science major, the faculty try to prepare you for these situations," Meyers said. "Because, as you go on to graduate school, the faculty will expect you to present to your peers and other people. So I'm not too nervous about it."
Bruce Mattingly, dean of arts and sciences and conference committee chair, complimented the faculty in all disciplines who stand behind the work of their students who engage in investigations.
"We are encouraged and invigorated by the increasing level of student research that we are seeing at SUNY Cortland, and understand that it is only possible through the ongoing efforts of faculty who provide leadership and mentoring to our students," he said.
Clancy and Meyers are studying how the synthesis of vitamin C is regulated in Arabidopsis thaliana, a non-descript, common plant in the cabbage family that has a really fast lifecycle. Since last summer, and before that for Clancy, they have patiently tended the plants that are the focus of their research.
"It's like the lab rat of plants," she said. "It's quick-growing and inexpensive to keep. It follows a really ideal general structure for green plants."
If Meyers had to explain their study to his grandmother — which he has done — he would say:
"We look at the way plants make vitamin C and how they regulate the pathway in which they make vitamin C," he said. "If you start with one compound, that compound will interact with an enzyme to make a second compound which will interact with another enzyme to make a third. We look at these long, enzymatic pathways that are regulated at specific points in synthesis. The plant is basically turning one thing into anther thing."
As in humans, vitamin C serves as an anti-oxidant, neutralizing the harmful effects of the sunlight where plants also get their energy, according to Meyers.
The work of Meyers and Clancy hopefully will contribute to pure science more than any readily available human or plant application, according to Clancy.
"It just furthers our knowledge in general," she said.
Associate Professor of Biological Sciences
Patricia Conklin and senior Alexander
Meyers interact in a Bowers Hall laboratory.
Conklin's study led them to England just before the Summer Olympics for the sake of working with her collaborator at the university, Professor Nicholas Smirnoff, and with investigative equipment that is only available such a large research institution. The university's high performance liquid chromatography device measured the difference between two important sugars involved in the plant's life cycle.
"A lot of the time the research and the lab technology is behind closed doors," Clancy noted. "Other people might not care about what you're working on. At 'Transformations,' you're given an opportunity to present your scholarship in kind of a social way that might strike some sparks. It's nice to think we might be actually doing something, the research we're doing matters and other people do care about it."
The audience reaction at "Transformations" may clue Meyers and Clancy to where future study might take them.
"It's always been my experience that once you figure something out in one experiment, there are 100 more questions," Clancy said. "So, the research is never done.
"A huge part of doing research is presenting it. If you cannot present your findings, they are taken a lot less seriously. If you can't get your meaning out, then nobody knows about it and what you find out is pointless. You have to know how to write a scientific paper and to present your research in order for you to continue to grow in that field."
She hopes to pursue graduate studies in the nursing field, perhaps at the doctorate level.
"The research gives you that opportunity to find out if you want to go on in the field," Clancy said. "Because it's important to know if that's what you want to do before going on to the graduate level."
Meyers has his eye on earning a doctorate from a university that has a biochemistry specialty.
In 1997, SUNY Cortland established Scholars' Day, a daylong conference devoted to showcasing the wide array of scholarship, research and creative activities occurring on campus. Over the years, Scholars' Day became a highlight of the academic year, continuing in 2012 with a new emphasis on student research and the new name Transformations: A Student Research and Creativity Conference.
Support for Transformations has been provided by the President's Office, the Provost's Office and Vice President for Academic Affairs Office, The Cortland College Foundation and Auxiliary Services Corporation. Organizers are grateful to the Student Alumni Association for providing volunteers for "Transformations."
For more information, contact the Arts and Sciences Dean's office by phone at 607-753-4312 or by email. Visit the "Transformations" website.
'What Goes Around, Comes Around'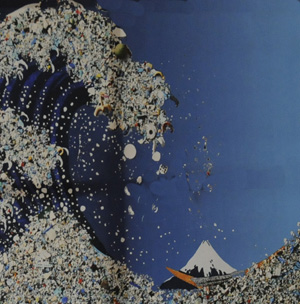 04/02/2013
Artist Bonnie Holden Monteleone '99 collects digital images of plastic artifacts retrieved from some of the most remote aquatic regions on the planet.
When these visions of flotsam and jetsam are combined with her own open ocean photography and other artists' familiar seascapes, Monteleone's electronic illustrations portray the idea of the ocean's enduring beauty — even as it is threatened by the human world of disposable products.
Her recent work, titled "What Goes Around, Comes Around," is on exhibition from Wednesday, April 10, to Friday, May 3, in Beard Building Gallery at Main Street SUNY Cortland, located at 9 Main St.
The exhibition title reflects that plastics get lost at sea but then return to us either in food on our dinner plates or as trash on our beaches.
"What Goes Around, Comes Around" also refers to Monteleone, who is a former co-owner of Monteleone's Pizzeria, which is now the Cortland Downtown Partnership office where the art will be displayed.
Monteleone truly will come full circle when she gives a presentation about her Plastic Ocean Project at an artist's reception from 7 to 9 p.m. on Friday, April 19. The event and exhibition are free and open to the public.
The gallery space, which is a collaboration of the Cortland Downtown Partnership, Cultural Council of Cortland County and SUNY Cortland, is open weekdays between 10 a.m. and 4 p.m.
Monteleone, by commandeering the well-recognized "The Great Wave off Kanagawa," a painting created by Katsushika Hokusai circa 1829-1832, illustrates a very different ocean from what the Japanese artist saw less than 200 years ago. In the electronic interpretation, the environmental menace of plastics invades the iconic landscape's stylized waves.
Artist Bonnie Holden Monteleone '99, right, discusses a piece in her socially conscious artistic project, "What Goes Around, Comes Around," with an audience recently.
The exhibition indirectly resulted from Monteleone's research while she was pursuing her master's degree in liberal studies from University of North Carolina at Wilmington.
"The real draw for me getting this degree is that I could choose anything I cared to learn about for my thesis," she said. "I chose plastic in the marine environment and it led to sampling for plastics in four oceans traveling almost 10,000 nautical miles.
"After I defended my thesis I thought, 'What am I going to do with all of the plastics I collected?'" Monteleone said. "And realized it could be a great outreach tool through art."
The exhibition — comprised of digital pictures from ocean voyages along with detailed explanations of each image and the display of actual items found in each work — strives to be both beautiful and informative.
Each of the five 4- by 5-foot panels — depicting the North Atlantic heaving plastics onto Bermuda's beaches — undergoes metamorphosis away from the original until in the last image the subject is unrecognizable.
"The oceans are downhill from everywhere and the take-away message is we all contribute to this global problem no matter where we live," Monteleone said.
Fashioned after the touring display of Cleve Jones' "AIDS Memorial Quilt," the exhibition with a message is intended to tour across the United States.
"What Goes Around, Comes Around" is supported by the College's Institute for Civic Engagement and Auxiliary Services Corporation (ASC).
For more information, contact Kathryn Kramer in the Art and Art History Department at 607-423-4475.
Annual Admissions Open House Set for April 6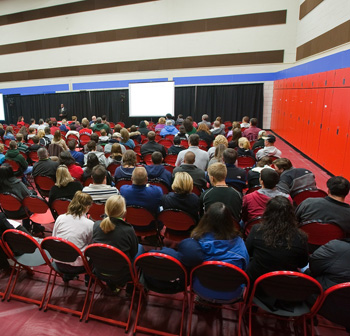 03/28/2013
The 31st annual Admissions Open House, a one-day program allowing accepted freshmen, transfer applicants and prospective students to acquaint themselves better with SUNY Cortland, is expected to attract 1,800 visitors to campus on Saturday, April 6.
This year, more than 11,200 prospective freshmen have applied for the fall semester at SUNY Cortland, said Betsy Cheetham, assistant director of admissions at the College and coordinator of Open House since its inception in 1983.
Additionally, the College anticipates more than 2,500 transfer applications for the Fall 2013 semester, she noted. In the past, more than 70 percent of prospective first-year students who attended Open House actually enrolled in the fall semester and 90 percent of the transfer applicants have enrolled.
"Many of the visitors to the spring open house have been accepted as either freshman or transfer students," added Mark Yacavone, SUNY Cortland assistant vice president for enrollment management. "This event allows them a final opportunity to interact with our faculty, staff and students before they make their final decision on a college to attend in the fall."
Events will take place in Park Center and Corey Union.
Visitors are encouraged to participate in a variety of information sessions and tours, Cheetham explained. The dining halls will welcome visitors to eat alongside current students at no charge for the prospective students and at the regular rate for their family members.
Open House begins at 9:45 a.m. in the Park Center Alumni Arena with welcoming remarks by College President Erik J. Bitterbaum, Student Government Association President LeighMarie Weber and Yacavone.
An academic, student services and student organization fair will be offered in Park Center Corey Gymnasium and Poolside Lobby between 10:15 a.m. and 12:30 p.m. Prospective Cortland students and their families can meet current faculty and students to discuss the College's major and minor programs, as well as its clubs and activities. Walking tours of campus led by current students will include academic buildings and residence halls. A shuttle bus will transport students wanting to tour the West Campus Apartments.
Information on an array of programs relating to the academic, cultural and social life of the Cortland campus also will be presented between 10:15 a.m. and 12:30 p.m., in Park Center Gymnasium and Poolside Lobby. Sessions will cover housing and residence life for both freshman and transfer students, financial aid, Honors Program, career services, academic support services and dining, college store and other essential services. Additional sessions include campus activities and involvement, Greek life, study abroad, student disability services, recreational opportunities, intramural sports, fitness and sport clubs, childhood and early childhood education, pre-med advisement, pre-law advisement, transfer credits, and learning opportunities for students who haven't declared a major. DanceWorks, Kickline and the Cortland Dance Company will perform, as well.
At the fair, four special presentations are planned from 10:30 a.m. until 1:45 p.m. in Park Center and Corey Union. Distinguished Service Professor Robert Spitzer will offer pre-law advisement to those interested in a political science major. Rhonda Jacobs, assistant director of the outdoor education center, will discuss the College's off-campus facilities in the Adirondacks and their role in the successful transition of youth to the campus experience. The campus Army Reserve Officer Training Corps representative Kevin Swab will relate the opportunities available to those who pair their academic life with military preparation. Doug Wieczorek, director of field experience and school partnerships, will explore the unusual student teaching opportunities the College has to offer in Australia and New York City.
Lunch will be available in the Brockway Hall, Neubig Hall and Corey Union dining facilities.
Guests also are invited to attend campus athletic and cultural events. Home games will include a softball doubleheader at noon versus Buffalo State, a baseball doubleheader at noon versus SUNY Brockport and women's lacrosse versus SUNY Oswego at 1 p.m. There will be no admission charge for athletic events on Open House day.
At 8 p.m., "Once Upon a Mattress," a musical comedy based on the Hans Christian Andersen fable "The Princess and the Pea," will be performed in Old Main Brown Auditorium. The 1959 Broadway hit was popularized further in television adaptations starring Carol Burnett in 1962, 1964 and 2005. Tickets will be sold at the door for $8 for Open House guests and all students, $15 for senior citizens and SUNY staff and $18 for the general public.
For more information, visit online at cortland.edu/admissions or contact Cheetham at 607-753-4712.
Saving the American Chestnut is Topic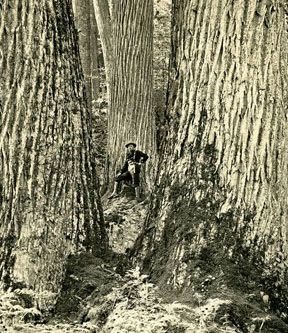 03/28/2013
The American chestnut was once the most abundant and economically important tree species in the eastern forests of North America.
But then a fungal pathogen was brought over from Asia and has caused the blight, and near extinction, of the Castanea dentataspecies.
Two forestry researchers from the SUNY College of Environmental Science and Forestry (ESF) will discuss their efforts to re-establish the tree on Monday, April 8, at SUNY Cortland.
The academics will discuss "The 100 Year Old Battle to Save the American Chestnut" in two separate events that day.
Charles Maynard, a forestry professor at ESF, will speak to conservation and environmental science students at 4:25 p.m. in Van Hoesen Hall.
William Powell, director of the Council of Biotechnology in Forestry, will talk at 7:30 p.m. in Sperry Center, Room 106. The evening discussion is free and open to the public.
The speakers were invited by the College's Biology Club to give their presentation as part of Sustainability Month and National Arbor Day. The lectures are sponsored by the Biology Club and the Campus Artist and Lecture Series.
Since the discovery of the pathogen in 1904, three generations of scientists and public leaders have sought to find a blight-resistant gene so that the tree could flourish once again in North American forests.
William Powell, director of the Council of Biotechnology in Forestry, makes a point about a young American chestnut specimen.
Maynard and Powell, with the support of the American Chestnut Foundation, are among those working on methods to generate healthy specimens of the American chestnut tree.
The two researchers began working with the American chestnut tree separately and in 1989 became collaborators. Powell focuses on which gene is the best for fighting the pathogen while Maynard mostly works with the tissue culture of trees, discovering methods of introducing the genes into the tree and attempting to succeed in their regeneration.
"Blight enters the tree through a wound and colonizes it," according to Powell. "After about three or four weeks, the pathogen morphs and produces a lot of acids into healthy tissue, causing a canker. This eventually cuts off the circulation in the stem and causes the stem to die.
"The canker makes its way and spreads through the whole tree, and in time, kills it," Powell said. "However, because of all of the microbes in the soil in the ground, the fungus cannot kill the roots.
"The tree can re-grow for about nine or 10 years but then gets tall enough for the blight to attack again, causing a vicious cycle. After some time, the roots lose all of their energy and die off too."
Today, because of the blight, the American chestnut is what Maynard calls "functionally extinct," meaning the species is "still kicking around, but is not actually in its natural environment."
Many of the present-day chestnut trees are grown in blight-free zones, which are mostly greenhouses. However, there is no guarantee that the trees will not contract the blight later in life, according to an article by the American Chestnut Cooperator's Foundation.
The enormous size, beauty and majesty of the full-grown American chestnut tree is preserved in historical images such as this one.
According to Powell, there used to be about three to five billion chestnut trees but now there are only about one million of them. Maynard believes it will take another 100 years to reestablish the species.
"The American chestnut was considered a keystone species in the eastern forest," he said. "The trees that have replaced the chestnut have been mostly oaks, but their nut crop is not as nutritious or consistent as the American chestnut because of weather.
"This affects the wildlife — black bears, deer, wild turkeys and blue jays — that rely on the nut crop to fatten up for winter and survive."
Unlike many other hardwood species, the American chestnut also produced edible nuts — the chestnut — famously known for "roasting over an open fire" in Torme and Wells' "The Christmas Song."
Once used for its rot-resistant quality, the American chestnut was also one of the most preferred timbers for lumber and building.
"More importantly, the pores in the wood are sealed up and are impermeable to water," Powell said.
The American chestnut is also a sign of heritage. Nicknamed the "heritage tree," the name chestnut adorns street signs and some town names all over the country.
Their efforts to make the blight resistant genes have taken Powell and Maynard as far as Asia. Researchers there have discovered that detoxifying the acid of blight may stop the spreading of the pathogen throughout the whole tree.
Here in North America, more than 500 genetically modified trees have been planted in carefully selected and fenced research test sites near the cities of Buffalo, Syracuse and Watertown. The planting of these trees is an on-going process.
Before being planted, each tree undergoes detailed surveillance and meets very careful regulations by the United States Department of Agriculture, said Maynard.
For more information, contact Biology Club faculty advisor Steven Broyles at 607-753-2901.
National Student-Athlete Day Comes to Campus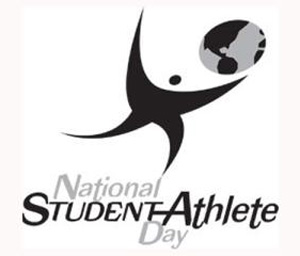 03/29/2013
SUNY Cortland will celebrate its more than 600 student-athletes when the College takes part in National Student-Athlete Day on Saturday, April 6.
An outdoor barbecue, weather permitting, and a special recognition ceremony during halftime of the 1 p.m. women's lacrosse game are planned. Prize raffles and other activities will take place during the day's home contests, which include:
· a men's and women's outdoor track and field meet at 8 a.m.
· a baseball doubleheader against Brockport at noon
· a softball doubleheader against Buffalo State at noon
· a women's lacrosse game against Oswego at 1 p.m.
The nationwide event, which first gained support from the NCAA in 1994, recognizes efforts that take place in the classroom, in competition and the community.
SUNY Cortland has won five State University of New York Athletic Conference (SUNYAC) team titles so far in 2012-13 and has captured the SUNYAC Commissioner's Cup for overall sports excellence in 15 of the 16 years that it has been awarded.
The College's wrestling team this week was honored with a spot on the 2012-13 National Wrestling Coaches Association All-Academic Team list, ranking 15th nationally in grade point average. The SUNY Cortland field hockey squad also was recently named a 2012 Gladiator by SGI/National Field Hockey Coaches Association Collegiate National Academic Team Award recipient for earning a grade point average higher than 3.0.
During the fall sports season, the SUNYAC recognized 92 student-athletes on its All-Academic and Commissioner's List teams. Student-athletes earn a spot on the All-Academic List by recording at least a 3.3 grade point average during the most recent semester and are named to the Commissioner's List if they have at least a cumulative 3.3 grade point average over the past three semesters combined.
National Student-Athlete Day was created by the National Consortium for Academics and Sports (NCAS) and the Northeastern University Center for the Study of Sport in Society, in partnership with the National Federation of State High School Associations and the NCAA.
Kente Celebration Moves Up to April 6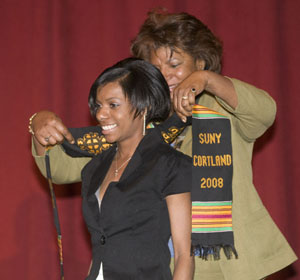 03/29/2013
This year SUNY Cortland has moved a long-standing College tradition, the Kente Celebration, from the evening before undergraduate Commencement to Saturday, April 6.
Graduating seniors wishing to acknowledge their multicultural heritage were encouraged to invite their parents to attend and participate in the formal ceremony, which will be held at 6 p.m. in the Corey Union Function Room. Because of great interest, participation in this year's ceremony is already closed.
The traditional, woven multicolored kente cloth of Ghana, originally worn by royalty, has become an important symbol for many African-Americans to highlight their connection to the African continent.
The ceremony was introduced at SUNY Cortland many years ago by Seth Asumah, a SUNY Distinguished Teaching Professor of Political Science and chair of the Africana Studies Department.
"The ceremony is of African origin and is performed at many, many schools in the world to acknowledge the ancient institutions of higher learning in Timbuktu and Kemet, which have been around since before the universities in of Bologna, Italy, which are associated with commencement," Asumah said.
"The Kente ceremony offers a little more of the personal touch than graduation," Asumah noted. "Parents — or faculty and staff who have been important in the student's life — are invited by the student to come and place the stole on their child, or the student they mentor."
"The Kente Celebration has deep institutional history and is an important part of our multicultural student experience," said Noelle Chaddock Paley, the College's director of multicultural life and diversity.
The new date is intended to foster greater participation in the ceremony by the faculty, staff and senior administrators.
Previously, the event was held the evening before undergraduate Commencement during the graduate Commencement ceremony. As increasing numbers of students with a multicultural interest have earned graduate degrees at Cortland, inevitably, faculty, administrators and graduate students were physically unable to participate in both ceremonies held that Friday evening in different buildings located some distance apart on the campus.
"It is important for our faculty and staff to participate in graduate Commencement and Kente," Chaddock Paley said.
"We came to a consensus that the Multicultural Life and Diversity Office could better serve our students and campus leaders by moving the date of the Kente celebration. We would like to take this time to thank all of the stakeholders that helped us make this decision and to let the campus community know that we have put great thought into this change."
The change has met with success.
"We are full for this year," Chaddock Paley said. "The great news is it looks like all of our senior staff and administrators are able to attend. We did have a couple of students that were inconvenienced by the move and families will need to make the two trips, but the majority of students used up all five of their guest tickets."
For more information, contact the Multicultural Life and Diversity Office at 607-753-2336 or visit the Kente page at cortland.edu/kente.

Suggest a feature story
---
Faculty/Staff Activities
C. Ashley Ellefson
C. Ashley Ellefson, professor emeritus of history, was interviewed by a reporter from the Baltimore Sun for an article that ran in the March 16 issue about the impending appeal of capital punishment in Maryland. Last fall, Ellefson provided a law clerk in the Maryland attorney general's office with information on executions in Maryland from 1776 through 1800.
Andrew Fitz-Gibbon and Kathy Russell and Mechthild Nagel
Andrew Fitz-Gibbon and Kathy Russell, Philosophy Department, and Mechthild Nagel, Philosophy Department and Center for Gender and Intercultural Studies, presented papers and commentaries at the Public Philosophy Conference, held March 14-16 in Atlanta, Ga.
Mechthild Nagel
Mechthild Nagel, Philosophy Department and Center for Gender and Intercultural Studies, had her article, "Ubuntu and African Prison Intellectuals" published in the Spring 2013 journal of the International Society for the Study of European Ideas.
Paulo Quaglio
Paulo Quaglio, Modern Languages Department, was an invited speaker on March 12 at Anadolu University, Eskisehir, Turkey. His talk, titled "The Power of Concordancing in ESL/FL Teaching & Learning: Making the Invisible Visible," presented techniques used in corpus linguistics to enhance language teaching and learning.
Ute Ritz-Deutch
Ute Ritz-Deutch, History Department, recently attended the annual general meeting of Amnesty International USA in Washington, D.C., where she accepted the Hironaka Award for human rights activism on behalf of the Ithaca chapter, AI Group 73. She is the coordinator for the Ithaca chapter and a member of the Northeast Regional Planning Group. Ritz-Deutch is also the faculty advisor for the Amnesty International student group at SUNY Cortland and has recently volunteered to serve as area coordinator for Upstate New York.
Robert Spitzer
Robert Spitzer, Political Science Department, spoke to the Monroe County Bar Association on "Gun Violence—What to Do" on March 21 in Rochester, N.Y.

Submit your faculty/staff activity