Community Service Earns Presidential Honor Again
03/02/2010
For a fourth consecutive year, SUNY Cortland has received federal recognition for its community service by being named to the President's Higher Education Community Service Honor Roll.
Since 2007, the Corporation for National and Community Service (CNCS) has annually presented this honor to colleges and universities to recognize exemplary service efforts and service to America's communities.
The CNCS is a federal agency that improves lives, strengthens communities and fosters civic engagement through service and volunteering. The corporation administers Senior Corps, AmeriCorps and Learn and Serve America, a program that supports service learning in schools, institutions of higher education and community-based organizations.
SUNY Cortland was among 621 schools recognized as honor roll members for their commitment to service-learning and civic engagement during the 2008-09 academic year. The full honor roll list is available at www.nationalservice.gov/honorroll. A short video about the recognition can be accessed at www.learnandserve.gov/about/programs/higher_ed_honorroll.asp#Video.
"Congratulations to SUNY Cortland and its students for their dedication to service and commitment to improving their local communities," said Patrick Corvington, CEO of the CNCS. "Our nation's students are a critical part of the equation and vital to our efforts to tackle the most persistent challenges we face. They have achieved impactful results and demonstrated the value of putting knowledge into practice to help renew America through service."
"I'm very proud that our faculty, staff and students have come together to make a meaningful difference, not only in our community on campus but in the greater community in which we live," remarked SUNY Cortland President Erik J. Bitterbaum.
"Hopefully, this will be the start of a lifetime involvement for our students in service to their community, to their country or to the world, for that matter. These students will run for government office, join parent-teacher associations or help non-profit agencies, making a difference in their communities. That's what has to happen for us as a nation as we move forward. People do have to better their communities, and it's really done locally."
"We have been on the honor roll every year since its inception, indicating our ongoing institutional commitment to community service and civic engagement," added Richard Kendrick, director of the College's Institute for Civic Engagement and a professor of sociology/anthropology. "This is an institutional award, and it is something of which the entire College and the Cortland community should be proud. It reflects the many ways that we participate with one another in the communities of which we are a part and the value the entire community places on participation in public life."
Honorees for the award were chosen based on a series of selection factors including scope and innovativeness of service projects, percentage of student participation in service activities, incentives for service, and the extent to which the school offers academic service-learning courses.
Between July 1, 2008, and June 30, 2009, more than 6,000 SUNY Cortland students contributed almost 96,000 hours of service to the community, according to data on general community service submitted to the CNCS by Kendrick.
"These hours include service projects of our athletes, fraternities and sororities, student clubs and organizations, and our service-learning classes, and they include the hours devoted to internships that focus on service," Kendrick said. "I appreciate the help of all of those who contributed to documenting the service hours and projects of the College, and I am grateful to our community partners who take their time to encourage and nurture our students in their service projects in the community."
Of those students, 395 engaged in academic service-learning projects and the other 5,750 offered their time, talent and energy to endeavors outside the classroom. More than 500 students each performed at least 20 hours of community service.
The College's honor roll application highlighted six particular service programs of the College.
• More than 50 students and Physical Education Department faculty involved in the award-winning, eight-year-old Skills Builders, Infant-Toddler, Sports Movement Programs taught children and adults with physical disabilities how to exercise for fun and health.
• More than 70 students and two SUNY Cortland AmeriCorps members worked in three different Youth Assist programs offered by Family Counseling Services in Cortland. The volunteers worked to build confidence and develop appropriate social, communication and decision-making skills among at-risk youth of Cortland County by providing them with opportunities to interact with positive role models during weekly activities.
• Eighty-five future teachers volunteered their services to Family Nights at the YMCA, a mentoring program in which college students help instill healthy family behaviors in parents and their children. The six-year-old project, which serves about 600 children and parents a year, is a collaboration between students in a service-learning course offered by the Childhood/Early Childhood Education Department, SUNY Cortland, the YMCA, the Community Action Program of Cortland County, and Children, Families and Communities.
• More than 50 students mentored elementary school-age children to raise their aspirations as part of the YWCA's 10-year-old Bridges for Kids. The YWCA employee who directs that program was honored with a SUNY Cortland's Leadership in Civic Engagement Award.
• The College's Perspective on Disabilities Service-Learning Course gave 25 future special education teachers an opportunity to develop an appreciation for the families of children with disabilities. Working with the Franziska Racker Center and Onondaga-Cortland-Madison Board of Cooperative Educational Services, the students observed the day-to-day experiences of children with special needs and their families.
• Future teachers tutored and mentored about 600 kindergarten through high school age children who are part of the Syracuse (N.Y.) City School District's Advancement Via Individual Determination (AVID) Program, which focuses on urban children who might not have considered the college option. The 36 SUNY Cortland students, who were enrolled in the Cortland Urban Recruitment of Educations (C.U.R.E.) program, learned and applied the principles and value of tutoring and mentoring techniques.
Kendrick noted the College also supplied information to CNCS about two current federally supported community service initiatives. In September 2009, SUNY Cortland was awarded a $247,000 congressionally directed grant through the Fund for the Improvement of Post-Secondary Education for its Building Community Leaders program. SUNY Cortland also reported managing a series of CNCS AmeriCorps grants totaling $248,000 to continue an AmeriCorps program that placed 23 volunteers who performed an additional 7,900 hours of service in the Cortland community.
"Some of the members in these positions are, themselves, SUNY Cortland students who perform service in the community," Kendrick noted. "Some are recent graduates. Many recruit SUNY Cortland students for participation in their programs. During the reporting period, our AmeriCorps members contributed an additional 7,900 hours of service."
The honor roll is jointly sponsored by the CNCS, through its Learn and Serve America program, and the Department of Education, the Department of Housing and Urban Development, and the President's Council on Service and Civic Participation. For more information, go to www.nationalservice.gov.
Academic Hall of Fame Adds Michael Morandi '76
03/03/2010
Michael Morandi '76, a successful Wall Street consultant who since 1996 has guided his own consulting firm, the Medalist Group, LLC, becomes the ninth inductee into the SUNY Cortland Academic Hall of Fame.
He will be recognized on Friday, March 26, when he will address the President's List reception, an event honoring the College's students earning the highest grade point averages the previous semester. The reception begins at 4 p.m. in the Corey Union Function Room.
Created in 2006, the Academic Hall of Fame honors SUNY Cortland alumni who graduated 10 or more years ago with magna cum laude or higher honors, and who have made significant contributions to society through their chosen professions. Eight inaugural inductees were selected in 2006. The Hall of Fame wall is located in the Old Main lobby.
Born in California, Morandi grew up in Dix Hills, N.Y. At SUNY Cortland, he competed on the golf team, wrote for the student newspaper and interned in Washington, D.C., for Ohio Congressman John Seiberling. He graduated magna cum laude with a bachelor's degree in political science.
Morandi became engrossed in environmental concerns as a scholarship graduate student in political science at SUNY Albany. He worked full time at the Department of Environmental Conservation during the day and attended class at night. He was involved with writing the regulations to implement the then-new State Environmental Quality Review Act, which established the environmental impact statement requirements.
He earned a master's degree in political science from SUNY Albany in 1978. He worked as a policy coordinator for Pacific Gas & Electric Company in California, where he was involved in the development of a comprehensive statewide energy plan for Gov. Jerry Brown's new California Energy Commission.
Morandi earned a Master's of Public Administration from Princeton University's Woodrow Wilson School of Public and International Affairs, which he attended on a fellowship. While there, he was a legislative intern focused on energy policy for New Jersey Sen. Bill Bradley.
In 1983, he joined Manufacturer's Hanover Trust and worked in investment banking in the new area of derivatives or interest rate swaps. The following year, he joined Drexel Burnham Lambert, where he stayed until 1989, assisting in building its interest rate products group while serving as head of sales and marketing.
Morandi and a few partners left Drexel in December 1989 to form their own interest rate products group in connection with New England Mutual Life Insurance Company. Morandi ran international operations out of an office in London, England. He soon joined Lehman Brothers for a year as a senior vice president in the interest rates product group before being hired by Citicorp to run its financial institutions group out of New York.
In 1996, he formed the Medalist Group, LLC, in New York City. His company provides marketing consulting to major Wall Street firms, raises capital for investment managers, and performs search work for major Wall Street firms in New York and London.
He and his wife, Pamela Kogen, a professional artist, reside in Princeton, N.J.
---
Capture the Moment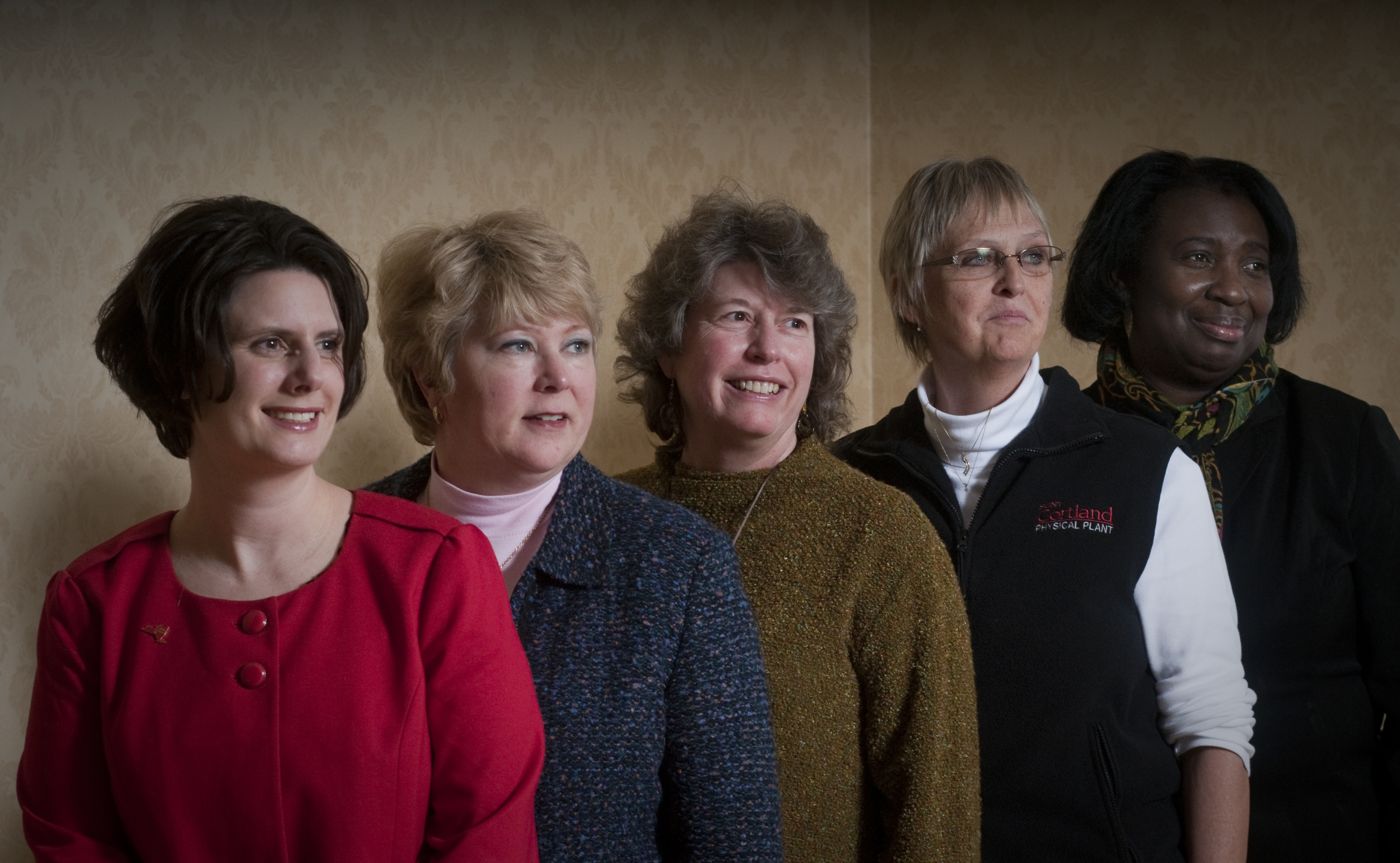 SUNY Cortland's celebration of Women's History Month brought together five talented women who shared personal and enlightening stories of their own successful career paths. Assistant Professor of Health Jena Curtis moderated the March 3 presentation in Brockway Hall Jacobus Lounge. The panelists, pictured left to right, were: Kimberly Potter Ireland '97, the senior government relations representative for National Grid and a SUNY Cortland College Council member; Amy Berg, associate provost for information resources; Sharon Steadman, associate professor of sociology/anthropology and coordinator of the International Studies Program; Dianne Bays, a supervising janitor in custodial services; and Rita Wright, director of the YWCA Aid to Victims of Violence and a lecturer in the College's Health Department.
---
In Other News
College Receives $95,680 for Energy-Efficient Lights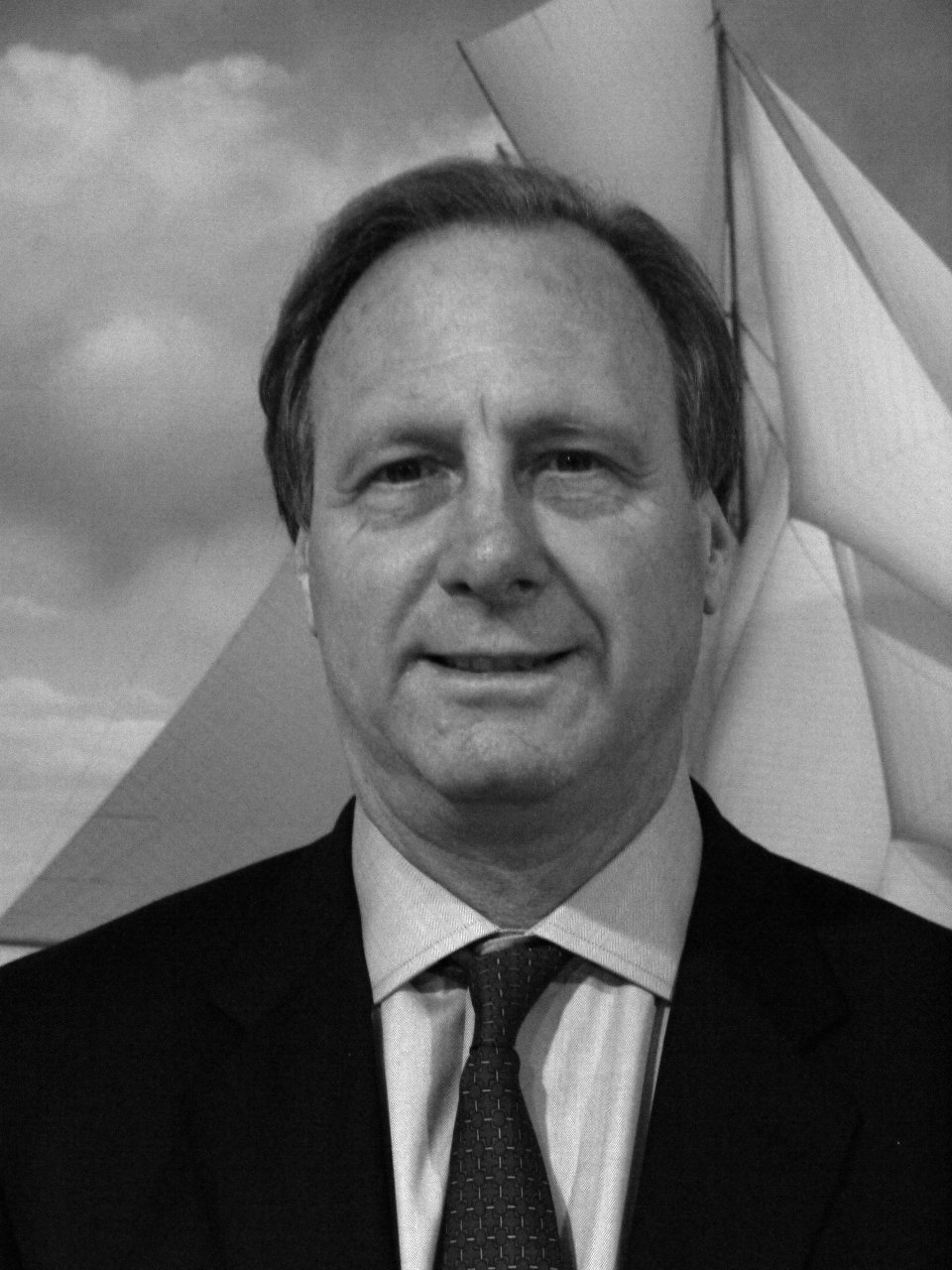 03/04/2010
SUNY Cortland has received $95,680 to replace lighting in the Park Center Corey Gymnasium and Alumni Arena as part of the second round of funding through the American Recovery and Reinvestment Act (ARRA) State Energy Program.
The funds are among $40 million awarded to New York municipalities, public schools, universities and colleges, hospitals and not-for-profit agencies to support 118 energy conservation projects, announced Gov. David Paterson on March 1.
"At a time when many are working with less, we must make wise investments that both create savings and plan for our future," said Paterson. "These funds will provide public and non-profit entities with critical resources needed to make long-term investments that will reduce their energy costs and save taxpayers money."
Collectively, the energy efficiency, renewable energy and clean fleet projects will reduce energy and operating costs by $13.5 million annually and fully return the initial investment in just under seven years, added Paterson.
"These projects will invigorate the State's economy, heighten the demand for clean renewable technologies, and help put New Yorkers to work in the clean energy economy. I applaud President Obama and our Congressional Delegation for their work to secure these critical funds that promote economic recovery, energy independence and strong environmental stewardship."
SUNY Cortland will replace a combined 188 metal halide lights with high-efficiency T-5 fluorescent fixtures in Alumni Arena and Corey Gymnasium that will result in an estimated $18,460 in annual savings to the College.
"The project, which should take approximately six months, still needs to be designed and bid for construction," explained Robert Carr, project manager and associate facilities program coordinator at SUNY Cortland. "Construction is planned for public bid after the design is complete."
A consultant, Einhorn, Yaffee Prescott A&E, P.C., completed a lighting system analysis report that accompanied the grant application. The project will cost an estimated $119,600, with the ARRA grant covering 80 percent and the College funding the remaining $23,920, said Carr.
New York State Energy Research and Development Authority (NYSERDA) received more than 300 proposals for ARRA funds and evaluated them on a competitive basis. Primary selection criteria included technical viability, cost-effectiveness, demonstration of compliance with program requirements, and cost sharing. Each awardee must still successfully enter into contract and meet all ARRA requirements prior to funding being released.
"We are fortunate to be awarded this funding, especially since relatively few SUNY campuses received funding," said Carr. "In addition to reducing energy use, based on other projects, the planned new lights should also provide a more even lighting and operate with less noise. Thus, the project will provide better quality lighting and controls, put contractors to work, purchase new equipment, reduce the overall campus energy demand, and reduce annual energy cost for the long term."
In October 2009, SUNY Cortland was the lone Central New York public college or university to receive first round ARRA funding. The College received an $80,000 grant to replace the Lusk Field House lights this year.
The next round of ARRA funding for the remaining $8.8 million has been announced with proposals.
Lecture Addresses Women's Experiences of Violence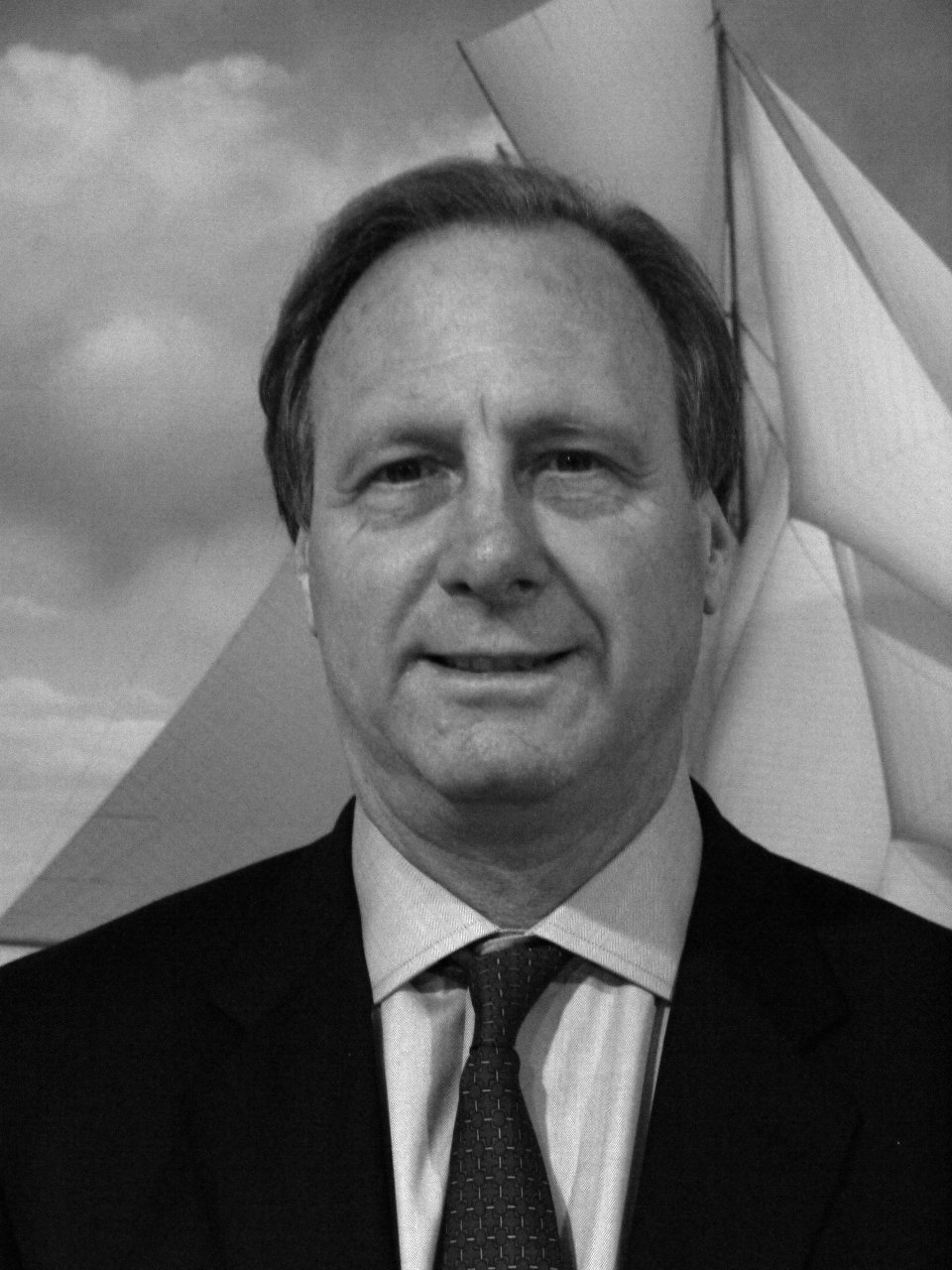 03/03/2010
An Indian-born academic, Himika Bhattacharya, will discuss issues of violence, women and resistance in India, on Wednesday, March 10, at SUNY Cortland.
Bhattacharya, an assistant professor of women's studies at Syracuse University, will present her lecture at 4:30 p.m. in Moffett Center, Room 2127.
Her talk, titled "Field Memories: Re-Remembering Resistance – Victimhood, Agency and Affect in Women's Experiences of Violence," is free and open to the public.
A reception to welcome Bhattacharya precedes the lecture at 4 p.m. in the Rozanne M. Brooks Museum, located in Moffett Center, Room 2126.
Her talk is one of the College's events to celebrate Women's History Month and part of the Rozanne M. Brooks Lecture Series at SUNY Cortland for the 2009-10 academic year, encompassing the theme of "Women's Worlds."
Bhattacharya's lecture is based on her fieldwork experiences in Lahaul, India.
"My discussion focuses on personal and collective memories of everyday, mundane acts of defiance in which women engage to break from feministic ideals of 'pure' resistance and medical definitions of violence on their bodies," she said.
Bhattacharya, who joined Syracuse University in 2009, received her Ph.D. from the University of Illinois in 2008.
Her dissertation focused on women's narratives of marriage, violence and culture. Bhattacharya has been awarded several grants and fellowships and presents her work transnationally at conferences and universities.
"My goal is to create an archive of women's personal experiences of violence juxtaposed against the traditional medical and legal definitions of violence," Bhattacharya said. "I document their own narrative in their own voice, then find what implications that has for political action."
The lecture series honors the late Rozanne M. Brooks, a SUNY Distinguished Teaching Professor and SUNY Cortland professor emerita of sociology/anthropology. A SUNY Cortland faculty member for 36 years, Brooks died in 1997.
The series is sponsored by a grant from Auxiliary Services Corporation (ASC). For more information, contact organizer Sharon R. Steadman, SUNY Cortland associate professor of sociology and anthropology and coordinator of the International Studies Program, at (607) 753-2726.
Justin Kredible Brings Blend of Comedy and Magic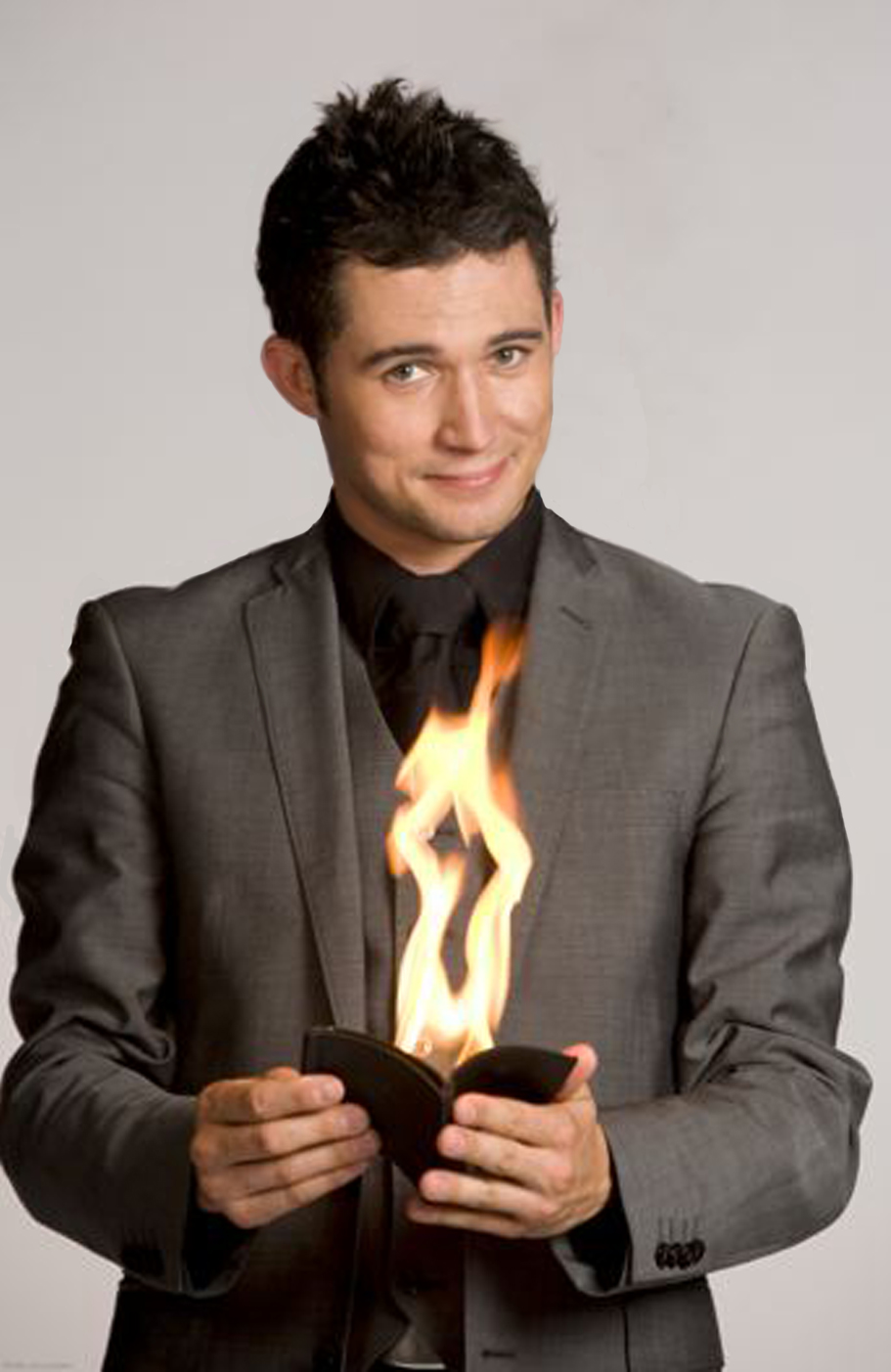 03/04/2010
Justin Kredible, who blends a unique mix of comedy and magic and currently hosts the Food Network show, "Cupcake Wars," performs on Wednesday, March 10, at SUNY Cortland.
The comedian and magician, who won the prestigious Entertainer of the Year Award from Campus Activities magazine three years in a row, begins at 7 p.m. in the Corey Union Function Room.
Presented by the College's Student Activities Board, the performance is free and open to the public.
"I love performing at colleges," said Justin Kredible of St. Louis, Mo., in a recent interview. "I can say what I want, be as edgy as I want and do the show that I would want to see if I was in the audience."
A broadcast journalism graduate of Emerson College, he criss-crosses the country for the career he loves.
"The travel can be grueling but being able to get in front of a fresh mob of people every night is so exhilarating. I always say the travel is what they pay me for, the show I do for free."
Justin Kredible is the creator and host of the video-on-demand TV series "Turning Tricks" on the Lifeskool Network. He was a recent guest on the Disney Channel show, "The Suite Life on Deck"; last summer co-starred in the hit MTV show, "Room 401"; and also starred in the hit MTV show, "Room 401." He is a regular guest on the "Rachel Ray" show.
Conference on Diversity Set for March 27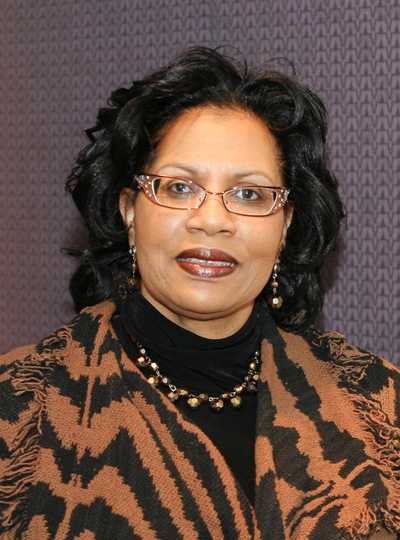 03/01/2010
SUNY Cortland will offer the inaugural SUNY Cortland Student Conference on Diversity, Equity and Social Justice on Saturday, March 27.
The one-day conference, focusing on the theme of "Imagining Communities Without Walls," will take place from 8:30 a.m.-4 p.m. at various locations in the College's Corey Union.
Keynote speaker Arlette Miller Smith, a scholar in black literature, educator, poet, vocalist, motivational speaker and dramatist, will chronicle the lush literary history and culture of her African American people at 10:25 a.m. in the Function Room.
The conference registration deadline is Friday, March 19. The fee, which covers a continental breakfast and lunch, is $30 for students, $35 for SUNY Cortland alumni and $40 for faculty and staff. Students who present a paper at the conference will receive a $5 discount.
Payment by check or purchase order will be accepted. Registration forms should be sent with the payment check made out to SUNY Cortland to Ann Cutler, Multicultural Life Office Conference, P.O. Box 2000, Cortland, NY 13045. For purchase order information, call Cutler directly at (607) 753-2336.
The full schedule, registration form and conference details are available on the Multicultural Life Office Web site under "Programs and Initiatives."
The student-organized conference was established to provide college students with an opportunity and a venue to share their research. The event will allow participants to explore issues across a wide range of disciplines and gain an understanding of how those issues intersect with diversity, equity and social justice. The deadline has been extended to Monday, March 8, for students to submit academic research proposals they wish to share at the conference. Submissions should be e-mailed to multicultural.life@cortland.edu. Review and notification of acceptance will take place by Friday, March 19.
The program is sponsored by the New York State Office of Diversity and Equity in Education (ODEE), the SUNY Cortland Affirmative Action Committee and the SUNY Cortland Multicultural Life Office.
As an educational dramatist, Miller Smith blends gospel music with the words of African American poets such as Paul Laurence Dunbar, Langston Hughes, Lucille Clifton, Maya Angelou, Gloria Wade Gayles, Etheridge Knight and her own work.
Miller Smith's lectures make use of her passion for words, rhythm and rhyme; her training as a college professor of African American literature at St. John Fisher College; her creative and developmental writing and composition abilities; her desire to be a sultry singer of songs; and her upbringing in her native Vicksburg, Miss., during the searing 1960s.
She moved to St. John Fisher College in 1997, where she founded and developed its Office of Multicultural Affairs and Diversity Programs. An associate professor in the English Department, she also co-directs the African American Studies minor.
In 1995, Miller Smith founded AKOMA, Rochester's African American women's gospel choir. That year, she became the first layperson and the second woman to deliver the Greater Rochester Martin Luther King Commission's King Day address to some 1,200 visitors at the Eastman Theater.
Her poem, "In Anticipation of You," was published in the 2009 book Go, Tell Michelle: African American Women Write to the New First Lady (Nevergold and Brooks Bertram, eds.) and featured on National Public Radio and the Democrat and Chronicle online.
Miller Smith's original work has been featured in several local programs, including the WGRC documentary, "MALCOLM X," which included her epic poem, "Mind Over Malcolm," and the Strong Museum's one-woman show, "Measuring My Soul Against the Tape of Another Man's World."
For more information, contact Multicultural Life Office intern Cheri Skipworth at (607) 753-2336 or e-mail multicultural.life@cortland.edu.
College Writing Contest Winners Announced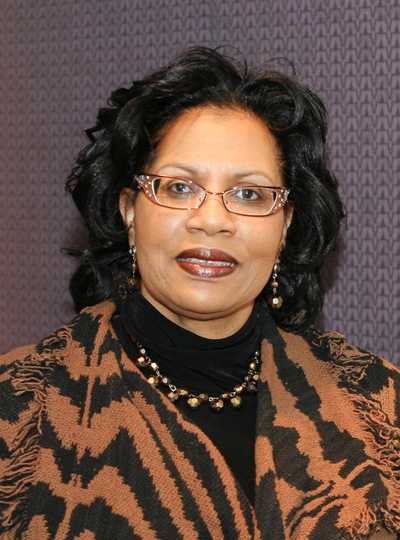 03/04/2010
Michael DeVito of Cortland, N.Y., has won the top honor in SUNY Cortland's annual writing contest.
DeVito, a December 2009 graduate with a bachelor's degree in English, is among five undergraduate students and one graduate student to receive $100 for each of their winning entries in the 2009 College Writing Contest.
He was recognized for his creative nonfiction composition, "The Butterfly Snatcher," written for the Experiments in Creative Writing course taught by Victoria Boynton, English Department.
DeVito, who also received two Certificates of Honorable Mention, will accept his award at the College's Honors Convocation on Saturday, April 17. All winning entries will be published in a booklet dedicated to the college writing awards and posted online at www.cortland.edu/cowrc. The students also will present their work on Scholars' Day, an annual forum for faculty and student research, on Friday, April 16.
This year marks the 11th anniversary of the contest sponsored by the College Writing Committee, a group of 12 faculty members from a range of departments across campus. The committee received 125 submissions of creative and academic work for the competition. The work was judged on superior thinking, originality, insight and excellent command of language. All submissions written for courses during spring, summer and fall of 2009 were eligible.
Besides DeVito, the other award recipients are:
• Kaitlyn Curtis, a sophomore history major from Croton-on-Hudson, N.Y., for her short story, "A Story About," written for the Writing Studies II course taught by Timothy Emerson, English Department.
• Andrew Hamilton of Pottersville, N.Y., who earned a bachelor's degree in English in December 2009, for his essay, "Yevgeny Zamyatin's We and the Fallacies of Logic in Utopia," written for the Literature of Utopia and Dystopia course taught by Alla Boldina, English Department.
• Brooke Alden Hoffman, a senior professional writing major from Sparta, N.J., for her poem, "Robot Music (for people with robot ears)," written for the Experiments in Creative Writing course taught by Victoria Boynton, English Department.
• Victoria McGahan, a freshman pre-major from Cairo, N.Y., for her essay, "Homework Help," written for the Writing Studies in the Community I course taught by John Suarez, Service-Learning.
• Michael Read, a graduate history major from Lansing, N.Y., for his essay, "'The light she helped kindle': Revisiting Emma Hart Willard and the Troy Female Seminary, 1822-1844," written for the Seminar in American History course taught by Kevin Sheets, History Department.
Certificates of Honorable Mention were presented to the following six students:
• Kathryn Andryshak, a graduate English major from Ithaca, N.Y., for her essay, "The Lucidity of Night: Embracing Death in Whitman's 'After the Dazzle of Day,'" written for the Seminar on Whitman and Dickinson course taught by Denise Knight, English Department.
• DeVito, for his creative nonfiction piece, "The Road," and also for his poem, "A Woman Is Everything," both written in the Experiments in Creative Writing course taught by Boynton.
• Devon Keir, a therapeutic recreation major from Delmar, N.Y., for his essay, "How Much Does the Government Control?" written for the Writing Studies II taught by Kathy Lattimore, English Department.
• Jessica Leopoldo, a junior adolescence education: English major from Orangeburg, N.Y., for her creative nonfiction work, "The Golden Child," written for the Introduction to English Language Arts course taught by Cynthia Sarver, English Department.
• Aaron Thomas, a senior childhood education: humanities major from Cortland, N.Y., for his essay, "Destroying the Balance: Lin Lan's Cinderella," written for the Literature for Children course taught by Ross Borden, English Department.
• Brandon Youngs, a senior English major from Lisle, N.Y., for his short story, "Toilets at Work," written for the Writing Fiction course taught by Boynton.
The 2010 contest will accept papers written for courses offered during spring, summer and fall 2010.
For more information, contact Mary Kennedy, English Department, at (607) 753-2086.
Six Physical Education Majors Receive Awards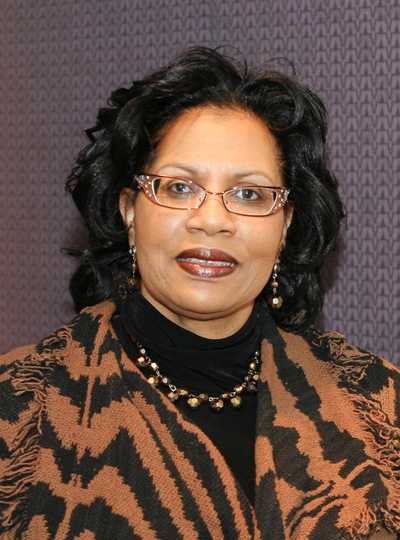 02/25/2010
Six senior physical education majors at SUNY Cortland were recognized with Lenore K. Alway/Anthony P. Tesori Awards for their outstanding work in student teaching in New York state schools during the Fall 2009 semester.
Physical Education Department faculty members nominated one woman and five men for the recognition. Each student received a certificate.
The Alway award, given to women, recognizes Lenore K. Alway, the late pioneering head of women's physical education at the College from 1941 to 1965. The men's award honors Anthony P. Tesori, a 1939 graduate who gave the College many years of leadership in athletics and administrative areas and earned the College's C- Club Hall of Fame Award for his achievements before and after graduation.
The Alway Award honorees and the schools or school districts where they completed their teaching are as follows:
• Mallory Cogen of Bellmore, N.Y., at Westbury (N.Y.) Union Free School District and Herricks Union Free School District in New Hyde Park, N.Y.
The Tesori Award honorees and the schools or school districts where they completed their teaching are as follows:
• Christopher Corso of Oceanside, N.Y., at Westbury (N.Y.) Union Free School District and Jericho (N.Y.) Union Free School District.
• Andrew MacArthur of Great Neck, N.Y., at Southern Cayuga Central School District of Aurora, N.Y., and Whitney Point (N.Y.) Central School District.
• Joseph Moran of Gasport, N.Y., at Fabius-Pompey (N.Y.) Central School District and Cortland (N.Y.) City School District.
• Todd Plourde of Binghamton, N.Y., at Chenango Valley Central School District of Binghamton, N.Y., and the Binghamton (N.Y.) City School District.
• Edward Reiser of Sayville, N.Y., at Brentwood (N.Y.) Union Free School District and Connetquot Central School District of Islip, N.Y.
For more information, contact the Physical Education Department at (607) 753-4955.
Belize Summer Teacher Institute Offered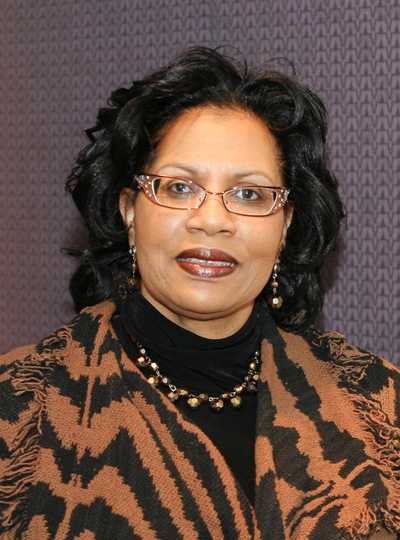 02/25/2010
SUNY Cortland is planning a sixth Summer Teacher Institute in Belize from July 9-18 to bring teachers and college education majors to that Central American country for a unique, environmental learning experience.
Since 2004, SUNY Cortland's James M. Clark Center for International Education has arranged for five trips to visit Belize for the two-week Summer Institute in Environmental Studies and Culture. The tours have attracted a total of 53 American teachers, administrators, college faculty members and college students.
The institute offers three graduate credit hours and is open to individuals currently in teaching and administrative positions as well as those working toward their master's degree in education or a related field.
The application deadline is Thursday, April 1, and scholarships are available. Participation is limited to 10 participants and acceptance will be on a first-come, first-served basis. For more information or to register for the 2010 summer institute, contact Ann Marshall at the Clark Center at (607) 753-2209. Application materials are available from the center, located in the Miller Building, Room 16.
Chaa Creek Eco Resort, an award-winning ecotourism facility near the town of San Ignacio in western Belize, hosts the institute.
Participants are offered a professional development opportunity to work together with their Belizean counterparts in a variety of hands-on experiences, active participation in field research and ongoing collaboration with individuals in the educational field.
"You will step out of your comfort zone, challenge yourself and get a taste of Belizean American culture," said Gail Tooker, director of the institute and an associate professor in the Childhood/Early Childhood Education Department at SUNY Cortland. Tooker, who has been involved with the institute program for three years, teaches science and environmental education.
This year's institute will involve the participants in learning about the environment and culture of Western Belize and in interacting with a contingent of Belizean teachers who will also be attending, Tooker said. Participants will work with the Belizean teachers to develop teaching resources about the environment and its relationship to human culture for use in the participants' schools in both the U.S. and Belize.
"We will visit a local Mayan village and school, make field trips to a rainforest medicinal plant trail and a Blue Morpho butterfly-raising facility," Tooker said.
The educators and future educators will take an early morning bird walk and a "creatures of the night" hike, make nature-oriented canoe trips down the Macal River and visit a local produce market. The group will visit the Belize Zoo.
Formerly British Honduras, Belize is a small, politically stable country in Central America with English as its first language. About the size of Massachusetts and with approximately 273,000 inhabitants, Belize is sparsely populated compared to neighboring countries.
For additional information, contact Tooker at or (607) 753-5681.
Accepted Students Meet at Jets Headquarters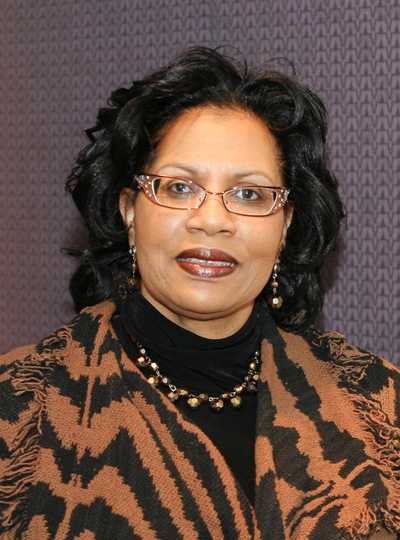 03/03/2010
The SUNY Cortland Admissions Office will host a recruitment event for accepted admission applicants on Thursday, March 18, from 6-9 p.m. at the Atlantic Health Jets Training Center in Florham Park, N.J.
As the Official University Partner of the New York Jets, SUNY Cortland has been granted the opportunity to host the event at the Jets corporate facility.
More than 160 invited students and guests from the New Jersey, Pennsylvania, Connecticut and New York metropolitan areas are expected to attend.
Informational presentations by SUNY Cortland student, faculty and admissions staff members will be followed by guided tours of the $75 million training center.
The event concludes with a reception sponsored by the New York Jets and includes team administrative, player and staff members.
For more information, contact the Admissions Office at (607) 753-4711.
Geologist Presents Mass Extinction Model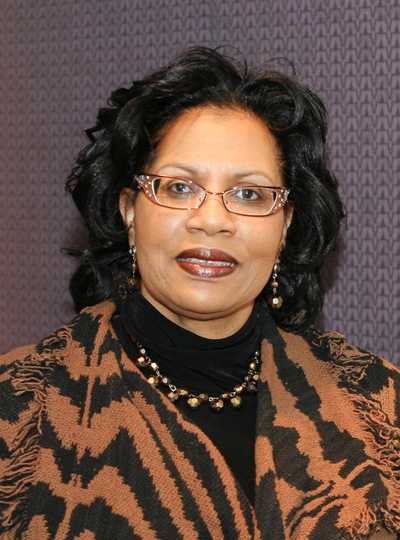 03/02/2010
Nan Crystal Arens, a specialist in early angiosperm ecology, evolution and mass extinctions, will present "A Press/Pulse Model of Mass Extinction Meets T. rex" on Wednesday, March 10, at SUNY Cortland.
Arens, an associate professor of geology at Hobart and William Smith Colleges in Geneva, N.Y., will begin her lecture at 7 p.m. in Sperry Center, Room 104. Arens' talk, which is free and open to the public, is sponsored by the Campus Artist and Lecture Series, the Geology Department and the Geology Club.
Arens will discuss the end-Cretaceous mass extinction event, one of the five largest biotic crises in Earth's history, and will summarize her model of press/pulse extinction that eliminated the dinosaurs and many other animal and plant groups.
"A press/pulse mechanism explains selectivity in terrestrial vertebrate and plant extinctions across the boundary event better than do single-mechanisms scenarios, such as the asteroid impact, which are attractive in their drama and simplicity," she said.
Arens received her Ph.D. at Harvard University. She is a published author of numerous articles, many on the early ecological evolution of flowering plants.
For more information, contact Christopher McRoberts, Geology Department, at (607) 753-2925.
Educators in Training Conference Begins March 19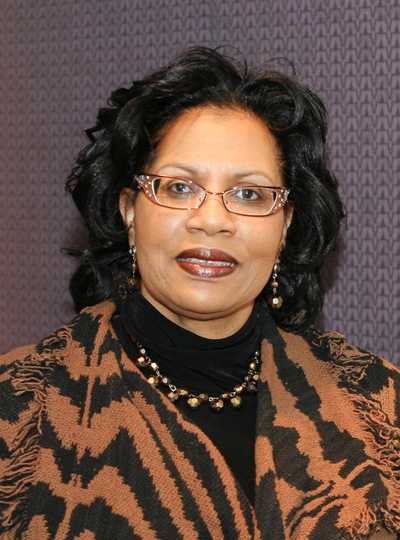 03/02/2010
Approximately 170 SUNY Cortland education majors who have completed the first of two student teaching experiences are scheduled to participate in the biannual Educators in Training (EIT) Conference on Friday, March 19.
President Erik J. Bitterbaum will open the program at 8:30 a.m. when he welcomes the student teachers to the teaching profession. The conference will take place in various locations in Corey Union.
Sponsored by the College's Center for Educational Exchange (CEE), with support from Auxiliary Services Corporation, the professional conference is free to student and SUNY faculty participants. Faculty members who plan to attend are asked to R.S.V.P. to CEE at (607) 753-4214.
The conference format and workshops are new this spring. Students will attend concurrent workshops during three consecutive sessions. The workshops and presenters are: "Reaching Beyond Running Records," by Charlotte Pass, Literacy Department; "Technology Tools for Teachers," by Christine Widdall, Childhood/Early Childhood Education Department; and "Response to Intervention Triangle: A Navigator's Guide," by Antoinette Halliday, assistant principal, Sherburne-Earlville (N.Y.) Elementary School.
Sustainability Week Proposals Due March 12
The deadline to submit a proposal to participate in the first SUNY Cortland Sustainability Week is Friday, March 12. In celebration of the 40th anniversary of Earth Day, the campus community is invited to become involved in activities being organized for the week of April 19-23.
Students, faculty and staff are invited to speak at one of the concurrent sessions, present a poster at the daylong poster session or agree to incorporate the issues of sustainability into one class that week.
Those interested in participating should fill out the required form, available by e-mailing Brice Smith, Physics Department. Applicants will receive notification of the status of their submission by Thursday, April 1.
Student, Faculty and Staff Presentations
A total of 10 to 12 one-hour sessions will be offered throughout the day on Wednesday, April 21, as part of four concurrent sessions. All presentations should be geared toward sustainability broadly defined. Submissions from all students, faculty and staff are encouraged. These can be research-driven or practical applications. Discussions of how sustainability has been integrated into the course curriculum or into the activities of student groups are also being sought. All submitted abstracts will be blind reviewed and ranked according to the following criteria: (a) applicability to the theme with a particular preference for those proposals that focus on campus sustainability issues, (b) potential quality of the presentation, (c) appropriateness to the audience, and (d) conclusions or actions inherent in the work.
Student participation is strongly encouraged, including through the presentation of class projects. Previously presented work is welcome. To have an abstract reviewed, send a completed electronic call for papers to Smith.
Courses Incorporating Sustainability Into Their Curriculum
Courses that incorporate sustainability issues into the curriculum during the week of April 19 can be part of the campus events and will be advertised as part of the overall campus program. Faculty interested in devoting at least one class during that week to sustainability issues as they relate to the core topical focus of that course are asked to e-mail the course name and section number to Smith. Faculty members are encouraged to propose both a concurrent session and to include sustainability issues into their classes.
Poster Session
Posters may be submitted by faculty, staff or students and do not need to reflect only original research. Posters can relate to class projects, curriculum developments and student club activities. All relevant poster topics will be accepted. Faculty members are encouraged to propose a concurrent session, include sustainability issues in their classes, and present a poster.
Awards to Encourage Civic Engagement Announced
SUNY Cortland's Institute for Civic Engagement (ICE) is soliciting applications for academic departments and co-curricular programs to develop leadership and civic engagement curricula and programs under the Civic Engagement Demonstration Awards program.
Applications can be found at ICE's Web site, www.cortland.edu/civicengagement, under the "Building Community Leaders Program" tab. The deadline for submissions is Wednesday, March 31.
The ICE will distribute four awards of up to $4,000 each for a one-year period. These awards are available for academic departments and co-curricular programs to develop changes in their respective areas that incorporate leadership and civic engagement. With this funding, departments will develop and implement plans to institutionalize a project or projects, or a course or set of courses, of their choosing into their curricula or programs.
In the award application, ICE states that they "anticipate that departments and programs will use the academic year of 2010-11 as a planning year, and implementation of proposed curricular or programmatic changes will begin in the 2011-12 academic year."
The goal of the Civic Engagement Demonstration Awards is to seek proposals from interested departments and co-curricular programs to develop curricula and programs that will help students develop the skills necessary to assume leadership roles in communities throughout New York state.
The funds are made available through a congressionally-directed grant, "Building Community Leaders," which is part of a larger program that ICE is organizing to boost community leadership and engagement.
For more information, e-mail Christopher Latimer, Political Science Department.
Timely Return of Summer Session Contracts Requested
Summer Session contracts were distributed to faculty on Friday, March 5, either by campus mail or directly to their home addresses. One signed copy of the contract should be returned to Mary Cervoni, Brockway Hall, Room 216B, within 10 days of the contract date.
The office must receive a signed contract before a class will be listed in the course schedule on the Web. Any course that does not have a signed contract returned by the time the schedule is posted on the Web on approximately March 15, will be made inactive and not available for registration until the contract is received.
Those with questions or concerns about contracts, or those not receiving a contract but expecting one, should contact Cervoni at (607) 753-4207.
Faculty Senate Endorses College's Vision Statement
The Faculty Senate endorsed the College's recently completed mission statement and vision for 2010-2020 during its regularly scheduled meeting on March 2 in the Park Center Hall of Fame Room.
The document, which appears below, represents the culmination of more than a year's work by the Presidentially appointed Strategic Planning Committee. Entitled "SUNY Cortland 2010-2020: A Commitment to Excellence," the report was unveiled to the campus community in January by President Erik J. Bitterbaum during his State of the College address.
Beginning in Fall 2008, the committee focused on its three charges that specifically directed the group to:
engage the campus in developing a vision and strategic plan through the next five years;
establish parameters for determining priorities for further planning and initiatives; and
develop a long-term roadmap of prioritized strategic initiatives that reflects the mission of the College and allows for future relevant initiatives during tight budgetary times
The group completed its work in Fall 2009.
SUNY Cortland 2010-2020: A Commitment to Excellence
Our Mission
SUNY Cortland is an academic community dedicated to diverse learning experiences. Students grow as engaged citizens with a strong social conscience fostered by outstanding teaching, scholarship, and service.
Our Vision
SUNY Cortland will be a college of opportunity, from which students graduate with the knowledge, integrity, skills, and compassion to excel as leaders, citizens, scholars, teachers, and champions of excellence. Prospective students and employees will choose the College in response to its nationally recognized academic programs, innovation and experiential learning, and the rich intellectual, social, and athletic life on the campus. SUNY Cortland will be a center for intellectual, cultural, and economic growth, distinguished by successful partnerships with organizations, schools, agencies, and businesses throughout the region, the nation, and the world.
Our Values
Focus on the Students
All decisions, plans, and actions revolve around students' academic, personal, social, and cultural development and wellness.
Integrity
Dedication to honesty, hard work, high personal and professional standards, and respect for people, perspectives, and the environment.
Intellectual Life
Commitment to inquiry, academic rigor, creativity, lifelong learning, and contribution to discipline, profession, and the greater good.
Our Priorities
Academic Excellence
Cultivate programs of academic excellence that are recognized for integrity of curriculum, outstanding student learning outcomes, and contributions to the discipline.
Recognize students, faculty and programs for achievement and contribution to their disciplines and community
Create a comprehensive model to describe and articulate programmatic excellence and efficiency.
Expand interdisciplinary work and scholarly collaboration among departments, faculty, student and alumni
Transformational Education
Ensure every student will have engaging and transformational educational experiences.
Students participate in experiential learning in and beyond the classroom.
Develop students' global competence through internationalization initiatives.
Increase student engagement with faculty, campus life, and community.
Well-being
Become a national leader in the promotion of the physical, emotional, cultural, and social well-being of all community members.
Implement a comprehensive plan for increasing participation in the life of the campus.
Appreciate and advocate for diversity, equity and social justice.
Provide outstanding opportunities and support for healthy living.
Maximize Resources
Maximize resources so that structures, decision-making, and processes all work toward institutional vision, responsiveness, and sustainability.
Enhance the effectiveness of administrative and governance structures and processes and align assessments with planning.
Significantly increase the endowment and revenue.
More fully integrate alumni into the life of the College.
Align facilities, curriculum, and campus with commitment to environmental sustainability.
Building Community Leaders Program Stipends Available
SUNY Cortland's Institute for Civic Engagement (ICE) is seeking faculty and staff partners who are interested in preparing the next generation of community leaders. The ICE will develop and offer a leadership curriculum to the students in the College's Leadership House Living Learning Community.
The Building Community Leaders program is funded by a congressionally directed grant, making available Leadership House curriculum development stipends.
Applications and more information about stipend awards are available at the ICE Web site. Select the Building Community Leaders button on the left.
Stipends are available in three areas:
Workshop Development: Awards of $500 each are offered for the development and facilitation of one two-hour workshop for Leadership House Living Learning Community participants in the fall of 2010.
These stipends are to be used over the summer of 2010. Workshop development will include creation of curricular materials that can be turned over to ICE's Building Community Leaders program for continuing the program. Workshops must be in one of the following topic areas: ethics and values in leadership; communication, interpersonal relationships and group dynamics; understanding and negotiating organizational structures and cultures; multiculturalism, the global community and social change. Workshops should be constructed to be consistent with the Social Change Model of Leadership.
One-credit Leadership Course: A stipend of $1,697 is available to a faculty member interested in overseeing a one-credit special topics course in the area of Leadership Development for Leadership House Living Learning Community student participants.
The instructor will meet periodically with students to provide an overview of the Social Change Model of Leadership, organize and attend the four workshops that will be offered in the fall 2010 semester by participating faculty members (as described in the previous section of this application), track student progress toward completing other requirements of the Leadership House Living Learning Community program, such as required involvement in campus events, and lead discussions with students about their leadership development. The instructor will provide a total of 15 contact hours over the fall 2010 semester.
Cooperative Education (CPV) (Internship) Coordinator: A stipend of $2,800 will be available for a faculty member to coordinate a three-credit internship for the Leadership House Living Learning Community students in the spring 2011 semester.
This internship will be with a community agency or organization. Each internship will involve 120 hours of service on the part of each participant. The CPV coordinator will oversee internship placements, link students with community mentors for their internship experience, hold periodic meetings of participants to help them process their learning from the internship experience and reinforce the Social Change Model of Leadership, and review papers students will write near the end of the semester to integrate their experience with what they have learned about leadership over the course of the academic year.
For more information, contact Chris Latimer, project coordinator, at (607) 753-4802.
Online Learning Service Available to Employees
Through a partnership with the SUNY Center for Professional Development, SUNY Cortland is offering an online learning service to all employees.
Coordinated through the Human Resources Office, SkillSoft supports professional development through e-learning that can be accessed 24 hours a day, seven days a week. To enroll in the program free-of-charge or for more information, contact Brent Danega in the Human Resources Office at (607) 753-2414.
The service features a library of course offerings that covers a wide variety of subject matter, from highly technical topics to software application instruction to business skills development. The courses can be used as reference tools to help answer day-to-day, job-related questions and will support professional development.
SkillSoft's full course catalog contains hundreds of courses and includes titles such as Marketing Management, Microsoft Office 2007: Beginning Excel, Cross Generational Workers in the 21st Century, Optimizing Your Work/Life Balance, Telephone Essentials for Business, Accounting 101 and Essential Skills for Administrative Support Professionals.

Suggest a feature story
---
People on the Move
Richard T. Coyne Manages Alumni House
03/04/2010
Richard T. Coyne, a SUNY Cortland graduate with 10 years of hospitality experience, has joined the College in the newly created position of alumni house director.
He began managing the Lynne Parks '68 SUNY Cortland Alumni House at 29 Tompkins St. on Monday, March 1.
Coyne, who reports to Stacey Goldyn-Moller, executive director of alumni affairs at SUNY Cortland, will expand on duties previously handled by a part-time special events manager and administrative assistants.
He undertakes the strategic planning, marketing and promotion of the alumni house, both on and off campus. He is responsible for creating and managing the facility budget and supervising the house maintenance and upkeep staff, as well as introducing internship and work-study opportunities. He pursues the continued growth of the alumni house as a fundraising entity for the SUNY Cortland Alumni Association.
Since last May Coyne, of Wantagh, N.Y., has served as chef at the Chart House in Weehawken, N.J. From 2005-07, he was chef at Hudson & McCoy's in Freeport, N.Y. Additionally, restaurants in Hoboken, N.J., hired him as sous chef to help the main chef operate on-site catering venues for weddings, graduations and private parties.
As weekend facilities supervisor for the Stevens Institute of Technology from 2007-09, he ensured the proper maintenance of all seven athletic facilities and oversaw a student work-study staff that assisted in facility upkeep and maintenance. For the first half of 2009, he also was events/operations manager, responsible for supervising and managing numerous positions during all varsity home events. He served as assistant sports information director for the institute, managing 16 of its 25 different varsity-level sports. He was involved when the college hosted the 2007 NCAA Division III Women's Volleyball Regional Championship and the 2008 NCAA Division III Men's Soccer Sectional Championship.
In 2009, the Stevens Institute's Athletics Department presented him with its Edwin "Doc" Farrell Award for outstanding integrity, service, conduct and dedication to the department, as well as its M. Doddy Service Award.
Coyne received a Bachelor of Arts in Communication Studies from SUNY Cortland in 2007. He concentrated in public relations and advertising and completed minors in sport management and business management. Coyne earned a Master of Science in Management from the Stevens Institute of Technology last May.
As an undergraduate, he served as an advertorial intern for the Syracuse Post-Standard, interviewing advertising clients and local business owners to write published featured advertising pieces as a service. SUNY Cortland's Communication Studies Department presented him with its 2007 Excellence in the Field of Public Relations Award.
As a member of SUNY Cortland's football team, Coyne was a three-year letter winner who recorded 13.5 career quarterback sacks in 27 games. He started all 10 games as a junior in 2005 and helped Cortland earn an NCAA playoff berth. Coyne was an honorable mention All-New Jersey Athletic Conference defensive lineman. As a senior, he was team captain and starter in all 11 games in 2006 as Cortland finished 9-2 and earned an Eastern Collegiate Athletic Conference playoff spot. The SUNY Athletic Conference named him to its 2005-06 All-Academic Team.
He plans to reside in Cortland.
---
Faculty/Staff Activities
J. Richard Kendrick Jr.
J. Richard Kendrick Jr., Sociology/Anthropology Department and Institute for Civic Engagement, was a panelist at the New York Campus Compact Workshop, "Achieving Carnegie Community Engagement Classification," on March 1 at Syracuse University. On Friday, March 5, he presented as part of the "Models for Civic Education and Engagement" series of the Civic Education and Leadership Fellows (CELF) program at Syracuse University. The CELF program brings eight scholars from the Middle East to study for a semester at the Maxwell School of Citizenship and Public Affairs.
Denise D. Knight
Denise D. Knight, English Department, and Jennifer S. Tuttle of the University of New England have been nominated for the Modern Language Association's Morton N. Cohen Award for a Distinguished Edition of Letters for The Selected Letters of Charlotte Perkins Gilman (University of Alabama Press, 2009). The recipient will be selected in the fall.
Robert Spitzer
Robert Spitzer, Political Science Department, is co-author of an amicus curiae (friend of the court) brief submitted to the U.S. Supreme Court in the case of McDonald v. Chicago. The McDonald case is a constitutional challenge to Chicago's strict handgun law based on a Second Amendment right to bear arms claim that asserts that the Second Amendment should also apply to the states. As of now, the amendment applies only to the federal government. In the brief, Spitzer and co-authors argue that the right of states to regulate guns should fall outside of Second Amendment's protection as first established in the Supreme Court's 2008 ruling in D.C. v. Heller. The Supreme Court held oral argument in the McDonald case on March 2.
Tiantian Zheng
Tiantian Zheng, Sociology/Anthropology Department, was invited to speak in February at Oxford University in England and in March at the University of North Park in Chicago, about her first book, Red Lights: The Lives of Sex Workers in Postsocialist China, (Minneapolis: University of Minnesota Press).

Submit your faculty/staff activity