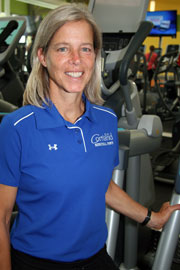 Campus Champion
Louise Mahar, assistant director for fitness, sums up her 20 years at SUNY Cortland in one word – "growth." Upon arrival in 1996, the fitness facility was a gymnasium surrounded by an indoor track. The men played loud music in a weight room at one end and the women took aerobic classes in the open gym. Her first quest was to create a women's weight training area. Today, Louise oversees 40 weekly group exercise classes and 22 physical trainers, teaches yoga and two kinesiology classes and organizes mind/body and cardio/weight training programs. Always listening to her students, she speaks volumes about the importance of wellness.

Nominate a Campus Champion
---
Tuesday, Sept. 27
Printmaking Demonstration: Charles Heasley, Art and Art History Department, and artist and alumnus Jaime Brett Treadwell '99, Graphic Arts Lab, Dowd Center, Room 202, 5-7 p.m.
Discussion: "Why Do You Vote?" discussion, sponsored by New York Public Research Interest Group (NYPRIG), Brockway Hall Jacobus Lounge, 7 p.m.
Film and Discussion: "Abrazos," followed with a question-and-answer session with renowned movie director Luis Argueta, who will be present for this event which is about the U.S. immigration policies and how it affects children, Old Main Brown Auditorium, 7 p.m.
Wednesday, Sept. 28
Sandwich Seminar: "#endmassincarceration: Has Criminal Justice "Reform" Really Gone Viral?" by James Kilgore, outreach administrator, Center for African Studies, University of Illinois, Brockway Hall Jacobus Lounge, 12:30-1:30 p.m.
Brooks Museum Lecture Series: "The De/Reconstruction of the City: International Perspectives," presented by Luo Xu and Scott Moranda, History Department, and five international students, as part of the series theme De(Recon)struction: Culture and Biosphere, Moffett Center, Room 2125, 4:30-5:30 p.m.
Lecture: "A Look to U.S. Cuban Relations: Past, Present and Desired Future," by Miguel Fraga, First Secretary of the Cuban Embassy, Moffett Center, Room 2125, 7 p.m.
Wellness Wednesday Series Lecture: "4 Stages of Drinking," by Mike Green, Corey Union Function Room, 7 p.m.
Thursday, Sept. 29
Sandwich Seminar: "Title IX Information for Employees," co-sponsored by EAP and the President's Office, presented by Nan Pasquarello and Mel Ferguson, Brockway Hall Jacobus Lounge, noon-1 p.m.
Red Cross Blood Drive: Corey Union Function Room, Noon – 5 p.m.
Friday, Sept. 30
Red Cross Blood Drive: Corey Union Function Room, Noon – 5 p.m.
Monday, Oct. 3
Black Out for Justice: Africana Studies special event, Corey Union steps, 4:30-7:30 p.m.
Tuesday, Oct. 4
Workshop: "Advising Nuts and Bolts," presented by the Academic Achievement Support Program, Corey Union, Room 209, noon – 1 p.m.
Open Mic Night: Corey Union Exhibition Lounge, 7 p.m.
Wednesday, Oct. 5
Sandwich Seminar: "Staying Out: What it Takes to Break Unhealthy Ties," by Noralyn Masselink, English Department, Brockway Hall Jacobus Lounge, 12:30-1:30 p.m.
Lecture: "The Other 4.0 That Matters," by Jullien Gordon, national speaker and author, Corey Union Function Room, 6:30 p.m.
Thursday, Oct. 6
Community Roundtable: "TrumPocalypse 2016: Explaining the National Elections," presented by Robert Spitzer, Distinguished Service Professor and chair of the Political Science Department, Park Center Hall of Fame Room, 7:45 a.m.
Performance: "Strike Up The Band," Cortland Old Timers' Band, as part of the Cultural and Intellectual Climate Committee series, Old Main Brown Auditorium, 7 p.m.
Friday, Oct. 7
Family Weekend: Campus-wide events, check-in at Corey Union lobby, 3-8 p.m. Online registration Family Weekend Registration Page.
Faculty Portfolio Development Workshop: Presented by the Faculty Development Center, Old Main Colloquium, 1-3 p.m. RSVP to Susan Suben.
Saturday, Oct. 8
Family Weekend: Coffee and Conversation, Corey Union Exhibition Lounge, 10:30 a.m.; President's Brunch and Student Showcase, Corey Union Function Room, 11:30 a.m.; events throughout the day and evening.
Sunday, Oct. 9
Family Weekend: Student Life Center opens at 6 a.m., College Bookstore is open 9 a.m.-3 p.m.
Monday, Oct. 10
Admissions Open House: Student Life Center, 9:30 a.m.-2:30 p.m.
Tuesday, Oct. 11
Film Screening: "Under The Gun," as part of the Cultural and Intellectual Climate Committee series, Sperry Center, Room 105, 7 p.m.
Alumni Speaker Series: Careers in Psychology, Corey Union Exhibition Lounge, 7 p.m.
---
---
Student, Once Homeless, Earns Full-Ride SUNY Scholarship
09/27/2016
Fernando de la Cruz remembers what it felt like to sleep on cold, hardwood floors. For the first 10 years of his life, the SUNY Cortland first-year student and his mother Rosa lived homeless. They shuttled between her friends' cramped New York City apartments. Some mornings, Fernando dressed for school in a McDonald's bathroom.
Rosa, a single parent from the Dominican Republic, told Fernando at a young age that education would be his equalizer. Without a home computer, he spent hours in the library. He started to shadow medical doctors in middle school. And after they eventually settled in Manhattan's economically troubled Washington Heights neighborhood, Fernando spread his mother's message through his own actions, by tutoring and coaching younger children.
By the time he was awarded his high school diploma from City College Academy of the Arts this past spring, de la Cruz already had earned more than 60 college credits — essentially completing two years' worth of college coursework before his 18th birthday.
A week after he started his freshman year at SUNY Cortland, de la Cruz learned of his most impressive accomplishment to date. He earned the State University of New York's first-ever Carey Gabay Memorial Scholarship, a full-ride award that covers all costs of attendance for five students in the 64-campus system.
Gabay, a top legal aide in Gov. Andrew Cuomo's administration, was killed by a stray bullet when he was caught as a bystander between two rival street gangs during a shootout in September 2015. The award in his memory recognizes economically disadvantaged students like de la Cruz who pair their social justice, leadership and mentoring abilities with academic excellence.
"Whatever it is — my schoolwork, my community or even sports that I play — I just always try to do better for myself and for the people around me," said de la Cruz, who suffered a concussion in May after local gang members wielding bats and knives assaulted innocent students at his high school.
The similarities run deep between de la Cruz, an exercise science major who aspires to be a physical therapist, and Gabay, a Harvard-educated public servant who grew up in the Bronx.
In middle school, de la Cruz was one of 14 students — out of more than 1,000 applicants — selected for a competitive, six-year medical program at NewYork-Presbyterian Hospital. Later on, as a senior in high school, de la Cruz secured an internship in the office of Rep. Charles Rangel, where he consulted directly on topics such as immigration and low-income housing.
"I am my own father figure, the one who worked late nights packing bags at my local supermarket just so my mother and I could eat," de la Cruz wrote in his scholarship essay. "I am the big brother, the uncle, the father that many kids in my community dream of having."
His scholarship requires 15 hours of volunteer work per semester, a number that de la Cruz said he reached weekly during high school. He taught capoeira, the popular Brazilian martial art, to children at a Washington Heights community center. He coached youth basketball in the Police Athletic League's Harlem Center location. He regularly participated in local walks supporting AIDS awareness and cancer research.
"There are kids younger than me who go through things that are way worse than anything I witnessed," de la Cruz said. "I want them to choose a different path because they saw me."
In the classroom, de la Cruz's high school grades routinely ranked among the best in his class. He was accepted into several undergraduate pre-physical therapy programs, but he said that his college search process became clearer after a presentation at his high school. That's when de la Cruz met Kharmen Wingard and Michael Johnson, staff members in SUNY Cortland's Admissions Office.
"Kharmen was like a dad to me, I kid you not," de la Cruz said. "The day he came to our open house in the city, I fell in love with Cortland. I knew it had everything that I wanted."
The same energy that lifted de la Cruz through difficult times as a child still carries him today. He shares a room in Bishop Hall with his best friend from childhood, Esteban Arias. He's only lived in Cortland for a month, but de la Cruz already has joined Men of Value and Excellence (M.O.V.E.), the Caribbean Student Association and a flag football intramurals team. His next goal is to earn a spot on the varsity basketball team.
"When I first came to Cortland, I could tell it was an atmosphere where people enjoy challenging themselves," he said. "The one thing I knew about Cortland is that everybody is on the verge of doing what they want to do."
His mother initially worried about her only son attending a college three and a half hours from their Washington Heights apartment. But they took the once-in-a-lifetime scholarship as an affirmation of his decision.
He checks in with his mother every couple of days with a phone call or a text message. Rosa, who exclusively speaks Spanish, will deliver a constant reminder.
Siempre da tu 100% en todo lo que hagas.
"Basically, it means to always place your 100-percent effort in all that that you do," Fernando said. "She taught me that you can always work hard and have faith, even when you don't have much else to give."
SUNY Cortland Remains Strong in National College Rankings
09/27/2016
SUNY Cortland has once again been listed among the nation's best colleges by U.S. News & World Report, Money magazine, The Princeton Review, Washington Monthly and other publications that annually rank the top campuses in the United States.
In U.S. News' list for 2017, the College improved its ranking by 13 places, leaping from No. 74 to 61 in the news organization's ranking of the best four-year colleges in the North. There are approximately 1,500 higher-education institutions in the Northeast, and more than 4,000 colleges nationwide.
"Each of these organizations looks at a different mix of factors when assessing colleges, yet all consistently include SUNY Cortland as one of the top four-year schools in the United States," President Erik J. Bitterbaum said. "I think that says a lot about Cortland as a well-rounded institution that offers a valuable educational experience at a reasonable cost."
Here's a rundown of recent "best college" lists that lauded SUNY Cortland:
U.S. News & World Report. In addition to ranking SUNY Cortland at 61 in its list of top Northeastern colleges, it ranked Cortland as 16th best among public colleges in the Northeast.
The publication looks at more than a dozen weighted variables ranging from acceptance rate to availability of financial aid, then factors in the positive or negative perceptions of leaders at peer institutions. The result, according to U.S. News, is a good measurement of academic value.
Money. The magazine recently included SUNY Cortland among the top 25 percent of all colleges in the United States (404) in 2017. Money's ranking system looks at educational quality, affordability and alumni success to help determine the career value students get for the cost of attendance.
Washington Monthly. The magazine listed SUNY Cortland in the top 10 percent of all colleges in the northeast (89th) under the category "Best Bang for the Buck." In addition to educational strength and affordability, Washington Monthly looks at things such as service learning and research to determine how much a school contributes to the success of the country as well as individual students.
The Princeton Review. The Review, which offers information and assistance to students in choosing colleges, named SUNY Cortland one of the best colleges in the Northeast in its 2017 review. In addition to basic academic and economic data, the organization relies heavily on surveys with thousands of students across the country.
The Sierra Club. Cortland was ranked 54th among the more than 200 colleges on the Sierra Club's "Cool Schools" list, which highlights colleges that have successfully integrated sustainable, earth-friendly practices in areas ranging from energy to campus food.
Consumers Digest. In a special report, the organization named SUNY Cortland as one of the nation's 50 "best values" among public colleges and universities, recognizing the institution as a leader in providing affordable, high-quality education.
The Environmental Protection Agency. The federal watchdog named SUNY Cortland the green power champion of the State University of New York Athletic Conference, recognizing the College for using more renewable energy than any of the 10 schools in the SUNYAC.
NCAA. SUNY Cortland is one of only five schools nationwide — and the only New York institution — to place in the top 25 of the Learfield Sports Directors' Cup competition each of the 21 years the standings have been compiled for Division III. This year was no different. The cup is given to recognize the overall excellence of a college's athletics programs.
BestColleges.com. This year ranked SUNY Cortland 23rd out of more than 300 New York colleges, based on academic programs, cost and student life. Last year, two special reports by the group put the College in the national spotlight. First, BestColleges.com named SUNY Cortland one of the nation's top 50 small-town schools based on the College's high level of student involvement in the community, the availability of local outdoor education opportunities and its environment for student success. Second, it rated SUNY Cortland as one of the greenest colleges in the United States. The national ranking looks at how successful campuses have been at implementing environmentally sustainable practices and policies. The College was the only SUNY institution on the list, and one of only four institutions from New York state to make the grade.
---
Capture the Moment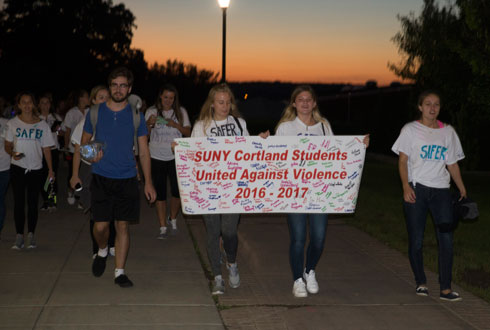 More than 200 people from SUNY Cortland and the community took back the night on Sept. 20 to speak out against sexual violence. Leading the march, which started with several speakers on the steps of Corey Union, are members of Students Active for Ending Rape (SAFER), a Student Government Association club that plans the march each semester. The event calls for support for all survivors and an end to sexual assault and domestic violence in all forms.
---
In Other News
Top Cuban Diplomat to Speak at SUNY Cortland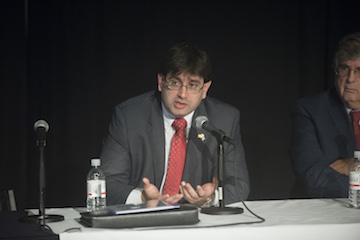 09/26/2016
Miguel Fraga, the first person to hold the title of first secretary at the Embassy of Cuba in more than half a century, will discuss U.S.-Cuba relations at SUNY Cortland on Wednesday, Sept. 28.
Fraga has been one of the communist nation's top diplomats in the United States since the two countries re-established diplomatic relations a little more than a year ago. His talk, "U.S-Cuban Relations, Past, Present and Desired Future," will trace the troubled history of the neighboring nations, clarify the Cuban perspective of current relations and explore opportunities for the future.
"Miguel is a great guy, very easy going and an interesting speaker," said Jordan Kobritz, chair of SUNY Cortland's Sport Management Department and the coordinator of Fraga's Cortland visit. "This is a great opportunity for students."
The first secretary will speak at 7 p.m. Wednesday in Moffett Center, Room 2125. The lecture is free and open to the public.
Fraga is visiting SUNY Cortland for a second time. Last spring, he participated in a first-of-its-kind symposium on how sports, business, academics and diplomacy can help build bridges between Cuba and the United States.
Since then, Kobritz and other SUNY Cortland faculty and administrators have traveled to Cuba in an effort to establish ties with academics, artists and athletes connected with universities on the Island nation. A College goal is to send a group of students to Cuba next spring.
"The opening of relations with Cuba creates tremendous educational opportunities for U.S. universities," said President Erik J. Bitterbaum. "We want SUNY Cortland to be one of the first to establish student and faculty exchange programs and explore other areas of cooperation that haven't been possible for at least half a century."
Relations between the U.S. and Cuba deteriorated quickly after the revolution led by Fidel Castro established a socialist state. They dissolved completely in 1961 following America's failed Bay of Pigs invasion to overthrow Castro. For more than a century, Cold War tensions and strict economic sanctions acted as an invisible wall between the United States and Cuba, which lies 90 miles off the coast of Key West, Fla.
As the Cold War thawed, U.S.-Cuban relations slowly improved, with the nations agreeing to re-establish diplomatic ties and open embassies in June 2015.
That year, Fraga was appointed to his current post. Since 2006, he had worked in the Ministry of Foreign affairs' North American and U.S. divisions and in the Office of the Minister. From 2008 to 2011, Fraga served at the Cuban Embassy in Canada. From 2003 to 2008, he was a member of the People's Power Provincial Assembly of the City of Havana, which is the provincial parliament in Havana.
Frago graduated Summa Cum Laude from the University of Havana Faculty of Law in 2003 and has a Master of Science in Foreign Relations from the Higher Institute of Foreign Relations "Raúl Roa García."
National Speaker to Discuss Alcohol Risk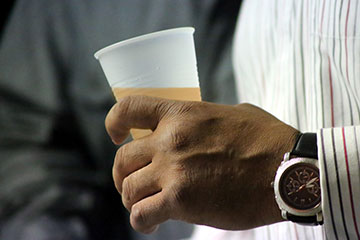 09/27/2016
One night of alcoholic excess can destroy a college career, if not a life.
SUNY Cortland has invited Michael "Greeny" Green, a man who understands that fact very well, to speak to first-year and other students about it on Wednesday, Sept. 28.
| | |
| --- | --- |
| | |
| | Mike "Greeny" Green |
The Health Promotion Office and the Student Development Center, which work to help students fulfill a College priority of well being, have asked Green to discuss "The Four Stages of Drinking" at 7 p.m. in the Corey Union Function Room.
The talk, presented by the College's Student Conduct Office, is free and open to the public.
Green, who is the president of Collegiate Consultants on Drugs and Alcohol, draws on his background as an athlete, coach, educator and recovering alcoholic to provide him with the know-how to help students create a low-risk relationship with alcohol.
"Even the 'one night problem' can have a lifetime of consequences," said Green, who has experienced firsthand the dangers that drugs and alcohol pose for many students.
The founder of Collegiate Consultants, he has presented on more than 2,000 college campuses nationwide in his effort to make drug and alcohol awareness and education an integral part of every student's life. Green is a recognized leader in the field who has earned the respect of both his colleagues and the students he has counseled.
In 1987, he was chosen to give expert testimony before the United States House of Representatives Select Committee on Narcotics Abuse and Control.
Green serves as a consultant to the student affairs and athletic departments of numerous universities including Boston College, Florida State, Pennsylvania State, Brown, Princeton, Hobart College and the University of Vermont.
He is listed among the Outstanding Young Men of America and was recently added to the ranks of West Chester University's Distinguished Alumni.
At the request of Sen. Bill Bradley, Green developed drug and alcohol programs for New Jersey high schools. In the non-academic setting, he produced programs for the New Jersey and Virginia medical societies and for professional sports teams including the Philadelphia Flyers.
Green has appeared as a featured guest on various television programs including "A.M. Philadelphia" and "People are Talking," as well as having had interviews published in The Chronicle of Higher Education, Coach, Athletic Management, Scholastic Coach and in hundreds of campus newspapers.
He produced a series of videotapes that include many of the innovative "think before you drink" techniques demonstrated during actual presentations.
As a defensive lineman, he received All-Pennsylvania Conference and All-State Honors and a tryout with the Philadelphia Eagles. A high school athletic director, Green has coached Division II football at West Chester University.
Sponsored by the Health Promotion Office and the Student Development Center, the Fall 2016 "Wellness Wednesday" series continues each Wednesday through the end of the semester at 7 p.m. in Corey Union Exhibition Lounge, unless otherwise noted. The events are free and open to the public.
Co-sponsors for Green's visit include the Campus Artist and Lecture Series, University Police, Educational Opportunity Program, Counseling Center, Recreational Sports, Greek Life, Athletics and the offices of Vice President for Student Affairs, and Residence Life and Housing.
For more information about Green's lecture, contact Mike Pitaro, associate director in the Student Conduct Office, at 607-753-4725. For information about "Wellness Wednesday" events, contact Lauren Herman, the College's health educator, in Van Hoesen Hall, Room B-1, or at 607-753-2066.
Cortland Memorials Planned for Jack Jakubek '16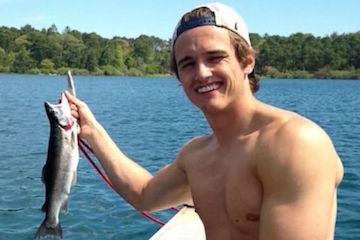 09/27/2016
Jack Jakubek '16, a champion Red Dragon swimmer who drowned shortly after graduation during lifeguard tryouts on Cape Cod, will be honored in Cortland Saturday, Oct. 1, at two memorial services.
Jakubek's family, fellow members of the Red Dragons swim team and College friends will gather poolside at Park Center at 1 p.m. for a.m. to hear remembrances from President Erik J. Bitterbaum, swim coach Brian Tobin, Jack Jakubek's sister Anna and members of the campus community.
At the end of the ceremony, Jakubek's brother, Kramer, will officially change the team's record board to reflect the Jakubek's most recent swimming accomplishment: breaking an 18-year-old school record in the 200-yard breast stroke.
Jakubek, an outdoor recreation major, will then be honored in a second ceremony at Lime Hollow Nature Center, where he frequently volunteered.
Participants will gather in the Lime Hollow Nature Center, 3277 Gracie Road, at 2:30 p.m. for a reception and an opportunity to share memories of Jakubek in an informal setting. It will be followed by a 1.5-mile hike in his memory, during which plans for a permanent memorial will be presented.
"Both of those places were a big part of Jack's life while he was at Cortland," Tobin said. "Jack was a truly amazing young man and his tragic death ripped a deep hole in our community.
"He had friends from all corners of the campus. These two events will give us all an opportunity to come together, remember how Jack touched our lives and reflect on the special person we have all lost."
Jakubek, a former swim team captain, had planned to return to Cortland in the fall to pursue his master's degree and serve as a graduate assistant coach with both the Cortland adapted swim team and the varsity teams.
Less than two weeks after Commencement, however, Jakubek failed to surface during a lifeguard fitness test he had completed easily in the past. A native of Newburgh, N.Y., he was 22.
Roundtable to Focus on Presidential Race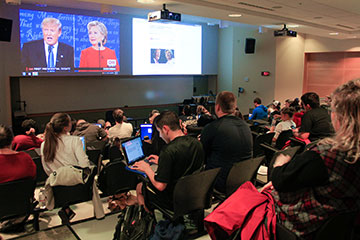 09/27/2016
Robert Spitzer, a professor and chair of political science at SUNY Cortland, will offer his opinion on how Donald Trump defied the experts in winning the Republican nomination for U.S. president, and more, during a community roundtable on Thursday, Oct. 6, at SUNY Cortland.
Spitzer, promoted by SUNY in 1997 to the rank of Distinguished Service Professor, will give his presentation titled "TrumPocalypse 2016: Explaining the National Elections" from 8 to 9 a.m. in the College's Park Center Hall of Fame Room.
Sponsored by the President's Office, the event is free and open to the public. Refreshments will be served at 7:45 a.m. The Park Center is located off Tompkins Street and parking is available in the Park Center and Professional Studies Building lots.
A question-and-answer period will follow Spitzer's presentation.
"In this unprecedented election, Trump, the ultimate outsider, squares off against the ultimate insider, Democratic nominee Hillary Clinton," Spitzer said. "Both candidates carry their own baggage.
"Who will win and why?" he continued. "How important was the first debate, and the others to come? More importantly, what does this mean for the direction of the political parties, the presidency, Congress and the country in 2017?"
A nationally recognized authority on political subjects including the U.S. Constitution, the U.S. presidency, and the politics of gun control, Spitzer earned his bachelor's degree from SUNY Fredonia and his master's and doctoral degrees from Cornell University.
He is a regular panelist on the weekly public affairs program, "The Ivory Tower Half Hour," broadcast on WCNY-TV, Syracuse.
| | |
| --- | --- |
| | |
| | Robert Spitzer |
Spitzer has appeared on NBC's "Today Show," ABC's "Good Morning America" and "Network Nightly News," the Public Broadcasting System's (PBS's) "News Hour With Jim Lehrer," MSNBC's "All In With Chris Hayes," CNN, CNBC, NHK Television (Japan), the PBS documentary film "Guns and Mothers," and has been quoted in or by the New York Times, the Washington Post, Time magazine, the Los Angeles Times, USA Today, the Wall Street Journal and the Christian Science Monitor, among others.
His op-ed articles on gun control and other subjects have appeared in many newspapers around the country.
His most recent book is Guns Across America (2015). He also is the author of The Presidency and Public Policy (1983), The Right to Life Movement and Third Party Politics (1987), The Presidential Veto (1988), The Bicentennial of the U.S. Constitution (1990), President and Congress (1993), Media and Public Policy (1993), The Politics of Gun Control (1995; 6th ed. 2015), Politics and Constitutionalism (2000), The Right to Bear Arms (2001), We the People: Essentials edition (co-authored, 10th ed. 2015), The Presidency and the Constitution (co-authored, 2005), Saving the Constitution from Lawyers (2008), Gun Control (2009), The Encyclopedia of Gun Control and Gun Rights (co-authored, 2011). He is also series editor for the book series American Constitutionalism for SUNY Press.
Spitzer has written more than 600 articles and papers that have appeared in many journals and books on a variety of American political subjects.
From 2001 to 2003, Spitzer served as president of the Presidency Research Group of the American Political Science Association. He was a member of the New York State Commission on the Bicentennial of the U.S. Constitution and has testified before Congress on several occasions.
In 2003, Spitzer was honored with the SUNY Chancellor's Award for Excellence in Scholarship and Creative Activities.
For more information about the presentation, contact Spitzer at 607-753-4106. For information about the roundtables, visit the Community Roundtables webpage or contact the Special Events Office at 607-753-5453.
Motivational Speaker to Discuss College Success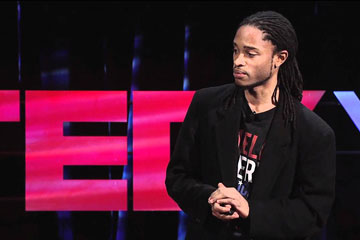 09/27/2016
Students looking to make the most of their college years while ensuring success after college may be interested in what Jullien "The Innerviewer" Gordon has to say.
The national motivational speaker will offer his tips on how students can minimize debt, plan for a successful career and be prepared for life post-college, on Wednesday, Oct. 5, at SUNY Cortland.
Gordon's talk, geared to inspire students to learn how to be successful both inside the classroom and out, begins at 6:30 p.m. in the Corey Union Function Room.
His presentation, titled "The Other 4.0 That Really Matters: 101 Things To Do Before You Graduate to Maximize College and Minimize Debt," continues the Fall 2016 "Wellness Wednesday Series," which features events intended to encourage campus and community members to learn more about health and wellness. Events are free and open to the public.
Gordon's lecture relates to one of his four books, 101 Things To Do Before You Graduate. All are based on career advancement, finding purpose, goal achievement and closing the college-to-career gap to help young professionals discover their life's work.
"It doesn't matter what college you go to," Gordon said. "I've seen students at a community college get more out of their college experience by focusing on 'The Other 4.0' than a student who goes to Harvard and just goes from class-to-dorm-to-class-to-dorm," Gordon said.
"Mr. Gordon's talk will challenge and inspire our students to think beyond the goal of just getting to graduation to understanding the importance of everything college has to offer," said Lori Schlicht, SUNY Cortland's associate director of academic engagement.
To get a sense of Gordon's presentation style, and to read his biography, Schlicht encourages students to view his TED talk and sample programs on his website. The specific talk Gordon will present can be viewed at this link.
Co-sponsors of Gordon's talk also include Academic Support and Achievement Program, Advisement and Transition, Auxiliary Services Corporation, Campus Artist and Lecture Series, Career Services, Cortland College Foundation, President's Office, Provost and Vice President for Academic Affairs' Office, Faculty Development Center, Residence Life and Housing, Division of Student Affairs Office and Counseling and Student Development Center.
For more information, contact Lauren Herman, the College's health educator, in Van Hoesen Hall, Room B-1, at 607-753-2066.
Poet Camille Rankine to Read on Oct. 12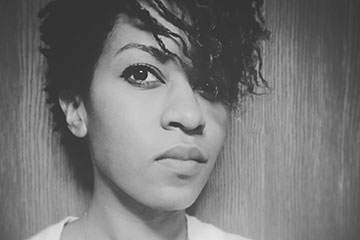 09/27/2016
Camille Rankine, author of the full-length poetry collection Incorrect Merciful Impulses and the recipient of a 2010 "Discovery"/Boston Review Poetry Prize, will give a reading on Wednesday, Oct. 12, at SUNY Cortland.
Her presentation, which continues the English Department's Distinguished Voices in Literature Lecture series, begins at 5 p.m. in Brockway Hall, Jacobus Lounge.
The event is free and open to the public.
A visiting professor at University of Massachusetts Amherst's MFA for Poets and Writers, Rankine lives in New York City.
She earned her bachelor's degree from Harvard University and her Master of Fine Arts in Creative Writing from Columbia University.
Incorrect Merciful Impulses, Rankine's first full-length poetry collection, was published in January by Copper Canyon Press. She also wrote the chapbook Slow Dance with Trip Wire, selected by Cornelius Eady for the Poetry Society of America's 2010 New York Chapbook Fellowship.
Her poetry has appeared in numerous journals including American Poet, The Baffler, Boston Review, Denver Quarterly, Indiana Review, Narrative, Paper Darts, A Public Space and Tin House.
Rankine received a fellowship from the MacDowell Colony in 2013 and was named an Honorary Cave Canem fellow in 2012. She serves on the executive committee of VIDA: Women in Literary Arts and the board of trustees of The Poetry Project. Rankine also co-chairs the Brooklyn Book Festival Poetry Committee.
A finalist for the Poetry Foundation's 2014 Ruth Lilly and Dorothy Sargent Rosenberg Fellowship, she was featured as an emerging poet in the Fall 2010 issue of American Poet and the April 2011 issue of O, The Oprah Magazine.
The event is co-sponsored by The President's Fund, the Provost and Vice President for Academic Affairs' Office, and the Cultural and Intellectual Climate Committee.
For more information, contact Heather Bartlett, lecturer in English, at 607-753-2230, or Tyler Bradway, assistant professor of English, at 607-753-2077.
College to Host 'Art and Everything' Series in 2016-17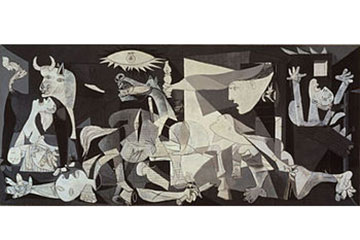 09/27/2016
Many consider art to be benign and inconsequential or the impractical province of the wealthy.
SUNY Cortland's Cultural and Intellectual Climate Committee (CICC) will hold a yearlong series focused on the essential nature of art and imagination in society, titled "Art and Everything."
All events are free and open to the public.
This year's series turns on a statement by Bertolt Brecht, the 20th century German poet, playwright and theater director: "Art is not a mirror held up to reality, but a hammer with which to shape it."
"Art and imagination ... interrogate, inform and entice," said CICC Committee member Howard Lindh, an organizer of the series and scenic designer in the College's Performing Arts Department. "Art is investigative, emotional, practical and provocative. It helps us understand life and transform the world in which we live."
"Art and Everything" will examine the power and purpose of art across the disciplines," added fellow CICC Committee member and organizer Scott Moranda, an associate professor of history.
"The theme will facilitate and drive a wide ranging discourse that questions the function of art in our culture and examines the many ways art confronts current concerns of that culture, such as Black Lives Matter, gender inequity, climate change, gun violence, or growing economic inequality."
By holding an annual series on a different intellectual theme, the CICC committee aims to generate common topics of discussion and to establish traditions of intellectual discourse on SUNY Cortland's campus. The series encourages faculty and staff to infuse the theme into their course curricula, engage in classroom discussions and debates around the theme, and propose campus events or speakers on related topics.
Events and Lectures Planned
The Cortland Old Timers' Band will perform a concert titled "Strike Up The Band" at 7 p.m. on Thursday, Oct. 6, in Old Main, Brown Auditorium.
The film "Under The Gun" will be screened at 7 p.m. on Tuesday, Oct. 11, in Sperry Center, Room 105.
Kathryn Kramer, SUNY Cortland professor of art and art history, will lecture on "Guernica" at 5 p.m. on Thursday, Oct. 13, in the Dowd Fine Arts Atrium, the site of a life-sized reproduction of the famous work by Pablo Picasso.
A panel will discuss the Spike Lee film "Chi-Raq" at 4:30 p.m. on Tuesday, Oct. 25, in Sperry Center, Room 204. The panelists will be Robert Spitzer, SUNY Distinguished Service Professor and SUNY Cortland professor and chair of the Political Science Department, and Samuel Kelley, SUNY Distinguished Service Professor and SUNY Cortland professor emeritus of communication studies.
A program of readings and comparisons will focus on "Aristophanes Meets Spike Lee: Lysistrata to Chi-Raq," at 4:30 p.m. on Tuesday, Nov. 1, in Brockway Hall, Jacobus Lounge.
Brett Troyan, a SUNY Cortland professor of history, will share her scholarship about the famous Pablo Picasso painting "Guernica" at 4:30 p.m. Thursday, Nov. 10, in Sperry Center, Room 106.
Members of the campus and community are invited to gather in the Dowd Fine Arts Atrium for a program titled "Guernica: Poetry and Music," at 4:30 p.m. Wednesday, Nov. 16.
Wrapping up the fall scheduled events in the series, Gregg Weatherby, SUNY Cortland lecturer in English, will portray the character of the famous author Dylan Thomas as he presents "A Child's Christmas In Wales" at 7 p.m. Thursday, Dec. 1, in Brockway Hall, Jacobus Lounge.
Spring activities for "Art and Everything" will be announced at a later date.
Common Readings Set
In addition to the lectures and performances, the committee has continued its tradition to invite the campus to engage with common experiences and readings.
"We hope that all of us on campus will have an opportunity to engage with the following common experiences," Moranda said.
The common reading is Citizen, by Claudia Rankine. Her volume of prose poems offers a searing account of what it means to be a woman of color in this time and place. Her work has been described as "lyrical and unrelenting."
The common painting is "Guernica," by Pablo Picasso. Art historians note that "Guernica" represents the artist's response to the bombing of the Basque village of Guernica in northern Spain by German and Italian warplanes during the Spanish Civil War. Students will paint a life size — more than 11 feet tall by 25 feet wide — duplicate of the original on the wall of the Dowd Fine Arts Atrium.
The common film is Spike Lee's "Chi-Raq," which was shown twice and will be screened again in the spring semester. "Chi-Raq" is a modern day adaptation of the ancient Greek play Lysistrata by Aristophanes. After the murder of a child by a stray bullet, a group of women led by Lysistrata organize against the ongoing violence in Chicago's south side creating a movement that challenges the nature of race, sex and violence in America and around the world.
For more information, contact CICC co-chairs Moranda at 607-753-2052 or Lindh at 607-753-4101. The campus community is invited to visit @SUNYCortCICC to share their Twitter feedback on "Art and Everything."
DeGroat Hall Reopening Ceremony Planned
Members of the campus community are invited to celebrate the re-opening of the extensively renovated DeGroat Hall at a ceremony from 10 to 11:30 a.m. on Thursday, Oct. 13.
The event in the building's main lobby will include remarks by campus officials and representatives of the Dormitory Authority of the State of New York and the building contractors.
A reception and facility tour will follow.
Individuals who wish to attend are asked to RSVP online by Thursday, Oct. 6.
For more information, contact Special Events Coordinator Samantha Howell at 607-753-5453.

Suggest a feature story
---
People on the Move
Cortland Names Women's Ice Hockey Head Coach
09/26/2016
Rick Filighera has been named the women's ice hockey head coach at SUNY Cortland according to Cortland director of athletics Mike Urtz. Filighera joins the Red Dragons with an extensive coaching background having most recently served as the girls' ice hockey head coach at Gilmour Academy in Gates Mills, Ohio, for the past 12 years.
"I am extremely pleased and excited to welcome Rick as our new women's ice hockey head coach," Urtz said. "With his experience and knowledge of the game, I anticipate a great future for the program. No doubt, he is an excellent addition to the Red Dragon staff."
Prior to the Gilmour Academy, Filighera was hired as the inaugural women's ice hockey head coach at Division I University of Maine in 1997 where he led the squad through the 2003-04 season. He was nominated for the Eastern Collegiate Athletic Conference (ECAC) Coach of the Year during his first season behind the bench and finished as the runner-up for Hockey East Coach of the Year in his final campaign.
Previously, Filighera held his first collegiate head coaching position with the Rochester Institute of Technology women's ice hockey team from 1995-97. He helped guide the program to a pair of ECAC playoff semifinal appearances, including a runner-up finish in 1996. He began his career as an assistant coach at Brockport High School in Brockport, N.Y., and eventually assumed the head coaching position from 1993-95.
"I feel very fortunate and honored in becoming the new head women's coach at SUNY Cortland. I would like to thank Mr. Urtz and the athletic department staff for giving me this opportunity," Filighera commented. "I look forward to the challenge of building this program and believe my experiences over the past 20 years in the women's game will help me lead the SUNYAC Cortland program into the future."
Throughout his career, Filighera has attended multiple clinics and mentored at several regional and national ice hockey camps. He also served as the head coach of the Gilmour Gladiators, a girls' U14 Tier 2 team, from 2014-16, guiding the team to a Mid AM District title and quarterfinal appearance at the USA Tier 2 Nationals in Lansing, Mich., in 2015.
A native of Buffalo, N.Y., Filighera received a bachelor's degree in physical education from Brockport in 1991 and earned his master's degree in educational leadership at Maine in 2004. He and his wife, Palma, have two children, Kyra and Griffon.
---
Faculty/Staff Activities
Seth Asumah and Mechthild Nagel
Seth Asumah, Political Science and Africana Studies departments, and Mechthild Nagel, Philosophy and Africana Studies departments and the Center for Gender and Intercultural Studies, presented a workshop at the Commission on Access, Diversity and Excellence (CADE) Conference of Association of Public and Land-grant Universities held July 28 in New York, N.Y. The workshop was titled "Diversity Leadership, Inclusive Excellence and the Emerging Roles of Chief Diversity Officers and Faculty." Ibipo Johnston-Anumonwo, Geography and Africana Studies departments, chaired the session.
Timothy J. Baroni
Timothy J. Baroni, Biological Sciences Department, was invited to lecture and help with mushroom identifications at the Northeast Mycological Foray (NEMF) held in July at Fitchburg State University in Massachusetts. The annual NEMF meeting drew 250 participants. Baroni's talk, "Mushrooms with "Pink" Colored Spore Deposits Found in the Northeast," addressed the diversity and taxonomy of pink-spored mushrooms. Also, Baroni was invited to present the keynote lecture at the 2016 Bill Russell Foray in August, held by the Central Pennsylvania Mycological Club at the Sieg Research Center at Lock Haven University (Pa). He presented "Exploring for Biodiversity of Neotropical Macrofungi: A Glimpse into the Adventures of a Mycologist" to the 50 participants, which included biologists from nearby Pennsylvania State University.
Theresa Curtis
Theresa Curtis, Biological Sciences Department, recently had two papers accepted for publication. "Equine Mesenchymal Stromal Cells from Different Sources Efficiently Differentiate into Hepatocyte-Like Cells" will appear in the journal Tissue Eng Part C Methods and "A Comparative Study on the In Vitro Effects of the DNA Methyltransferase Inhibitor 5-Azacytidine (5-AzaC) in Breast/Mammary Cancer of Different Mammalian Species" was accepted by the journal J Mammary Gland Biol Neoplasia. The co-authored articles report on collaborative research that Curtis performed during her 2014-15 sabbatical at Cornell University in Gerlinde Van de Walle's lab.
Brent Danega
Brent Danega, Human Resources Office, was named to the "40 under FORTY" class of 2016 by BizEvents and The Central New York Business Journal. He will be recognized at an event set for Wednesday, Nov. 16, at the Oncenter in Syracuse, N.Y.
Mark Dodds
Mark Dodds, Sport Management Department, had his journal article "What can Bilfinger Teach Olympic Sponsors?" accepted for publication by Sports Management International Journal Choregia. It was co-authored by University of Missouri Assistant Professor Mario Palmero.
Evan Faulkenbury
Evan Faulkenbury, History Department, launched his podcast, "The So What? Question" – a podcast for historians to share what they do and why it matters. It can be heard on iTunes or in a web browser.
John C. Hartsock
John C. Hartsock, Communication Studies Department, gave a panel presentation at the 11th annual conference of the International Association for Literary Journalism Studies, held at the Pontifícia Universidade Católica do Rio Grande do Sul, in Porto Alegre, Brazil. The presentation, "The Banal of the Ideal, the Affirmation of the Banal," explored how Svetlana Alexievich, who received the Nobel Prize for Literature last year for her literary journalism, assaults the banality of secular mythologies in her reporting on the former Soviet Union.
David Kilpatrick
David Kilpatrick, Psychology Department, received a very favorable review of his book in the summer edition of the International Dyslexia Association periodical Perspectives on Language and Literacy. His book, Essentials of Assessing, Preventing, and Overcoming Reading Difficulties (Wiley & Sons, 2015) was published by Wiley & Sons in October 2015. The reviewer stated that the book "represents one of the most potent linkages between science and educational practice available to us now." Also, Kilpatrick was an invited presenter for the Indiana Association of School Psychologists fall conference on Sept. 22. The presentation was titled "Recent Advances in Understanding Reading Difficulties: Assessment, Prevention, and Highly Successful Interventions."
Ben Lovett
Ben Lovett, Psychology Department, recently had his study, "Sluggish Cognitive Tempo and Speed of Performance," published in the Journal of Attention Disorders. Lovett conducted the study in collaboration with researchers at Syracuse University.
Melissa Morris
Melissa Morris, Physics Department, recently was awarded 1.1 million core-hours on one of the supercomputing clusters at the Texas Advanced Computing Center. The value of these awarded resources is approximately $40,000. Also, Morris has been asked to become a member of the Science Organizing Committee for the international conference "Chondrules as Astrophysical Objects" to be held May 9-11, 2017, at the University of British Columbia in Vancouver. Also, Morris will give an invited talk at the conference. In addition, Morris presented an invited talk at Cornell University on Sept. 22.
Debbie Warnock
Debbie Warnock, Sociology Department, presented two papers at the annual meetings of the American Sociological Association held in August in Seattle, Wa. One of her articles, "Inequalities at the Outset: Racial, Ethnic, and Socioeconomic Differences in Parents' Perceptions of Paying for College," was published in July in the Journal of College Student Development. Another of her articles, ""The Poor Kids' Table": Organizing around an Invisible and Stigmatized Identity in Flux," was published in September in the Journal of Diversity in Higher Education.
Tiantian Zheng
Tiantian Zheng, Sociology/Anthropology, organized and chaired a panel titled "Gender and Health in Asia," and presented her paper "Intimate Partner Violence in Postsocial China" at the panel, at the Annual Conference of New York Association of Asian Studies held Sept. 23-24 at Utica College.

Submit your faculty/staff activity